P‑rallel is fanning the flames of London club culture

THE FACE speaks to the DJ/producer about his Movement mixtape and dance music's multicultural legacy.

The video for P‑rallel's end-of-summer anthem, It's a Lundun Thing, is a pulsating voyage through the English capital's underground music culture. Filmed using a VHS camera around West London during Notting Hill Carnival, the grainy visuals have a striking colour palette, transitioning from waving Jamaican flags and fruit and veg markets, to moody shots of ravers on the streets after sundown. It's a Lundun Thing captures the essence of the intergenerational, multicultural electronic music community. This is the energy that fuels P‑rallel's music.
It's a Lundun Thing appears on the producer and DJ's new mixtape Movement – a salute to UK club culture's everlasting spirit, where old meets new and every beat voices the story of dance music's evolution.

​"I'm happy [the] Movement mixtape is out, and other DJs and people can enjoy a new type of electronic music made by Black artists," the 24-year-old tells me at the project's launch party in London. Stylishly dressed in a Corteiz Goat varsity jacket and a deep black wool body with matching Nike Air Max 90 trainers, P‑rallel carries a nonchalant demeanour when speaking. ​"I want everyone to enjoy this tape, party to it and have fun with it. I have no expectations for it, honestly."
P‑rallel's debut mixtape Forward, released in 2020, featured friends such as Fredwave, Jeshi, Sam Wise and Rachel Chinouriri spitting and singing over easygoing grooves. It marked the first of many chapters in P‑rallel's musical narrative. ​"The Movement mixtape is part two of Forward," he explains. ​"It's one of the clubs. It's not for radio or anything, it's just for the raving crew innit."
The mixtape includes a harmonious fusion of house rhythms, syncopated tempos, 2‑step garage beats and a heart-pounding myriad of electronic sounds, featuring an ensemble of collaborators that includes London-via-Luton rapper BXKS, Nigerian alte artist Deto Black, veteran producer Toddla T and more. One of the tracks, Destination Unknown, is comfortingly familiar thanks to a sample of Alex Gaudino and Crystal Waters' massive club hit Destination Calabria, conjuring up images of ​'00s ravers gathered under flashing lights in a London superclub.
Raised in Shepherd's Bush, West London, P‑rallel's dad was also a respected figure in the scene. He worked at Brixton's Red Records store, which was connected to the London jungle and garage scenes throughout the ​'90s and early ​'00s, bustling with the spirit of youth culture. ​"My parents were ravers, and that's how they probably met," P‑rallel says, pondering on why his love for the genre is so profound. The Saturday afternoons he spent crate-digging at Red Records as a kid have shaped him as the artist he is today.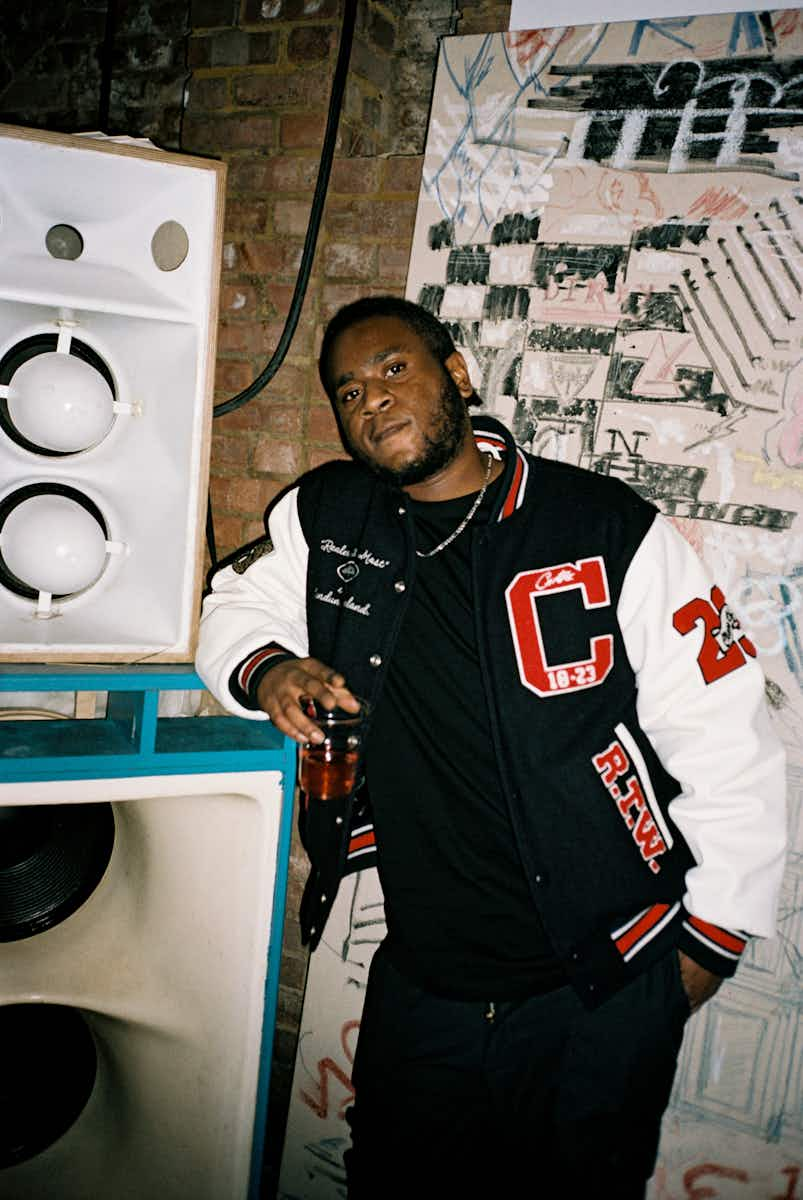 It's a Lundun Thing is a roaring renewal of Scott Gracia's 1997 UK garage classic – infusing P‑rallel's unique creative perspective through modern production elements, from enhanced percussion, updated beat patterns and subtle syncopations custom-made for young ravers.
"It's the music I grew up on," P‑rallel says. ​"It was never as big as it could have been." He looks back on the underground British club culture of the ​'90s and ​'00s with admiration. ​"It was a great time for Black people to feel OK to listen to dance music," he says. ​"Funky house, garage and dance [had] very mixed cultures. Everyone enjoyed it. It was like one thing in London."
As he looks into the future, P‑rallel is full of ambition, planning to tour the world and develop his live shows as well as his DJ sets. Whatever happens next, he's already established himself as one of young London's most-respected selectors. ​"People trust DJs with new music, or they don't," he says of his success. ​"You have to get to a point where people trust you to provide good music for them."


More like this