Turn up the dial on Palestinian protest radio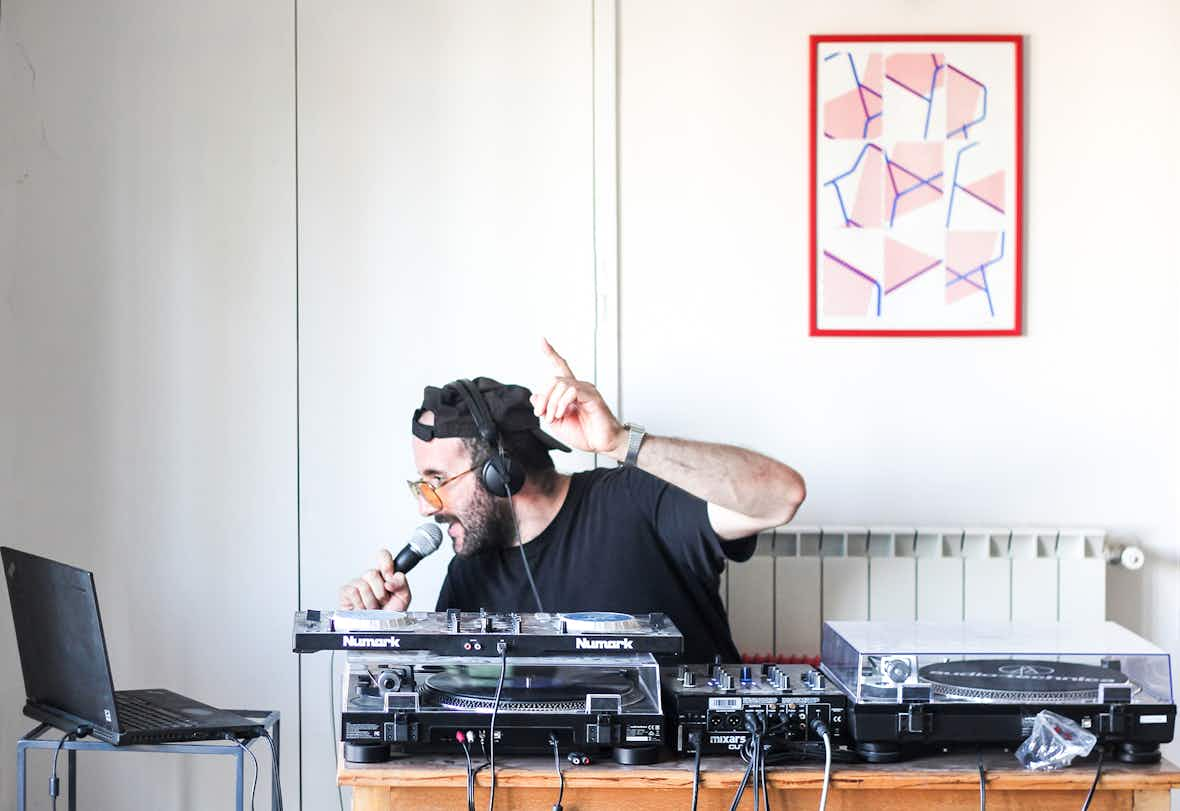 Radio Al Hara is Palestine's new cultural platform and is hosting a 72-hour broadcast in opposition to Israel's plan to annex up to 30% of the West Bank.
It's a dark time for Palestine. First, there's the health threat of COVID-19, which has led the West Bank to return to full lockdown after a spike brings the confirmed cases towards 3500. Then there's the existential threat – Israeli Prime Minister Benjamin Netanyahu's imminent plan to annex up to 30% of the West Bank in line with Trump's Israeli-Palestinian peace plan, despite international condemnation.
One of the cultural platforms speaking out against annexation is Radio Al Hara – an internet radio station broadcast from Ramallah and Bethlehem in the West Bank and Amman in Jordan. On Wednesday 8th July, the station will launch a 72-hour broadcast protesting Israel's plan and other injustices across the world. Artists contributing include Mykki Blanco, Deena Abdelwahed, Eclair Fifi, Ben UFO and Palestinian rapper Haykal. Parts of the broadcast will be mirrored on Worldwide FM in London alongside stations from Tunis to Milan to Istanbul.
"Annexation and occupation have actually already happened," says Yazan Khalili, artist and Radio Al Hara co-founder. It's widely believed that Netanyahu's plan is more about legitimising existing Israeli settlements in the West Bank and accelerating their growth. ​"We're making it known that while coronavirus and Black Lives Matter are happening, Israel is using this crazy time in history to do something against international law, against humanity, at a time when most people are trying to work together just to stay alive. This is what we can tap into with our programming."
It's an ambitious plan for a project which is barely three months old. Radio Al Hara is the brainchild of five people – Khalili in Ramallah, architect brothers Yousef and Elias Anastas in Bethlehem, and graphic designers Saeed Abu-Jaber and Mothanna Hussein in Amman. They began with a modest goal: to open a volunteer-run online space for discussion and music while the pandemic kept everyone confined to their homes.



Palestinians in the West Bank were not unprepared for lockdown, having lived under intermittent lockdown over the past 30 years of Israeli occupation. But Covid-19 was different. Instead of soldiers in the street, the danger was invisible. This lockdown was not to be mischievously flouted, but rigidly obeyed for the sake of public health. They could no longer seek solace in each other's company. Even for people used to isolation, this was a new extreme.
The radio launched on March 20th under the name ​"Al Hara", meaning ​"the neighbourhood" in Arabic. Their neighbourhood is the whole planet, with shows in Arabic, English and French from contributors across the globe, though there is a distinct focus on Arab artists. They're also open to submissions, so anyone can upload a show to a public Dropbox folder and have it scheduled for broadcast.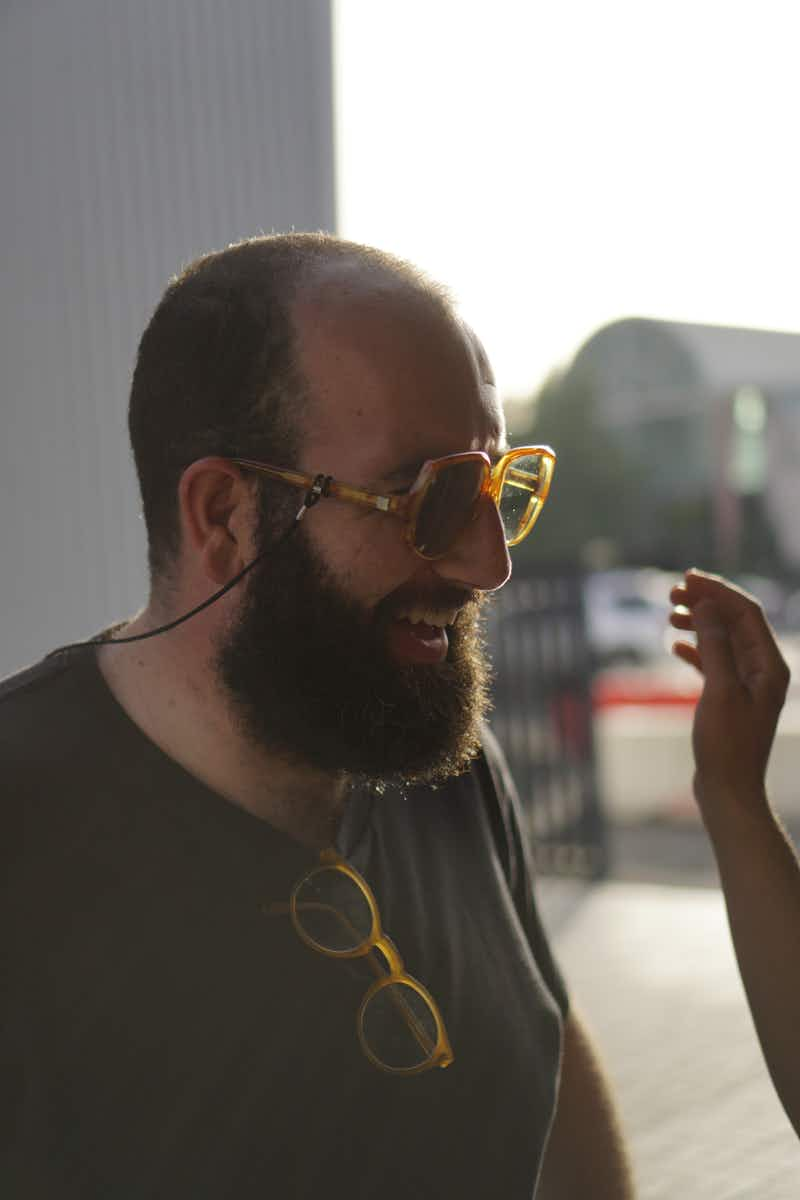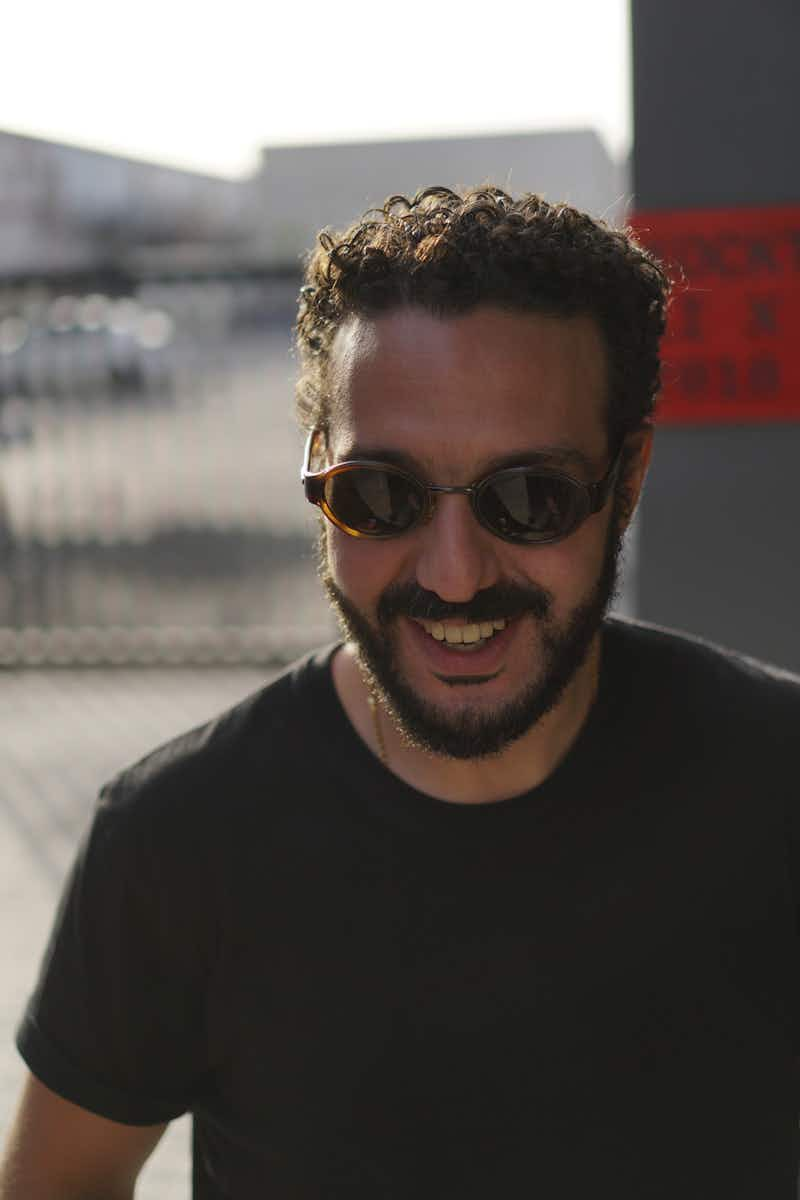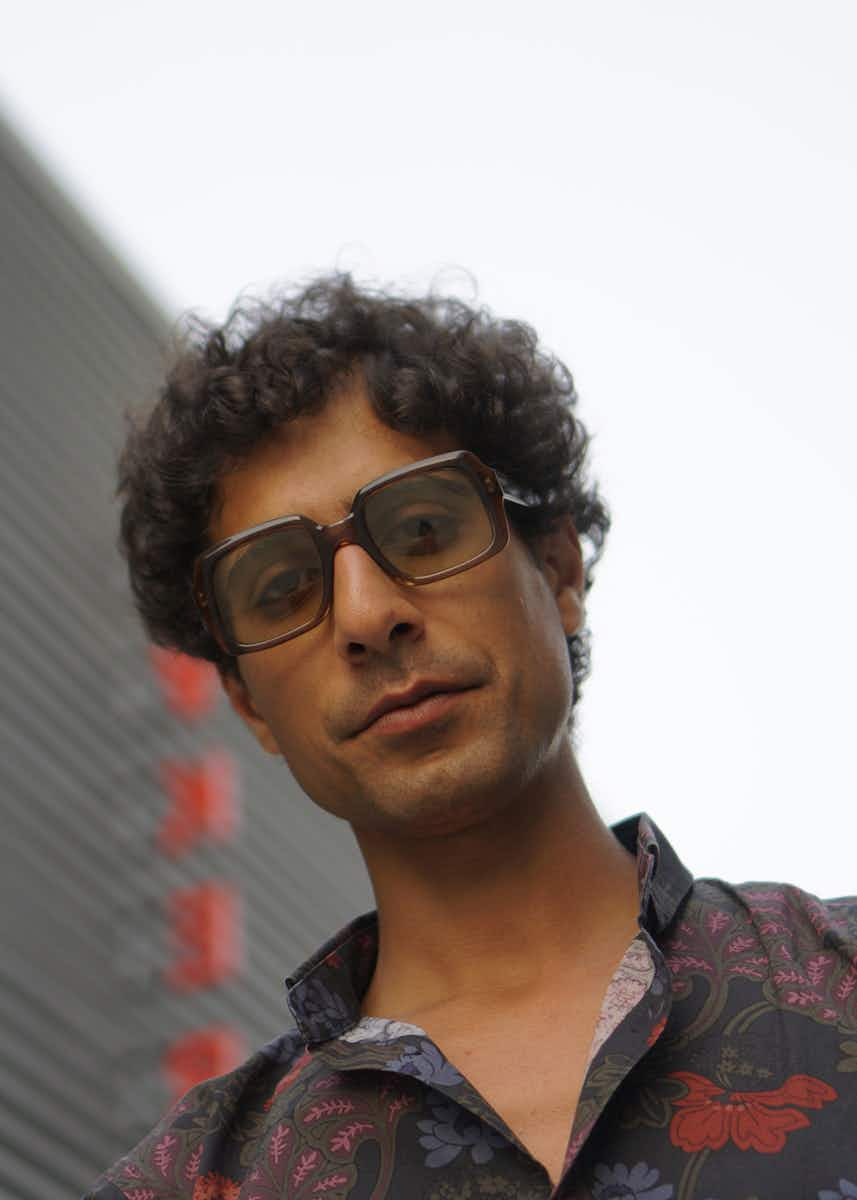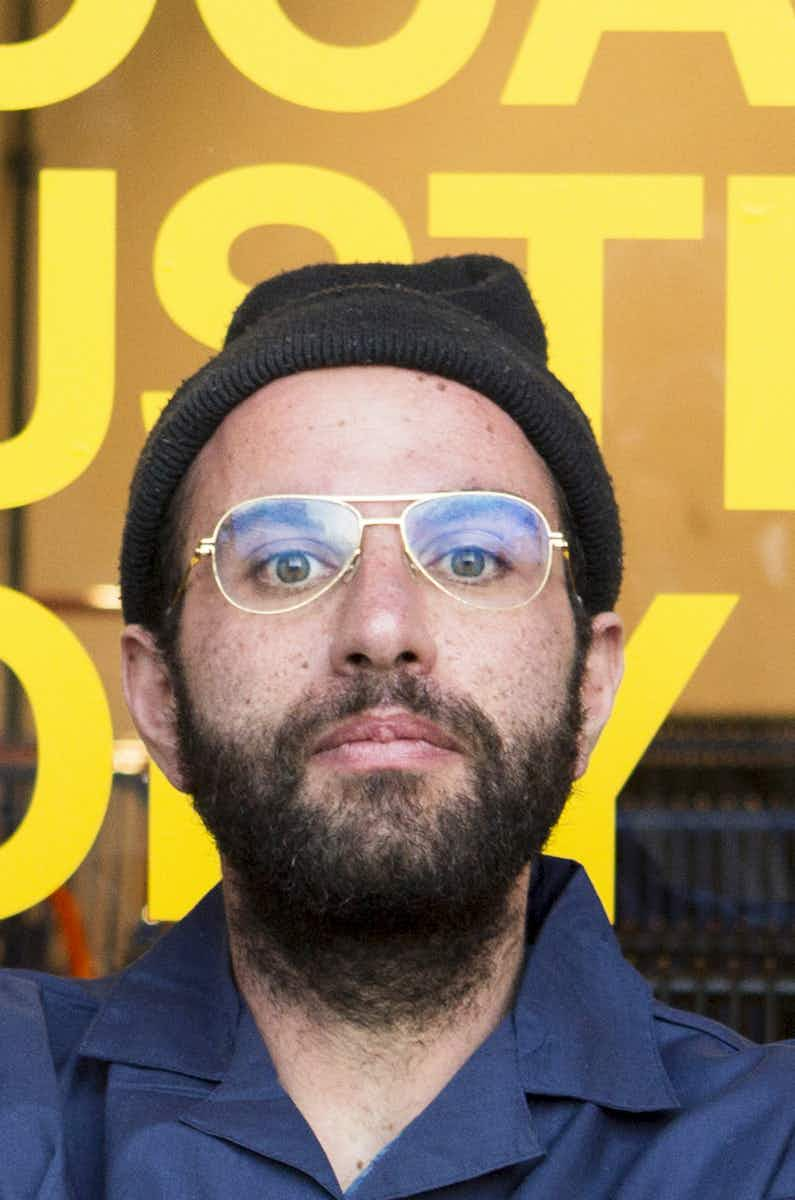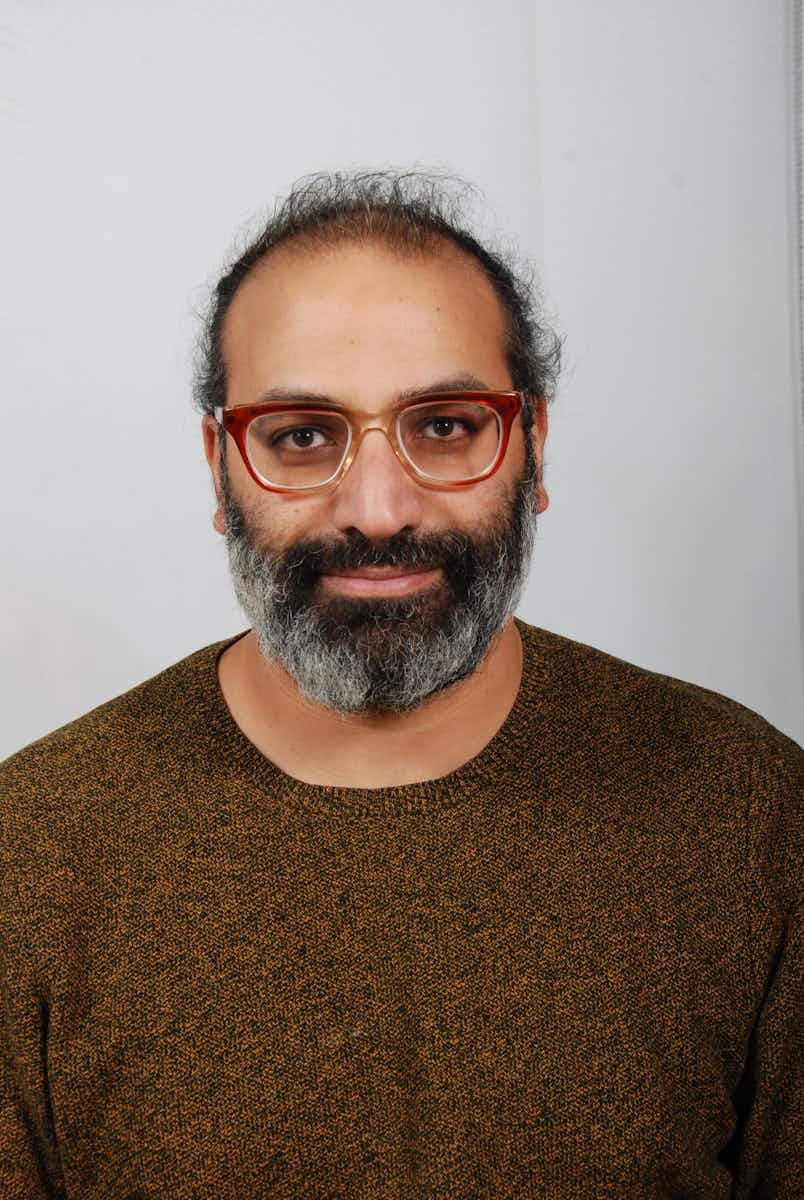 Radio Al Hara co-founders.

Radio Al Hara quickly gathered an impressive variety of shows, each stylishly promoted with a distinctive poster combining bold colours, candid photography and abstract illustrations. Talk shows range from discussions of architecture to decolonisation, and from sound art to the Palestinian economy post-coronavirus. While the programming is never shy of intellectual topics, there are also shows spanning folk tales, the ramblings of a Palestinian chef and an old-school music request programme. Weekly broadcast Cinema Radio plays the sounds of movies (not the soundtrack, but the entire film audio), leaving a bewitching soundscape of background noises and disembodied speech.

Shirine Saad hosts talkshow ​"Hiya" ("she" in Arabic), interviewing female Arab musicians. ​"There's a history of oppressing women in the Middle East, and I noticed in Arab revolutions that women's voices were particularly potent because they were defending not only a collective idea, but also their own safety, their own bodies," she explains. Her show isn't concerned with challenging stereotypes. ​"I'm no longer interested in changing western people's perspective on our culture. I've been doing this for so long and I hit a wall. There's too much prejudice. So I'm creating intimate conversations — by us, for us — where we free ourselves from these mental barriers and simply talk about our creative process."
The music programming ranges from Iranian pop to Japanese ambient to Bahraini wedding songs. Gilles Peterson's Worldwide FM show is aired twice a month. Thursday night is the start of the weekend in Palestine, when Rojeh Khleif hosts the AS AA S show, spotlighting dance music from the region. AS AA S guests have included Acid Arab, Toronto-based Discwoman affiliate Ciel, local DJ Sama' and a takeover from the Ugandan Nyege Nyege crew. Nicolas Jaar, who has some Palestinian heritage, premiered his new album exclusively on Al Hara, attracting a record 9000 live listeners. When the music industry went quiet for Blackout Tuesday in solidarity with Black Lives Matter, Al Hara cancelled the usual programs and played speeches from James Baldwin and Angela Davis alongside music from Gil Scott-Heron and The Last Poets.

Radio's ability to bring people together is particularly poignant for Palestinians and their Arab neighbours, united by culture and language but separated by complex colonial borders, both physical and bureaucratic.
"Lebanon recently is feeling more like a landlocked country. We barely have contact with Palestine," says Moe Choucair, Radio Al Hara resident and co-founder of Beirut club The Ballroom Blitz. ​"Just talking to Palestinians online can get you in jail because their IPs are technically registered in Israel. So for me it's a joy to connect with a Palestinian project."
Between protests against Israeli annexation and programming uniting Arab artists, it's tempting to see Radio Al Hara as an explicitly political project. This is a label the founders reject. ​"I say that it's not political because for us, living in the West Bank, we're sick and tired of politics," says Anastas. If the shows do address politics, they do so through a cultural lens. One of the few submissions the founders rejected was a straight talk show interviewing politicians.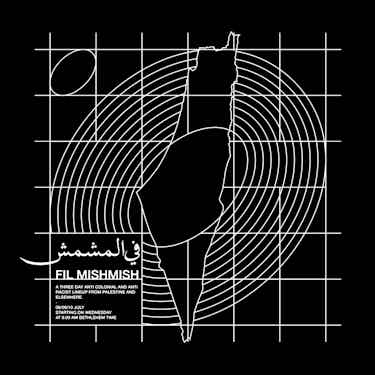 There is politics to Radio Al Hara, but it's a subtle, subversive kind that emerges through its open architecture. ​"Right now you have a platform to speak your mind and that's not something we take for granted in the Arab world," says Choucair. ​"Despite Lebanon being fairly liberal with freedom of speech, you can't always say what you want. These are unwritten rules that Radio Al Hara demolished straight away."
While much of the radio's success was due to the dauntless work of its founders and contributors, it was also because everyone was stuck at home under coronavirus lockdown. Now that the world is returning to work, big questions hang over the station's future. How will the founders find time to do the daily running of the radio when they're back at work? Will listeners still tune in when they can get their cultural fix elsewhere? ​"It's not about keeping it alive," Khalili argues. ​"It's about keeping it relevant. If the radio still makes sense after corona then it should stay. If it begins to feel heavy, like we're dragging it along, then we don't need it anymore."
If there's one thing that indicates the project will continue to thrive, it's the strength of its engaged community. ​"With the internet," says Khalili, ​"you can produce anything and put it on YouTube. But you are alone in promoting it, alone in facing the world. The radio says: We can do it together. You put your show, I'll put my show, we all collaborate in making this platform. You aren't alone anymore."

Radio Al Hara's three day protest broadcast begins 8am Bethlehem (6am BST) on 8th July. Listen here and follow the station on Instagram.

More like this