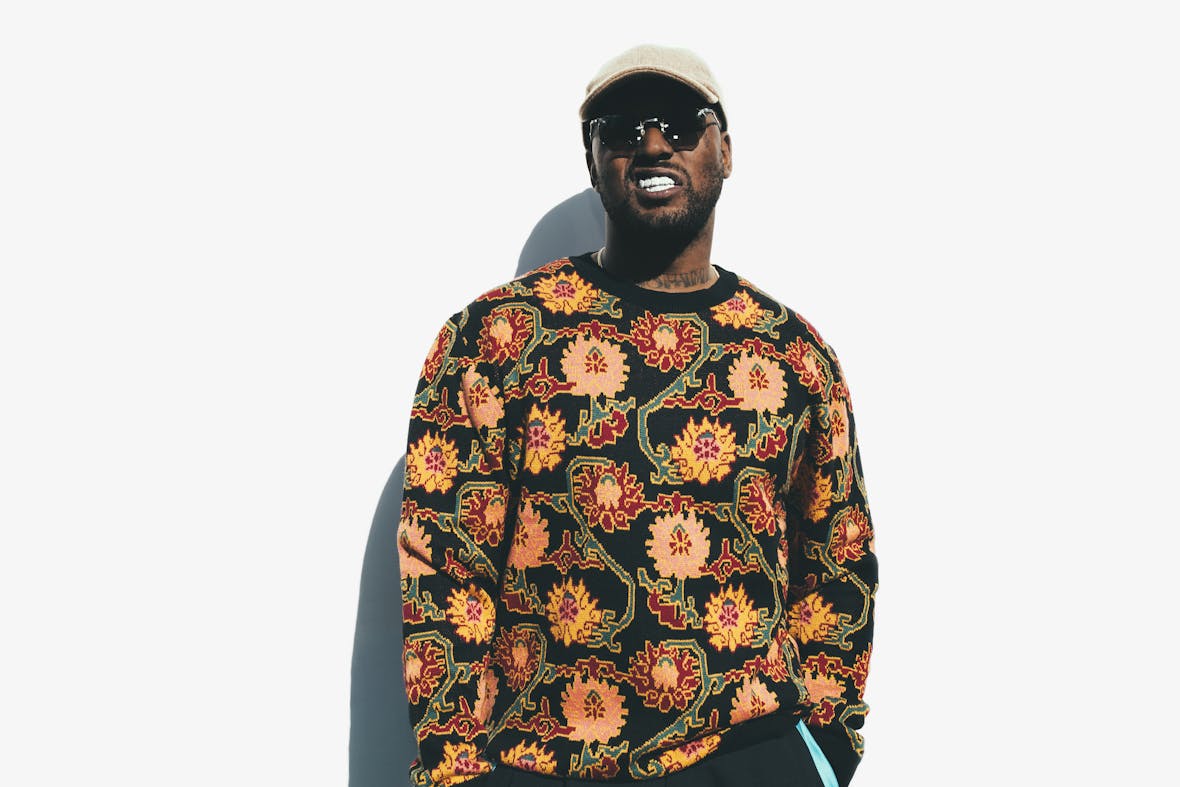 Review: School­boy Q's CrasH Talk
Rat­ing: 3.5÷5
Are gangstas allowed to grow?
Thir­ty years after gangs­ta rap explod­ed with the suc­cess of N.W.A, we've seen once men­ac­ing stars like Ice Cube, Dr. Dre and Snoop Dogg become com­mer­cial­ly viable but much less threat­en­ing fig­ures in pop cul­ture. As they've got clos­er to the cen­tre of the main­stream con­scious­ness, they've moved fur­ther away from mak­ing the kind of music that earned them fame in the first place, evolv­ing into mul­ti­fac­eted – and decid­ed­ly innocu­ous – enter­tain­ment brands. Raised in South Cen­tral Los Ange­les, ScHool­boy Q is the mil­len­ni­al suc­ces­sor these West Coast icons. And with CrasH Talk, his fifth stu­dio album, he's at a crossroads.
Unlike his gangs­ta rap OGs, music is still ScHool­boy Q's bread and but­ter. But he has to per­form the dif­fi­cult bal­anc­ing act of show­ing per­son­al growth while ground­ing his lyrics in his for­ma­tive gang­bang­ing expe­ri­ences and main­tain­ing his street cred­i­bil­i­ty. In the three years since the release of his psy­che­del­ic street rap project, Blank Face LP, we've kept up with Q through social media. His per­sona on the ​'gram is that of a joke­ster and dot­ing father who is quick to play­ful­ly roast his daugh­ter and close friends. We've seen glimpses of his upgrad­ed lifestyle of cars and big hous­es befit­ting a rap­per with mul­ti­ple plat­inum hits and we've also seen him on the golf course engag­ing his favourite new pas­time, shirt tucked into his pants, ful­ly embrac­ing the wealthy, thir­ty-year-old dad ener­gy. That appar­ent­ly hap­py and care­free aspect of Q is less evi­dent on CrasH Talk.
At its best, the record reminds us that Q can be a mas­ter of nuance. He brags about his street bona fides but tracks like Numb Numb Juice and Tales are tem­pered by grim lamen­ta­tions about the dark side of the game. But at its worst, it sounds like Q is on autopi­lot. CHop­stix fea­tur­ing Travis Scott and the Ty Dol­la $ign-dri­ven Lies fall flat, and they feel like for­mu­la­ic attempts at main­stream appeal.
When Q is unpre­dictable he's in his ele­ment. On the afore­men­tioned Numb Numb Juice, he switch­es up his flow and into­na­tion mul­ti­ple times on a song that clocks under two min­utes, mak­ing for a fre­net­ic and trans­fix­ing per­for­mance. On Drunk we get Q piv­ot­ing emo­tion­al­ly from som­bre in his first verse ("Why grand­ma couldn't live? Gone way too fast (ay)/ Killed my cousin in the field, gone way too fast (ay!) / got a liv­er filled with yack / weed in the bag") to seduc­tive in his sec­ond, drunk­en­ly flirt­ing with a woman and describ­ing his sex game. Q con­tin­ues to do the unex­pect­ed on CrasH, enlist­ing Bo1-1da to flip Royce Da 5' 9"'s DJ Pre­mier-pro­duced under­ground hit Boom into a back­drop for him to talk about how his life's changed and embrace the role of hip-hop elder states­man ("You buy a chain, but won't buy no land / That hash­tag should say, ​'Des­per­ate' / I'm kickin' game for these young nig­gas").
It's on songs like this CrasH and the album's clos­er, Atten­tion, where Q's growth is most appar­ent, as he won­ders what life would be like for his daugh­ter – the cen­tre of his world – if he stayed in the street and con­tin­ued ban­gin'. He recounts a brush with death before rel­ish­ing his rap career and re-affirm­ing his role as the young Big Homie ("The god­fa­ther of this street shit that gave y'all truth/​From Pac, Snoop, Kurupt, Daz, bitch, I'm déjà vu"). For ScHool­boy Q, growth means putting his past in his rearview.
---