Review: Schoolboy Q's CrasH Talk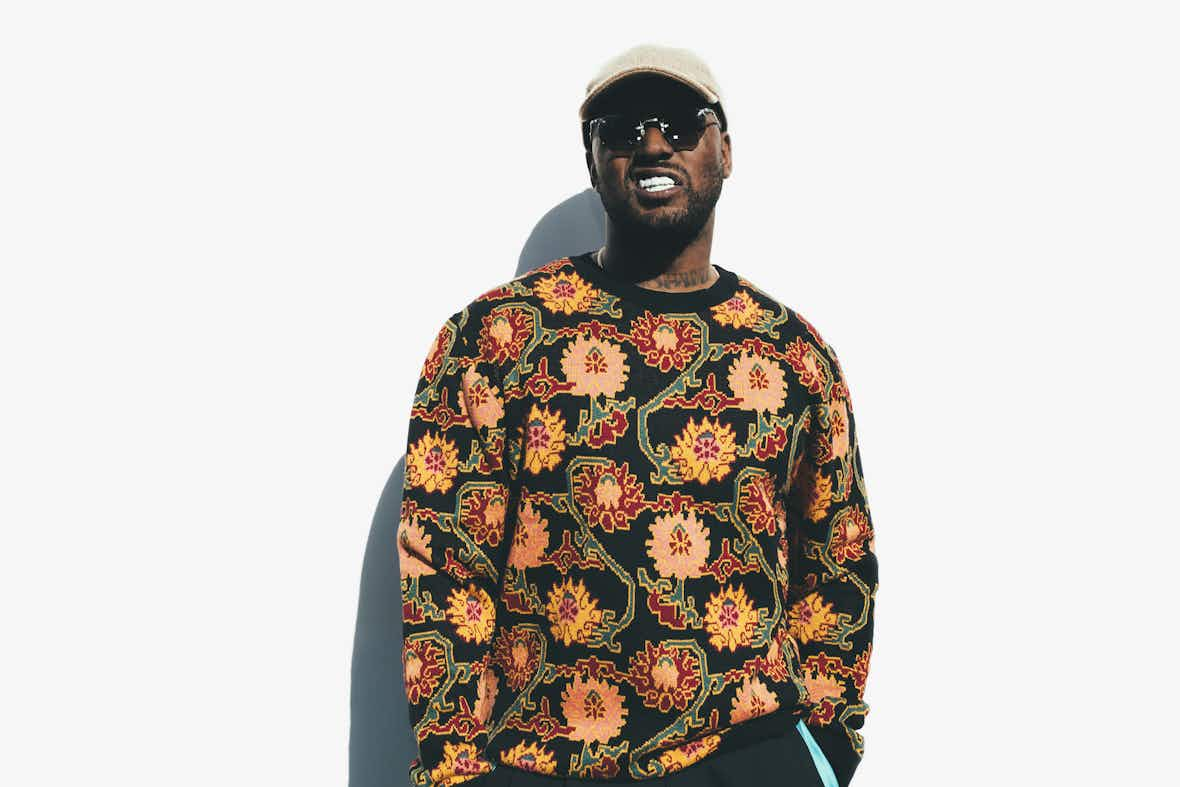 On his 5th studio LP, the LA rapper balances street cred with his golf dad lifestyle.
Rating: 3.5/5
Are gangstas allowed to grow?
Thirty years after gangsta rap exploded with the success of N.W.A, we've seen once menacing stars like Ice Cube, Dr. Dre and Snoop Dogg become commercially viable but much less threatening figures in pop culture. As they've got closer to the centre of the mainstream consciousness, they've moved further away from making the kind of music that earned them fame in the first place, evolving into multifaceted – and decidedly innocuous – entertainment brands. Raised in South Central Los Angeles, ScHoolboy Q is the millennial successor these West Coast icons. And with CrasH Talk, his fifth studio album, he's at a crossroads.
Unlike his gangsta rap OGs, music is still ScHoolboy Q's bread and butter. But he has to perform the difficult balancing act of showing personal growth while grounding his lyrics in his formative gangbanging experiences and maintaining his street credibility. In the three years since the release of his psychedelic street rap project, Blank Face LP, we've kept up with Q through social media. His persona on the ​'gram is that of a jokester and doting father who is quick to playfully roast his daughter and close friends. We've seen glimpses of his upgraded lifestyle of cars and big houses befitting a rapper with multiple platinum hits and we've also seen him on the golf course engaging his favourite new pastime, shirt tucked into his pants, fully embracing the wealthy, thirty-year-old dad energy. That apparently happy and carefree aspect of Q is less evident on CrasH Talk.
At its best, the record reminds us that Q can be a master of nuance. He brags about his street bona fides but tracks like Numb Numb Juice and Tales are tempered by grim lamentations about the dark side of the game. But at its worst, it sounds like Q is on autopilot. CHopstix featuring Travis Scott and the Ty Dolla $ign-driven Lies fall flat, and they feel like formulaic attempts at mainstream appeal.
When Q is unpredictable he's in his element. On the aforementioned Numb Numb Juice, he switches up his flow and intonation multiple times on a song that clocks under two minutes, making for a frenetic and transfixing performance. On Drunk we get Q pivoting emotionally from sombre in his first verse ("Why grandma couldn't live? Gone way too fast (ay)/ Killed my cousin in the field, gone way too fast (ay!) /​got a liver filled with yack /​weed in the bag") to seductive in his second, drunkenly flirting with a woman and describing his sex game. Q continues to do the unexpected on CrasH, enlisting Bo1-1da to flip Royce Da 5' 9"'s DJ Premier-produced underground hit Boom into a backdrop for him to talk about how his life's changed and embrace the role of hip-hop elder statesman ("You buy a chain, but won't buy no land /​That hashtag should say, ​'Desperate' /​I'm kickin' game for these young niggas").
It's on songs like this CrasH and the album's closer, Attention, where Q's growth is most apparent, as he wonders what life would be like for his daughter – the centre of his world – if he stayed in the street and continued bangin'. He recounts a brush with death before relishing his rap career and re-affirming his role as the young Big Homie ("The godfather of this street shit that gave y'all truth/​From Pac, Snoop, Kurupt, Daz, bitch, I'm déjà vu"). For ScHoolboy Q, growth means putting his past in his rearview.

More like this