Listen to Sama' Abdulhadi's powerful techno mix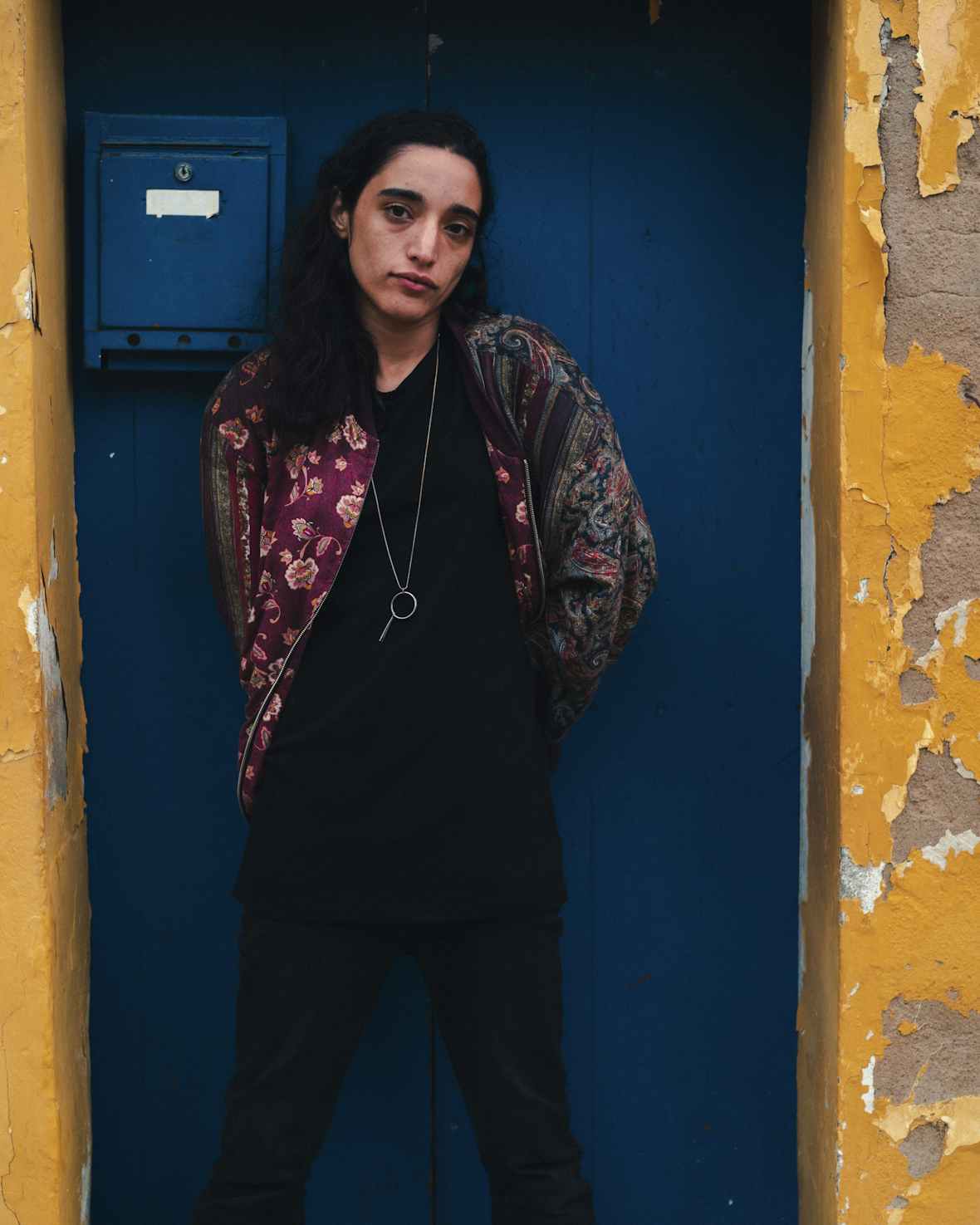 The leading DJ of Palestine's dance music scene takes us on a journey.
The global club music community got to know Sama' Abdulhadi when her now-legendary 2018 Boiler Room set – the platform's first stream from Palestine – went viral.
But the 31-year-old had been working tirelessly to uplift Middle Eastern artists for a long time before that.
Abdulhadi started DJing back in 2006, branching out into music production around 2010. In the following years, Abdulhadi and her friends began organising DIY techno parties around Ramallah, the occupied city in the West Bank. Through her work in film and sound design, Abdulhadi has also spent time living in Paris, Amman, London and Cairo, where she started a publishing agency for Arab artists.

Despite her international profile, Sama' Abdulhadi has faced serious challenges in her music career. As a Palestinian, acquiring visas to go to different countries for DJ gigs is often a long and expensive process, and even if permitted, she has to travel through Jordan.
On 27th December 2020, Abdulhadi was arrested after DJing for a livestream near a mosque at Maqam Nabi Musa – a cultural complex in the small city of Jericho, near Jerusalem. Abdulhadi had secured the correct permits from the Palestine Authority and music events had previously been hosted at Nabi Musa. However, Abdulhadi was jailed for eight days. In an interview with Billboard published in May, she said she is currently unaware as to whether or not there will be a trial.
Listen to Sama' Abdulhadi's melodic techno mix and read a Q&A below.
What's the vibe and direction of your Face Mix?
I have a musical background in classical piano, which inspires my love for melodic techno. I guess you can hear that in most of my sets, including this one. The track Beautiful Revenge, by Lady Caro' Zart, is a really good example of that. The melody is continuously evolving and changing throughout the track, taking you on a journey. Plus the bassline is sick!

How has music helped you through tough times?
Having lived most of my life under military occupation – and therefore lockdown – music has always given me a place to escape from reality, as well as a safe space to express myself. Whether I'm creating, listening or dancing to it, music has the power to take me somewhere else mentally and I'm forever grateful for that.

What are some of your proudest achievements as a DJ?
I guess putting Palestine back on the map, seeing as we're being continually erased off the planet.
Who are some DJs/​musicians who The Face readers should check out?
Check out the Residency I just hosted for Beatport, where you can get acquainted with some of the coolest names from the Arab region. The list of incredible emerging talent is endless, but I'd definitely look out for Sinan, Bruno Cruz, YA Z AN, Dar, Darbak, Ya Hu and Julic – just to name a few!
Any plans for 2021 that you'd like us to know about?
I have some projects in the works that I can't talk about just yet, but I'm really excited to share them with you all – so stay tuned! I'm also fully vaccinated and ready to pick up where I left off in 2020 with the world tour. At this point, I just can't wait to feel the energy of a real-life crowd again. I am officially over Zoom parties.


Ed Dejon, Alexander Koning – Dad Clade Walking (Jiggler Remix)
Luke Alessi – Adumu
Lady Caro' Zart – Beautiful Revenge
Tippstrip – Chasing the Shadow
Marcus Meinhardt – Masada
Zafer Atabey – Conjunction
Monophase – Edge of our Mind
Stella Bossi – First Take
Carbon – Circular Metal
Paxtech – Deimos
Morris Ferrari – The Spotlight
Melgazzo – Follow Me
Wesley Martins – Same Place
Pagano – Trikelion
Jam El Mar – The Pressure
MarAxe – Venom
Dstm – Private Secrets
X&trick – Resolver
Pig&Dan, Victor Ruiz – Consciousness
Karama – Future Horizon
Hannes Bieger – Arc
Layton Giordani –Feel the Vibe

More like this