Rare is Selena Gomez's most cohesive album to date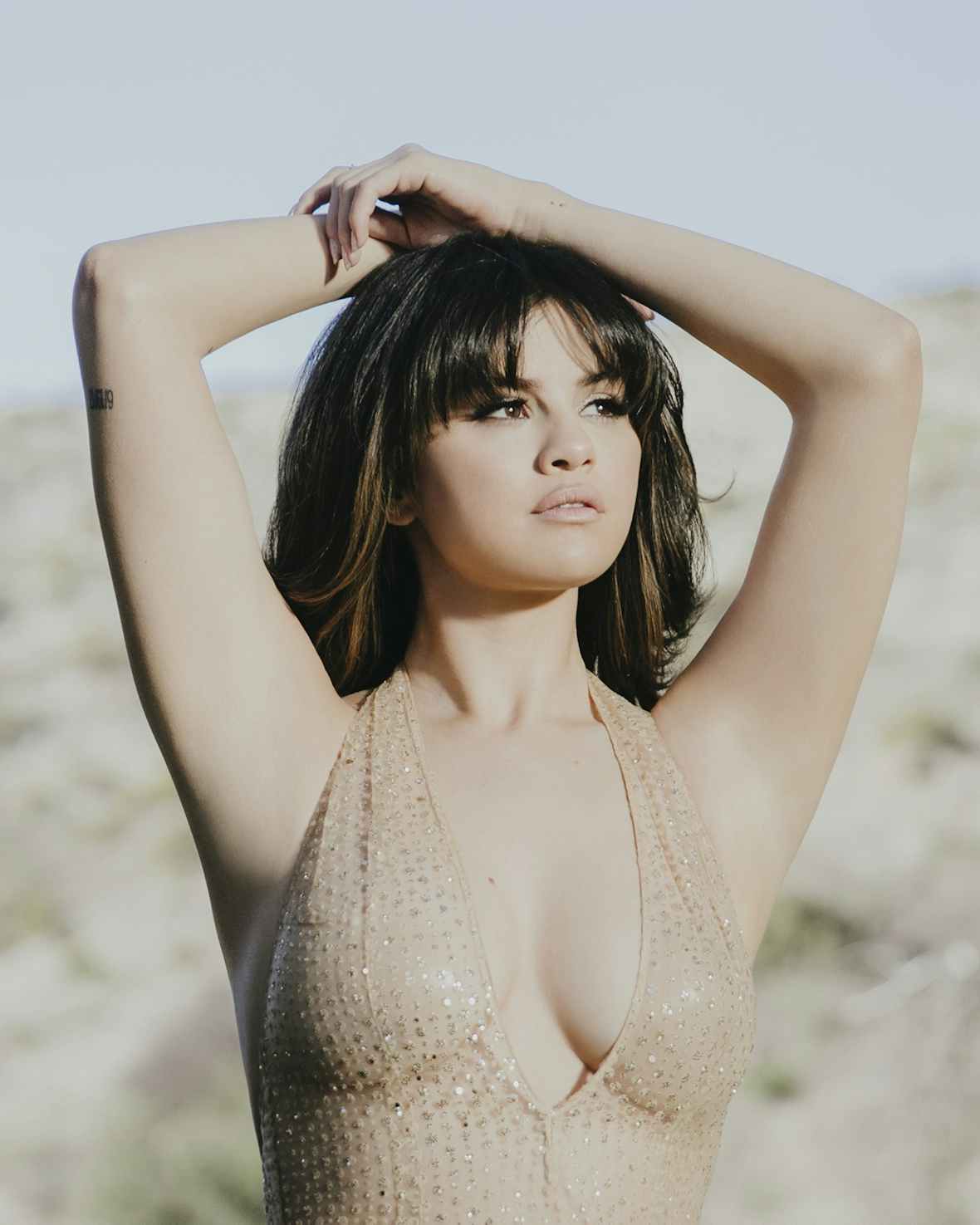 Review: With clever flourishes and hip-hop inspired sounds, Gomez's third studio album is a well-honed artistic revival.
Rating: 3.5 out of 5
There was a time in pop where a line like ​"burning toast in my toaster" – a quip from the title track of Selena Gomez's third album Rare — would beg for a reviewer to take a cheap shot. But in 2020, where social media can make or break a hit, its evocative naffness is the kind of detail that has livened up pop, and even superstars crave. As writer Aimee Cliff recently noted in a Guardian piece, the pop sausage is now made to include bits of gristle, and in the 2010s steadily shifted away from broad anthems to songwriting characterised by its weird details. And if TikTok users aren't already blasting that Rare line while juggling blackened bread like a hot potato, then you can bet that Gomez is banking on it.
Clever flourishes, as opposed to melodic hooks, consistently stick out from Rare​'s stunning production. Fun is a brilliant new wave-inspired anthem about hooking up with the wrong guy because fuck it, with a refreshing moment where Gomez ad libs, ​"Oooh, fun!" as if dizzy from a headrush. The airy highlight Vulnerable smartly passes up the option of a sung chorus for balearic synths and chesty sighs, with a middle‑8 where Gomez distantly wails as if stuck on some far-off mountain range. Dance Again​'s peppy, Bad Liar/​Psycho Killer-ish chorus is given drama by a prelude of thick, nasty bass.
In a recent Beats 1 interview, Gomez talked about her mental health and getting ​"the most toxic thing" out of her life. Her Justin Bieber break-up ballad Lose You To Love Me is the album's biggest single to date, but Gomez's personal narrative is one of the least interesting things about the record – probably because the description of her struggles is reduced to vague terms of closed chapters and how people can go from people you know to people you don't. What is more striking is her talent as a curator for sounds – Rare sounds pretty seamless socially, which is a feat in itself given that there are twenty-eight credited producers on the album. And Gomez sounds relaxed all the while. ​"I was always so scared to speak up with producers," she said, also on Beats 1. ​"Now I know most of them so well that I just give them shit."
Rare is Gomez's most cohesive album to date, but soundalike songs can bleed together, and the album could stand to lose at least three of them. In their place, it would be welcome to hear the 808s of Fetish or slow-burn R&B of Good For You, two of Gomez's greatest singles on which her feathery voice is a sultry foil for hip-hop inspired sounds. But at a time where even great pop albums can (still) feel like a poorly-sequenced grab-bag of sounds, Rare is a well-honed introduction to phase two of an artistic revival.

More like this