Way too blessed: Shenseea's eyeing up global stardom
Inspired by single motherhood, the Jamaican dancehall artist is now cracking the international market with her inclusive, sexy anthems.
"Sleeping policemen, man!" Shenseea is in London on a frost-bitten morning, and she's frustrated by our ​"snail pace" driving and the capital's abundance of speed bumps. The Kingston, Jamaica-hailing dancehall artist is here for a heavy press run ("15 interviews the other day," she sighs) and a show that saw her addressing a packed-out Brixton Academy in a floor-length leather trench coat.
The intense schedule reflects how quickly the 23-year-old's star is blowing up. Since around 2016, hearing: ​"A Shenseea!" at the start of a track has been a guarantee of a gold standard dancehall tune. She's recently been courting a global audience, collaborating with major US acts like Young Thug and Swae Lee on new single IDKW and Tyga on Blessed – the video of which currently has around 35 million YouTube views. Her fans call themselves ShenYengs, and there appear to be entire populations of girls' schools that are part of the movement.

Dancehall is often a self-referential genre, with new bangers nodding to the melodies, lyrics, or instrumentals of the old classics. Blessed finds Shenseea interpolating Buju Banton and Wayne Wonder's 1992 collaboration I Don't Know Why (itself a rework of a 1962 track of late reggae singer Delroy Wilson). But Shenseea's vocal style is unique. Her voice volleys between sugar-sweet and deep, growling tones – on Jiggle Jiggle, her first-ever single, she emanates the dominant energy of artists like Spice while articulating the ultra-feminine sibilant ​"s" sounds. On Loodi (which features Vybz Kartel) she uses a hiccuping, octave-scaling tone that'd make General Levy envious.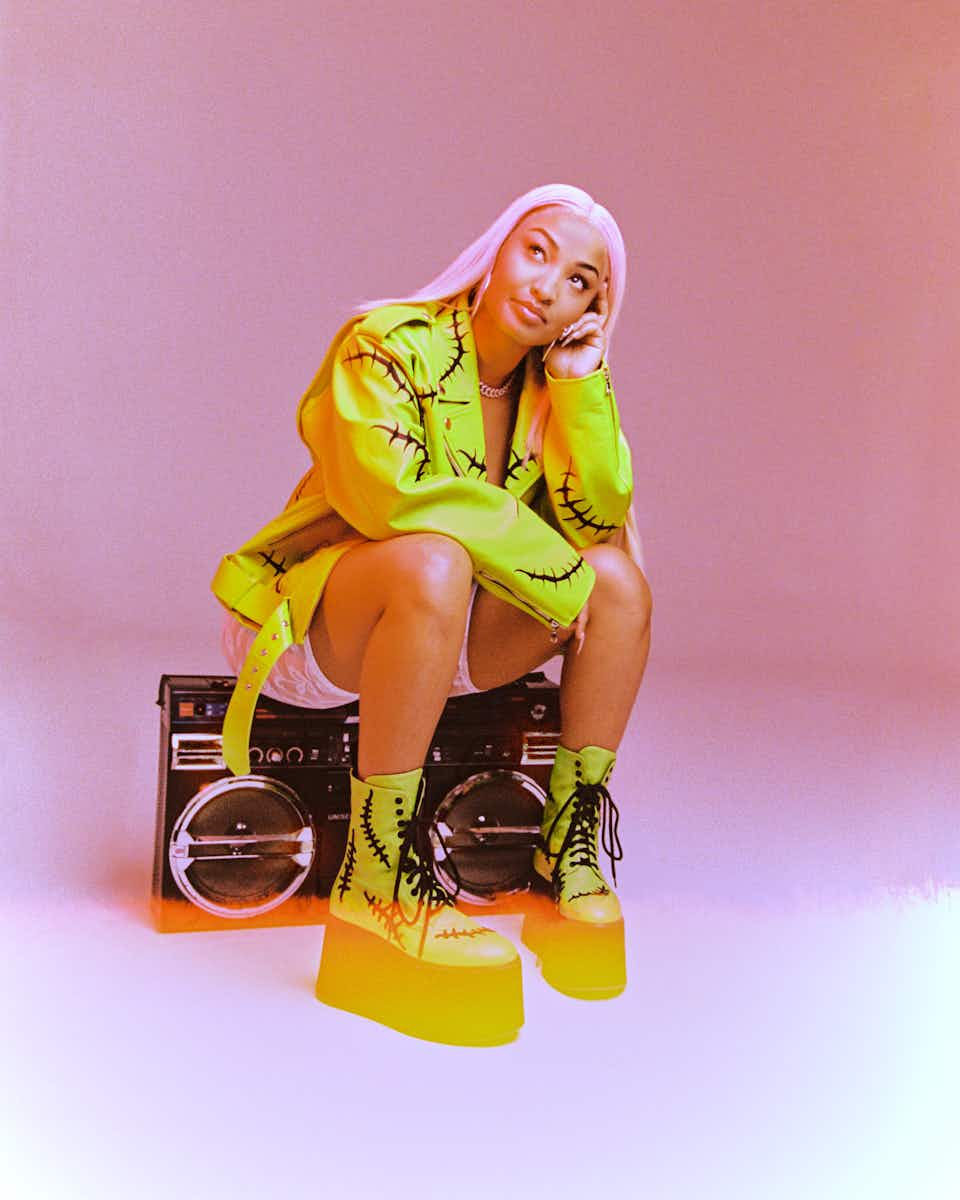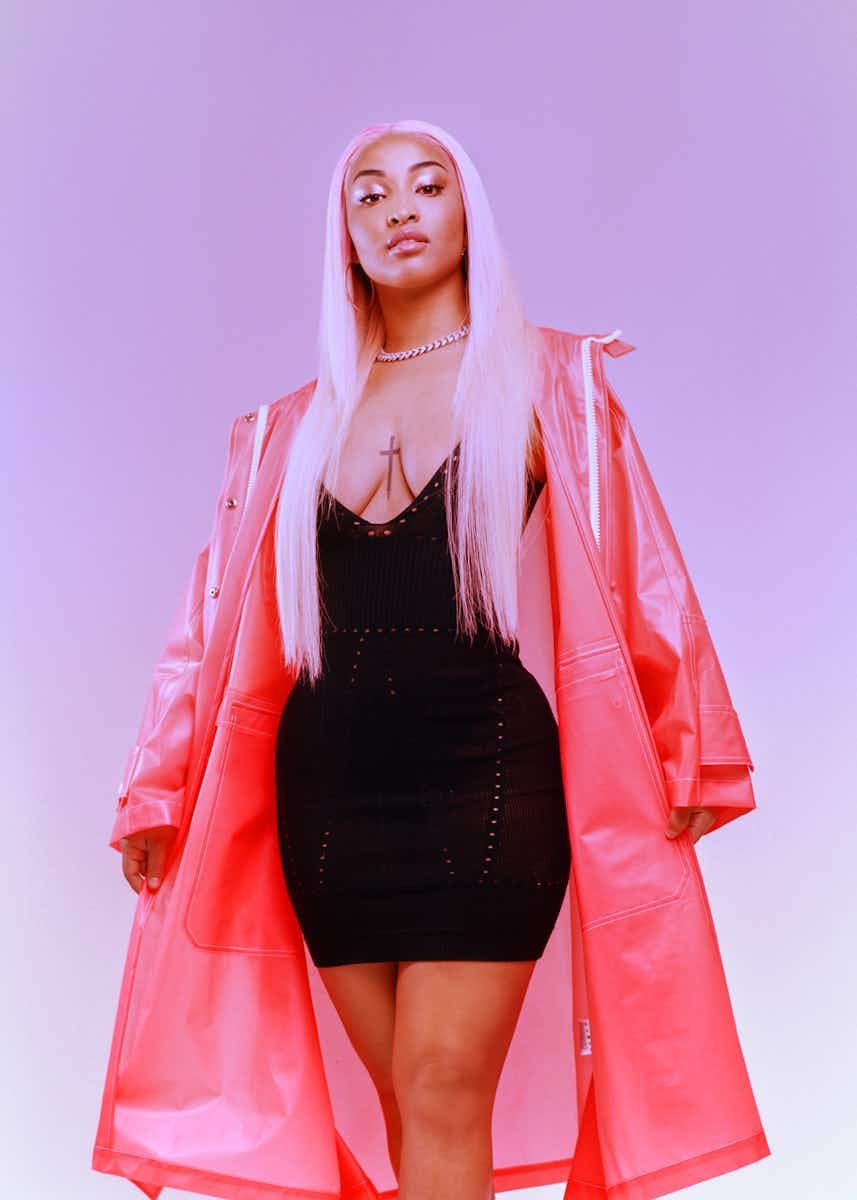 Although her voice is often auto-tuned as the digitised nature of dancehall dictates, you only need to watch one of her acapella cover videos to know she's capable of belting out huge pop ballads. There's an album in pipeline which, she promises, will showcase her versatility, featuring ​"real singing," as well as ​"country music, rap music, pop music".
Born Chinsea Lee in the Jamaican town Mandeville, Shenseea's first experience of solo singing was in church aged eight, where she performed Whitney Houston's Greatest Love of All to a moved congregation. As she got older she came to idolise Michael Jackson and Rihanna: ​"I've been singing her songs ever since she came on the scene." Now, Rihanna bumps Shenseea while stuck in traffic in South Korea, turning on the air conditioning to pretend she's Beyonce.
At high school, Shenseea got into dancehall toasting. She became a single mother aged 19. Rather than being deterred by the weight and responsibility, motherhood inspired her. She began writing lyrics in between feeding her baby. ​"That's when I started to take music seriously, that's when I said to myself, ​'I'm going to follow my dream,'" she says. Now, Shenseea's four-year-old son is more famous than you or I will likely ever be. Rajeiro Lee has almost 90k Instagram followers. ​"He used to have more than that too, it's just that somebody hacked him," Shenseea laughs. ​"He's just such a character, you know? People are really crazy about him."
Entire Instagram accounts are dedicated to documenting their close bond; playing at the beach and singing her songs together ("the clean versions, of course!"). Since her career's blown up, Shenseea and Rajeiro have had to adjust to spending more time apart, but she's militant about video calling him every day. Later on, after The Face's shoot, Shenseea heads to a designer store to find him a present, browsing some tiny red patent Dolce & Gabbana trainers (and miniature Fendi fur slides, for herself).

A lot of Shenseea's lyrical content celebrates sex (the kink-themed Tie Me Up, the hyper-explicit Bum Like Ball, or recent single Foreplay, for example). Now a superstar with a young fanbase, she's proud of the sex-postive message she puts out: ​"I have to be extremely careful of what I'm doing and what I'm singing [about] in my songs – even though the majority of them is more like female empowerment than smoking a blunt, you know?" That said, the video for Blessed found her at the eye of an online storm.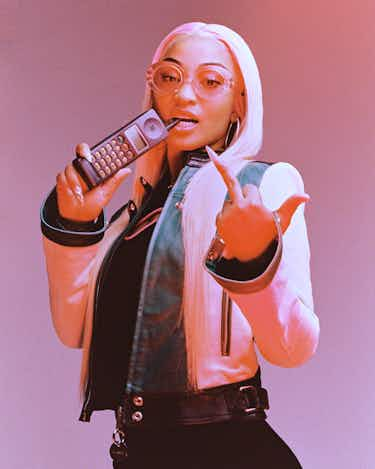 During Jamaica Pride in 2018, Shenseea posted a photo on Instagram with rainbow coloured clothing and a caption which read "…today I just wanna represent and tell y'all that your sexuality doesn't matter to me I love all of y'all …#loveislove." The following year, she shared the Blessed video, which shows a lingerie-clad Shenseea in bed with another woman.

This was perceived as a radical move in the dancehall scene. In Jamaica, sex between two men is still illegal, though a repeal of these laws is pending. ​"I saw in my DMs people asking, ​'If I'm gay am I allowed to listen to dancehall?'," she explains of her ​"intentional" decision to stage the shot. ​"They're like, ​'Am I still a ShenYeng?' I can't believe people even ask me that. I don't care about your sexuality. If you support my music, I support whatever you do. I'm not bothered by other people's lives."
Whether it's rumours of beef between her other female dancehall artists (arguably manufactured for clicks) or accusations that she's watering down the genre by attempting crossover hits, petty social media comments seem to follow Shenseea. When Loodi came out, it set tongues wagging about Vybz Kartel being unhappy about her featuring on the track. Everyone seems to have an opinion on Shenseea, something that recently caused her longtime collaborator – the producer Rvssian, to come to her defence: ​"Jamaica. Let's build our stars and future. Stop trying to tear down our own artistes."

"I see a lot of negativity but I think that's the best thing," Shenseea shrugs, looking into the mirror as the hair stylist and makeup artist crowd round her before the shoot. ​"People love to talk more negative than positive, therefore even more people see it because they want to find out if it's really trash or not. Whether or not you like it, as long as you're hearing it, then it's doing its job."
Photography assistant Henry James. Styling assistant Bee. Makeup Lucy Joan Pearson using Urban Decay. Hair Nuriye Sonmez. Set design Lyndon Ogbourne. Production Adam Lilley and Katherine Bampton.

More like this