He's the sound of young Montreal via Saint Vincent: a mix of drill, dub, dancehall and Drake that's grabbing the ears of fans far beyond Canada and the Caribbean.

Taken from the new print issue of THE FACE. Get your copy here.

I'm immediately charmed. Holed up in the café of an East London hotel, flanked by one of his managers, his producer Yama/​/​Soto and a videographer who follows his every move, Skiifall is incredibly polite and thoughtful, with just a hint of shyness. All of which you might expect, but are nonetheless relieved to experience, from a 20-year-old rapper who's just been thrust into the spotlight.
When I compliment his music, he's flattered, if not a little surprised. ​"Maybe I'm overlooking the fact that I'm writing something really good," he says, smiling through thick-framed glasses. ​"I'm just vibing, you know?"
Skiifall – or Skii (pronounced Sky), as his friends call him – landed in London four days ago for a slot at Wireless that he ultimately missed (flight chaos). And a few hours after our interview, he'll (hopefully) jet off to Switzerland to perform at another music festival. He's physically tired, but visibly excited. Right now, Skii – born Shemar McKie on the island of Saint Vincent in the Caribbean – has the kind of buzz new artists dream of.
Last year, his track Lost Angeles (which later appeared on debut EP WOIIYOIE Tapes Vol. 1) managed to make its way into the hands of the late Virgil Abloh, who used it to soundtrack ads for Louis Vuitton's collaboration with the NBA. An endorsement from Drake's OVO camp soon followed (they played his song Bentayga Dust on their radio station Sound 42), as did two singles on XL Recordings: Bloodclarrt Business and Break of Dawn.
Any particularly special moments from his steady rise so far, then?
"No," he says with a shrug. ​"There are so many other moves to be made." (On further prompting from his manager, Skii smiles and concedes: ​"The moment I met Jorja Smith.")
Skiifall is, in 2022, the sound of his adoptive home of Montreal – as well as, for many people in those cities, the shared sounds of Toronto, London, and New York: places influenced by a large Caribbean presence, cousins in terms of slang, mannerisms and youth culture.
Skii, who raps and sings in his native Saint Vincentian dialect, has spent much of his life in the Montreal borough of Notre-Dame-de-Grâce, a multi-lingual area with a sizable Caribbean community that speaks both French and English.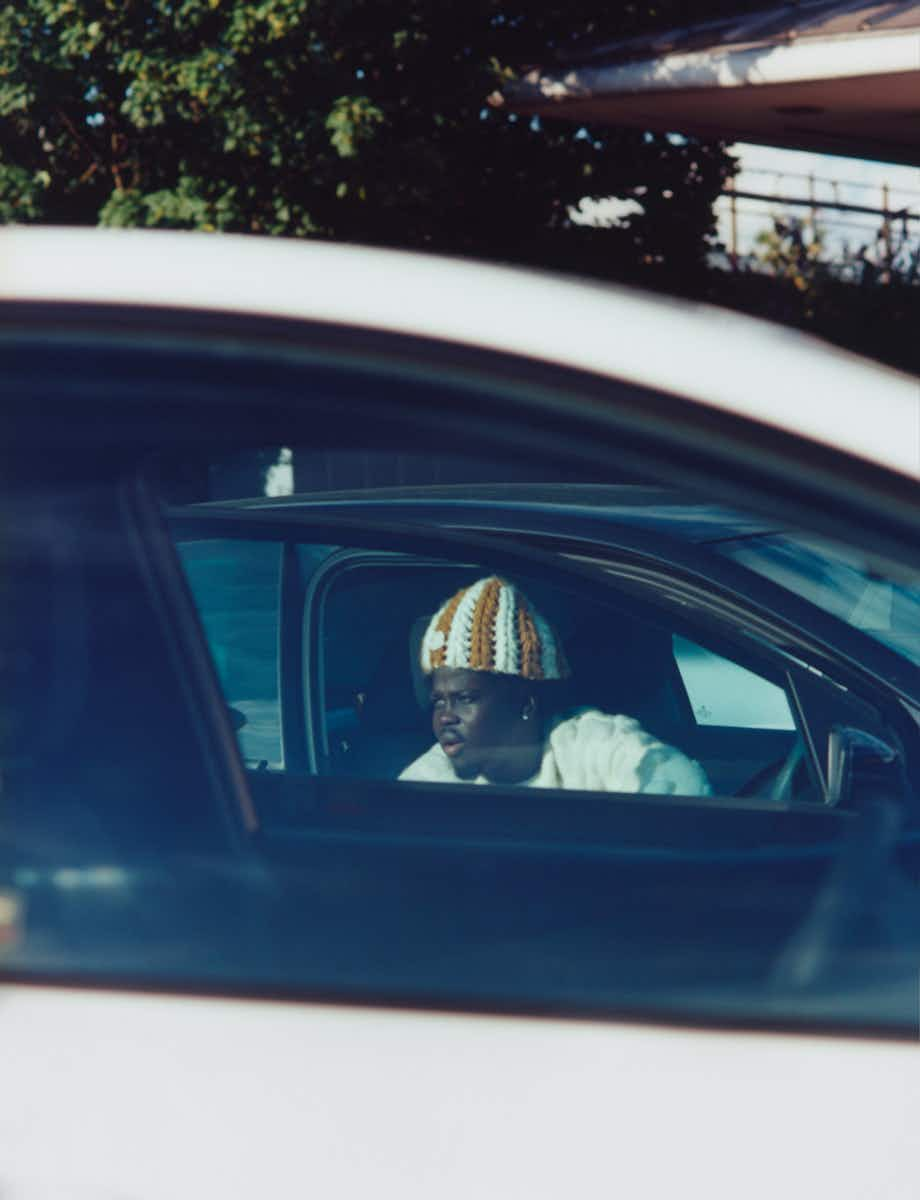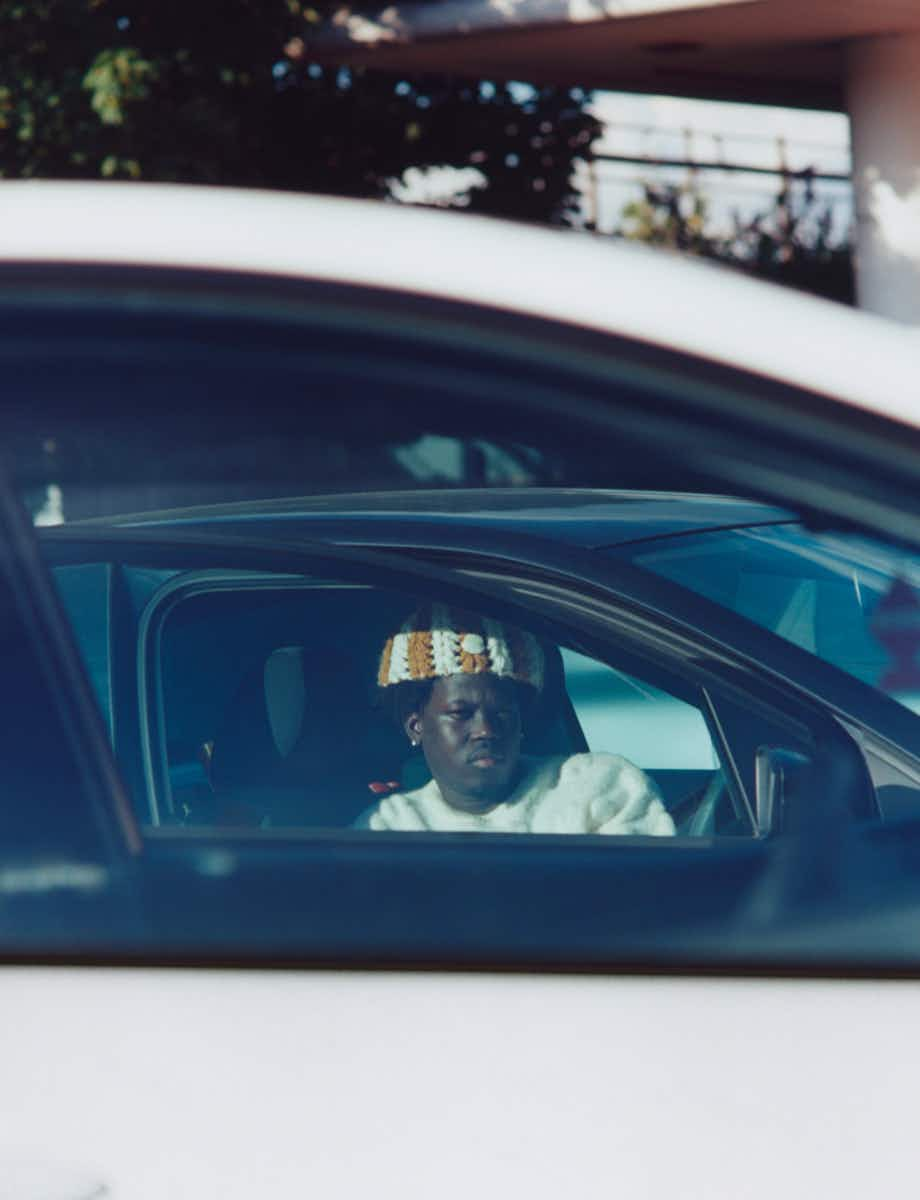 "There are so many Caribbeans that set up in these different spots," he says of the diaspora in Canada. ​"They all have the same ways of thinking and moving. If you go to the Caribbean neighbourhoods in Montreal or Toronto, you feel at home."
Sonically, he's a timewarp and a global mix of influences: UK drill, roots reggae, Eighties dub, dancehall and even the pop-cessability of Drake. His cadence, rhythmic delivery and use of Vincentian Creole resembles toasting, a style popular in dub music that predates traditional rap emceeing. And he manages to dance between singing and rapping deftly. On Bloodclart Business he's menacing, cursing out someone who got on his wrong side over shadowy, thundering beats. Break of Dawn, on the other hand, is chillout, a collab with hip-hop jazz group BadBadNotGood that sees Skii singing over an old lovers rock sample.
"Sometimes they write ​'dancehall rapper,'" Skii says, his face crumpling in irritation. ​"There's no genre that fits what I do."
After breaking out internationally with the fittingly genre-defying Ting Tun Up in late 2020, this cross-cultural sensibility made London rapper Knucks' verse feel totally natural when it dropped as part of a new version a few months later. Ting Tun Up Pt. II embodies as much the essence of the UK capital as it does Saint Vincent, transporting listeners between countries and cultures.
For the first eight years of his life, Skii grew up with his mum, stepdad and siblings on the leeward (downwind) side of Saint Vincent. He has fond memories of island life. ​"I was so free there," he says wistfully, as he remembers days spent listening to soca at carnival, climbing mango trees and eating bucketloads of the fruit by himself. ​"I had the best time."
Back then, his musical preferences were more mainstream. ​"Me and my sister used to sing a bunch of Justin Bieber, One Direction, Nicki Minaj. Super Bass was one of my favourites," he says, proving it by deftly rapping lines from Minaj's glossy 2010 pop anthem. Although he hadn't yet had the musical epiphany that shaped the artist he is today (more on that later), these early years ​"set me straight" and gave Skii a determined mindset.
"For the dumbest shit, [I would] get my ass whooped!" he remembers, smiling. ​"Even going to school, I had to iron my own clothes. That's something every kid should learn. It set me up to be a really good person."
Skii moved to Montreal at the age of eight. His mum had already moved for work and he was brought out to join her under the guise of a holiday. At first, he found the move confusing. He missed home and the contrast of Canada's freezing conditions compared to his native climate was a shock. But within six months, he'd learned French on top of his English and Vincentian Creole, and began flitting between the two languages while speaking to ​"everyone in the neighbourhood".
At school, his ambitions were realistic, envisioning a career in tech engineering rather than music. ​"At the time, everybody had this dream of, like, ​'I want to be a baller.' The chances of that happening are slim to none."
Then when he hit his teenage years, Skii's determined and disciplined spirit started to slip. ​"As you're growing up, everyone assumes that you're in a gang, or that's the life you want to pursue. And I played into people's ways of thinking," he admits, ​"just doing whatever they were doing. It messed me up."
So when a teacher encouraged him to pursue music, it became the only thing that kept him out of trouble. Through his school, Skii began attending community studio NoBadSound, a city-funded music program based in the Montreal neighbourhood of Côte-des-Neiges, where he learned how to record music and develop his sound. It was social for him, too. He was able to bounce ideas off other kids there, in a place he could chill with friends and keep out of trouble. It changed everything.
"You know those movies they had in the Nineties, like with a friend group? And they're walking on train tracks after school and shit?" Skii asks, leaning back in his chair.
His videographer, Max, pipes up. ​"Like Stand By Me?"
"Yeah, like that!" he says. ​"This is a system that they should have all over the world. Those organisations gave us the chance to really be ourselves."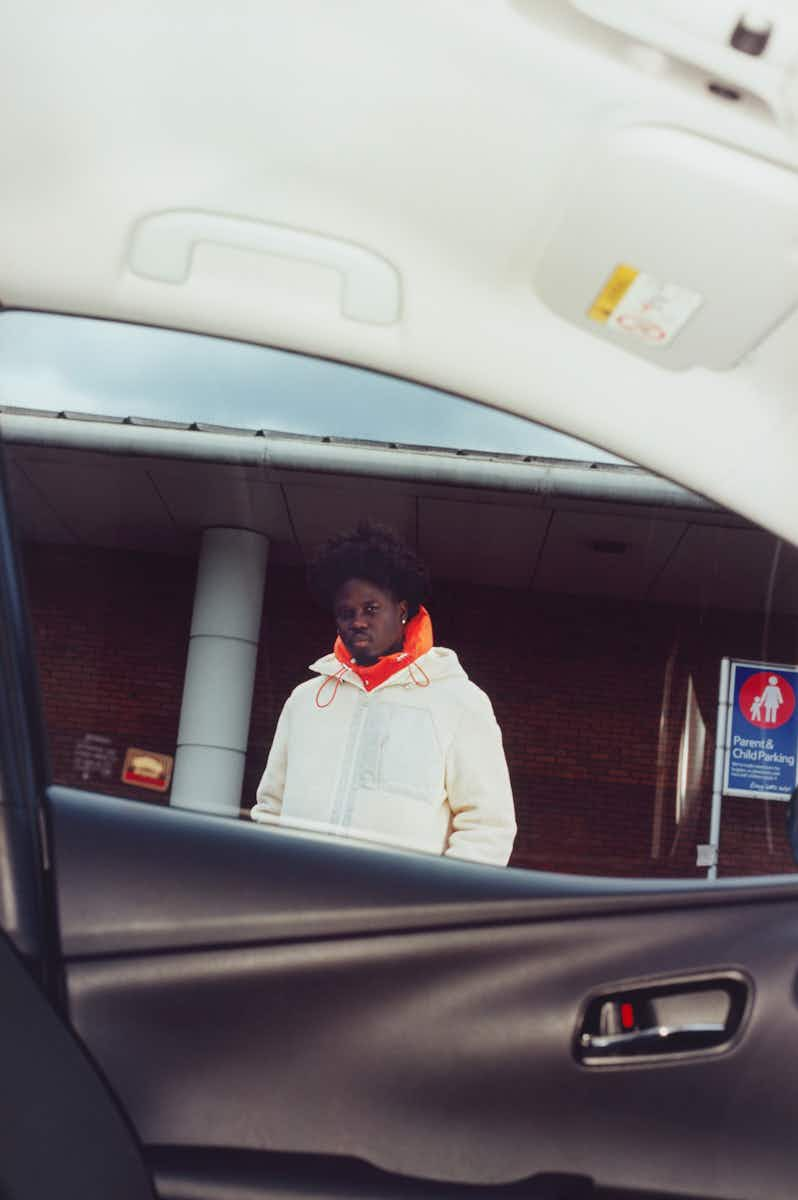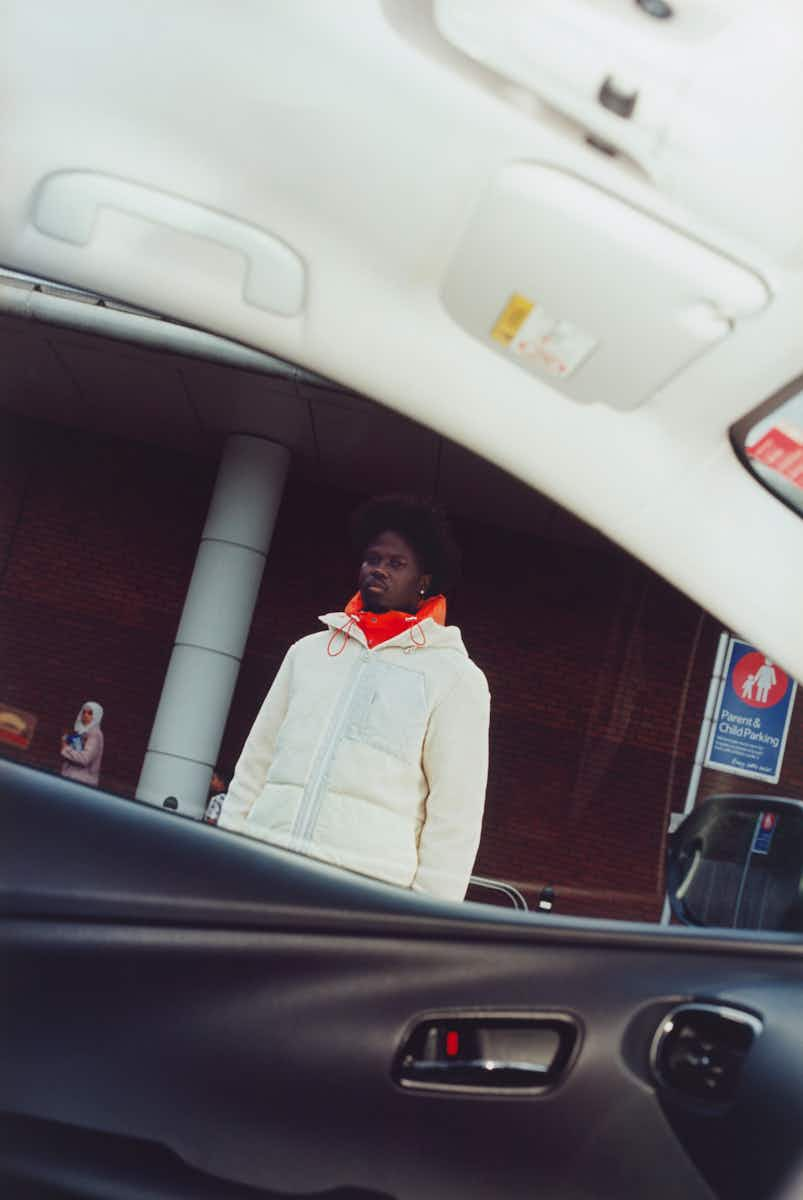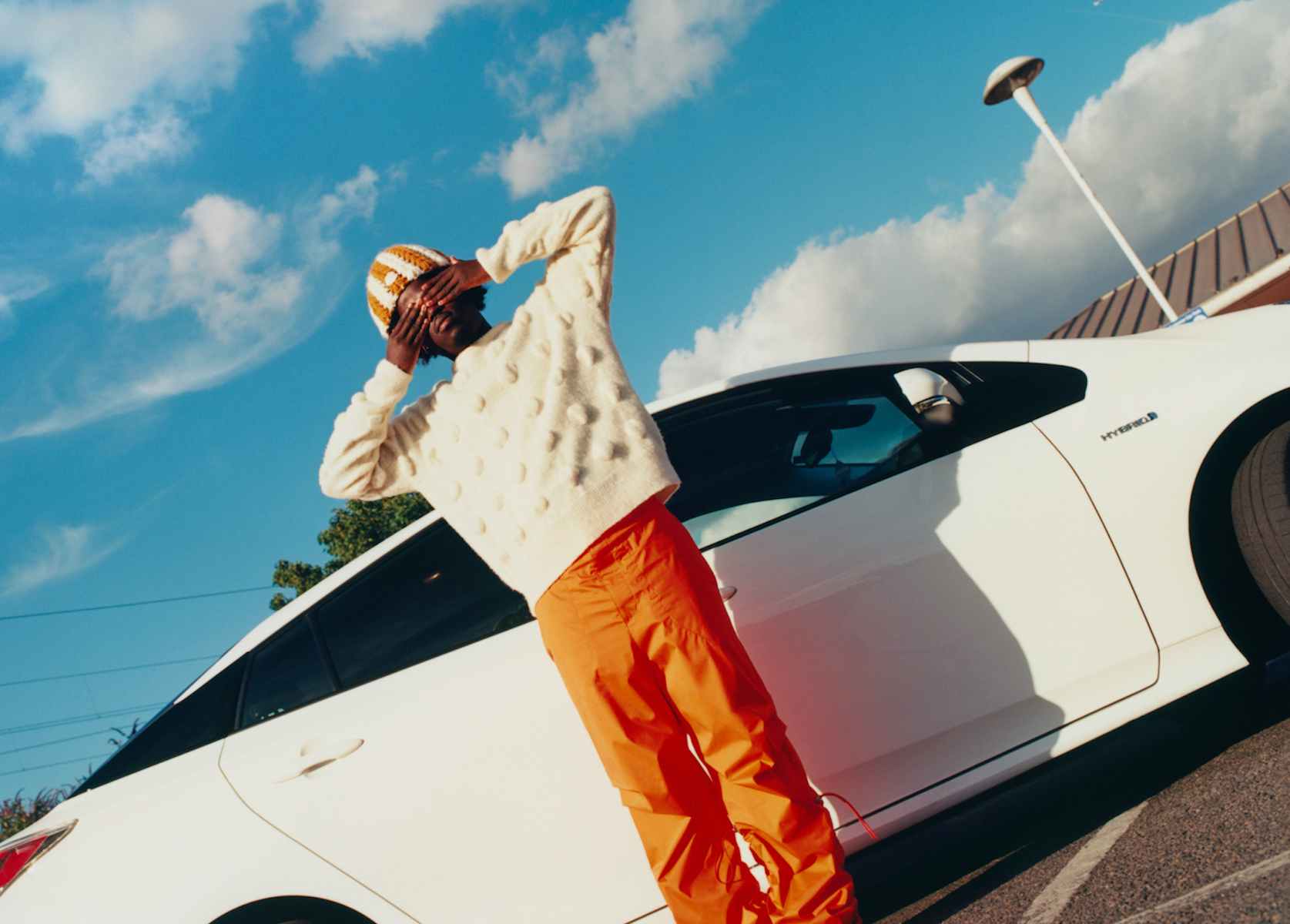 For his recent appearance on UK producer Lil Silva's summer 2022 single What If, Skii ruminates on his recent ascent, taking us through alternate realities of what could have happened if his life had taken a different path: ​"What if Virgil never showed mi love?/ What if I was still in di street wid di thugs? Never woulda mek no funds fi mi mom/​Never woulda mek no bread, just crumbs."
It was at NoBadSound that he met Yama/​/​Soto, now not just his producer but one of his closest friends. He was the one who put Skii onto dub, lovers rock and roots reggae, then helped him craft his signature style of beats, pairing hard-hitting rap drums with featherlight melodies. They dropped their first project on SoundCloud in 2018, slowly making waves online and developing their sound in the run up to Ting Tun Up.
Fast forward to 2022 and the list of people wanting to jump in the studio with Skii is ever growing. Last October, a photo surfaced on Instagram of him in the studio with Unknown T and Sampha. And during our conversation, Skii casually lets slip that he has another track with Sampha in the vaults. There are few up-and-comers who'd hold back a song with a Mercury Prize winner who's collaborated with Solange, Drake and Kendrick Lamar. But right now, Skii is focused on finishing his current chapter, with a possible WOIIYOIE Tapes Vol. 2 in the works.
Skiifall's clearly stumbled on a style that's beautifully distinctive, although he might be too busy or humble to realise it. What's his secret ingredient?
"I don't even know. I've only put out seven songs! I think I'll only know when I'm, like, 60, 70 years old," he says, flashing a smile. ​"If I do make it to that age, inshallah." For now, the Skii's the limit.
PRODUCER Sam Haywood SET PRODUCER Abbie Cockerell PHOTOGRAPHER'S ASSISTANTS Federico Gioco and Evie Shandilya THANKS TO Art Production

More like this