The strange and alluring sound of Smerz

The experimental Scandi duo have fused cottagecore, technolust and '00s rap for their new album Believer.
In the trailer for Smerz​'s new album, Believer, the duo complete tasks around a remote cottage in Vinje, Norway. One member, Henriette Motzfeldt, hangs laundry on a clothesline and pumps water out of a well. The band's other member, Catharina Stoltenberg, bathes in the lake and carves a wooden clog by hand. Then, Stoltenberg scales the side of a mountain wearing a look that could easily fit in the next Eckhaus Latta collection. It's part cottagecore fashion film, part twisted reimagining of Little House on the Prairie.
"We wanted to create this trailer [for the album] where you get the feeling that there's a bigger story behind it, but you only get this excerpt from it," Stoltenberg explains over Zoom. ​"We mixed in all these references and activities from different time periods to make it impossible to place."
The teaser video (created in collaboration with New York photographer Benjamin Barron and designer Bror August) features a cartoonish lampshade dress that could be included in the live-action Alice in Wonderland. Certain shots and sounds allude to an Ari Aster-directed horror film. The trailer feels futuristic, and yet a lot of references seem to be pulled from the 19th century. It's somehow the perfect primer for Smerz's expanded and almost inexplicable sonic universe.
Having released their first EP Okey in 2017, followed by 2018's Have Fun, Smerz have created a lane all their own. Their sound is at once introverted, girlish, and often ready for a dark dancefloor. Believer feels like new territory for the 28-year-olds, who met in high school in their hometown of Oslo and have lived, for the most part, in Copenhagen since 2011. At 16 tracks, Believer is their lengthiest body of work to date. And for the listener, it's arguably their most challenging.
In conversation, Stoltenberg and Motzfeldt are meticulous with their words. They seem uncomfortable when I bring up the dedication of a small but adoring pocket of their fanbase. ​"Album of the year incoming," one stan writes in Smerz's YouTube comments section. ​"I'm a simple girl…." explains another commenter, ​"I see new Smerz and I'm happy." Though their presence seems to elicit a cult-like fervour, the reserved duo reiterate how they're more fond of making music in the studio than playing it in front of a crowd.
Believer was produced in various remote cabins in Norway, while some of the lyrics were written in the woods. Like their previous EPs, the new material sometimes feels adjacent to club music, but their sound has become more unpredictable and more orchestral, taking inspiration from adolescent choir practice and traditional Norweigan folk dances. The music is often based around computerised strings and harp arrangements which conjure up a pastoral feeling through an almost eerily artificial lens, while on The Favorite, Motzfeldt explores a stunning operatic vocal range.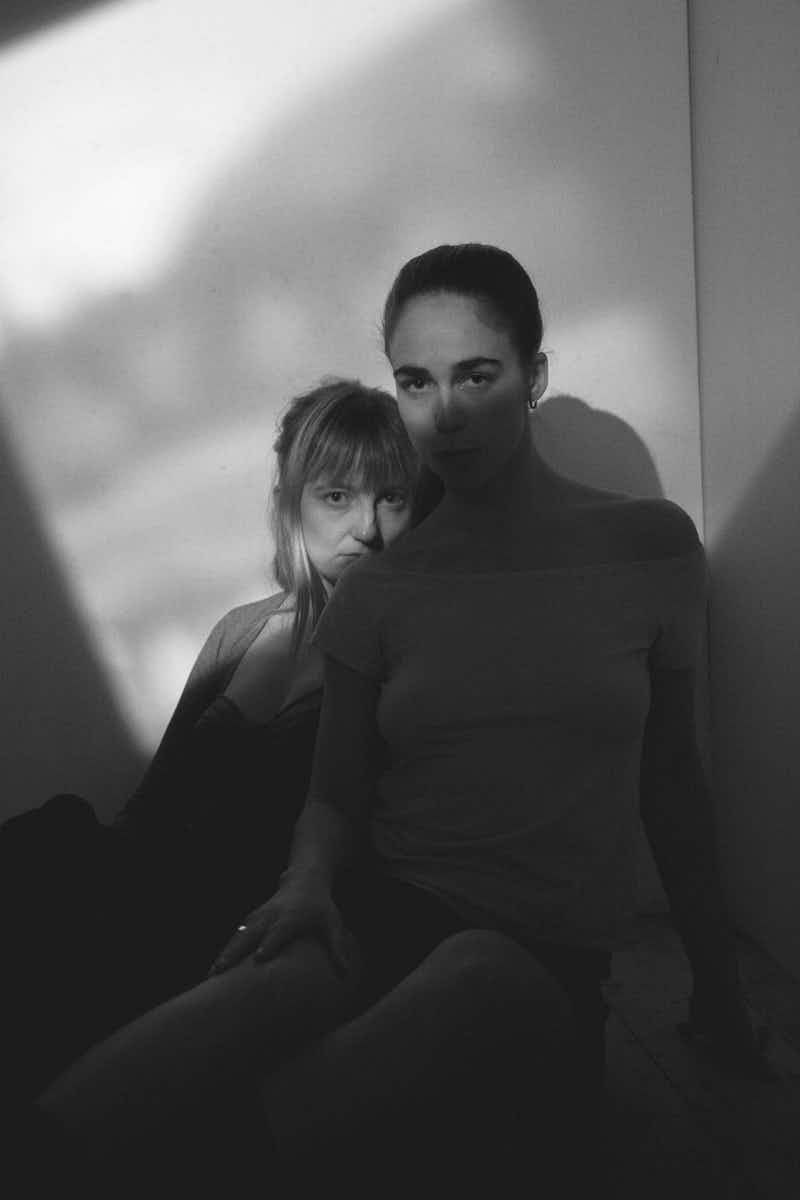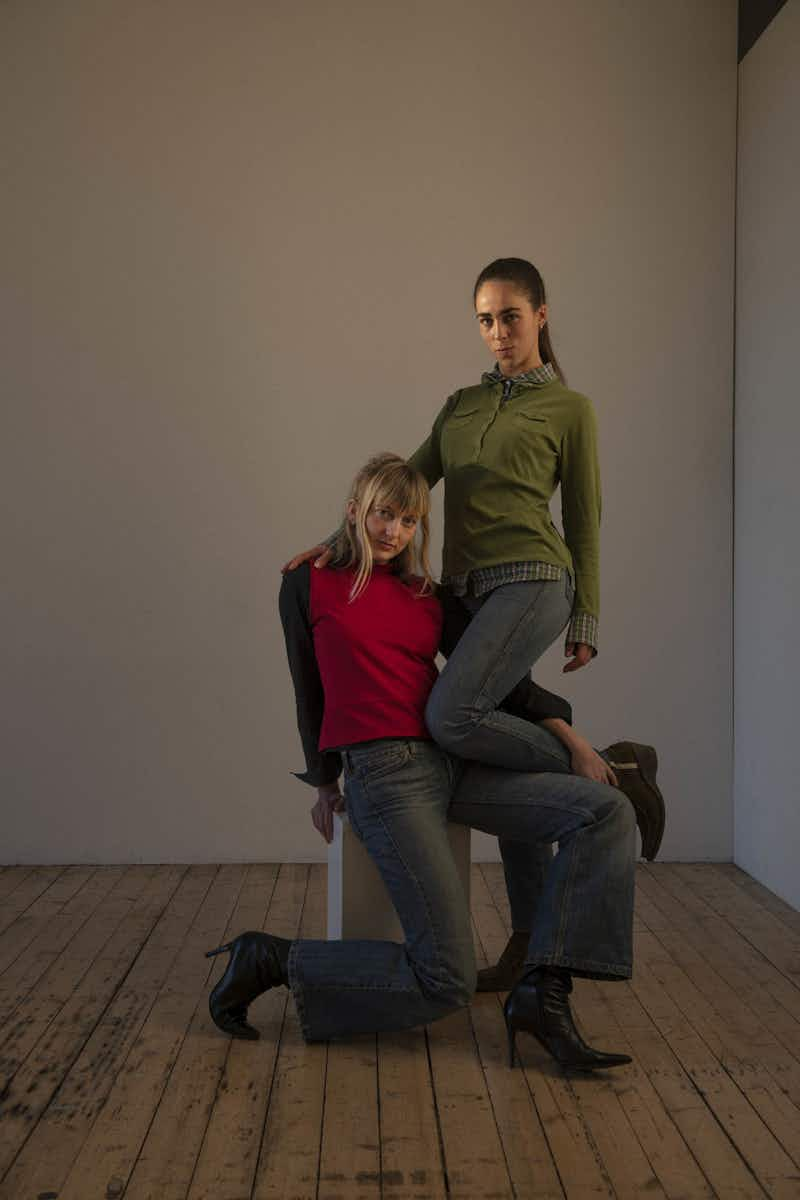 On the other more contemporary end of their references, Smerz's love for hip-hop and R&B filters through. ​"We were listening to a lot of 50 Cent," Stoltenberg explains. ​"And Cassie," adds Motzfeldt. On Rap Interlude, Stoltenberg performs a sort of swaggy spoken word, while on Grand Piano, she raps, ​"I just need someone to be the one I'm about," over a string quartet.
The creation of Believer took place while Smerz were completing degrees. Stoltenberg's doing a masters in Mathematics at the University of Oslo, while Motzfeldt is studying composition at Copenhagen's Rhythmic Music Conservatory. ​"Both of us are a bit mathematical," Motzfeldt says. ​"I really enjoyed having these very strict techniques as a starting point, but then moving away from them."
In fact, Stoltenberg and Motzfeldt found themselves drifting as far from prestigious academia as possible, discovering a shared curiosity for beginner YouTube tutorials on playing instruments. ​"You get these cliché, very simple, stripped-down versions of expression," Stoltenberg enthuses. ​"The simplicity is really fun to work with." A far cry from the pressures of their degrees, there was a certain pleasure in viewing step-by-step explanations of complementary guitar chords, or major/​minor keys on the piano. But they don't seem to look at it as anything deeper than that. ​"We never watch tutorials to actually learn something useful," Motzfeldt insists.
As a journalist, it usually feels lazy to ask an artist, ​'How would you describe your music?' But given the enigmatic allure of Believer, I decide it's worth a shot.
"We shouldn't describe it," the pair agree in unison. ​"That's where you come in."

Believer is released February 26th via XL Recordings.

More like this