Taylor Swift woos a petit Parisian crowd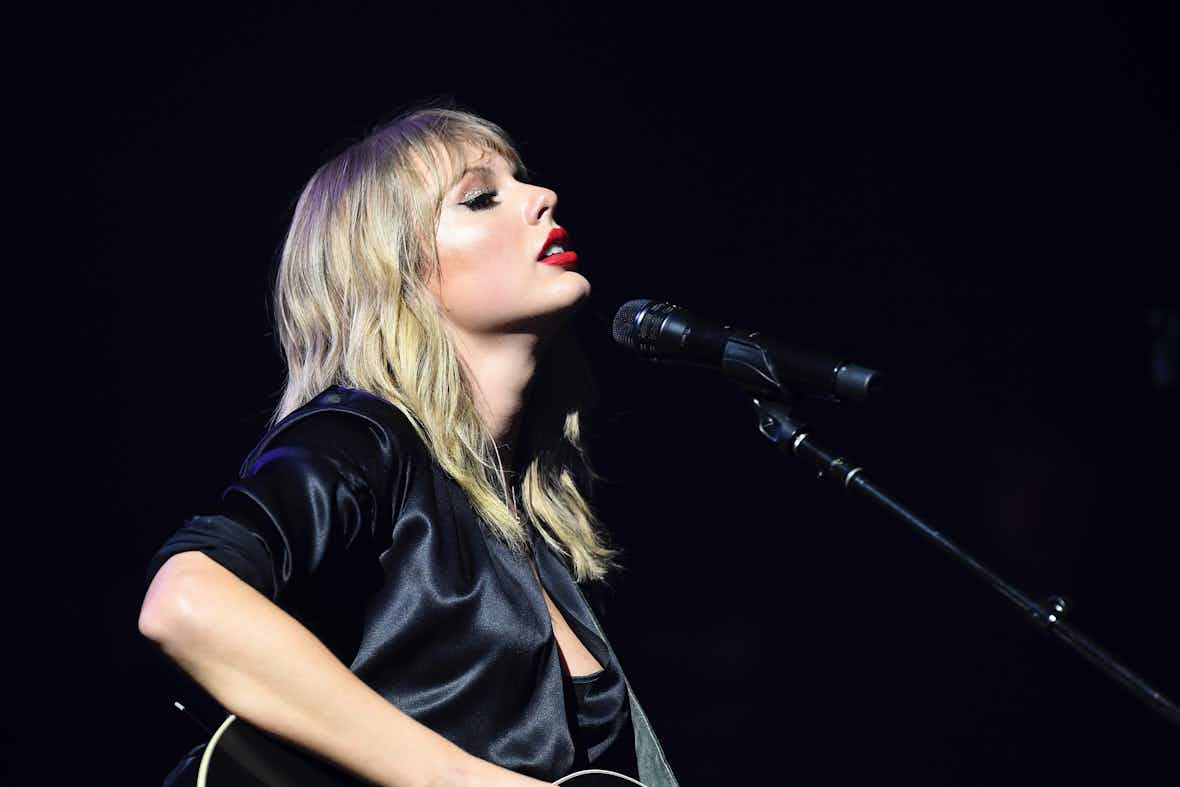 Review: Tay-Tay does a classy job of debuting Lover material at a (sort of) intimate gig.
Date: 09/​10/​19
Rat­ing: 4⁄5

Taylor Swift, heart-shaped branding in tow, has come to Paris, the city of love, to launch her album Lover to a tiny (by her standards) audience of her most devoted. See what she did there?
If the idea for an understated show at the 2000-capacity L'Olympia was straight-up, coolly and frankly pleasingly obvious so, phew, was the presentation.
No pyros, elevators, walkways. No guest vocalists, costume changes, or intense choreography. Just a bare stage, six musicians, four backing vocalists, 76 minutes and 16 songs – which is less songs and just a shade longer than Lover itself. On a monochrome stage setting, all black and white and silvery, the only pop of colour was the slash of red of Swifty's lipstick.
Tay Tay à la théâtre: everything, and everyone, needed to calm down, because this was Swift the writer, singer and performer going back to basics. Forget the more glacial, clap-back edge to the Reputation-era artist; tonight it was time to cut loose.
Boy, the girl can write. Recent single Lover – a shivery, reverb-drenched slice of Mazzy Star-ish gothic country – came to her, she told the enraptured audience of worldwide competition winners, in the middle of the night. It was the kind of ​"magical" moment that made songwriting ​"my favourite thing to do in the world". She looked like she meant it, and she sounded like it, too – Swift appeared as transfixed by the emotion, the sentiment and the performance as the audience.
Same for the spellbinding and ghostly new ballad The Archer, and the older Love Story, the latter written on her bedroom floor when she was 17 and having a Romeo and Juliet moment. We've all been there, right? But who else has alchemised – weaponised, the snarks would say – teenage diary angst on such a powerful, impactful, global scale?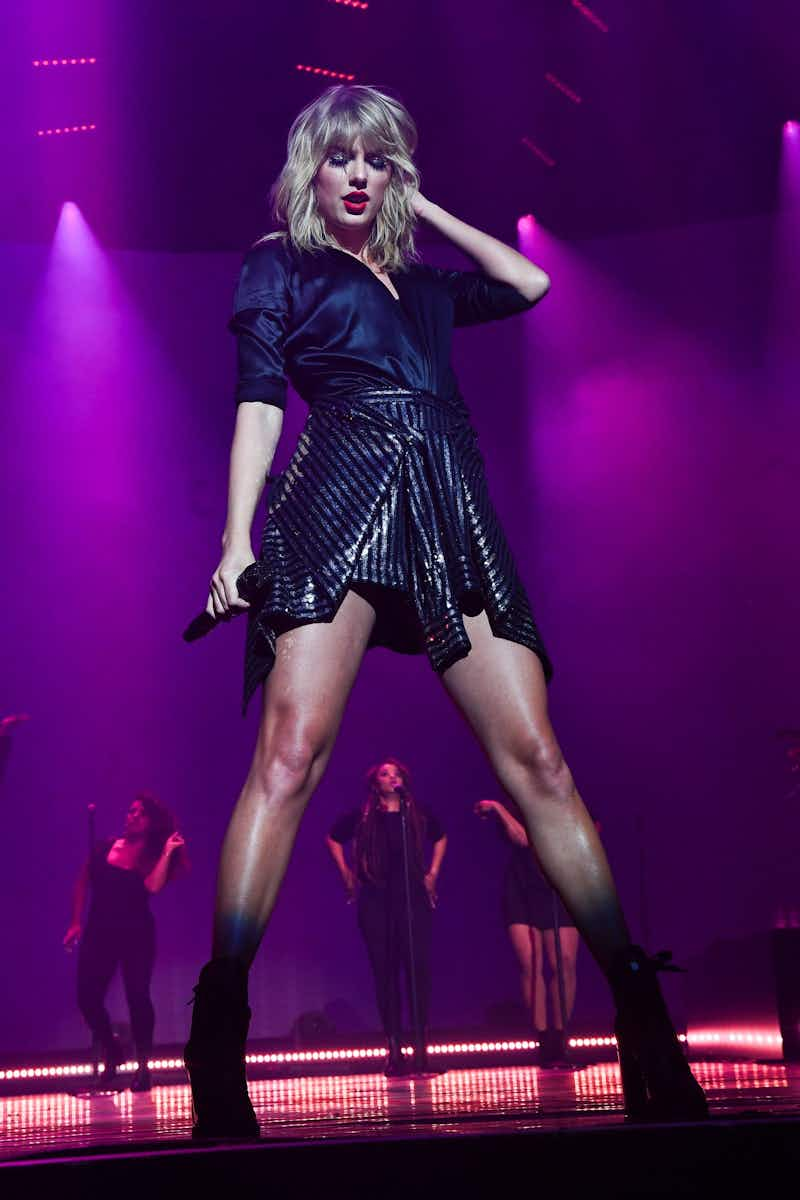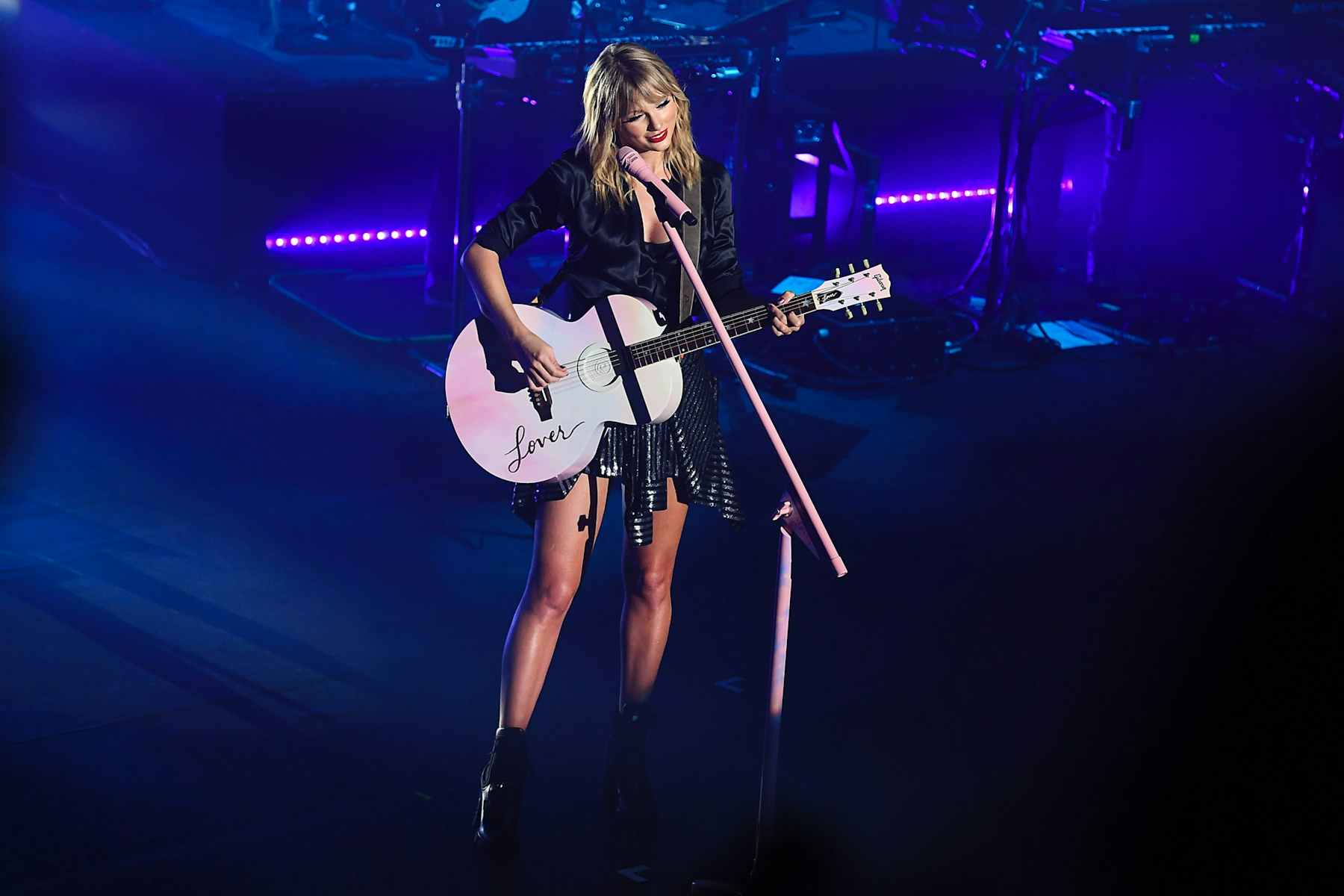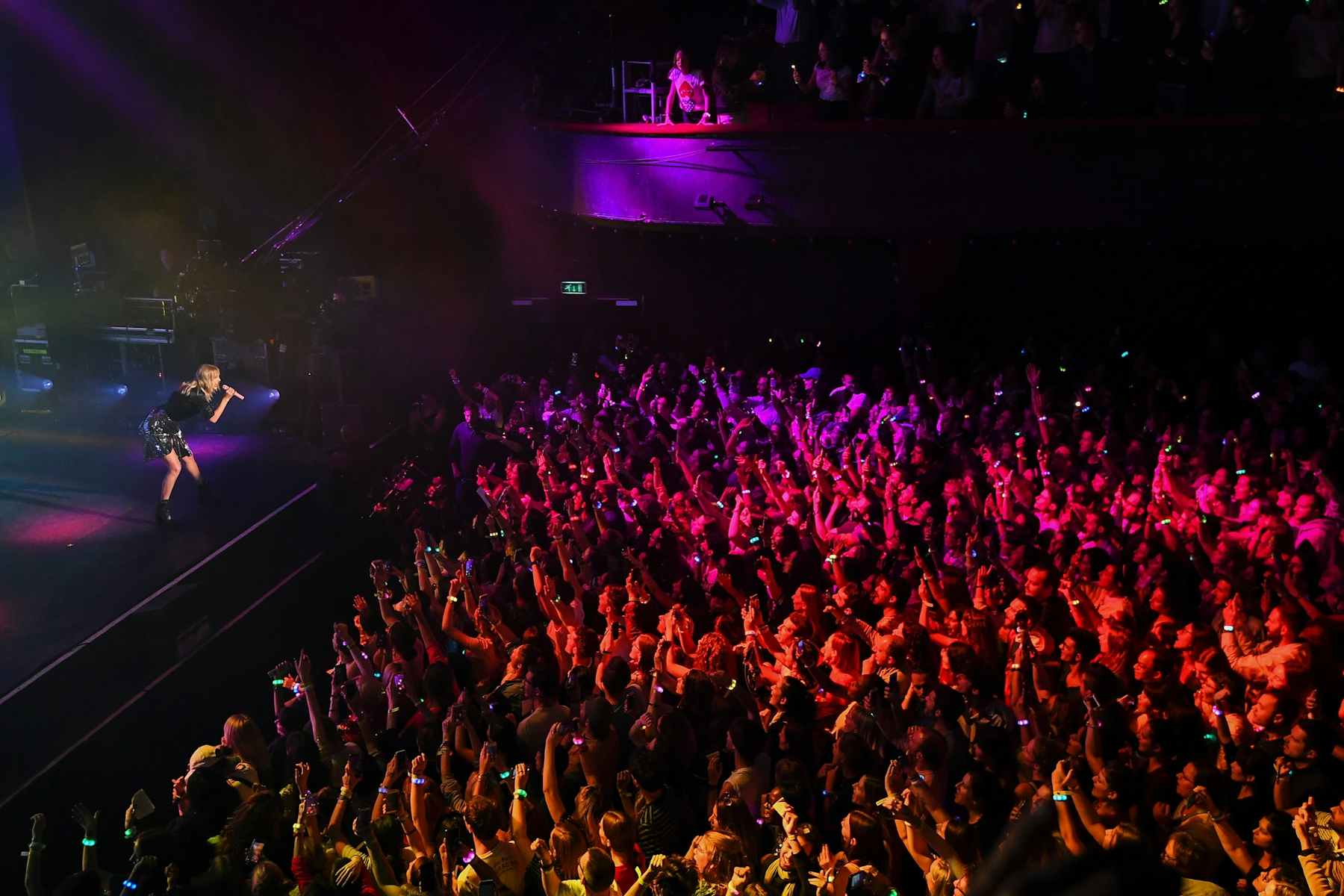 Swift's 10,000 Nashville hours were also front and centre on the mid-set section where she went solo and unplugged. First with acoustic guitar on a stool, then at piano, on All Too Well and Red (both from Red, her best album) Swift demonstrated a grasp of melody and emotion that were simultaneously timeless, right-now and future-proof. The same goes for I Knew You Were Trouble, another Red banger, albeit one with modern dance production dynamics and the night's most rafter-rattling moment.
The big pop moments didn't fail to deliver either. Show opener Me! felt gleeful (and also, tbh, a bit Glee-ful, like a Ryan Murphy-scripted TV musical show-stopper; no bad thing, I'm saying). Style shimmied and shook, a catwalk electro-anthem. You Need To Calm Down still felt a little finger-waggy and reductive, lyrically, but also amplified the Fun Taylor side these days too-often obscured by the sound and fury and marketing that surrounds the world's biggest pop star.
As if to acknowledge that, Swift closed the show with an explosive rip through Shake It Off. She and her backing singers – no slouches in the dancing department – partied like it was 1989, the f‑you joy rocketing round the room.
Haters are always gonna hate but, right now, a loved-up and pumped-up TayTay is out to play play play play play. And the lady's feeling it, beaming her gratitude and clearly moved by the responses from an audience who knew every word to every song. As she walked offstage behind the drum riser, just before she reached the wings, Swift gave two little skips of joy. It was more fitting than any encore.

More like this