Listen to Tijana T's bittersweet mix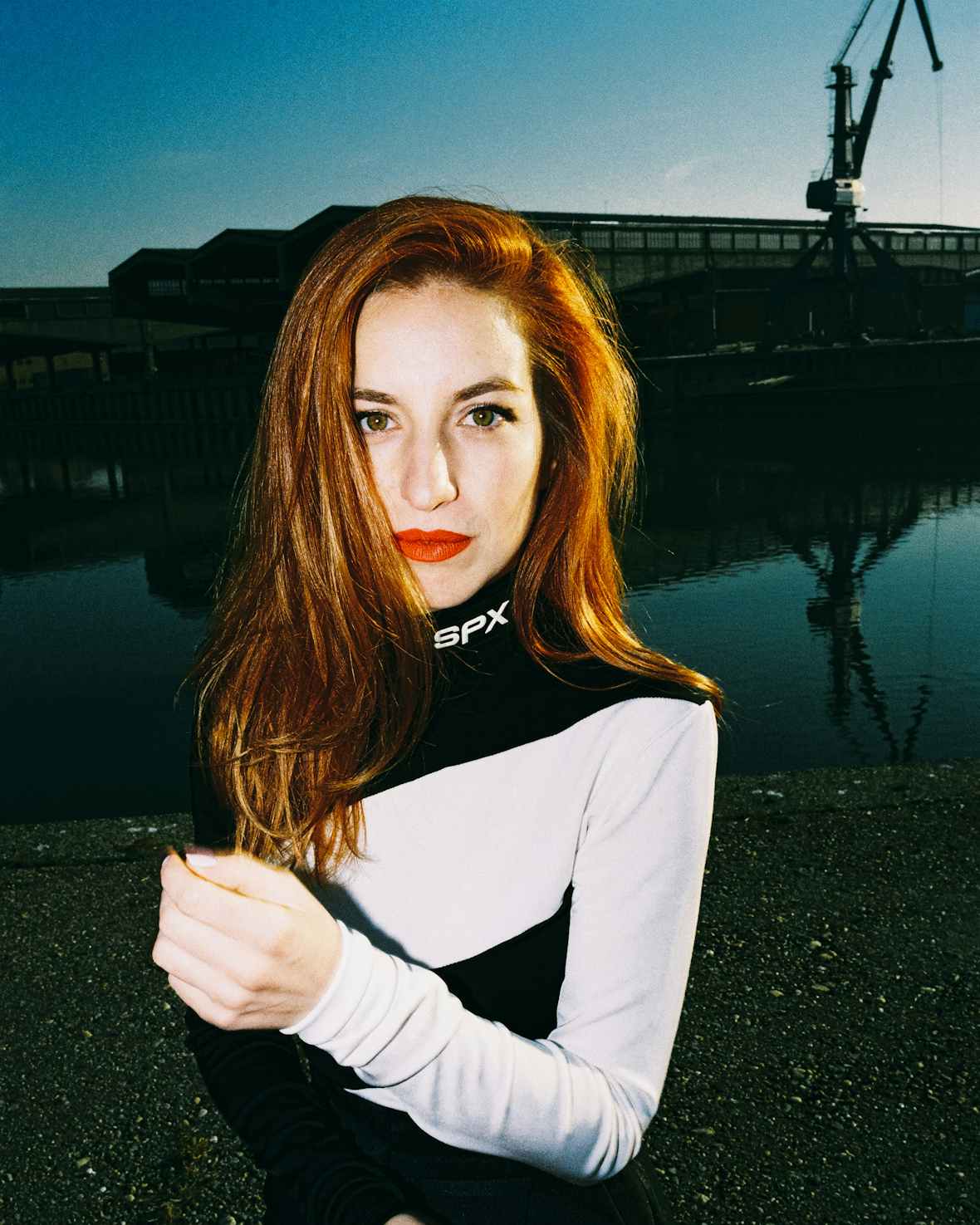 The Serbian DJ's emotive selections will have you pining for the club.
We could all do with a good rave, but Tijana T probably misses it more than most.
Pre-Covid, the Belgrade-based DJ was a fixture on the more credible end of the techno and house circuit. In the early stages of her career, Tijana had navigated the Serbian music industry, first as a TV presenter and then as an inhouse journalist and stage curator at EXIT festival. As a DJ she began to breakthrough internationally in the early 2010s, going on to tick the dream gigs – Berghain, De School, Dekmantel, New York's Output, and so on – off her bucket list.
Although Tijana has managed to play at a couple of socially-distanced rave experiments, 2020 has been tough. But there are true friendships she's made through the scene which are still strong, and her passion for the music hasn't dimmed.
Check out Tijana T's Face Mix, and read her Q&A below.
What's the vibe and direction of your Face Mix?
It's all the music I would play if I had gigs, I guess. There are a few tracks produced or released by my friends, I'm so happy to have all these people in my life doing the hard and brave work of navigating the music industry. I just feel so sorry that these tracks are not living their dancefloor life. The second part of the mix is quite fast and I noticed I'm playing faster and harder recently in my streams and podcasts. I guess it's because I really miss dancing to this kind of music. My sets are usually very diverse with a wide range of styles, and I don't usually feel the need to play techno all the time.
How has music helped you get through a hard year?
This year was particularly hard for me, not only because of the global situation, but on a personal level too. I lost my mother and there were moments when I felt the sadness and anger couldn't get any worse. Listening to well-known and much loved songs or albums and singing along literally saved my sanity. I would go for the seminal pieces of music in my life and just be happy to hear it with all the emotions flushing my whole body. It's the music that carries life-long memories and it helped me get reminded that there were also other situations in life, beautiful situations and this, too, shall pass. The moments of crisis are the moments when music shows it's greatest healing potential.
Are there any DJs/​labels/​artists who are really inspiring you right now?
I admire anyone who didn't lose motivation and enthusiasm this year. Like my friend Dr. Rubinstein, who's been doing live streams every week from her house using the minimal technical set up she has. It's a lot of unpaid work and pure devotion. Also, literally anyone running a label and putting out music. This year really showed who's in it for the passion and love.
What's the best thing you've learnt to cook this year?
Murg makhani, also known as butter chicken.
Imagine all the venues are open again and it's safe to party. What's your dream night out?
It would be a very familiar place for me. Like 20/​44 or Drugstore in Belgrade, or Berghain in Berlin or Lux in Lisbon. And seeing all my friends at once. Honestly, I don't want to dream about a party, I want to be at one.
Tracklist
CiM – Recursive [Delsin]
Full Circle – Shiver (Jack The Ripper Is A Tripper Mix) [Offen Music]
Drum Thing – Space Hulk [Scuffed Recordings]
Maruwa – Cloudburst [Lobster Theremin]
Bambounou – TFTT [AD93]
Bruce Ivery – Them [Faith Beat]
X‑Coast – Narcotic Influence [Dance Trax]
Erta Ale – For Real (P.Leone EMS Mix 1) [Twirl Recordings]
Silvestre – Front Door [Secretsundaze]
Dust-e‑1 – Hypomania [DustWORLD]
Lone – Dragonrush [R&S Records]
J‑Zbel – Tunnel Vision [BFDM]
Versalife – Recirculator [Trust]
Happa – 15 Three [Timedance]
Boston 168 – Vax Of Love [Bpitch]
Unbalanace – Machine Heat [Overbalance]
Orlando Voorn & Paul Donton – Cycle Mode [Triangle Records]
Tracing Xircles – Transmission [Blue Hour]
Der Dritte Raum – Hale Bop [Virgin]

More like this