The Face rates After Hours in order of our favourite tracks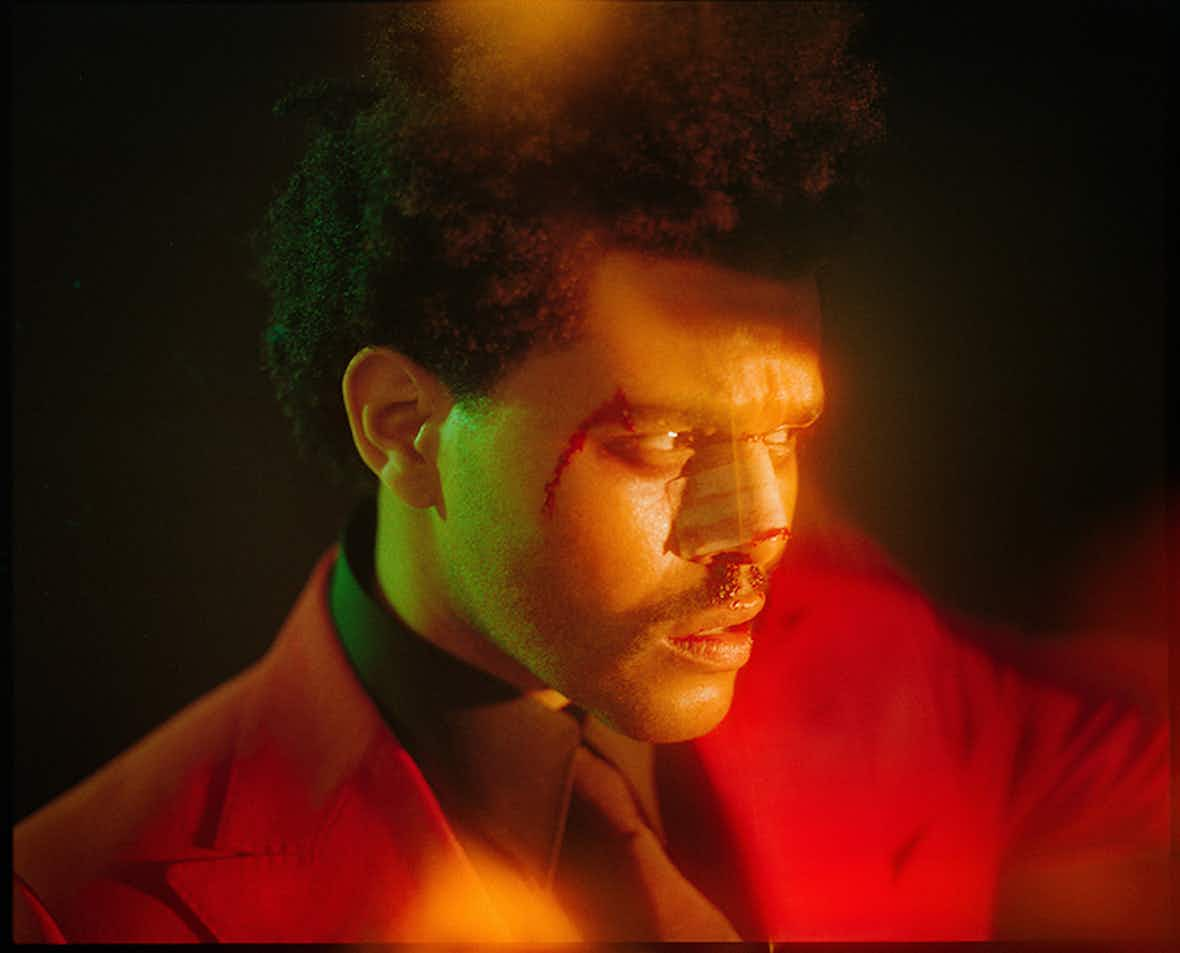 For those who didn't spend all weekend listening to The Weeknd, get started with this definitive listening order.
On Friday The Weeknd dropped After Hours. A 14-track masterpiece from the three-time Grammy-winner and King of Sex Pop, it took just seven minutes to go Number One in America. Beat that, Childish Gambino. (Actually, he couldn't – at time of writing, the surprise 3.15.20, the weekend's other momentous release, still hadn't reached the top of the US charts.)
On his fourth studio (ie non-mixtape) album the Canadian stays true to his now-mainstream, arena-ready, pop-noir sound while also experimenting with an ​'80s-laced, Stranger Things-inspired synthscape. No surprise, trademark Weeknd themes such as drugs, sex, heartbreak, more drugs and some more sex take centre stage. No surprise, too, that fans are already speculating on Twitter over which songs are about Abel Tesfaye's super ex-girlfriend, model Bella Hadid (spoiler alert: all of them).
After spending 48 hours' lockdown locked in, here's The Face's top-of-the hour take on After Hours.
1. Faith
It doesn't get much more The Weeknd than this: ​"But if I OD, I want you to OD right beside me /​I want you to follow right behind me /​I want you to hold me while I'm smiling /​While I'm dying" – especially when it's sung over a hyper Metro Boomin'-produced beat.
3. In Your Eyes

A banger, in our eyes. Big up the Careless Whisper-style sax solo at the two-minute mark.
4. Too Late
A throbbing electro‑R&B beat that gives way into a scintillating groove. Swing those hips as the Starboy pours out his heart to a let-down lover.
5. Heartless
The album's lead single, we had this on repeat at The Face HQ all through November and December. Still on-repeat-worthy now.

6. Blinding Lights
Even though this track was also dropped back in 2019 (remember those good old days?), we're still not over those Stranger Things-esque opening synths. A total toe-tapping retro bop.
7. Scared To Live
A slow, almost-ballad directed to a lover scared to love again (and to live, of course).

8. Snowchild
An homage to Abel Tesfaye's wintery Toronto roots that celebrates his flashy ascent to the top. However, in true The Weeknd fashion, he's quick to acknowledge that his success hasn't filled his heartbreak holes. Also, shout-out this naughty bar: ​"She like my futuristic sounds in the new spaceship /​Futuristic sex, give her Phillip K. Dick".

9. Hardest To Love
A reverby, pop-jungle anthem. Let Tesfaye's bittersweet singing over frenetic breaks take you to an early-'90s rave.

10. Alone Again
The Weeknd doing what The Weeknd does best: signature verses about drug abuse ("Check my pulse for a second time /​I took too much, I don't wanna die") over an infectious trap bass. Mega.
11. Escape From LA
Want to hear the enigmatic megastar croon over late night studio sex romps to long, sluggish beats? This one's for you.

12. After Hours
The shadowy, six-minuter's first half is reminiscent of the Trilogy era, while the mid-way electro-tinged switch up is 2020 The Weeknd through and through.
13. Repeat After Me (Interlude)
You can thank Tame Impala's Kevin Parker for the psychedelic flourishes on Repeat After Me (Interlude). The perfect production for The Weeknd's slick, wicked bar: ​"You don't love him if you're thinking of me". Ouch.
14. Until I Bleed Out
The grande finale, with the pinball machine-style instrumentals tying After Hours into a pretty bow.

More like this