Ten TikTok smashes: the viral hits that gave obscure artists their 15 seconds of fame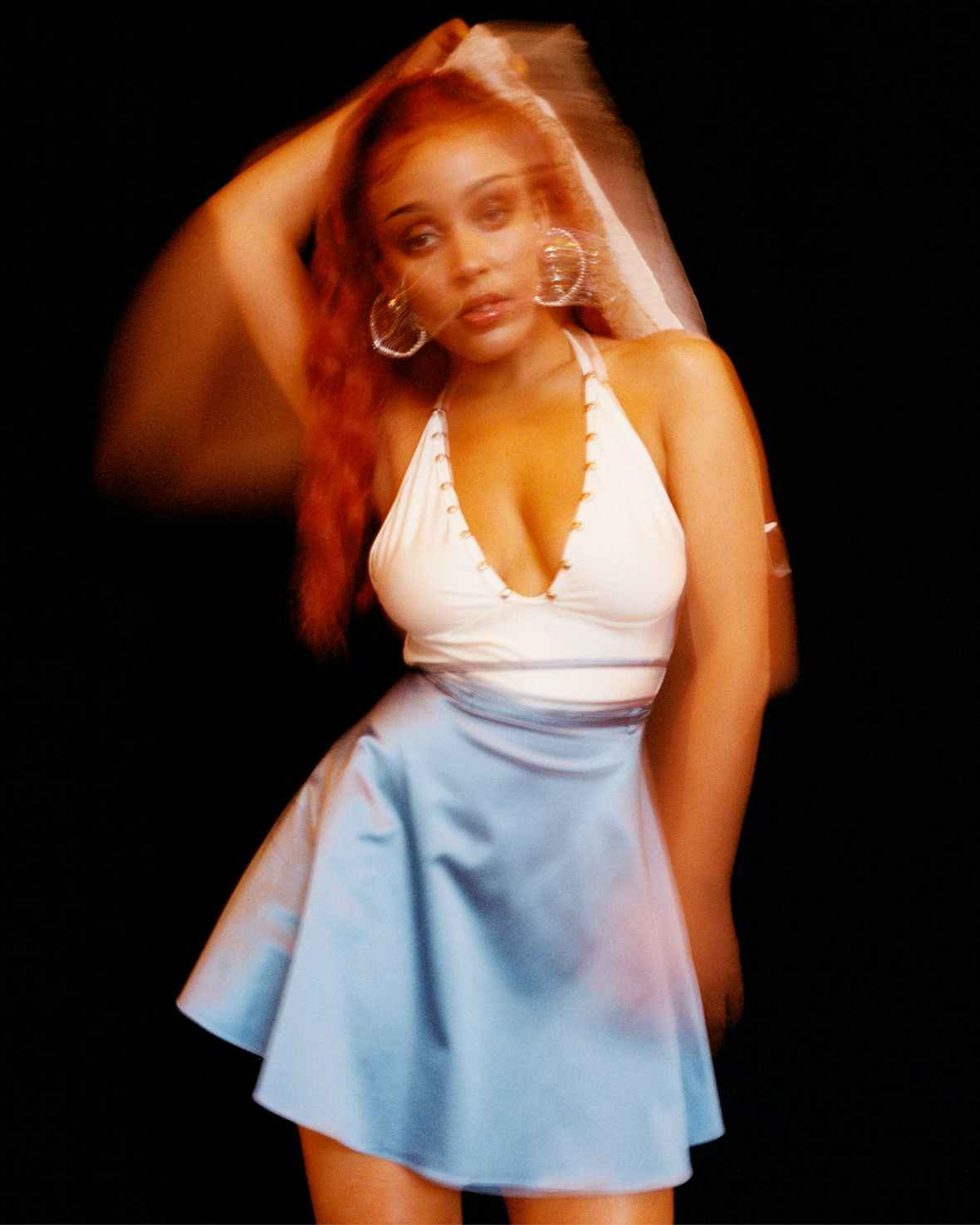 Volume 4 Issue 003: From Lil Nas X to Ashnikko, we chart ten musicians who've gained meteoric commercial success off the back of the video-sharing app.
Lil Nas X – Old Town Road
The OG smash was picked up by dancing TikTok users in late 2018, before a Billy Ray Cyrus remix became the longest-running No.1 single in US chart history – racking up a rooting-tooting 19 weeks at the top.
Ashnikko – Stupid
The explicit lyrics to this playful and rather filthy song felt designed for maximum memeability. Even Miley Cyrus logged on to lip-sync the track alongside new beau Cody Simpson. Ashnikko is now touring with Danny Brown and notching up millions of plays on more conventional music streaming platforms.
Stunna Girl – Runway
Sacramento rapper Stunna Girl became the catalyst for a series of glow-up videos, demonstrating the ​"transformations" of people from geek to chic, while lip-syncing the lyrics ​"Bitch, I look like I'm fresh off the runway". Dubbed the #RunwayChallenge, the 21-year-old has soundtracked more than three million TikToks to date.
Roddy Ricch – The Box
Thanks to a squeaky vocal line, which inspired TikTokers to make clips of themselves scrubbing mirrors or opening creaky doors, The Box became the first big hit of 2020, earning Ricch a No.1 on the US charts and beating Justin Bieber's comeback single Yummy in the process.
Sueco the Child – Fast
Twenty-two-year-old Sueco the Child signed to Atlantic Records when Fast hit big with teenagers inventing dance routines to the hard-hitting intro. However, the blue-haired rapper from Los Angeles already had 200,000 followers on Instagram, arousing suspicion that he was an industry plant (he says he's not).
Blanco Brown – The Git Up
A hip-hop-inspired line-dancing bop that became the subject of more than three million videos, including one by 16-year-old British schoolboy Harvey Bass. When Bass's dance video got him suspended from school, Brown invited him to appear in the music video. It now has more than 46 million views and counting.
Arizona Zervas – Roxanne
The Syracuse rapper/singer's breakout hit has been deployed more than two million times on the platform, cracked the Top 10 in charts all over the world and notched up some 71 million streams on YouTube alone. He's since signed a deal with Columbia Records and headed out on a 50-date tour of the US.
Trevor Daniel – Falling
Daniel's electronic break-up track proved popular a year after its initial 2019 release – the song soundtracking users' skits about heartbreak and lost love. Since the song's success, Daniel has been in the studio with pop maestro Bebe Rexha and his hero, Blink-182's Travis Barker.
Ant Saunders - Yellow Hearts
A wonky slice of alt-pop that sits comfortably between Frank Ocean and Ed Sheeran. It's been used more than 1.2 million times, mainly in beauty videos. Saunders has now signed a deal with Arista Records and has a good shot at being a 2020 breakout success.
Doja Cat – Say So
While TikTok may not have helped Doja Cat become a viral sensation (that was 2018's Mooo!), the app has helped her become a legit pop star. Doja's 2018 song Candy has been used in more than three million TikToks, while Say So has now cracked the Billboard chart thanks to some 11.6 million uses.

More like this