Here's what you need to know about the new Westside Gunn album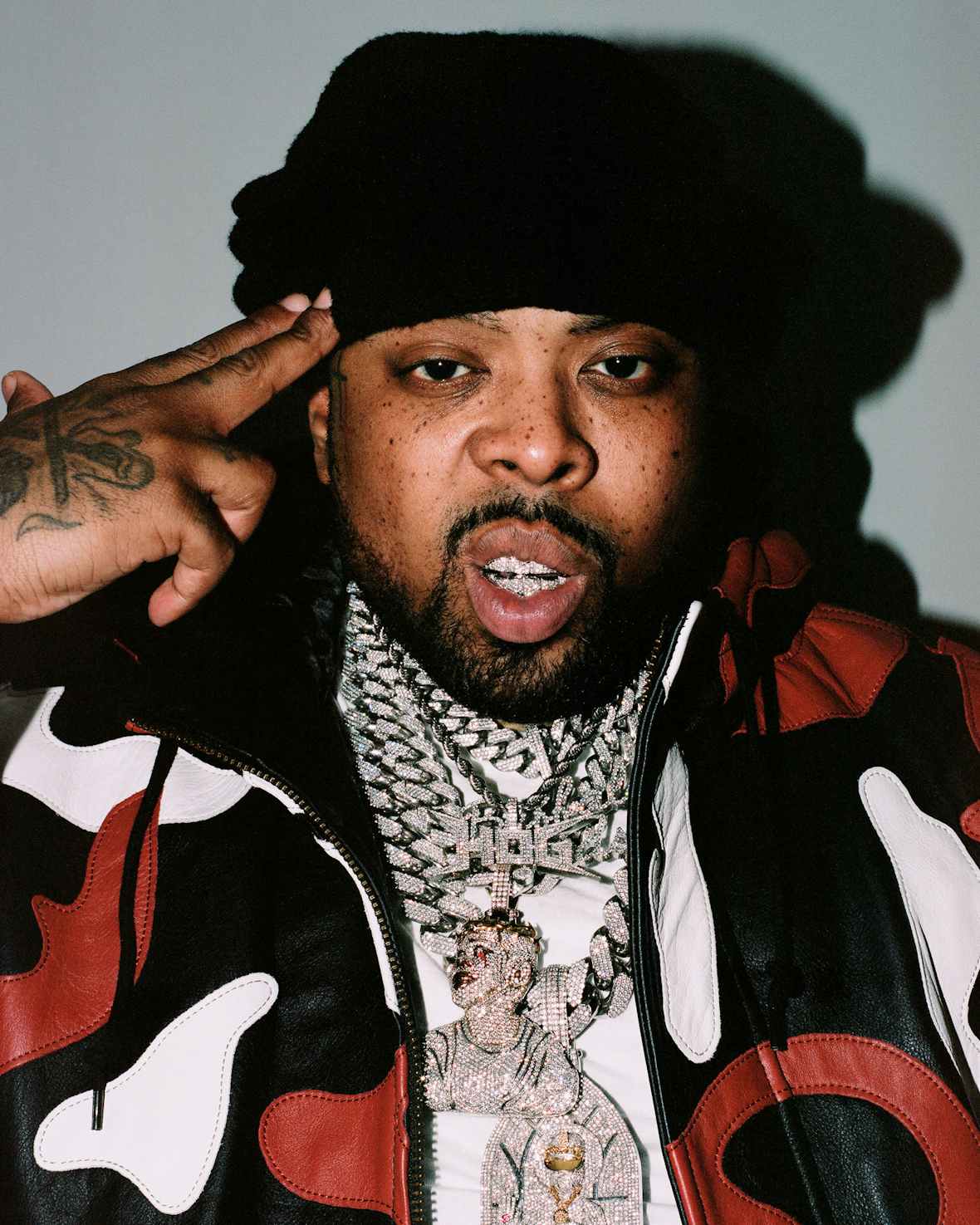 Virgil, Tyler and Covid-19 – there's a lot going on with the Griselda rapper's new project Pray for Paris.
Westside Gunn and Griselda are enjoying a belated career peak. For years, the prolific rap crew from Buffalo, New York have specialised in slimy-sounding boom-bap with lyrics that relish luxury fashion and sordid drug dealer anecdotes in vivid, villainous detail. They're charismatic and consistent, and – having signed to Eminem's Shady Records and worked with the likes of 50 Cent and Raekwon – they've been positioned as the modern torchbearers for the classic East Coast sound. In 2019, Griselda earned co-signs from Drake, Virgil Abloh, Tyler, the Creator and Jay‑Z (who's signed them to Roc Nation management). With his nasal tone and machine-gun ad libs, 37-year-old Westside Gunn is Griselda's most distinctive MC. This new album, Pray for Paris, has the potential to be his biggest mainstream crossover yet. Check out The Face's notes below while you dive into the record.
Virgil's had a major influence here
Earlier this year, Gunn told The Face that he knocked out Pray for Paris in just 10 hours during a trip to the French capital for January's fashion week. After arriving back in the States, he beefed it up from an EP to an LP by adding a few tracks (including 500 Dollar Ounces, featuring Freddie Gibbs and Roc Marciano), but that Paris trip, which he has described as life-changing, was the main inspiration. Gunn was there with Virgil Abloh to attend the Off-White menswear show, during which Cartier Williams tap danced to his track Perfect Plex – a surreal moment that was later immortalised both on the track LE Djoliba Cartier Williams and Wale's guest verse on French Toast. The track titled Party Wit Pop Smoke is probably a reference, too, as the late, great Brooklyn rapper was also on the Paris trip. Virgil even created the Pray for Paris artwork and collaborated on the merch. Expect to hear more Off-White endorsements on Griselda records for years to come.
The Griselda crew – based around a core trifecta of Gunn, his brother Conway and their cousin Benny The Butcher – have been a unit for around 15 years. Collectively, they've dropped over 40 projects. But it wasn't until 2019 that they released their first joint album, WWCD. The three of them sound great together, barging in with their verses as if they're fighting over the mic in the recording booth. Fans hungry for this familial group chemistry will be satisfied when the lads get together on the tracks Allah Sent Me and George Bondo (which both feature production from regular collaborator Daringer, a fellow Buffalo native), while Griselda's affiliated poet Keisha Plum shows up on Party Wit Pop Smoke.
Tyler's the special guest
Tyler's always loved the summery flavour of neo-soul, and over the years his music has become increasingly luxurious in detail. Griselda songs can often sound gritty and rough-edged, but most of the tunes on Pray For Paris are comparatively smooth. Tyler listed Westside Gunn's Lucha Bros – another lighter, soulful song – as one of his favourite tracks of 2019, and here he's produced the breezy beat for Party Wit Pop Smoke. Tyler also raps alongside Joey Bada$$ and Buffalo rapper Billie Essco on 327, making little effort to pander to Griselda's trademark machismo: ​"Glitter on my neck, match the glitter on my fingernails".
It's classic hip-hop (but it's not boring)
If you look through the comments sections of Griselda's social media posts, you'll soon realise a lot of their fans are heralding them as some kind of ​'90s hip-hop revivalists due to their soul-sampling beats and focus on intricate rhyme patterns. The culture divide between conservatively minded hip-hop fans and younger generations of (apparently) less lyrical rappers has been dragging on ever since Flockavelli put Atlanta trap on the global map back in 2010, and to be honest the arguments have grown tedious. Griselda don't seem to care much about all of this – they've all spent about as much of their adult lives living in Atlanta as Buffalo, and they've even had a stab at making trap music themselves.
That said, Gunn and the Griselda crew are better than most when it comes to channelling the spirit of classic ​'90s hip-hop, and Pray for Paris wears those influences proudly on its Balenciaga sleeve. DJ Premier weaves in the voices of two late NYC legends – Prodigy and Phife Dawg – with turntable scratches on Shaun vs Flair, while Ghostface Killah (who's possibly an influence on Gunn's high-pitched, loose and unhinged style) is sampled at the end of Euro Step. This is an album that should satisfy the ​'90s nostalgia crowd. But thanks to Gunn's relentless energy and the co-signs from Tyler and Virgil, it won't scare off the kids.
At one point, Westside Gunn thought this album could be his last
"I have a confession to Make I'm a Corona Survivor," Gunn wrote in a now-deleted Instagram post on April 12th. ​"I didn't want anybody feeling sorry for me I had to thug it out for weeks I didn't get to see my kids I went to the hospital feeling like I was breathing my last breath the fans and the love I was getting kept me strong." Posting just as he was about to the leave the hospital, Gunn expressed a new lust for life: ​"I'm about to go harder than I ever have. That shit tore me up inside I literally thought I was dead designing these clothes and [Virgil Abloh] having my back and [DJ Premier] sending me a beat kept me motivated. I'm back feeling myself don't it look like I'm from Paris [?]"

More like this