Griselda: the hip-hop group who beat the odds
Volume 4 Issue 3: Westside Gunn, Conway the Machine and Benny the Butcher formed more than 15 years ago, developing a gnarly sound inspired by the slimy criminal underbelly of Buffalo, New York. In a landscape of youthful, Auto-Tuned rap stars, they stand out like ugly ducklings.
Arti­cle tak­en from The Face Vol­ume 4 Issue 003. Order your copy here.
Westside Gunn is trying on the first suit he's ever worn. On the ground floor of a towering brownstone in Harlem, New York, where famed designer Dapper Dan houses his appointment-only studio for custom Gucci garments, the rapper is hidden behind a set of red velvet curtains.
"It's gonna take me 10 minutes just to take off all these chains!" the 37-year-old yells from the changing room. After a suspenseful wait, Gunn cracks the curtains slightly and eyes the deep-turquoise suit and diamond-patterned shirt in the mirror.
The fit is too loose for his liking and a team of tailors bustle around him, sticking pins in the jacket and pants until they're snug. Gunn looks himself over in the mirror again, flashing his diamond-encrusted grill and raising his raspy voice to a high-pitched singsong: ​"I gotta make sure I'm comfortable!"
Gunn is here to pick up his one-of-a-kind suit for the Roc Nation brunch in Los Angeles the following day. Only last year it was inconceivable that this unpolished hip-hop trio from Buffalo, New York, would ever sign a management deal with the entertainment agency founded by rap billionaire Jay‑Z. And yet their appearance at the company's annual brunch – an ostentatious, annual pre-Grammy event where the biggest names in entertainment toast their triumphs – is another sign of Gunn, Conway the Machine and Benny the Butcher's belated, and incredible, breakthrough success.
The previous night, Griselda made their first late-night television appearance to perform Dr Birds, from their 2019 major label debut WWCD, on The Tonight Show. Holding a vinyl copy of the album (the cover is a photograph of an elderly woman called Claire – an infamously aggressive street character from Buffalo), Jimmy Fallon introduced the group as their ominous instrumental began playing.

Dr Birds, like much of the Griselda catalogue, is raw and rugged – loose enough to sound like it could topple over at any second, but propelled by the robust charisma of its rappers. It brings together dusty boom-bap production, shady coke raps, modern art references, vivid descriptions of violence and the ear-splitting, machine gun-imitating ad-libs that have become the Griselda signature.
"That was big for the city, for the community," Conway says of the Tonight Show performance. He's wearing a bright-yellow Off-White coat and sitting on a leather couch in the marble lobby of a Times Square hotel. ​"I got off the stage, and I'm getting jail calls."
Buffalo, which is 393 miles north-west of New York City, is known more for its urban decay than its rap history. It's a Rust Belt city that's been largely forgotten by the outside world. In the absence of any local rap legends to look up to, Gunn, his brother Conway and their cousin Benny created their own blueprint – one that took nearly two decades to come fully to fruition.

Gunn first tried his hand at rapping in 2004, releasing the album Flyest [email protected]@ in Charge Vol 1 alongside Conway (who first made a name for himself battle rapping his way up the Buffalo food chain in the late 1990s), Benny and Benny's older brother, Machine Gun Black, who was killed in a drive-by shooting in 2006.
"All of us was in and out of jail at that time," Gunn says. ​"A lot of drug-selling, a lot of guns, muhfuckas was having shootouts and then going right to the studio to make a song."
Before Gunn could release the project, he caught a weapons charge and went on the run, taking his kids to Alabama, where his mum and grandmother lived. He was apprehended and served nearly two years in prison. On his release, he returned to find that Southern rap – with its bouncy, club-ready production – had become the dominant sound in neighbourhoods across the country. New York City's reign as the hip-hop capital had come to an end; the popularity of the classic East Coast sound was on the wane.
"Everybody was turning up, going to the club, popping bottles," Gunn remembers. ​"Of course, when you're making money and having fun, you adapt to that and make that type of music."
While Griselda are often celebrated for breathing new life into the classic East Coast formula, the Southern rap powerhouse of Atlanta has played a major role in the group's evolution. They've all lived there on and off since they were teenagers, and Benny and Conway's early mixtapes featured beats that wouldn't have felt out of place on ATL legend Jeezy's genre-defining 2005 masterpiece Trap or Die.

Throughout this period, Gunn stayed behind the scenes, managing Conway in Atlanta, while Benny worked the underground mixtape scene in Buffalo. Things were going well until, on a 2012 trip back to Buffalo to promote his Amerikan Greed mixtape, Conway was shot multiple times after pulling into his friend's driveway after a night out. One bullet went into his shoulder and another hit him in the back of the head, leaving his face half paralysed. Unable to move his jaw for months, Conway assumed his rap dreams were over.
"If people knew how I was feeling and what I was thinking about myself… I really had thoughts of suicide," he says. ​"Like, this shit ain't gonna happen for me no more ​'cause… look at me."
Gunn knew he had to do something to lift his brother up and, after seven years away from rap, decided to put together his first official mixtape, Hitler Wears Hermes, in 2012. With a stated aim of bridging the gap between the backpacker crowd and the drug dealers, as well as the bottle-popping club lifestyle he saw in Atlanta and the clouded hopelessness of Buffalo's streets, he reached out to Daringer, a young producer he'd met at a rap night at Buffalo bar Broadway Joe's years earlier. Daringer crafted a visceral, hard-hitting sound and, with Gunn leading the way in bringing his lived street ­experiences to Daringer's raw sound. Conway and Benny followed suit.


"When I came back to do the hard lyrical music over the Daringer beats, I seen the kinda reaction I was getting from people over a six-month period," Benny says. ​"I was like, you know, what if I just rap this way for two or three years straight, I wonder where it'll take me."
With his face forever twisted by the shooting, Conway dug back into his days as a battle-tested rapper, his style audibly altered as he rapped out of the side of his lopsided mouth. ​"After I got shot, it was like, I gotta captivate people by the shit I'm saying," Conway says. ​"Not how I'm dressed or how catchy my hook is. I started writing with more of an urgency to kill shit lyrically."

Over the past seven years, Gunn, Conway and Benny have released almost 40 projects between them. They've signed a label deal with Eminem's Shady Records, had their idols become fans (in 2017, Wu-Tang Clan's Raekwon grabbed the mic to pass the torch to Griselda at an NYC show, while 50 Cent shows up on the WWCD album) and cultivated their own die-hard fanbase, from older hip-hop fans to the younger streetwear set.
Benny thinks their sound appeals to the type of hip-hop fan who ​"watched the game get pulled another way from how the radio catered to the new music, the DJs catered to the new music, the media catered to the new music and acted like the lyrics didn't matter".
We're at the point right now where my story, and the Griselda story, has become the fans' story as well," he continues. ​"Benny the Butcher don't belong to me. I don't mind it, even though I sometimes listen to things that I wrote, and I'm like, ​'People like this song but they'll never know how fuckin' real this shit is.' But that's what artists do."
The day after our interview, a besuited Griselda are elated to be at the Roc Nation brunch. There are selfies with Rihanna ("She said she been fuckin' wit @griseldarecords," Benny posts) while Gunn poses with a champagne magnum next to Jay‑Z. In his viral Rap Radar interview, Drake showered the crew with praise. ​"The whole Griselda shit is ill to me," he said, revealing he'd like to get in the studio with Benny. ​"They remind me of a different time. It's not easy to make that music and come off wavy and be interesting."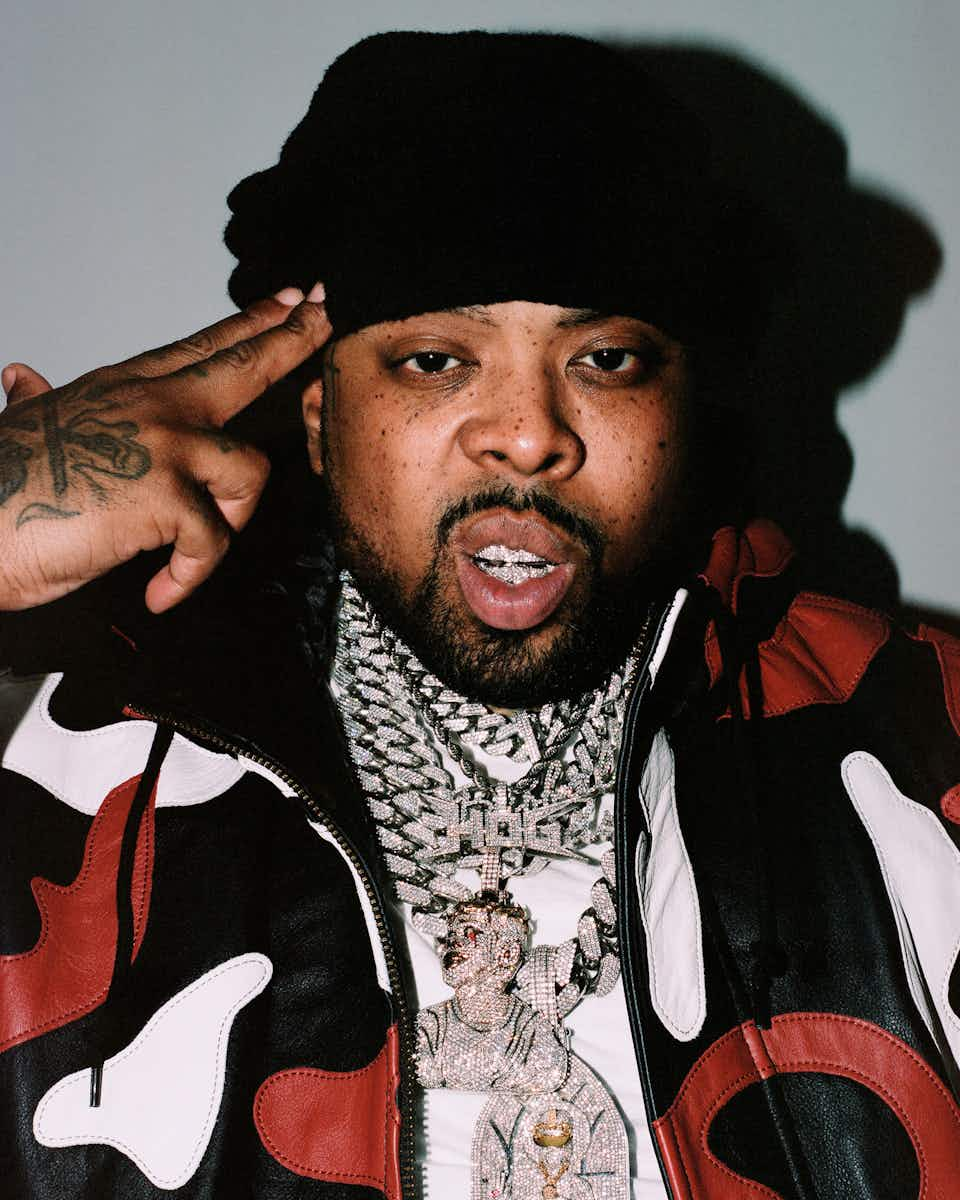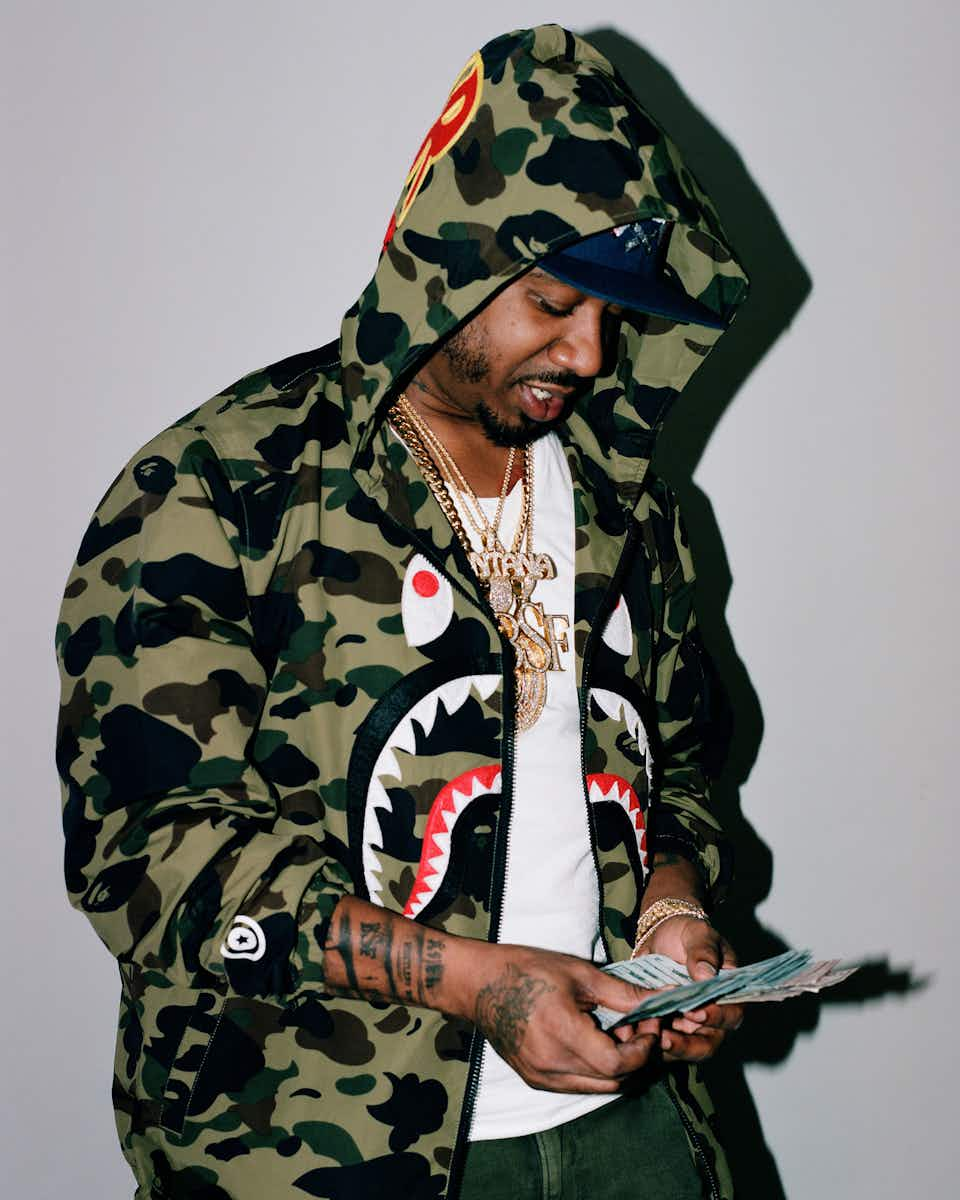 In January, Virgil Abloh invited Gunn to attend the Off-White menswear show at Paris Fashion Week. Gunn was sat on the front row alongside the likes of J Balvin and Tyga, while Washington DC-based choreographer and tap dancer Cartier Williams performed to his track Perfect Plex wearing a T‑shirt reading: ​"I SUPPORT YOUNG BLACK BUSINESSES".
Gunn boasts that he recorded a project, Pray for Paris, in only 10 hours during his visit, but also claims he could be done with rapping for the year. He'll be taking a step back to focus on other entrepreneurial endeavours, like House of Glory, the professional wrestling league he partially owns. Gunn is a lifelong fanatic of the sport and released a 21-track, wrestling-themed mixtape, Fourth Rope, to promote the venture.
But with a whole new wave of Griselda fans out there who are already hungry for more music, the burgeoning rap mogul admits he could be tempted to get back into the studio to put together the group's second album – just as long as their new-found success doesn't neutralise their grit.
"We could just fly somewhere, like, ​'Yo, we about to go to Hawaii and make an album,'" Gunn laughs. ​"It would still sound grimy as fuck. Fly out some crackheads just to be around us. Have some guns just sitting there at the computer. I don't see our shit ever getting sunnier."
Want more Griselda? Read an interview with the collective's affiliated poet Keisha Plum here.

More like this