You can't touch Willow Smith

Put your horns up, bang your head, whip your hair. The 20-year-old pop-punk hero has arrived.
According to quantum physics, you're not actually touching the iPhone, laptop or tablet you're currently using to read this sentence. The shirt on your back? The socks on your feet? You're not touching those either. Countless electrons in countless atoms are instead repelling each other, never coming into direct contact, giving the illusion of connection while maintaining a minuscule distance. Technically, your feet are always hovering just above the ground.

"Like, come on now? Are you kidding me?!" says Willow Smith in excited disbelief, after explaining this particular scientific phenomenon. She's Zooming in from LA, the day after her new pop-punk album Lately I Feel EVERYTHING was announced. Arriving on 16th July, fans have been on tenterhooks waiting for the release date ever since she dropped single t r a n s p a r e n t s o u l in April, a Travis Barker collab that ignited a social media frenzy with its Black-girl-helmed guitar angst, unofficially confirming that pop-punk is back and here to stay. But right now, she's on a roll with her other passion, physics.

"Life is a beautiful mystery," Willow says. ​"And when you look at it through the eyes of science and spirituality, nothing is ever mundane." Now 20-years old, Willow reckons she might try to fulfill her dream of studying physics at Massachusetts Institute of Technology at 25. ​"It's definitely something that I think about every day."

Let's skip the part where we pretend you don't know who Willow is. Her parents are two of the most famous people on the planet, Will Smith and Jada Pinkett Smith. She became famous by association at birth. But despite the privileges her Hollywood heritage affords, this is not a woman who likes to take the simple route. Her love of physics, for instance, wasn't born out of being spoon-fed the theory of relativity at school; it was personal reading that showed her the magic of ​"decoding the mysteries of life through calculus and wave mechanics". Meanwhile, her latest album was made in response to feelings she unearthed while taking part in a piece of elaborate performance art that accompanied 2020's The Anxiety, a rugged rock album recorded in collaboration with Tyler Cole.

Just before the pandemic, she and Cole trapped themselves in a box at LA's Museum of Contemporary Art's Geffen Contemporary in order to live through eight stages of anxiety with both an IRL and online audience via Twitch. Paranoia, rage, sadness, numbness, euphoria, strong interest, compassion and acceptance were the feelings on Willow and Tyler's agenda, each one assigned a three-hour window for exploration during the 24-hour-long performance. But in Willow's ocean of emotions, more rose to the surface than anticipated.

"Memories came back that I hadn't dealt with. Everyone has them, we just have to be aware of them. And I just was made aware of them – in a very fast way." She twists her intonation upwards, contorting her next statement to sound decidedly more jovial than it actually is. ​"The biggest thing I've learned about myself since I released The Anxiety is that I have a lot of deep-seated emotional issues that need my attention."

Lately I Feel EVERYTHING is therefore Willow plunging straight into her mind's deep sea. "[The album is] a direct response in a way of like, ​'Damn, I don't want to look at this in a negative way'," she says. Recording started just after she'd voluntarily locked herself in the box, while involuntarily locked up at home during lockdown. ​"A lot was happening and I was just," as per the album's title, ​"feeling everything that you could possibly imagine."

On t r a n s p a r e n t s o u l, ​"everything that you could possibly imagine" manifests itself as two minutes and 48 seconds of headbanging angst, as she directs cutting digs to the target of her lyrics over emotive pop-punk power chords and Barker's typically furious drums. On her latest single, Lipstick, her own emotions pull focus over grungier, more metal production, as she looks ​"at pain like my old close friend." And on the much-teased, hotly-anticipated Avril Lavigne collab Grow, Willow and the OG sk8er girl deliver the kind of optimistic, upbeat pop-punk that wouldn't seem out of place in a Bring It On montage scene.

"Travis and Avril know pop-punk more than anyone," says Willow of the album's most high-profile features. ​"To see them be so proficient in their art was just so inspiring. Travis listened to [t r a n s p a r e n t s o u l] one time and played it perfectly. Like, that's crazy!" She's in full gush mode now. ​"The fact that Avril can just do one idea and there's no questions, that's what we're going to do, that's the most fire… They're just so in tune and they know it's going to be great."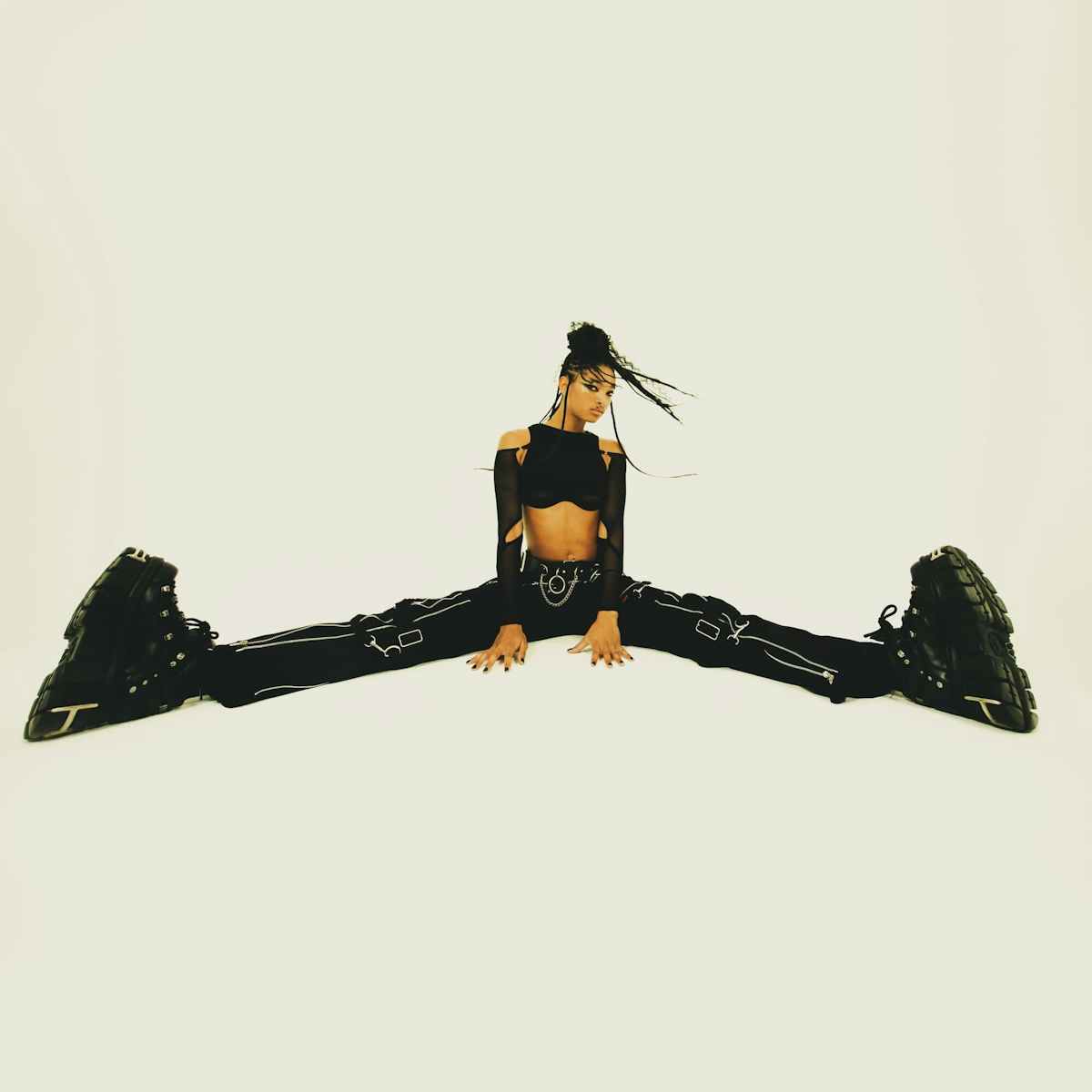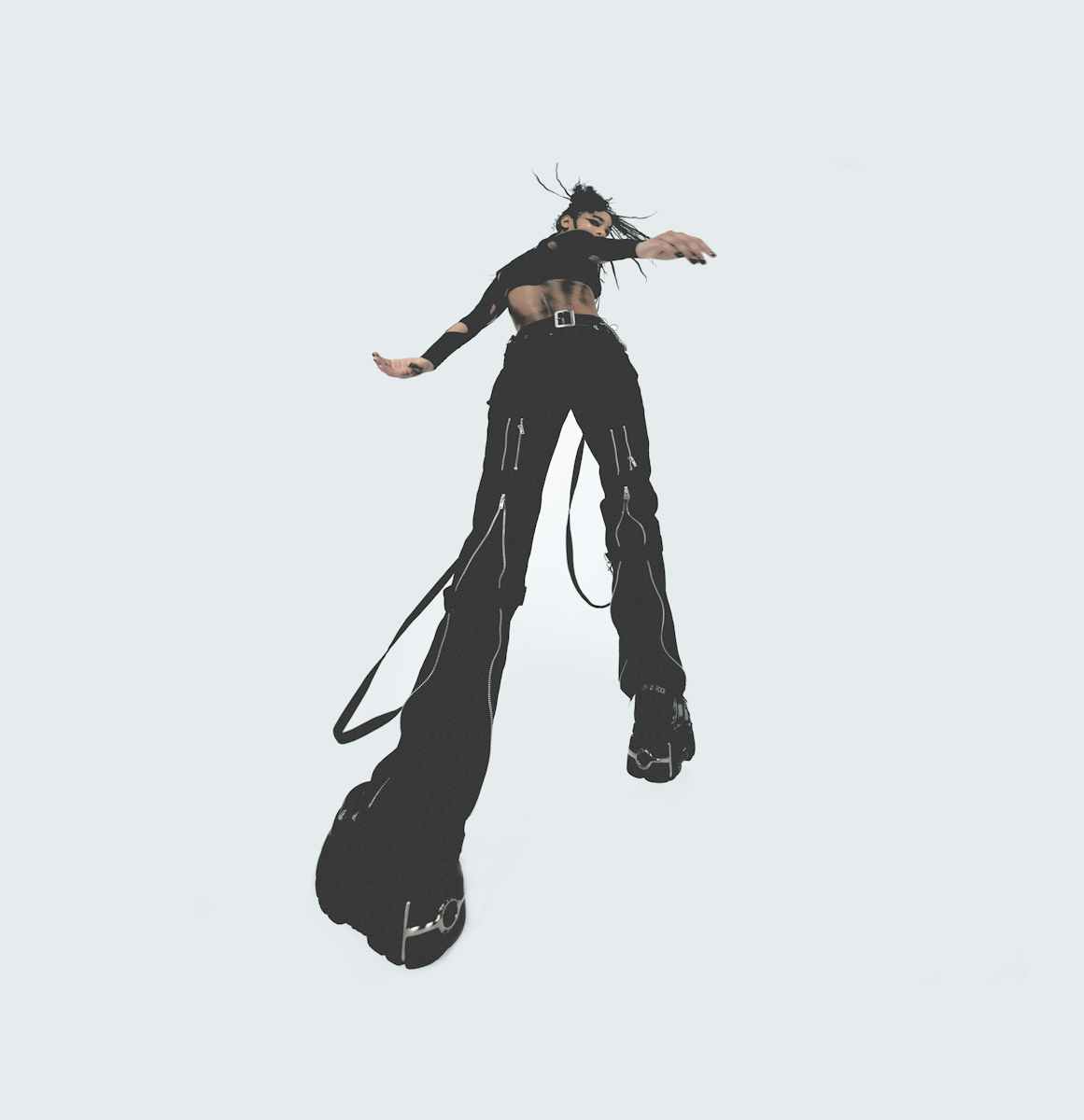 As a teen, Willow soaked in the likes of Paramore, My Chemical Romance and, of course, Avril Lavigne, soundtracking her adolescent angst with the thrashing melodrama of emo. And as a child, she could be found headbanging on the shoulders of security guards at Wicked Wisdom gigs, the 2000s metal band that her mum, Pinkett Smith, founded and fronted.

"They would take me to the back of the venue and I would just put my little horns up," says Willow, looking back wistfully. Lapping it up in clubs that wouldn't typically let a 16-year-old in, let alone a small child aged seven, these were the experiences that birthed her inner rockstar. ​"There were specific moments when I felt like she was just performing to me. It felt so beautiful and so inspiring. I knew that that's what I wanted to do with my life."

Yet while her mother's band has had an undeniable impact on Willow's musical trajectory, she's not ready to take on Wicked Wisdom's genre just yet. She dipped her toes through a touching performance with the band for a Mother's Day episode of Red Table Talk, the online talk show helmed by the Smith women. Looking as though she'd been plucked straight out of 2004 in a Mastodon raglan top and baggy jeans, Willow performed Wicked Wisdom's Bleed All Over Me in her garden, as Pinkett Smith watched on, beaming and gently headbanging with pride. But Willow's official metal era is still waiting in the wings. The stage lights will go up when she's ready to fully embrace womanhood.

"[Pop-punk and metal] are like sisters. Metal is the mature musician sister and pop-punk is, like, that little sister who was really inspired by their big sister and started playing the guitar but doesn't spend as much time on it," she says with a self-deprecating laugh. ​"I definitely felt like pop-punk spoke to my youthful soul and metal kind of spoke to the woman within me. I'm planning on doing a metal album in the future, but I need to hit that pop-punk steez first."

If Willow's punk-pop revolution is driven primarily by a genuine love for the music, coming in a close second is her determination to break stereotypes within the industry. You don't need to be an expert to notice that mainstream rock music has been historically dominated by white men. And you only need to read testimonies from Black women in the industry to understand how hard it was for anyone who looks different to not only break in, but also to persevere and thrive. Jada Pinkett-Smith received death threats while touring with Wicked Wisdom. Alexis Brown, singer of the metalcore band Straight Line Stitch, was heckled by Neo-Nazis. For a long time, rock was a space that some white men felt they owned – and they didn't like it when their dominance felt threatened.

"I think that a lot has changed and, honestly, even if it hasn't, I'm just going to continue doing the work," says Willow of current attitudes. ​"That's what I'm here for." She nonchalantly dismisses the opinions of older rock fans who have directed negativity her way, particularly comments under a video of her playing a System of a Down riff, which the band's bassist, Shavo Odadjian, reposted on Instagram. ​"I wish I could understand [them], but because I'm not in their mindset, it's kind of hard. There's a reason that me doing this must cause them pain, so I have compassion for that, but I'm not gonna change what I'm doing."

For Willow, it's about striking a balance between being defiant in the face of racism while keeping it at a distance. She's making a statement, not retaliating. ​"I try not to look too deep into it because I don't want to get attached to those negative emotions. There's no reason for me to get attached to them. But I still don't want to shy away from it."

The idea that white men ever ​"owned" rock music is inherently false regardless. As Willow notes, ​"Sister Rosetta Tharpe was shredding on the electric guitar in the ​'40s!". Little Richard, Chuck Berry and Bo Diddley pioneered the rock ​'n' roll phenomenon of the 1950s (itself deeply rooted in blues music), although they never got quite as much airplay or mainstream acclaim as Elvis Presley.
"Black people created rock music," says Willow. ​"But we have been so indoctrinated, so conditioned to believe that we only thrive in certain categories of creativity and entertainment. And that's just not OK."


In many ways, Willow presents as the archetypal Gen Z. She's socially switched on, open about her sexuality (on a recent episode of Red Table Talk, she revealed that she's polyamorous) and, to put it simply, doesn't give a shit about the status quo. All of these qualities tally up to create a neat generational stereotype, right? Not quite. In fact, she actually feels somewhat detached from the worlds of her peers.

"There's just a lot of things that don't float my boat about this generation," she says, choosing her words carefully. ​"I think that we – I'm just gonna say we, because I am part of this generation, whether I like it or not – just have a tendency to be a little narcissistic. We think that everything is about us when in reality, it's really not. And we just have a tendency to be very judgmental, even though we have a very big desire to right all the wrongs of the world. That can bear very beautiful fruits of change that are amazing. But it's a double-edged sword. Through that desire, we can condemn others and be harsh and judgmental at times, when we need to be teaching and be compassionate."

Willow often sounds wise beyond her years, whether she's delicately unpacking guests' emotions on Red Table Talk (most recently, Paris Jackson opened up about attempting to take her life on a special one-on-one episode with Willow) or thoughtfully answering questions. She doesn't want any old quote broadcast to the world; no statement is throwaway.

It's understandable when you consider that she's been famous since birth. Her roles in the 2007 Will Smith film I Am Legend and Madagascar 2 introduced Willow to the world before most kids her age have any idea about what they want to do with their lives. In 2010, just before her 10th birthday, she released her debut single Whip My Hair. A blend of R&B, hip-hop and crunk, it shot to no. 2 and no. 11 in the UK singles chart and US Billboard Hot 100, respectively. But Willow's first foray into music was short-lived. The pressure of touring with the song eventually drove her to shave her head, ensuring there was no hair left to whip.

"I'm grateful that I had the opportunity. I wouldn't take it back," she says. But it was hard work, the kind that accelerates maturity while slamming the breaks on youth's blissful ignorance. ​"When you have to work and a lot of people's incomes are on the line if you don't perform well, that's not conducive with childhood." There's little wonder she eventually skidded to a halt, the pressure of having so much responsibility at a young age leaving Willow with trust issues."I definitely felt like I was being valued more for what I could do, than who I am inside – even by people who said that they cared about me," she says. ​"That makes you feel like, ​'Damn, I'm not enough. I need to do something to earn your love, your acceptance and your attention.' That just kind of made me suspicious of everybody."

Does that suspicion still linger today? ​"I haven't resolved that feeling, but I'm aware of it," Willow says. 11 years later, she's now better equipped with the tools she needs to keep herself in check. ​"I have mantras, affirmations and practices that I do, to centre myself and understand that I see my value."

You could say that as long as Willow is in tune with herself, she's untouchable to the rest of the world. Each day, she wakes up, meditates, reads and then works on her craft, be it cello lessons or studio sessions. She's a proton of positivity, only keeping things that inspire growth in her orbit. ​"I see my value outside of my music, I see my value outside of my family, I see my value outside of my art, I see my value outside of even my body," she says defiantly. ​"If I see that, then it shouldn't matter what other people say."


More like this