How Accra's first skatepark galvanised a community
Set up by Sandy Alibo, Freedom Skatepark's initial goal was to empower Ghana's youth. These days, it has the support of Daily Paper, Vans and Virgil Abloh, with no plans of slowing down.
Five years ago, Sandy Alibo travelled to Ghana to learn more about West Africa. Growing up in France with parents from Martinique, she always wanted to spend time on the African continent to engage with her ancestors and West African culture – things that history books and the curriculum didn't teach.
"As a student in Europe, we always talk about Black people when it's about Apartheid, oppression or slavery," she says over a recent Zoom call. ​"Everything is quite sad, which is why I felt like I had to travel by myself and learn about my past."
She fell in love with Accra, and a few months later founded Surf Ghana, a non-profit organisation that aims to empower Ghana's youth through surfing and skateboarding.
"When I arrived in Accra, I met local surfers and skaters and connected with them," Alibo explains. She immediately noticed that the community was near-invisible and had little social media exposure, which meant that brands weren't aware of them – and therefore didn't offer sponsoring deals and free equipment, making it challenging for them to flourish.
At the time, Alibo worked in sports marketing for the French mobile network Orange and knew that a well-planned communication strategy was the key to Surf Ghana's success. ​"When I came here, I saw so much potential. Usually, brands in Europe and the US don't consider Africa in their brand development strategy – but because I had existing relationships with these brands and saw what they were doing in Europe, I was like, we can also do that in Africa. All we need to do is adapt." Using her expertise, she decided to start a business. Her mission statement? To make an impact, and contribute to society.

Alibo's first move as Surf Ghana's founder was to set up a dedicated Instagram account, which she used to give Ghanaian surfers and skaters a platform and create awareness within the industry. This fostered a real sense of community and gave the organisation enough reach to host events, exhibitions and pop-up shops, laying the groundwork for a non-profit that made sure to treat the people it was designed for as equals.
Intent on building something modern, accessible and sustainable, Alibo permanently moved to Accra in October 2016. Using her savings and the support of the Surf Ghana community, she worked towards founding local institution The Skate House two years later. The venue quickly became the collective's HQ, and now doubles up as a guesthouse for tourists.

In its passion-driven journey, Surf Ghana has now become an in-house agency where creative talent and skateboarding are both nurtured. ​"The idea is to really create a kind of youth leadership programme, where people can come and skate but also learn creative skills," she says. In doing so, Alibo wants to encourage young Ghanaians to be independent and become entrepreneurs. ​"Often, young people don't know about these things because they never had a coach or anyone who really helped them besides their own family," she adds.
Like many other African cities, Accra lacks free and accessible sports infrastructure, making it difficult for the community to work together. Youth unemployment is high, as is the cost of living. ​"In Ghana, young people earn around 500 Ghana Cedis per month – that's less than $80. And when you earn $80 per month, I can assure you that leisure and sports aren't on your mind," Alibo says. ​"You just want to eat and pay your bills."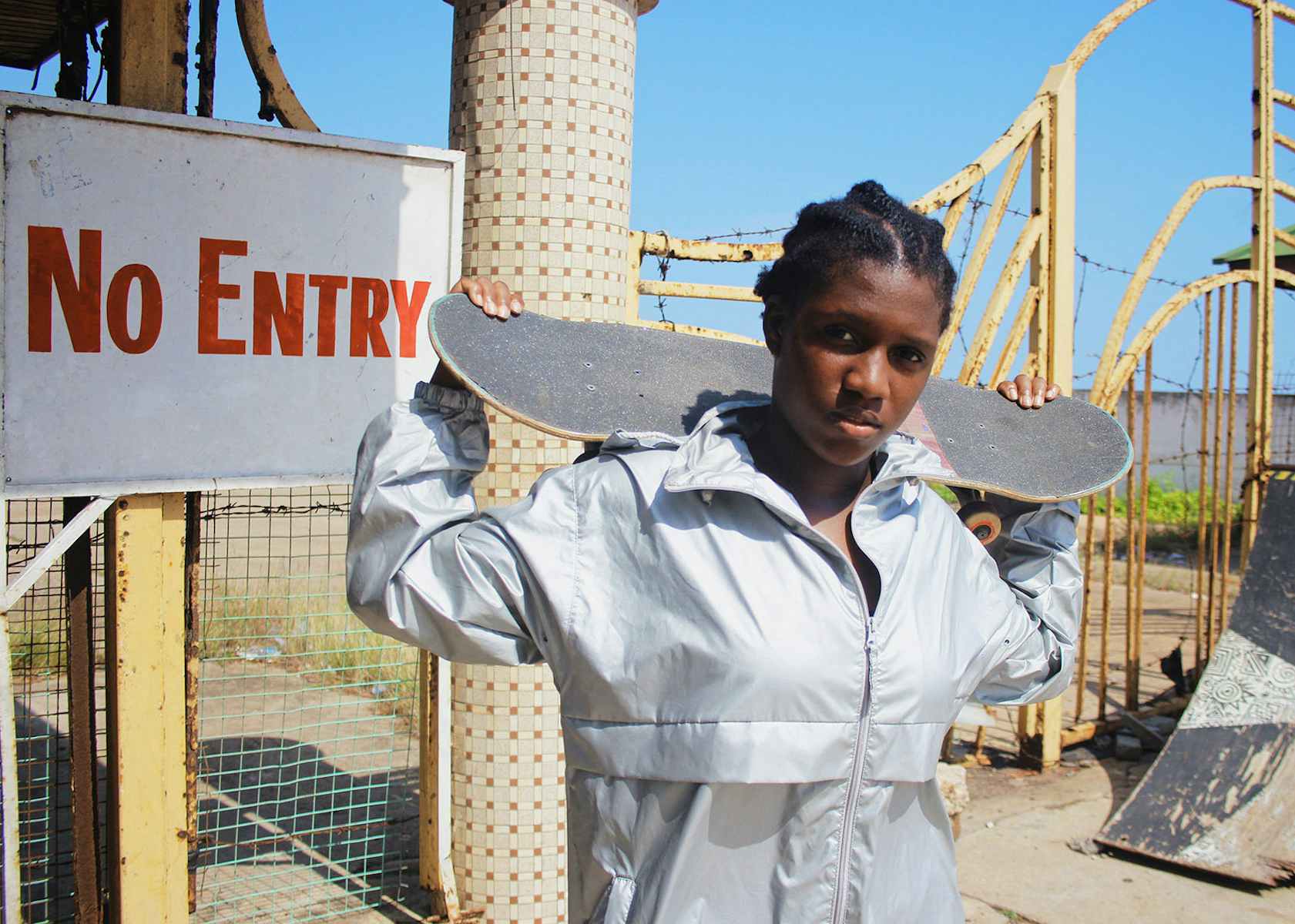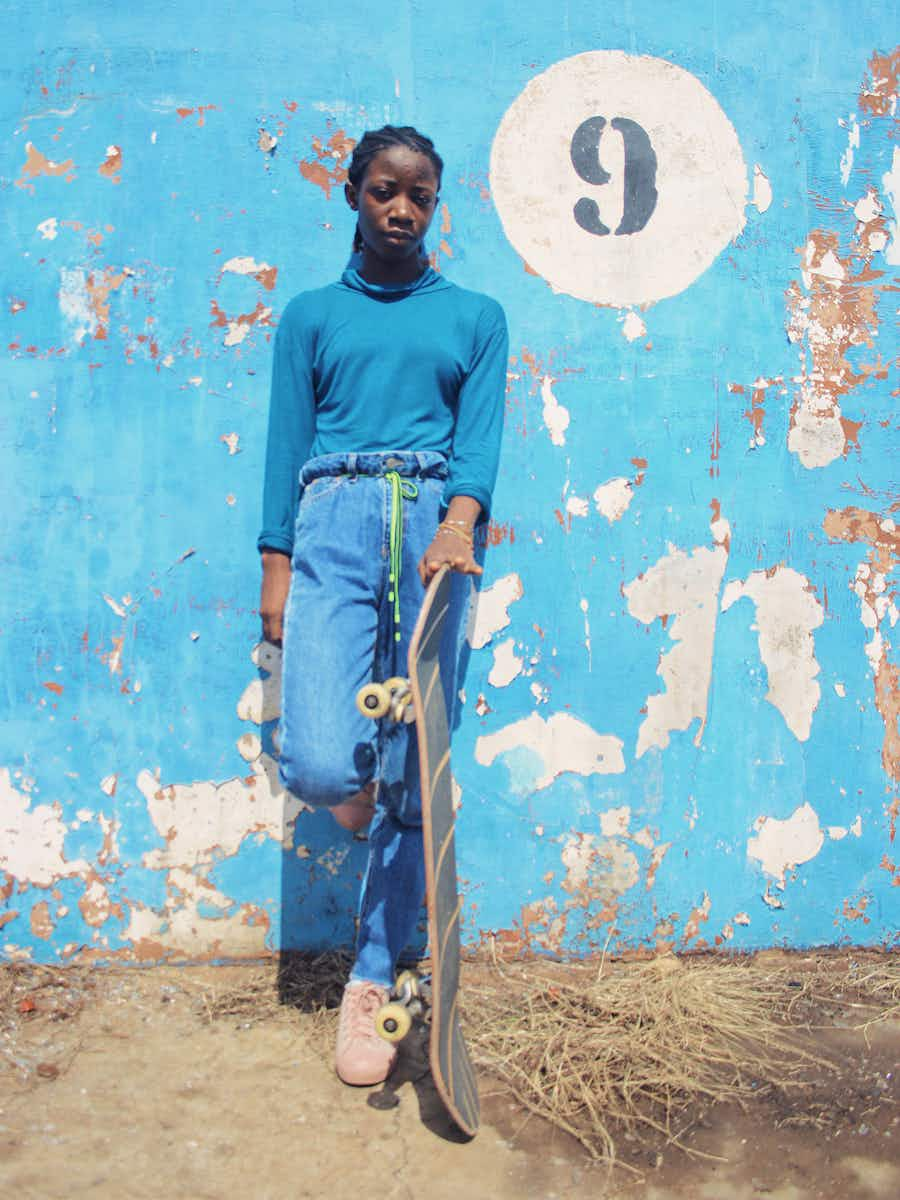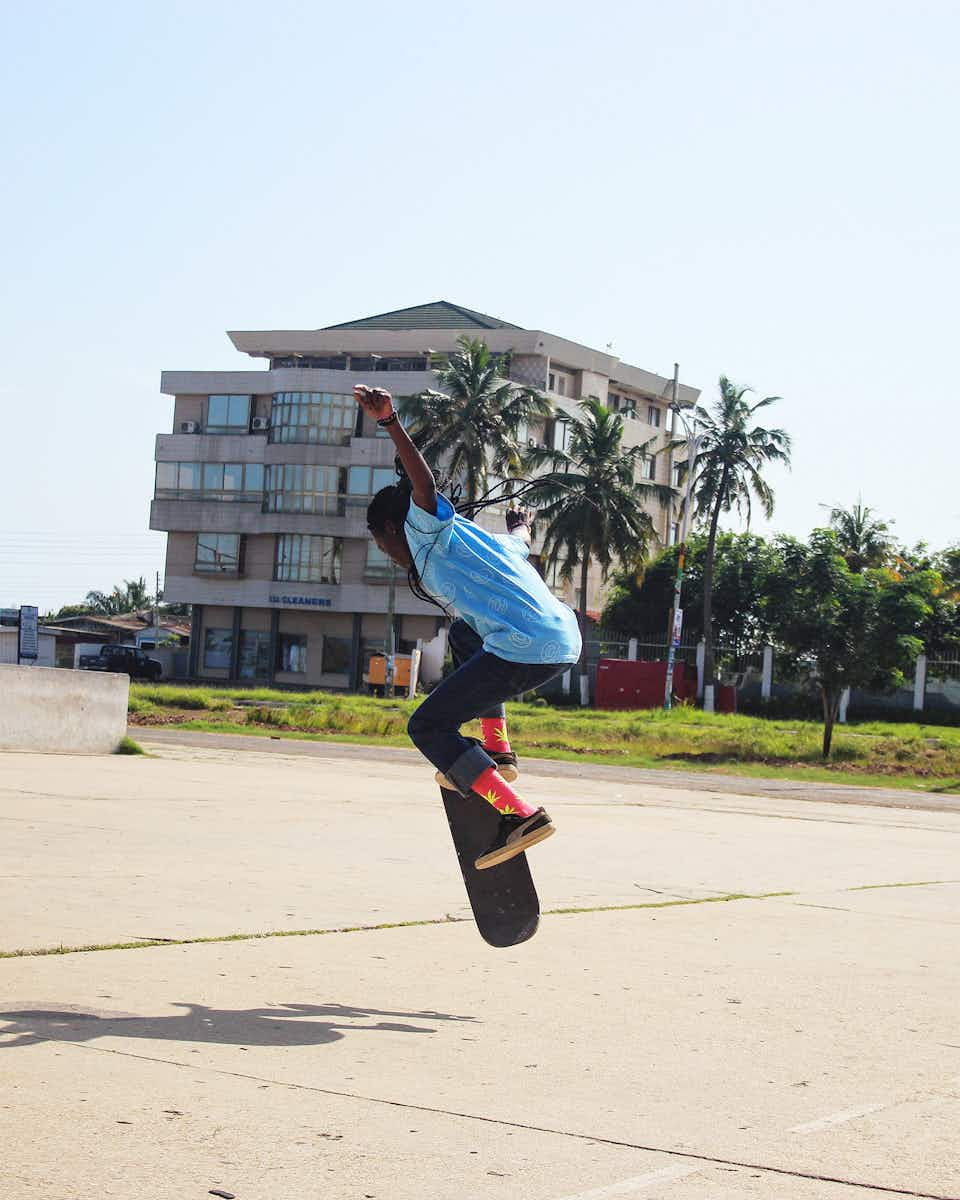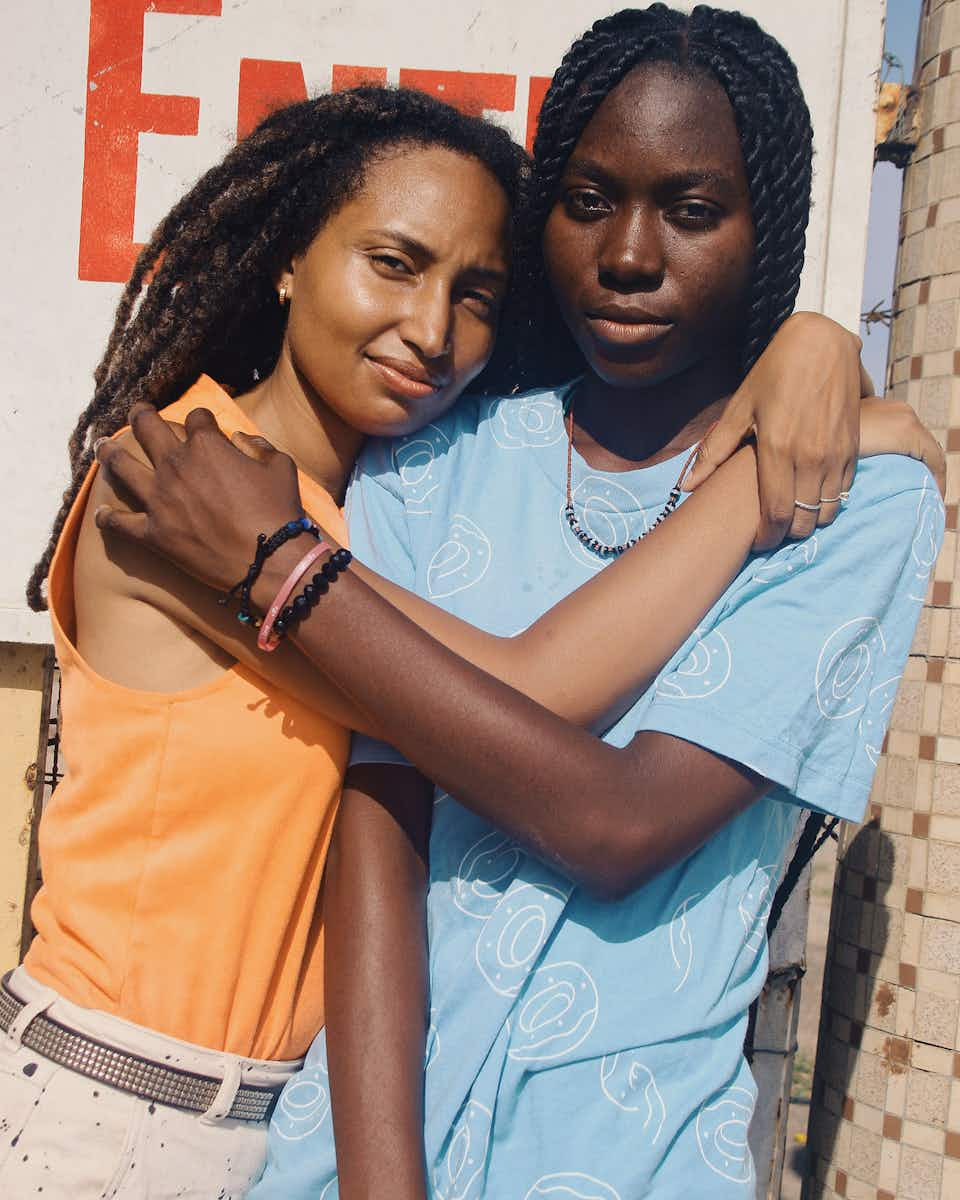 In a bid to continue supporting the youth of Ghana, the budding entrepreneur is now working on her next venture: Freedom Skatepark Accra. The ambitious community project will not only be a hotspot for socialising, but it'll also create job opportunities and offer ​"a safe space where the youth can talk about their problems and mental health issues".
The idea of building a skatepark had been in the back of Alibo's mind for a while, so when the collective had grown in size and influence, she took the opportunity to pitch a deck to Daily Paper – a much-loved streetwear brand in West Africa, whose founders are eager to support young creatives and often travel to the continent.
"For me, it really made sense because one of the co-founders is from here," she says. ​"I'm interested in building this project with Ghanaians, first and foremost. It is run by locals and supported by the diaspora." Once word spread, Vans were keen to become official partners, as was designer Virgil Abloh. After reading a Vogue feature about Surf Ghana, Abloh and Alibo started chatting on Instagram and have stayed in contact ever since.
"Once they were involved, everything took off," Alibo says. ​"It's a symbol for us, for the new generation. Knowing that we built this and seeing them coming here and respecting us is great for our self-esteem."
So far, the collective has raised 80 per cent of the budget needed to finance the project. But it doesn't end there: ​"We're doing more than just building a skatepark. It will also be a place where we can create a youth programme about art, music, culture, beach cleanups, the environment, and skateboarding. It's going to be huge."

More like this