Why do we keep going back to anonymous messaging apps?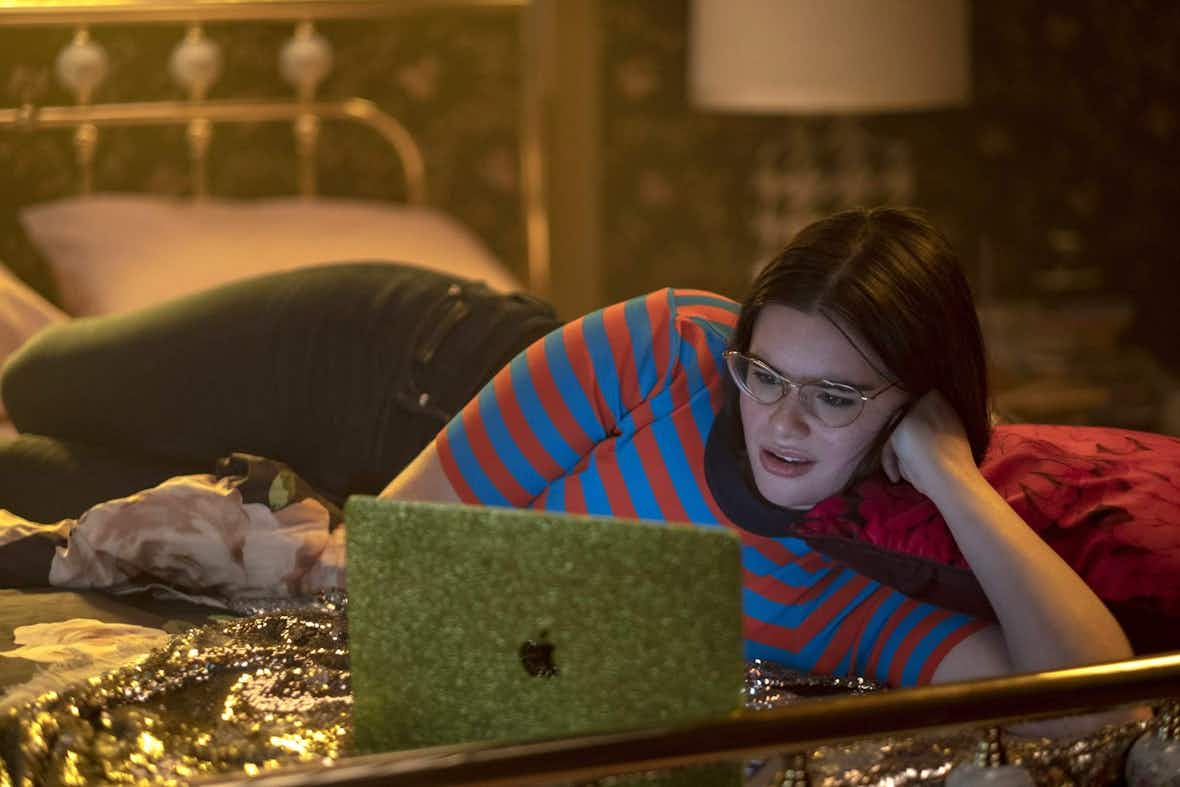 Millennials were traumatised by the likes of Formspring, Ask.fm and Yik Yak. Now Gen Z has Ngl.link, the latest anon-user app. Could this one actually go the distance?

Ngl.link is the latest social media fad du jour, and it's rapidly gaining in popularity. A Q&A app that can be connected to your Instagram profile, it allows anyone to ask you questions or make comments anonymously. Having amassed over 7 million downloads in June alone, it seems Gen Z can't get enough.
The digital confessional booth was launched in November 2021 by a small team of designers and engineers in Venice Beach, California, and according to its website, offers itself up as ​"a fresh take on anonymity", where young people can ​"share their feelings without judgement from friends and societal pressures. Ngl provides that safe space for teens."
If this all sounds a little familiar, that's because Ngl is the latest in a long slew of apps that have long hooked young internet users with the so-called safety net of anonymity. Many of us remember Formspring, a secondary school staple of the mid-2010s which had kids in a virtual chokehold, anxiously checking their inboxes for messages that would range from the saccharine to the downright cruel. It shut down in 2013 before rebranding as a relatively unknown social networking site, Spring​.me.
There was also Ask​.fm, which is still alive and kicking, despite being linked to several teen suicides, and Yik Yak, a hyper-localised anonymous messaging platform rife with ​"bullying, discriminatory speech and threats of bomb and gun violence," as reported by the New York Times. It shut down in 2017.
One thing's abundantly clear: historically, while apps like these can provide a safe space for light-hearted anonymous chat, they can also be a breeding ground for bullying and harassment. Ngl, which stands for ​"not gonna lie", sets itself apart from its predecessors by using a ​"world class" AI content moderator to filter out harmful language – though ironically, the app's titular acronym tends to preface a negative statement or comment.

Ysabel Gerrard, a lecturer in digital media and society at the University of Sheffield, has spent the last three years researching young people and their experience of using anonymous apps. To Gerrard, Ngl feels very similar to its previous counterparts, and she's wary of denoting the appeal of online anonymity as a passing trend.
"Ngl's founders have tapped into a space that exists already," she tells THE FACE. ​"Something I've found through my research is how frequently these types of apps will soar in popularity, and then something controversial will happen so they get taken down from app stores. It's a very typical rise-and-fall story. Ngl has harnessed a moment where we don't really have a dominating anonymous messaging app – though they say they're foregrounding safety, which is different in a sense. But we'll see about that!"
Yet, knowing all that we do about the risks that come with incognito messaging, what makes us so willing to put ourselves in the line of fire?
Alice Ophelia, a self-professed ​"zeitgeist addict" and one half of Gen Z and culture newsletter High Tea, points to the thrill of promised anonymity as one of the main drivers of Ngl usage, ​"especially via a format as transient as IG stories." And let's face it, there's something seductive about the notion of someone caring enough about your opinion to actively ask about it, even – or especially – behind the veil of anonymity.

Casey Lewis, an expert in youth culture and Gen Z trends who also publishes the newsletter After School, agrees. ​"I think the possibility that it could all go gloriously wrong – and it always does – is part of the fun," she says. ​"Especially among young people, it's exhilarating to think that someone might disclose a life-changing secret or confess their undying love to you. Social media is so predictable these days, and anonymous apps liven things up."
Importantly, though, anonymous apps aren't inherently bad, just as they aren't safe by design. Rather, they're a symptom of wider societal problems, like bullying, rather than the root cause – even when said apps have a duty of care to users when dodgy messages get sent. And beyond the basic titillation of it all, Gerrard suggests that the reason young people love to use these apps is simply to ask key questions they'd rather not talk to IRL friends and family about, or even Google.
"I think we forget what we felt like when we were teenagers," she says. ​"You don't know when your boobs are going to come in, how to give a hand job, who you're attracted to. These apps offer a seemingly non-judgmental space where you can ask those questions without putting your name to them. Sometimes, you just want to talk to someone."
And apps like Ngl don't necessarily rise and fall repeatedly over the years because of bullying and harassment alone. Though these elements can play a part, often, apps simply aren't fit for purpose – a team of developers might be chasing a viral moment, but millions of people downloading something overnight when it's still in its infancy can be a recipe for disaster.
"Sometimes these things fail because popularity comes by surprise," Gerrard continues. ​"Then if you impose big restrictions early on, it stifles that growth."
So can Ngl and its equivalents ever get it right and achieve any kind of longevity? Or are they doomed to fail from the get-go, both through lack of forward planning and creating potentially harmful situations?
Gerrard reckons this line of questioning applies to social media at large, rather than anonymous apps alone. ​"There's no such thing as a purely safe online space," she says, ​"and that's an ideal we need to stop working towards. What aspect of society is risk-free? None. You can do things to make spaces and experiences safer, but it won't cure them."
For now, whether Ngl.link can go the distance is anyone's guess, but we can surely learn a lesson or two from the barrage of apps and websites that came before it. Until then, whether or not Ngl gets relegated to the annals of the internet, the quest continues for that social media sweet spot.

Ngl.link didn't respond to a request for comment


More like this