My Media Diet: High Tea spills the internet's secrets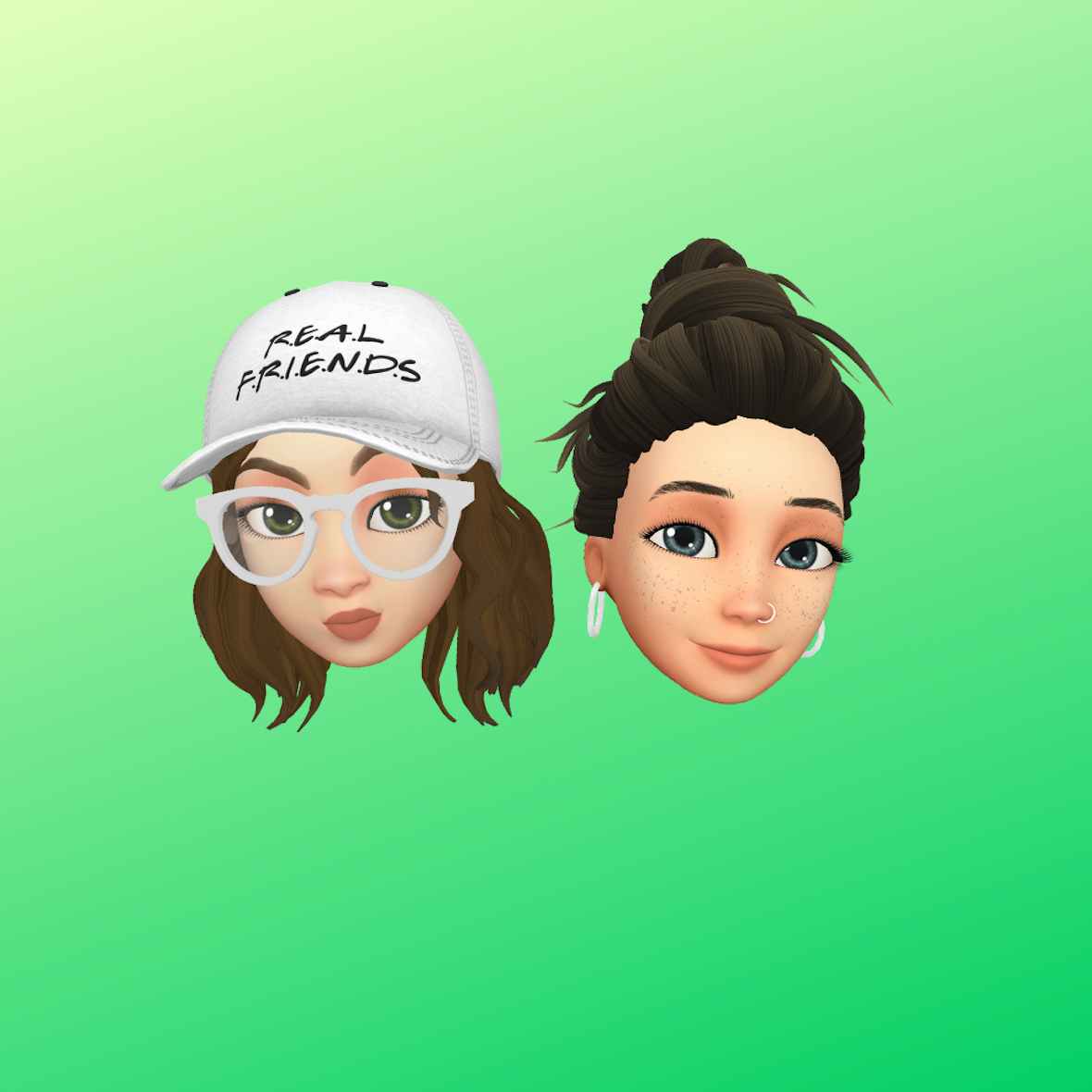 Best friends Faye Maidment and Alice Ophelia's popular Substack newsletter deciphers all the Gen-Z internet trends you could ever hope to wrap your head around. What do their online habits say about them?

Best friends Alice Ophelia and Faye Maidment, searing digi-culture commentators and self-taught TikTok connoisseurs, are the dynamic duo behind piping hot newsletter High Tea. On a regular basis, the 27-year-olds deliver astute deep dives into Gen‑Z's favourite social media trends, always scratching beneath the surface to shed light on what they could mean for the URL world at large.
Living and breathing TikTok is one thing (who hasn't seen three hours slip away in the blink of an eye as a result of its addictive, never-ending 30 second clips?) but Maidment, an investment associate and Ophelia, a writer and social researcher, use their time on the app more wisely than the rest of us do. Instead, they absorb trends and stories like internet-hungry sponges, before sharing their thoughts with equally ravenous subscribers.
From comprehensive analyses of Bella Poarch​'s rapid ascent to superstardom via TikTok's musician-making machine, to Olivia Rodrigo​'s drivers license and a breakdown of Trisha Paytas' infamous appearance on the YouTube show Frenemies, nothing is ever too lowbrow for High Tea. Quite the opposite, in fact: this is stuff worth writing about. It reveals much about what the future holds for social media and, well, us.
"Our newsletter has been in the works unofficially for the past decade," say the self-professed zeitgeist addicts, ​"and we've been collaborating pretty much since the first day we met. After keeping the tea spilling to ourselves for far too long, we finally decided to bite the bullet and take our musings public via Substack."
It's High Tea's second birthday next month – Maidment and Ophelia will be accepting deliveries of Colin the Caterpillar cakes to celebrate. In the meantime, we asked the pair to take a break from thinking about what other people consume online and tell us what their media habits are instead.

The last article I found myself thinking about was…
ALICE: Dolly Alderton's Diary of a Teenage Adult for The Cut. Dolly's take on pandemic dating, like all of her writing, is mesmerising. This was my favourite part: ​"And as you wobble into the New World, you will realise you are eternally changed in ways you could never have anticipated."
FAYE: Joost van Dreunen's The Creator Economy Comes for Gaming for Future. Despite already being a strong believer of in-game asset creation, Joost provides incredible curation of all the juiciest stats surrounding the economics of it all.

The last new artist I discovered on Spotify was…
ALICE: I find all my new music on TikTok now. I'm completely obsessed with PinkPantheress. She's got this intoxicating mix of Y2K nostalgia mixed with DIY garage samples and an ethereal presence in all of her lyricism. She's truly an artist for the (TikTok) times.
FAYE: I don't typically discover on Spotify, it's normally via Alice's Bucks Fizz newsletter. But recently, I've been listening to some synthetic pop from virtual artists, like K/​DA and Kai.

The last picture I liked on Instagram was…
ALICE: I logged out of my personal Instagram two years ago and never looked back, but I do have a secret one to keep up with Emma Chamberlain​'s ​'fits and Victoria Paris memes. The last post I liked was a teaser of Willow Kayne's I Don't Wanna Know music video – she's another artist I found on TikTok. It's a bop.
FAYE: I don't use Instagram, except to peep at Emma Chamberlain and Nadia Lee Cohen.
The last TikTok I sent to a friend was…
ALICE: Yet another artist I found on TikTok called SKYLAR performing her own verse over You're Never Fully Dressed Without A Smile from Annie. She's giving serious Gen‑Z Lily Allen vibes. I sent it to Faye, of course.
FAYE: The viral exposé of Olivia Neil running Ryanair's TikTok. I mean… the scandal! Bottom line, whoever is running that account needs a pay rise. Truth is, Ryanair (and its TikTok) just gets me… and my 20 quid for a one way ticket to Girona.

The last series I binged (or watched a lot of) was…
ALICE: I know I'm late to this and I'll never forgive myself for ignoring recommendations to watch it earlier, but it has to be Michaela Coel​'s I May Destroy You. I stayed up until 4am to finish the series and felt lowkey changed as a person after watching it. It makes for transformational viewing.
FAYE: This is England with our bae Vicky McClure. After spending the past four and a half years in North America, I was thrown straight back into nostalgic British culture with this classic series, which showcases our barmy rave culture from the ​'90s. Expect lots of C U Next Tuesdays, troubled yet extremely likeable characters and raw, hard-hitting storylines that will have you shouting and screaming at the telly. And reaching for another brew.

The last book I stayed awake reading was…
ALICE: How To Murder Your Life by Cat Marnell. I'm probably on my fifth re-read of it by now, but I simply can't get enough. It's a can't‑put-down tailspin of life in noughties New York City, as Marnell juggles addiction, chaos and Condé Nast. Now I'm subscribed to Cat's BEAUTYSHAMBLES Patreon to get my fix.
FAYE: Alice introduced me to Cat Marnell back in 2019 and I've been hooked ever since. Now that I'm back on this side of the pond [the UK] and ready for my own solo adventure, I revisited Cat's audiobook Self-Tanner for the Soul. Cat takes us on a whirlwind of ​"wizard walks", while navigating a summer-long escape and following Pete Doherty around Europe. I'm obsessed. It's one of those books you can't help but feel inspired by. And we could all do with a little magic in our lives right now.
The last new word I learned was…
ALICE: ​"Quotidian". Look, we all know Le Pain Quotidien, but I didn't realise it meant ​"daily". I blame myself for not paying attention in GCSE French.
FAYE: ​"Sisyphean". This one makes me laugh to think about. Alice and I can get, as we say, a little ​"depresso" and, one day, she threw this one into our Signal conversations. Now I use it all the time.
The last meme that made me laugh aloud was…
ALICE: It has to be roadman Chloe from Love Island. It's a violation that she didn't win. Very muggy!
FAYE: Caroline Calloway​'s younger self chatting to her older self meme. We're all aware of that damning viral exposé by her ex-bestie Natalie and the ensuing book deal that went horribly wrong (OnlyFans to the rescue). Since then, Caroline has worked her damndest to control the narrative surrounding her brand. She's a star and this TikTok is no exception.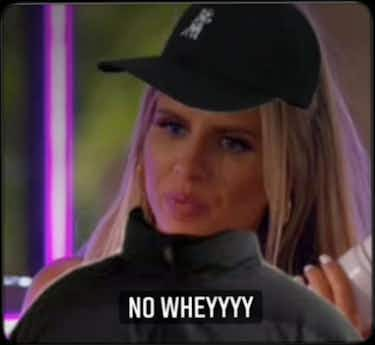 More like this