Fck Govt, Fck Boris

Here's what people had to say about our new Prime Minister at yesterday's anti-Boris Johnson march.

Yesterday, Boris Johnson became prime minister of the UK. Today, the country has had its hottest July day on record, with temperatures reaching 38.1C in Cambridge.

Which all begs the question: have we literally entered hell?

Of course, the heatwave didn't stop yesterday's anti-Boris Johnson demonstration organised by @fckgovtfckboris.
The organisers wrote:
"Boris will be sworn in as PM on 24th July. We will be ready to greet him. We will be ready to reject him. And we will be ready to reject every single one of his cronies and everything they stand for.

At the time he gives his first speech as PM, we will hold a street festival celebrating the power of our communities. There will be music and art. There will be noise."

And noise there was. The protest, which began at 5.30pm in Russell Square, saw protestors march through London towards Downing Street chanting ​"Fuck Boris", handing out zines, and throwing out free anti-BJ T‑shirts.

Here's what they had to say.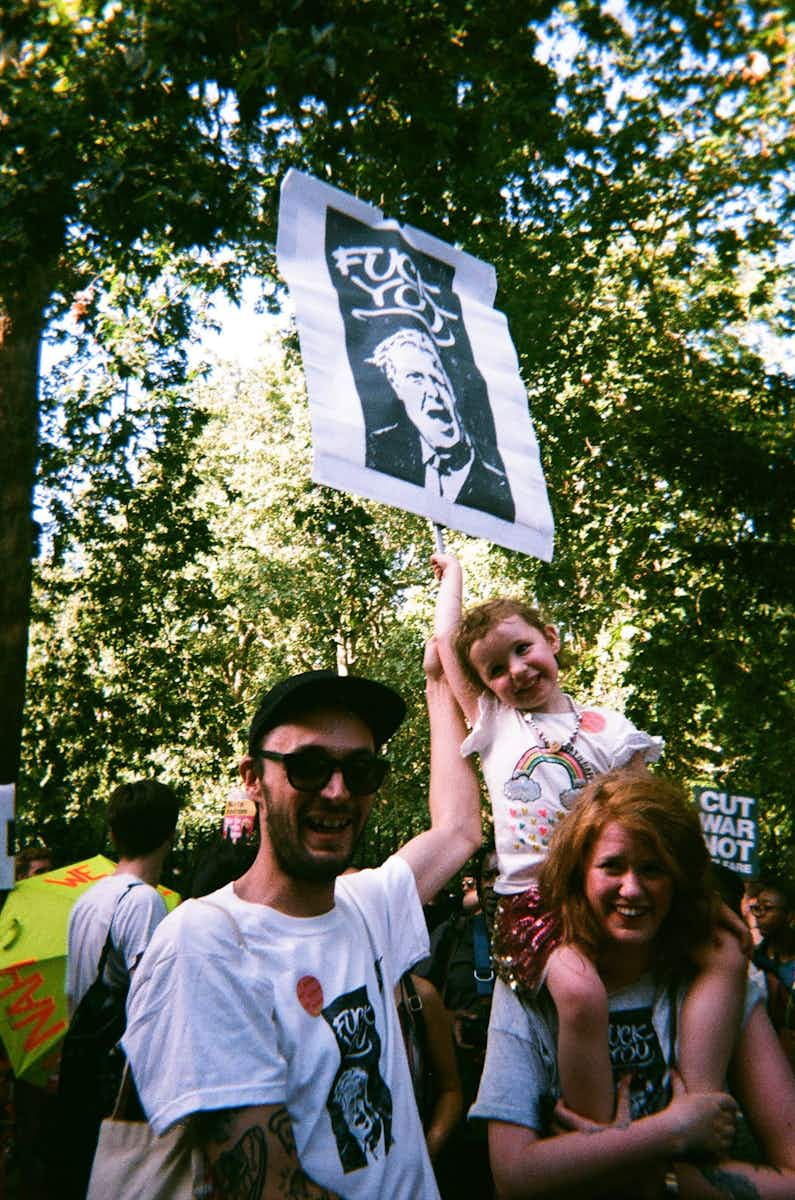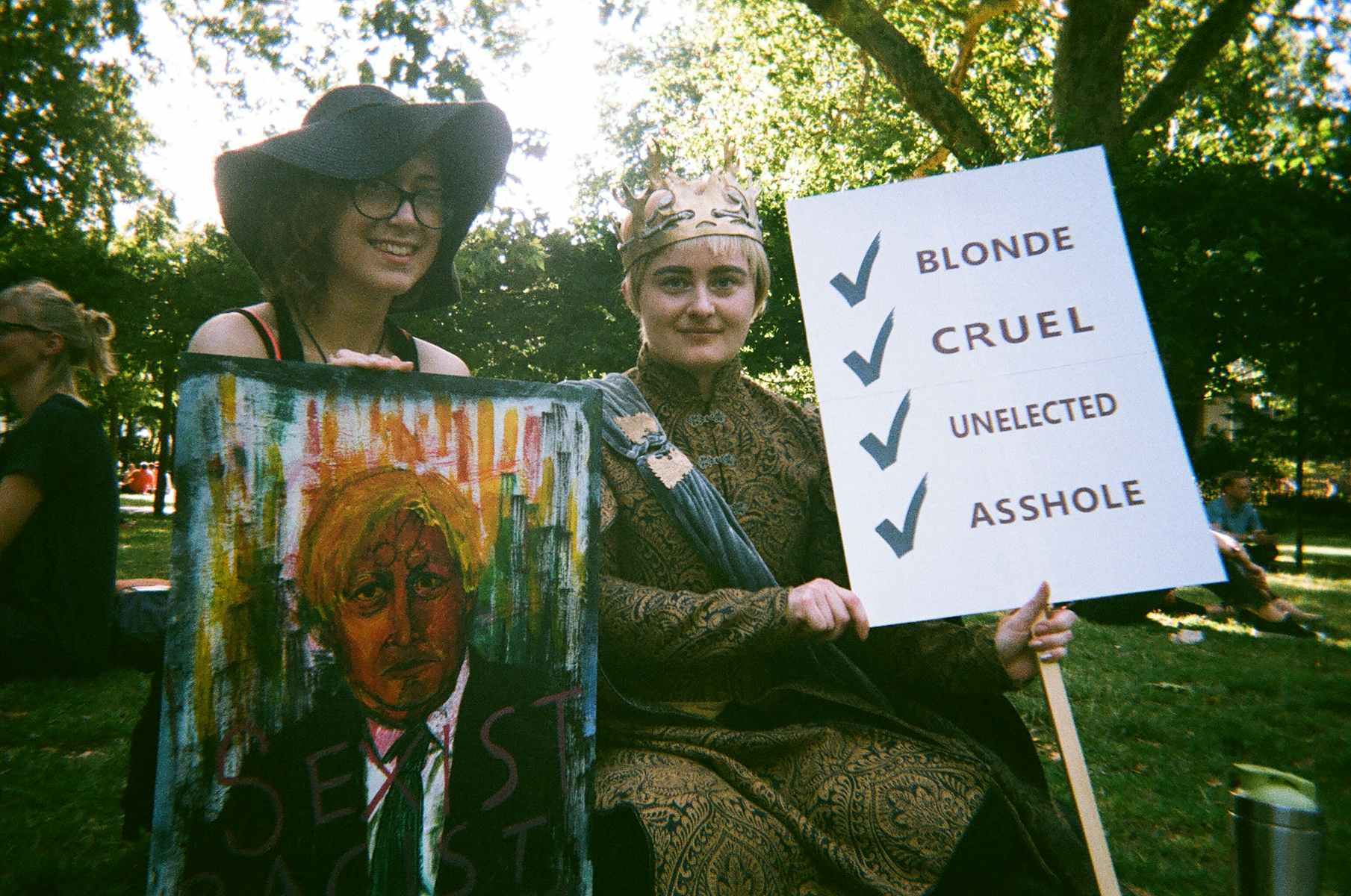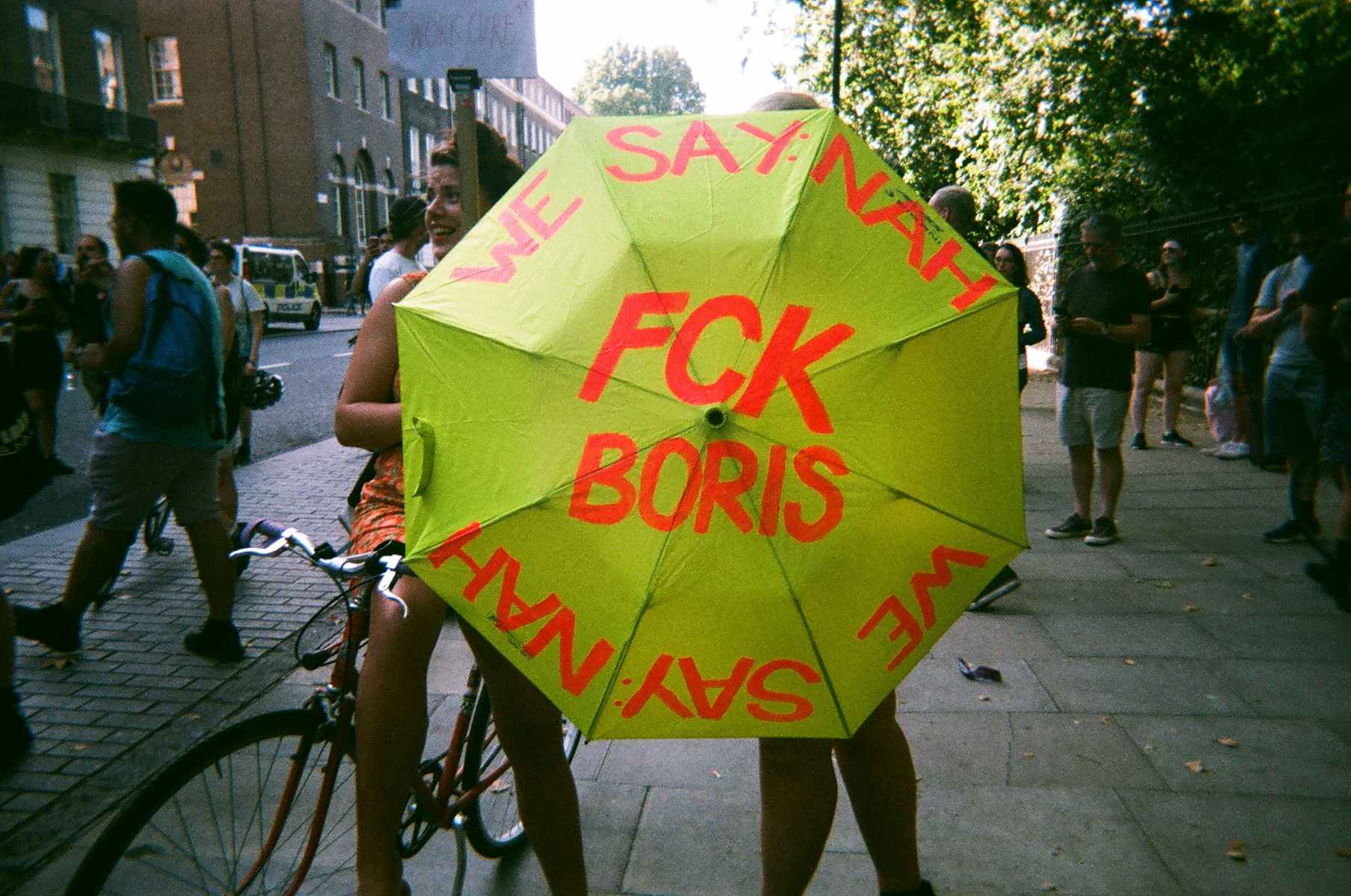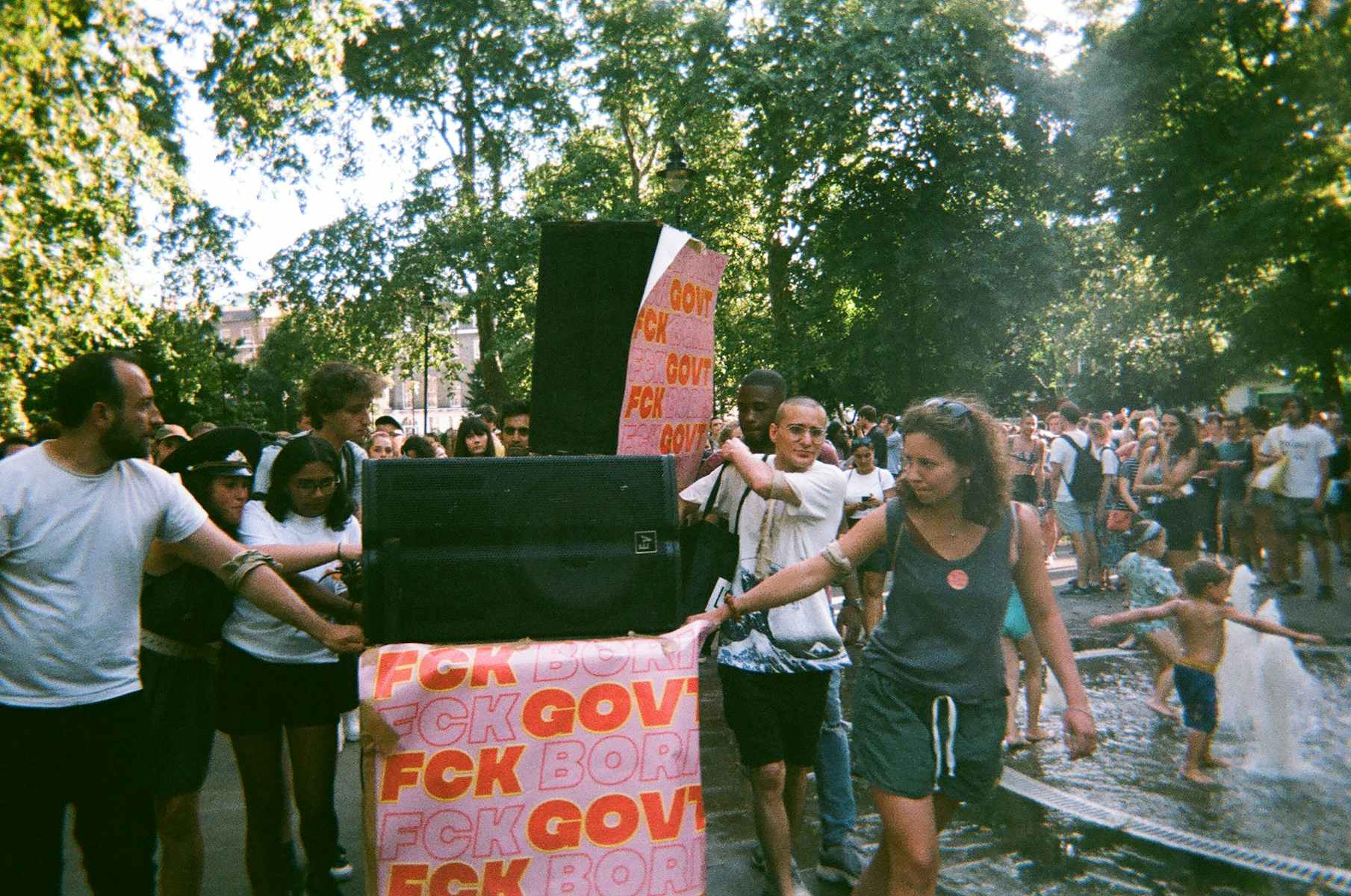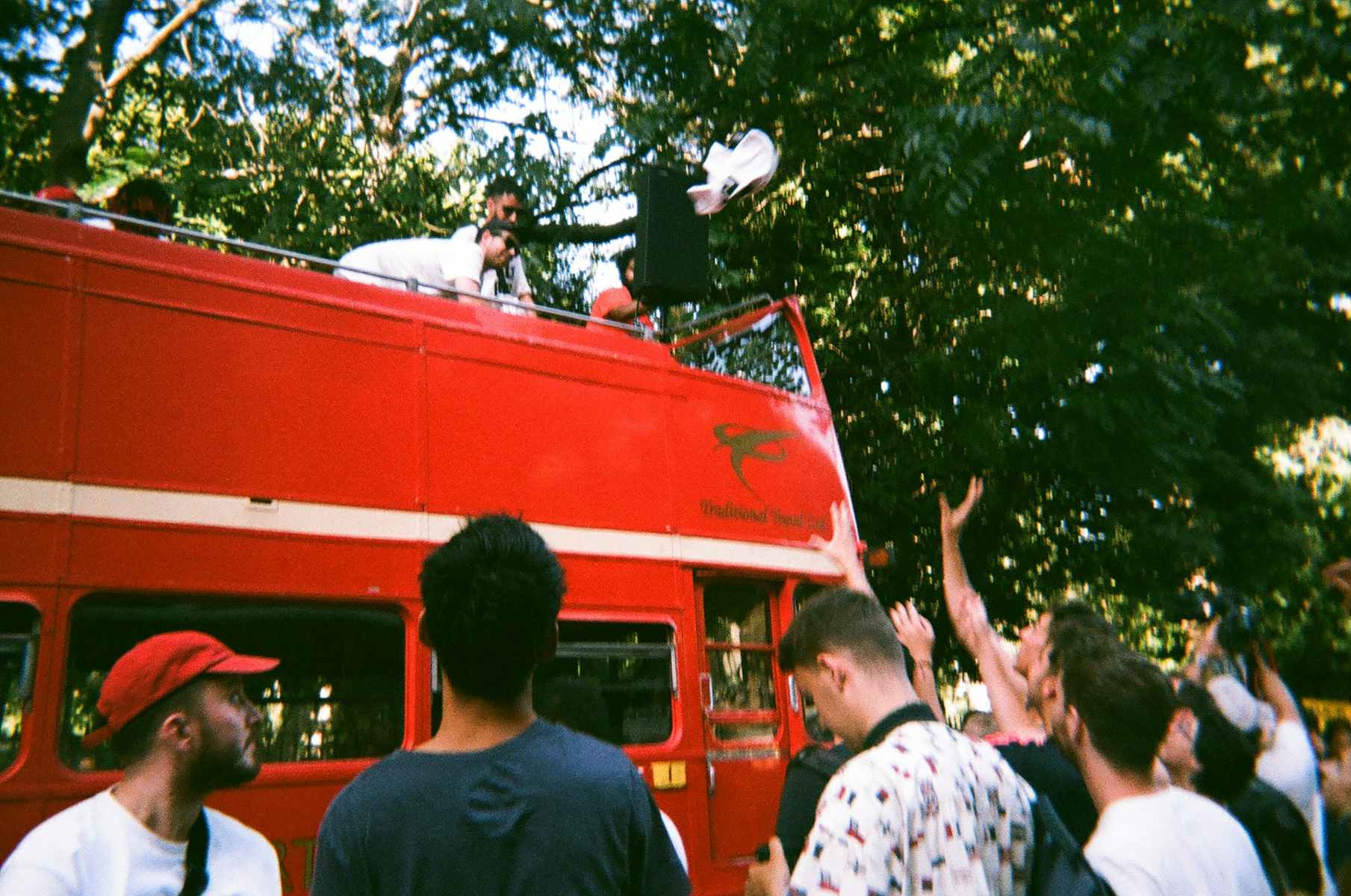 Listen now:

Harry, 19, Essex

Listen now:

Orlando, 60, North London

Listen now:

Meron, 29, London. Dara, 25 Belfast

Listen now:

Agatha, 22, Denmark

More like this