From raves to churches, accents to gestures, E8 to SE22, no Londoner's story is the same. In our first series, Audio Stories: London, we asked individuals from all walks of life to share an account of their city.

Arlo Parks' take on being a teen in London is authentic – not the glossy, sanitised version we see on postcards. For the alternative musician and poet, her experiences aren't built on daisy chains and splashing about in a blue lake, it's more ​"kicking pink blossoms" and watching her ​"ex fall into a pond blind drunk" kind of realness. That's what makes a Londoner, right? Toughness, resilience and realness. At just 18, Parks' forthright experiences would fool you into thinking she's a seen-it-all South London veteran, but it's the vulnerability of her youth which makes her take on London so poignant and bittersweet.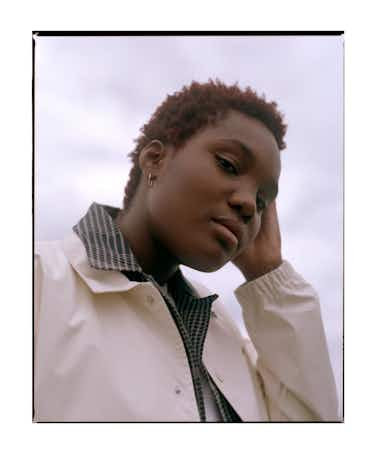 Audio transcription:
My name is Arlo Parks. I'm 18 years old and I'm an alternative singer songwriter and a poet from London.
Spending summer splitting our bellies with laughter over cheap fruit wine and Poundland biscuits. With King Krule growling over the trees. When I was 16, I'd take the Overground to Queens Road Peckham to see my boyfriend and there would always be bashment or dub glitching down the train with kids in Dr Martens and metallic mini skirts cackling, slathering on foundation, necking Cherry B like tap water. I wrote my first poem in Bishops Park, the end of my pencil bitten, pocket stuffed with 45p Tesco sweets, whining about some pretty skater boy next to a brown river that bubbled as it rolled up towards Hammersmith.
When I think of London I think of the park policeman telling me and my mates that we're guests to this country. I think of being drenched in sweat after a messy night, with kebab grease round my lips. Eyes led heavy, tears shed and tobacco lost. I think of my friend's mom being robbed at knifepoint five minutes from home. Violence, violets, vapes, too many bridges and my brother plays basketball in the sun with his laces undone. And yesterday a stranger told me I reminded her of her daughter and offered me a rollie from a little gold tin with a dragon on it. Ravenscourt Park is where I moped about, kicking pink blossoms and losing frisbees and barely revising physics. Two years later I brought the person I liked to sit in my favourite spot on this fallen tree. But I never mustered up the strength to kiss them.
Instead we argued about where in London MF Doom was born and where in London William Blake died. Burning to the afternoon until the February chill drove us back to the station where we ended up kissing. Leaning in across the barrier while the TFL maintenance man whooped and brandished his broomstick. Shepherd's Bush Empire is where I saw a Loyle Carner make a roomful of people howl and dance so hard they stepped on each other's feet. I had tears in my eyes when I walked out of there. London has taught me about passion and it's taught me about the under-appreciated nature of most artists, from the man who plays the sax, slumped barefoot against the wall of the underpass, to the guy in the year above me at school who spends hours crafting a single sentence, his freestyle slip over the beat like liquid gold. Oh London, you made me see things so grim so glorious so unapologetically alive.
I've seen men mash fists into each other's heads outside Spoons. I've seen a little boy hold out a crushed handful of daffodils to the lady who sells strawberries and sweet potatoes on Northend Road. I've watched girls make out with tears streaming down their painted faces by Trafalgar Square at Pride. I've watched my ex fall into a pond blind drunk then scream her throat raw at the ghost who pushed her. I've traipsed through galleries on awkward dates and put my face against museum glass. London, my city of lights. This is where I grew up. This is where I learned to toughen up. This is where I grew up. This is where I learned love.

More like this