Extinction Rebellion: can they still make us care?
The environmental protest group reboots this week with a new round of actions. But in a time of Covid-19, looming recession, mass unemployment, deteriorating mental health and racial trauma, is it enough to recapture our attention?
You might remember a meme which was circulating earlier this year. In it, a swimmer paddles for his life from an encroaching shark labelled Covid, which in turn was pursued by a shark representing the upcoming economic crisis. Underneath is simply a massive set of jaws, the Megalodon.
This is ​"climate change".
It's a powerful image, and one which Extinction Rebellion wants us to take on board. Climate change will swallow us whole, even if we survive all the other challenges we face along the way. But the problem is, with those challenges hot on our heels – a global pandemic, an economic crisis, pervading social injustice – how can they make us focus on the Megalodon in the background? How do they make us care?
This week, as the schools go back and Parliament resumes sitting, XR takes to the streets once again in a renewed wave of action, with peaceful protests taking place in London, Manchester and Cardiff in a bid to refocus attention on the climate emergency. This time round, there's more banner-dropping and peaceful marches on the Palace of Westminster, minus the infamous pink boat.
But with less headline-grabbing stunts, will it be enough to capture our attention?
After all, XR's previous disruptive actions have been divisive. In London in particular, they frequently disrupted the lives of everyday people rather than the government they want to challenge. People were talking about XR, sure, but their efforts lost them a fair amount of sympathy and support. Frankly, some people were pissed off.
I put this to 20-year-old XR spokesperson Daze Aghaji, who says she can relate. ​"I was taking a bus back into the UK when XR undertook an action at Dover, and I'm not going to lie, I was pissed!" she laughs. ​"But having my day disrupted is far less inconvenient than flooding hitting my home or fires engulfing my village."
It's a threat her family understands – in Nigeria, Daze's aunt's house was lost through flooding in December.
Of course, here in the UK, in 2020 floods and fire are far lower down the threat list in terms of the nightmare-ish possibilities we're facing. Even as lockdown eases, Covid still feels more pressing – especially if you're part of Britain's BAME community: according to the Office of National Statistics, Black people are four times more likely to die than white people from Covid-19.
But this pandemic is just another symptom of the climate crisis, argues XR. Tackle the climate emergency and you'll help prevent another worldwide health crisis repeating itself. Two birds, one stone.
"Climate-related diseases are becoming much more prevalent," asserts XR spokesperson Todd Smith, 31. He's a former pilot for Thomas Cook who gave up flying passenger jets for environmental reasons. ​"As the world gets hotter and wetter, diseases spread more quickly. In fact, up to 400,000 people die every year due to climate-related diseases – [and] 360,000 of those are infants under one," he says, citing a report from Spanish-based humanitarian group DARA. ​"So I certainly think climate change and the pandemic are linked."
For others, Covid's insidiousness comes from the recession it will trigger – one which will result in widespread unemployment and even more people being plunged below the poverty line both abroad and here in the UK. But the UK's Covid-19 Relief Fund is something XR believes we should be concerned about.
"According to the Office of National Statistics, as of February, Britain's national debt stood at £1.79 trillion," says Chidi Obihara, a banking, markets and economy analyst who advises Extinction Rebellion. ​"As of July, it was £2 trillion – meaning roughly £210 billion was spent in four months.
"But the lack of transparency as to how this money has been spent is truly frightening. We should be livid about this. The government is bailing out many polluting companies with money that our taxes will have to pay off in the future."
He's right. It's hard not to care when you're landed with such a huge bill that's not itemised. Support XR and you'll support its demand for our government to tell the truth. That's one of the movement's three overall demands on those in power, alongside ​"making decisions through citizen assemblies" and ​"acting with urgency".
This urgency is a key point for XR.
"The painful reality is we can no longer look away or deny the climate crisis is far off. It's here, right at our front door," reads the statement they released before their press conference last week.
But while it's true that the effects of global warming are already being felt – it's been estimated that the Australian bush fires in January were 30 per cent more likely to have happened because of hot, dry weather from climate change – just how immediate is the threat?
Because right now, it feels like there are plenty more proverbial sharks snapping at our heels, and it's causing us serious anxiety. Around 500,000 here in the UK have experienced mental ill health since the pandemic. Daze laments being branded as ​"alarmist" for her warnings in previous speeches. But is it any wonder people don't want to hear more bad news right now?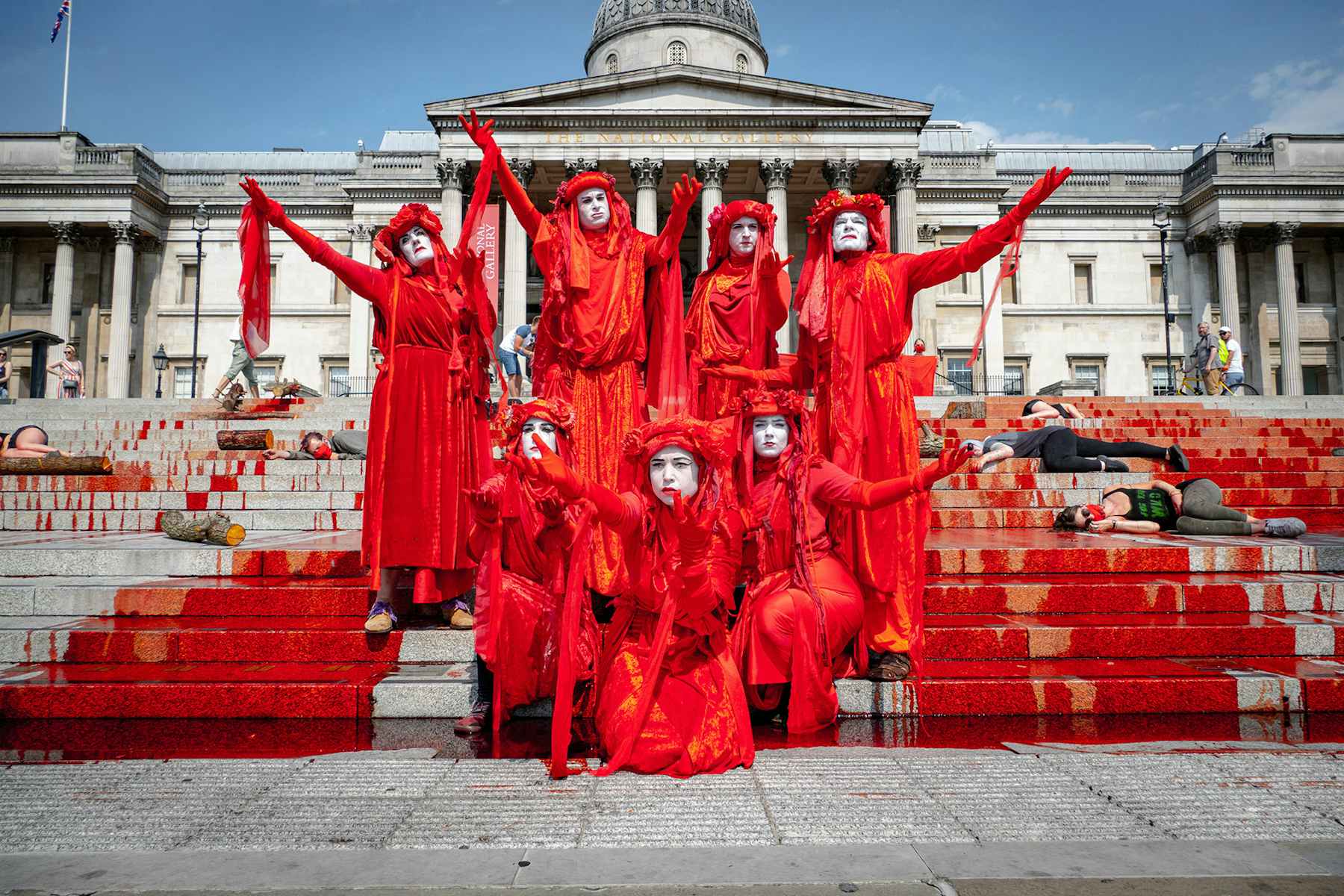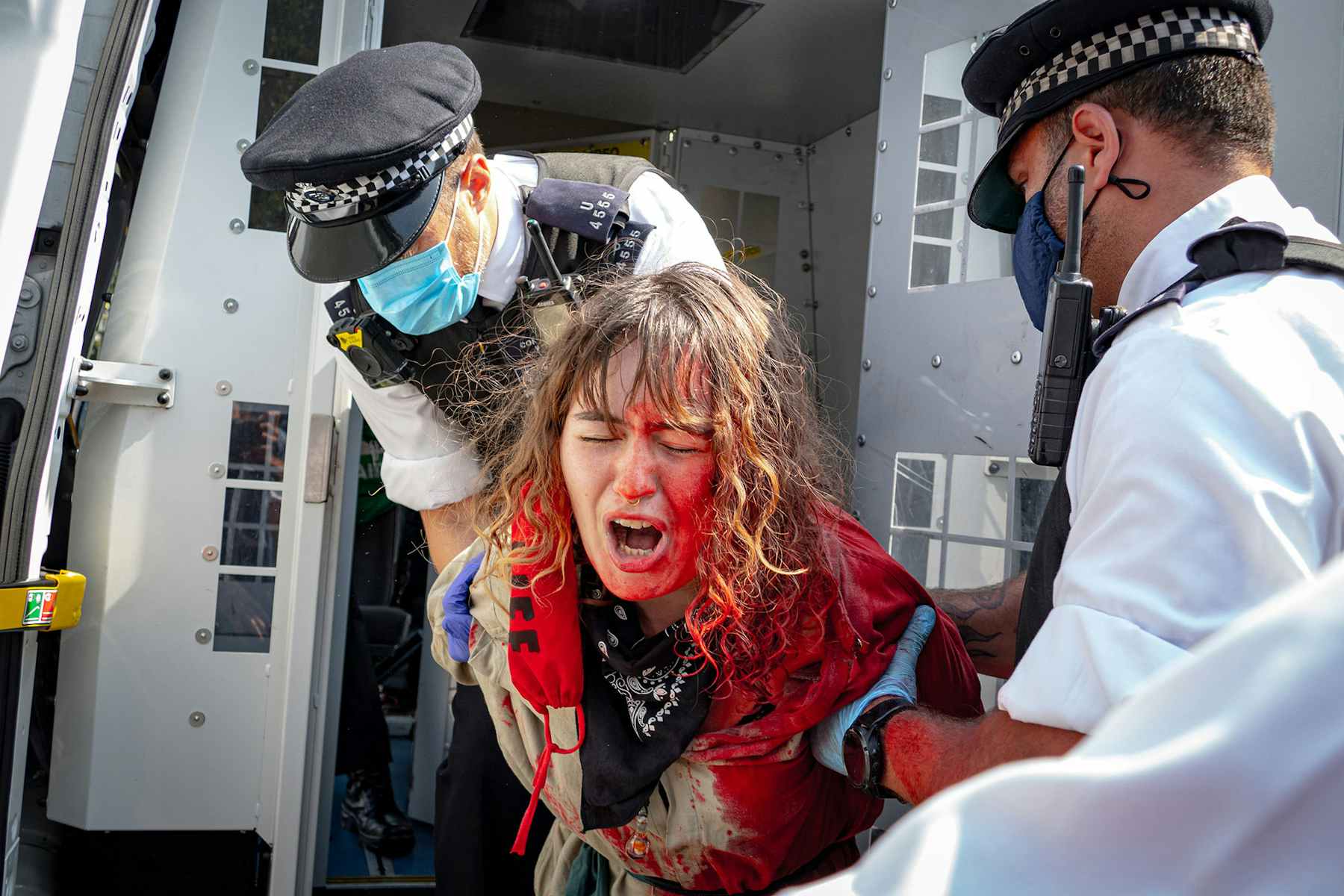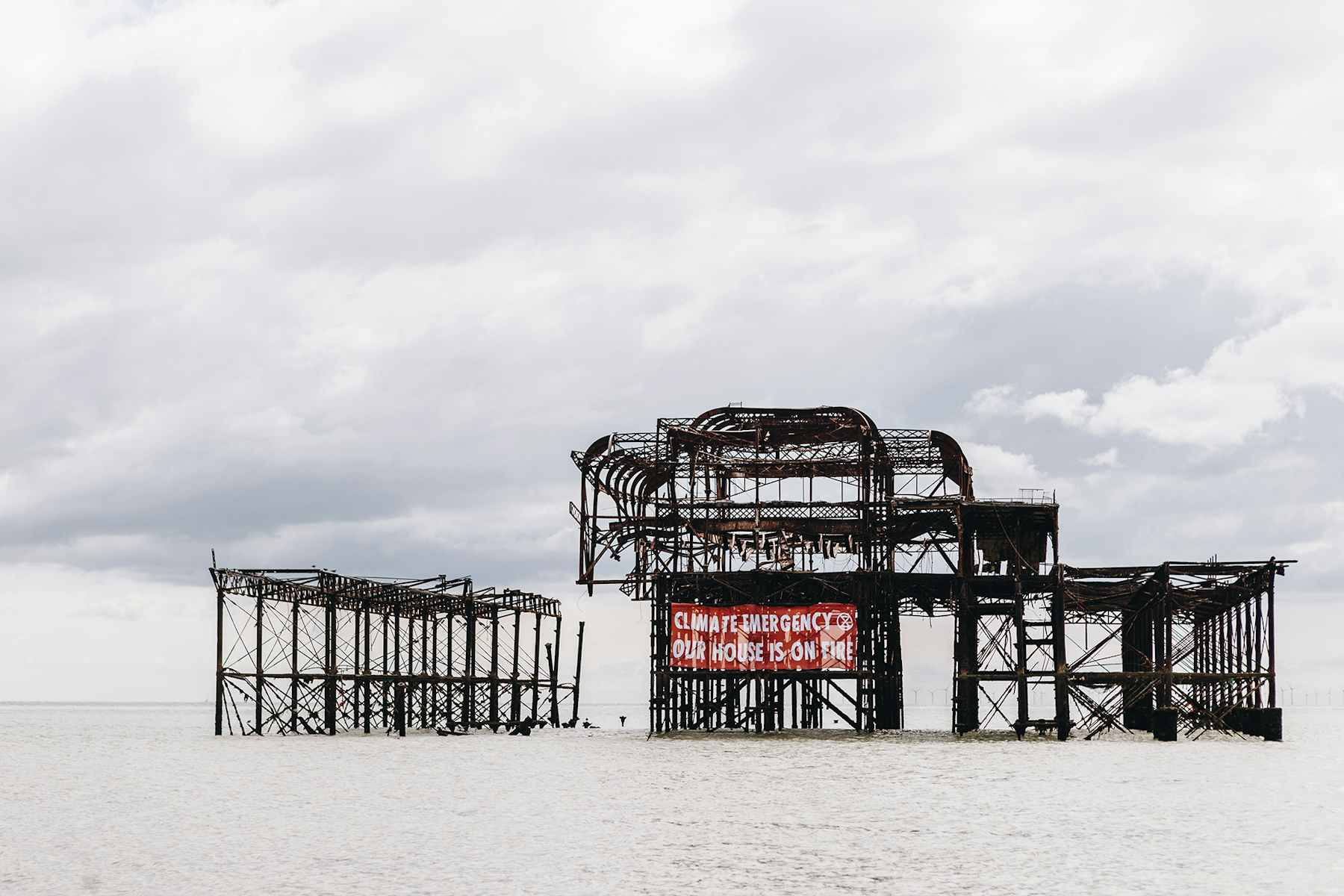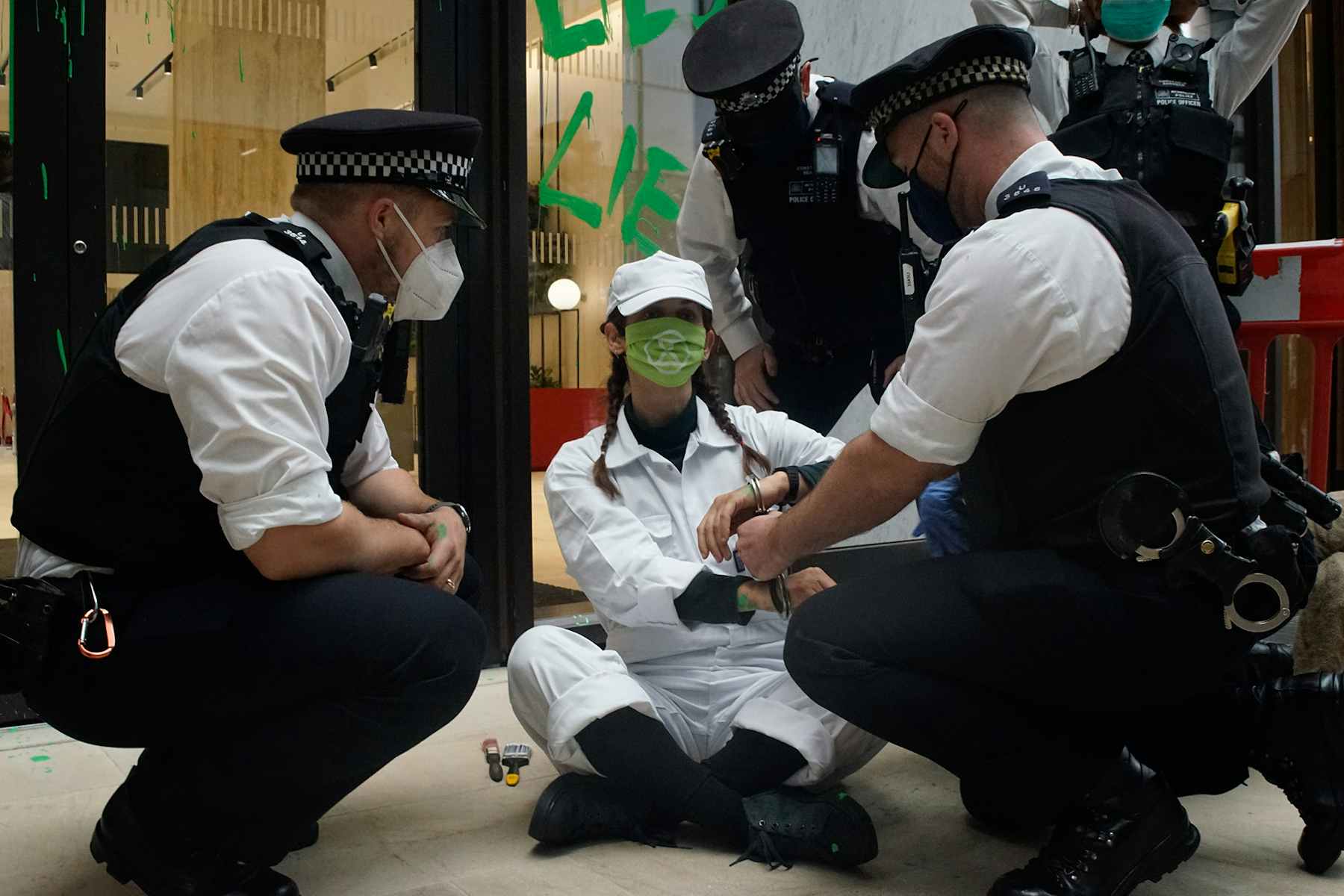 This year has worn us all down, whether that's by the influx of bad news or by events that have brought years of systemic oppression to the surface. That makes it difficult to find the emotional bandwidth to take action against every single issue affecting our world. Instead, we are forced to prioritise – with the most immediate, most relatable and most emotive taking precedence.
Take society's pervading racial issues, for example, as highlighted by the Black Lives Matter movement. Seeing George Floyd murdered and Jacob Blake paralysed in front of his children can't fail to elicit an emotional response. Why should we worry about climate change killing people in the future, when Black men and women across the world are being killed now?
Chidi concedes that social justice emergencies such as this are equally valid, pertinent and important.
"But the climate, human rights and economic emergencies are all interconnected because they have become institutionalised and therefore systemic," he tells me.
Daze agrees. ​"We're fighting the system we don't like, and we're actively doing that together, no matter whether that's for the climate, for women's rights, for racial justice. It's all the same fight."
So far, so compelling. But even if we do once again refocus our attention on the climate emergency, are we mentally prepared to deal with it? After all, avoidance is a well-known psychological coping mechanism. A 2017 study found that people deliberately avoid information that threatens their happiness and wellbeing.
Never has this fact been clearer than in the wake of Covid – a deadly disease which our government saw on the horizon, but failed to sufficiently prepare for. The result? To date over 40,000 deaths from Covid-19 in the UK alone, and almost 850,000 worldwide. Was the issue that the government was distracted by self-serving focus on Brexit? Maybe. But there's also the argument that its delayed response was classic avoidance.
We ignored it until it was too late – and what's to say the climate emergency will be any different? After all, as Daze admits, ​"we are literally talking about the end of our human existence. It's scary, so of course there are people who get blinded by the totality of it."
So, to the question: can Extinction Rebellion make us care? I hope so – seeing the evidence, it's hard not to. But can they make us face up to the climate emergency now? That remains to be seen. Expecting people to follow their heads over their hearts and look past the immediate issues we're facing today is a big ask. It's going to take more than pink boats and banner drops, that's for sure.

More like this