Grenfell FC: ​

"

This football club is bigger than any one individual"

Four years on from the Grenfell Tower fire, the team has made it to the finals of the Sunday Intermediate Cup. Next step? The Premier League...
Darkness doesn't come with an instruction manual. The template for survival is hidden. Torment has no guide. And yet it's easy to forget that hope often exists in the most unlikely of places. This morning, on 6th June 2021, it exists on a football pitch in Hounslow, West London, beneath the flight path of Heathrow Airport.

Punctuating the sound of incoming aircraft is Grenfell Athletic Football Club manager Rupert Taylor. ​"Grey ball!" he shouts, loud and often, imploring his players to drive on against today's opposition, a tidy Pro Panthers FC side of the Barnet Sunday League. ​"Come on Grenfell!" he screams at his players, the first eleven today wearing grey, though their iconic green home strip retains significant representation around the touchline of the pitch. ​"We can do this Grenfell!" he roars. ​"I want more!" Moments later, a Grenfell player puts the ball in the net. Pandemonium ensues. You can hear their delight above the roar of the aircraft.

Grenfell weather the storm that threatens to brew for the remainder of the match, until the full-time whistle blows, inviting more euphoria. The north London side vanquished, Grenfell Athletic proceed to the final of the Sunday Intermediate Cup. This will take place on 20th June, four years and six days after the tragedy from which Grenfell Athletic Football Club was born.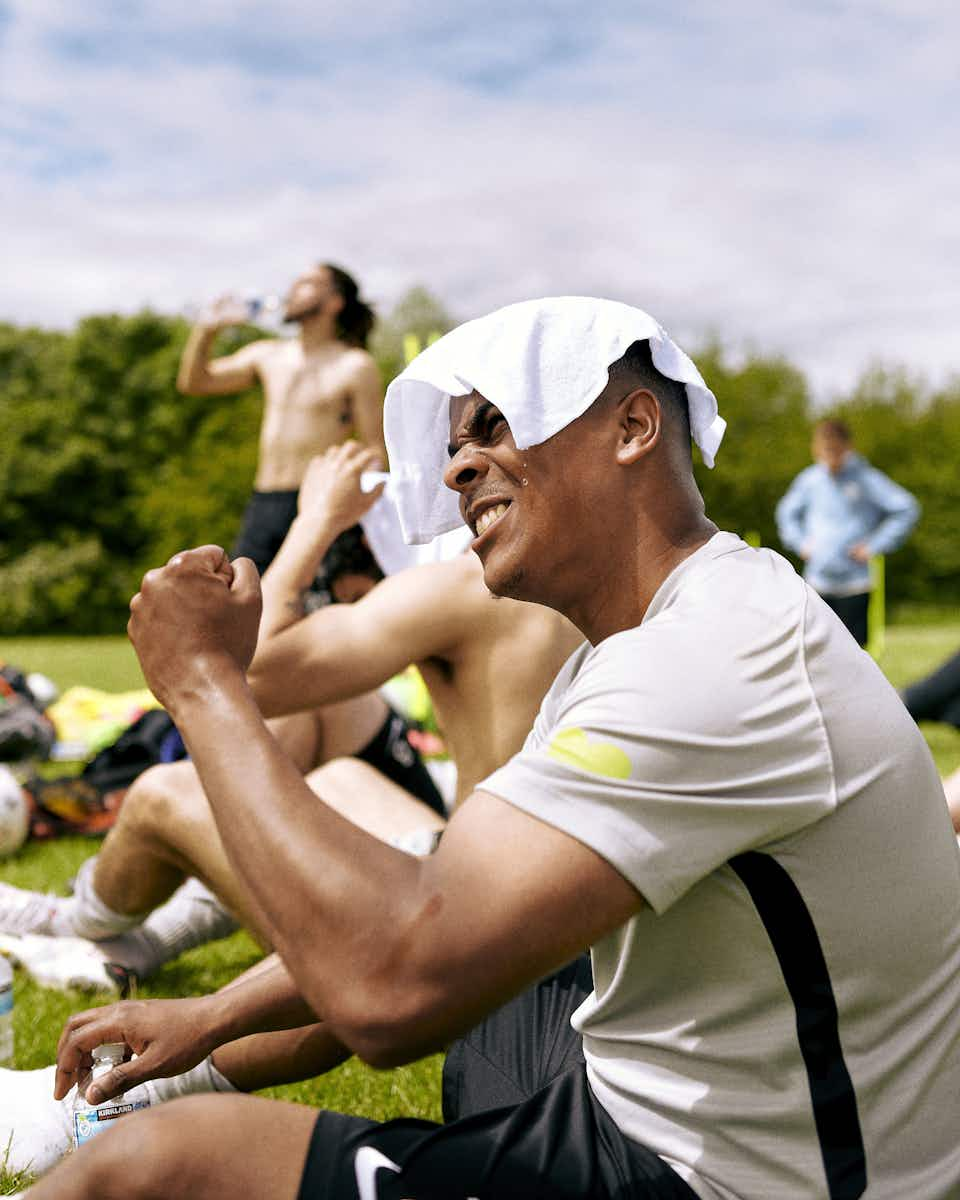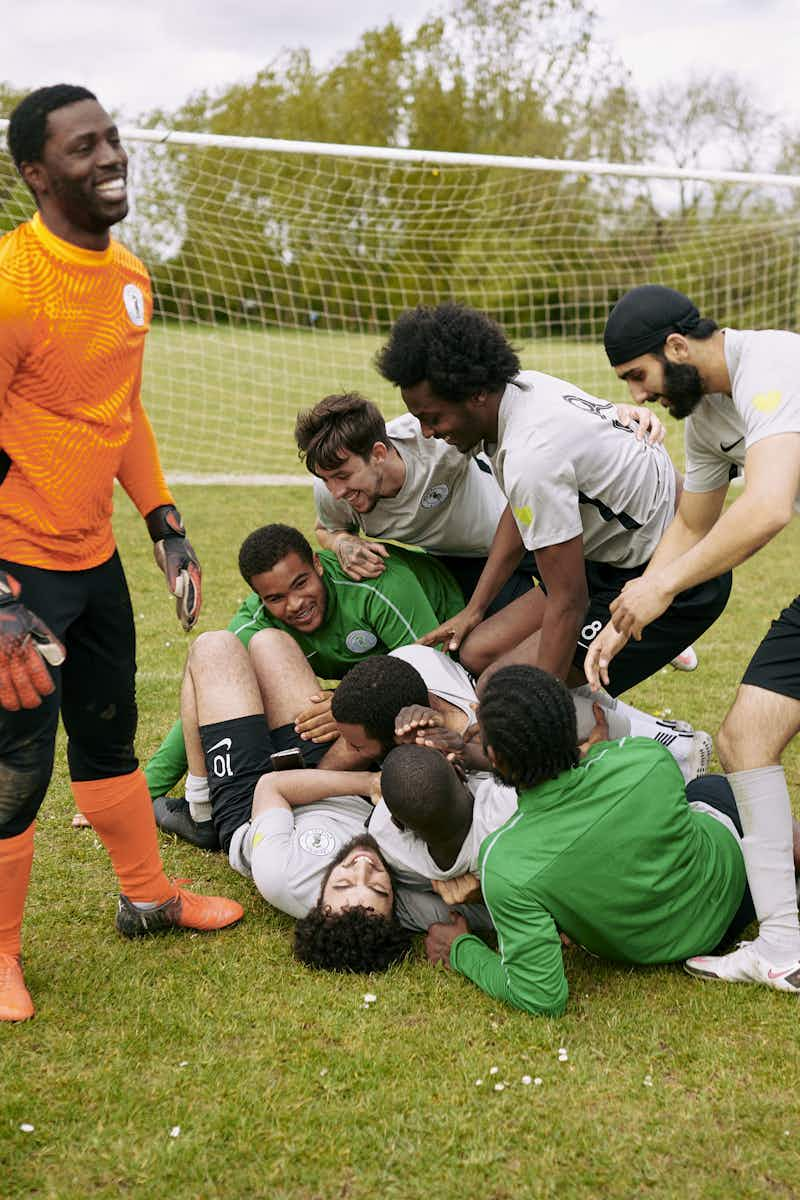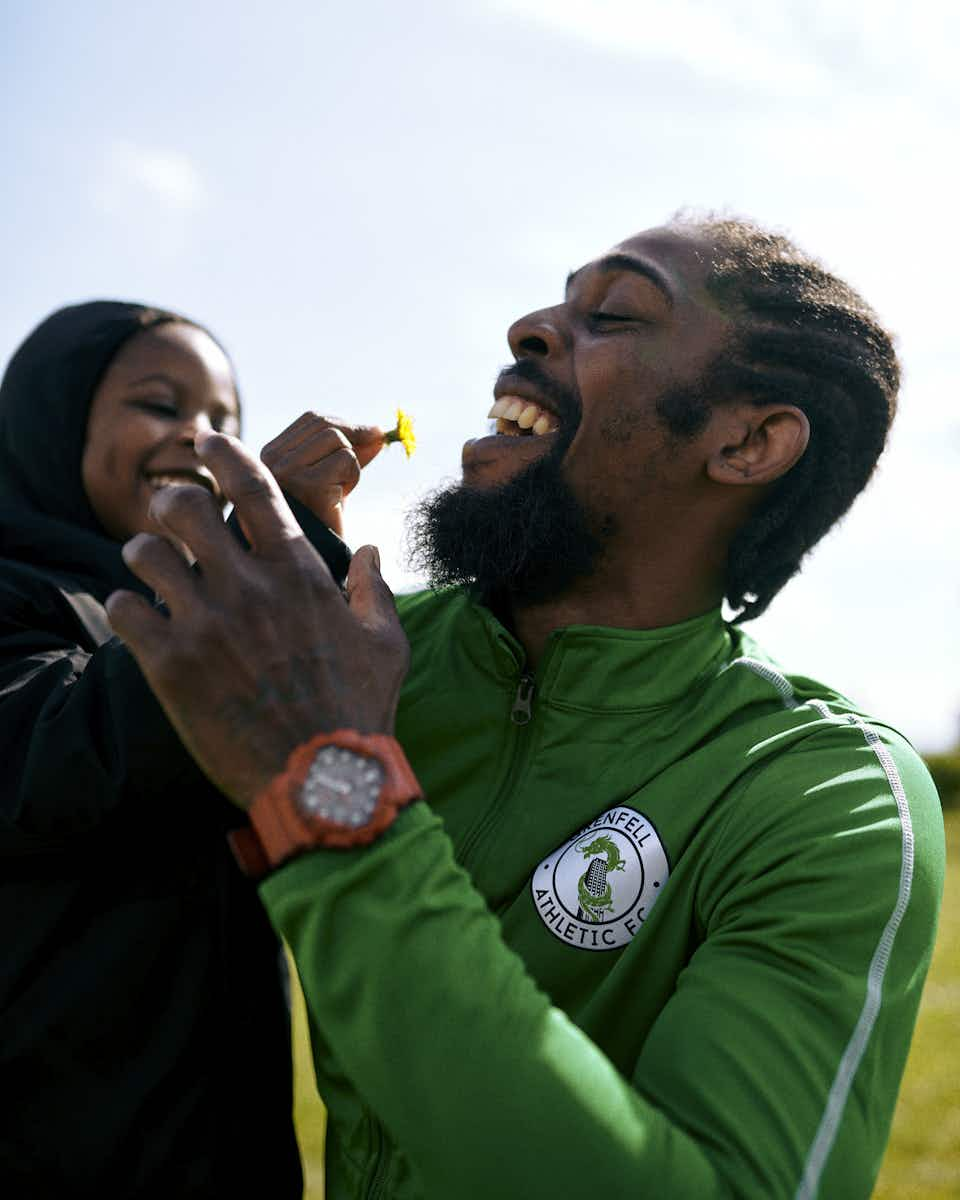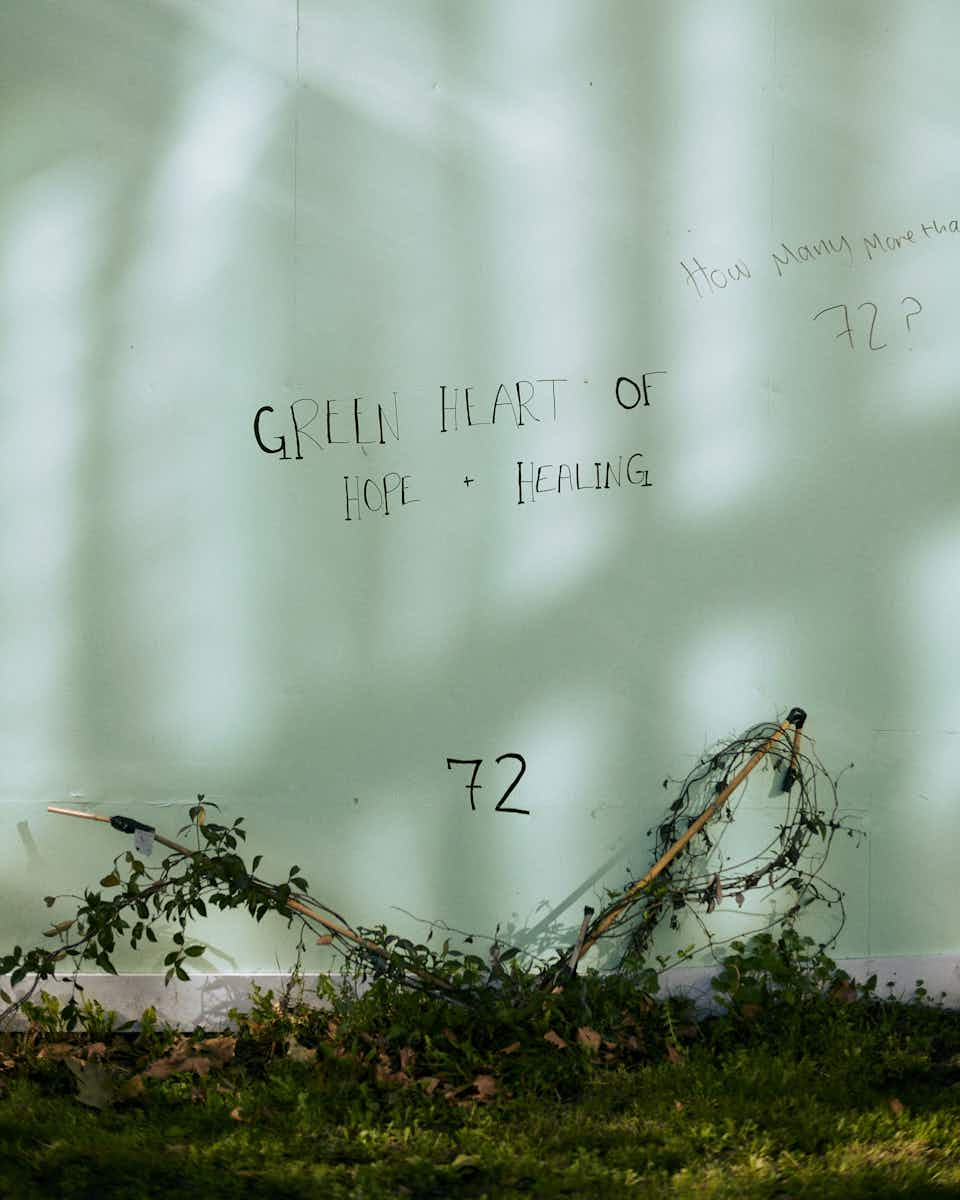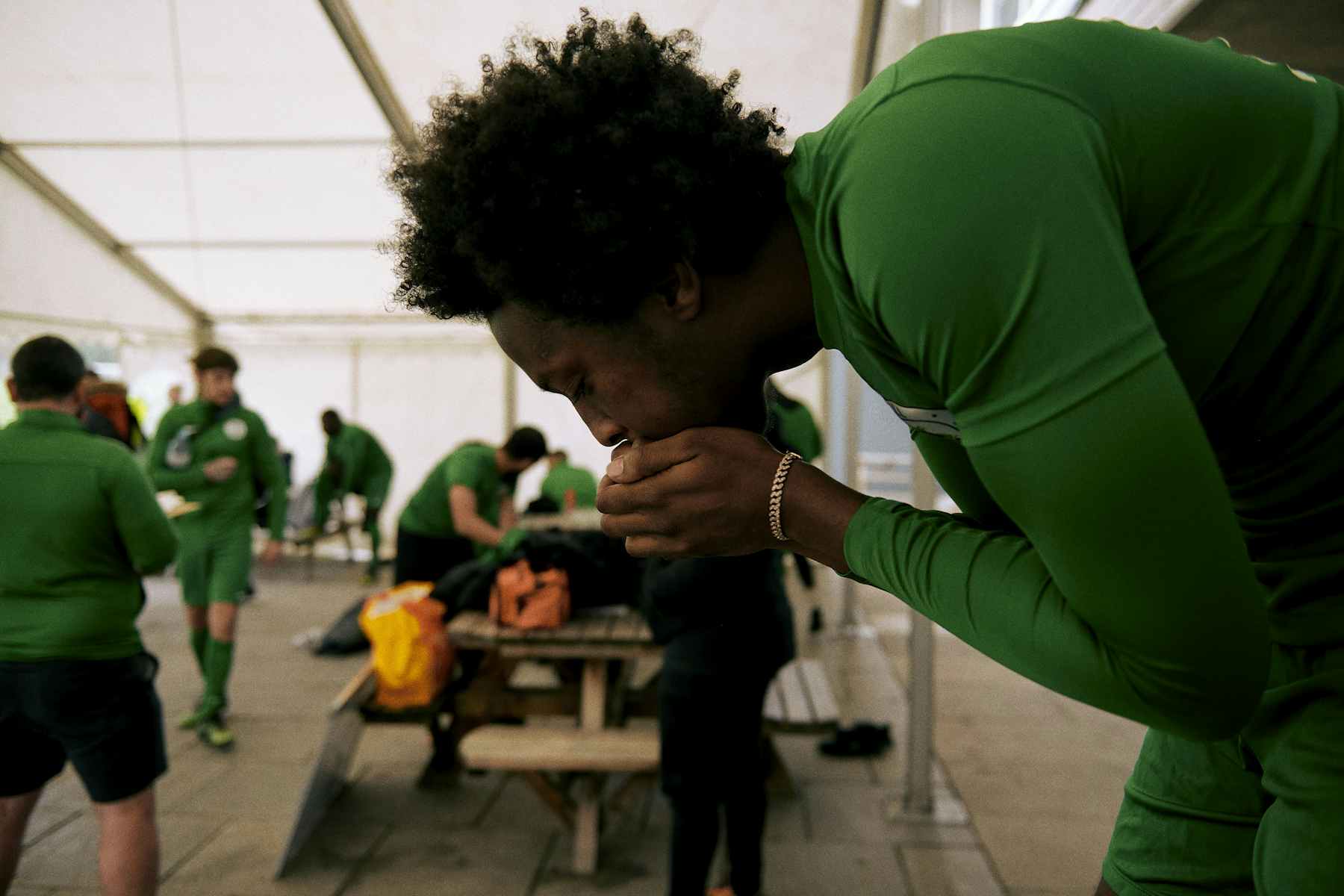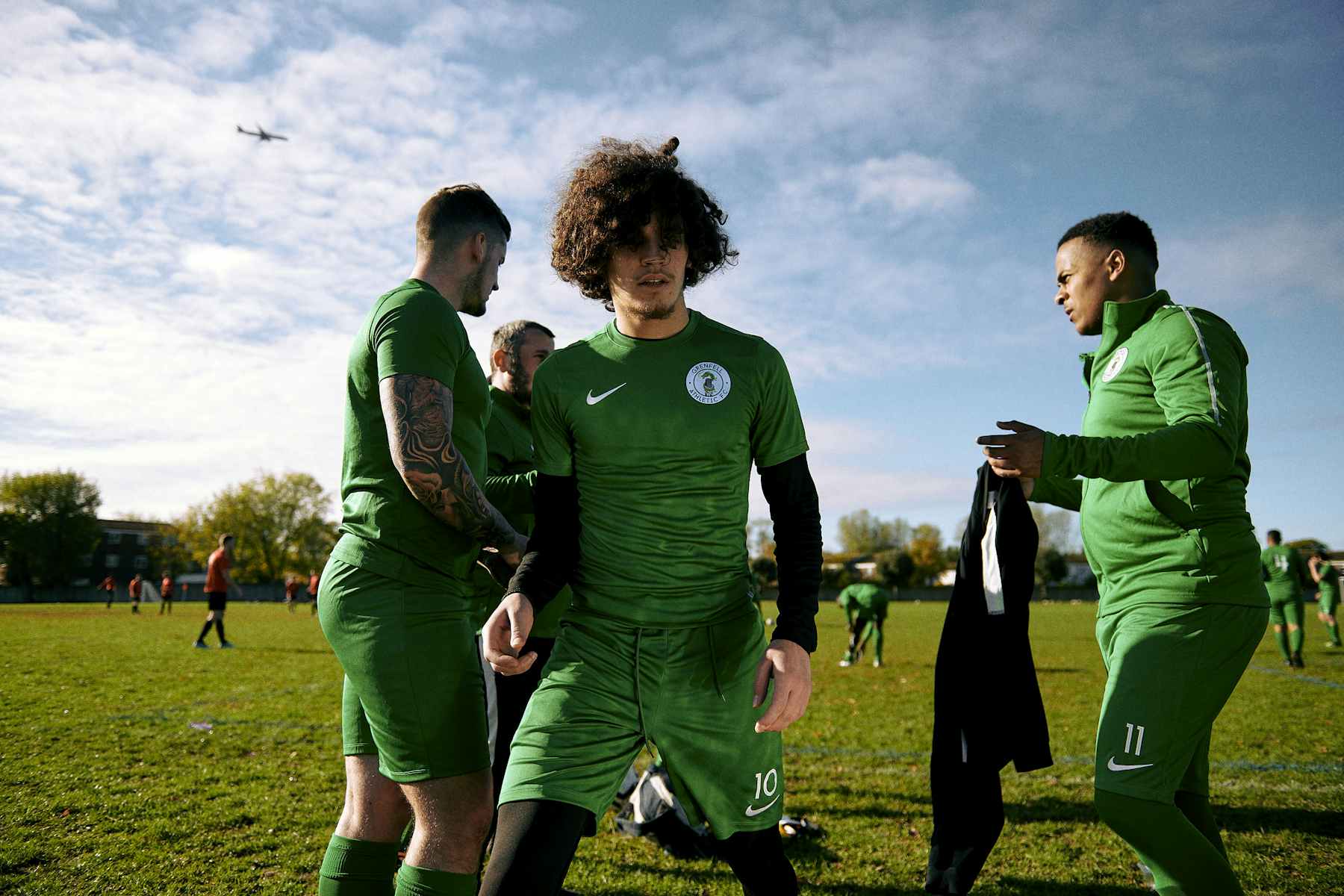 "It's been a difficult season," says Rupert after the match. ​"A difficult year and a half riddled with Covid-19, so to have the opportunity of ending things winning silverware is fantastic. We're buzzing. I'm buzzing. We were flying before the season got cancelled. We hadn't lost a game in the league. But not enough of the other teams in our league wanted to play…"
Grenfell wanted to play. They always want to play. To play is to move forward, to fill the space where sadness once was. ​"That's what this club is about," says Rupert. ​"Grenfell Athletic is about healing."
These days, Rupert works with children with disabilities across Kensington, Chelsea and Westminster City Council. Four years ago, on that wretched day of fire, tragedy and loss, he was the manager of the youth club closest to the tower. ​"1,100 children would come through our doors every week," says Rupert. ​"Homework club, junior club, we served the community."
"You felt the loss everywhere in those weeks," says Rupert. ​"Then one day, there was a young man who came in who I felt was struggling with his mental health. He'd lost both his parents a few years prior, three months apart. I can't imagine what that must have been like. And he'd lived in the tower. It felt like history was repeating itself. I asked him what had helped him get through the death of his parents. He said football. So we formed a football team. Right there, like that."

Rupert had always been ​"obsessed with football". A lifelong Liverpool FC fan, as a child he'd played on the pitches that peppered the shadows of the tower. This being working class England, he wasn't alone in his passion for football. ​"I started going out into the community and making them aware of what I wanted to do, what I was trying to build. We held trials, training sessions on Wormwood Scrubs and Linford Christie Stadium. We had passers by trying out for the team, [as well as] residents of the tower. And bit by bit, a kinship grew."

What happened to the man who came into the Youth Centre that day?

"He manages his own football team now! And he's back on the right track."
Rupert knew that the team had to play in green. ​"Green for Grenfell,' he says, ​"despite the club I support playing in red!" Deciding on what the new club's crest should look like took a little longer. ​"I wanted the tower on the badge, but we wanted more than that. We wanted to represent the strength of the community. I started thinking about mythical creatures. Not a phoenix – too obvious and we didn't want the association with fire. But a dragon? Dragons don't just breathe fire. They breathe ice and clouds and water. They breathe life. And throughout folklore, they've protected precious items…"
Until late last year they kept things local, building the club's standing in the community. Playing football. Healing. ​"Keeping the players dignity, we didn't want to put men who needed to heal in a goldfish bowl." Rupert pauses. Smiles. ​"Though if it was a fishbowl, I'd like to think it was a tropical one, with many different colours…"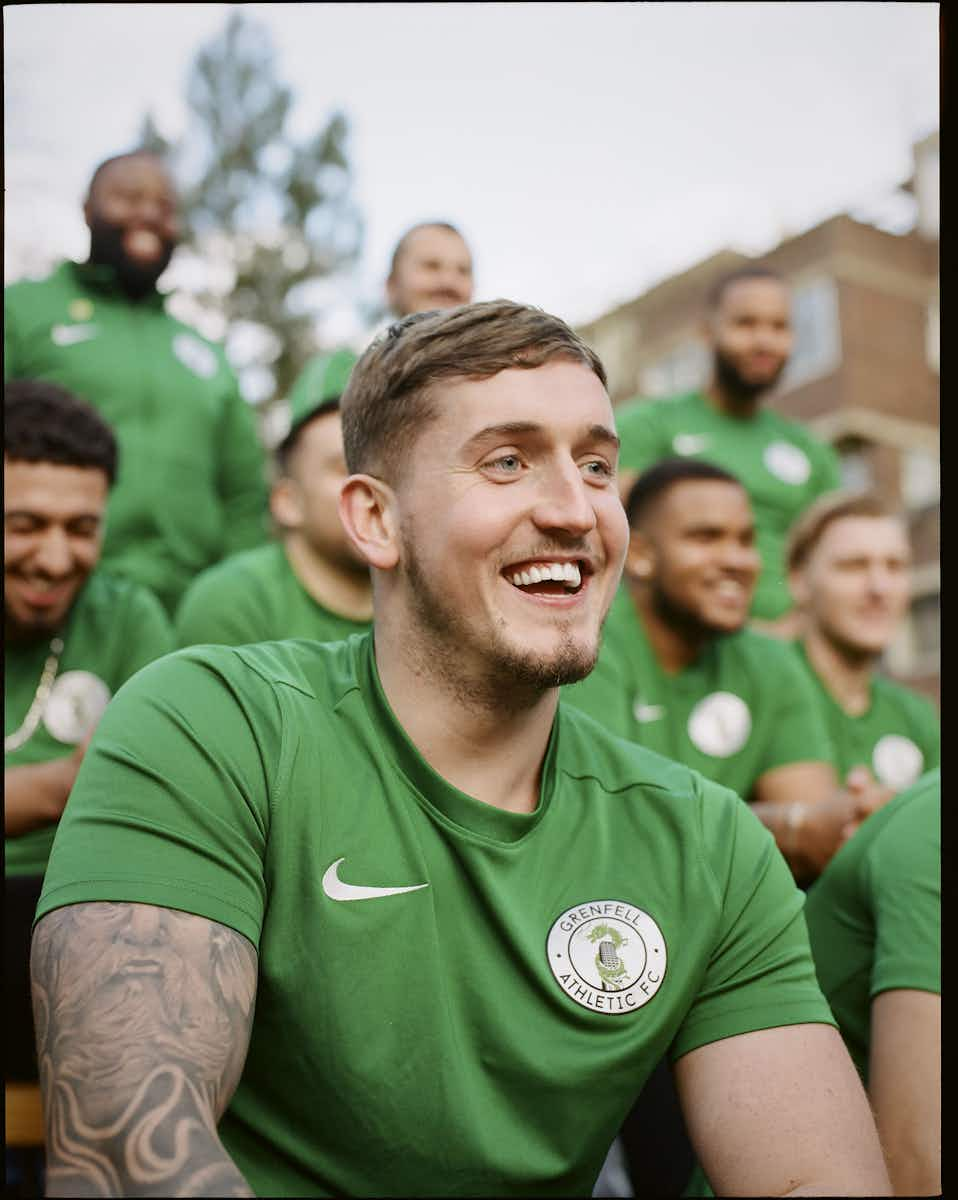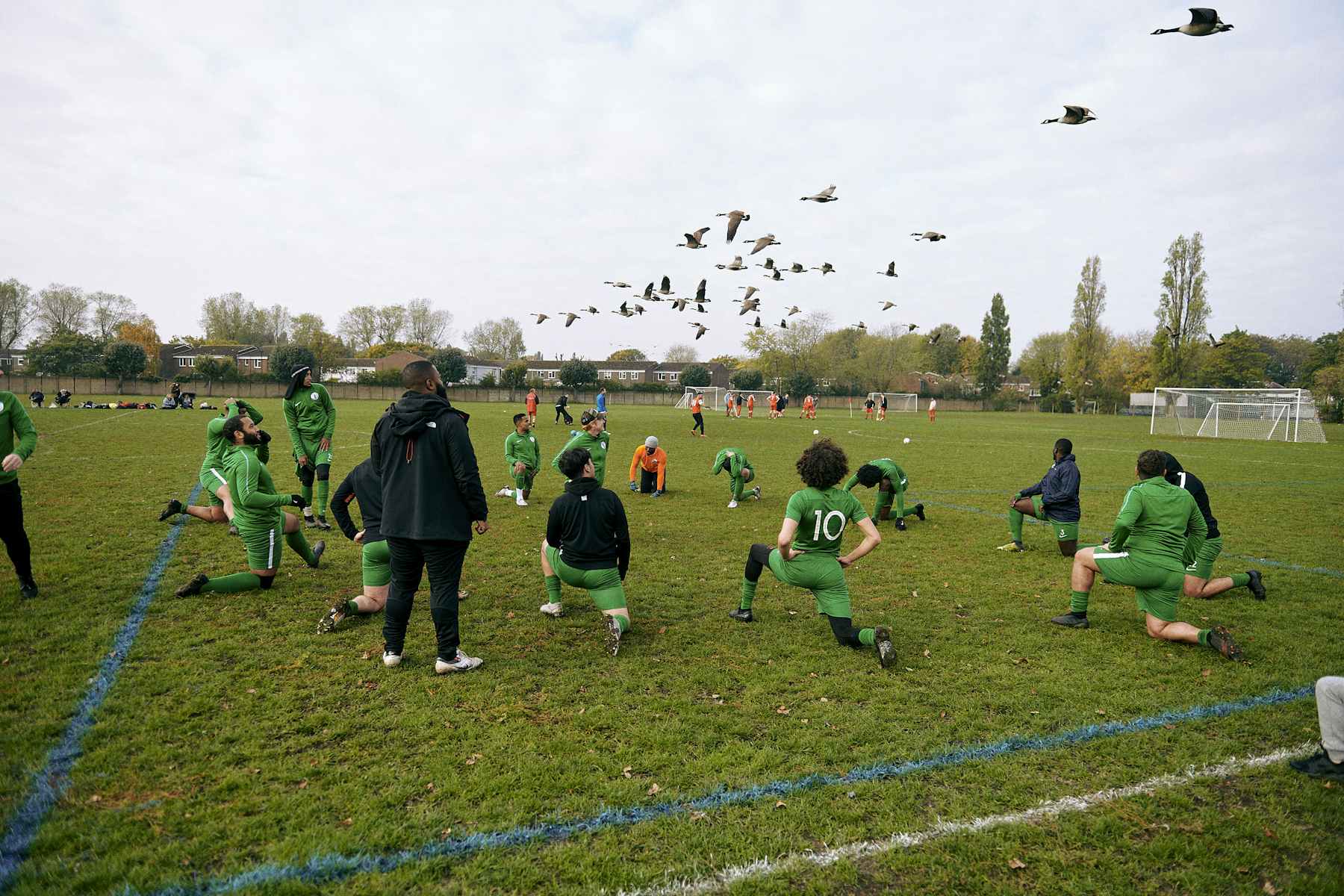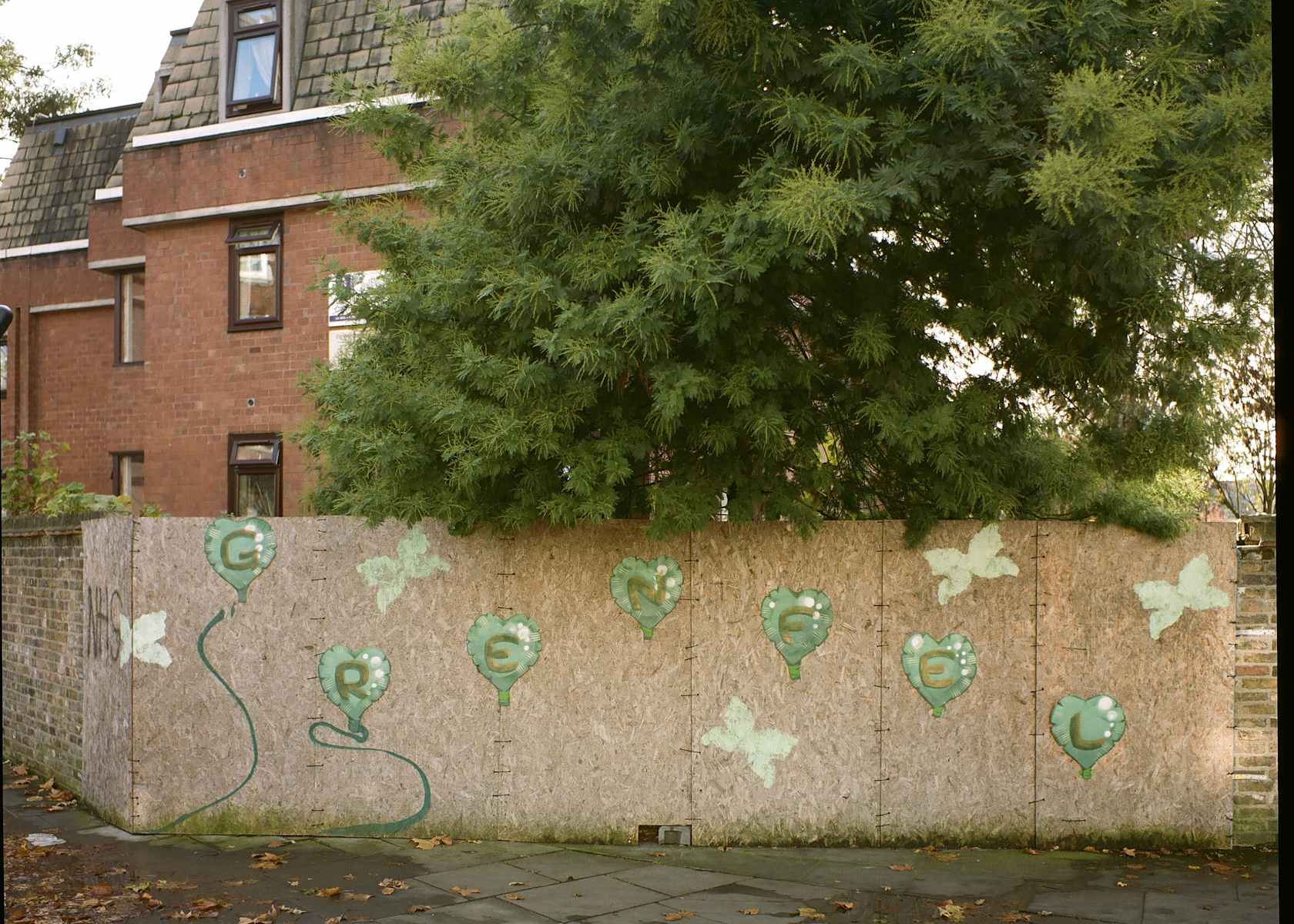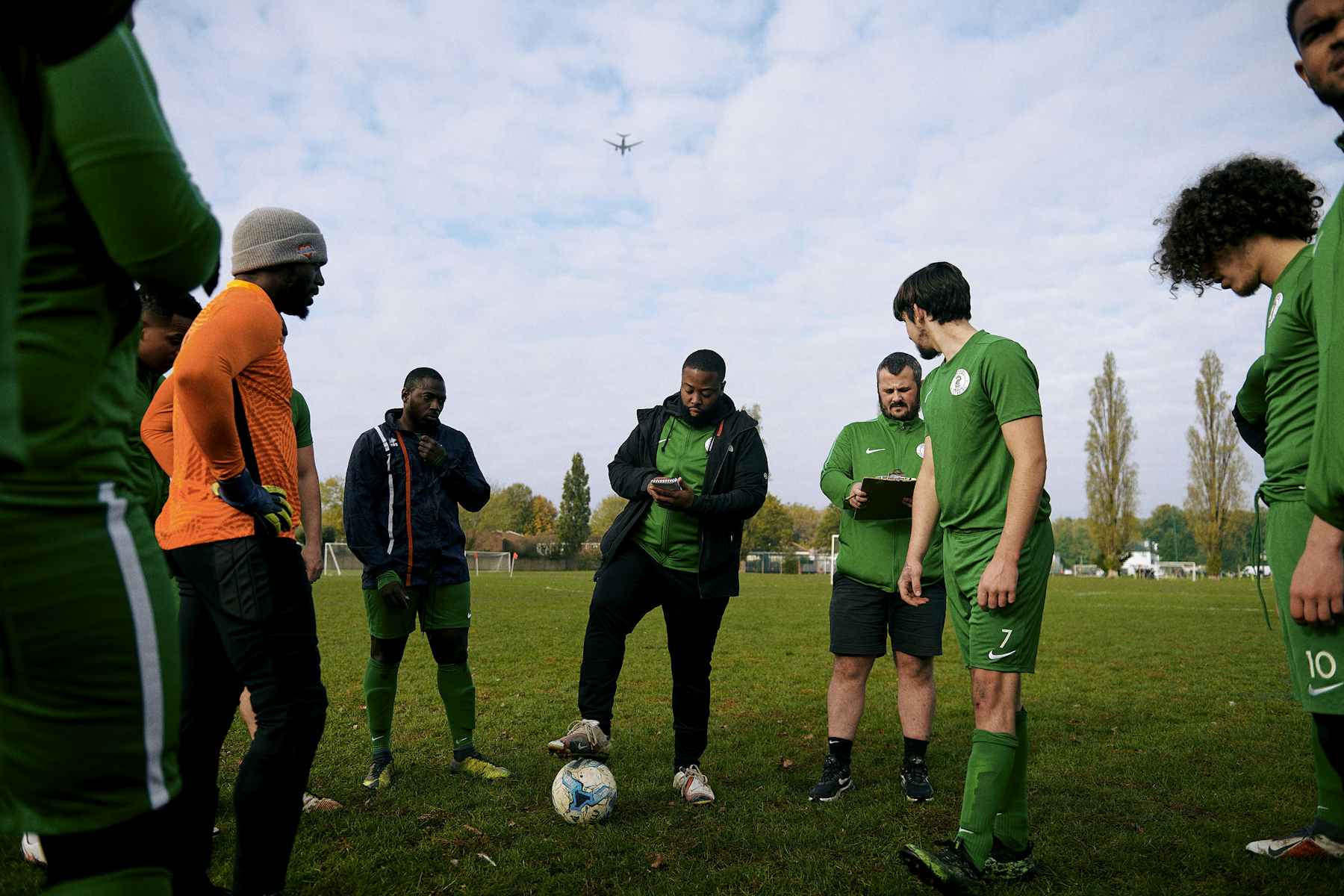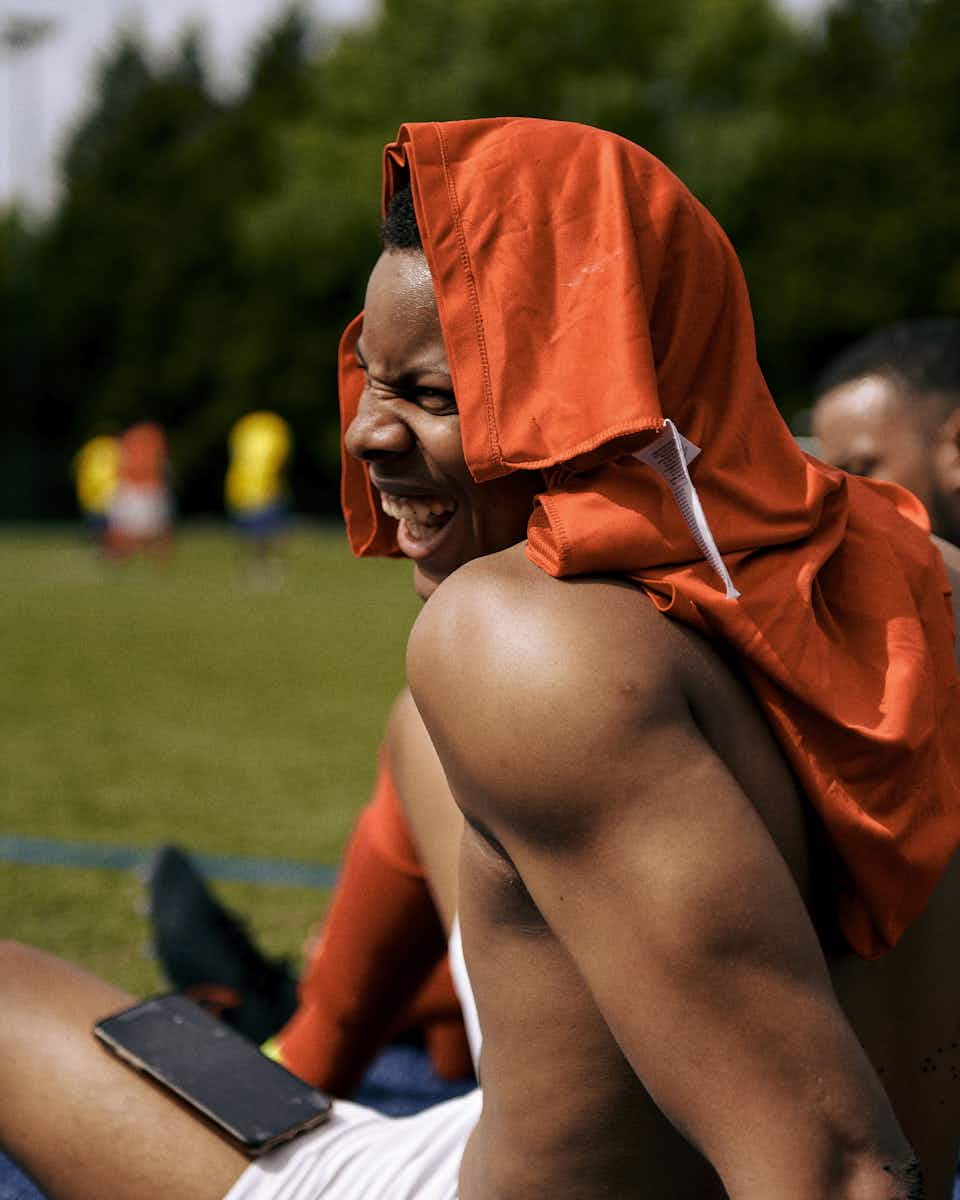 Then, in early December 2020, they launched their home shirt, with proceeds from sales going to the continued building of the club. The response was, simultaneously, remarkable, inspiring and overwhelmingly emotional.

England captain Harry Kane was pictured wearing the shirt. Noel Gallagher. Chelsea FC players. Sam Smith. ​"And it doesn't matter what football team anyone supports," says Rupert. ​"Liverpool or Arsenal or Man City, everyone supports Grenfell." Few famous names meant as much to Rupert as the boxer David Adeleye. ​"He grew up in the community," says Rupert. ​"I've known him since he was a little kid. He came to the youth club I worked at. And so to see him in the football shirt…"

Now Rupert is dreaming of a future that sees Grenfell owning their own plot of land and building their own ground. More important to him, though, is building a legacy – ​"keeping the tower and the 72 lives that were lost in the hearts and minds of people around the globe."

How far can this go?

"To the Premier League!" he laughs. ​"And I believe that. This football club is bigger than any one individual. It's bigger than me. It's bigger than the players. This football club will live long after we're all gone…"

But first, there's 90 minutes of football to be played in a few weeks' time. And several restless nights spent dreaming of a gleaming trophy. Something to refract the light where once there was just darkness.


More like this