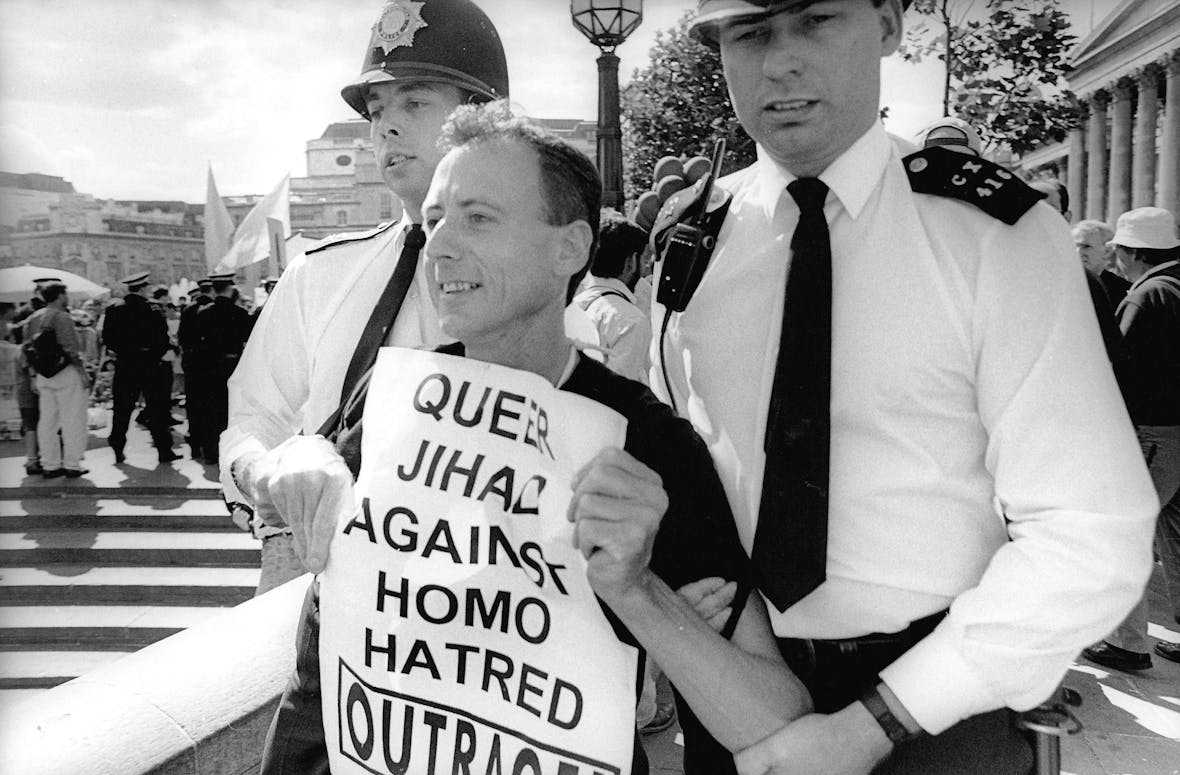 Map­ping

LGBT

rights abus­es around the world
"I can remem­ber in 1971 in a meet­ing of the Gay Lib­er­a­tion Front, stand­ing up and say­ing ​'Yes, we must fight for LGBT rights in this coun­try, but we must not for­get our LGBT broth­ers and sis­ters around the world who have it even worse,'" recalls activist Peter Tatchell. ​"I always had the view that queer rights were glob­al, and we mustn't rest until every queer per­son on this plan­et was free and equal."
It was in Mel­bourne, 1969 when a 17-year-old Peter Tatchell took his first steps into the world of LGBT activism. Back then, homo­sex­u­al­i­ty was still ille­gal in Aus­tralia, pun­ish­able by impris­on­ment and com­pul­so­ry psy­chi­atric treat­ment. But after read­ing a report about an LGBT civ­il rights march in New York, which took place some weeks after the Stonewall riots, a young Tatchell felt embold­ened: ​"My imme­di­ate reac­tion was, ​'Yes: that's what we need here and every­where,'" he reflects some 50 years on.
As a teenag­er he wrote let­ters to the Aus­tralian press crit­i­cis­ing its homo­pho­bic report­ing and mak­ing the case for LGBT equal­i­ty. ​"At first I didn't dare sign my name, let alone give my address because I feared a policeman's knock on the door." Today he's prac­ti­cal­ly the face of LGBT activism. In his home just south of the Riv­er Thames in Lon­don, there's a post­card on the man­tel­piece show­ing his mugshot with ​"PETER GARY TATCHELL: QUEER TER­ROR­IST" along­side plac­ards demand­ing ​"Equal Civ­il Part­ner­ships" and depict­ing the BNP's Nick Grif­fin wear­ing lipstick.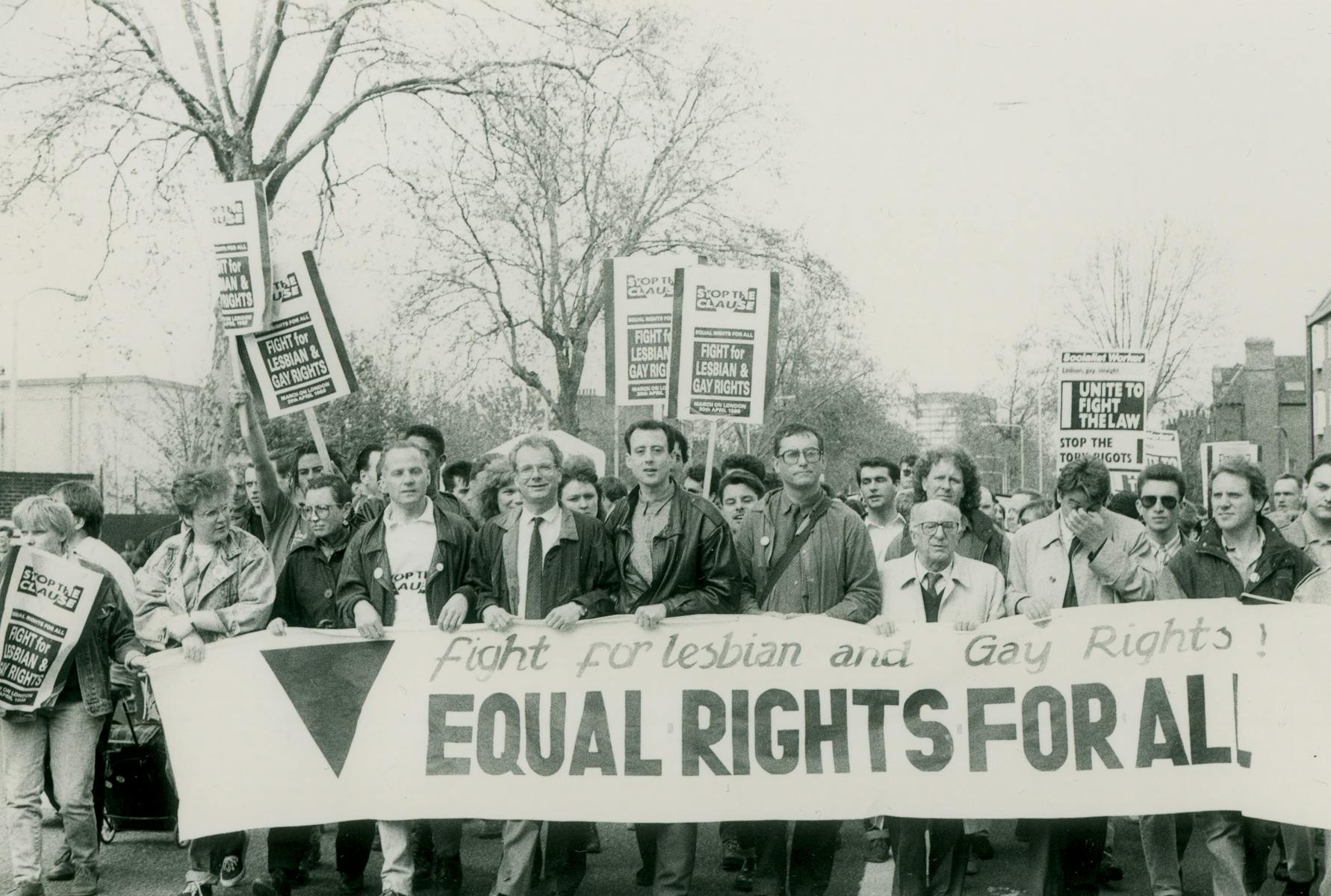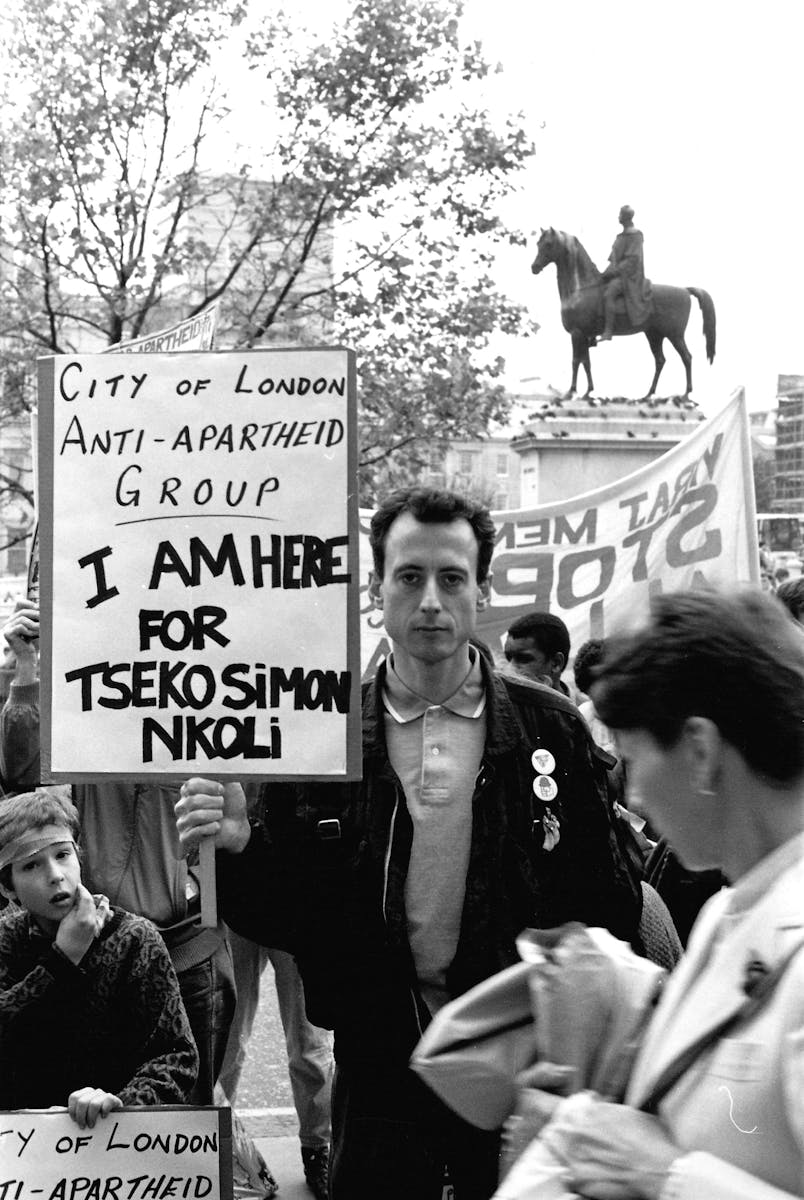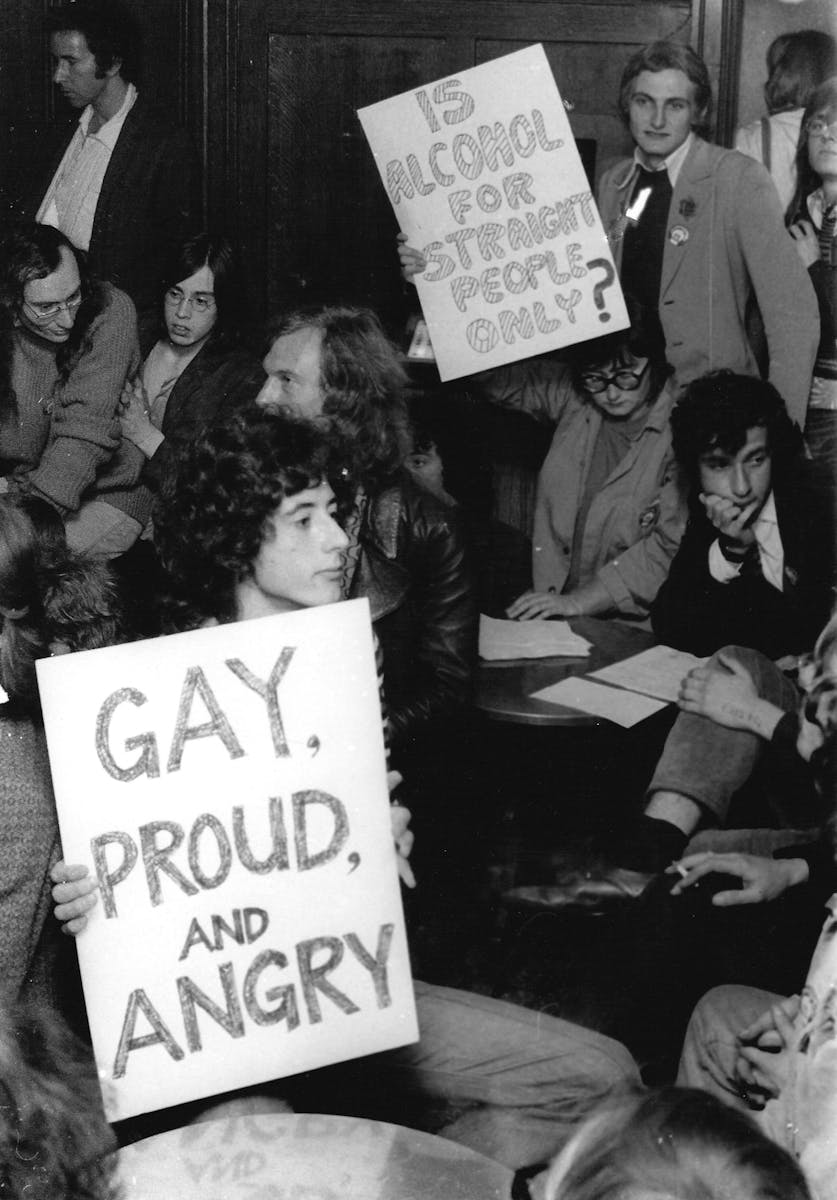 When Tatchell arrived in Lon­don in 1971 and became part of Gay Lib­er­a­tion Front, ​"it was the first time thou­sands of LGBT peo­ple came out and protest­ed for our rights," he says. ​"We were fight­ing for a social trans­for­ma­tion to lib­er­ate every­one, includ­ing straight peo­ple, from the sex-repres­sive cul­ture of that era." Since then, Tatchell has been involved in most of the most press­ing human rights cam­paigns of his life­time: he joined the fight against Apartheid and the Iraq War and took on British fas­cists in the ​'70s and ​'80s; he even attempt­ed a citizen's arrest of Zim­bab­wean Pres­i­dent Robert Mugabe in 1999 and again in 2001. Through all this, though, his focus on advanc­ing LGBT rights has remained unwa­ver­ing around the world.
In 2019, he says, there are still 72 coun­tries that crim­i­nalise homo­sex­u­al­i­ty — about half ban both male and female same-sex rela­tions. ​"In the last 40 years, near­ly 50 coun­tries have decrim­i­nalised. We're mak­ing steps in the right direc­tion, but in the last few years there's been a back­lash in about 20 coun­tries where either new anti-gay laws have been enact­ed, or more vig­or­ous ones have been enforced," he adds.
Here the 67-year-old activist out­lines the ten most press­ing LGBT strug­gles tak­ing place across the globe. Not, I'm has­tened to add, in an effort to rank prej­u­dice, but to focus our minds on how much more there is still to be done.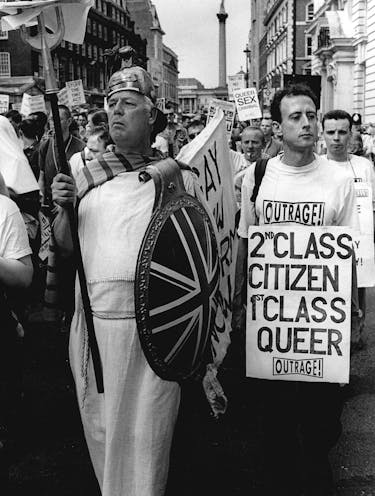 Tan­za­nia
"The May­or of Dar es Salaam has ordered police to draw up lists of gay peo­ple to be arrest­ed. Pri­or to that the gov­ern­ment banned HIV organ­i­sa­tions, which pro­vid­ed ser­vices to men who have sex with men and even pro­hib­it­ed the import­ing of lube on the grounds it would facil­i­tate homo­sex­u­al­i­ty. This severe repres­sion has dri­ven LGBT organ­i­sa­tions under­ground." LGBT Voice
Rus­sia
"The 2013 law ban­ning the so-called pro­mo­tion of ​'non-tra­di­tion­al' sex­u­al rela­tions to peo­ple under 18 had echoes of Britain's Sec­tion 28. It has been wide­ly inter­pret­ed in a way, which has result­ed in the sack­ing of LGBT teach­ers and lec­tur­ers in schools and uni­ver­si­ties. Organ­i­sa­tions like Chil­dren-404 that pro­vid­ed advice and coun­selling to LGBT teens have faced repeat­ed attempts to close them down. Peo­ple have been arrest­ed sim­ply for hold­ing up signs say­ing ​'homo­sex­u­al­i­ty is nor­mal', and this state repres­sion has giv­en a green light to vig­i­lante vio­lence." Russ­ian LGBT Net­work
Indone­sia
"In Aceh province, Sharia law is enforced and LGBT peo­ple have been pub­licly caned. Even in met­ro­pol­i­tan cen­tres like Jakar­ta, there have been police raids and arrests in gay bars and saunas. Politi­cians all over the coun­try are now demand­ing police crack down on LGBT peo­ple to cre­ate a cli­mate of fear and ter­ror. Much of this is being fuelled by Islamist polit­i­cal par­ties." Arus Pelan­gi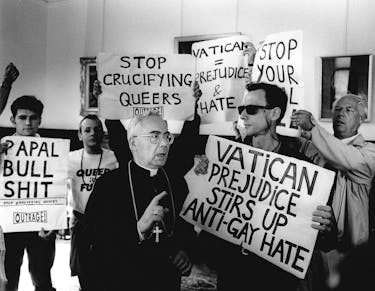 Cameroon
"Homo­sex­u­al­i­ty is total­ly ille­gal, and reg­u­lar­ly LGBT peo­ple are arrest­ed and jailed. There is also a grow­ing prob­lem of vig­i­lante vio­lence against LGBT indi­vid­u­als and organ­i­sa­tions. One gay man who was impris­oned for five years even­tu­al­ly died from the neglect and abuse he suf­fered while incar­cer­at­ed." ADEFHO
Hon­duras
"LGBGT peo­ple are vic­tims of right-wing death squads that jus­ti­fy their mur­ders as ​'social cleans­ing'. Since 2008, around 250 LGBT activists have been mur­dered." Aso­cia­cion Les­bi­ca Gay ARCOIRIS de Honduras
Ethiopia
"For the last two years there has been a mas­sive witch hunt of LGBT peo­ple in Ethiopia, with politi­cians weapon­is­ing same sex rela­tions as a way to deflect atten­tion from the government's own fail­ings and to score sup­port from big­ot­ed elec­tors." Ethiopi­an LGBT community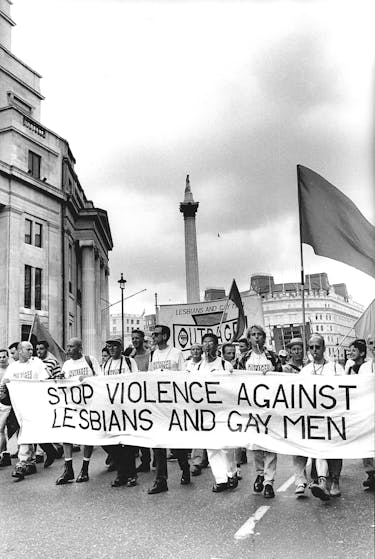 "Both coun­tries have the death penal­ty for gay sex, LGBT organ­i­sa­tions are out­lawed and dis­crim­i­na­tion is law­ful by default. Vic­tims of homo­pho­bic vio­lence or rape can­not go the police because they'd be arrest­ed, and face a pos­si­ble death sen­tence." Iran­ian Les­bian and Trans­gen­der Net­work (6Rang)
Poland & Hungary
"While homo­sex­u­al­i­ty is not ille­gal, the right-wing gov­ern­ments in both these coun­ties are avowed­ly anti-LGBT and their intol­er­ant rhetoric has fuelled dis­crim­i­na­tion and vio­lence against the LGBT com­mu­ni­ty. Both coun­tries have a very men­ac­ing neo-Nazi move­ment who have been impli­cat­ed in vio­lent assaults upon sex­u­al and gen­der minori­ties." Sto­warzysze­nie Gru­pa Stonewall // Hát­tér Society
Egypt
"The mil­i­tary-backed gov­ern­ment has con­tin­ued the tar­get­ing of LGBT peo­ple, often using dat­ing apps to lure in and arrest mem­bers of the com­mu­ni­ty. As a result of past tri­als, there are still LGBT peo­ple serv­ing long prison sen­tences for same sex rela­tions, advo­ca­cy of LGBT rights is ille­gal and even dis­cussing the issue pub­licly can get you arrest­ed." Mesa­hat Foundation
Brunei
"The new death by ston­ing law has only just come into force. It has cre­at­ed a cli­mate of ter­ror with­in the very iso­lat­ed and vul­ner­a­ble LGBT com­mu­ni­ty there. The new law pun­ish­es sex between men with death by ston­ing. It remains to be seen, with the inter­na­tion­al out­cry that has fol­lowed, just how vig­or­ous­ly the law will be enforced. Hope­ful­ly mass protests will act as a restraint on the gov­ern­ing authorities."
---