Nice Mover is the young D.I.Y dis­co that's thriv­ing in East London
There are very few Lon­don clubs that tick every box on the going-out agen­da. Most of us have spent a Sat­ur­day night or two traips­ing around either Shored­itch or Soho, look­ing for the cheap­est entry fee before soon giv­ing in to the cold and pay­ing £8 to lis­ten to Out­kast. The club tick-box seems straight­for­ward – some­where that plays music that you want to dance to, where you can buy a dou­ble for less than a ten­ner – but even that proves too much to ask of most venues.
But more and more inde­pen­dent club nights are emerg­ing all over Lon­don. In the West, for those who were a part of the ​'80s scene and want­i­ng to revis­it it, Chris Sul­li­van – for­mer­ly of Wag Club – hosts his own month­ly night at the Grou­cho. Whilst in the East, a hand­ful of close­ly-knit young cre­atives are cater­ing to the LGBTQ+ com­mu­ni­ty and throw­ing par­ties in and around Hack­ney. In Dal­ston, the ex-fash­ion ate­lier turned gay club Vogue Fab­rics Dal­ston is home to Nice Mover – an 18-month old dis­co that encour­ages atten­dees to get out their glad-rags and snack on the wall hangings.
When stu­dent Alexan­dra Love­less began Nice Mover in 2017, she used the fund­ing from her university's art soci­ety to grad­u­al­ly evolve her art­house film-club into a month­ly bac­cha­nal. The event has host­ed a pletho­ra of DJs and per­form­ers, includ­ing the ​'70s avant-garde ensem­ble Gina X Per­for­mance, whose 1978 album Nice Mover inspired the name of the night. Fol­low­ing Saturday's par­ty, The Face speaks to six of the peo­ple that have made the event what it is today.

Alexan­dra Love­less, 21, head hon­cho, musi­cian, art stu­dent, and the founder of Nice Mover; Mar­cus Ama­glo, 20, ball host, dancer, and PR mogul; Matil­da Nixon, 20, right-hand-woman of Love­less and reg­u­lar face of Nice Mover pro­mo videos – reli­gion stu­dent and mod­el; Hon­or Rose Coop­er Hedges, 21, Nice Mover's door-woman and the smok­ing area's peace­keep­er – fash­ion jour­nal­ism stu­dent and writer; Joseph Bates, 22, known for cre­at­ing looks from the decor – fash­ion styl­ist and fash­ion com­mu­ni­ca­tion stu­dent; Danielle Gold­man, 23, the best dressed ​'run­away vil­lage bride' we've ever seen – fash­ion styl­ist and reg­u­lar attendee.
What sep­a­rates Nice Mover from oth­er club nights?
AL: Peo­ple come to Nice Mover and turn incred­i­ble looks, but also shit them­selves on the road out­side. Every­one talks to every­one, every­one dances with every­one, and every­one gets their por­trait tak­en. I also don't think many oth­ers are stu­pid enough to spend hours dec­o­rat­ing a pitch black club in fruit, flow­ers and foil.
MA: It's the only event I've been to where there are hun­dreds of ros­es sta­pled to the walls one time, and walls cov­ered in white fab­ric for you to paint the next.
DG: Nice Mover cen­tres events around themes we all love but approach­es them with humour, satire and affec­tion – it's not a nos­tal­gic cir­cle jerk, but a cute kiki where you can wear your best crino­line skirt and dance to Car­di B in the same evening. It offers up oppor­tu­ni­ties for cre­atives of all dis­ci­plines – estab­lished or not – to show­case their art in a safe space. And the merch is gorge too!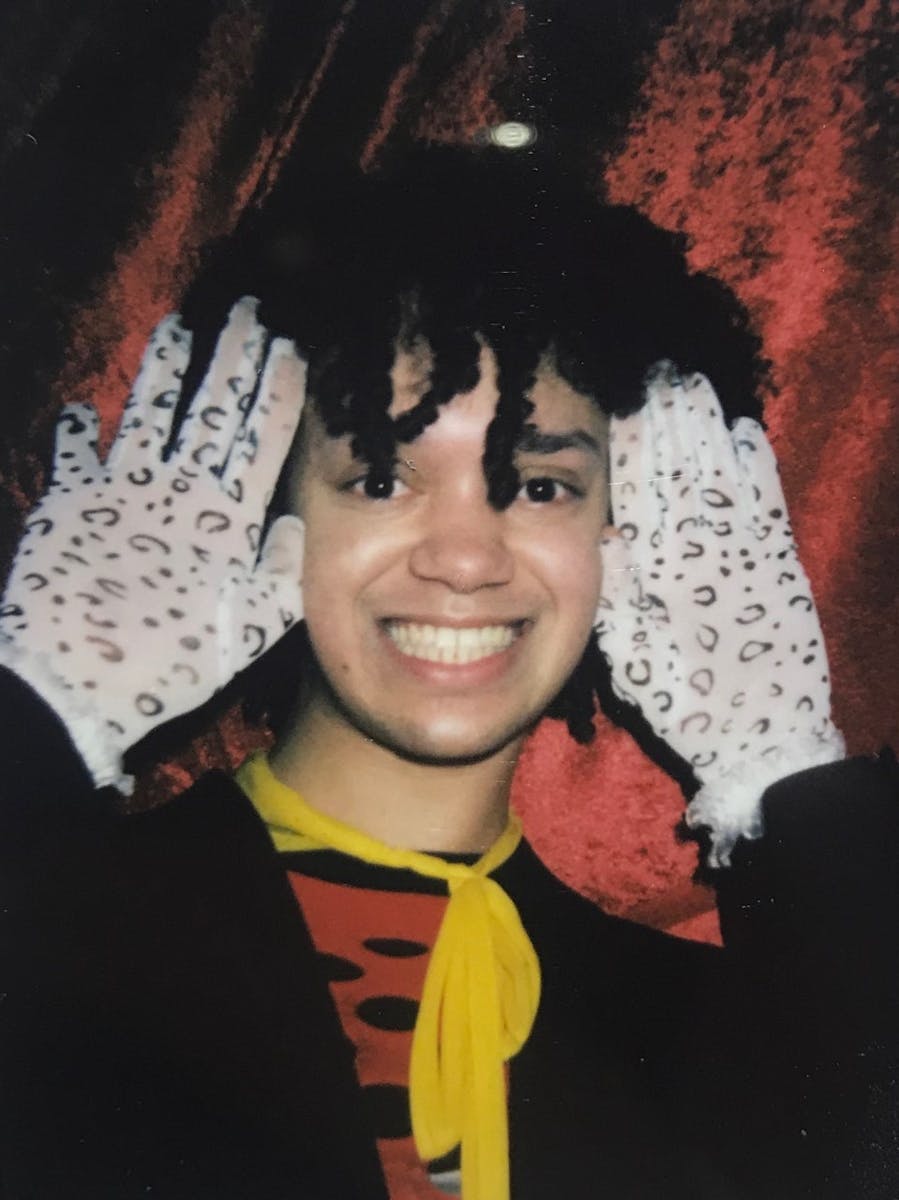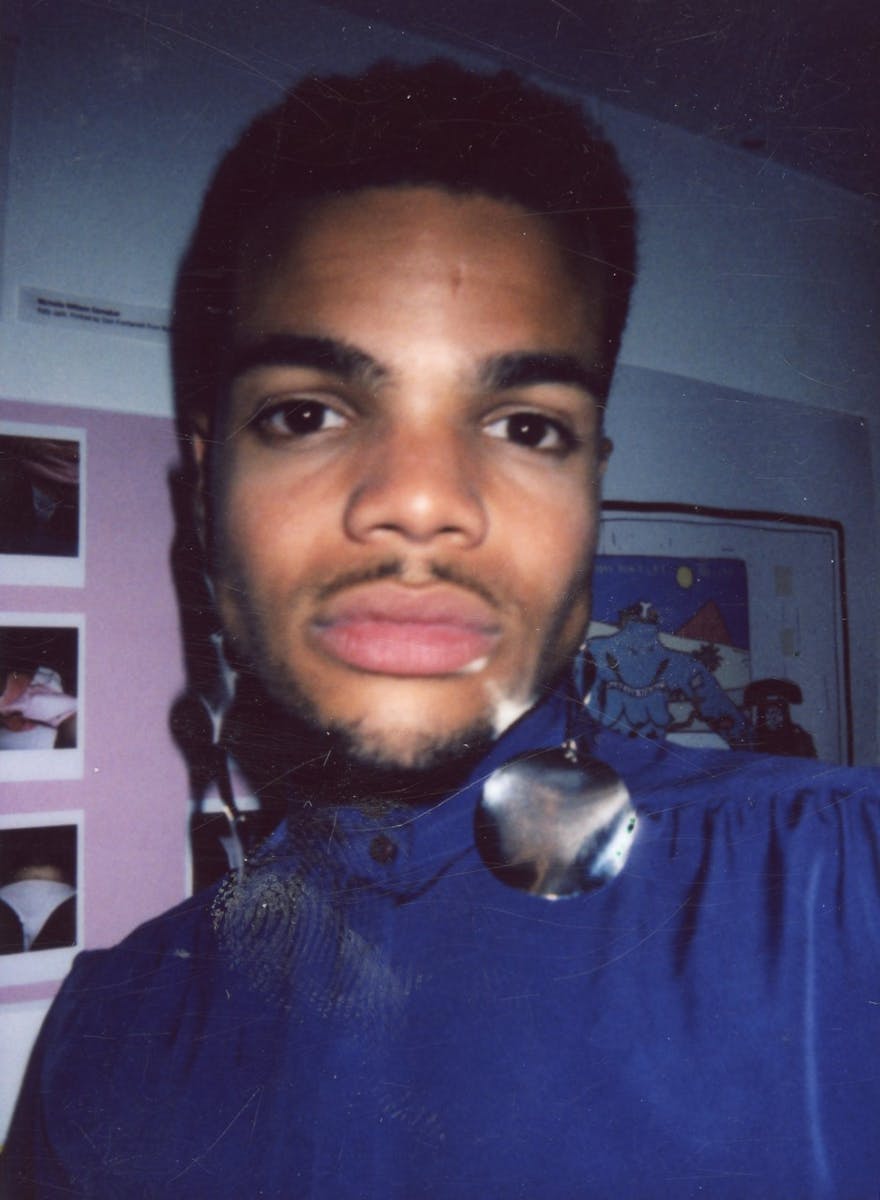 How would you describe Nice Mover to some­one who knows noth­ing about it?
MN: Les­bians, dis­co and debauchery.
JB: Big gay fam­i­ly reunion.

What's the strangest thing you've been asked to do to pro­mote Nice Mover?
MN: Sat naked in an inflat­able pad­dling pool full of ros­es on an over­looked met­al balcony.
MA: I got a text from Alex once that said ​'I'll be at yours in an hour, I need you to eat sushi from my feet for Nice Mover pro­mo'. She wasn't jok­ing. There's still video evi­dence.

What spe­cif­ic song or DJ set gets the best reac­tion at Nice Mover?
MA: Either Alex play­ing funk for her­self or Lulu mix­ing in the Kim Pos­si­ble theme tune.

Have you ever encoun­tered any trou­ble work­ing on the door?
HR: Most­ly it's always an amaz­ing expe­ri­ence, but there's always the odd drunk douchebag to deal with, peo­ple who con­de­scend­ing­ly ask if its a fan­cy dress par­ty, or once I turned a guy away after he com­pared LGBTQ+ clubs to zoos. Once a guy, who was coked out of his mind, start­ed scream­ing at all the bar staff because he didn't want to pay the 5p charge for a plas­tic cup, and then hung around out­side say­ing how unpro­fes­sion­al and mean we all were. There's always gag­gles of very well dressed mil­len­ni­als who come up to the door and con­fus­ed­ly ask ​'Is this Ruby's?' Which hap­pens around 20 times every time we do a night, they always look a bit too relieved when you tell them Ruby's is the next door down.

What's the best thing you've ever worn to Nice Mover?
DG: A tough tie between when I dressed as a chick­en woman, with one of my eggs paint­ed like a fried egg and when I was a run­away vil­lage bride with red ros­es com­ing out of my cleav­age and my long black yaki wig sweep­ing the ground pick­ing up leaves, stray riz­zlas and cig­a­rette butts as I strut­ted down Kings­land Road.
JB: A boa made of sty­ro­foam apples that I made. DRAMA.

What are some of your great­est achievements?
AL: Being able to inter­view the night's name­sake Gina X Per­for­mance on our 1st birth­day, (their album Nice Mover came out in 1978), and hav­ing her per­form with her daugh­ter along­side Dora Dia­mant, who also runs anoth­er Gina X-inspired dyke night in Paris, and myself. When Nice Mover began I was con­vinced Gina X didn't even exist any­more. She's to les­bians what Madon­na is to gays, I think. I'm a musi­cian, and I was so grate­ful to get to know one of my musi­cal idols through some­thing that I do out­side of my first love, and it helped me to unite the two.
MN: To be hon­est, just being alive. It's quite shit being a weirdo when you're grow­ing up, I always just assumed I wouldn't make it to my twen­ties. So yeah, glad to be here.
DG: Nev­er once falling walk­ing down the stairs of Vogue Fab­rics in my sky high Pleasers.
HR: I'm only 21 so I hard­ly ever ask myself ques­tions like that, I think my biggest achieve­ment is just grow­ing into my own as a per­son and fig­ur­ing out what I want to do. I feel like it's incred­i­bly cliché, but I was real­ly con­fused about the future when I was a teenag­er, but now I feel I'm in a place where I can see myself devel­op­ing for years to come, and I'm excit­ed about see­ing where that goes.
JB: Look­ing semi-decent on a budget.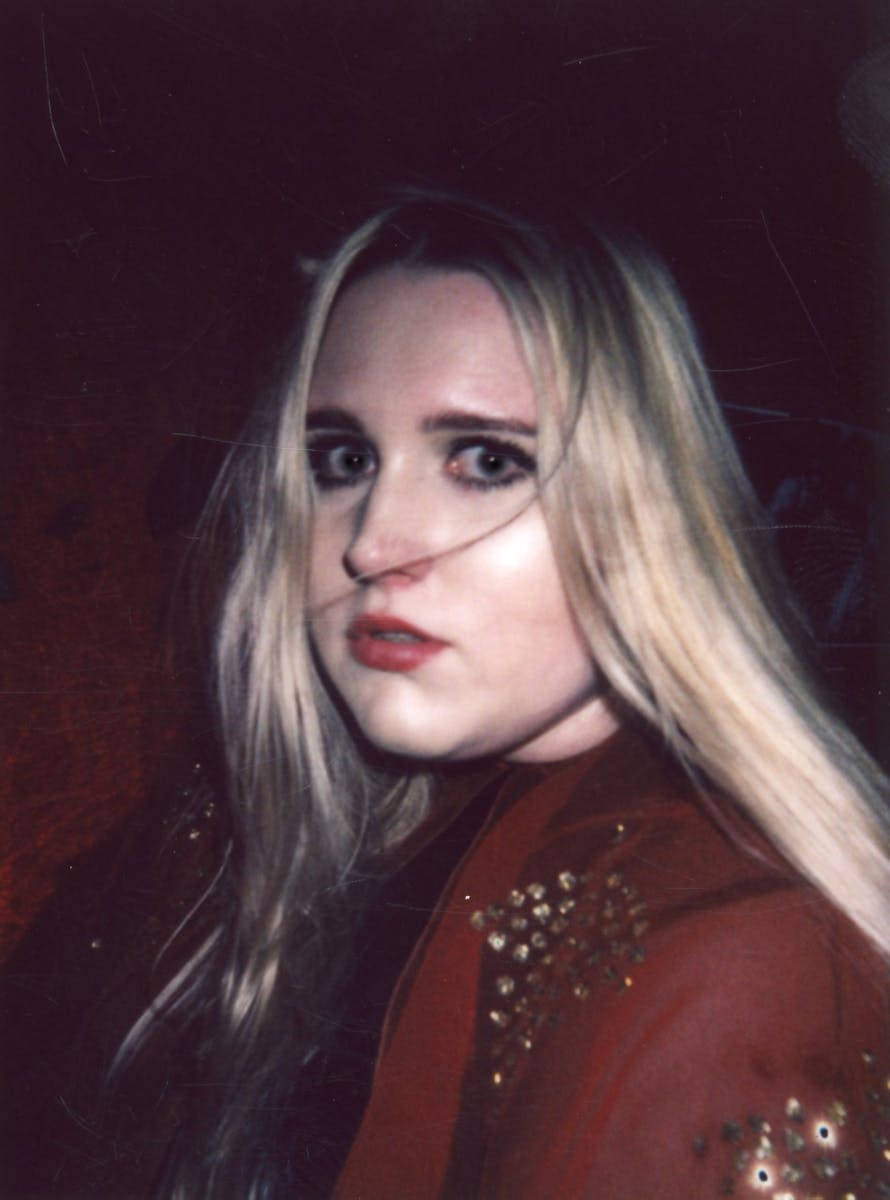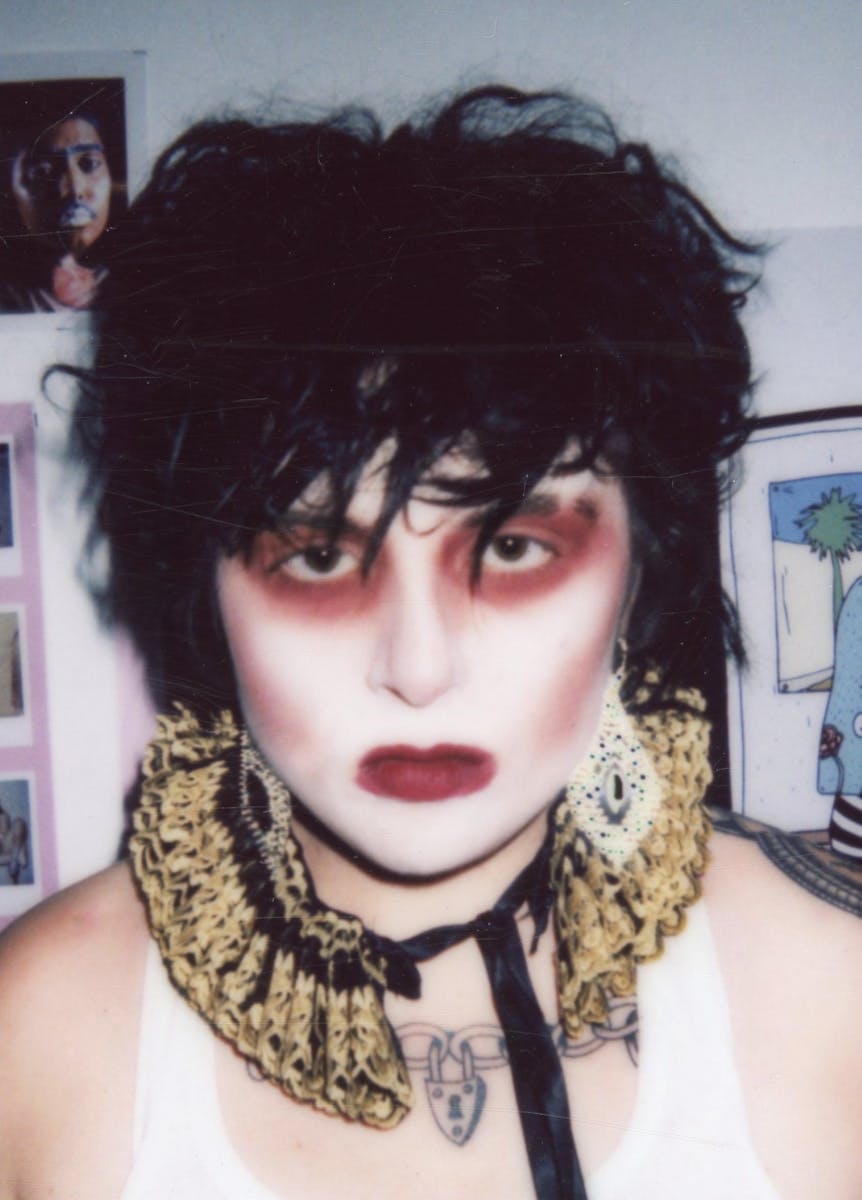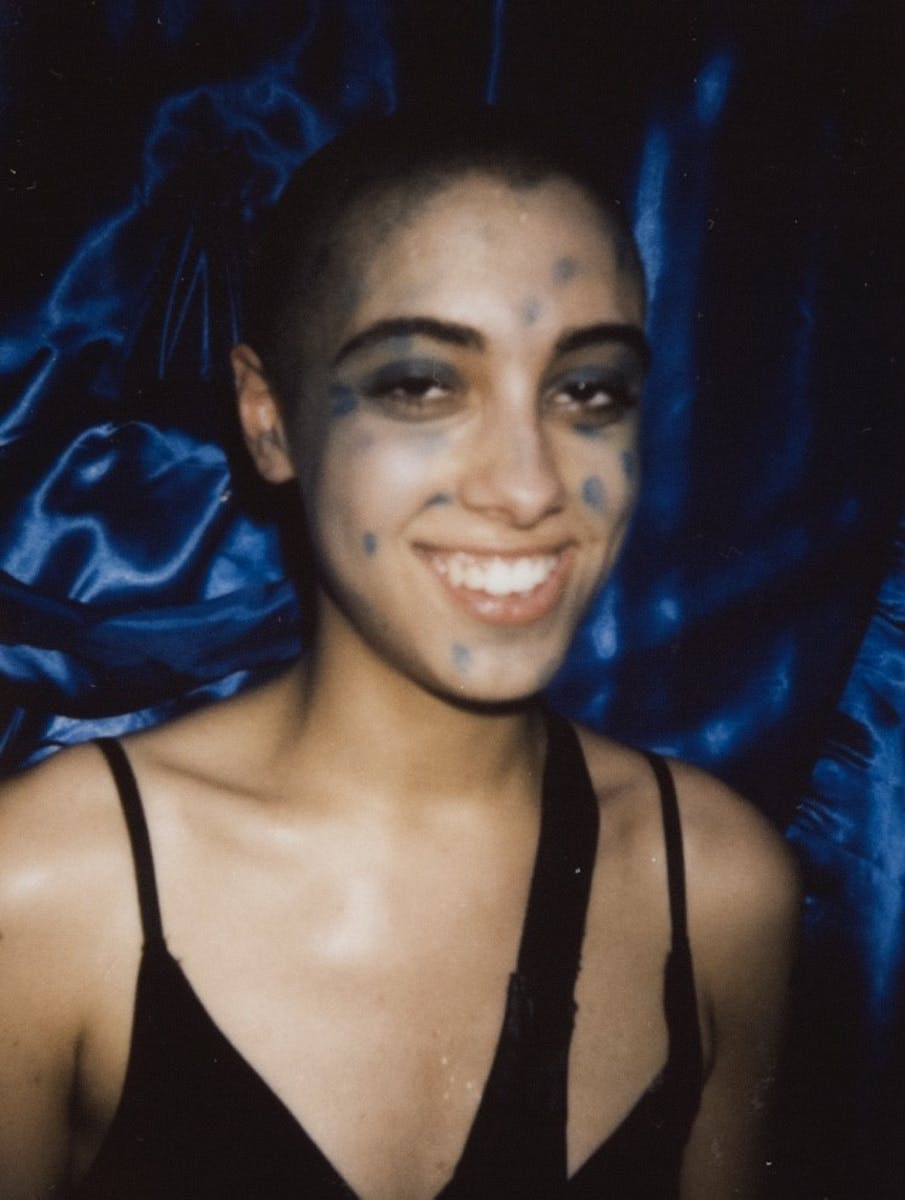 And how could Lon­don nightlife be improved?
AL: We need to see every­one mak­ing more of a brazen com­mit­ment to diver­si­ty, espe­cial­ly in LGBT+ scenes — white fear is set­ting back the pro­gres­sion of our com­mu­ni­ty. Also hav­ing a sol­id home. In an ide­al world, we would have a hang out spot that we could go to at any hour of the day. We're lim­it­ed in our resources, part­ly because we're still stu­dents, but most­ly due to the extor­tion­ate rent prices in Lon­don. Of course we'd love to open a mod­est space some­where east, but it doesn't look like­ly with­out a crazy sur­plus of cash.

MA: I think there's always a con­ver­sa­tion to be had about diver­si­ty, peo­ple need to under­stand that com­mit­ment to inclu­sive plan­ning and book­ing of events is not tokenism, because there is so much non-white talent.

DG: We're always strug­gling for our right to keep exist­ing – be it the rent of our spaces ris­ing, our late licences being tak­en away or the safe­ty of our scene's mem­bers always being threat­ened as they walk home at night – we are always defend­ing our right to par­ty and exist, fierce­ly and proudly.

AL: In gen­er­al, I would make it more impor­tant. I know more than any­one the reluc­tance to go out if you're feel­ing shit or tired, but we have to build our own scene. Peo­ple com­plain about pre­vi­ous decades being bet­ter for nightlife and use this as an excuse to not go out. If you look at LGBT+ nightlife in Berlin it's only bet­ter because it's a large part of their cul­ture, Berghain got out of pay­ing more tax because it was likened to the Opera. An extra few peo­ple at a night can make or break it, so show up to Fri­day night dinner.
MN: Bet­ter venues. Cheap­er drinks. Less BrewDogs.
---