Nice Mover is the young D.I.Y disco that's thriving in East London

The team behind the wild party that's making the London scene smile again.
There are very few London clubs that tick every box on the going-out agenda. Most of us have spent a Saturday night or two traipsing around either Shoreditch or Soho, looking for the cheapest entry fee before soon giving in to the cold and paying £8 to listen to Outkast. The club tick-box seems straightforward – somewhere that plays music that you want to dance to, where you can buy a double for less than a tenner – but even that proves too much to ask of most venues.
But more and more independent club nights are emerging all over London. In the West, for those who were a part of the ​'80s scene and wanting to revisit it, Chris Sullivan – formerly of Wag Club – hosts his own monthly night at the Groucho. Whilst in the East, a handful of closely-knit young creatives are catering to the LGBTQ+ community and throwing parties in and around Hackney. In Dalston, the ex-fashion atelier turned gay club Vogue Fabrics Dalston is home to Nice Mover – an 18-month old disco that encourages attendees to get out their glad-rags and snack on the wall hangings.
When student Alexandra Loveless began Nice Mover in 2017, she used the funding from her university's art society to gradually evolve her arthouse film-club into a monthly bacchanal. The event has hosted a plethora of DJs and performers, including the ​'70s avant-garde ensemble Gina X Performance, whose 1978 album Nice Mover inspired the name of the night. Following Saturday's party, The Face speaks to six of the people that have made the event what it is today.

Alexandra Loveless, 21, head honcho, musician, art student, and the founder of Nice Mover; Marcus Amaglo, 20, ball host, dancer, and PR mogul; Matilda Nixon, 20, right-hand-woman of Loveless and regular face of Nice Mover promo videos – religion student and model; Honor Rose Cooper Hedges, 21, Nice Mover's door-woman and the smoking area's peacekeeper – fashion journalism student and writer; Joseph Bates, 22, known for creating looks from the decor – fashion stylist and fashion communication student; Danielle Goldman, 23, the best dressed ​'runaway village bride' we've ever seen – fashion stylist and regular attendee.
What separates Nice Mover from other club nights?
AL: People come to Nice Mover and turn incredible looks, but also shit themselves on the road outside. Everyone talks to everyone, everyone dances with everyone, and everyone gets their portrait taken. I also don't think many others are stupid enough to spend hours decorating a pitch black club in fruit, flowers and foil.
MA: It's the only event I've been to where there are hundreds of roses stapled to the walls one time, and walls covered in white fabric for you to paint the next.
DG: Nice Mover centres events around themes we all love but approaches them with humour, satire and affection – it's not a nostalgic circle jerk, but a cute kiki where you can wear your best crinoline skirt and dance to Cardi B in the same evening. It offers up opportunities for creatives of all disciplines – established or not – to showcase their art in a safe space. And the merch is gorge too!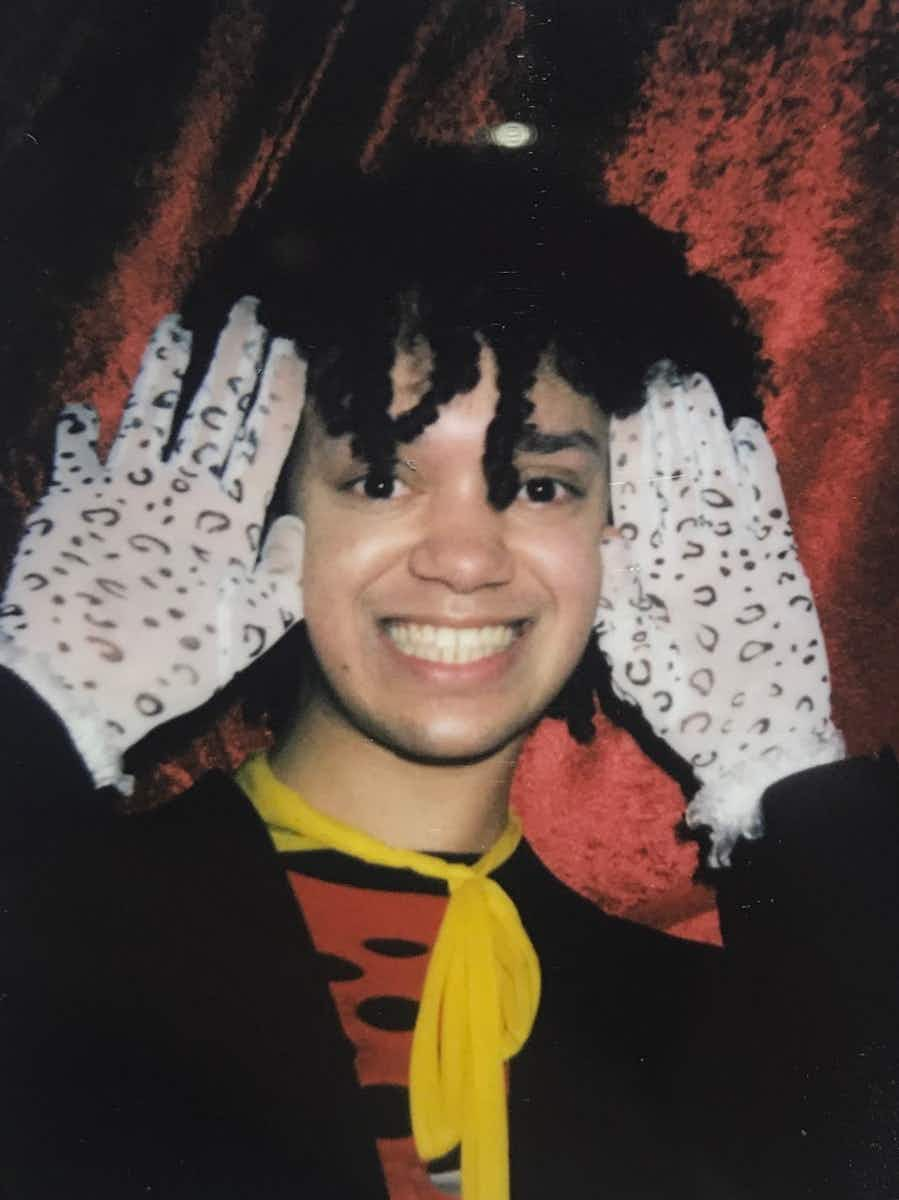 How would you describe Nice Mover to someone who knows nothing about it?
MN: Lesbians, disco and debauchery.
JB: Big gay family reunion.

What's the strangest thing you've been asked to do to promote Nice Mover?
MN: Sat naked in an inflatable paddling pool full of roses on an overlooked metal balcony.
MA: I got a text from Alex once that said ​'I'll be at yours in an hour, I need you to eat sushi from my feet for Nice Mover promo'. She wasn't joking. There's still video evidence.

What specific song or DJ set gets the best reaction at Nice Mover?
MA: Either Alex playing funk for herself or Lulu mixing in the Kim Possible theme tune.

Have you ever encountered any trouble working on the door?
HR: Mostly it's always an amazing experience, but there's always the odd drunk douchebag to deal with, people who condescendingly ask if its a fancy dress party, or once I turned a guy away after he compared LGBTQ+ clubs to zoos. Once a guy, who was coked out of his mind, started screaming at all the bar staff because he didn't want to pay the 5p charge for a plastic cup, and then hung around outside saying how unprofessional and mean we all were. There's always gaggles of very well dressed millennials who come up to the door and confusedly ask ​'Is this Ruby's?' Which happens around 20 times every time we do a night, they always look a bit too relieved when you tell them Ruby's is the next door down.

What's the best thing you've ever worn to Nice Mover?
DG: A tough tie between when I dressed as a chicken woman, with one of my eggs painted like a fried egg and when I was a runaway village bride with red roses coming out of my cleavage and my long black yaki wig sweeping the ground picking up leaves, stray rizzlas and cigarette butts as I strutted down Kingsland Road.
JB: A boa made of styrofoam apples that I made. DRAMA.

What are some of your greatest achievements?
AL: Being able to interview the night's namesake Gina X Performance on our 1st birthday, (their album Nice Mover came out in 1978), and having her perform with her daughter alongside Dora Diamant, who also runs another Gina X‑inspired dyke night in Paris, and myself. When Nice Mover began I was convinced Gina X didn't even exist anymore. She's to lesbians what Madonna is to gays, I think. I'm a musician, and I was so grateful to get to know one of my musical idols through something that I do outside of my first love, and it helped me to unite the two.
MN: To be honest, just being alive. It's quite shit being a weirdo when you're growing up, I always just assumed I wouldn't make it to my twenties. So yeah, glad to be here.
DG: Never once falling walking down the stairs of Vogue Fabrics in my sky high Pleasers.
HR: I'm only 21 so I hardly ever ask myself questions like that, I think my biggest achievement is just growing into my own as a person and figuring out what I want to do. I feel like it's incredibly cliché, but I was really confused about the future when I was a teenager, but now I feel I'm in a place where I can see myself developing for years to come, and I'm excited about seeing where that goes.
JB: Looking semi-decent on a budget.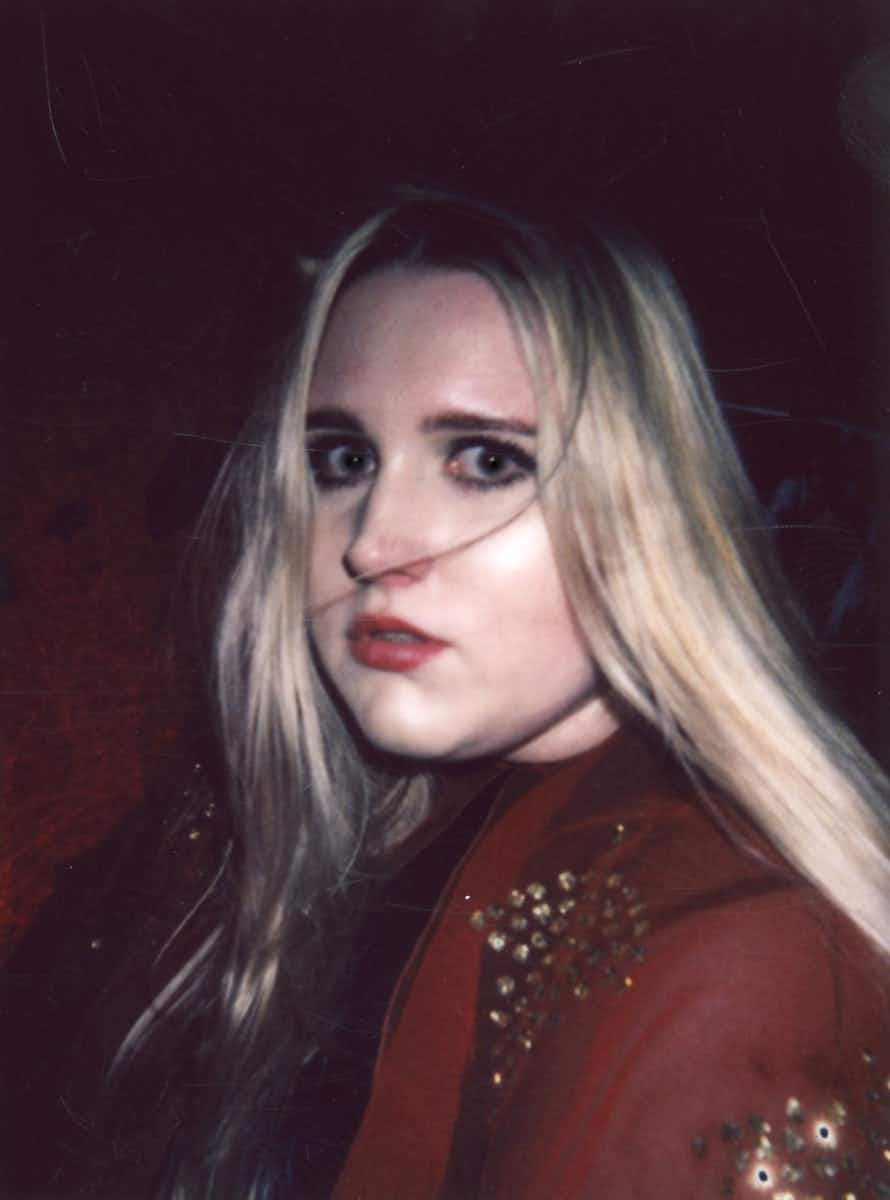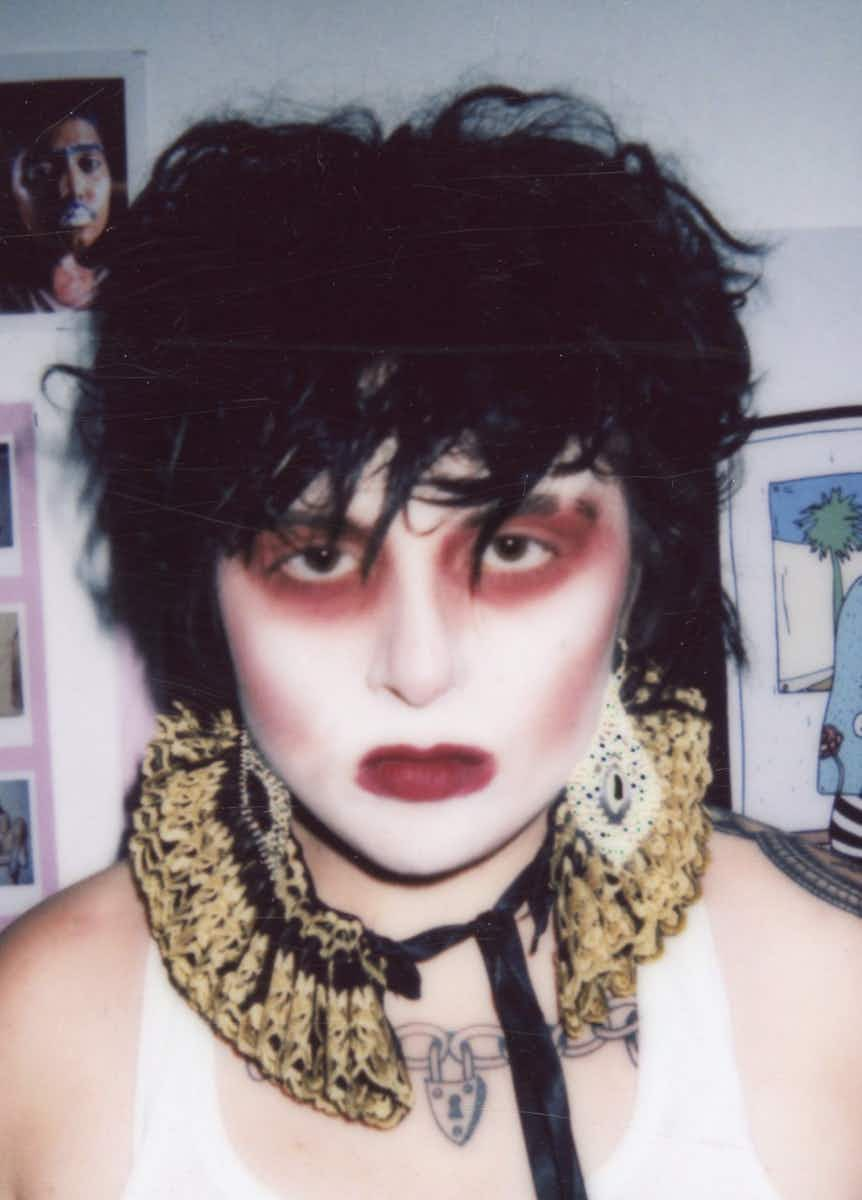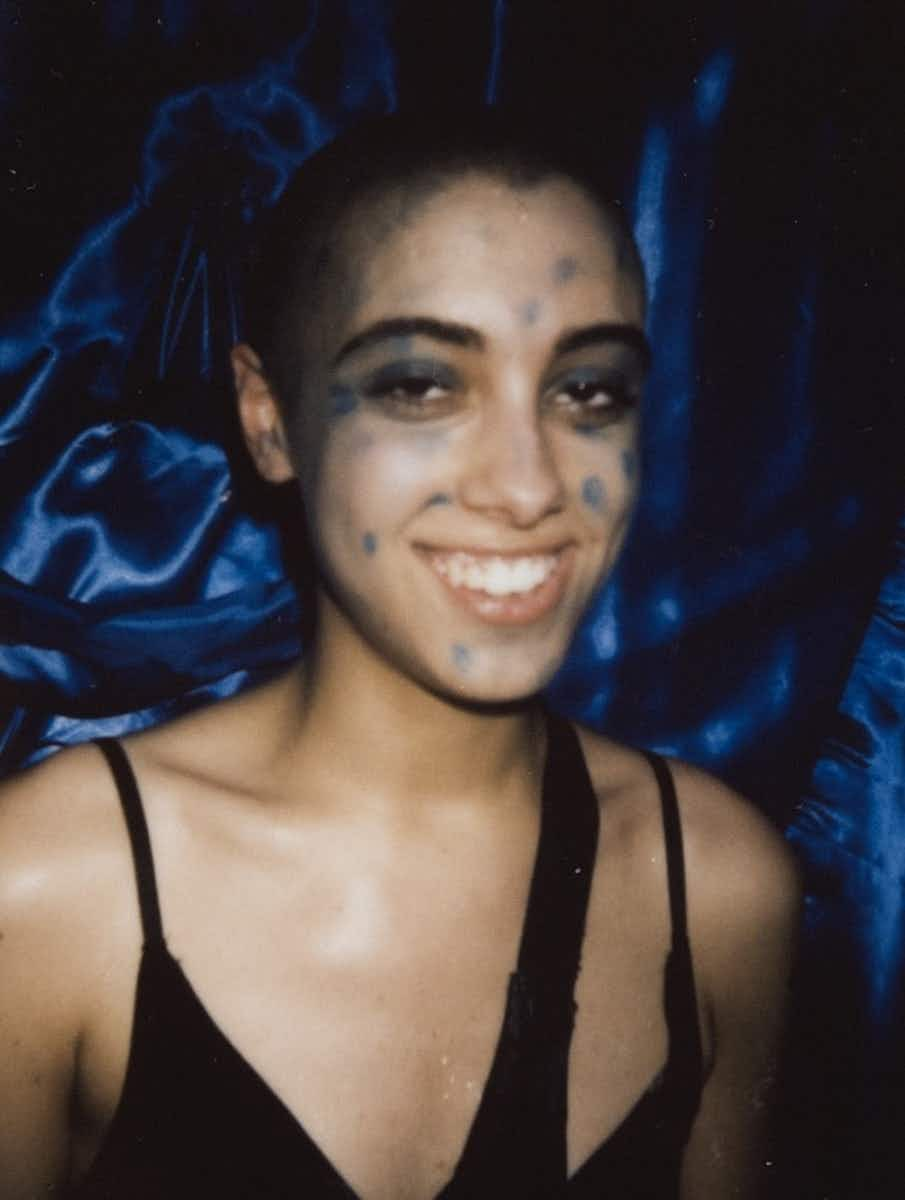 And how could London nightlife be improved?
AL: We need to see everyone making more of a brazen commitment to diversity, especially in LGBT+ scenes — white fear is setting back the progression of our community. Also having a solid home. In an ideal world, we would have a hang out spot that we could go to at any hour of the day. We're limited in our resources, partly because we're still students, but mostly due to the extortionate rent prices in London. Of course we'd love to open a modest space somewhere east, but it doesn't look likely without a crazy surplus of cash.

MA: I think there's always a conversation to be had about diversity, people need to understand that commitment to inclusive planning and booking of events is not tokenism, because there is so much non-white talent.

DG: We're always struggling for our right to keep existing – be it the rent of our spaces rising, our late licences being taken away or the safety of our scene's members always being threatened as they walk home at night – we are always defending our right to party and exist, fiercely and proudly.

AL: In general, I would make it more important. I know more than anyone the reluctance to go out if you're feeling shit or tired, but we have to build our own scene. People complain about previous decades being better for nightlife and use this as an excuse to not go out. If you look at LGBT+ nightlife in Berlin it's only better because it's a large part of their culture, Berghain got out of paying more tax because it was likened to the Opera. An extra few people at a night can make or break it, so show up to Friday night dinner.
MN: Better venues. Cheaper drinks. Less BrewDogs.

More like this