3am Eternal. No, not the 1991 rave tune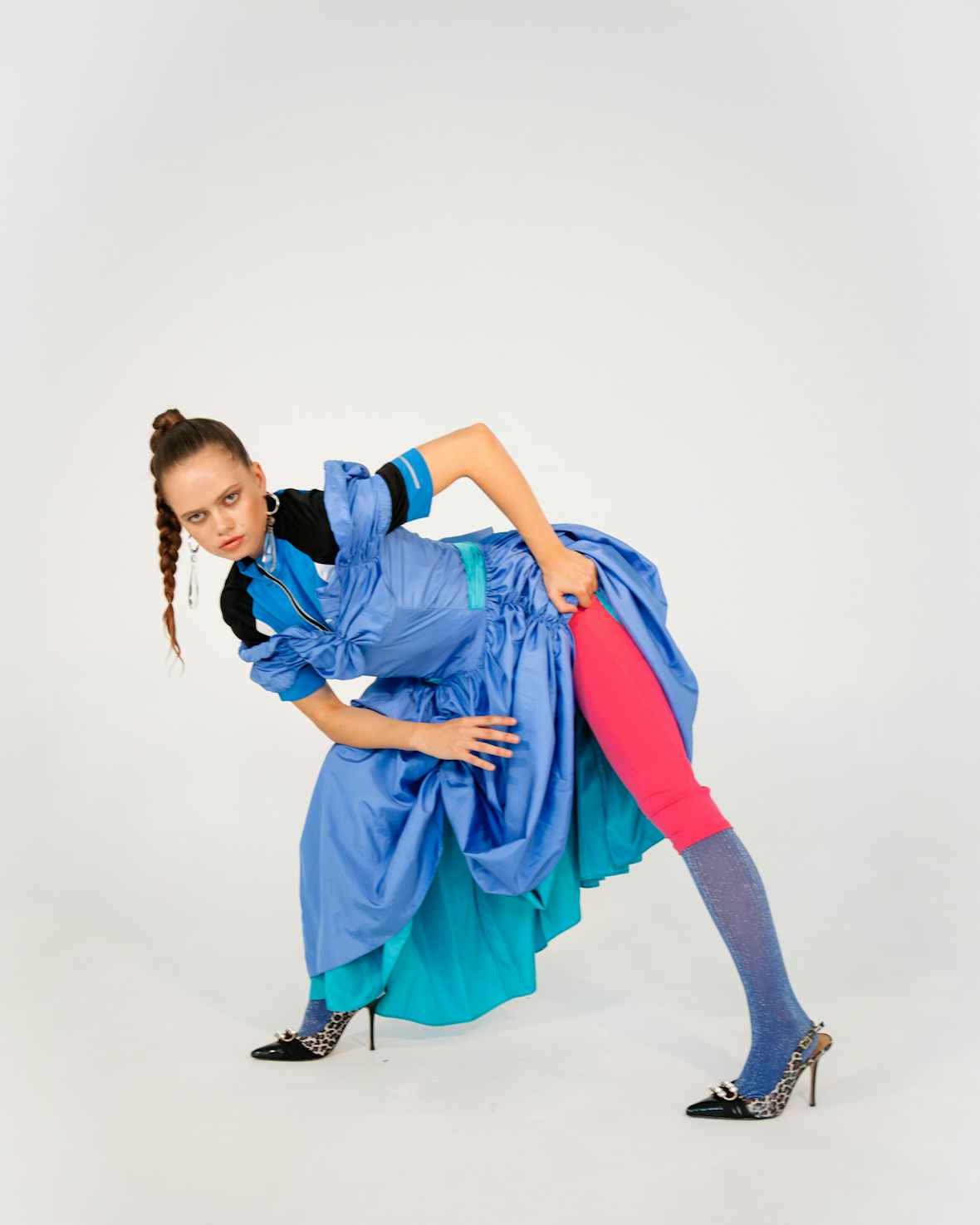 Upcycling 001: Taking you from the workplace to the sticky-floored club, Caitlin Price has teamed up with her sister to design a sexy and affordable take on fashion sustainability.
In case you haven't noticed (where have you been?), mass-production and single-use values are leading to global ecocide. And the fashion industry has come under some rightful scrutiny. Designers far and wide, though, are becoming more aware of the role they're going to have to play in saving the planet — and are starting to offer us lowly consumers more than just piles of ​"on-trend" French-slogan jumpers, mountains of wet-look leggings and sacks of unsightly jeans ripped-at-the-knees (which, FYI, take 2,000 litres of water to produce).
Most excitingly this means designer Caitlin Price and her capsule collection of all-sustainable pieces, 3am Eternal. Playful, irreverent and super sexy, 3am Eternal exists on Depop and as an e‑commerce platform, and was set up by Price and her sister, Emily, who ​"has a Fine Art background and runs her own vintage clothing business," says Caitlin.
"I was beginning to think about new possibilities and more sustainable ways of working. Emily and I decided to join forces to set up a sister company to Caitlin Price for those that love the brand. It's a new direction for the modern, conscientious woman."
That same woman was at the forefront of Price's eponymous label, set up after she graduated from Central Saint Martins' MA Fashion Womenswear programme, under the late Professor Louise Wilson. After designing at Christopher Shannon for 3 years, Price decided to go it alone.
Creating pieces which called to mind early ​'00s party girls (mixing high-quality tailoring with sportswear and drum-and-bass rave influences) she caught the attention of fashion's fairy godmother Lulu Kennedy. In 2015, Price showed her first collection through Fashion East, which led to her doing the rounds at Shanghai Fashion Week, CIFF Copenhagen and the London Show Rooms in Paris.
With 3am Eternal though, Price's designs have become more abstract. More colour, more layering – think emerald green crop tops worn over clean white shirts – power dressing staples worn with sport-tech materials from contemporary brands like Prada, Escada and Sportmax. Despite the fact that the pieces are all up-cycled, the siblings ​"worked on the collection in the same way we would work on any collection," says Price. ​"We put together a line-up, did a range plan, selected our colour palette, and decided fabrics. Then rather than making each piece from scratch, we sourced existing pieces we felt we could adapt."
If like many of us, you're pinching the pennies for whatever reason, fear not. You can grab the one-of-a-kind looks from prices ranging £20 – 140. Gorgeous!
Below, we catch up with Price to talk style faux pas, tips for staying fashionable and sustainable, and what she wants the industry to do to create a better environment for all.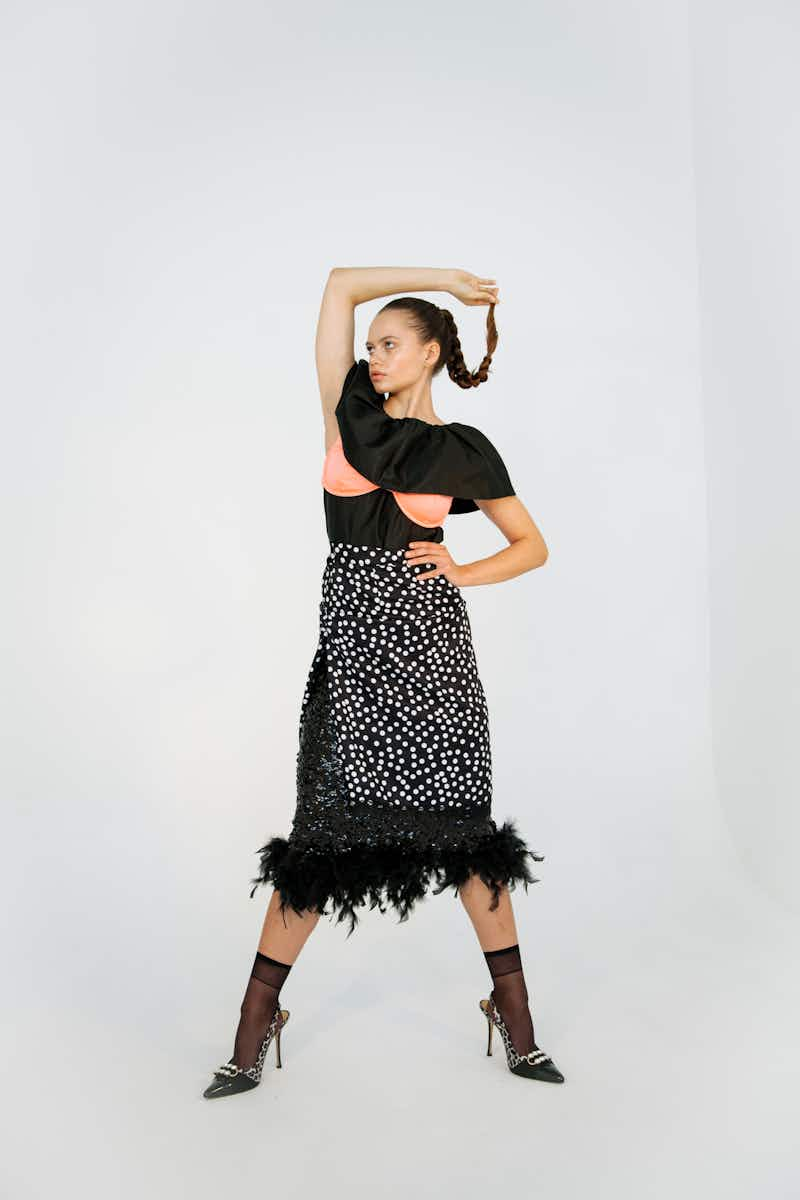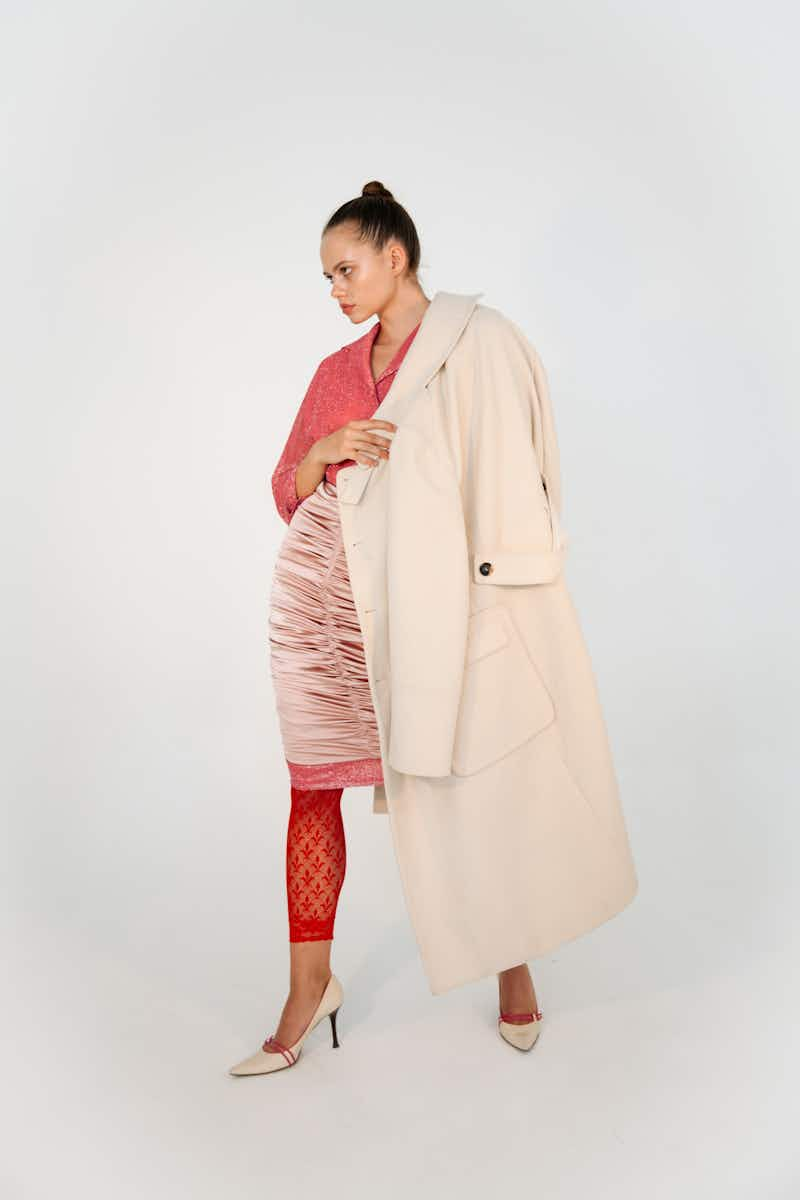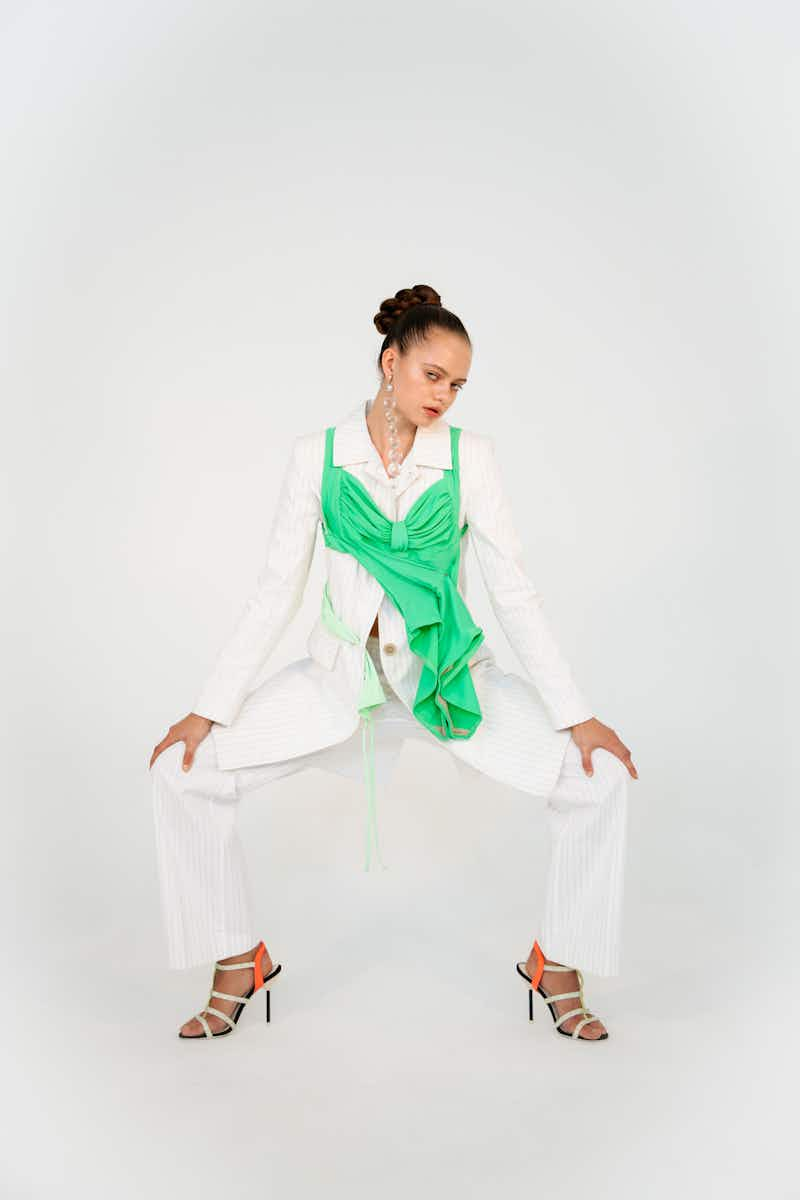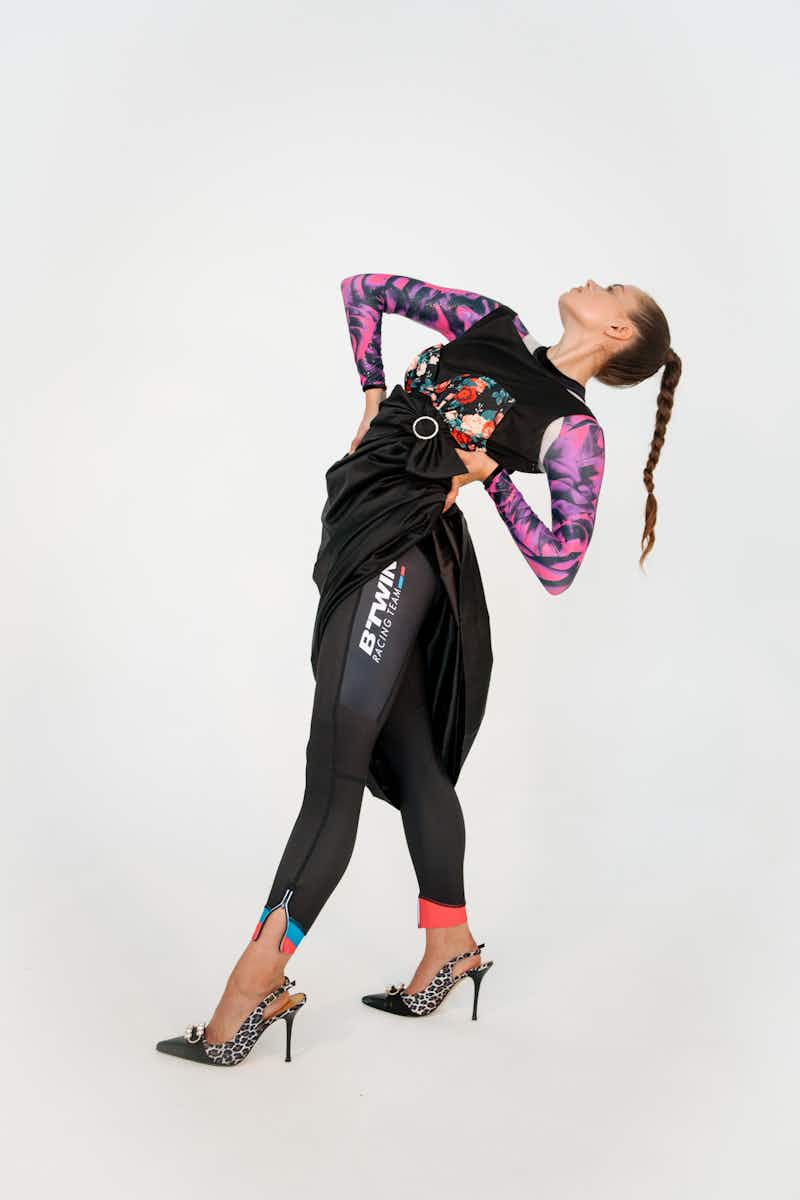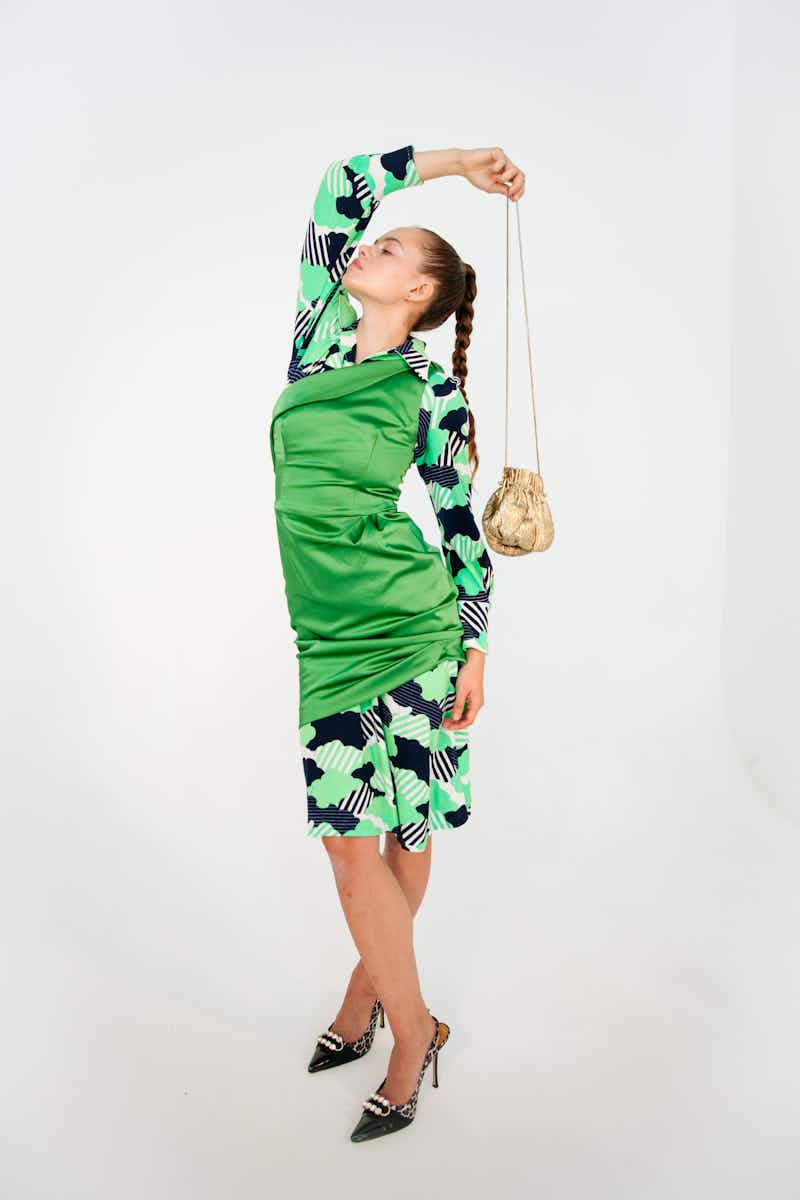 What are your tips for staying stylishly sustainable?
Instead of replacing garments in your wardrobe, look at how you could wear them differently through layering, adapting or altering and swapping with friends.
What's your favourite item from the collection?
Definitely the ​"cobalt taffeta double layer ball gown". It's an original handmade ​'80s piece with a Victorian look. We gave a new life to it by ruching the skirt layers and adding more gathers to creating a more contemporary silhouette.
What's the biggest environmental faux pas in fashion?
Buying off the peg and seasonal trend items that get worn a couple of times, then discarded.
What can the industry do to help the current climate catastrophe?
Every company needs to look at their manufacturing processes and take responsibility for reducing the negative impact they have on the planet as much as they possibly can. Being a creative industry, we should be forward-thinking and coming up with creative solutions to help the issue.

If you could upcycle any look past or present, which would it be?
Describe the brand ethos in three words…
Re-imagine, re-glamorise and re-invent.
Lastly, the future of fashion is…
For eternity, not seasons.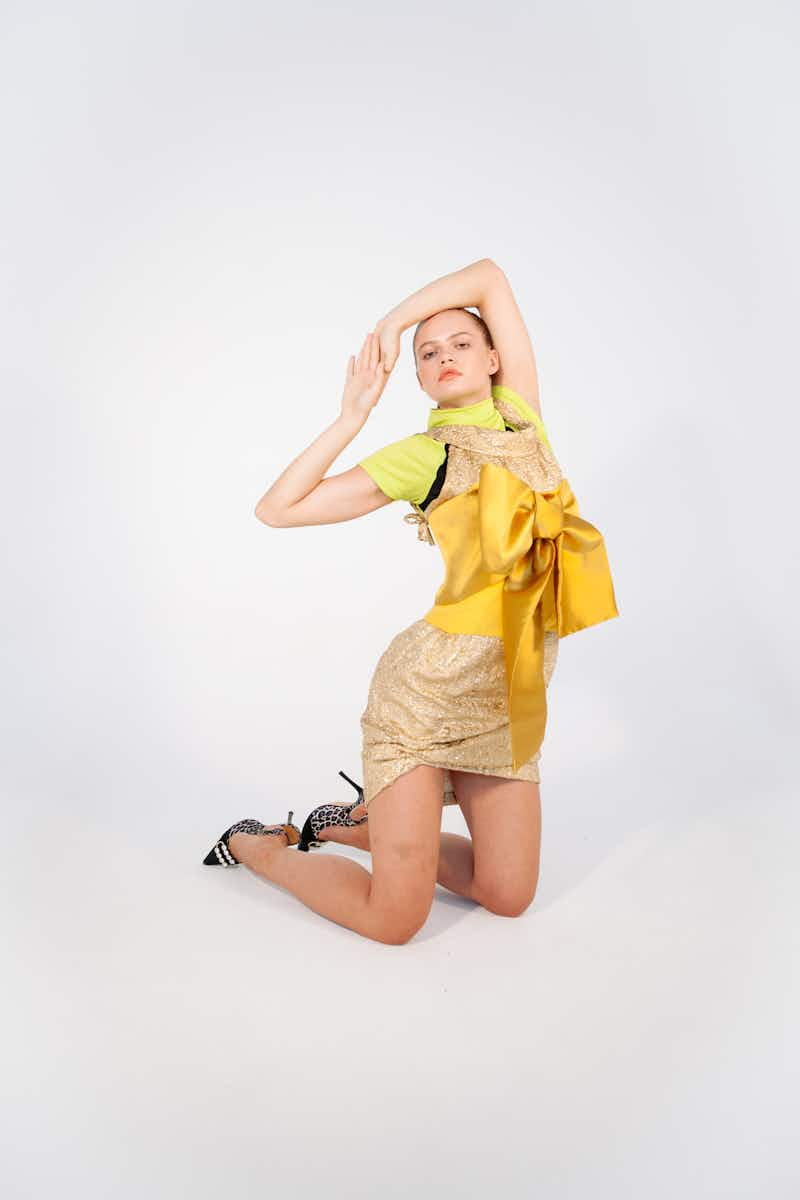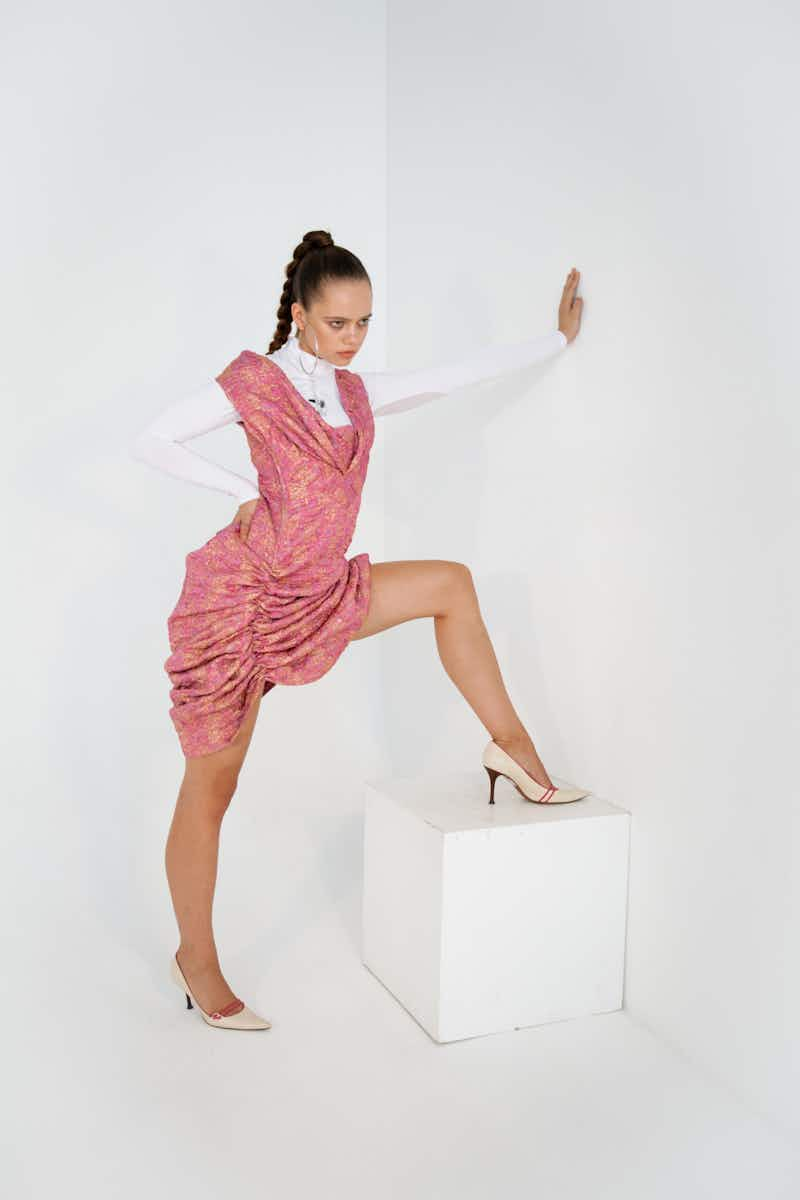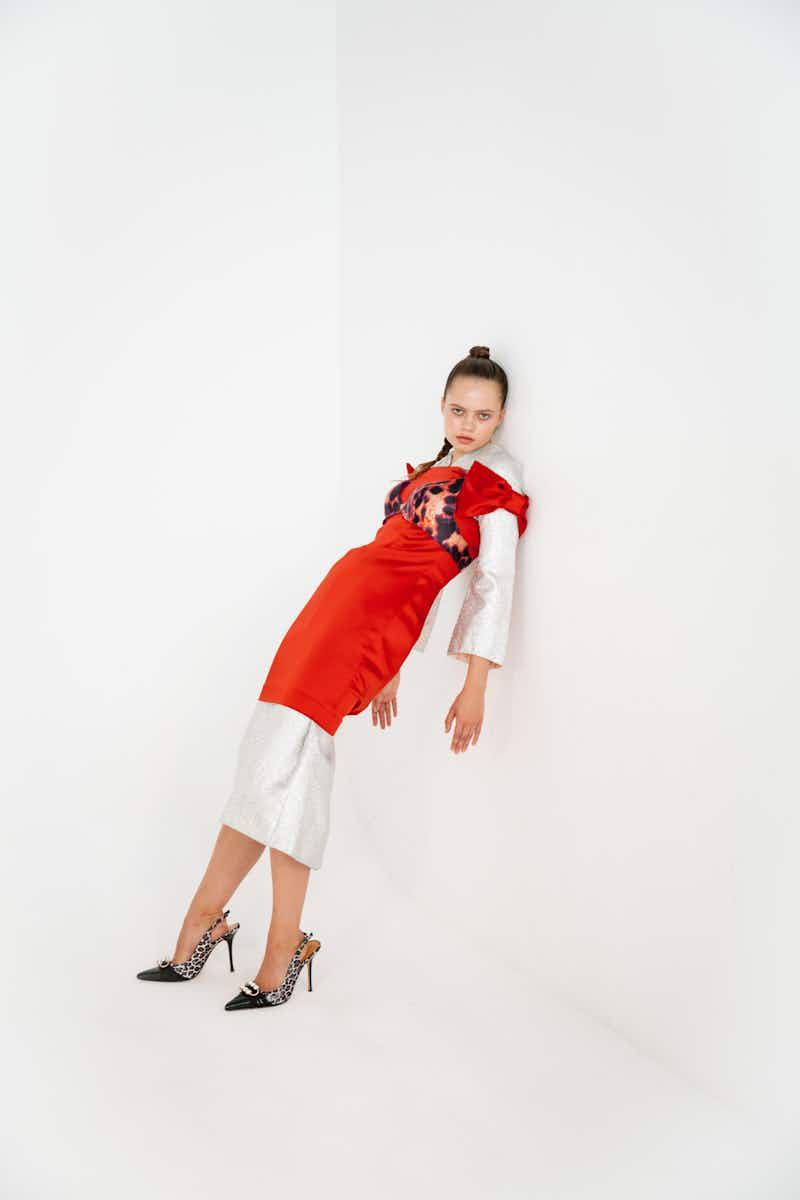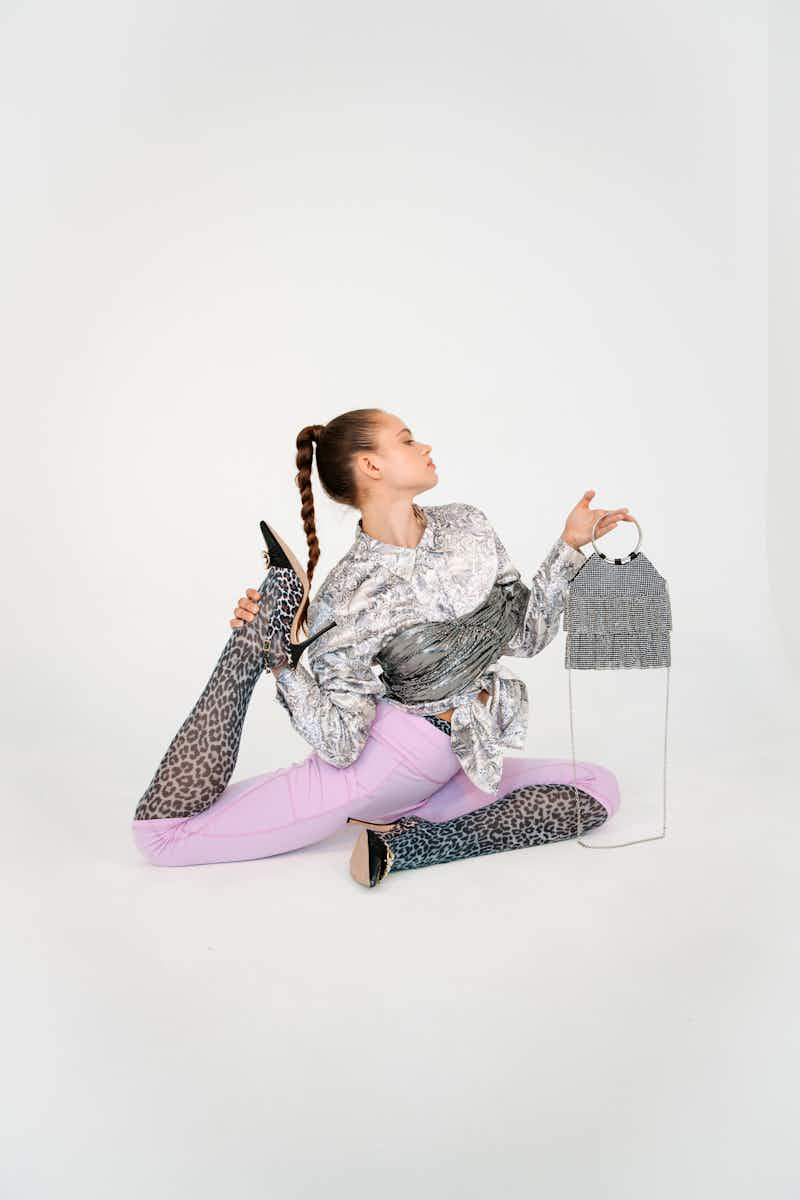 More like this