AGR finds the uncommon thread in British knitwear design

Knitting ain't just for nans, and Alicia Robinson is proving it head on. A disruptor at heart, the designer draws from rebellious subcultures of Britain's hazy past to create bold new statements, challenging common knitwear tropes in 2021.

When Alicia Robinson, founder of cult knitwear brand AGR, was 14, she was sent off to boarding school in a derelict town in Devon. She was getting into all sorts of trouble growing up in Croydon. ​"I was like, where the fuck am I, surrounded by all these super posh people? I didn't really understand what was going on," she says, laughing. Returning to London at the age of 18, Robinson found herself immersed in the capital's nightlife, making friends and working various jobs.
But even before she messed about and got shipped off to the West Country, Robinson always had an interest in clothes. Her mum was a designer when she was younger and she had access to various sewing machines and fabrics. Her mum taught her the techniques that would later land her a spot at Chelsea College of Art in 2013. ​"By that point, I already knew I wanted to do knitwear," the 29-year-old says. ​"My mum gave me her old machines that I still use now, so it's really like a development from her."
It wasn't really until after university when Robinson set her sights on becoming one of London's most subversive knitwear designers to have launched in the past few years. She admits Chelsea was ​"a bit mumsy," worlds apart from the fiery personality and restless DIY style that infiltrates her brand. It was once she stepped into the working world, interning for designer James Long – now creative director at Iceberg, where she got an idea for what was ahead. ​"For about five years, I always had three jobs," she says. ​"I'd be working for a designer, doing a bit of freelance on the side, then working at Visions nightclub [in Dalston, East London]. I've always been hustling." It's this experience that she now passes down to her interns: watch and learn.
Robinson's first design break-through for AGR came in 2019 but, unsurprisingly, not in the most conventional way. Having established her signature Day-Glo, maximalist style behind the scenes, it was at Notting Hill Carnival when the public had their first taste for it, too. Her friends and self-confessed muses, including stylist and Wavey Garms co-founder Rhiannon Barry, Htown founder Harry Fisher and musician Greentea Peng, had asked her to design the pieces for the upcoming bank holiday weekender. At the time, she was the supervisor of a pub in Tottenham, working at a yarn shop on the side. ​"I thought, let's make this into a thing since I'm making 20 outfits anyway," she says. ​"Then Nike sent, like, 45 pairs of trainers for us. From there people started talking about it, and it really kicked off."
Soon after, luxury retailer SSENSE got in touch, where Robinson would release her debut collection. From the early influences of her mum's knitwear work, AGR launched as a hybrid of sartorial subculture references: the oversized baggy styles of Madchester's Hacienda partiers of the late 1980s, the mashed-up, hypercoloured prints of early ​'90s ravers and, weaved into the core of the brand, a rebellious punk spirit recontextualising the common myth that knitwear is for nans.
"Whenever I tell someone I'm a knitwear designer, they do this knitting needle hand gesture, which I always find really funny," she says. ​"They immediately think of you as being really grannyish and boring – I don't just sit at home 24/​7 knitting and reading books. There's so much you can do with it."
That's certainly the case for Robinson, who has carved a reputation for producing knitwear frequently worn by London's boldest characters within music, art, fashion and nightlife. The fabric itself is made using heavy-duty factory machines, to build layers which eventually become key pieces. In fact, she has just invested in one herself, which sits proudly in her new Bermondsey studio. Psychedelic, mohair jumpers bear candy-coloured stripes and swirls, while multicoloured cargo pants and over-the-knee skirts nod to steampunkers. Equally as colourful dresses are figure-hugging but never disregarding the designer's comfort-first approach, and T‑shirts resemble old rave flyers – inviting, but ever so disruptive.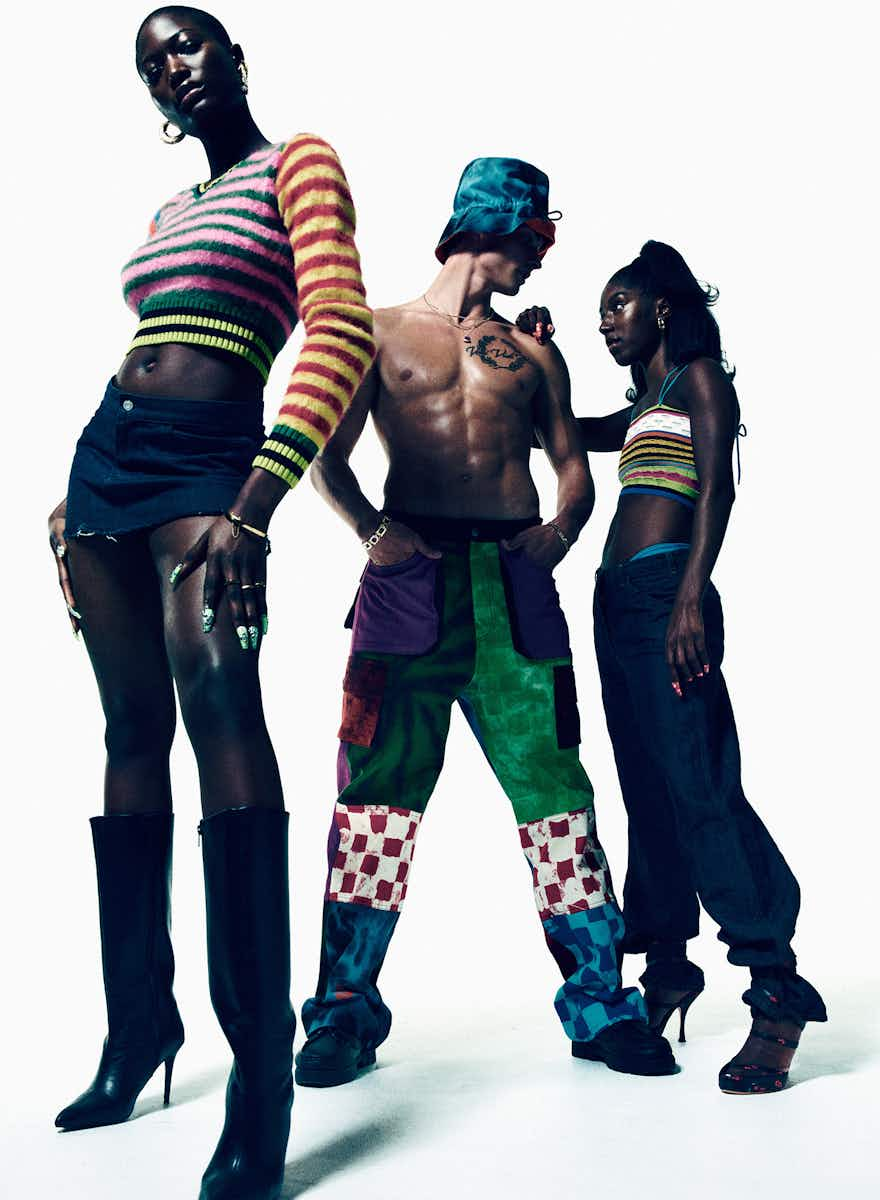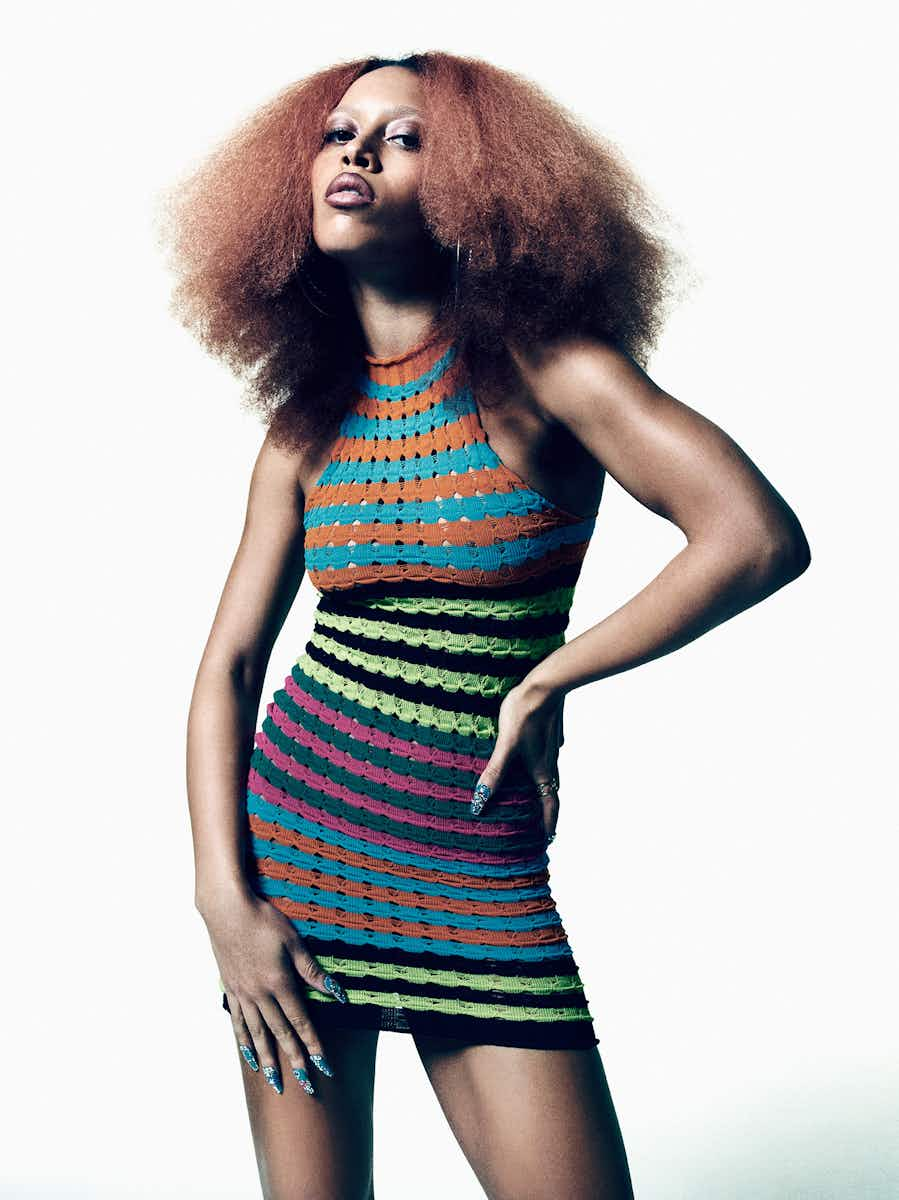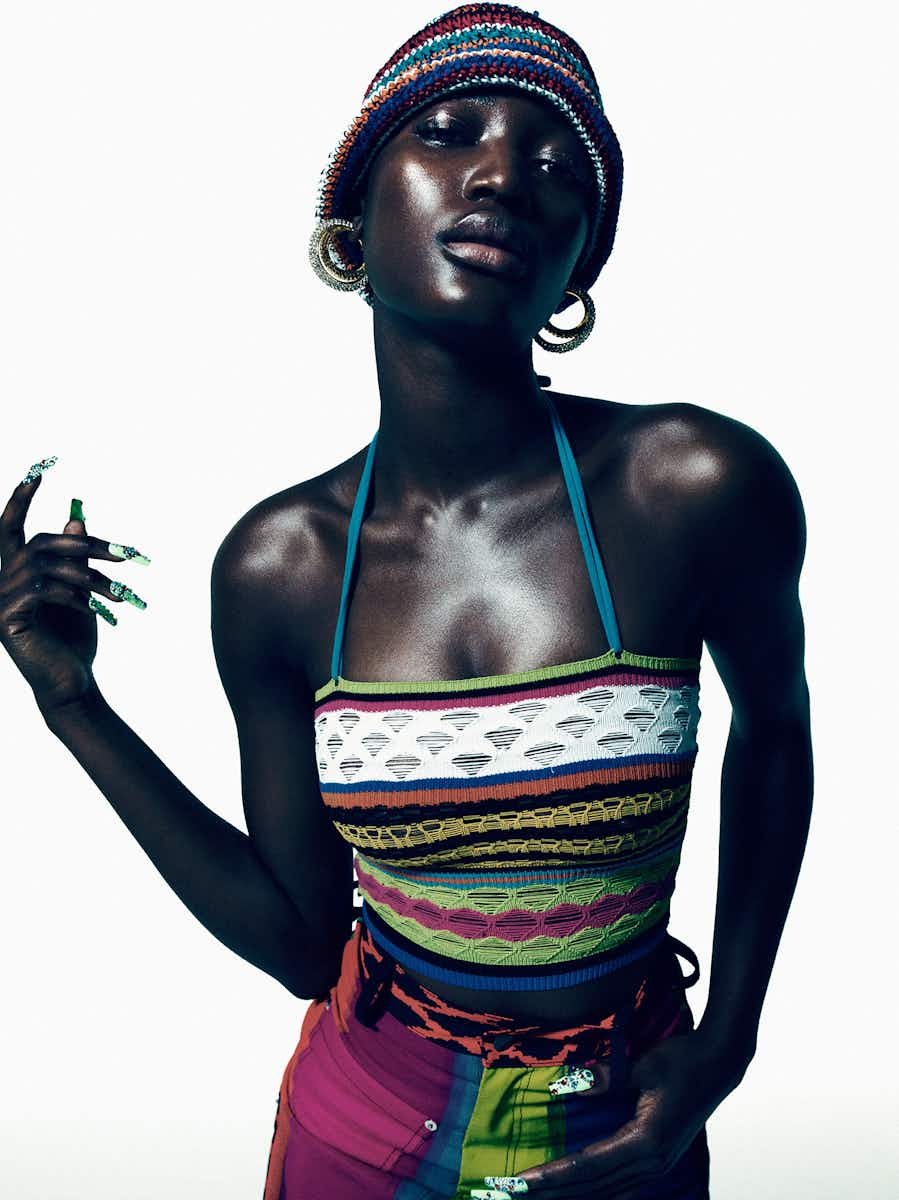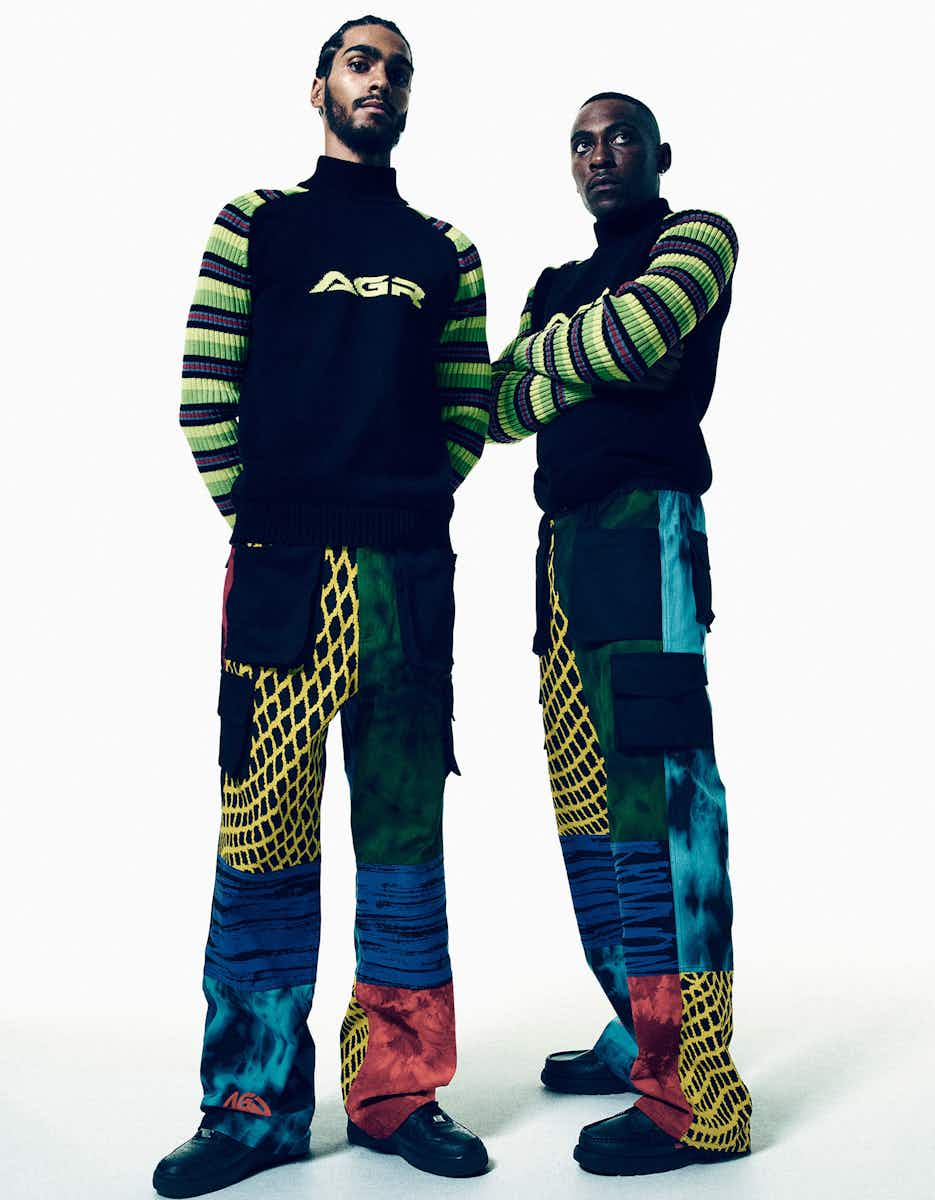 Robinson's next collection, released in the coming weeks, has a sleeker approach – ​"almost like a Stone Island vibe," she adds, and it's expanded since previous seasons. Sticking to core fabrics like mohair, hoodies are introduced with the heavyweight of cotton but the fluff of mohair. There are lycra pieces for women, jersey tracksuits and even a puffer, which the designer admits has been one of her personal wardrobe staples for quite some time. As well, Robinson is trying out a new technique, having a graffiti artist spray paint directly onto knits. ​"Hopefully, fingers crossed, it'll be amazing!"
Inherently, AGR has carved itself as a disobedient brand, going against the common tropes of traditional knitwear. While oftentimes young British knitwear designers revel in the broad heritage of British knit, looking towards country landscapes, AGR paint-splats that and creates its own riotous stamp for future wearers who don't adhere to the norm.
"I'm drawn to people that are a bit rebellious and don't give a fuck," Robinson says. ​"The person that wears AGR is super confident, walking down the street looking a bit mad. But loves it."

More like this