Alexander McQueen AW21: pure flower power

Creative director Sarah Burton helms a collection of strength and resilience, while harking back to the beauty of the British countryside.

If Sarah Burton's last Alexander McQueen collection looked at the bleak nakedness of London in the midst of a global pandemic – when streets were empty and a pollution-less nature was gently restoring itself – this season, it is Burton who is healing. Or, in her words, making ​"something beautiful, something meaningful."
While McQueen's creative director was prevented from taking her usual research trips around the country last year, for AW21 she examines the beauty of British nature, looking at the healing properties of water and anemones – a pretty flower in the buttercup family – for a collection titled, well, Anemones.
"Anemones are the most ephemeral flowers," Burton notes, the collection presented in the form of a lookbook by photographer Paolo Roversi.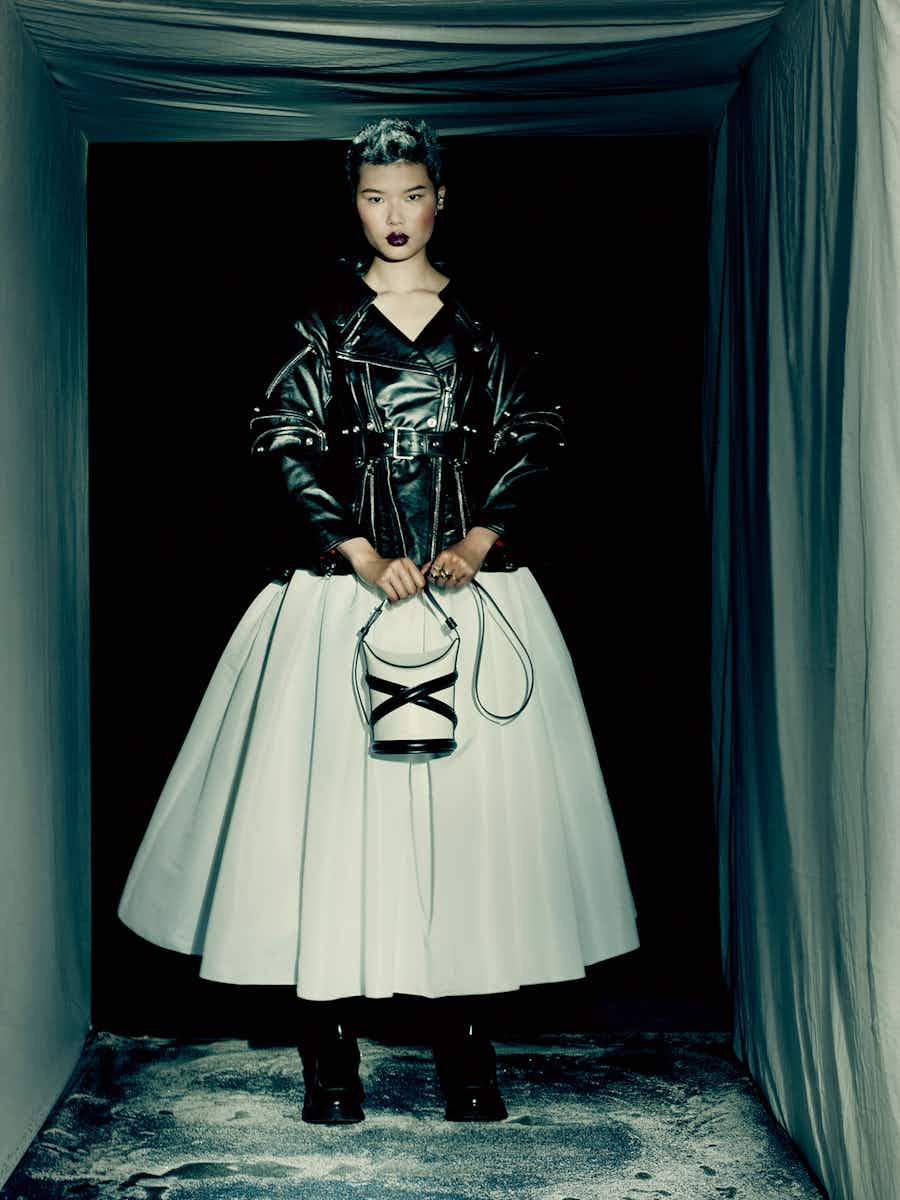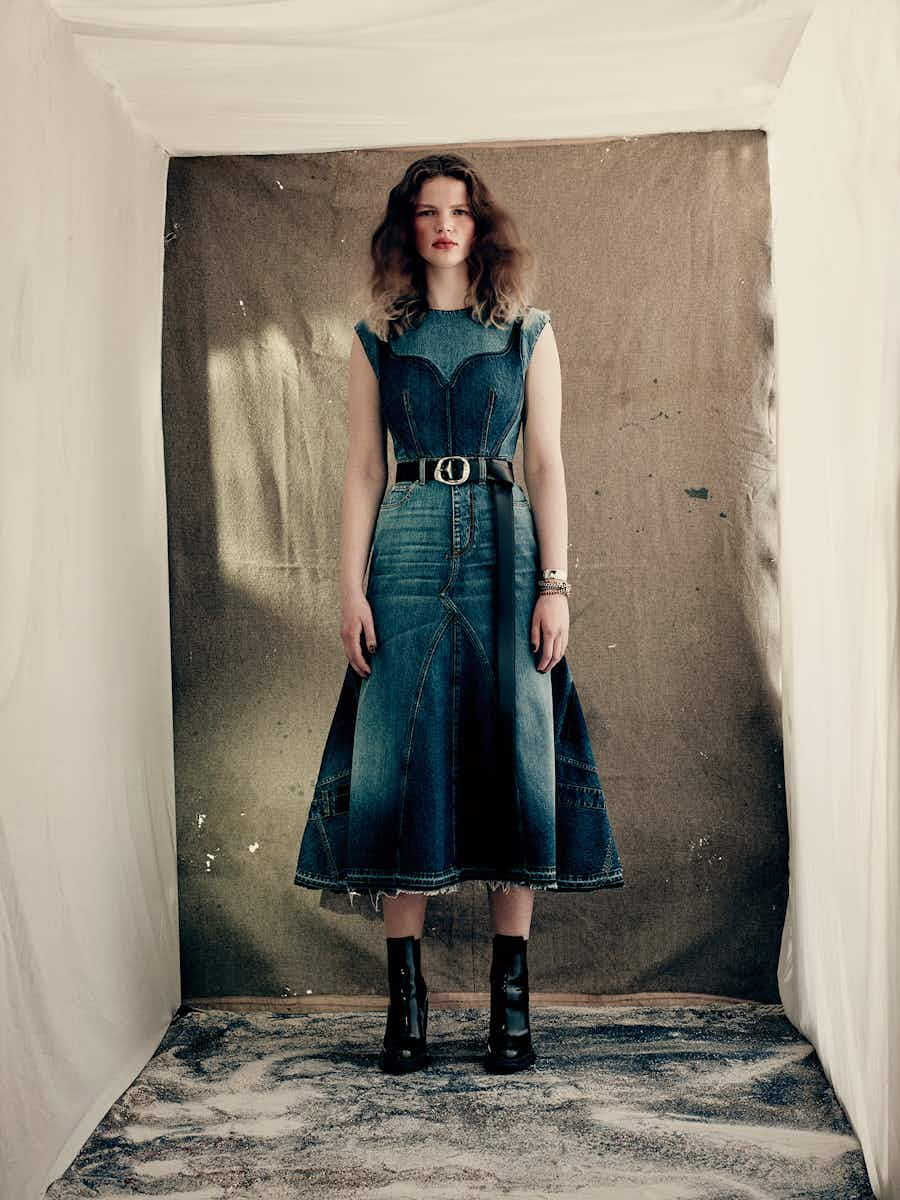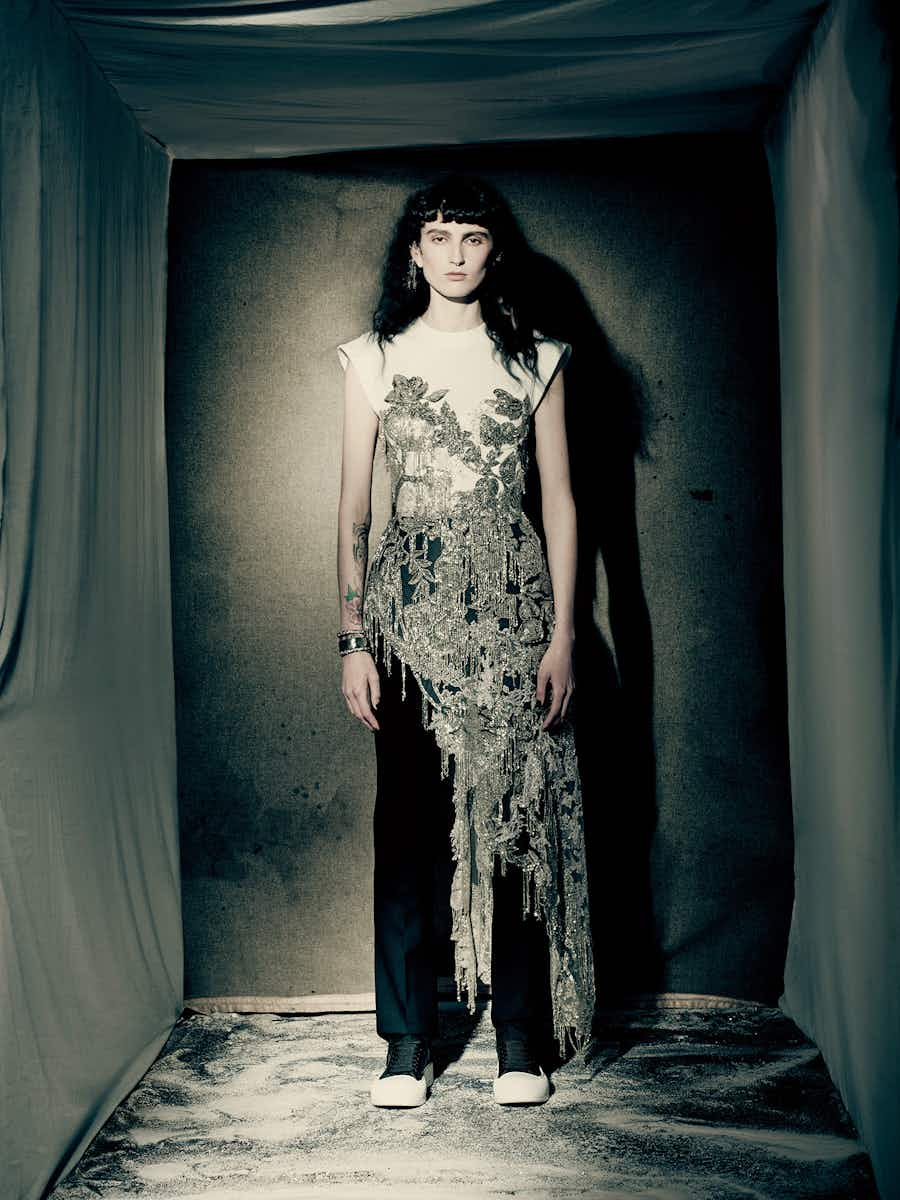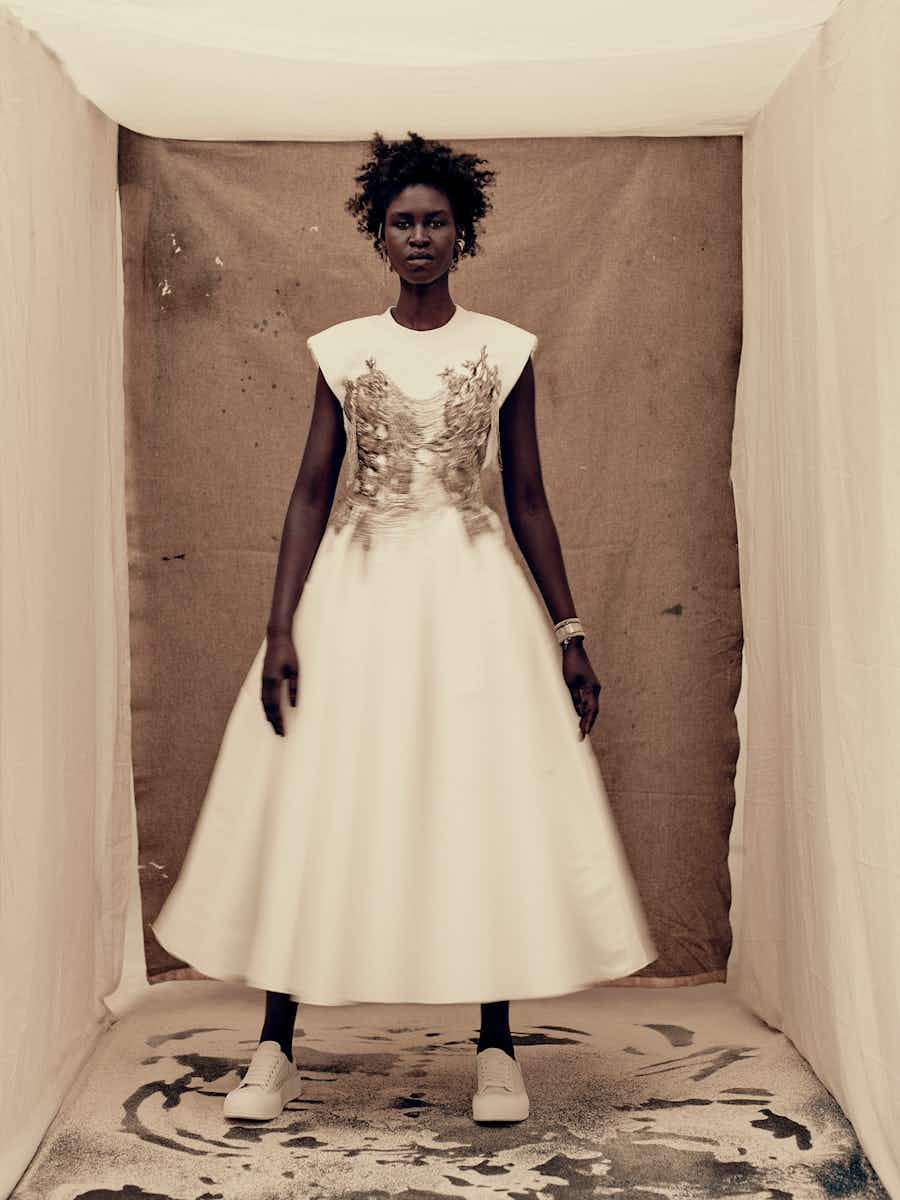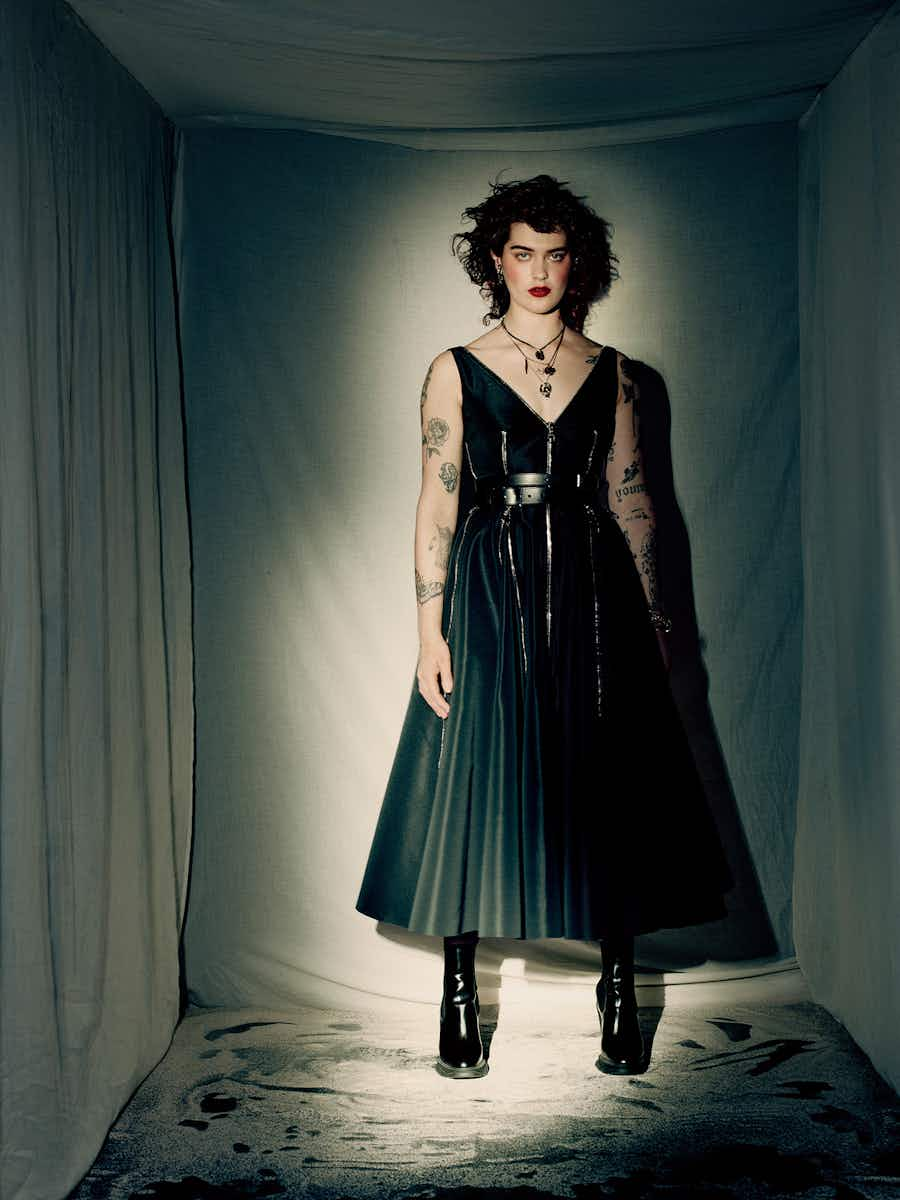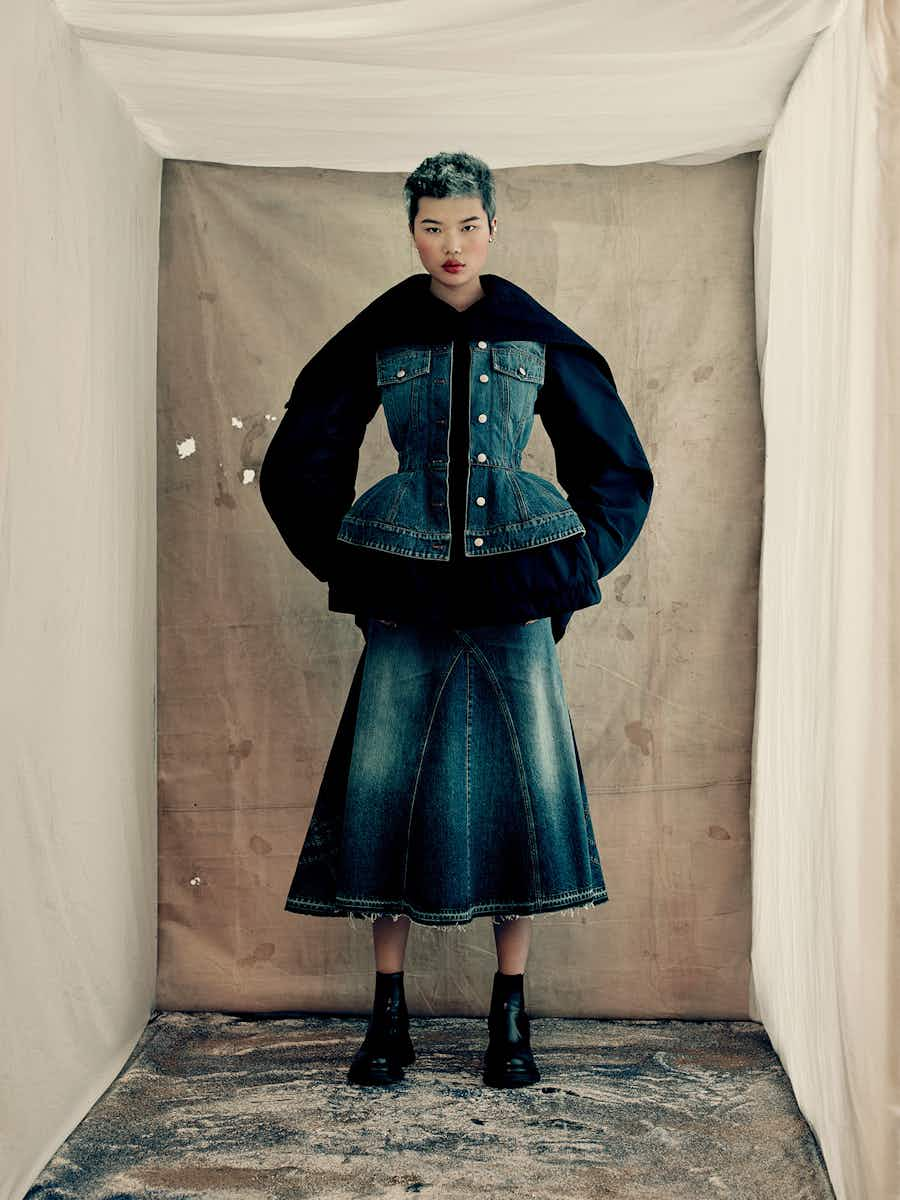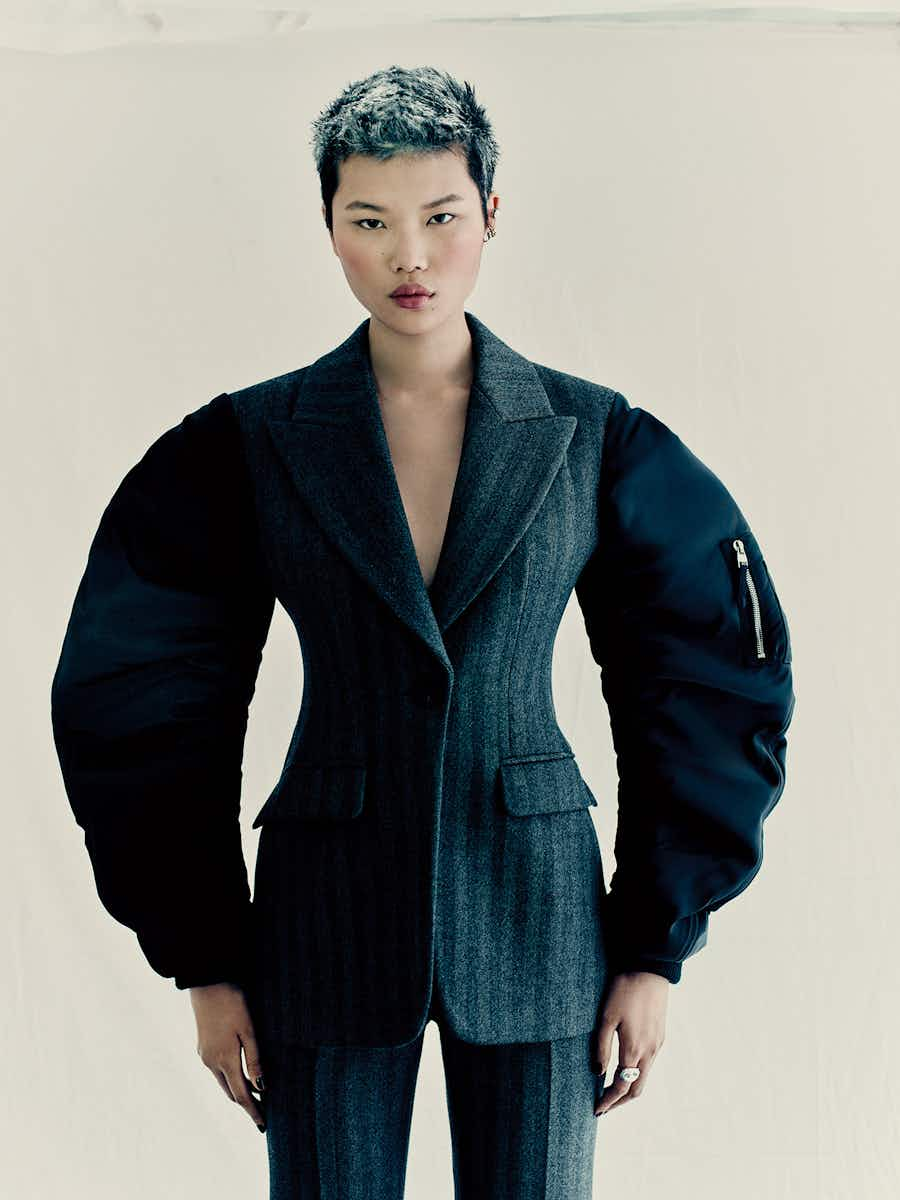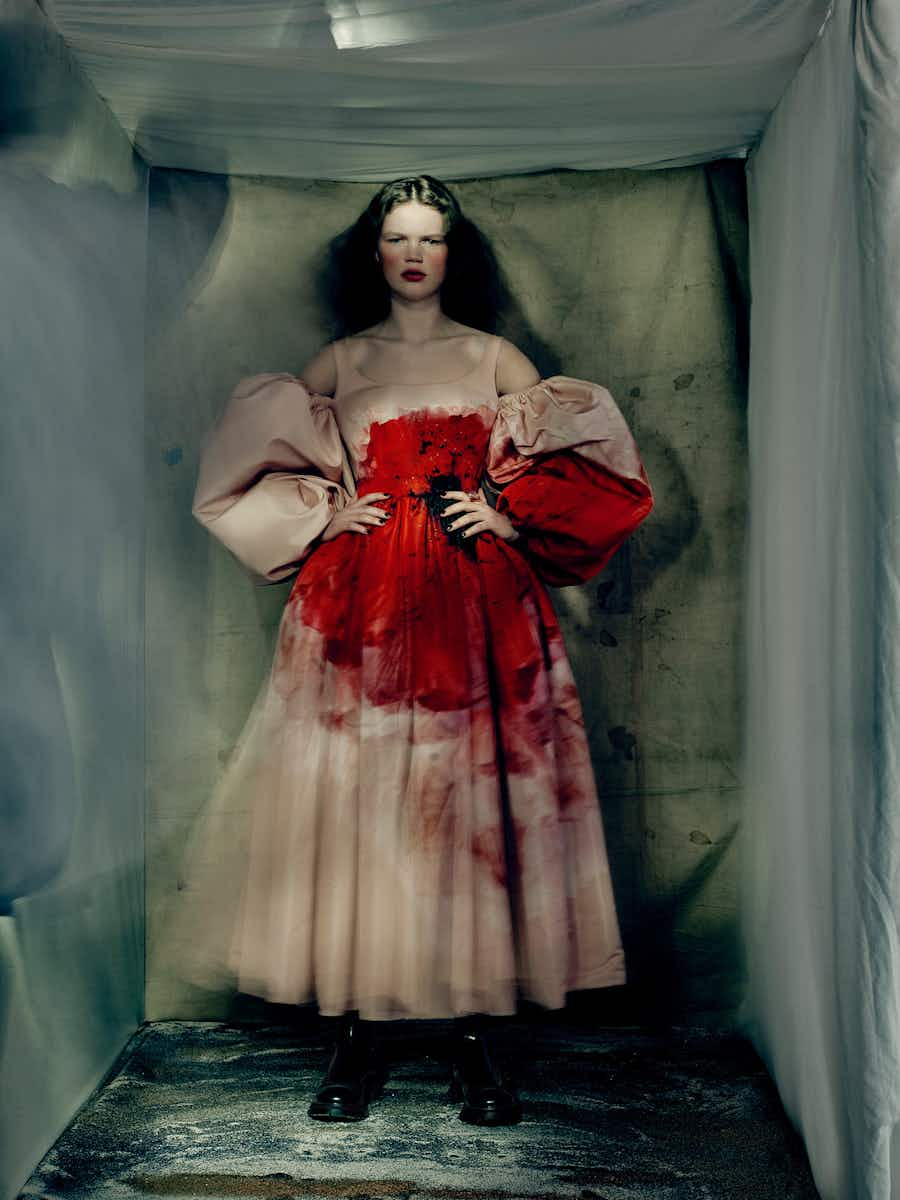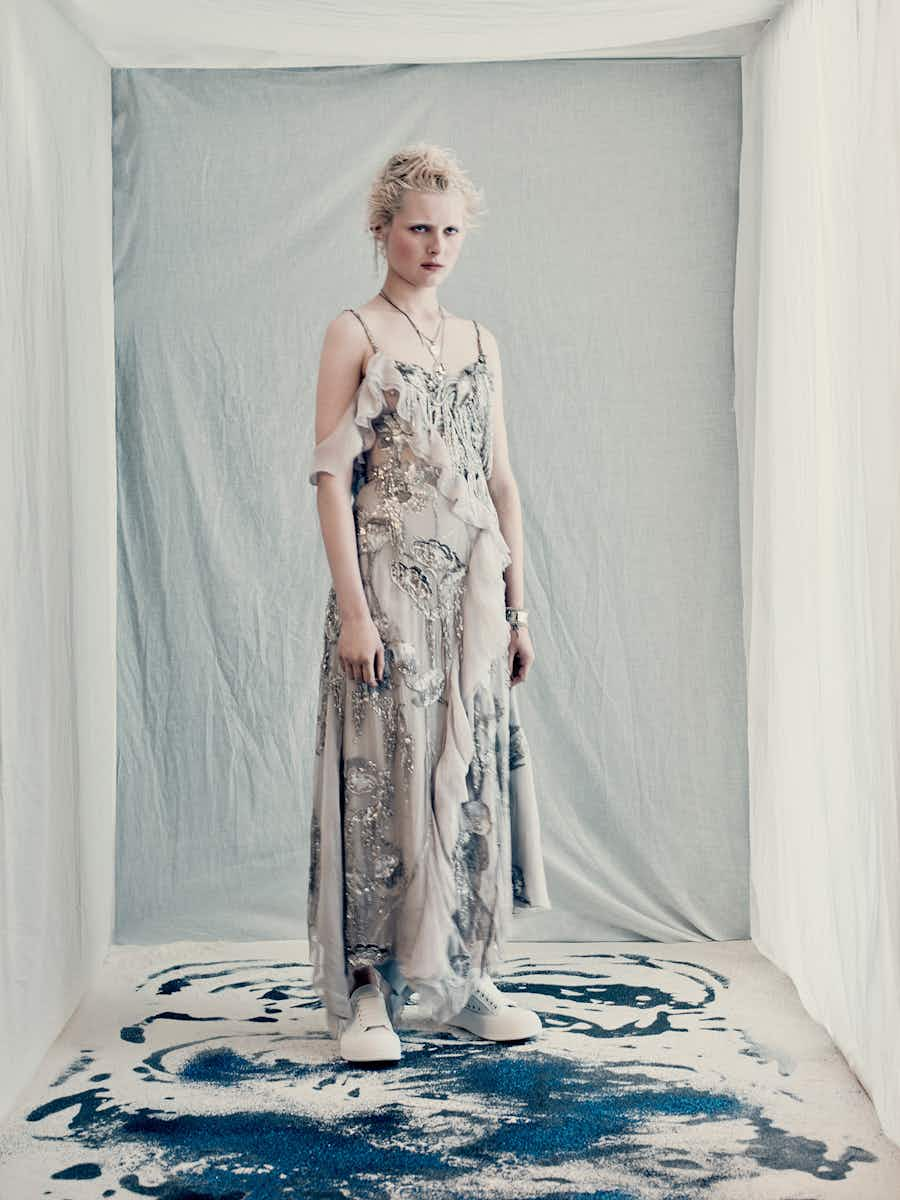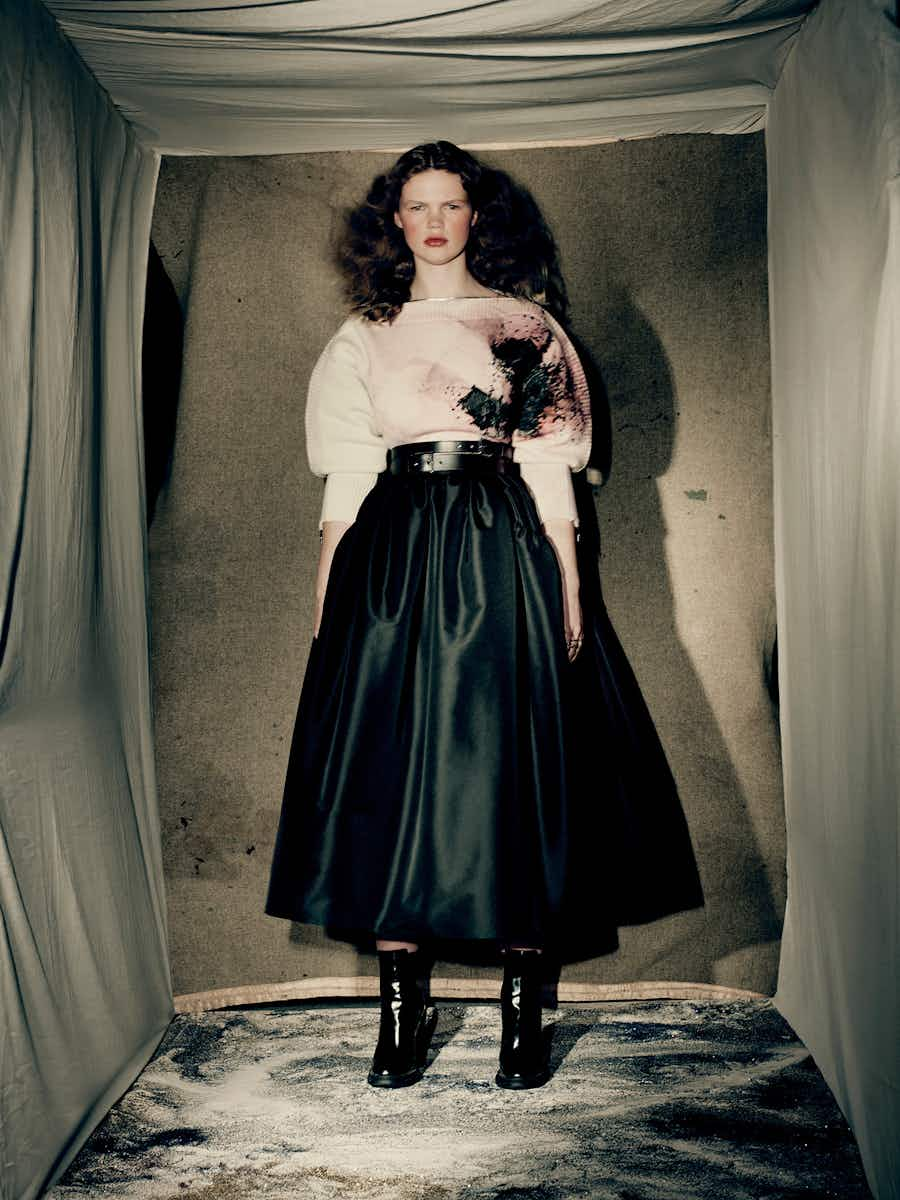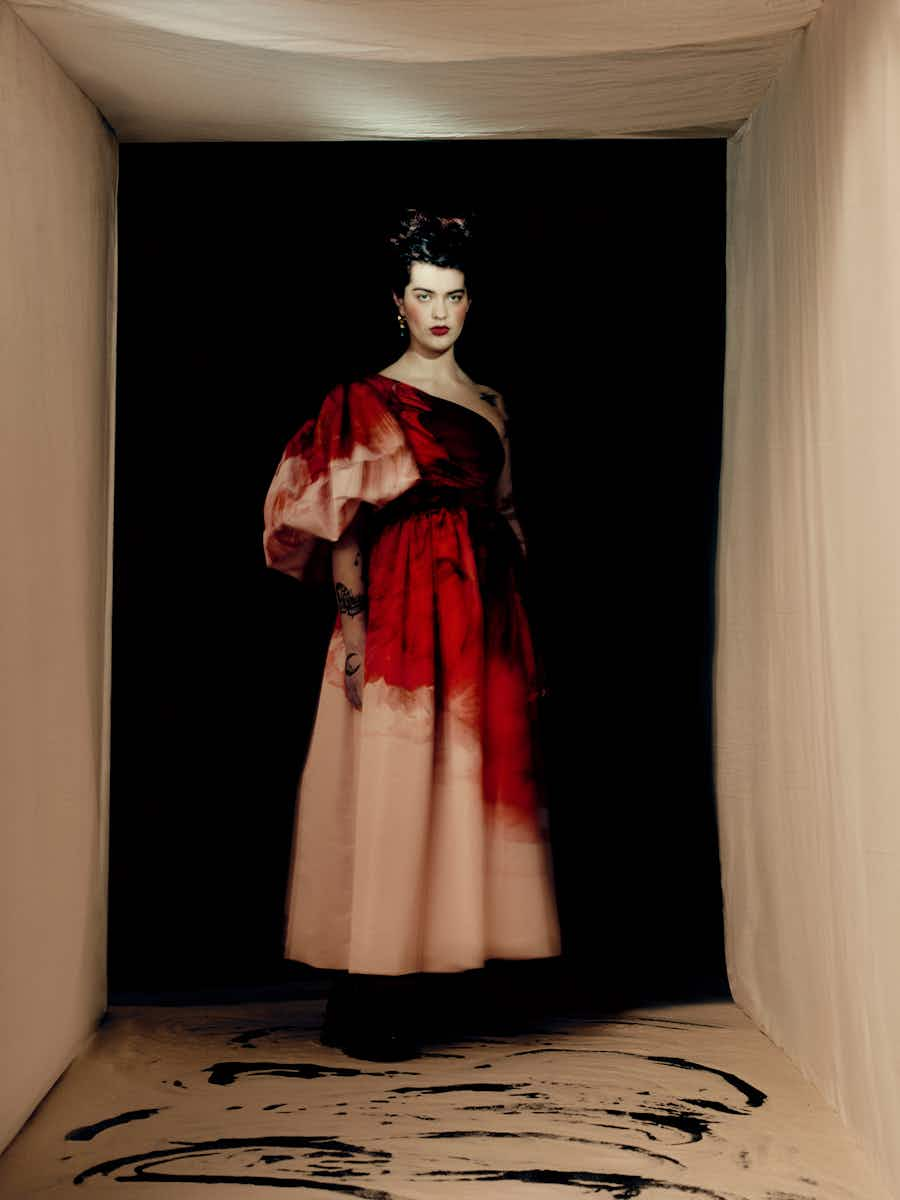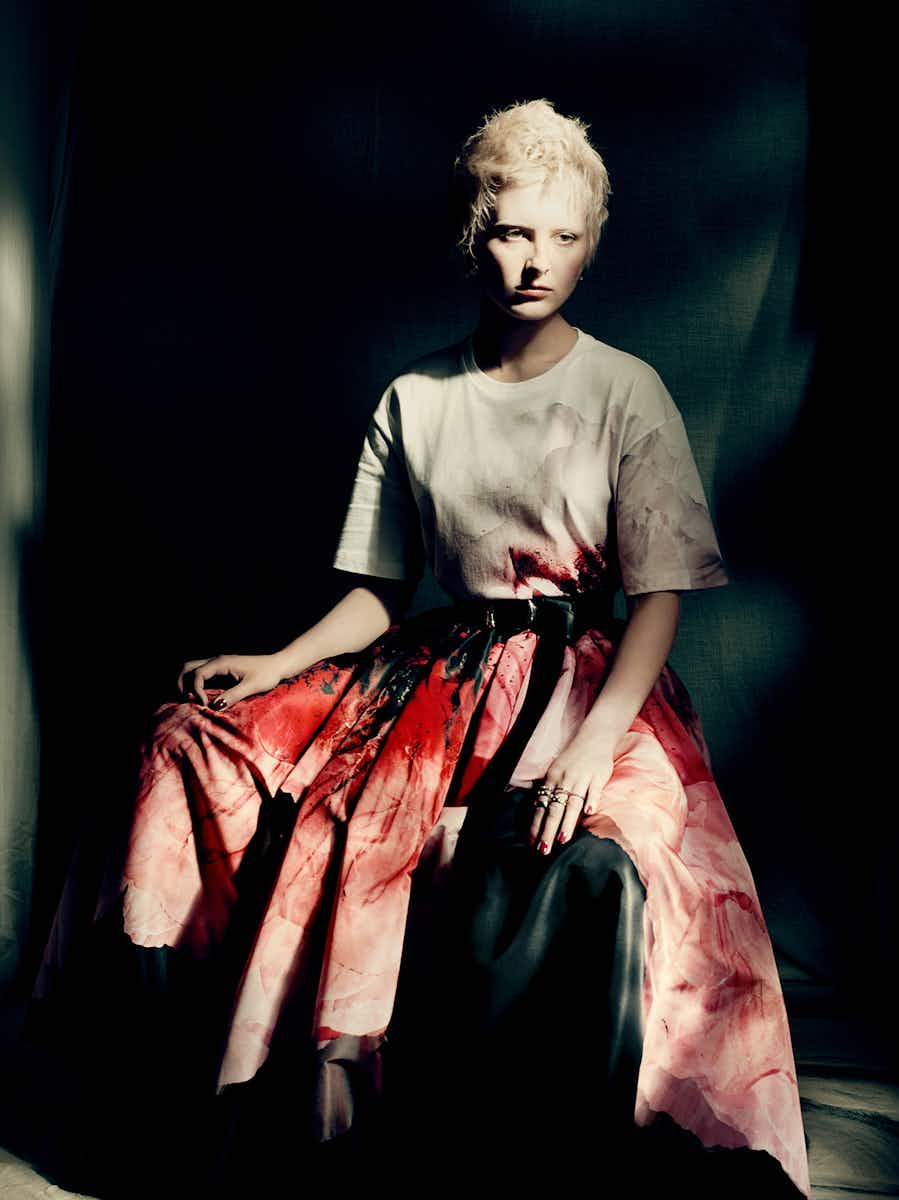 A white skirt voluminously blooms out under a hard leather jacket. The burst of another dress fans out from the waist, cut at the shoulders and embroidered with metal.
Voluminous sleeves are an on-going theme, taken from Burton's appreciation for the anemone blooming wildly throughout the countryside. In one look, they resemble the off-cuts of a bomber jacket. In another, bondage-style leather sleeves bandaged by zips at the elbow.
It's these details that retain the tough resilience of the British fashion house. Burton, as ever, meditates on the strong woman – counterbalancing vulnerability with stealth, harshness with delicacy, and, sartorially, cloth with leather, to dramatic effect.
"The women wearing the dresses become like flowers, like their embodiment – their character," Burton writes. ​"But amplified, grounded, radiant and strong."

Proper flower power, that.

More like this