Alexander McQueen's talismanic case for community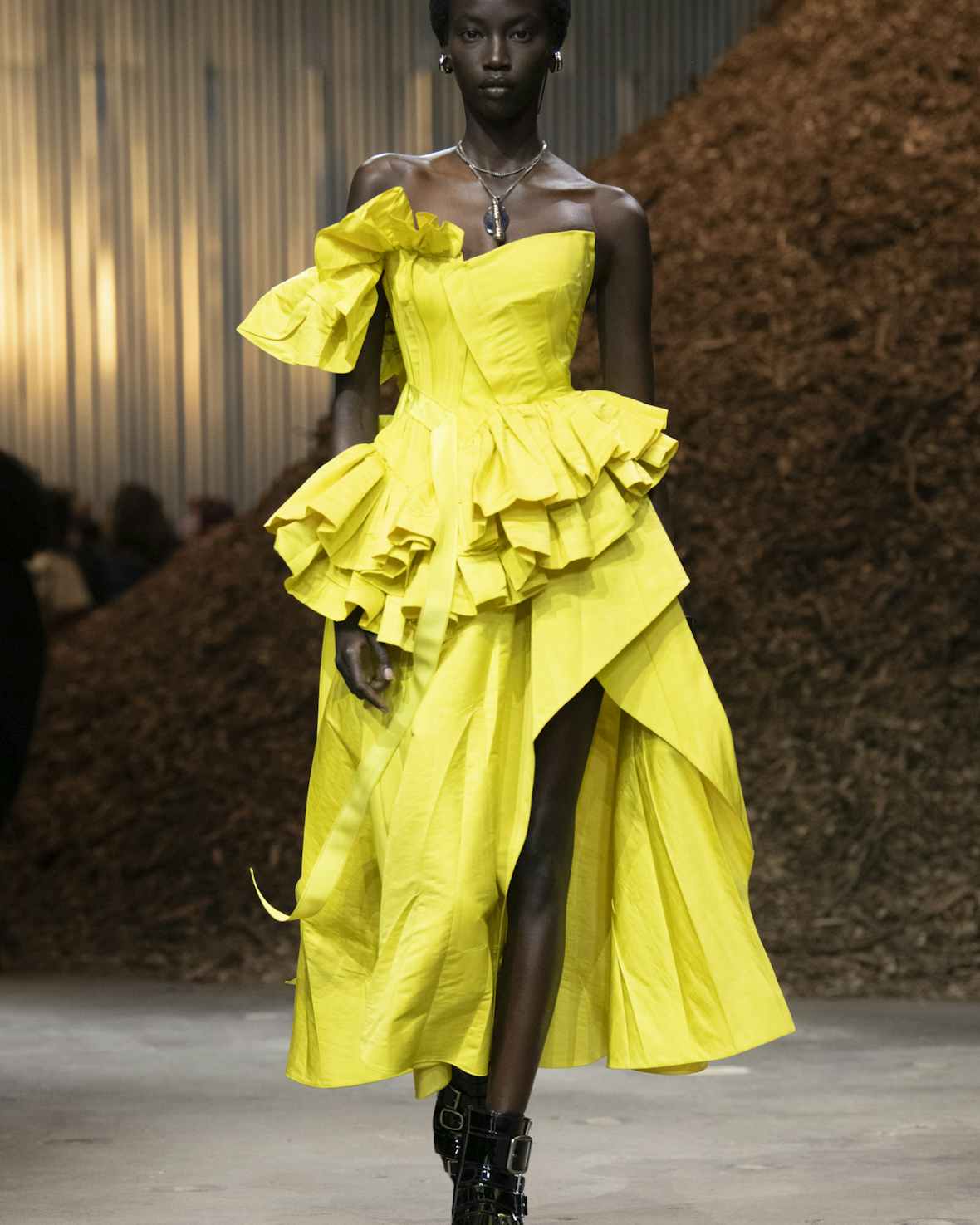 As the British house returns to New York City after 22 years, Sarah Burton finds a common thread in the spiritual properties of mycelium and the world coming together again for AW22.

In 1996, Alexander McQueen presented his first – and arguably seminal – collection, Dante, in East London's Christ Church, a mere bus journey from where the late cockney designer grew up. It's often considered his most important collection – one that propelled McQueen's sky-high trajectory to becoming one of the foremost British designers of the ​'90s, involving numerous versions of the already-famous bumster skirts and trousers, acid-wash denim and a formidable take on London's punk and skinhead subcultures.
The first show of many to feature Kate Moss (the house's muse for years to follow), it was influenced by the 14th century Florentine poet, writer and philosopher Dante Alighieri, whose poem, Divine Comedy, presented an allegorical vision of the afterlife. And so McQueen's collection became a ghostly vision of brutal iconography, using imagery from the Vietnam War printed onto jackets and coats; slashed sleeves, upward collars and saint-like layering.
But it wasn't until McQueen took the collection to New York City, to a disused synagogue in the Lower East Side, that the house found international recognition, placing McQueen squarely on the map and marking Britain's triumphant return as a fashion capital in the midst of a seismic culturequake.
He'd later take things back to New York with his collection Eye in 2000, with models sloshing through water (a recurring theme in McQueen's world) in clothes that drew influence from bondage-wear, sexy sportswear and Middle Eastern history. And at the end, while taking his bow, the shaved-headed designer innocuously dropped his trousers to reveal a pair of Stars and Stripes boxer shorts. The Brits had arrived – again.
It's monumental, then, that 21 years later, the house of Alexander McQueen would return again to New York City, to present its AW22 womenswear collection under Sarah Burton. It's a city of fond memories for the creative director, who was McQueen's right-hand woman throughout his design career. ​"It is part of our community, a place that has always welcomed us, and this season I want to honour that," Burton wrote in the accompanying show notes.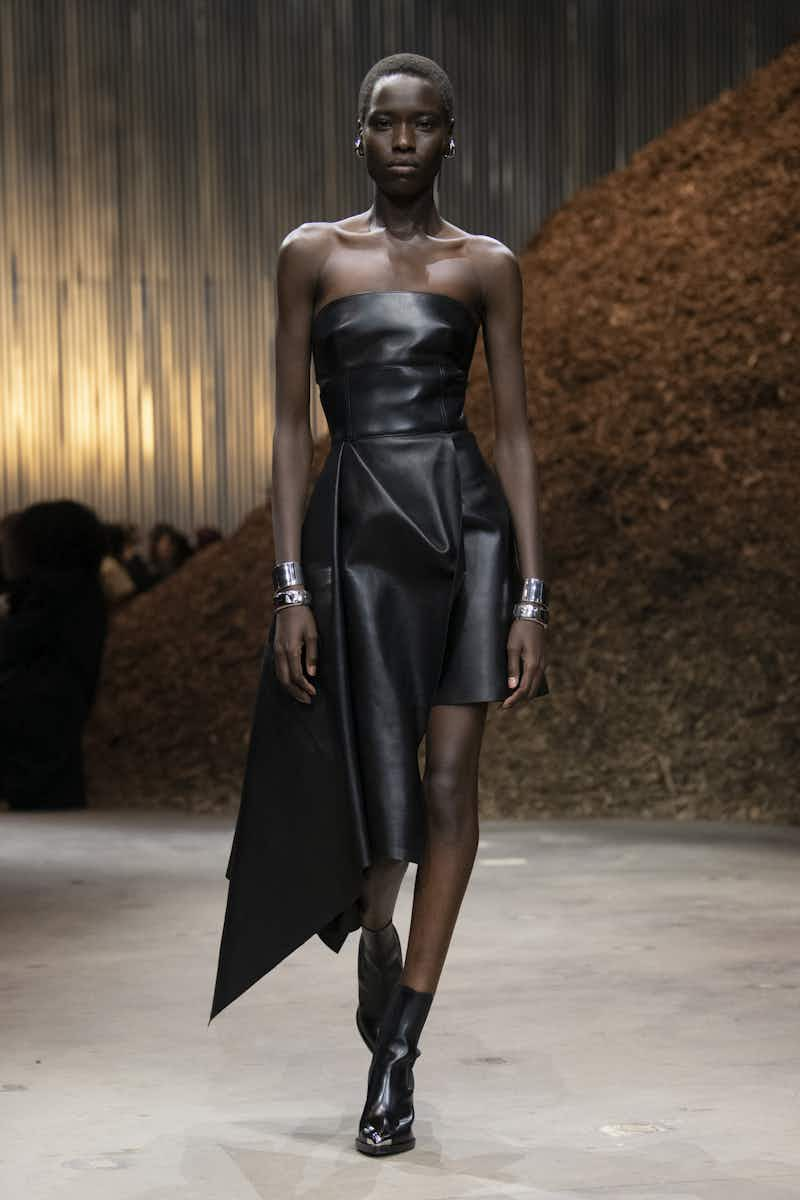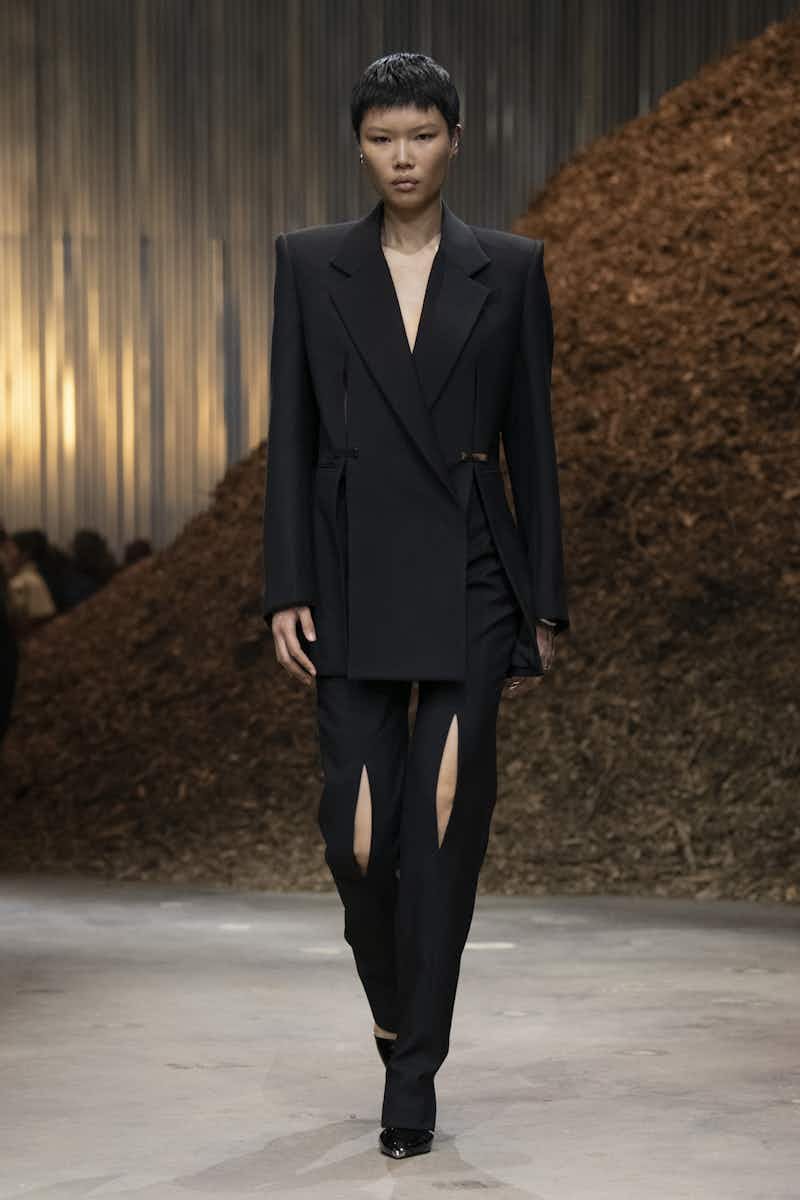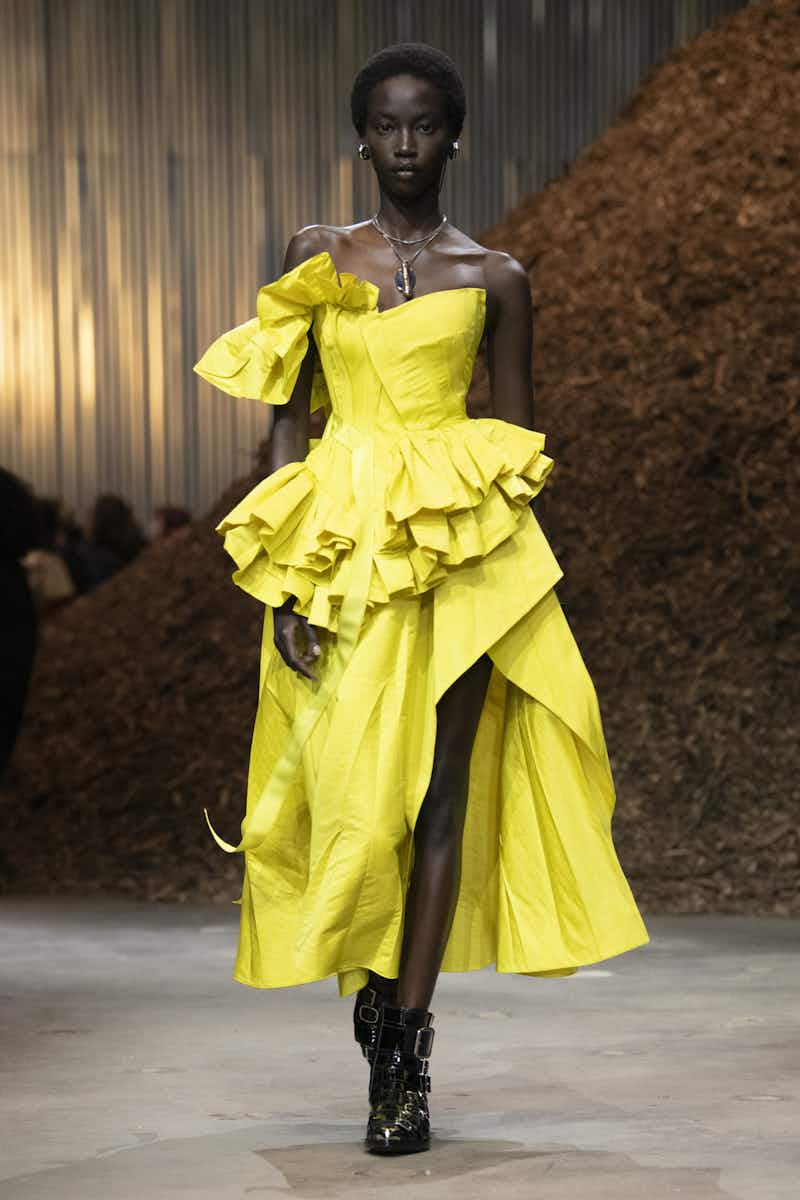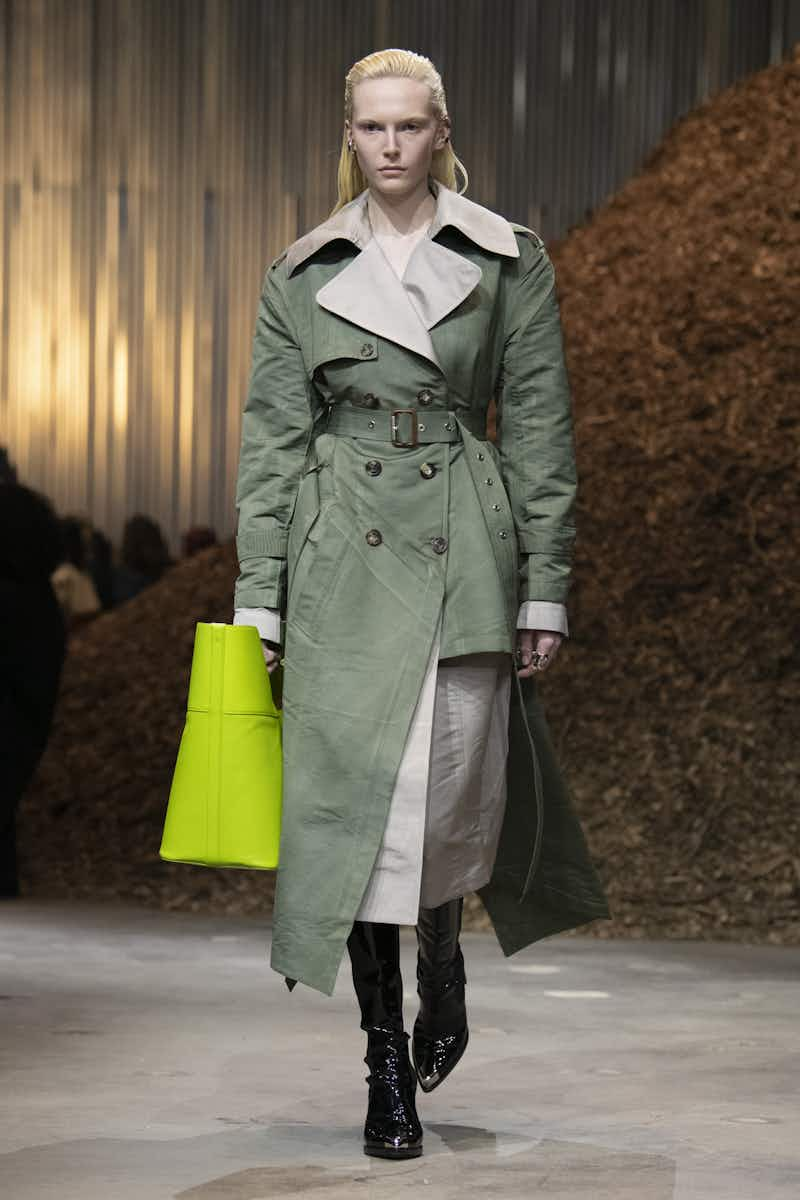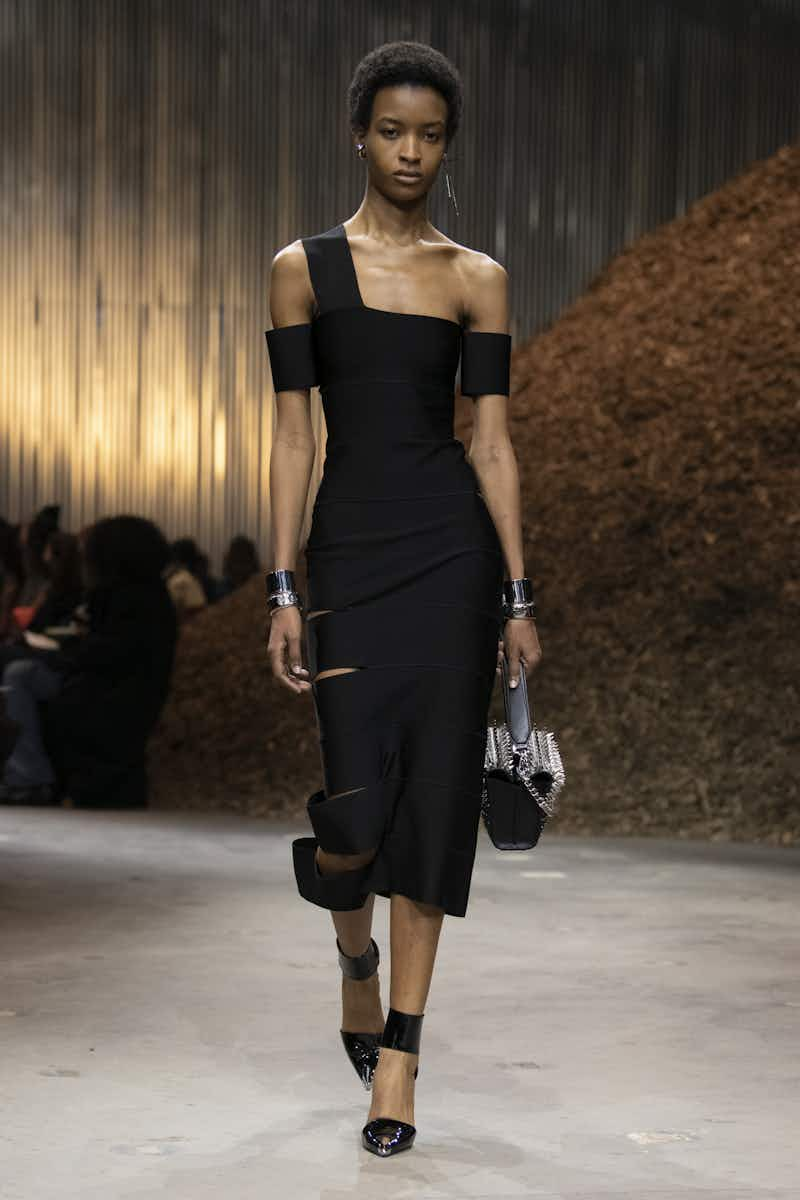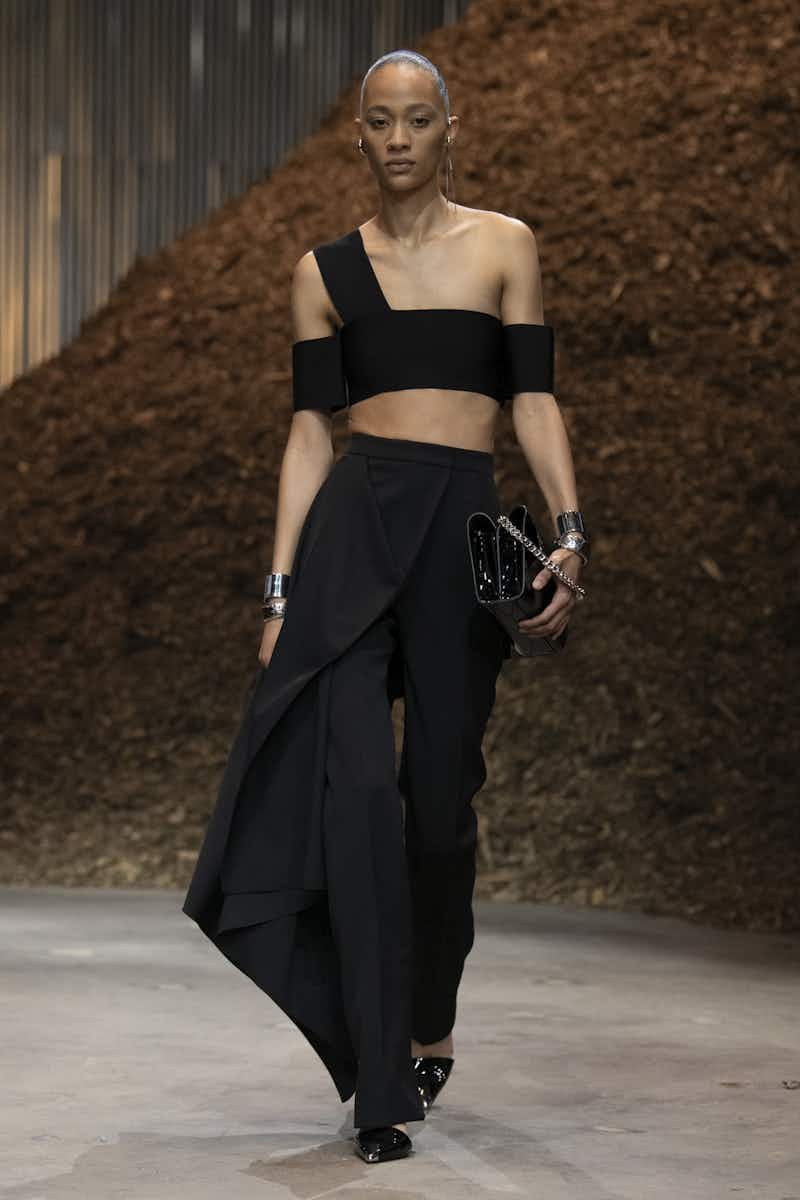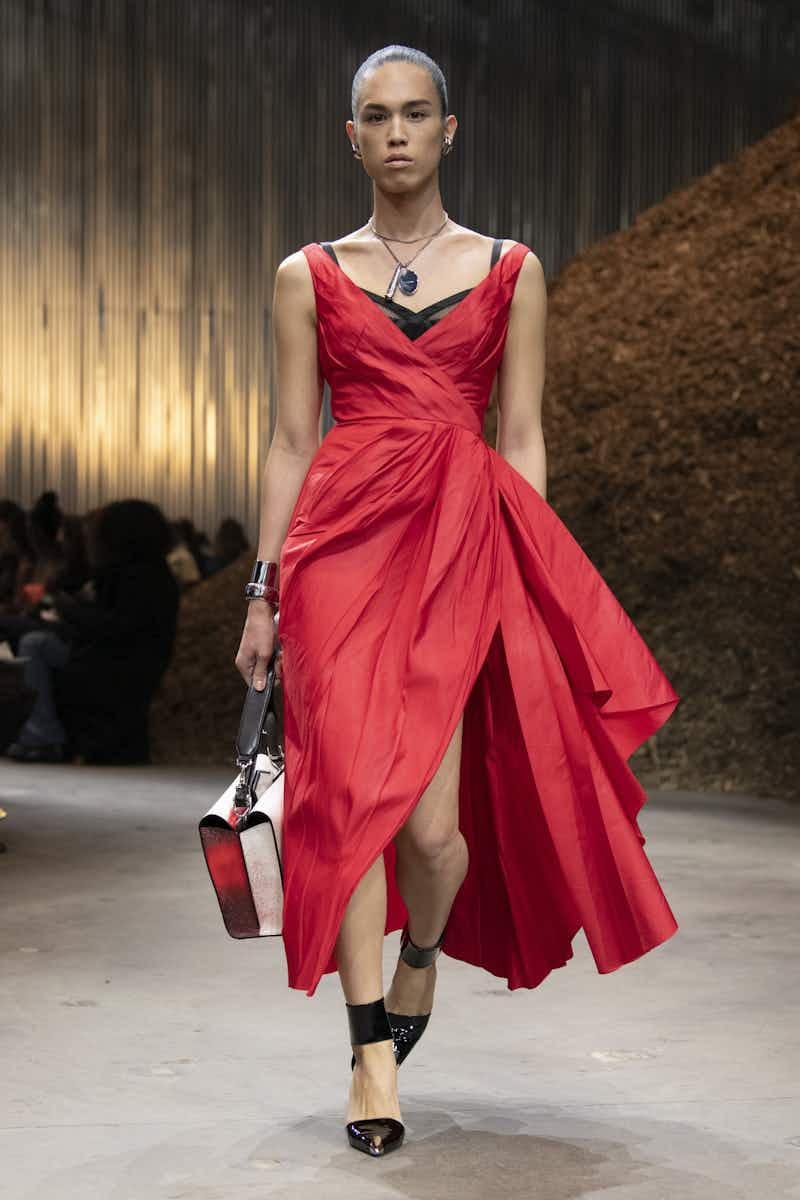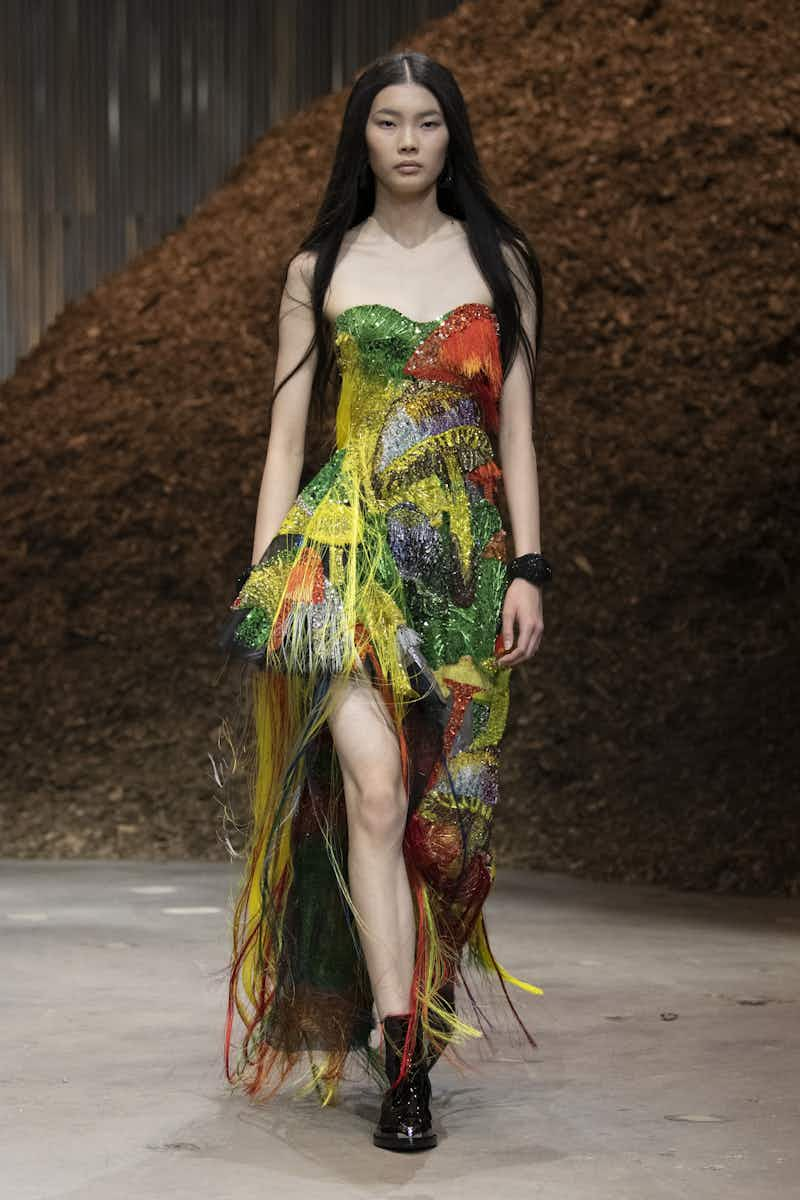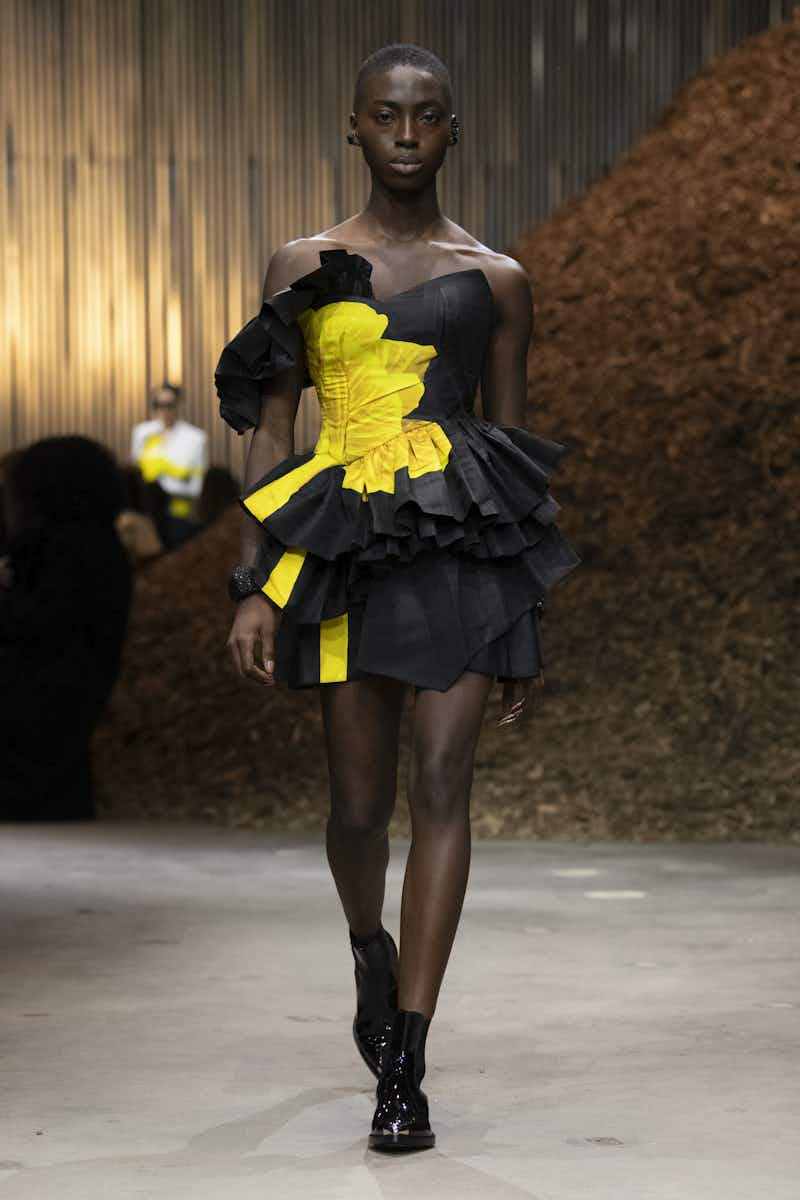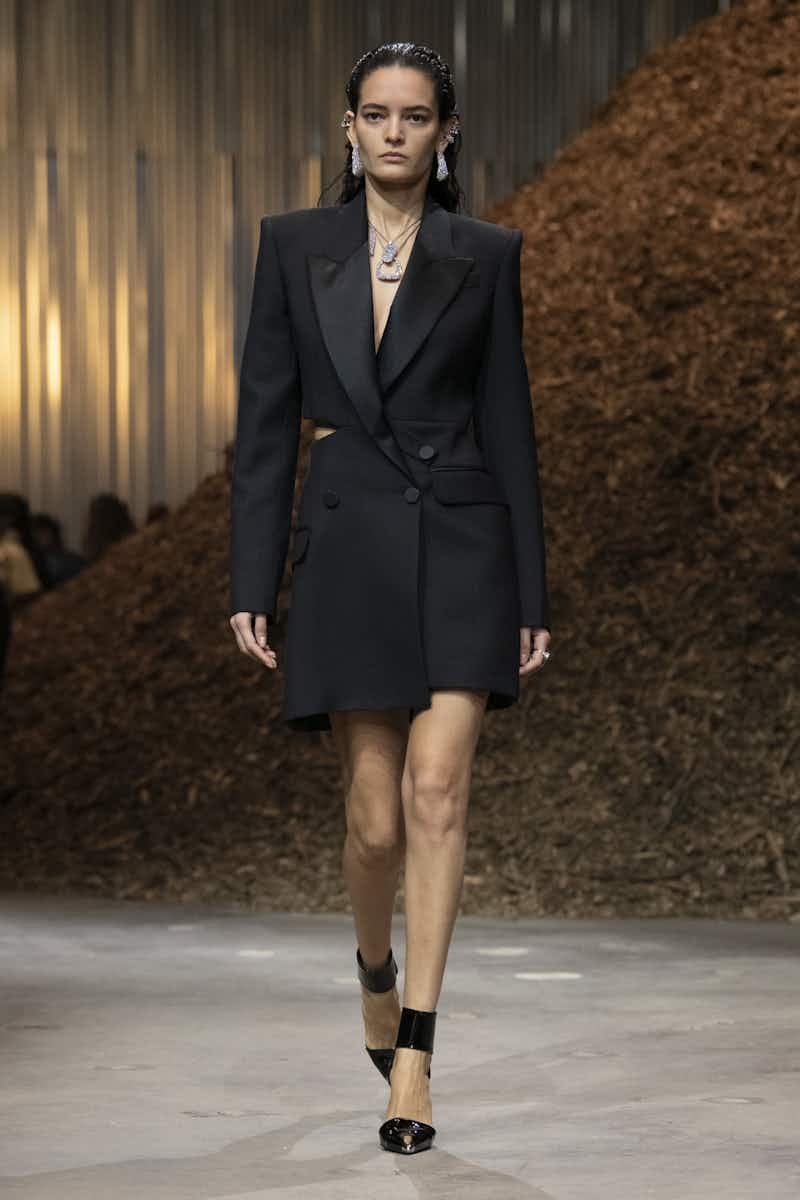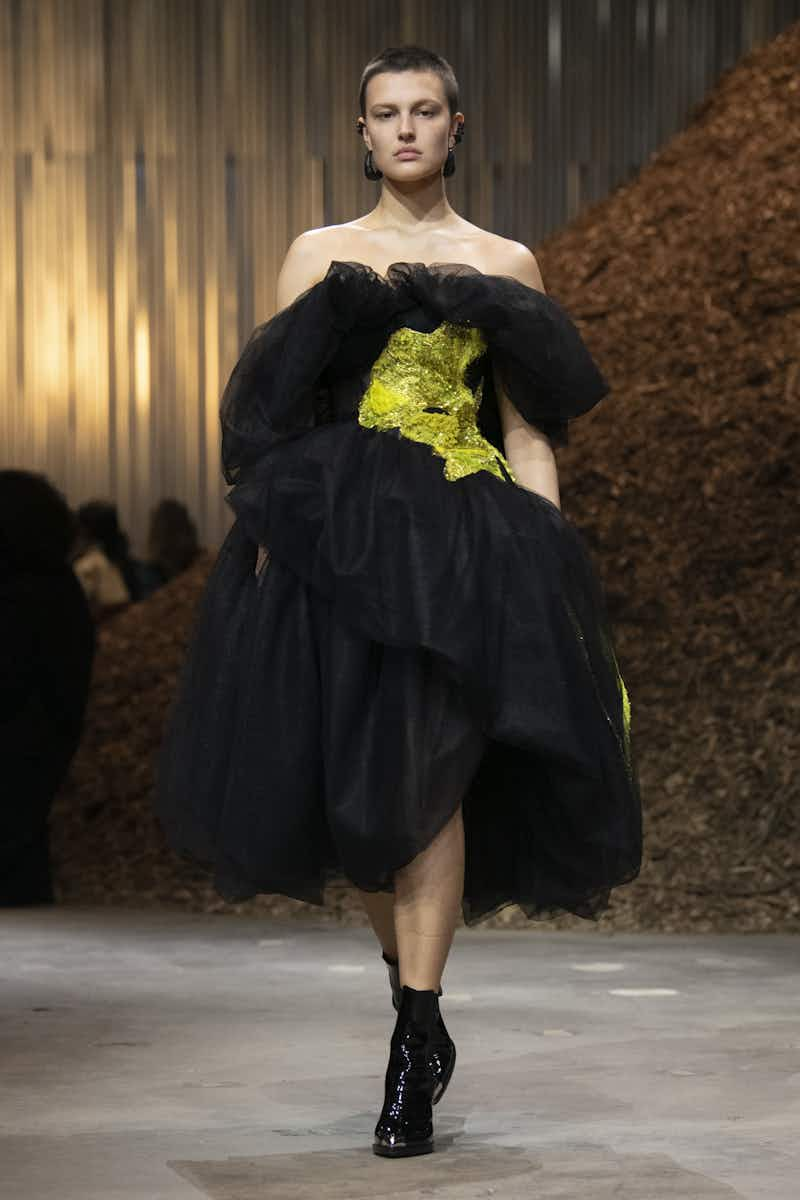 And so Burton took inspiration from just that: community. Over the years, Alexander McQueen has established a dedicated audience and, indeed, a community that looks to its creative director's knack for establishing new modes of femininity. Often, Burton questions the ideals of the modern woman, subverting typical emblems like florals or prom dresses in a balancing act of tough leather and structures made for battle. The women who walk in McQueen's shows morph into stone-eyed, war-ready soldiers.
As we re-emerge from the pandemic, Burton decided to honour nature in this collection, and particularly its role as a community in itself. Fungal structure mycelium became a focal point, with Burton zooming in on its seemingly all-encompassing, restorative properties that can be found both on the tallest skyscrapers and smallest plants in shrubby woodland. ​"Mycelium has the most profound, interconnecting power, relaying messages through a magical underground structure, allowing trees to reach out to each other when either they or their young need help or are sick," she added.
It's this idea that makes the collection timely. When most are feeling the anxieties of current world events, an iMessage, a phone call or a check-in pint at the pub with our loved ones is needed now more than ever. Burton found a metaphor in mycelium, as a poetic way to remind us that we're far stronger and more powerful together. When we unite, we possess said power – whether it's as mystical as mycelium or not – to restore, recharge and regrow.
Amongst the collection's 41 looks, Burton kept things light (to an extent – this is McQueen, now) and optimistic, with large mushrooms stretched out onto oversized knitwear in primary colours and a mini dress intricately embroidered to emulate the roots of the trees she carefully studied. In previous seasons, Burton has used the shape of flowers as the basis of dress structures – she does that here, too, on a sunset orange gown.
While black comes in droves – via rigid leather skirts, trousers, buckled boots and sharp tailoring – McQueen's case for colour is its shining victory. Elsewhere, a white tuxedo is graffitied in black and yellow, reminiscent of McQueen's Spray Paint dress that saw Shalom Harlow being defaced by robots back in 1999, and evening dresses that are almost talismanic in their layered, shimmering embroideries, embodying some sort of unknown jungle where mycelium lives abundantly.
Again, Sarah Burton demonstrates the joy she finds in research. As a result, this season is a lively expression and message of hope without being dreary. It's a fitting full-circle for the McQueen house, returning to New York City after 22 years as we somewhat revel in a proper sense of normality for the first time in two-and-a-bit years. And what better way to make a comeback than by proving we're much better off together?


More like this