Alexander McQueen SS23: Lowland master meets low-rise bumster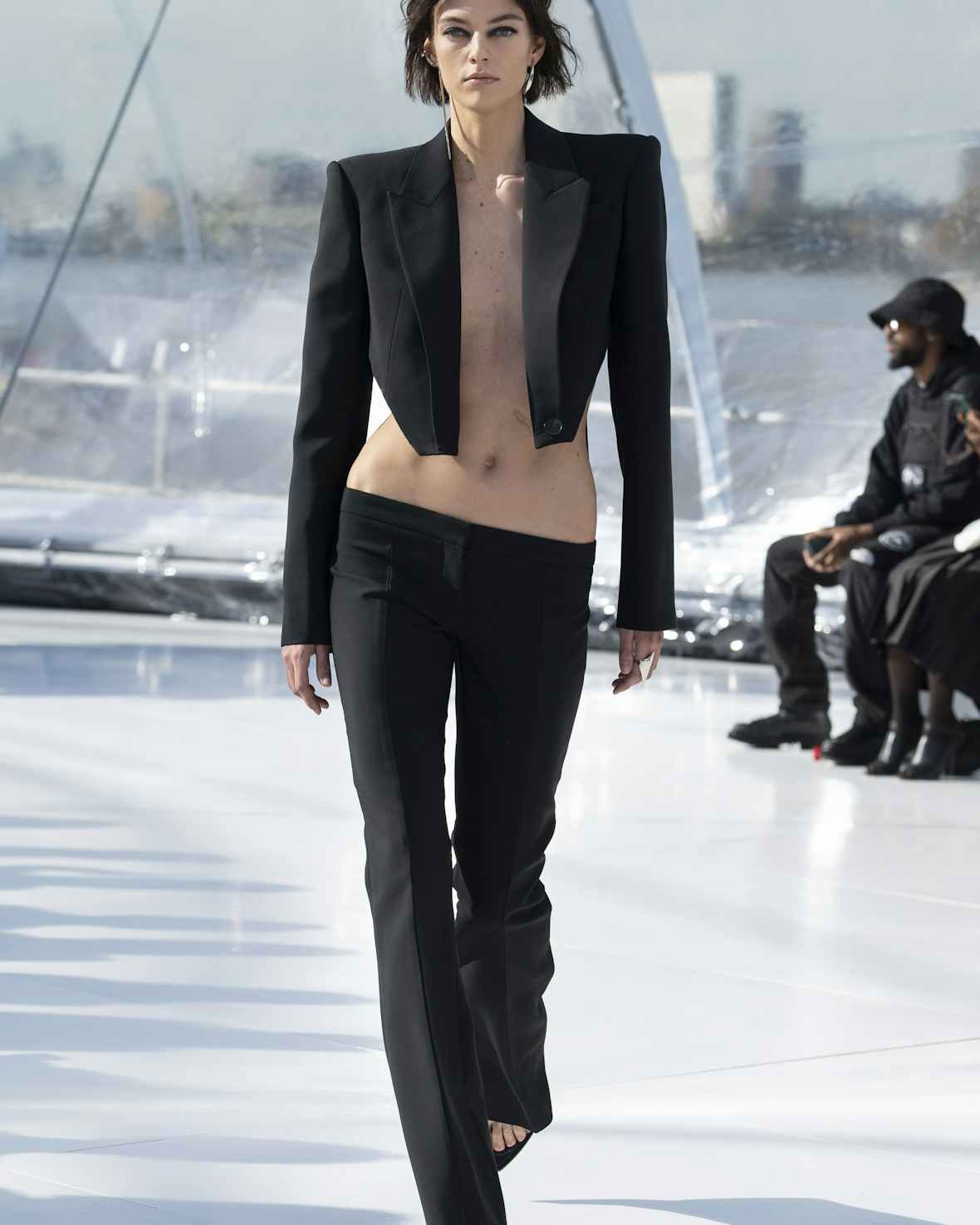 There was much to enjoy at Alexander McQueen SS23, where the work of Dutch painter Hieronymus Bosch collided with the return of the brand's signature hip-slippers.

It's been three hundred and sixty four days since Sarah Burton first dropped a cloud-like bubble on a multi-story car park in East London. Now the transparent tent has been brought down from the loft, dusted off, and plonked in the middle of Greenwich's Old Royal Naval College for a SS23 showing of Alexander McQueen: the brand's second London outing in a year, coming some two decades after the one before (what is it they say about buses?).
Described by the boffins at UNESCO as ​"the finest and most dramatically sited architectural and landscape ensemble in the British Isles", the Royal Naval College was, in many ways, the perfect setting for one of the finest and most dramatic of British brands.
Across the lawn, a gaggle of girls vied for the attention of Hero Fiennes-Tiffin (who was in attendance alongside Janet Jackson and Maria Sharapova), while a steady procession of models, including a bejewelled Naomi Campbell, made their way up a long white walkway, and into the greenhouse-like structure.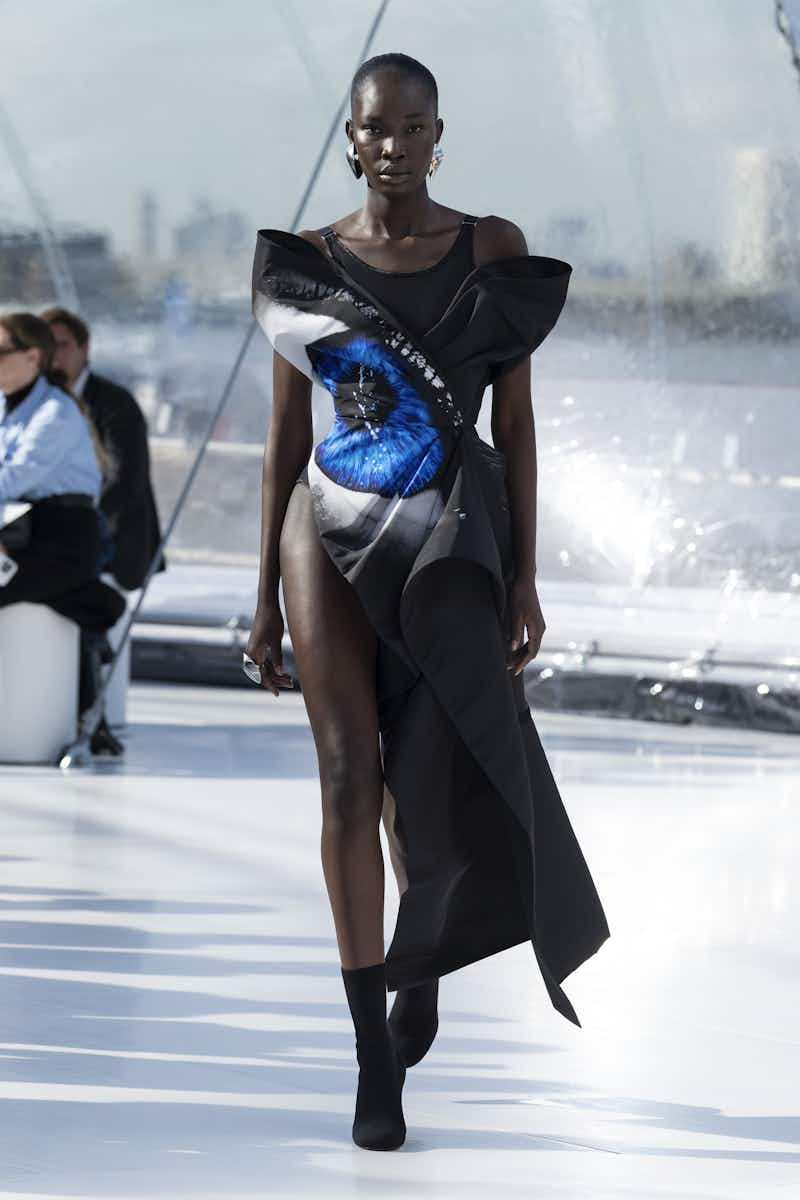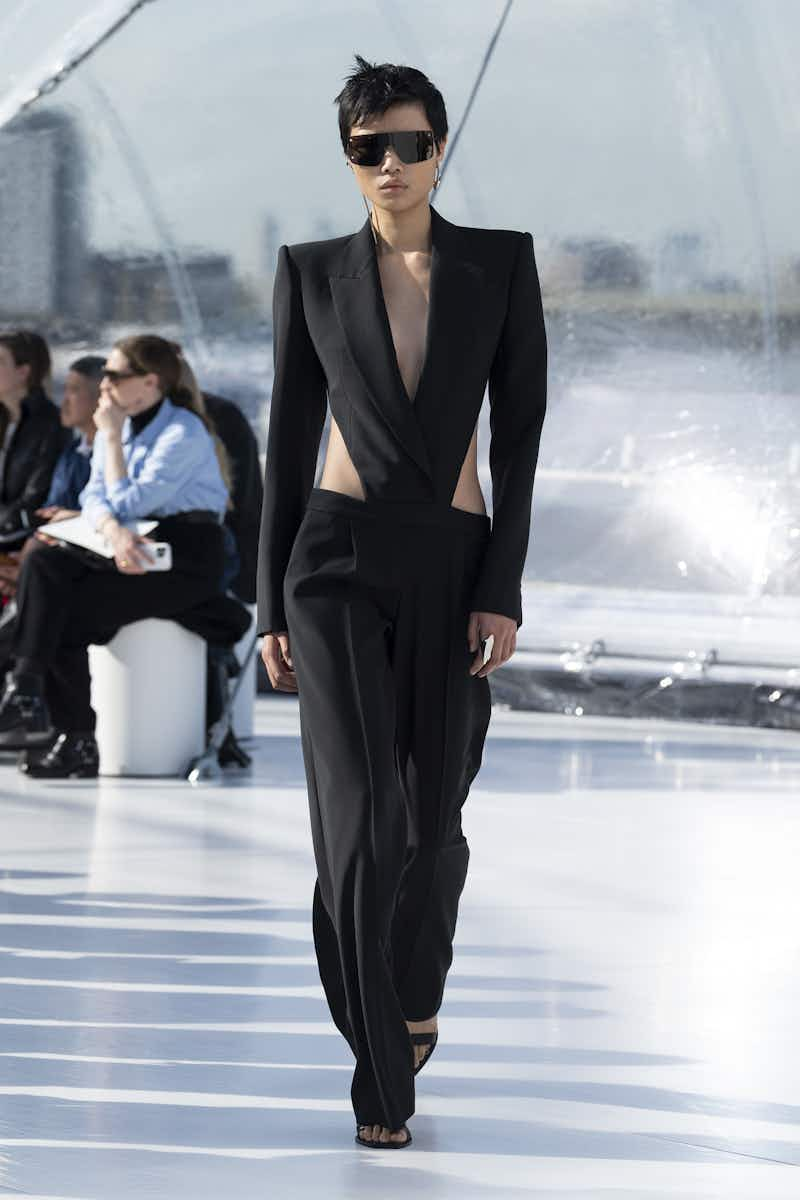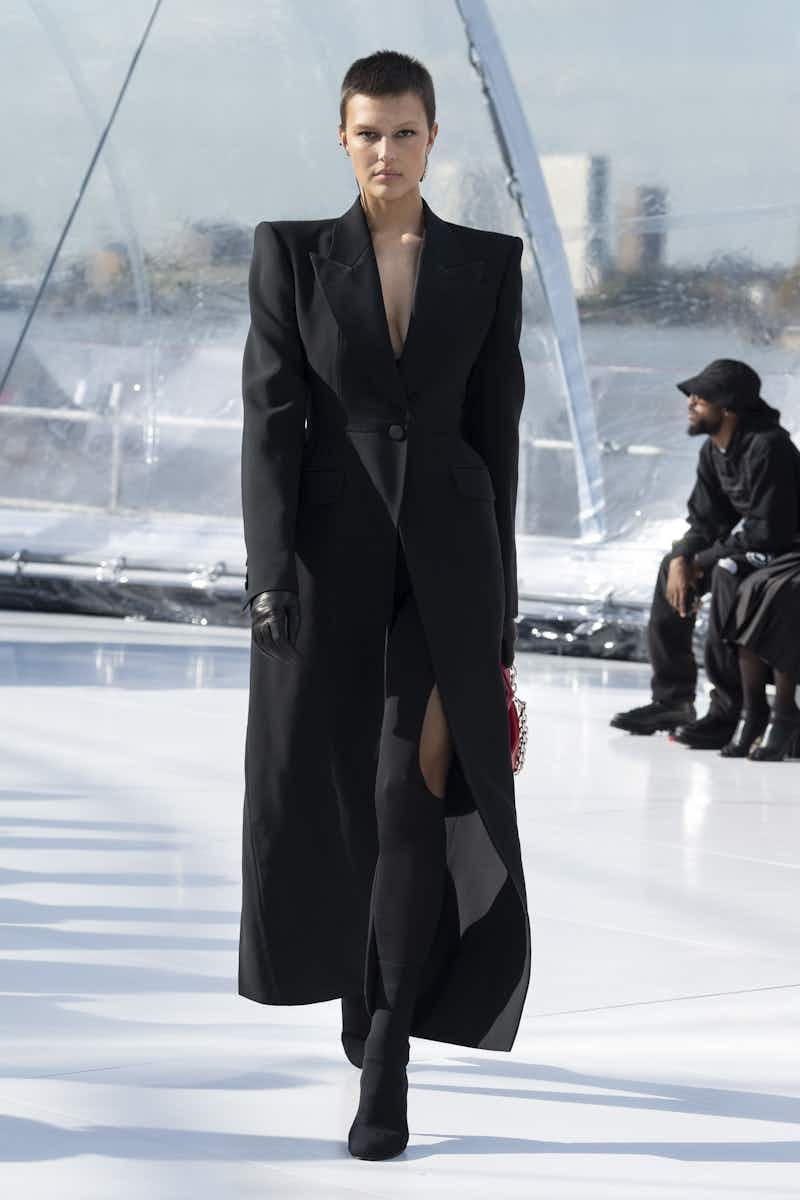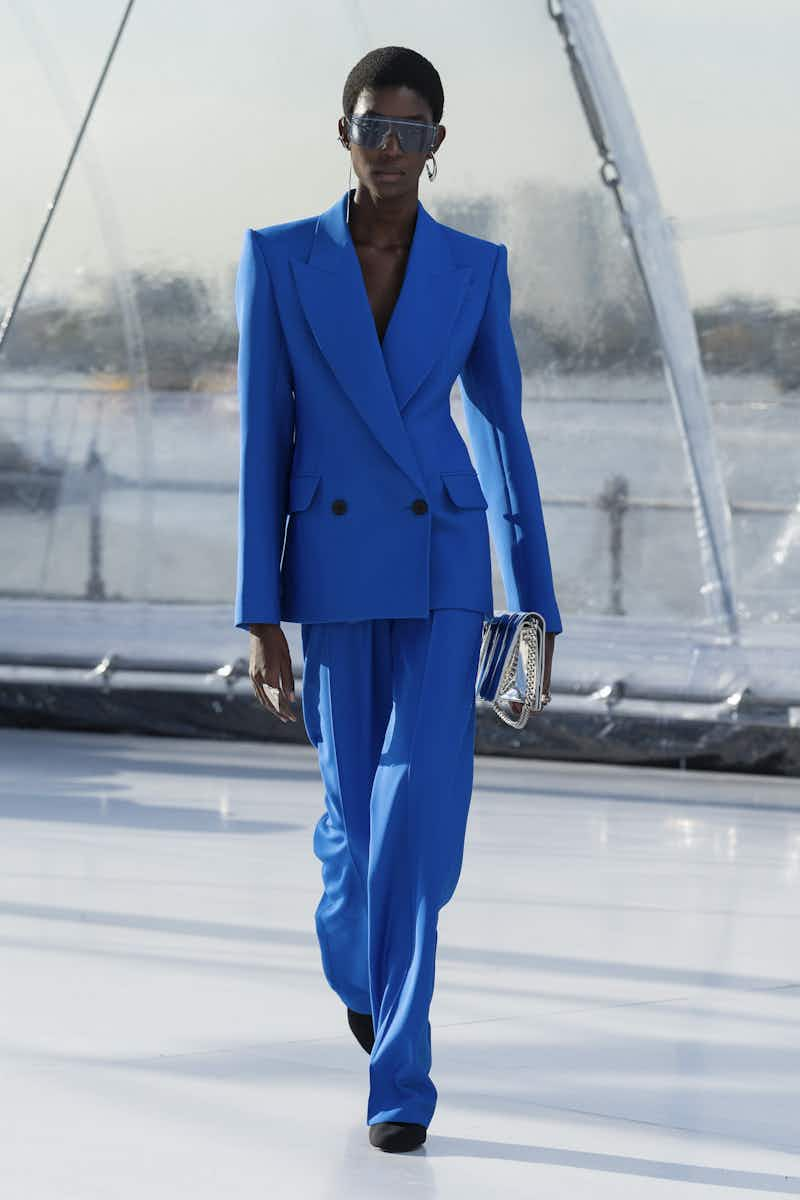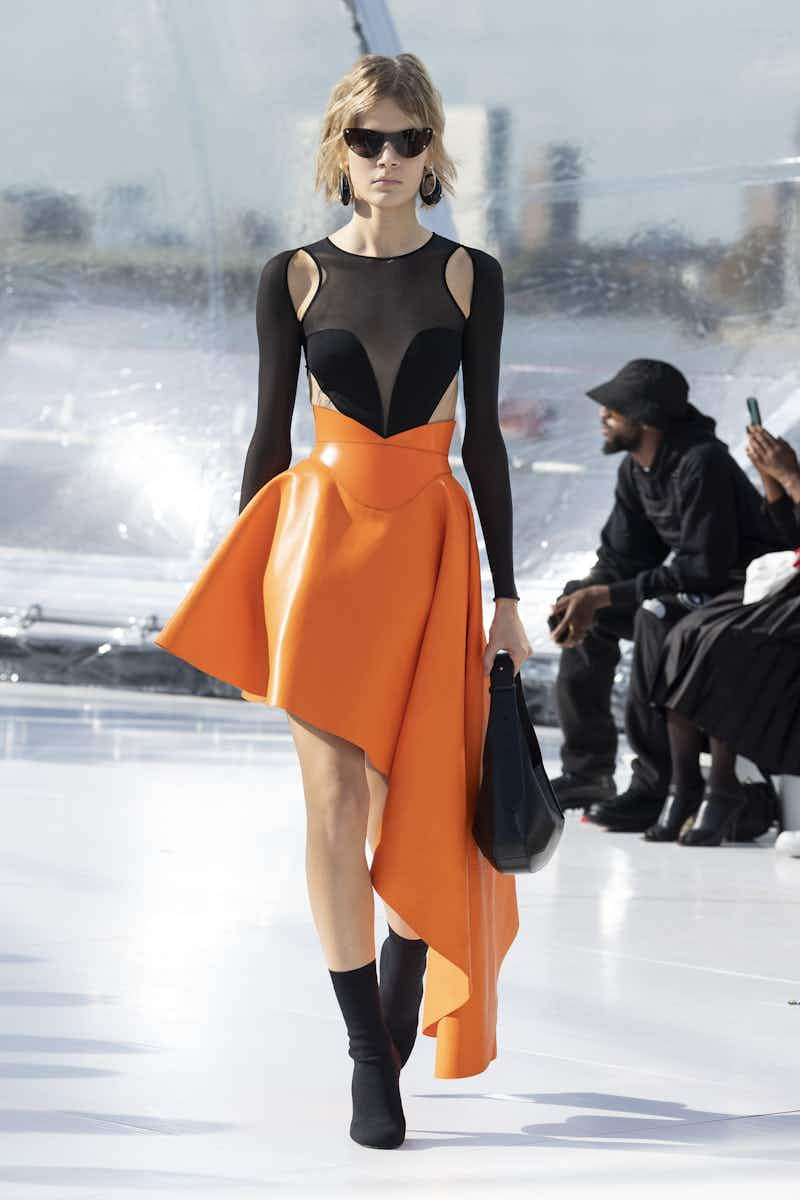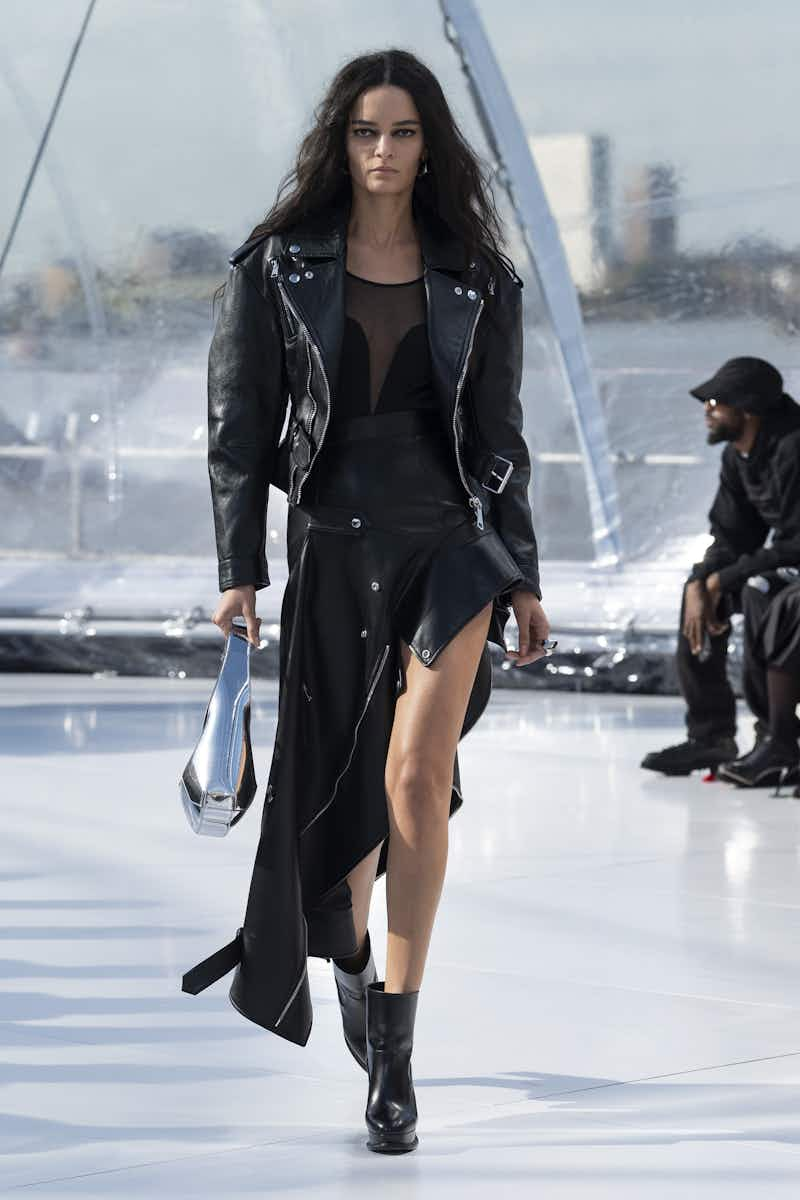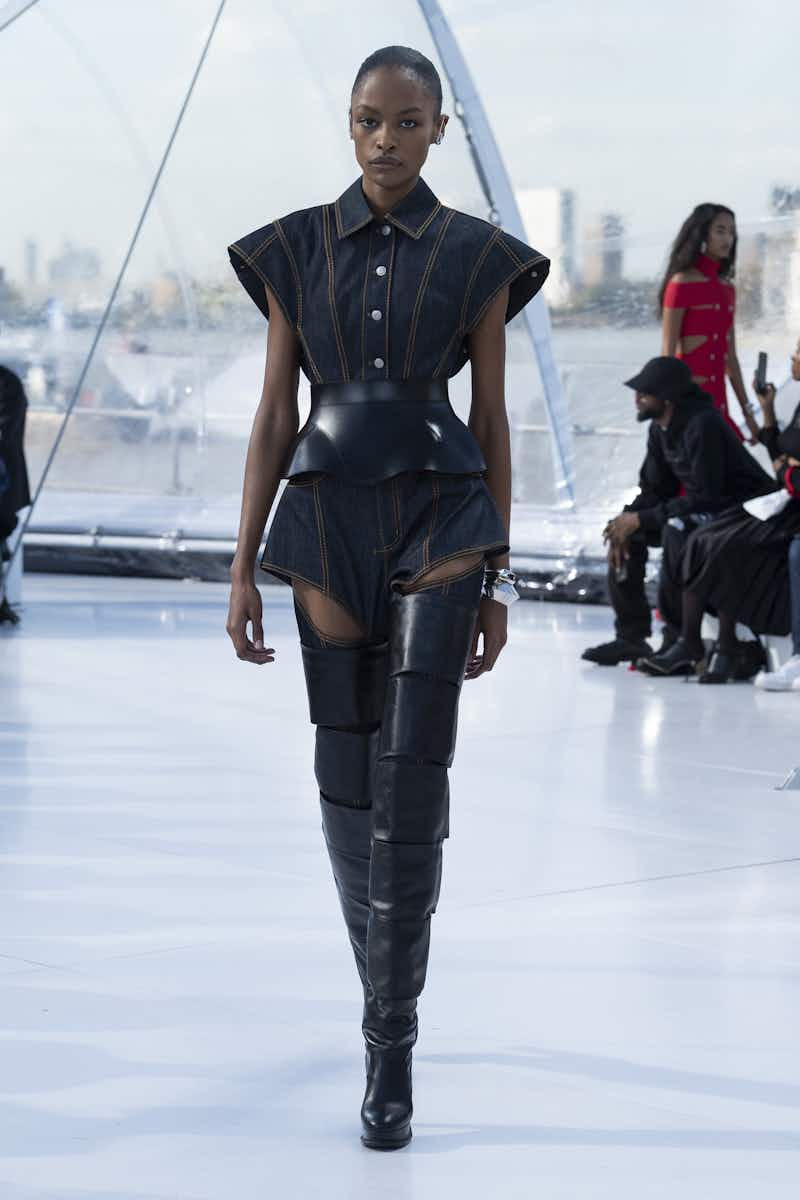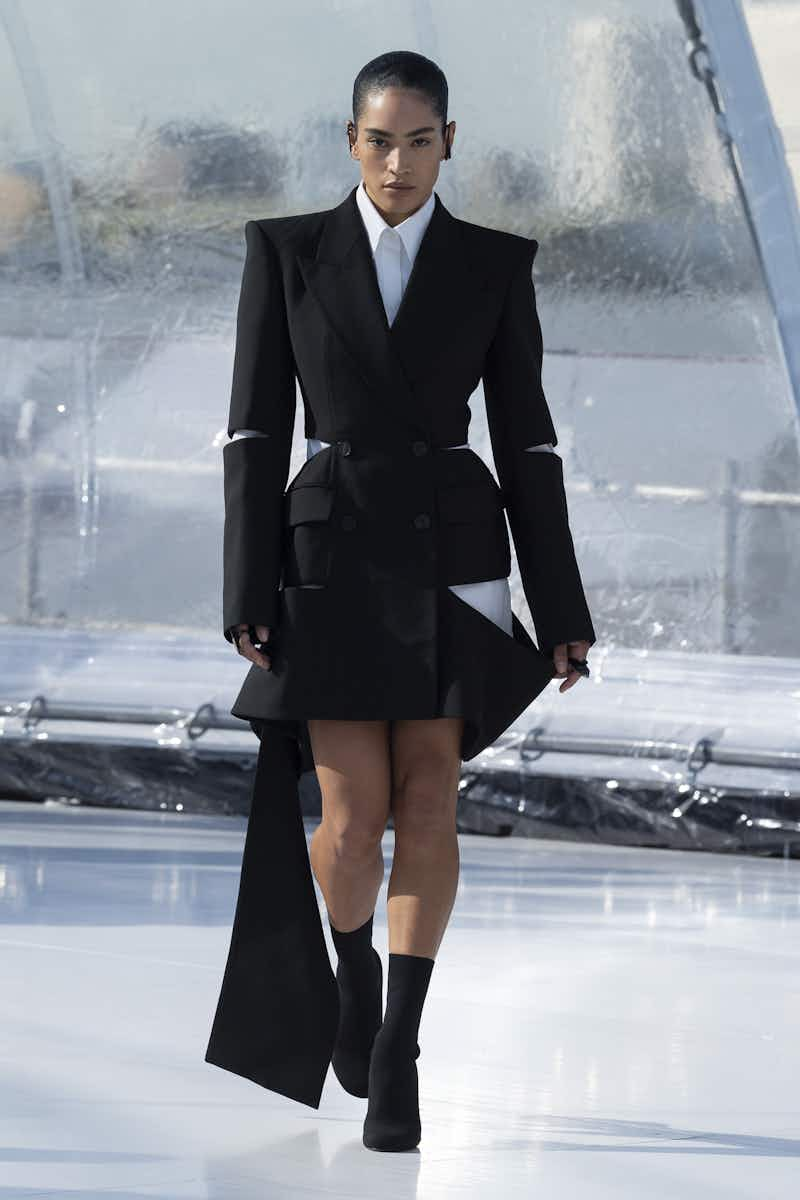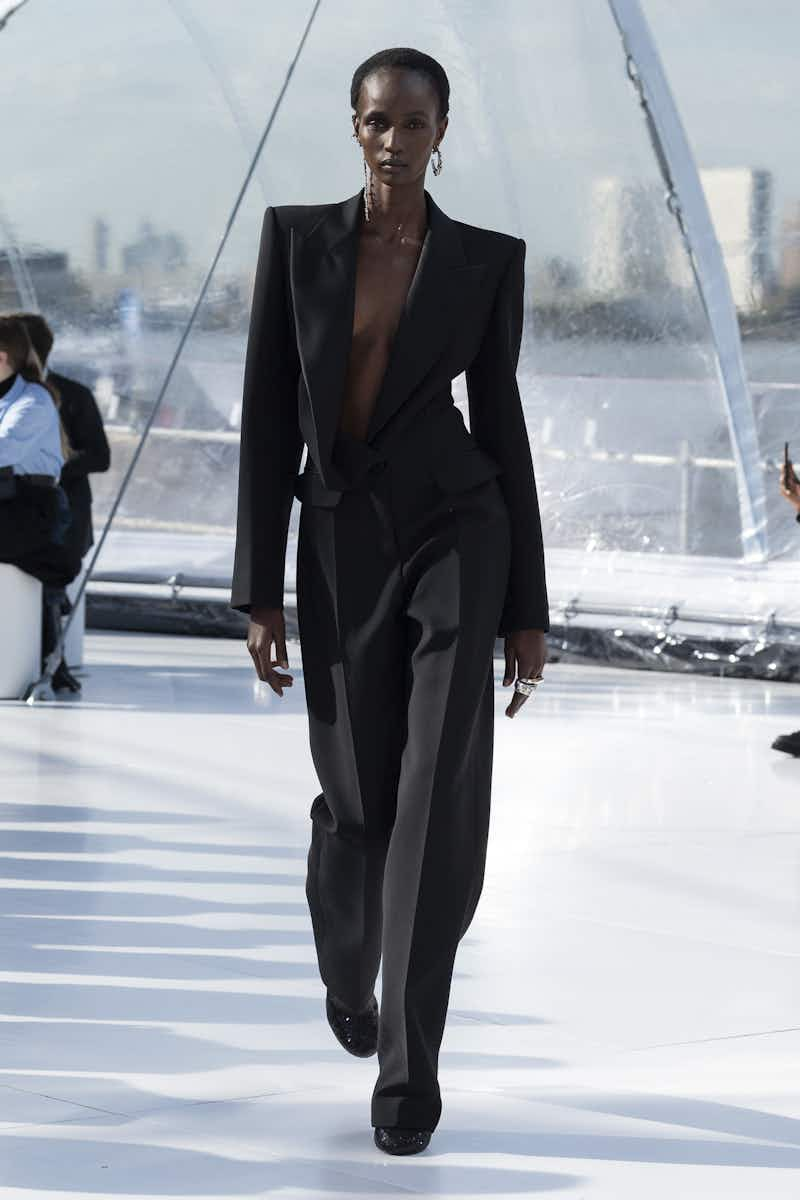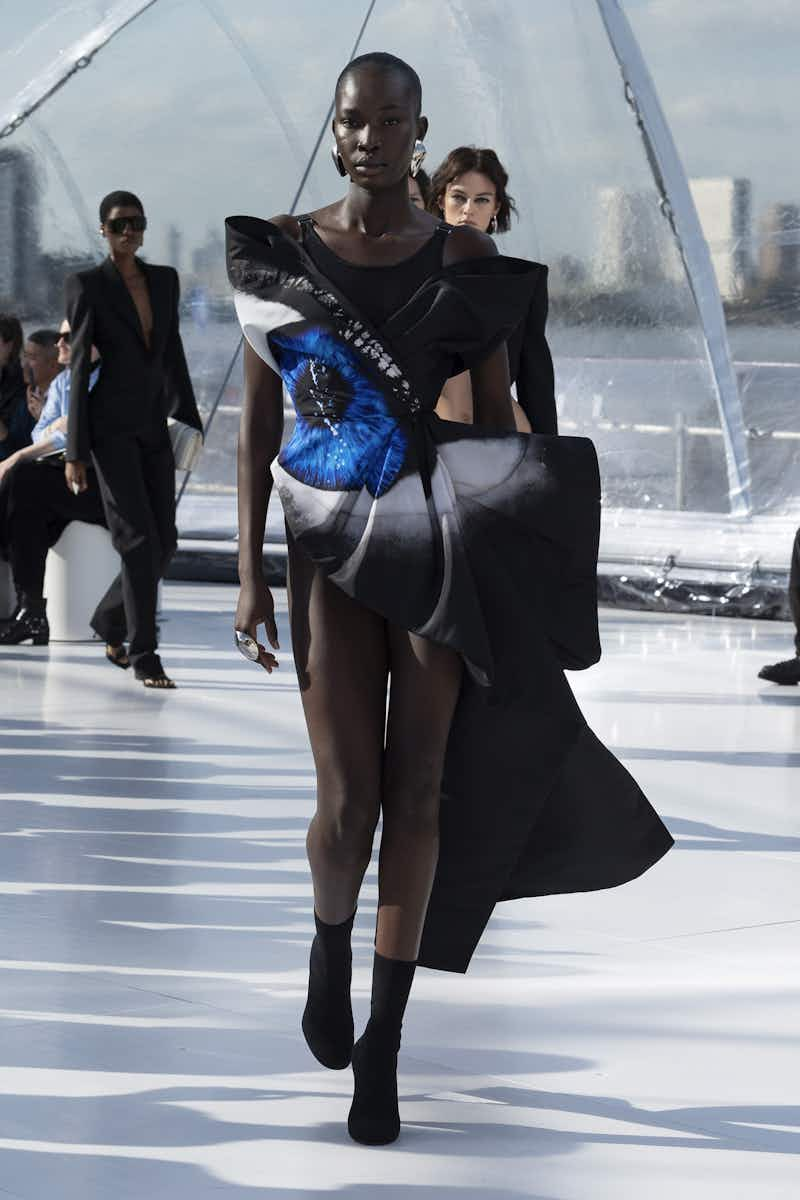 Campbell's catsuit featured a glittering eye across its front, described by Burton as a ​"symbol of humanity, a register of emotion, an expression of uniqueness." Course, this being McQueen, there were hints of darkness amid the beauty: the eye, famously, an omnipresent symbol in George Orwell's 1984, too. And that light/​dark contrast was there in the work of ye olde Dutch master Hieronymus Bosch, whose paintings featured on several pieces (and served as a nod to the late Lee Alexander McQueen who featured them in his final collection in 2010).
The self-references continued in trousers, where the low-rise ​"bumster" – a signature McQueen look – almost made a headline-grabbing return (we don't mean to be party poopers, but they were hipsters, folks). And there was much to enjoy from the tailoring, where cutouts acted as experiments in proportion, through subtle and clever ways.
The McQueen bubble shows no sign of bursting, yet.


More like this