Anika Leila: spooky faces on sexy dresses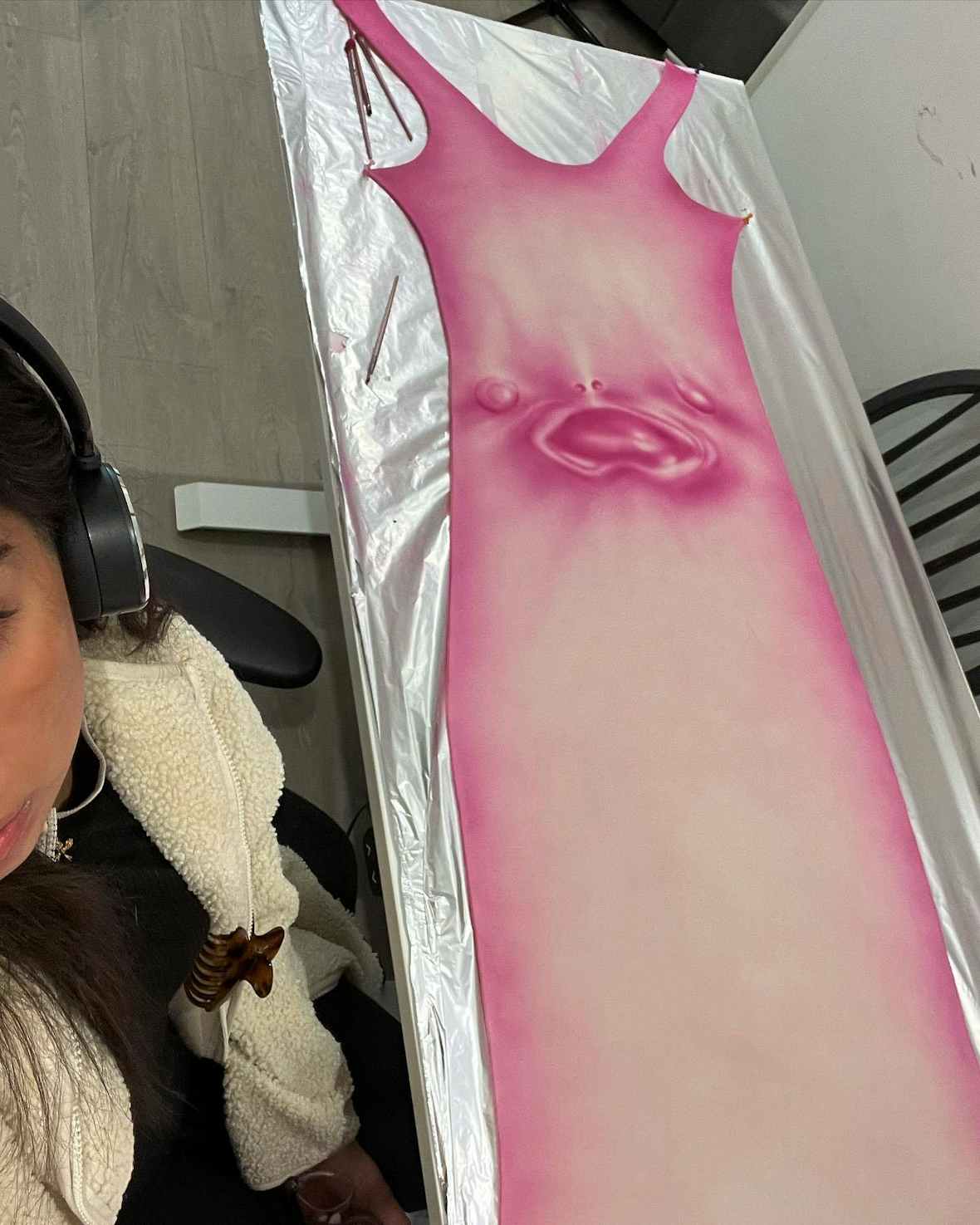 Off the Rails: Often selling out within minutes, the recent Central Saint Martins graduate merges otherworldly game characters with going out out attire – to wicked effect.

Fashion has long been obsessed with faces. Glammed-up models, shiny cover stars, the unnerving eye of editors sat on the front row. And faces have often been planted straight onto fabric, too: Vivienne Westwood's screaming portraits for AW17, Raf Simons' ever-present smiley face, Prada's direct vision of womanhood in 2014 and Jean Paul Gaultier's morphed faces stretched onto material in the ​'90s. Call it the age of the selfie, laced with a bit o' harmless narcissism, but faces are big in fashion – and they're back.

"I've always had a fascination with faces," says designer Anika Leila, who recently graduated from Central Saint Martins. So much so that her graduate collection featured surreal, alien-like portraits printed onto draped floor-length gowns, sexy stretchy tops and scoop-neck long sleeves. For the 23-year old, her design's defining features came from a childhood game she remembers playing, involving otherworldly characters. ​"The monsters had really weird faces," she says, ​"and that's what caught my attention immediately." That, and the fact that one of the game's characters was named after her. Call it a coincidence…

Leila, who grew up in West London, got into fashion through her gran, who was a ​"big presence" in her life – as well as being a dab hand at cutting and sewing. But she didn't realise you could actually study fashion ​'til later on, when she started applying for university courses. Before that, she was looking into architecture or fine art. ​"But then I realised you could study it and pursue it professionally, and it wasn't just something that rich people could do," she says. ​"Then I was more inclined to pursue it further."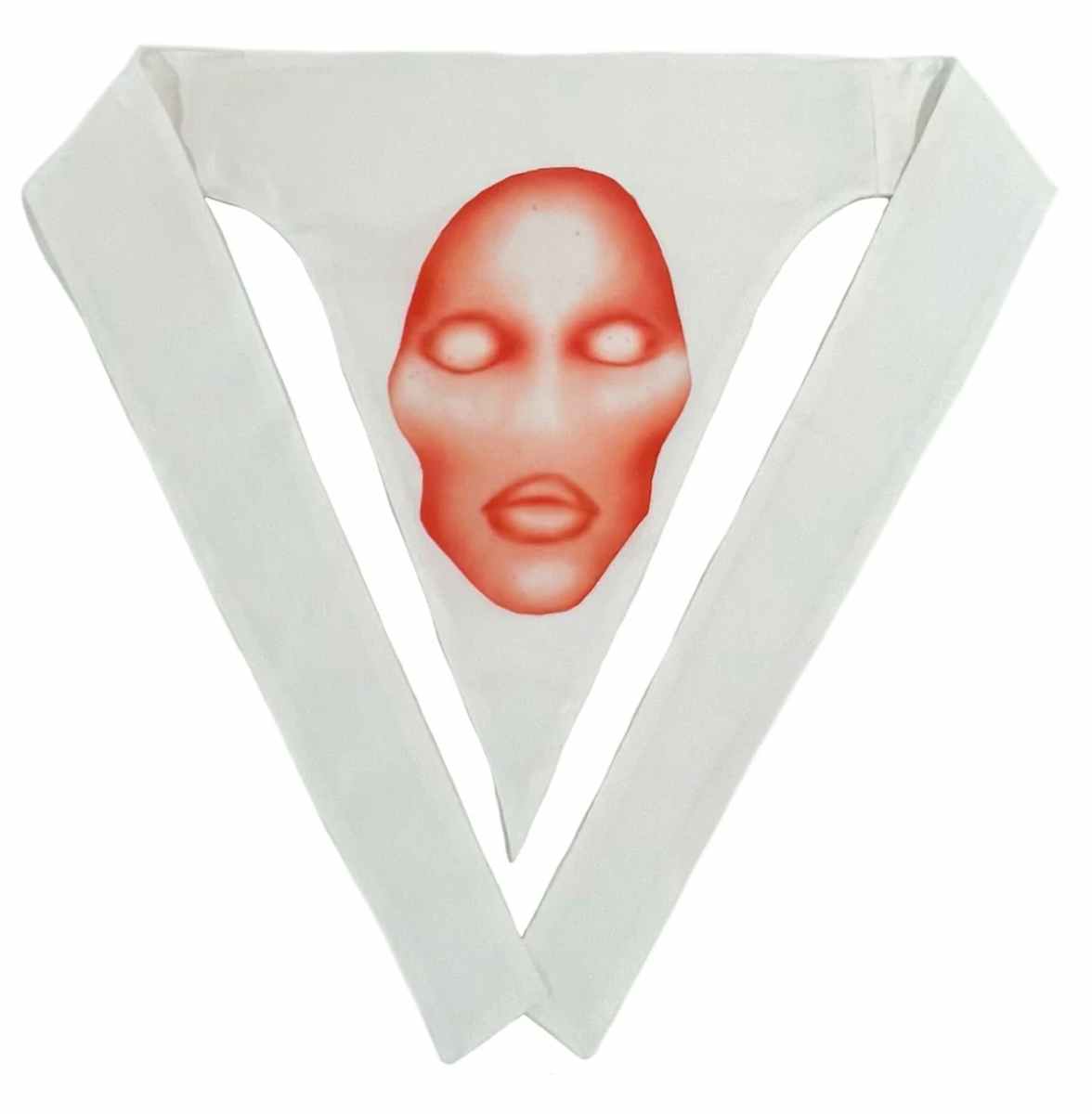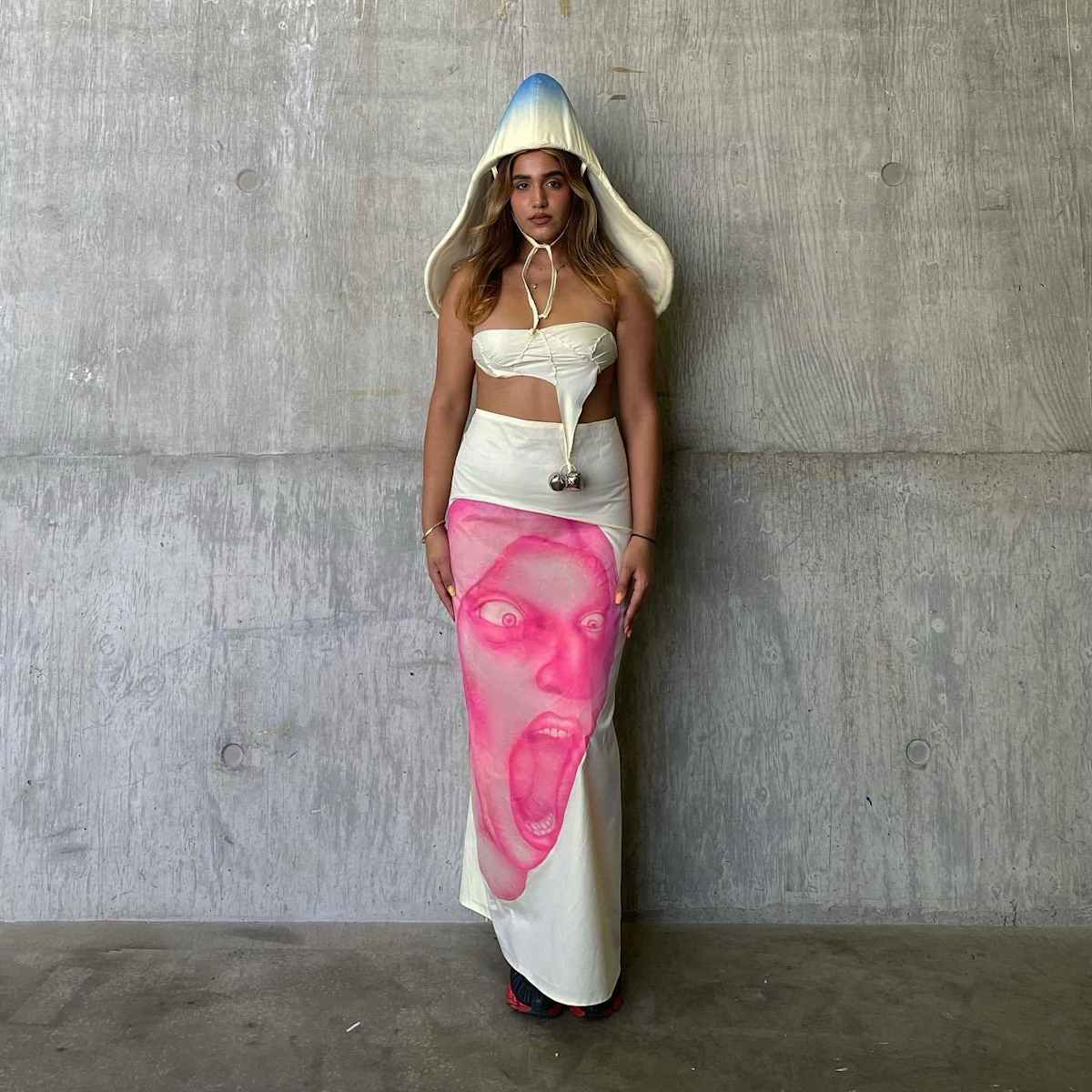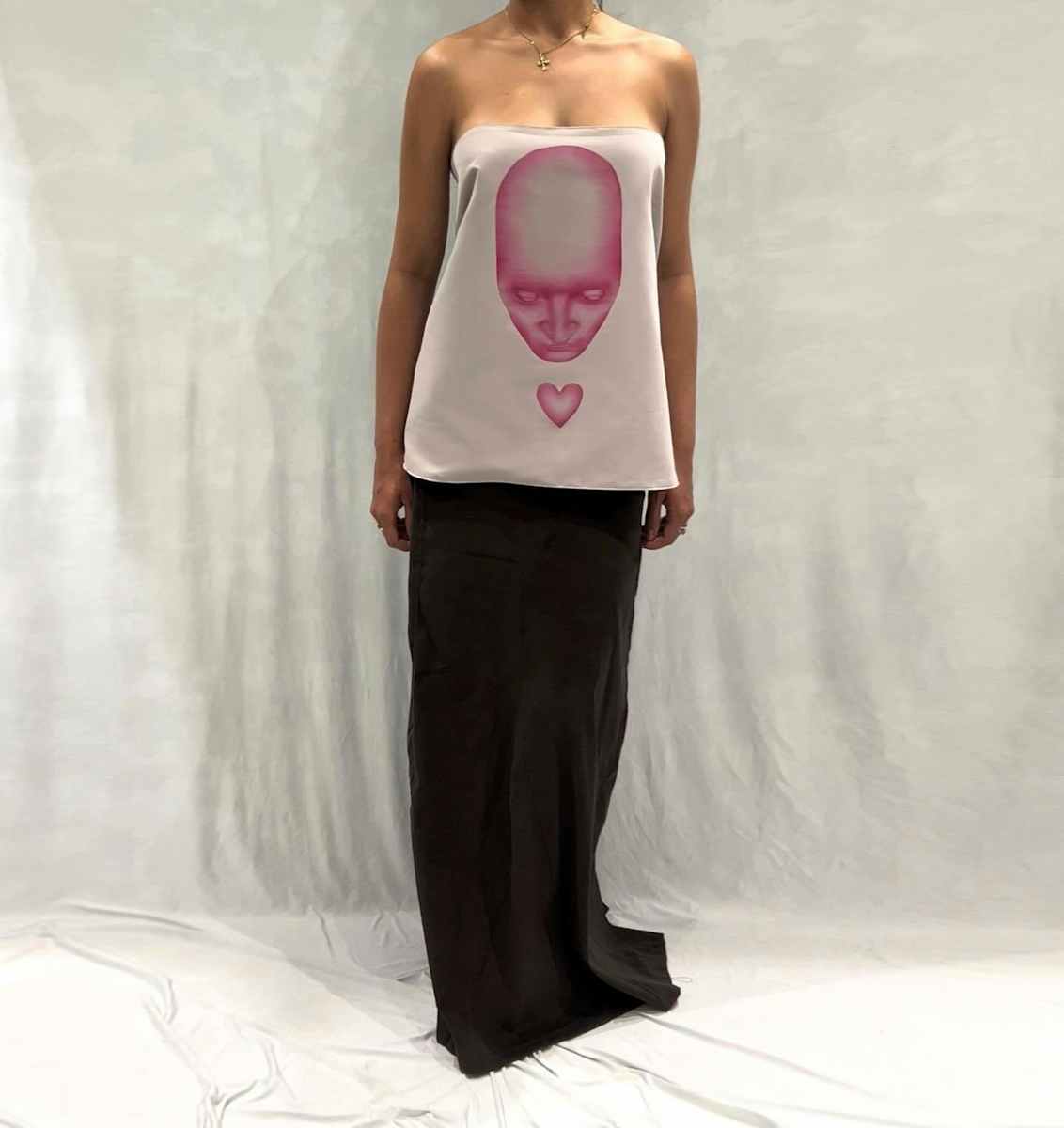 Honest about her experience at CSM, Leila mentions the serious graft that went into studying there for four years. ​"Studying fashion is so expensive," she says. ​"I worked part-time and had a close group of friends who also were, and some of us did night shifts in the local Tesco to be able to afford the bare minimum of supplies!"

Still, she got to the end of her degree with a killer final collection – the first time her now-signature faces made it onto the designs. The faces, a little warped, weird and pretty mesmerising when placed on the body, are made using old and expired make-up, which Leila first started experimenting with during art lessons at school. ​"My friends were really big into YouTube and social media just as fashion and make-up tutorials blew up," she says. ​"I was collecting [expired make-up] and playing around with it on paper, and then fabric, and that pretty much led to this journey."

Now, Leila is selling her designs to her followers through her namesake brand – with most of the drops selling out in minutes. She's feeling rightfully optimistic about the future, and is keen to make a proper career out of it all. ​"I want to continue and expand my brand as much as I possibly can while upholding my own beliefs and standards when it comes to sustainability," she says. Right on, we say.

Below we go Off the Rails with Anika Leila for a spot of self-care, a wake-up call from a chihuahua and a slap up meal with Lady Di herself.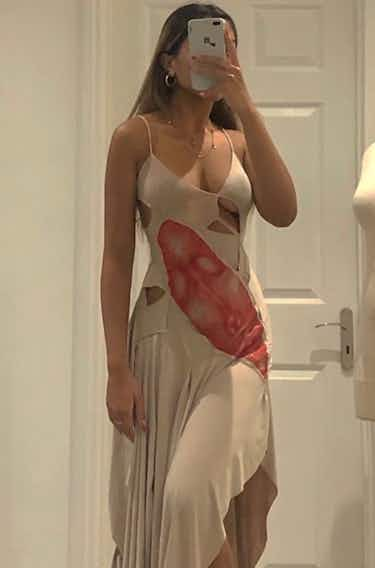 What is your motto in life?
Live, laugh, love – which is very cringey, but it's true!

Who would you most want to see your clothes?
Solange.

What do you reckon you'd be doing if you weren't a designer?
Probably studying architecture.

What's the last film you watched?
Bridge to Terabithia.

What gets you out of bed in the morning?
My chihuahua.

What are you currently loving and what are you currently hating?
I'm currently obsessed with self-care and getting more sleep. I'm really hating the feelings of guilt that comes with being a self-employed creative.

What do you listen to most in the studio?
I always put one song on repeat for weeks or even months at a time.

Which is the best city to let your hair down in?
London has always been my favourite city, and it's where I can come home. Mum will make me food, my dad will make me a cup of tea and it's very relaxing for me.

What five guests would you invite around for dinner?
Tyler, the Creator, Lady Diana, Freddie Mercury, Amy Winehouse and Mac Miller.


More like this