Garden of Eden: a new chapter for Art School
Eden Loweth, the creative mind behind the gender-fluid London label, is ready to go at it alone. Tomorrow he'll be showing his first collection as creative director, titled Therapy. Is he nervous? Let's find out.
Eden Loweth has just arrived back to London from Paris after flogging Art School's upcoming collection to potential buyers. But unlike any time since the brand's 2016 inception, when they were part of Fashion East's AW17 line-up, he's doing it alone. Loweth is now sole creative director of Art School since his ex-partner (personal and professional), Tom Barratt, parted ways from the label earlier this year.
"I'm trying to get perspective over how sales are working because people seem to be doing it their own way," he says, referring to the impact of Covid-19 on the traditional fashion week structure. ​"It's all a bit bizarre."
Art School has established itself as London Fashion Week's torch-bearer for diversity. It has consistently championed those from all walks of life, using trans models, models from all ethnicities, short, tall, fat, thin, young, old. Breaking down the constraints of menswear and womenswear, the brand is also unisex, tailoring its clothes to all. Over the years, it has grown a community of like-minded individuals – weirdos, ravers, lovers and outsiders – to build one succinct brand identity.
"Art School is a cross-section of lots of different communities," he agrees. ​"We've always been led by the cast. For this season, rather than there being any overarching themes that inspired the clothes, it was really the people that led it."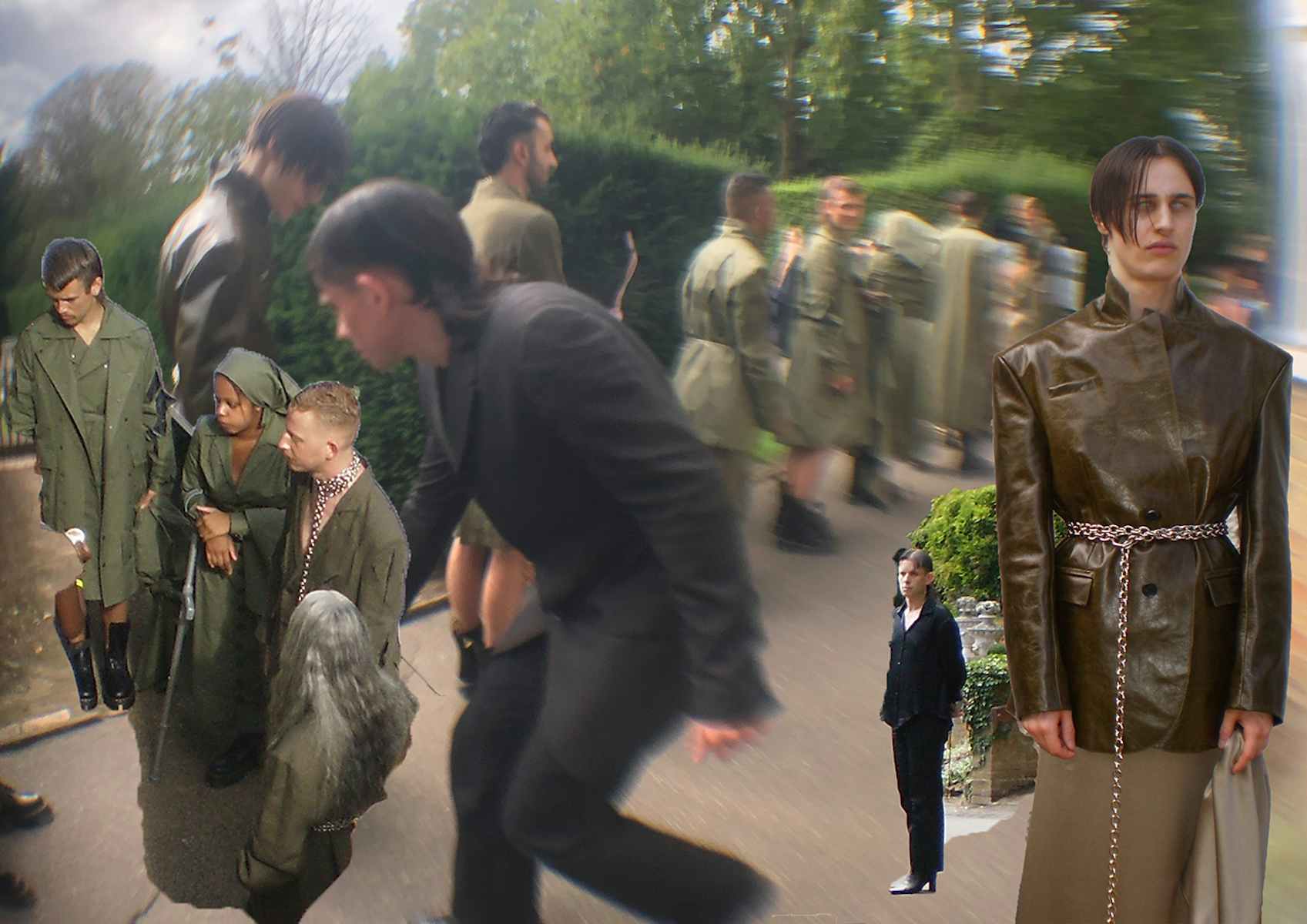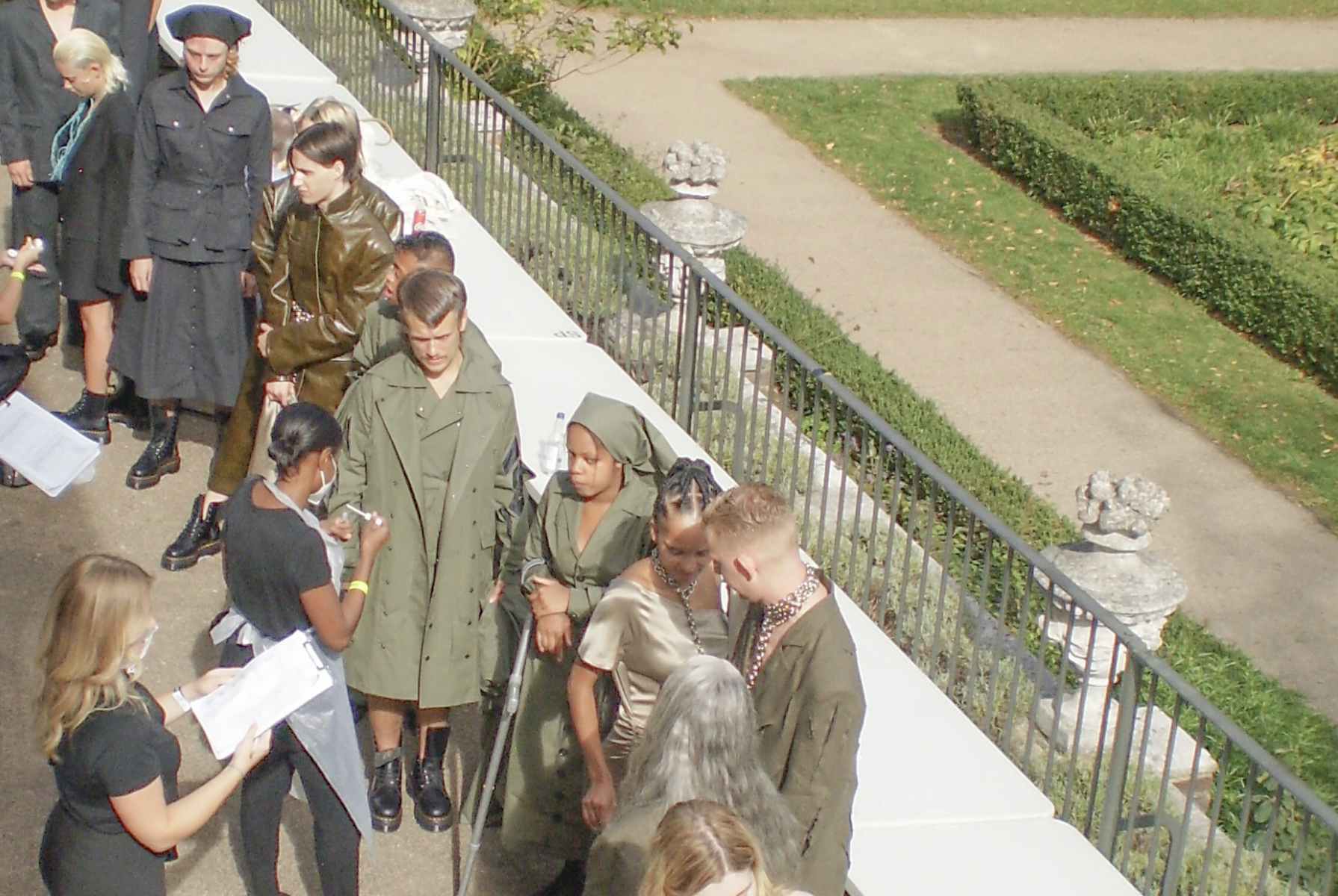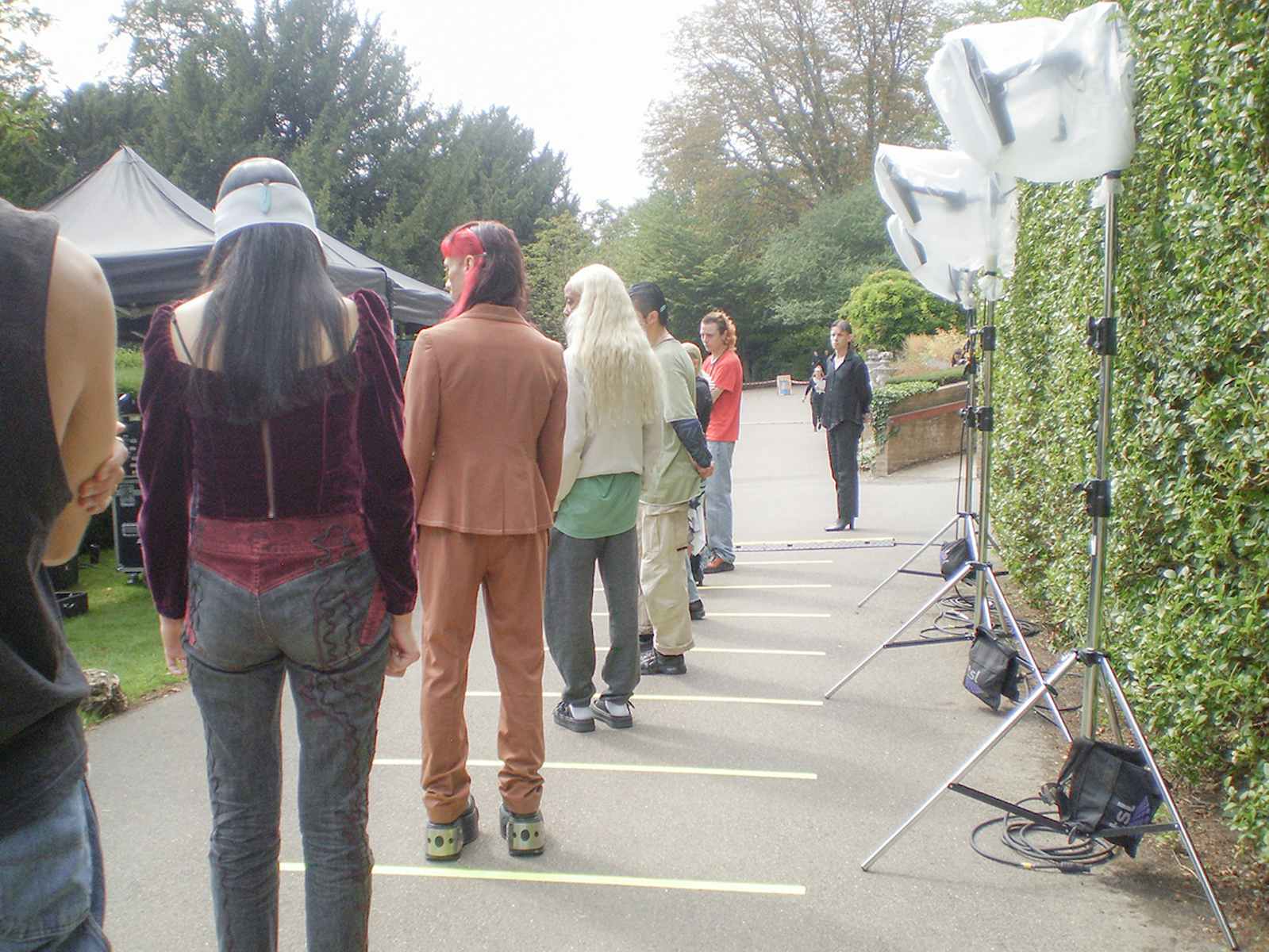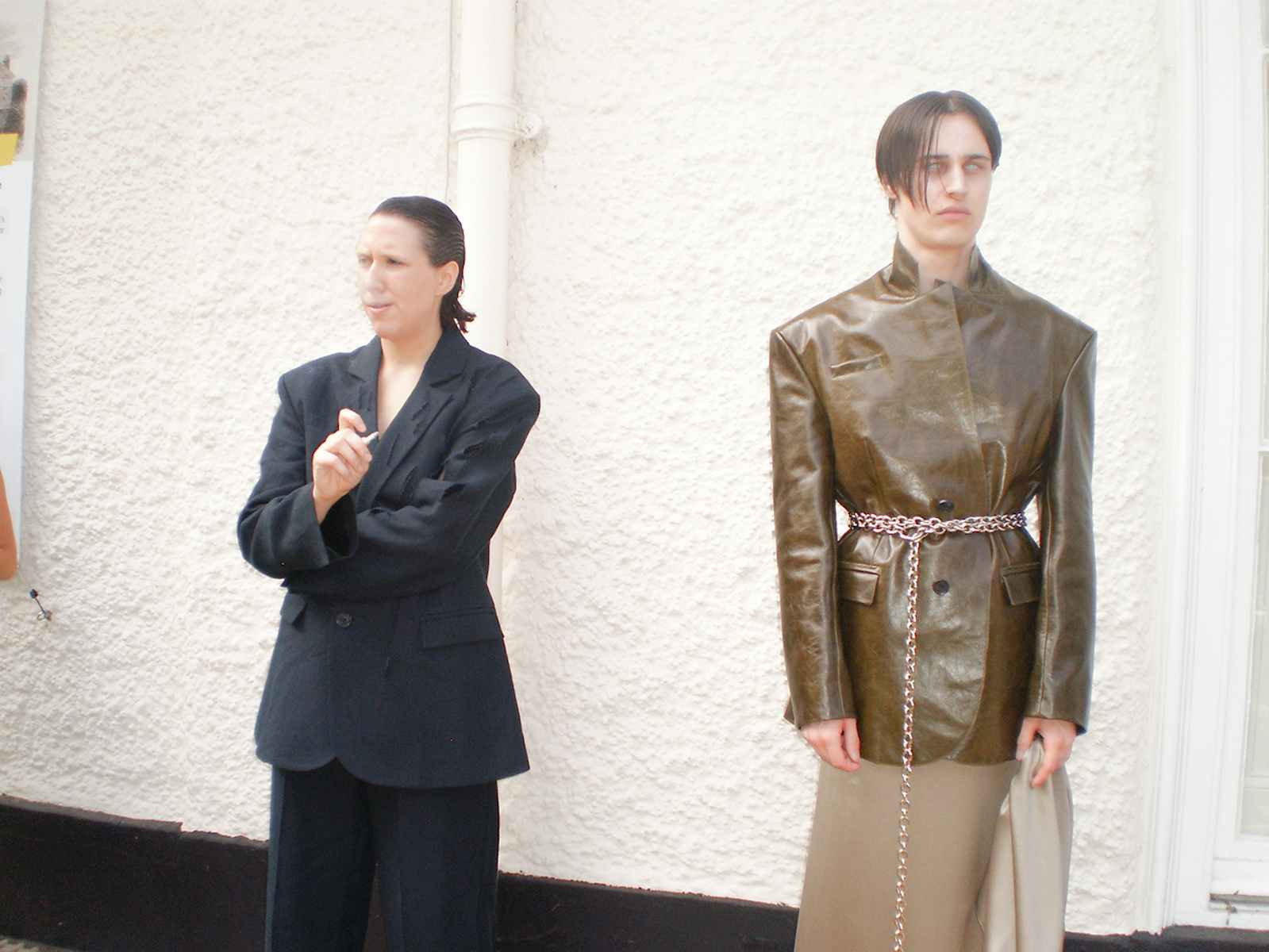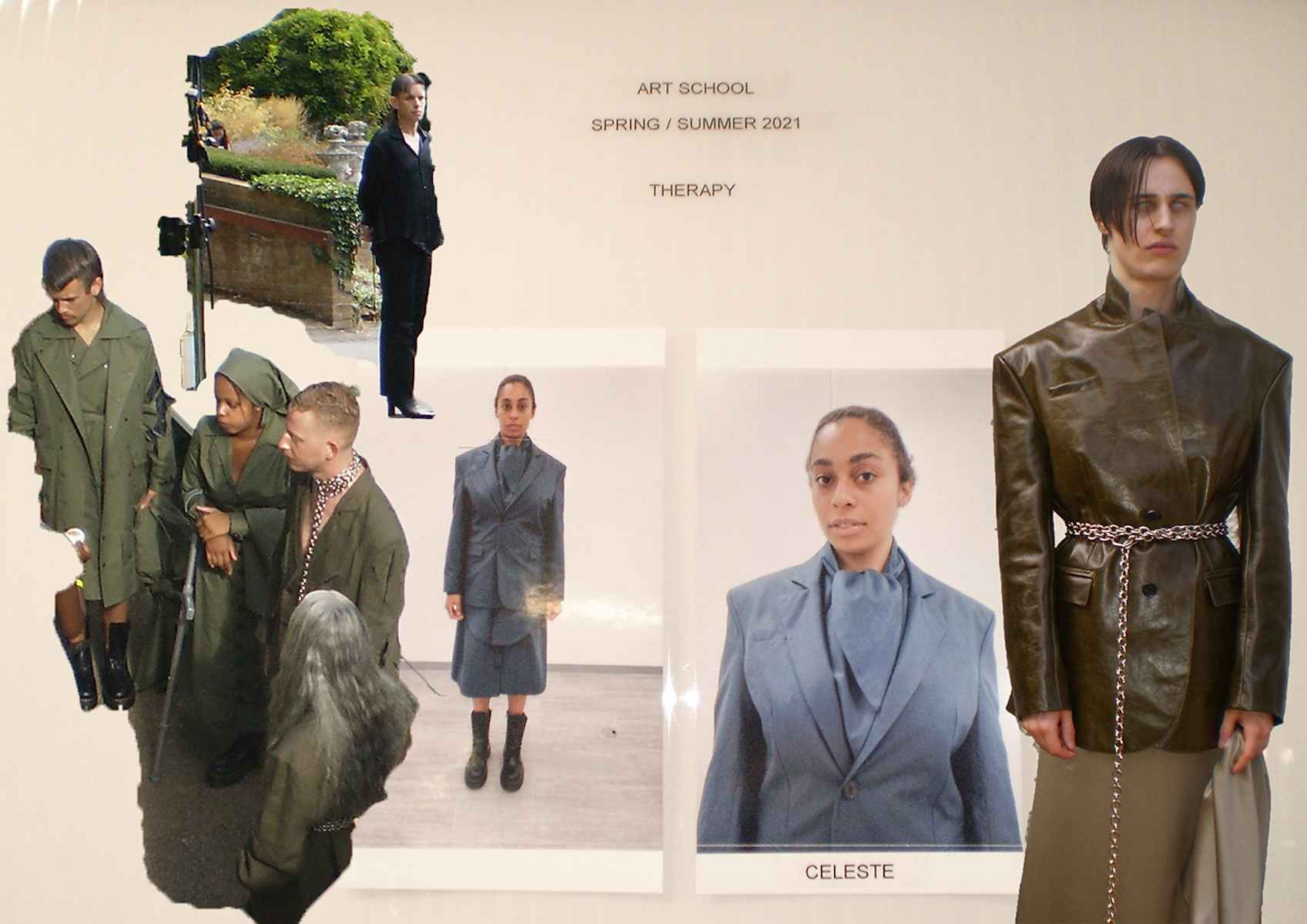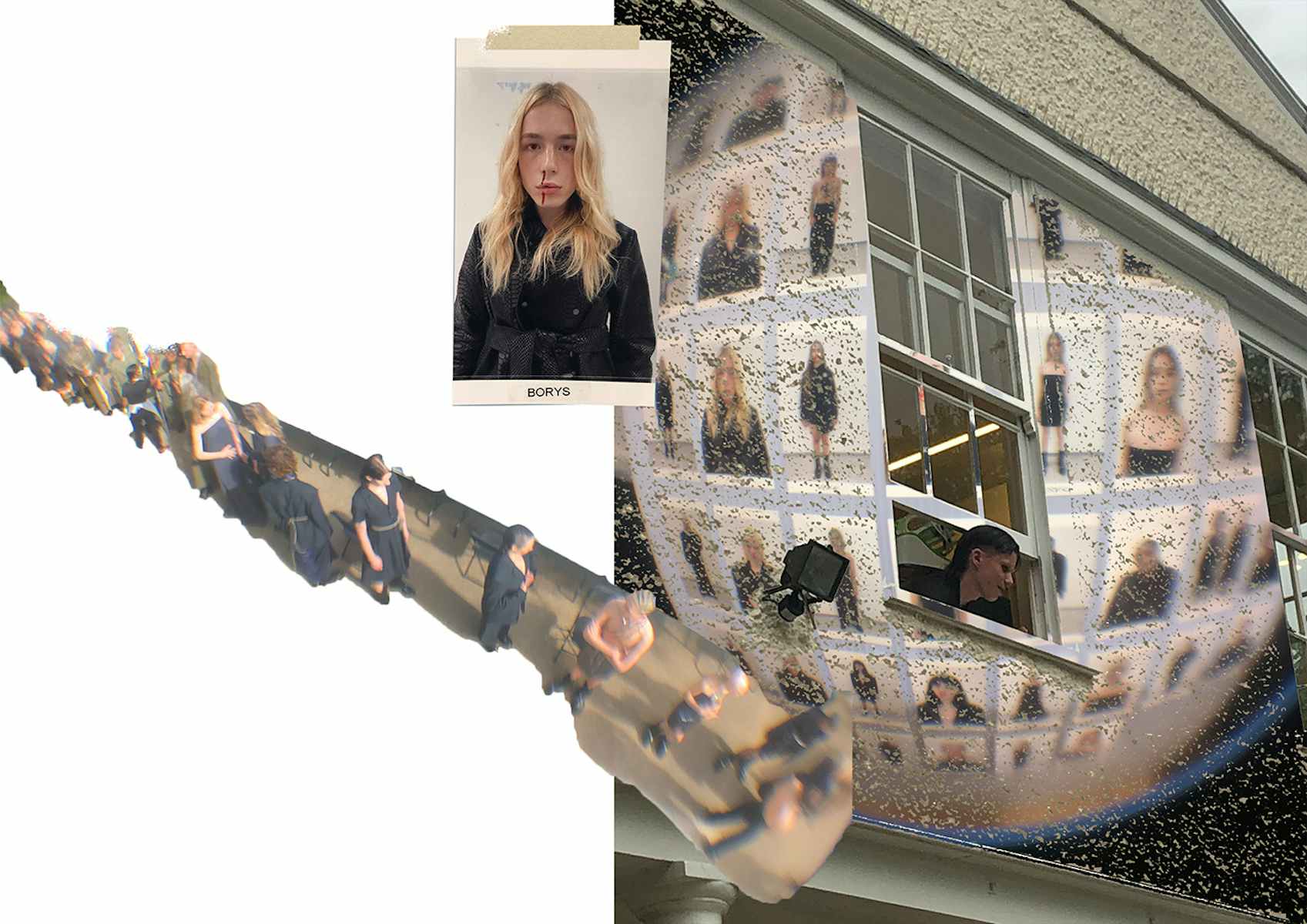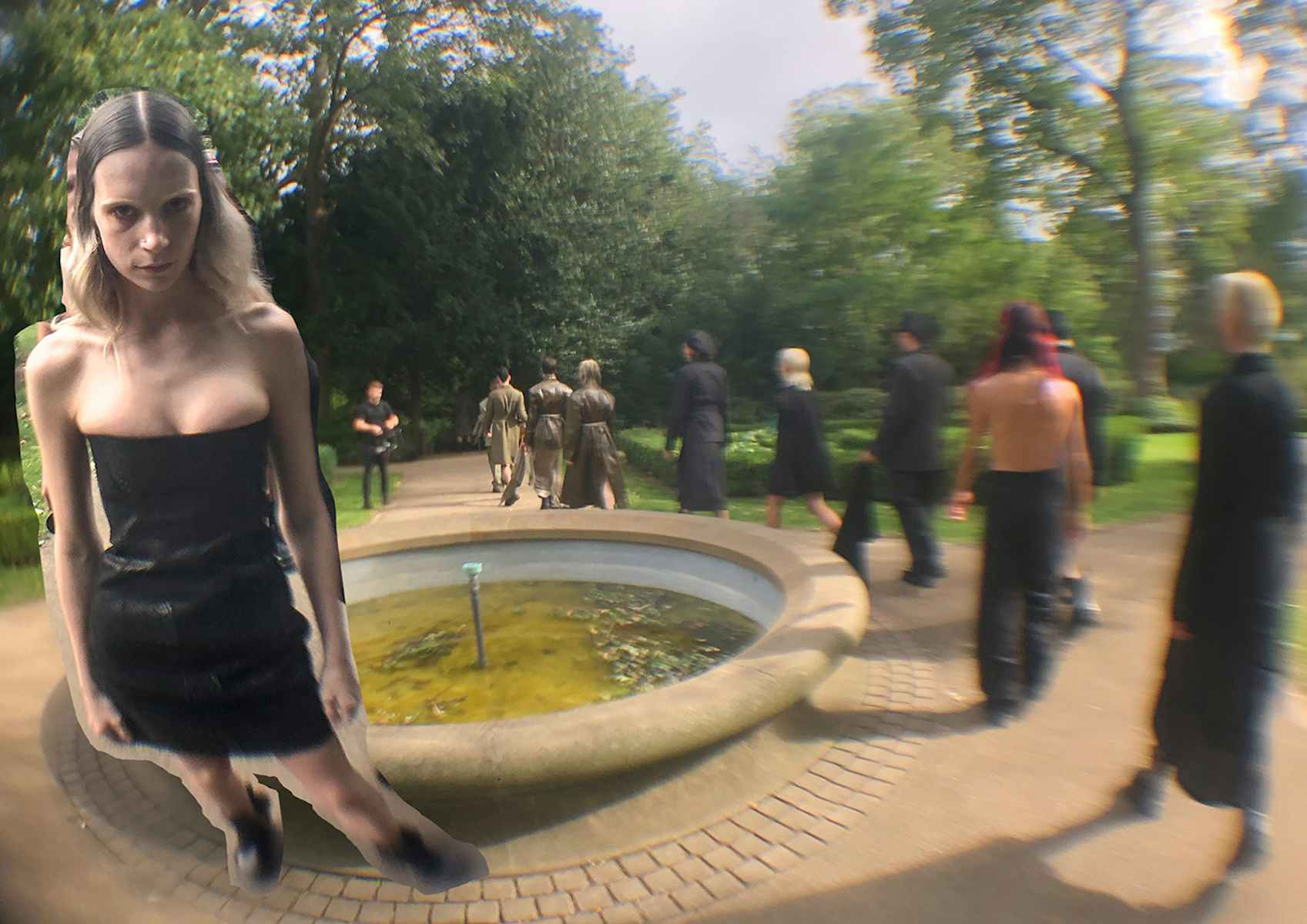 Throughout lockdown, Loweth has been working on Art School's SS21 collection, titled Therapy, with a total 54 looks. Hefty stuff. But for the first time, he's ready to introduce sexiness through refined tailoring, adding bias cuts, body contouring by way of stretched fabrics, and tightly cinched waists. It's personal for Loweth, though – he's back on the dating scene after spending four years with Barratt.
"I'm ready to step up and introduce sexiness to Art School – it's something we'd never really touched on before, but I like the idea of dipping my toe in."

The past six months has been an evolution of sorts for Loweth. Standing back and taking the helm of a company once co-owned by himself and his partner was tough. They're on good terms, and Barratt still remains his ​"best friend for life", but coupled with the drastic change of direction for Art School and the global pandemic of the past few months, it was a chance to reflect and, in a way, go full-circle.
This collection unites Art School's past, present and future – something Loweth was keen to do before starting the design process. Rather than make the transition of brand-spanking-new-Art-School too quickly, Loweth has chosen to respect the work and dedication the duo has put into the label, while looking out into the near, glittering, future.
"These designs are opening the door to new things," he adds. ​"But rather than make that change too soon, I wanted to create something that felt like a full circle. It's all very well and good that I'm taking over and wanting to do loads of new things, but I don't want to alienate the community of people we have built up already."
While Art School's collection now sees a sexier side – a more refined side – its ethics are still clear. It remains a champion for real diversity, still tapping into the queer culture held firmly at the label's core. But as for what the future holds for Art School, you'll have to wait and see:
"It's about making changes in a way that feels right for the whole brand."

More like this