Beate Karlsson has a serious silicone fetish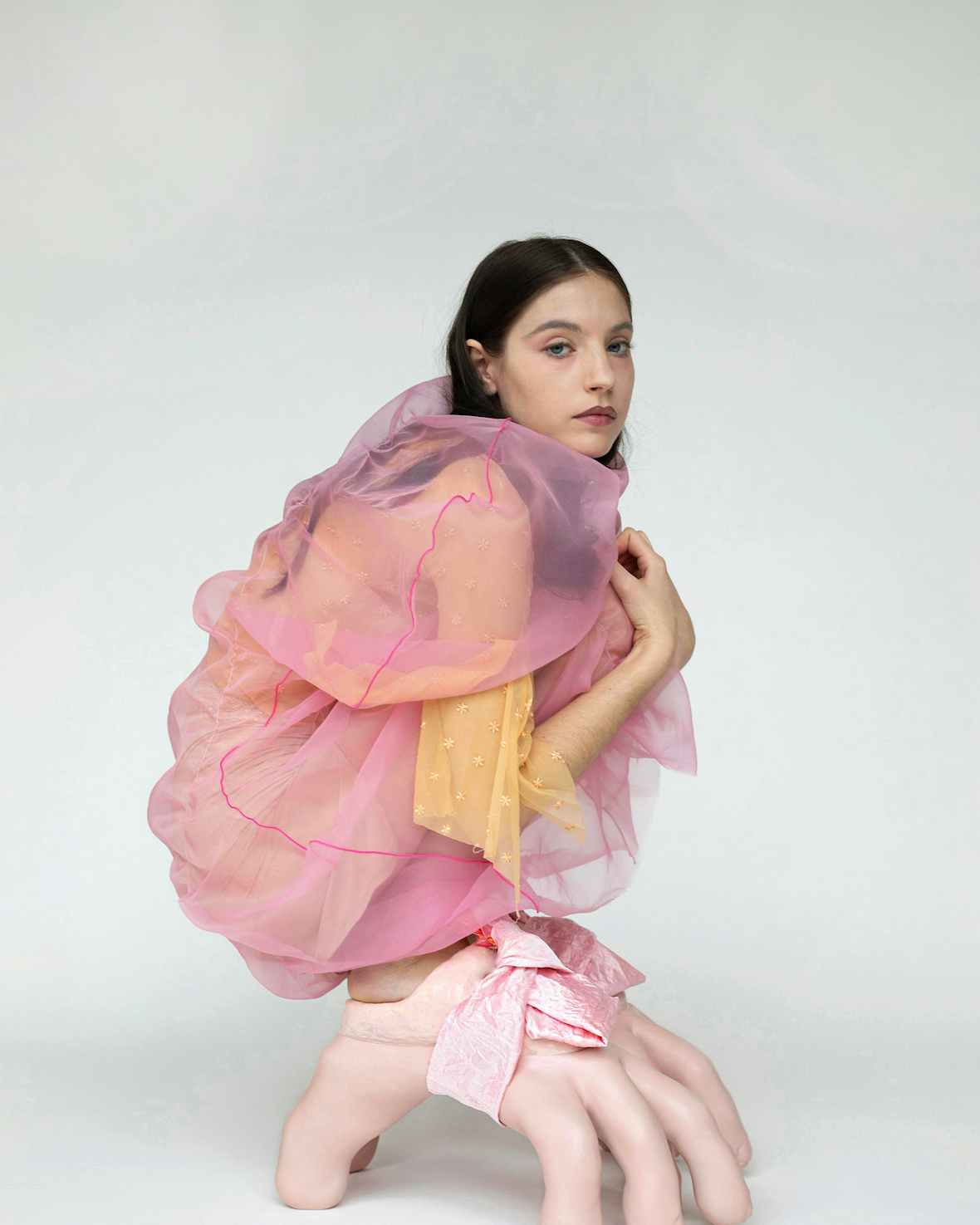 The Swedish designer "makes wearable butts and stuff", working with pliable 3-D materials to create fashion you've never seen before.
Beate Karlsson is living her teenage fashion fantasy. When she's not heading up creative direction at AVAVAV in Florence, or part-time at Pyer Moss in New York, she's designing off-the-wall garments under her eponymous label – garments that have to be seen to be believed. Certainly it's easier to see them than, well, wear them.
From grotesquely disproportionate claw-shaped heels, to silicone shorts shaped like Kim K's butt, the 25-year-old Swede dares to go EXTREME.
Bridging the gap between fashion and art, Karlsson has ditched the sketchbook in favour of clay. She hand-moulds each individual piece before working with pliable, eco-friendly fabrics like silicone to create her one-off designs.
"It comes very naturally to me," she admits. ​"Silicone really liberates the process of making something. You can transform a very organic shape into something wearable because it's so flexible and durable."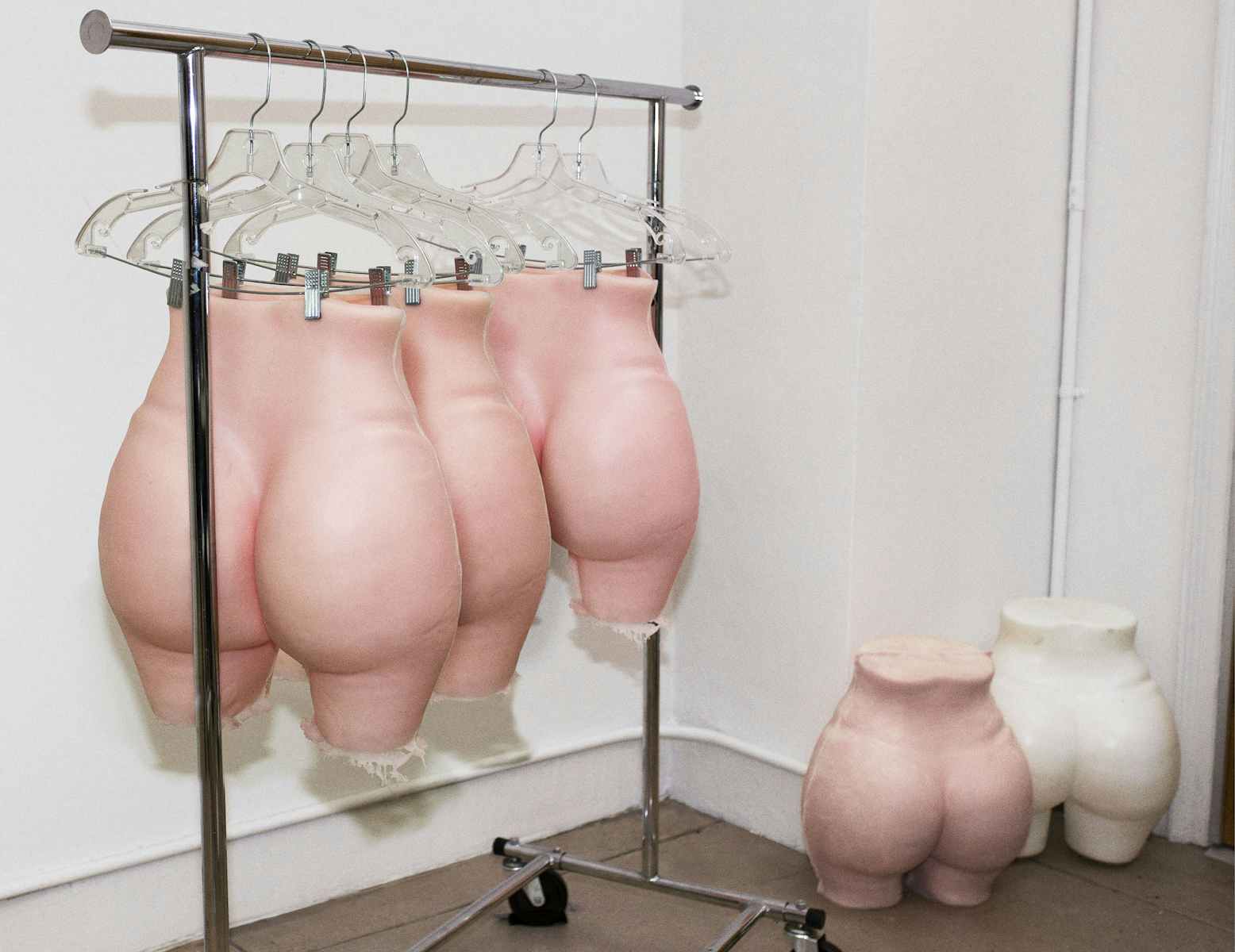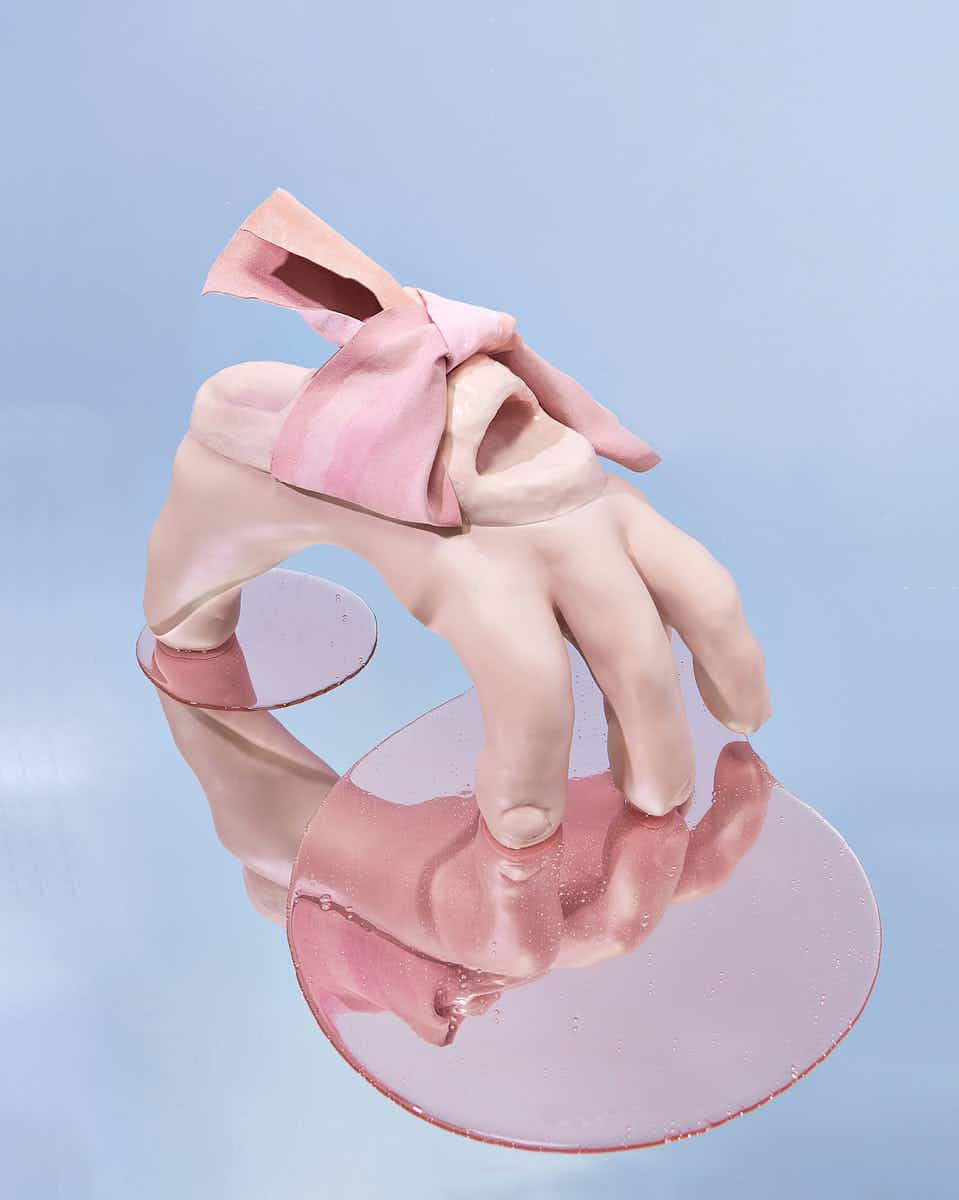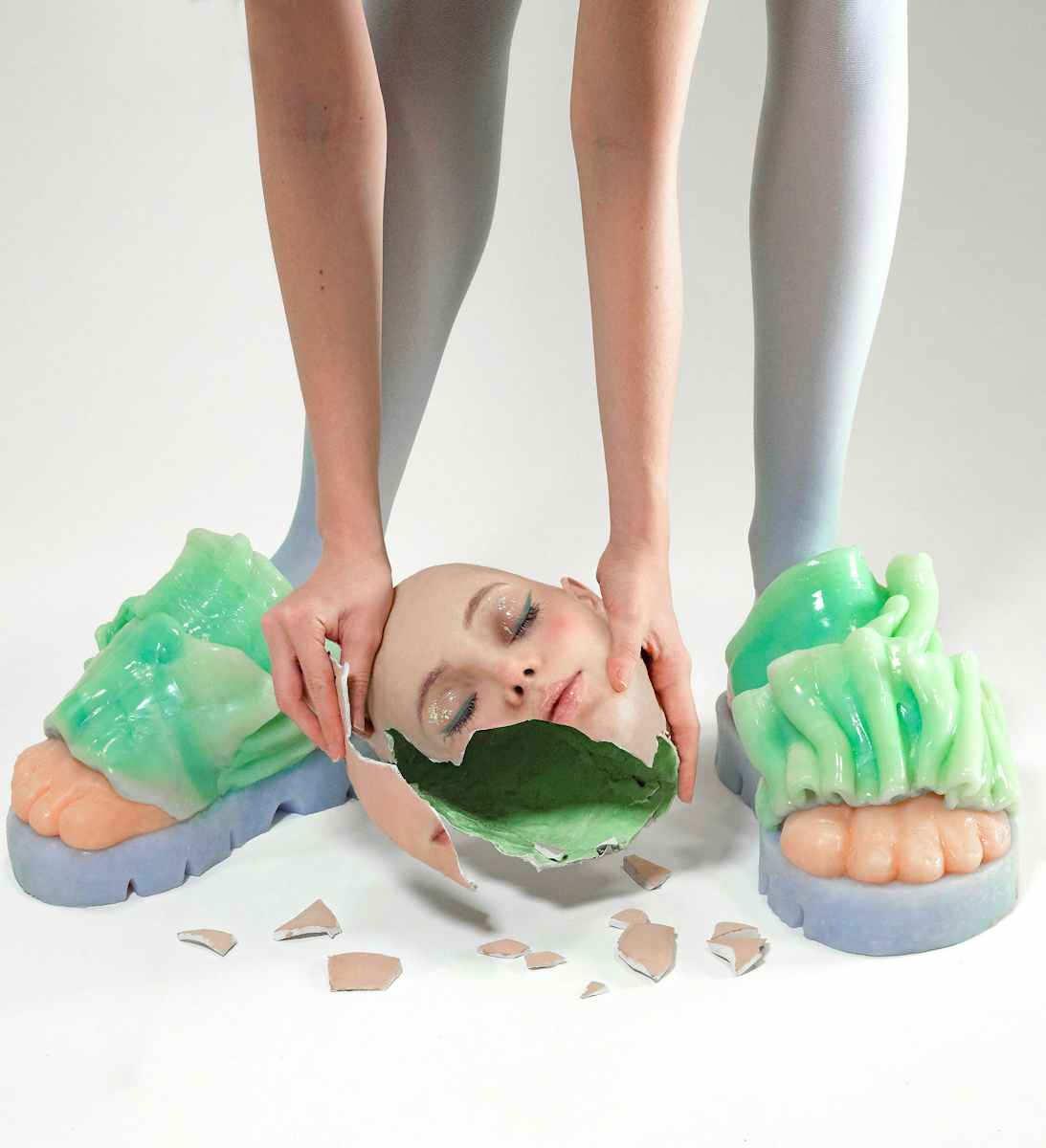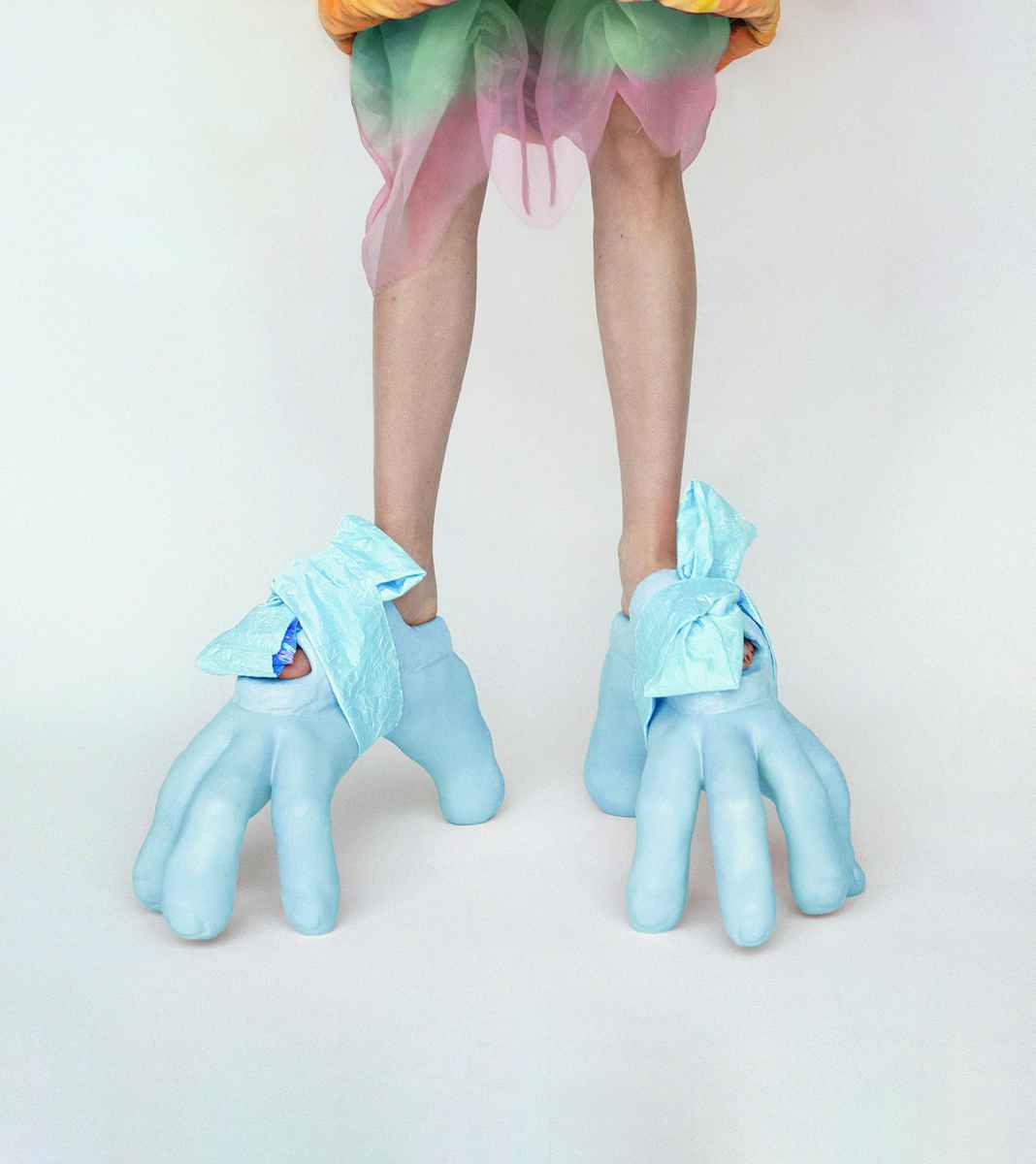 Instead of creating collections, the designer works piece by piece, thinking about the individual garment rather than the whole look. ​"I think usually that's when magic happens," she says over the phone from Florence. ​"The pieces that I've created the last few years are all fitting into this project that I call Extreme Products. I've tried to reach otherness, new expressions and shapes."
But Karlsson's also thinking green. ​"I couldn't not consider the obstacles of not being sustainable. At AV, we only use deadstock fabric and make all of our pieces locally and in small quantities. I really try to practice what I preach."
Growing up in Stockholm, the designer dreamed of studying in New York, eventually landing a scholarship at Parsons School of Art. ​"I was very keen on jumping in and jumping ahead," she says of her transatlantic relocation at the age of 19. ​"I wanted to get a lot of internships early on and I was very stressed out. I thought I had to drop out of school early on to be successful."
Swiftly securing an internship at Vera Wang – a feat that fortunately didn't require dropping out of Parsons – led Karlsson to where she is now: gaining traction for her unorthodox ideas, trusting her own creative process and even being contacted by legendary art-fashion photographer Nick Knight for inspiration. ​"It was such a huge thing for me to be contacted by someone who's a big role model to me, doing collaborations with such amazing creatives is something that I want to keep doing."

Now, in her day-job at AV, she's being given the scope to turn her vision into ready-to-wear. ​"I came to AV at a time where they were very open for change," she explains. ​"We're creating a part of the brand that is gonna be called Extended Fantasy that will integrate with what I've been doing outside of work."
Beyond that, Karlsson's dream is to offer a different perspective on fashion, making wearable pieces that are also conceptual. The Extended Fantasy collection is set to launch in January but, until then, she's still pushing for Kim Kardashian to wear her ​"own" silicone butt, while also developing plans to launch a collaborative exhibition solely on her curves.
"We were hoping that she'd comment on the project but she hasn't yet. But," she adds with a hopeful shrug, ​"there's always the future."

More like this