These are the 50 names on the BFC's New Wave Creatives list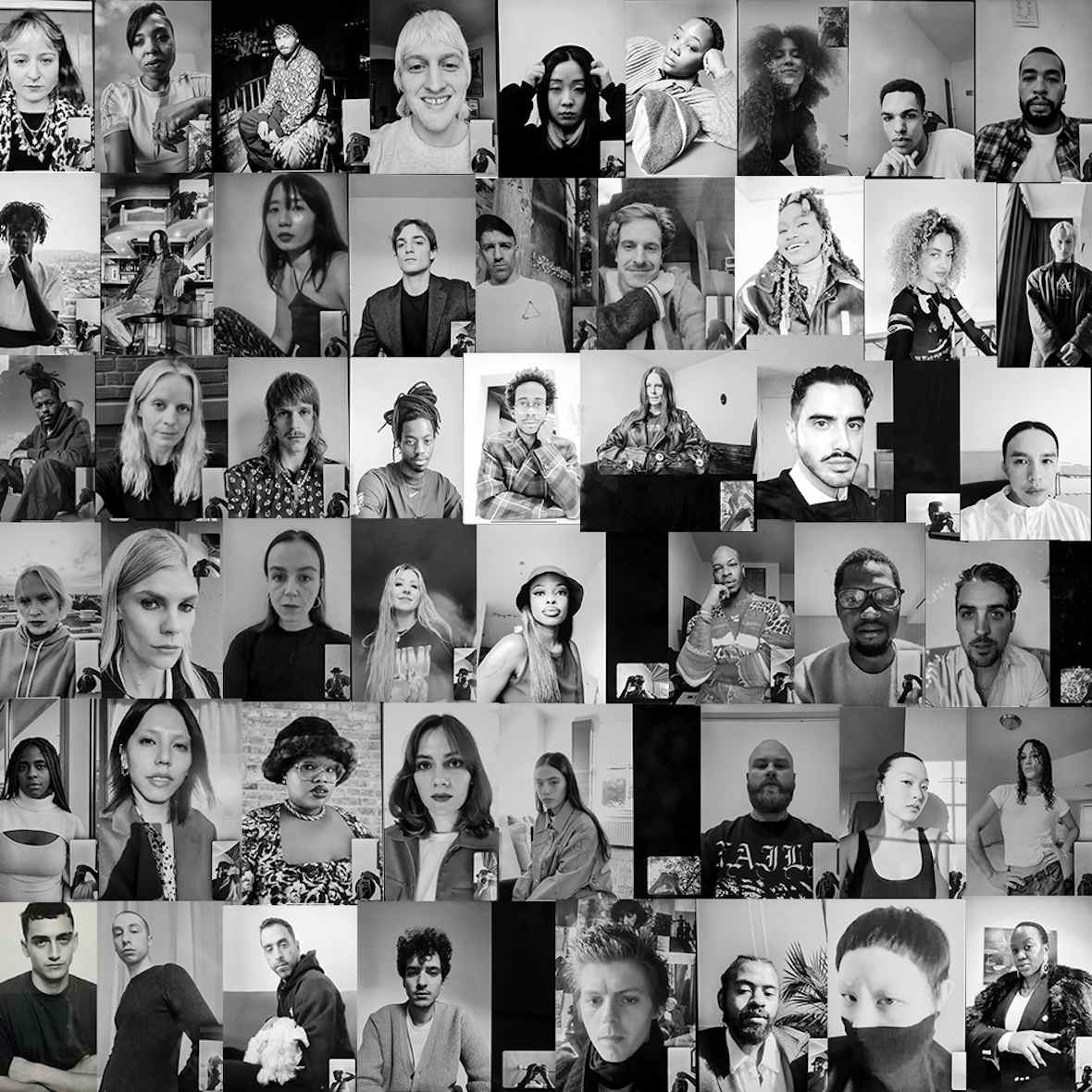 The New Wave component of The Fashion Awards celebrates 50 dynamic names set to shape the future of fashion.
It's that time of year again. The British Fashion Council's New Wave Creative list is back, baby, and it's better than ever.

In celebration of the fashion industry's Bright Young Things – those working tirelessly to push forward their original creative vision – the BFC has pulled together a list of 50 finalists hailing from the UK, Ghana, Austria, Germany, the Netherlands, Nigeria, China, the US and beyond.

From photographers Tom Blesch and Sirui Ma, artist Jazz Grant, and make-up artists Raisa Flowers, Lynski and Porsche Poon, to hair stylists Blake Erik and Dushan Petrovich and digital artist Rebeka Mór, this year's list has been voted by the creative class of 2020 in a heartwarming and purposeful act of peer-to-peer advocacy.

The dynamic line-up includes trailblazers from across multiple disciplines, including artists, casting agents, hair and make-up artists, image makers, nail artists, set designers, stylists and writers. All 50 finalists have been lensed by photographer and 2020 New Wave recipient Stephen Tayo to make the occasion. Each person dialled into Tayo's Lagos-based studio where he captured them over FaceTime. Impressive.

Familiarise yourself with the names set to shape the future of fashion below, each of whom will be celebrated as part of The Fashion Awards 2021, presented by TikTok, on Monday 29th November at London's Royal Albert Hall. It's going to be a proper knees up, so stay tuned.
Crystabel Riley, Make-up Artist
Blake Erik, Hair Stylist
Crystabel Riley, Make-up Artist
Dushan Petrovich, Hair Stylist
Amidat Giwa, Hair Stylist
Chenyu, Stylist
David Ụzọchukwu, Photographer
Fish Zhang, Photographer
Billy Lobos, Stylist
Christina Ebenezer, Photographer
Derrick Ofosu Boateng, Photographer
Giovanni Corabi, Photographer
Hugo Yanguela, Photographer
Jazz Grant, Artist
Jordan Anderson, Creative Director
Karin Westerlund, Make-up Artist
Lisa Mård, Nail Artist
Mata Marielle, Make-up Artist
Porsche Poon, Make-up Artist
Raymond Gee, Stylist
Ryan Mitchell, Hair Stylist
Tim Elkaïm, Photographer
Vito Fernicola, Photographer
Xin Miao, Make-up Artist
Zandile Tshabalala, Artist
Ignasi Monreal, Artist
Jeano Edwards, Photographer
Joseph Charles Viola, Artist
Kristina Nagel, Visual Artist
Liv Liberg, Photographer
Najia Saad, Casting Director
Raisa Flowers, Make-up Artist
Rebeka Mor, Digital Artist
Sirui Ma, Photographer
Tom Blesch, Photographer
William Waterworth, Photographer
Yann Turchi, Hair Stylist
Zhong Lin, Photographer
Jade Adeyemi, Set Designer
Jenny Brough, Photographer
Justin French, Photographer & Director
Kyle Dominic, Make-up Artist
Lynski, Make-up Artist
Olivia Lifungula, Photographer
Rasaan Wyzard, Stylist & Photographer
Rory Mullen, Artist
Sonny Molina, Hair Stylist
Vassilis Theotokis, Make-up Artist
Xavier Scott Marshall, Photographer
Yuen Hsieh, Director & Digital Artist


More like this