Broski is Archy Marshall and Elliott Hutchison's ode to the pub

If, like us, you're missing your local boozer, get this Great British Pub-inspired casualwear down your gullet instead. Fusing culture, community and pool, this brand is the fix you've been looking for.
If, like everyone else, you've been missing the pub, longing for a frosty pint while playing pool and lapping up the sense of booze-soaked community taken from us by the pandemic, then cosy, clever sportswear brand Broski might just offer you some light relief.
The project was brought to life by none other than Archy Marshall, aka King Krule, and his good friend Elliott Hutchison in 2016. True to form, it was concocted over a couple of pints at their local boozer, The Gowlett Arms in Peckham, South East London, as an homage to the pub sports tradition. ​"The importance of the public house was huge amongst the young and old of our community," Hutchison adds.
From snake eyes to a round of darts and everything in between, inspiration struck after a close friend of Marshall and Hutchison's, who was competing in a local pool tournament, asked them to design his kit. The ball kept rolling from there.

"We take a lot from the environment that surrounds us," Hutchison says. ​"From the old branding of beer mats, matchboxes and pool chalk, to wooden hoardings or the faces on hanging crests that swing in the smog of London… We're inspired by everything from the long lost past all the way through to modern hysteria."
Broski produces high-quality casualwear essentials like cotton T‑shirts, hoodies and polos, though the brand's staple feature is its selection of accessories, which include digitally-printed football scarves and handmade wool cue chalk holders.
"We play tons of pool, so these are an important accessory – you've got to keep your cue chalk close to you at all times!" Hutchison continues. This is serious business. Even better, the chalk holders are sustainably made from end of roll fabrics, and Hutchison nabs scrap copper from his job as a traditional metal roofer to make the belt clips.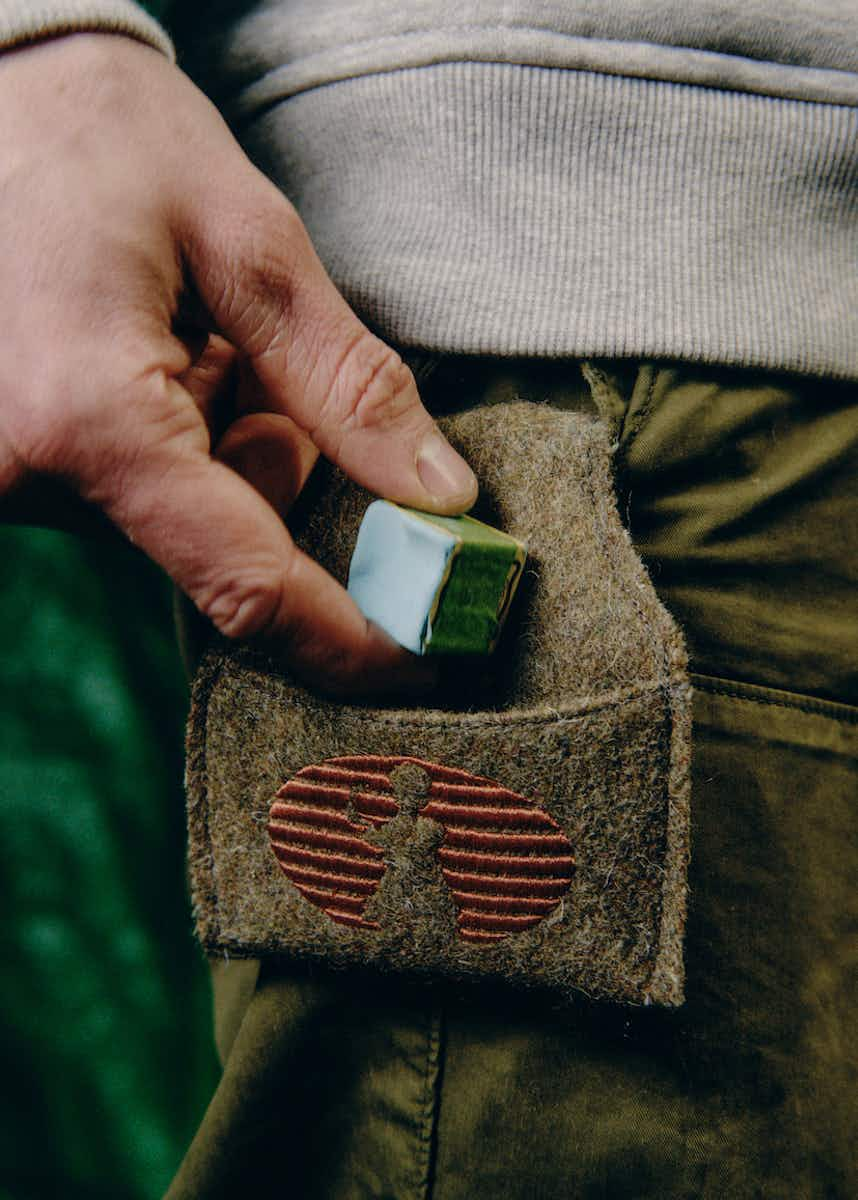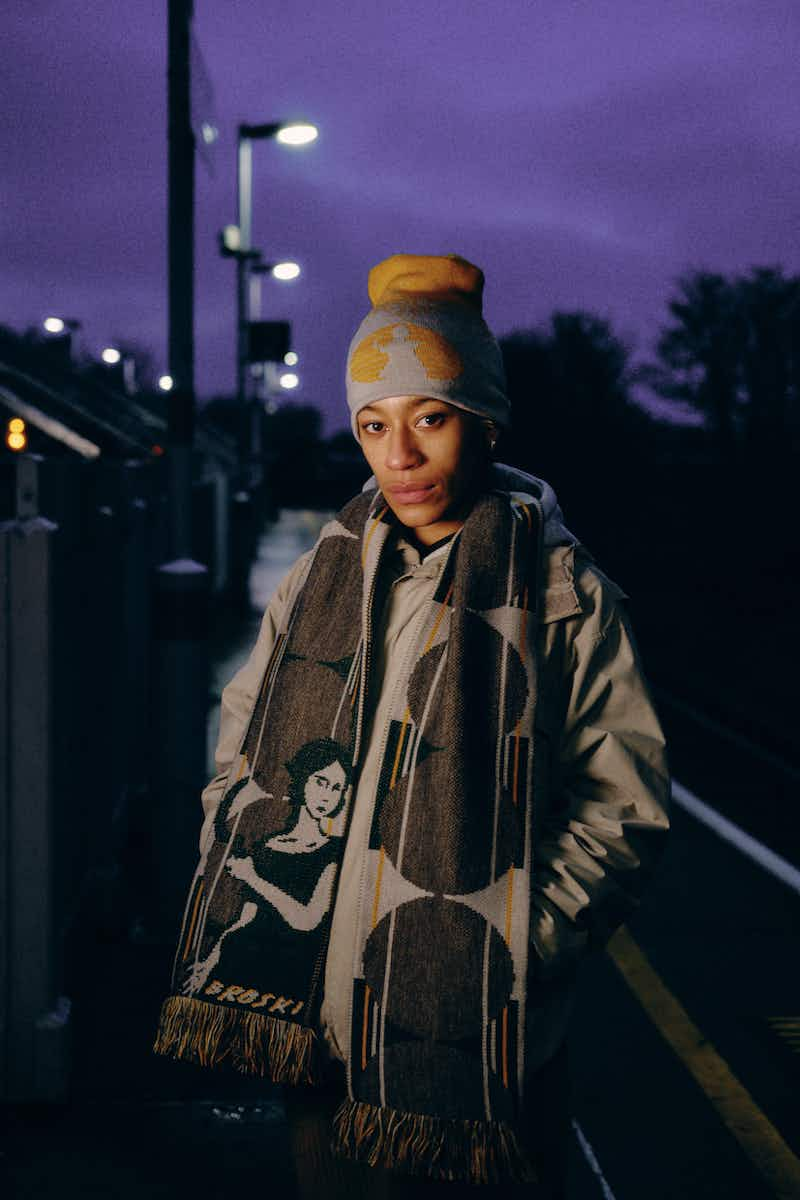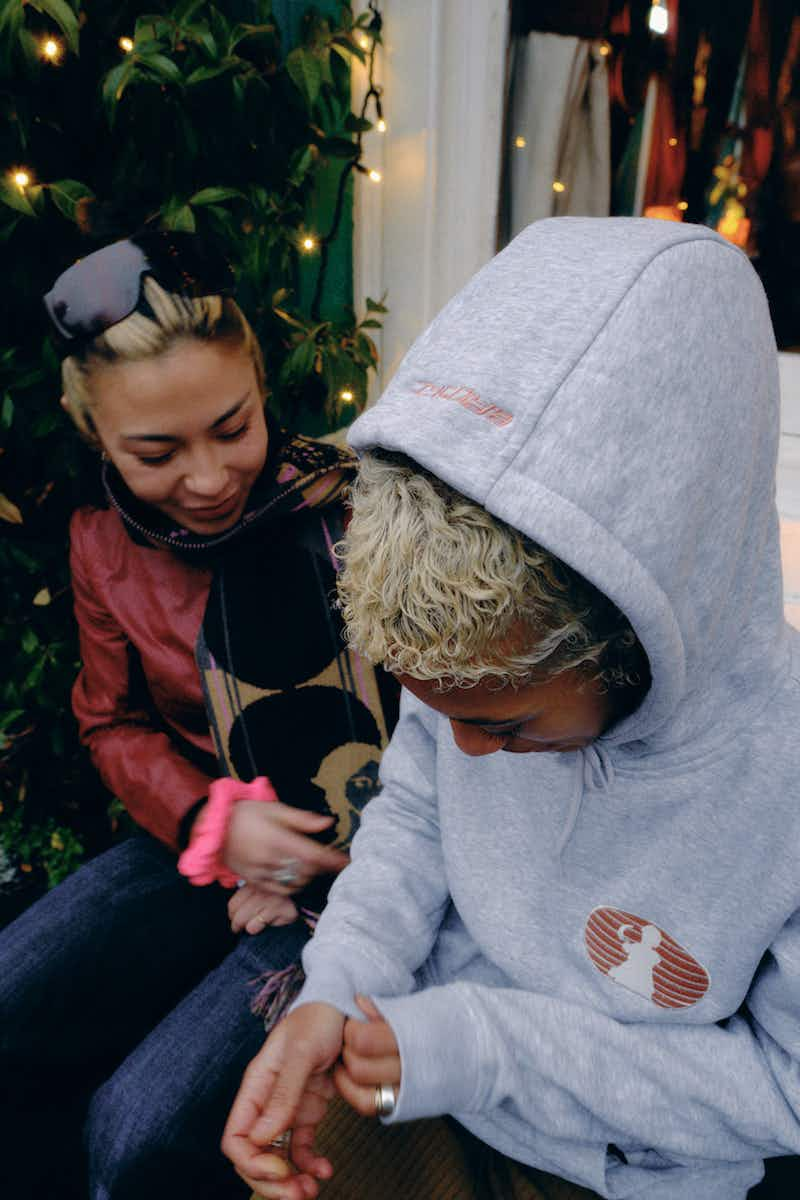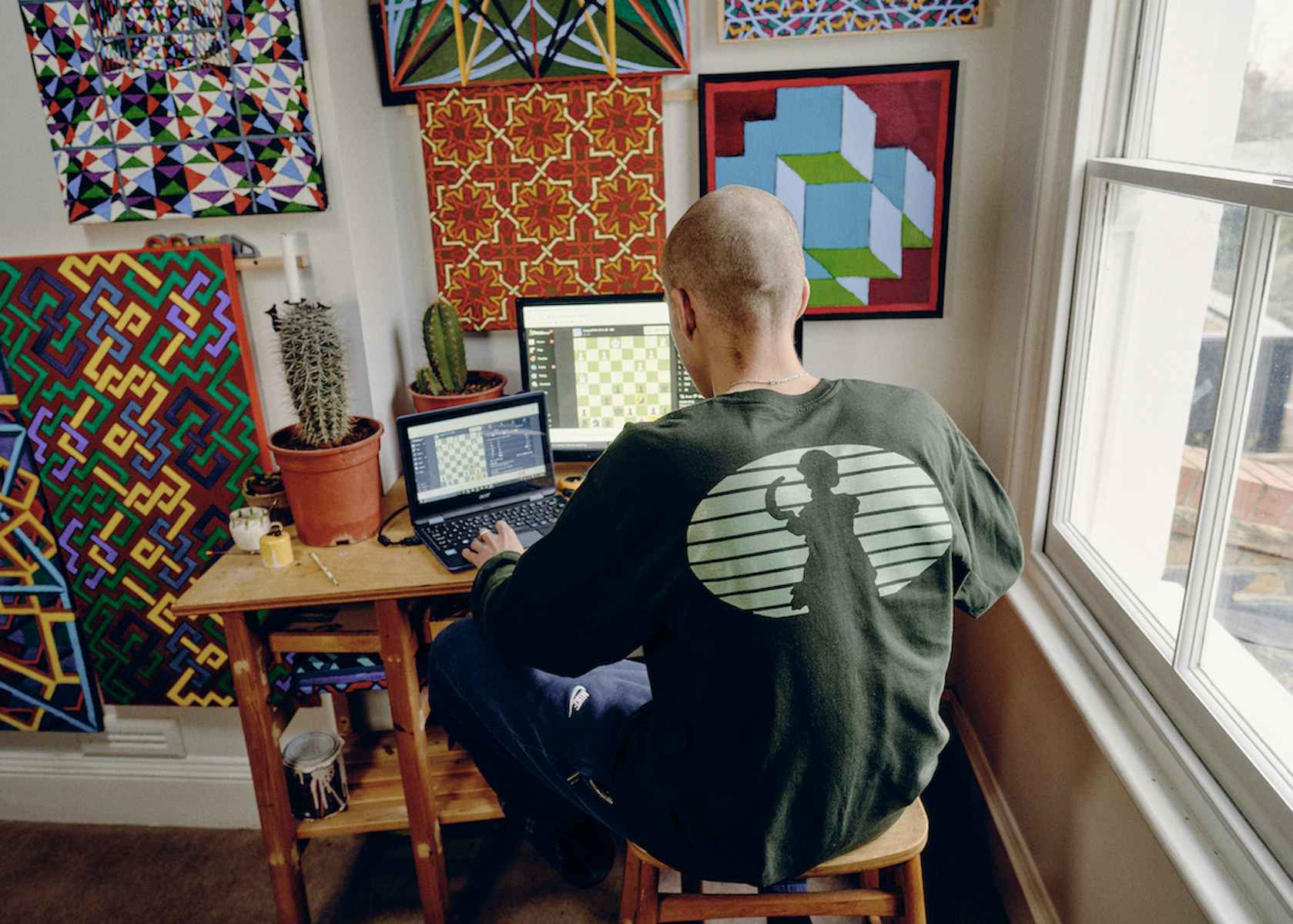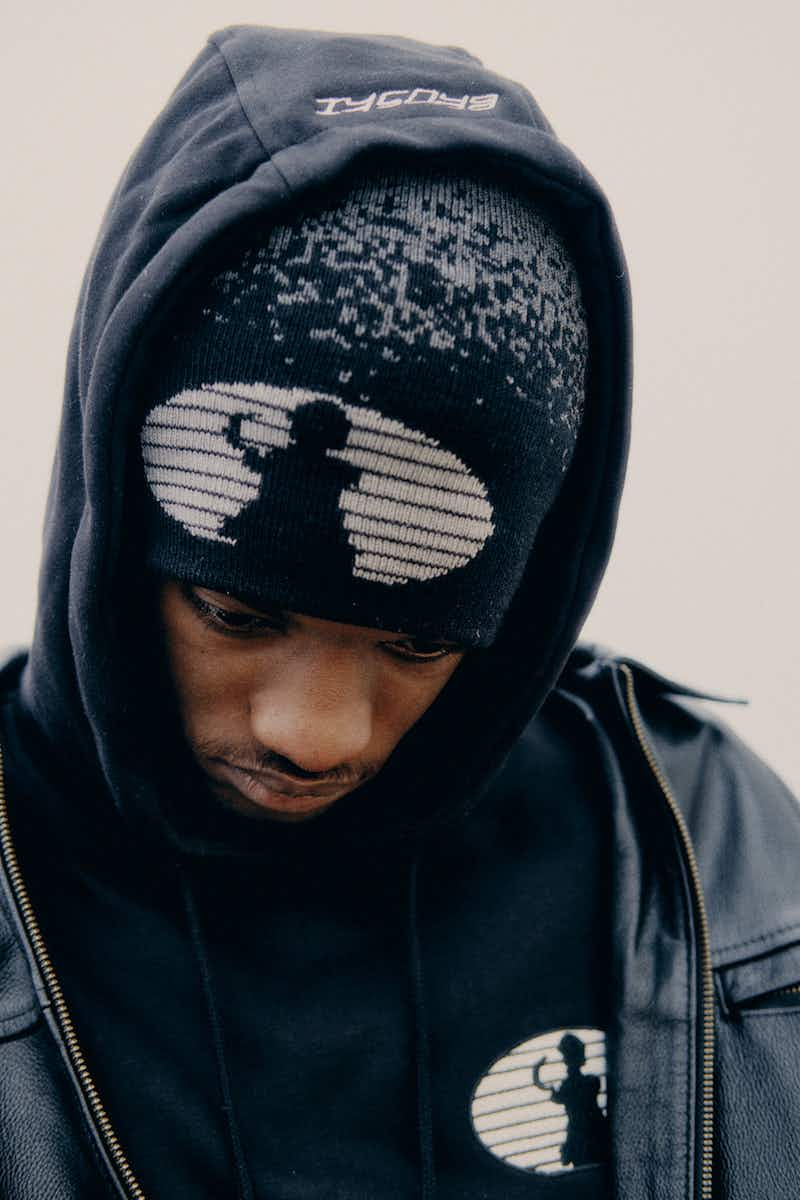 Playing pool isn't the only community sport Marshall and Hutchison enjoy – they're partial to a bit of chess, too. They organised a virtual tournament back in July, and off the back of that have reportedly been given investment to start a pool hall… on the moon. ​"It isn't looking likely right now because of Brexit," they shrug.
Since pool games on the moon won't be happening anytime soon, Marshall and Hutchison are cooking up a collab with their friend and artist, Drowzy. It might be a fair few months until we get to resume happy hour fun and games but, until then, Broski will ensure you're fully kitted out once we do.
Broski is stocked at Slamjam in Milan, Lo-fi in Perth and Jackpot store in Tokyo


More like this