Burberry does high fashion ASMR for SS22
With a presentation designed to delight your senses, this season, Ricardo Tisci wants you to listen up.
Crunch! Clop! Whoosh! Dong! That's what SS22 sounds like, according to Burberry's womenswear show. Instead of sending models down a traditional runway, creative director Ricardo Tisci crafted a multi-room maze of ASMR delights for the brand's presentation video. Glistening silver stones filled one room, grinding under the models' march; fans whipped hair around faces and mimicked gale force winds in another; mirrored speakers blasted out wonky church bells in a corridor; heels clip-clopped against concrete flooring, and a mini rave complete with revellers was the final touch. In case audiences didn't get it, every now and then, a model would appear wearing some prosthetic Dobby ears, reminding us all to shut up and listen.

But keep your eyes peeled, too, obviously. After all, this is a fashion show. To satisfy our visual senses, Tisci sent blotchy prints that almost resembled the Rorschach test down the runway. On Burberry's classic trenches, the prints came in shades of beige and camel, as though the fabric had been intentionally water stained. On mesh-overlay mini dresses, bold colours such as pink and yellow came out to play for a more youthful touch. A less symmetrical, black and white take on the motif later on in the collection resembled cow print, with tassel dresses and jackets carrying the yee-haw agenda into yet another season.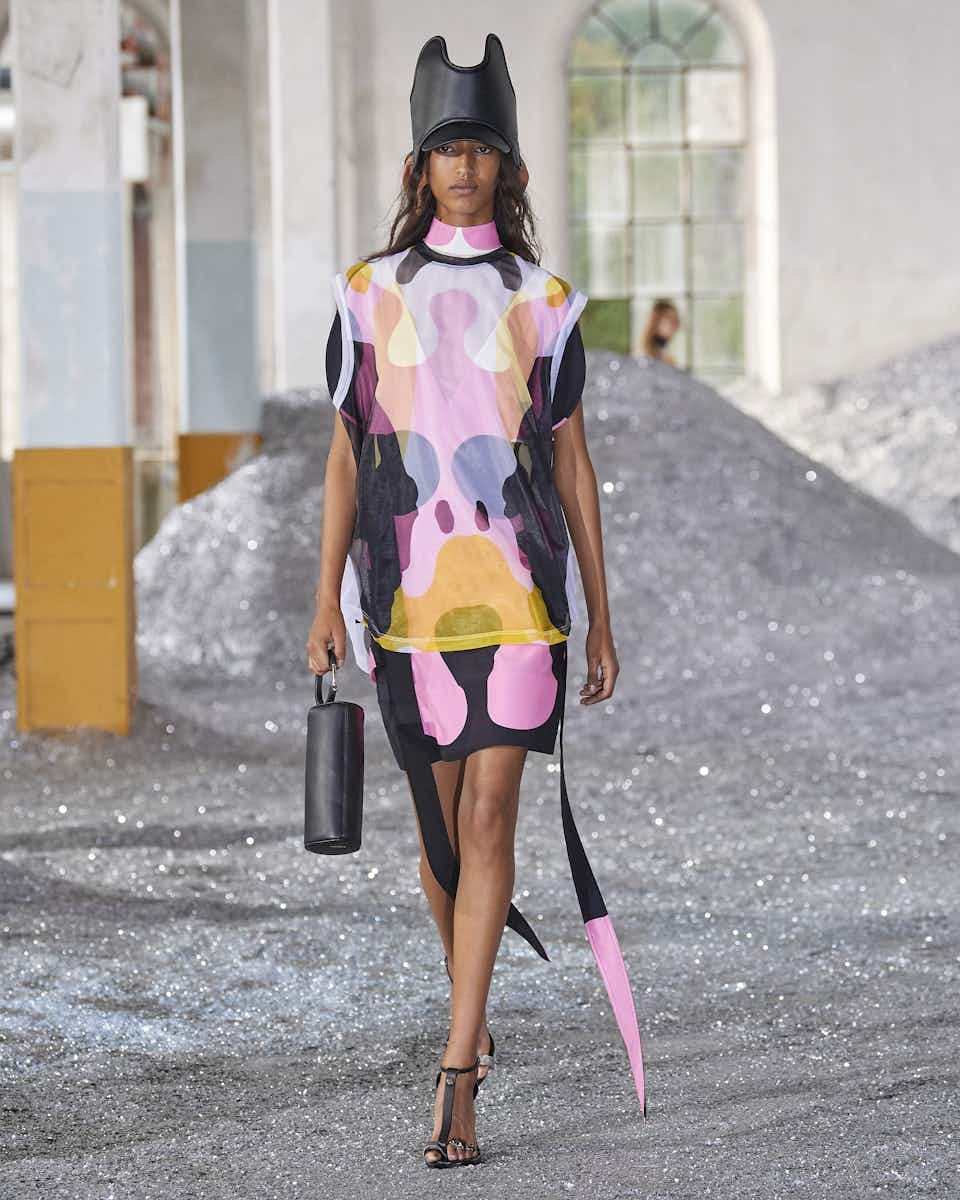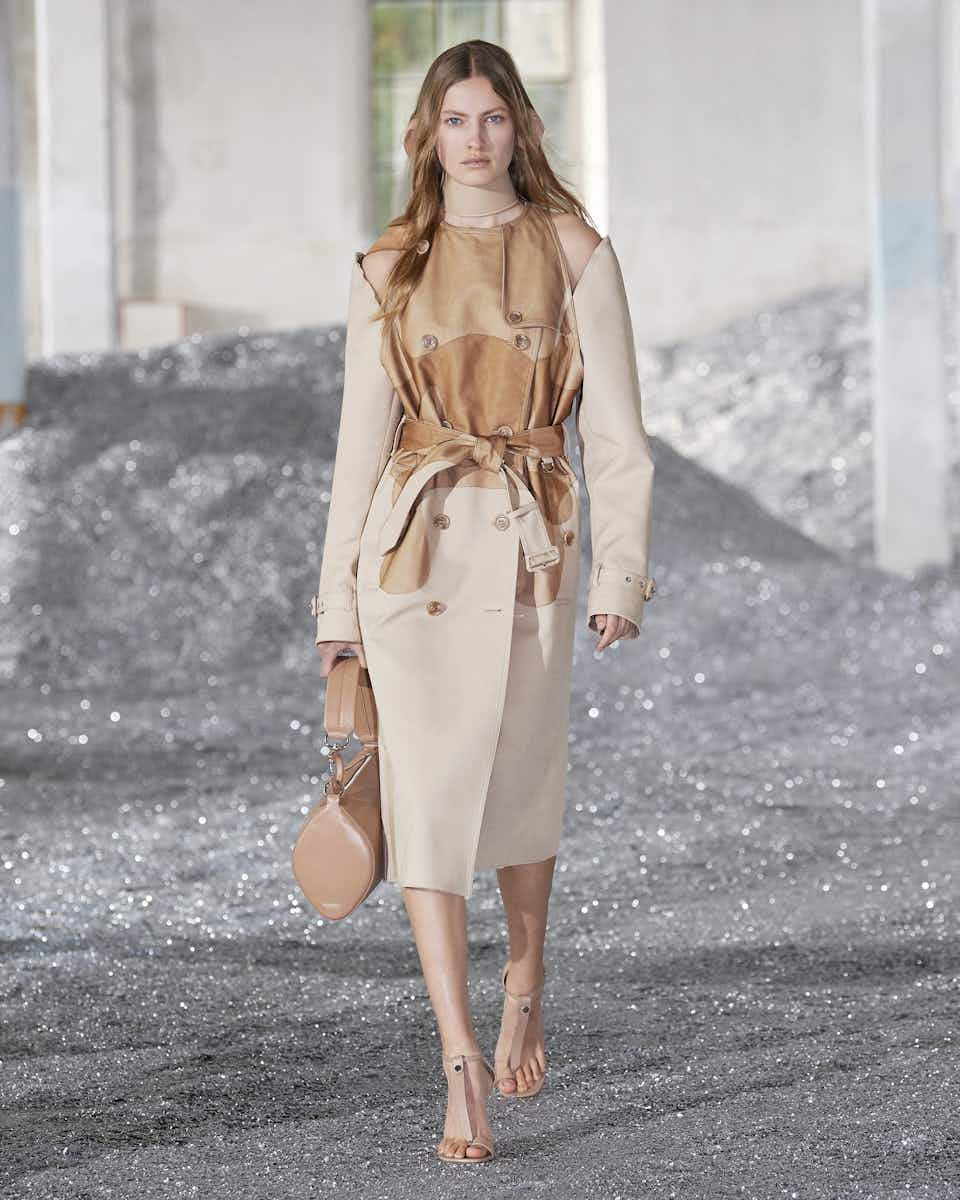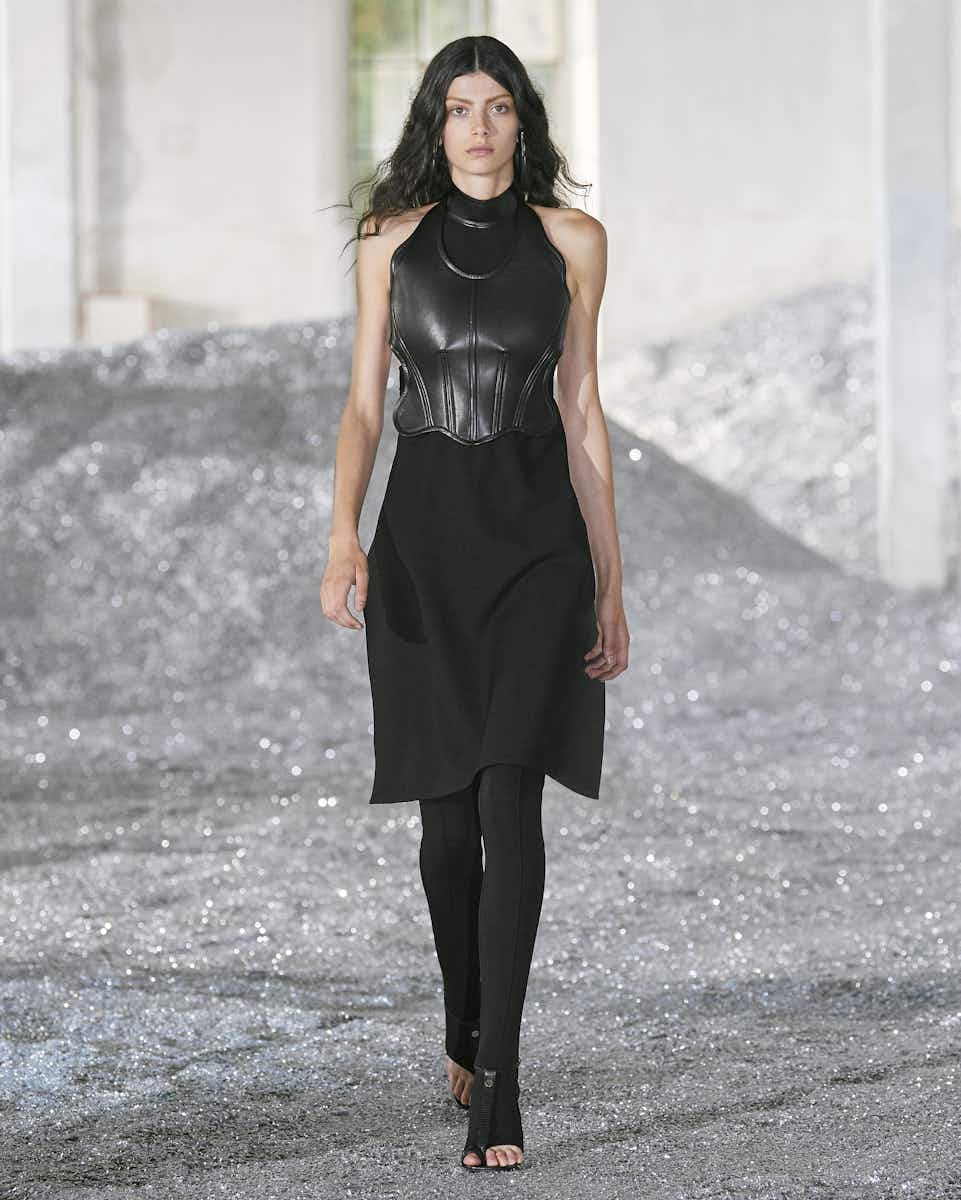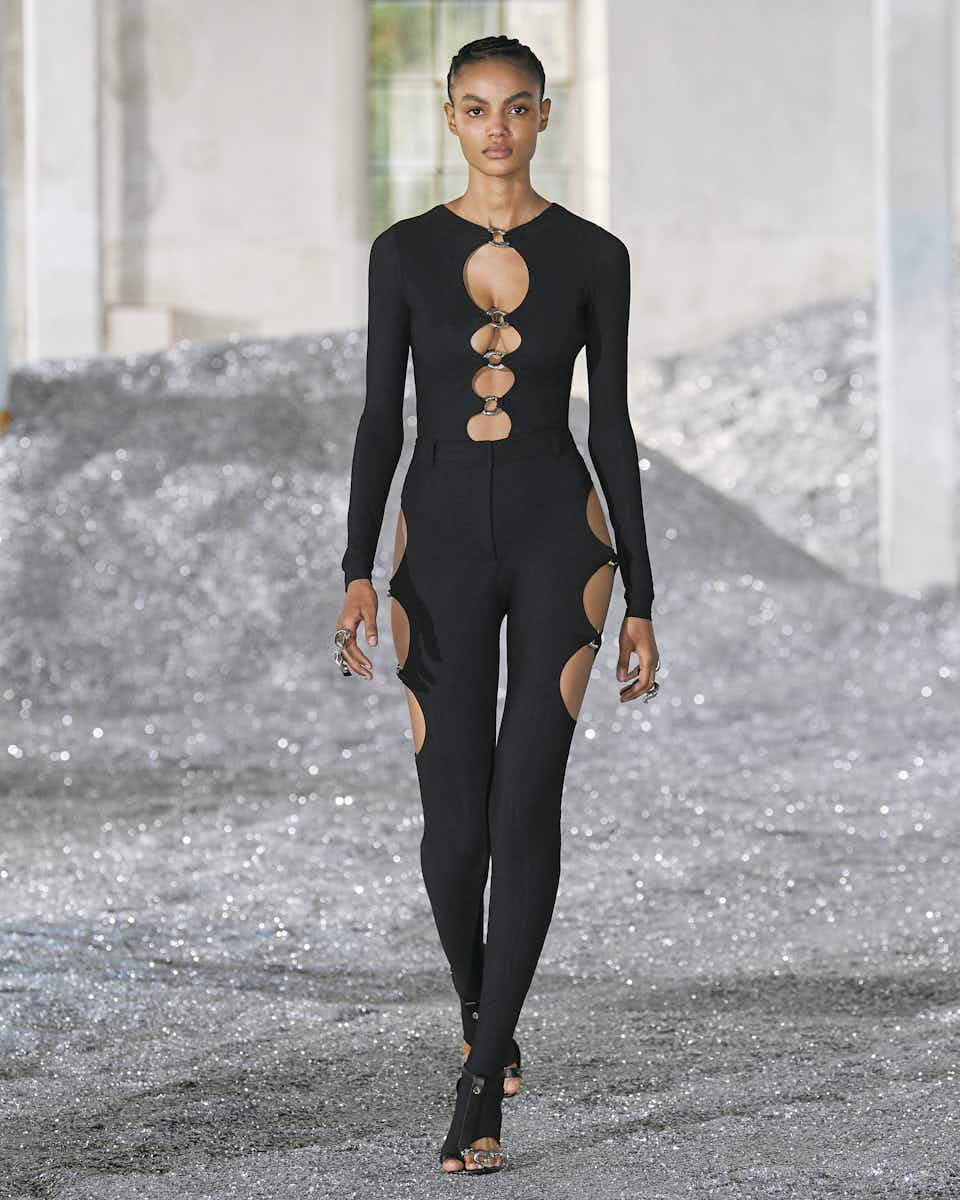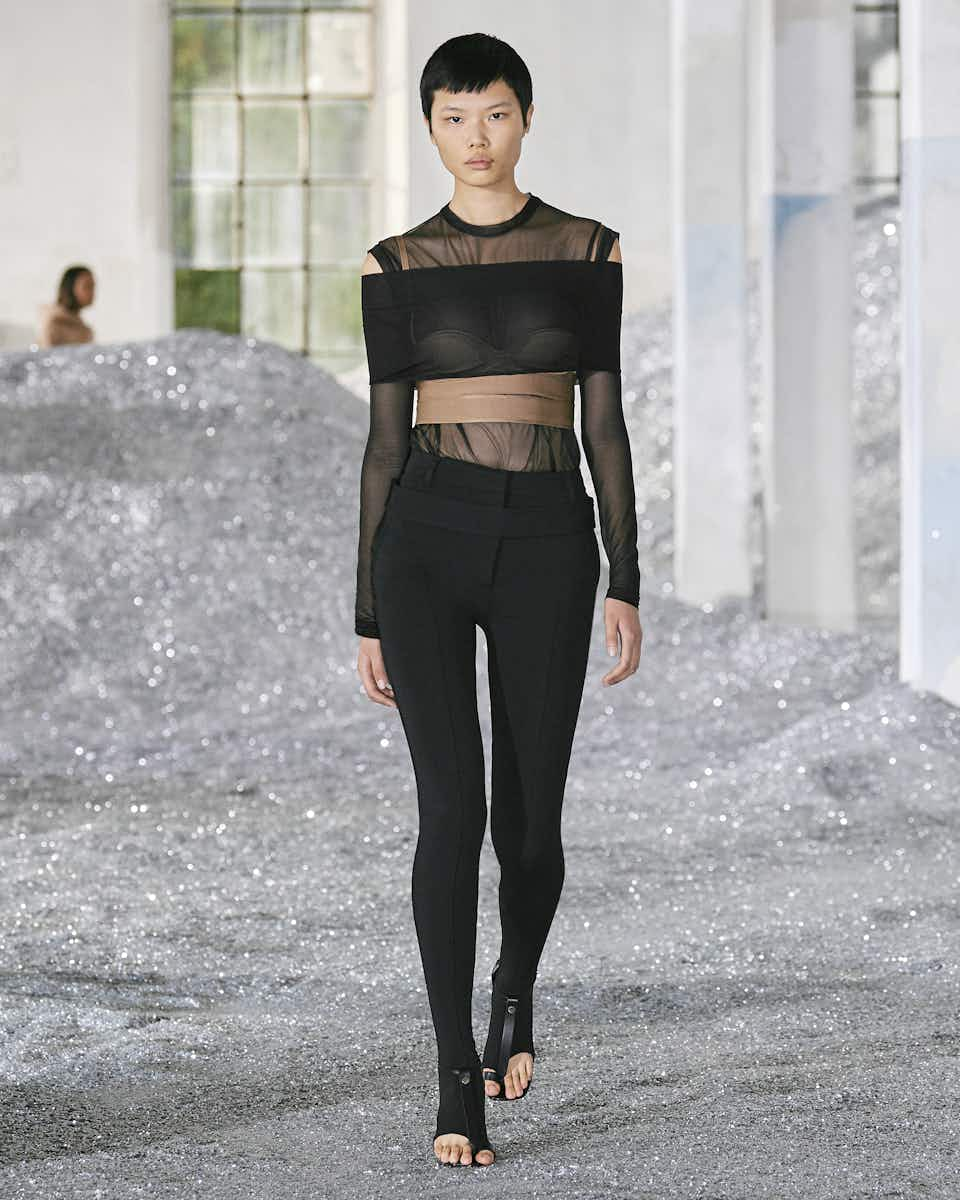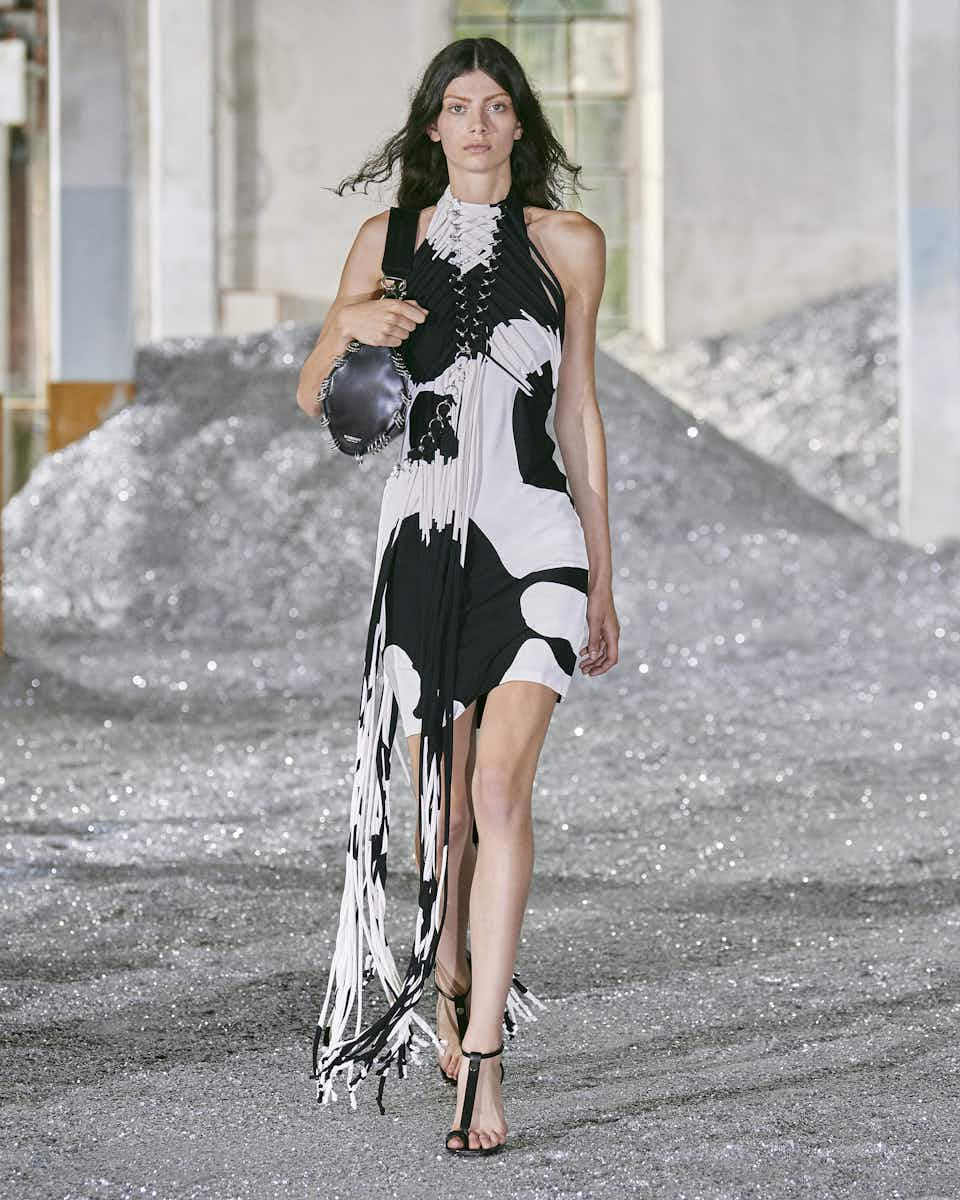 Tisci had also clearly received the SS22 cut-out memo. Skin-tight trousers and a nice top combos came, er, incomplete with holes on the sides of legs and around cleavages. For those less willing to bare all next summer, a black dress with a structured leather top provided an eye-catching alternative, while an outfit embellished with crystals from head-to-toe sparkled even more than that crunchy ASMR room.

To summarise, here are Burberry's rules for next summer: flash a bit ​'o thigh, flirt with cowboys, psychoanalyse dinner guests and, most of all, keep your ears to the ground. Clip-clop, clip-clop…


More like this