London Fashion Week SS22 trends to bookmark for next year
From lots of fabric to, um, very little fabric indeed, here are all the looks you'll be clamouring for next spring.
That's a wrap, folks. After four days of shows at London Fashion Week SS22, the fashion pack have, well, packed their bags and jetted off to Milan for the next round of fashion month.
But before we say ciao to the flurry of excitement that descended on the capital last week, let's take a moment to pause and reflect on the trends that the UK's best and brightest designers sent down runways. From the must-have textures to the stand-out themes, here's what you'll all be wearing on your summer hols next year.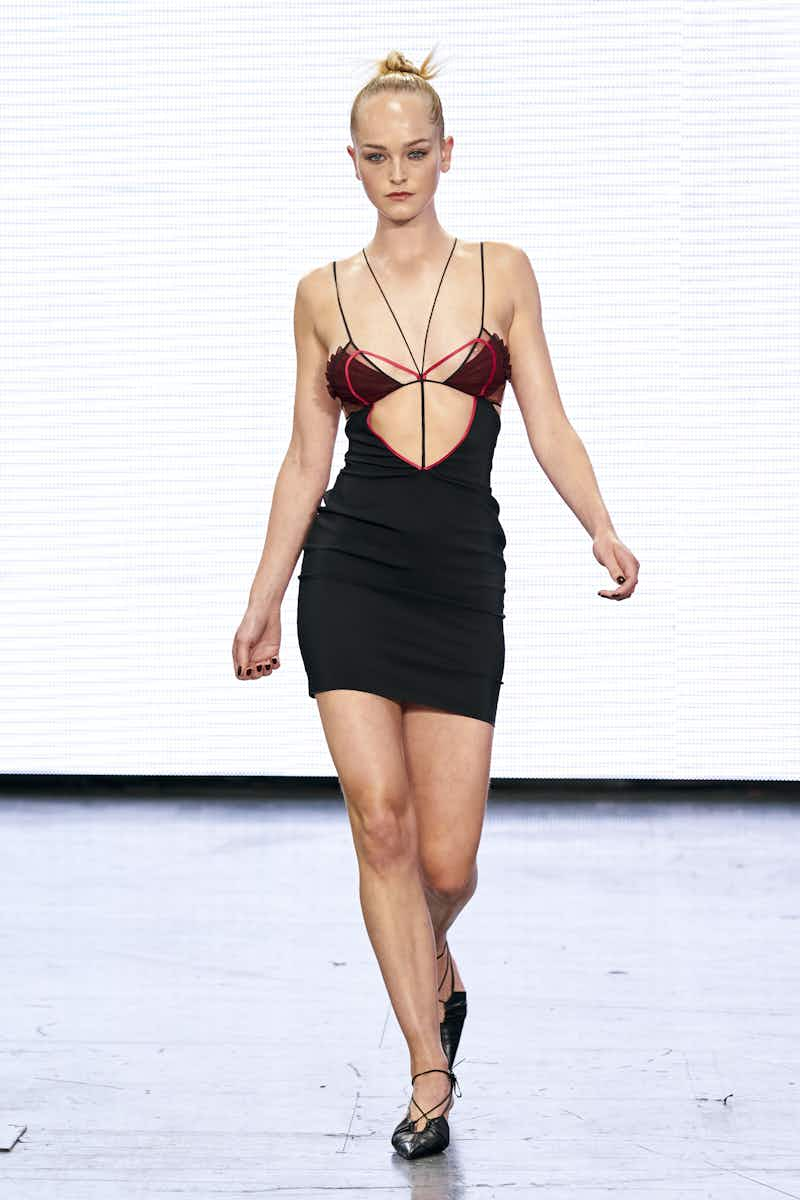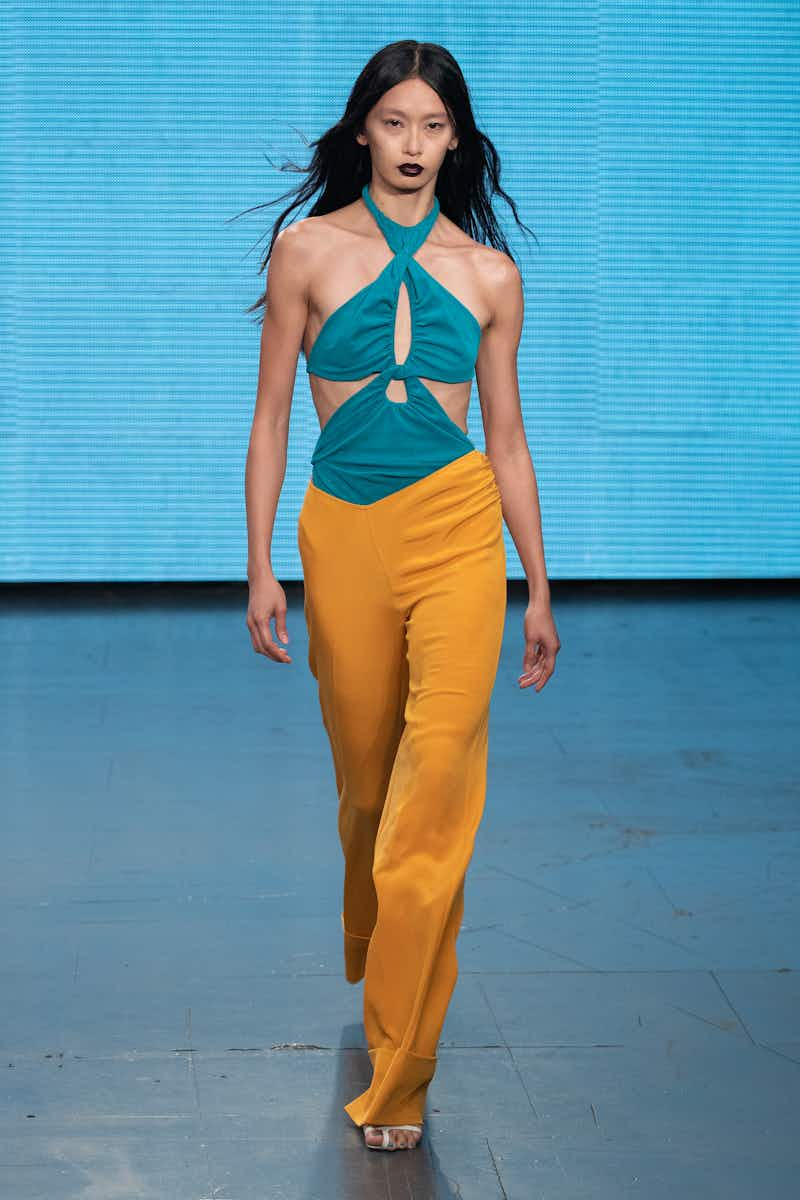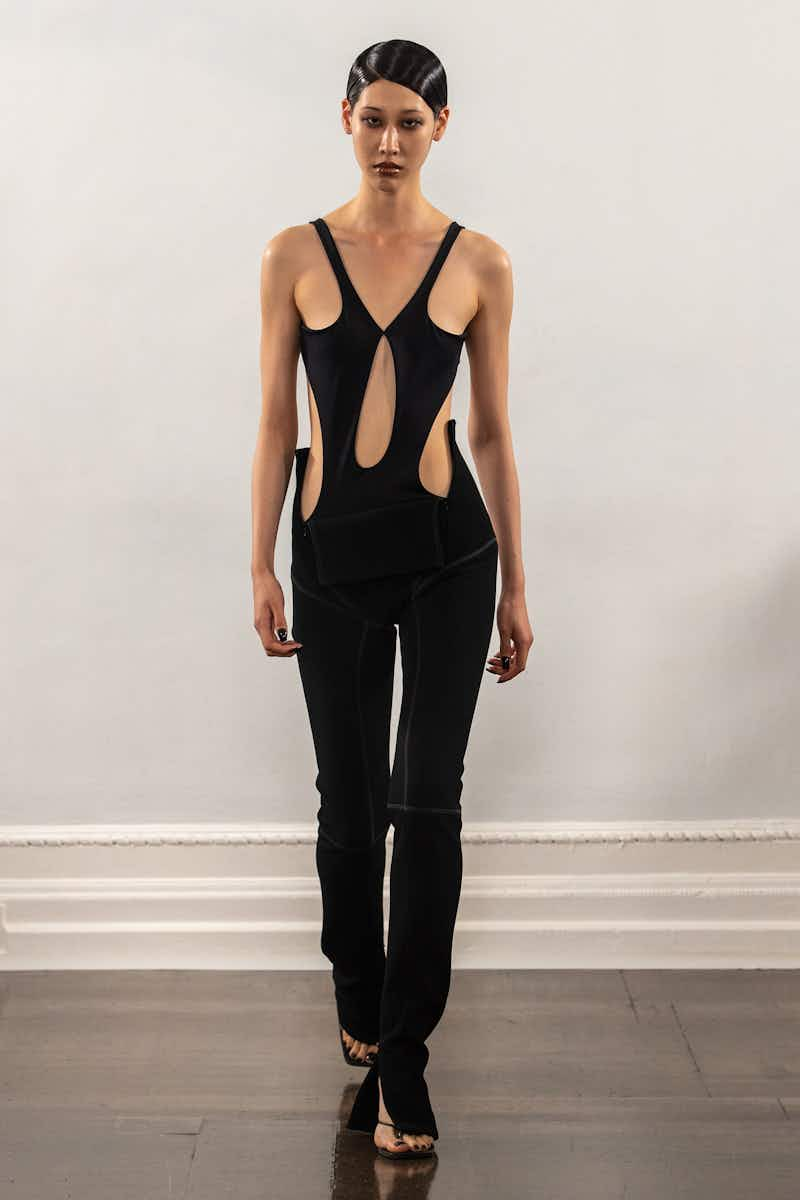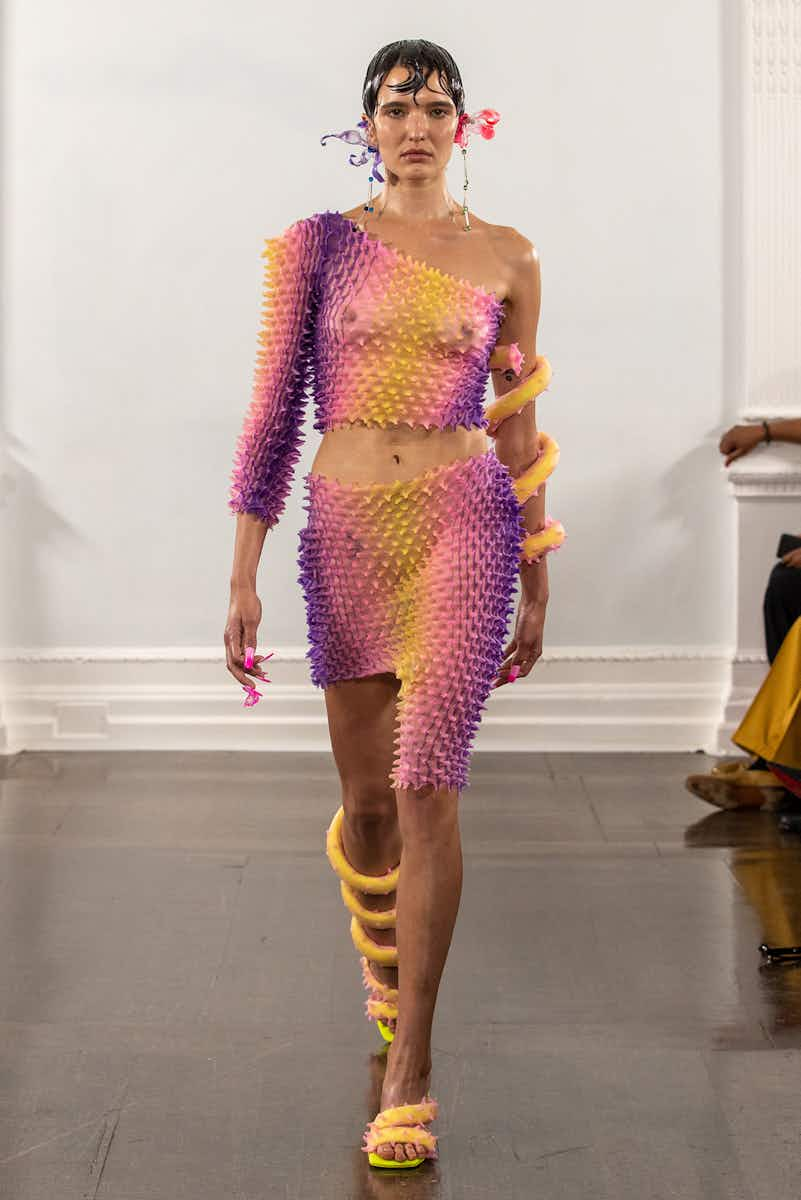 As seen at Nensi Dojaka, Supriya Lele, Maximilian and Chet Lo

Love the skin you're in? Good job, because this season, designers are asking you to flaunt it as much as possible. Nensi Dojaka​'s barely there mini dresses flirted with sultry ​'90s nostalgia (catch up on the BFC Newgen designer's show via TikTok below), cut-outs at Supriya Lele dared would-be wearers to bare all, slits contoured the body at Maximilian and sheer crop tops in Chet Lo​'s signature alien knit made extra-terrestrial dressing oddly titillating. After multiple lockdowns, perhaps designers are super keen for us to reveal all and get some colour back into our complexions. Maybe they're even gearing up for a sexy summer of love re-do in 2022. Either way, it's time to strip off.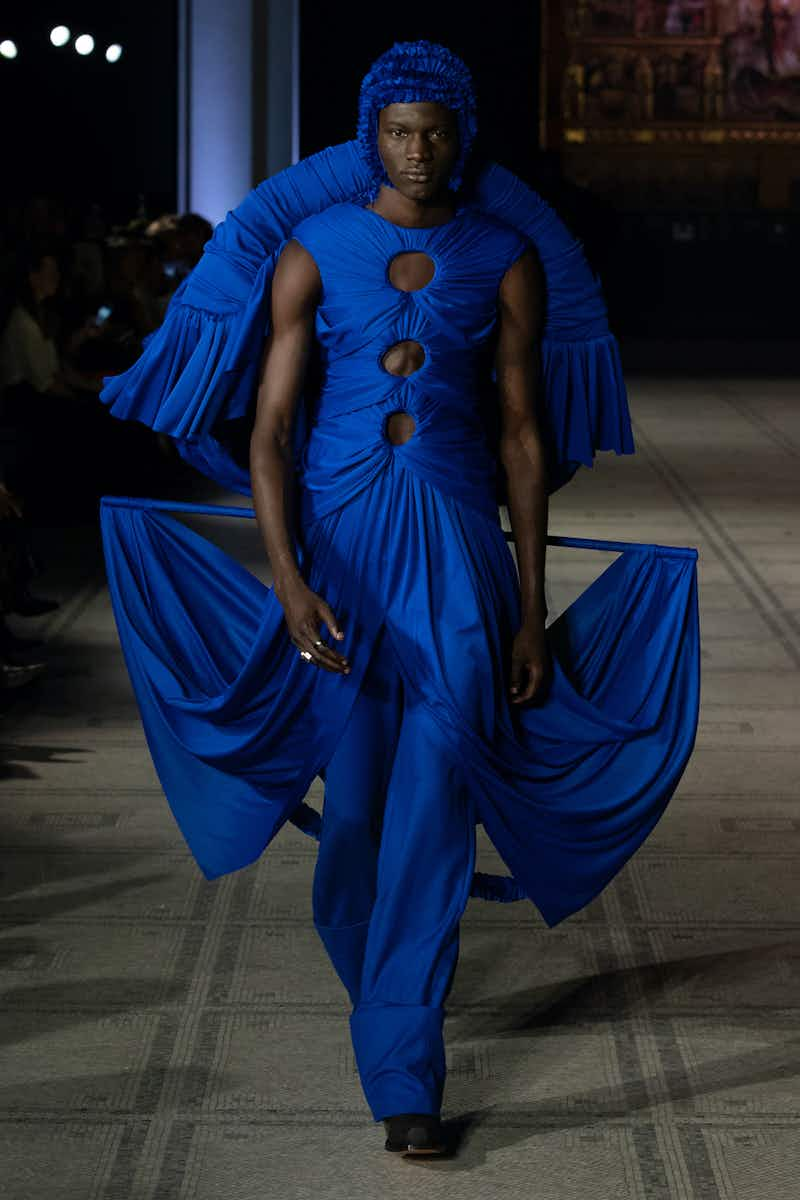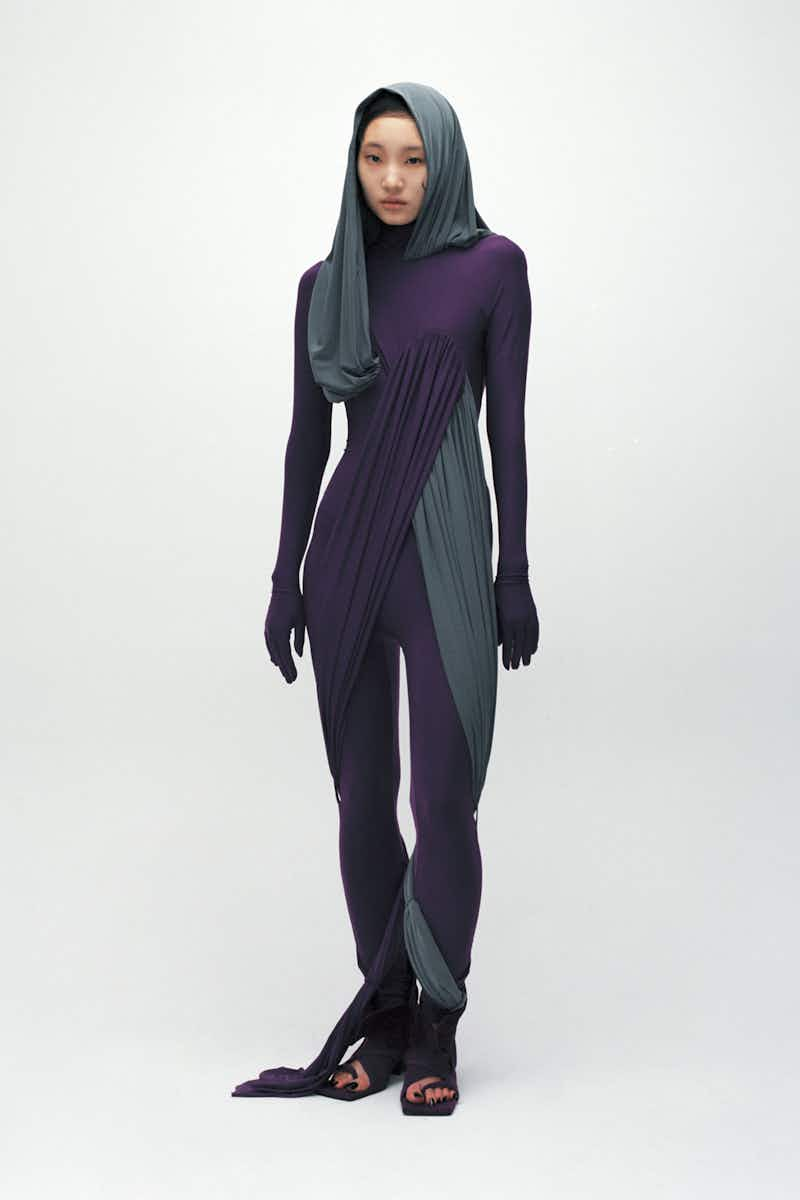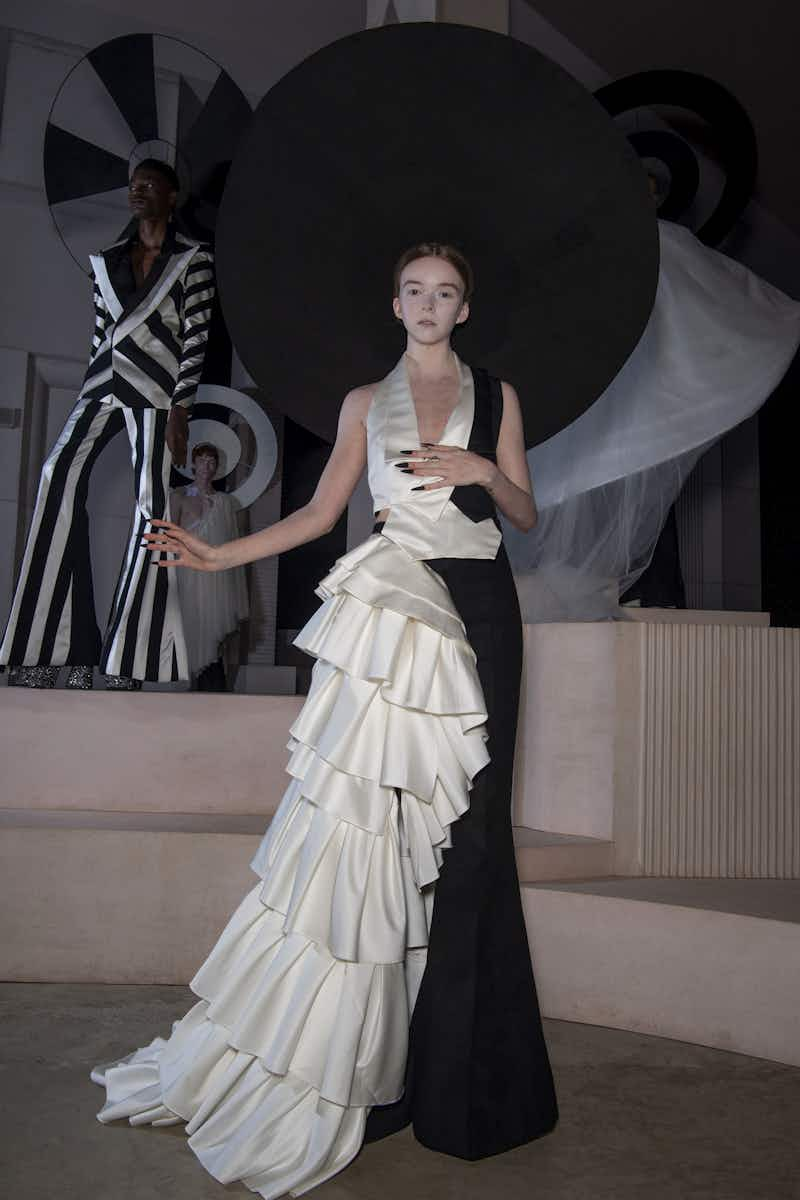 Ruche it, ruff it, drape it
As seen at Richard Malone, Richard Quinn, Harris Reed and Goom Heo

Fabrics manipulated into regal grandeur reigned the runways at Richard Malone, where jewel tones were draped, ruched and ruffled over models' bodies. Meanwhile, Goom Heo took a more surreal approach to draping at the Fashion East show, as muted, lightweight fabrics swept across bodies to create unexpected texture around the groin and ankles. Richard Quinn followed suit, sending models down the runway in head-to-toe looks that gathered at the waist and ruched outwards to accentuate curves in candy shop hues. And for Harris Reed's collection using recycled garments from Oxfam, unconventional bridalwear once again deployed cascading ruffles and pleats to ensure no wedding guests would upstage its wearer. In contrast to the looks at Nensi Dojaka, at these shows, more fabric meant more drama.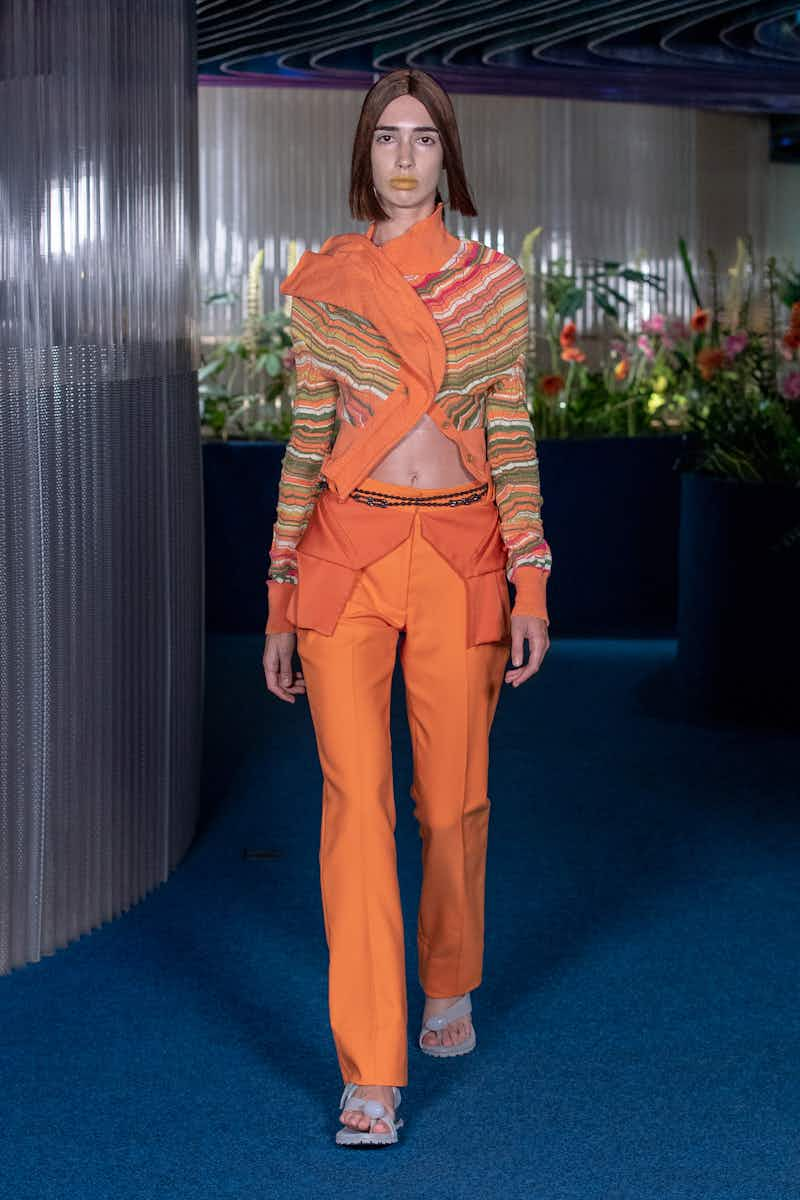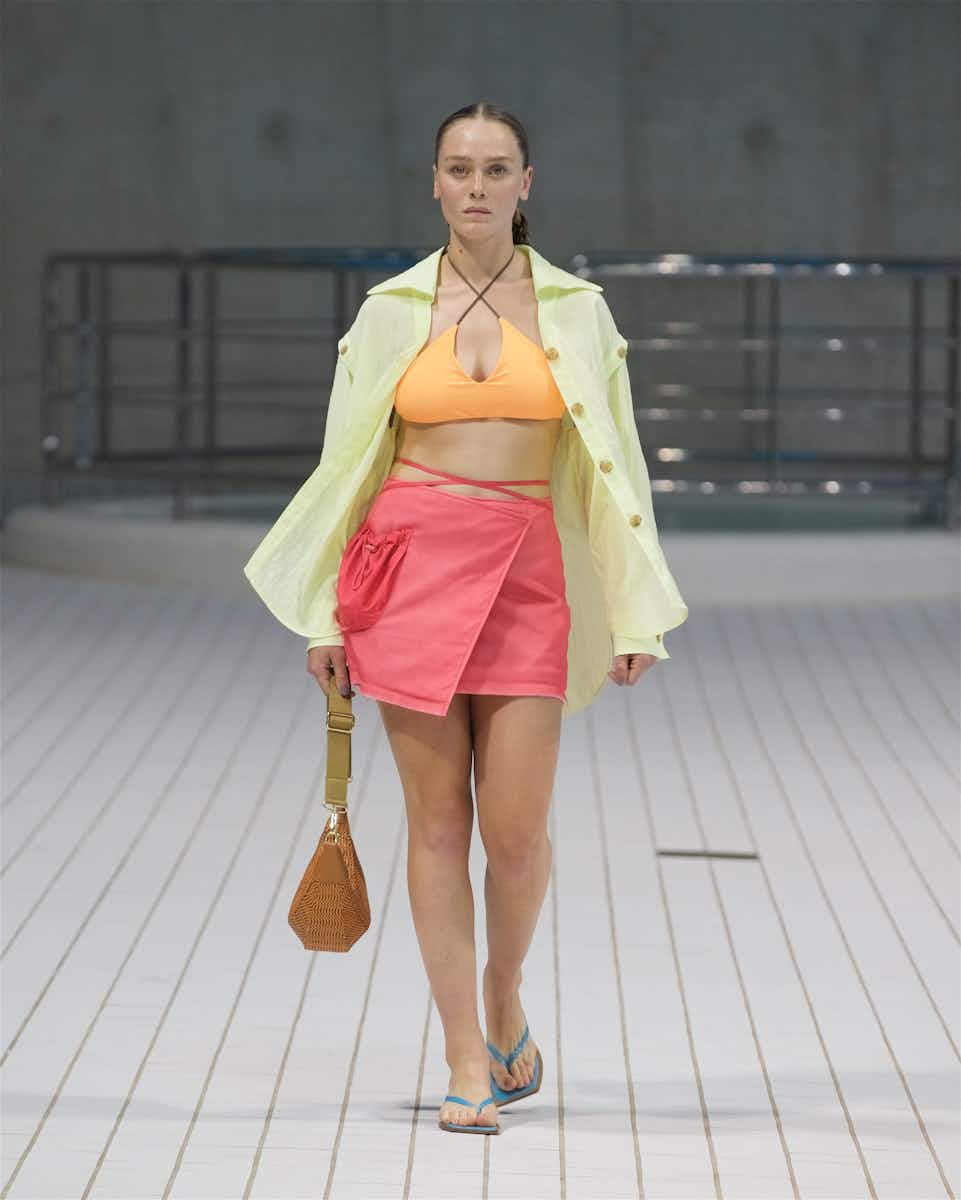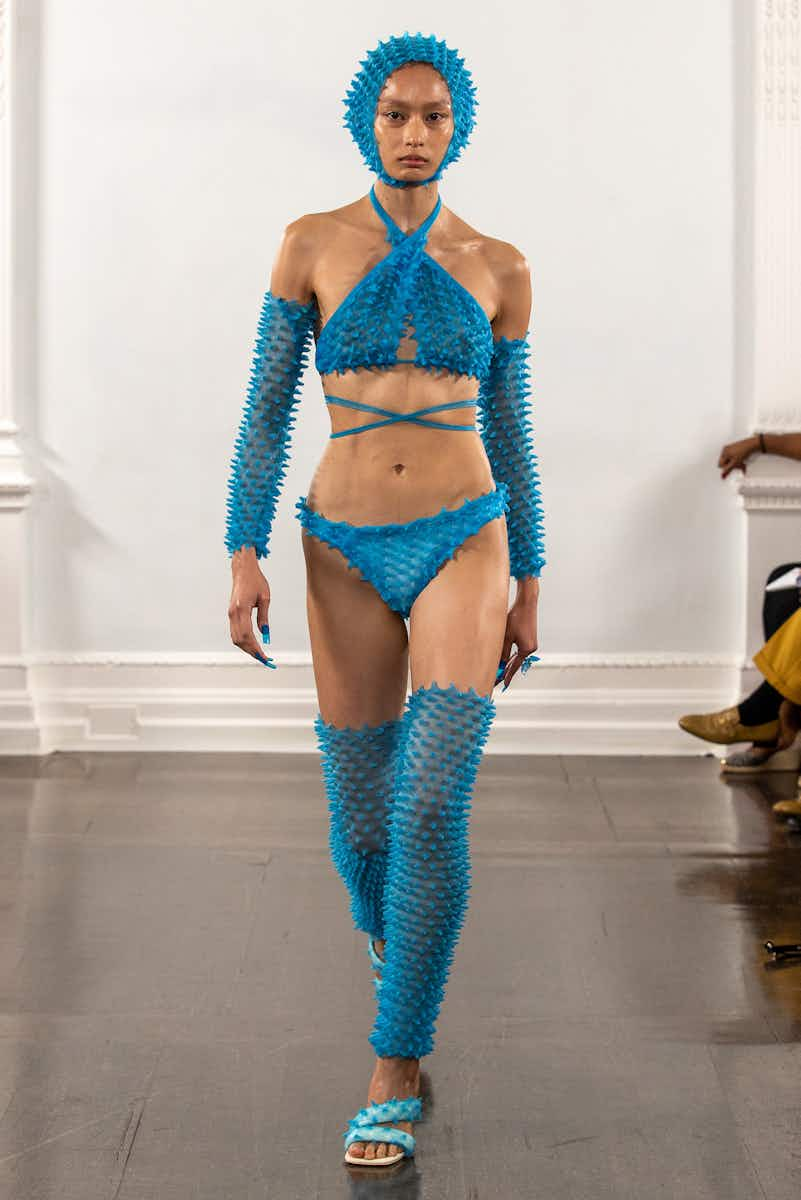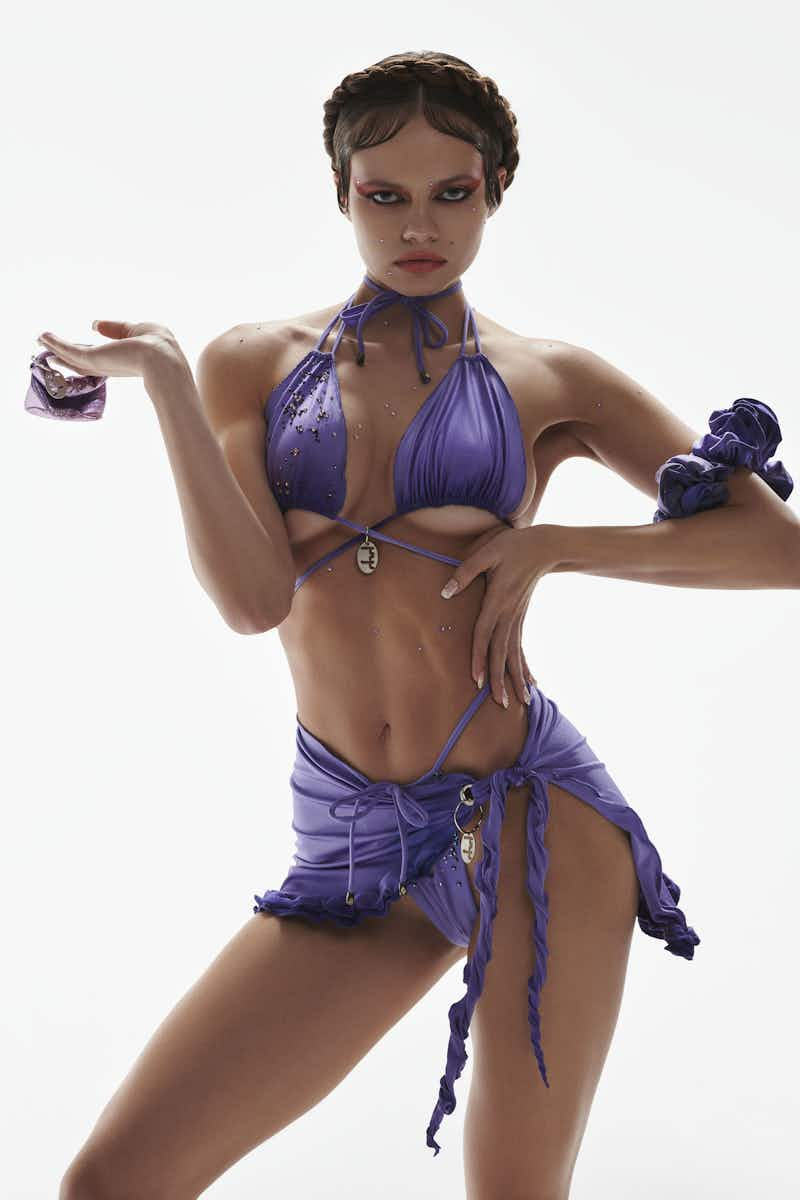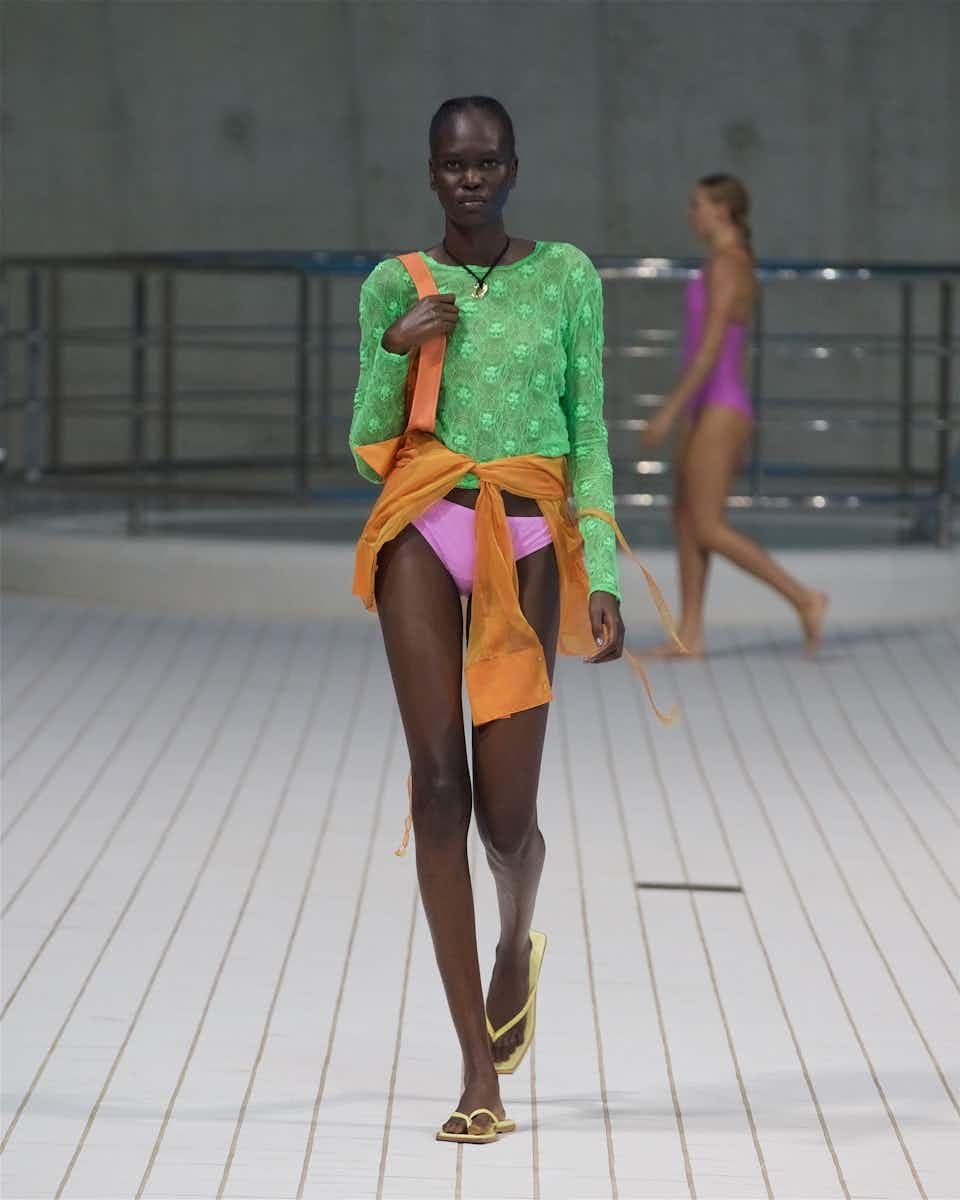 As seen at Kiko Kostadinov, Rejina Pyo, Chet Lo and HRH

"May you always have a shell in your pocket and sand in your toes" was the mantra designers such as Kiko Kostadinov and Rejina Pyo touted with their SS22 offerings, heading to the coast for sartorial inspiration. At Kostadinov and Pyo, the take was more traditional, as lightweight knits were paired with sleek staples like wrap mini skirts for a relaxed sunset vibe. Chet Lo, however, took beachwear to a more abstract realm, presenting innovative swimwear and humungous beach bags. And HRH also focused on swimwear for her collection, using Y2K references to create a blinged-out presentation fit for J.Lo's next yacht pap snap. Think diamante embellishments, slinky crossover straps and tendrilled sarongs. What more could you want?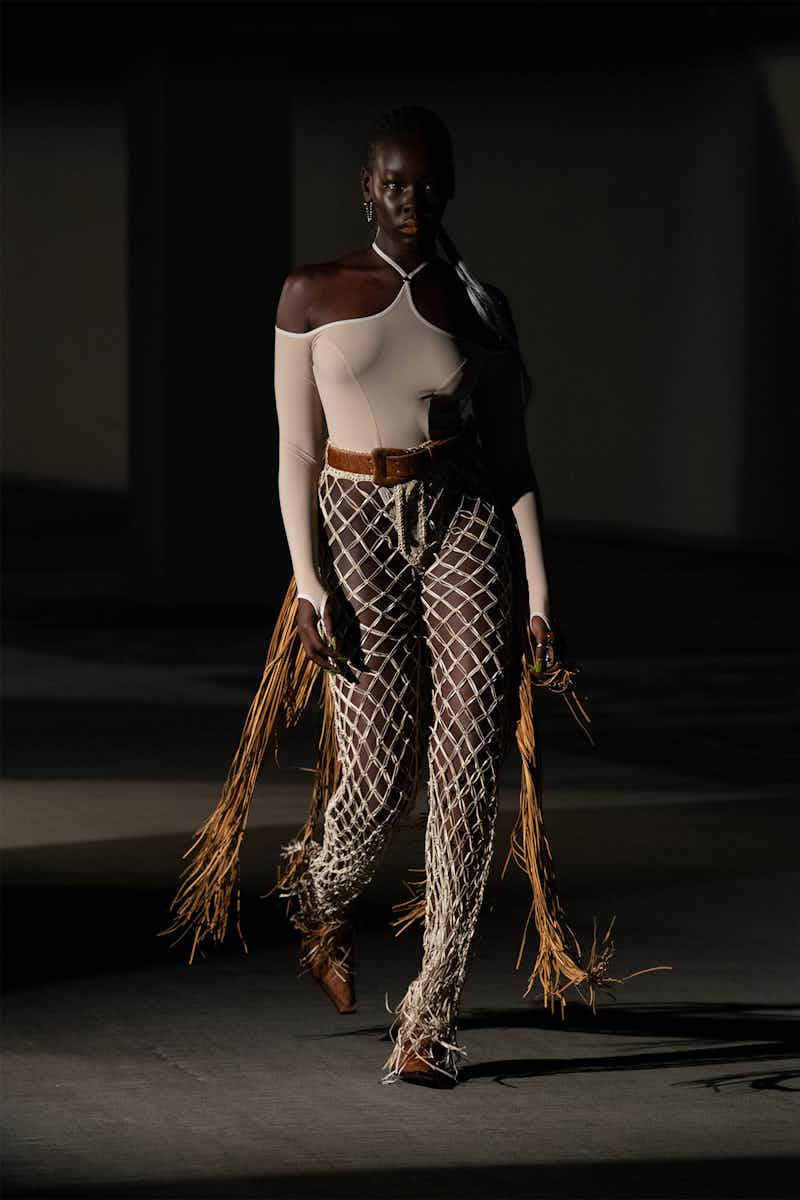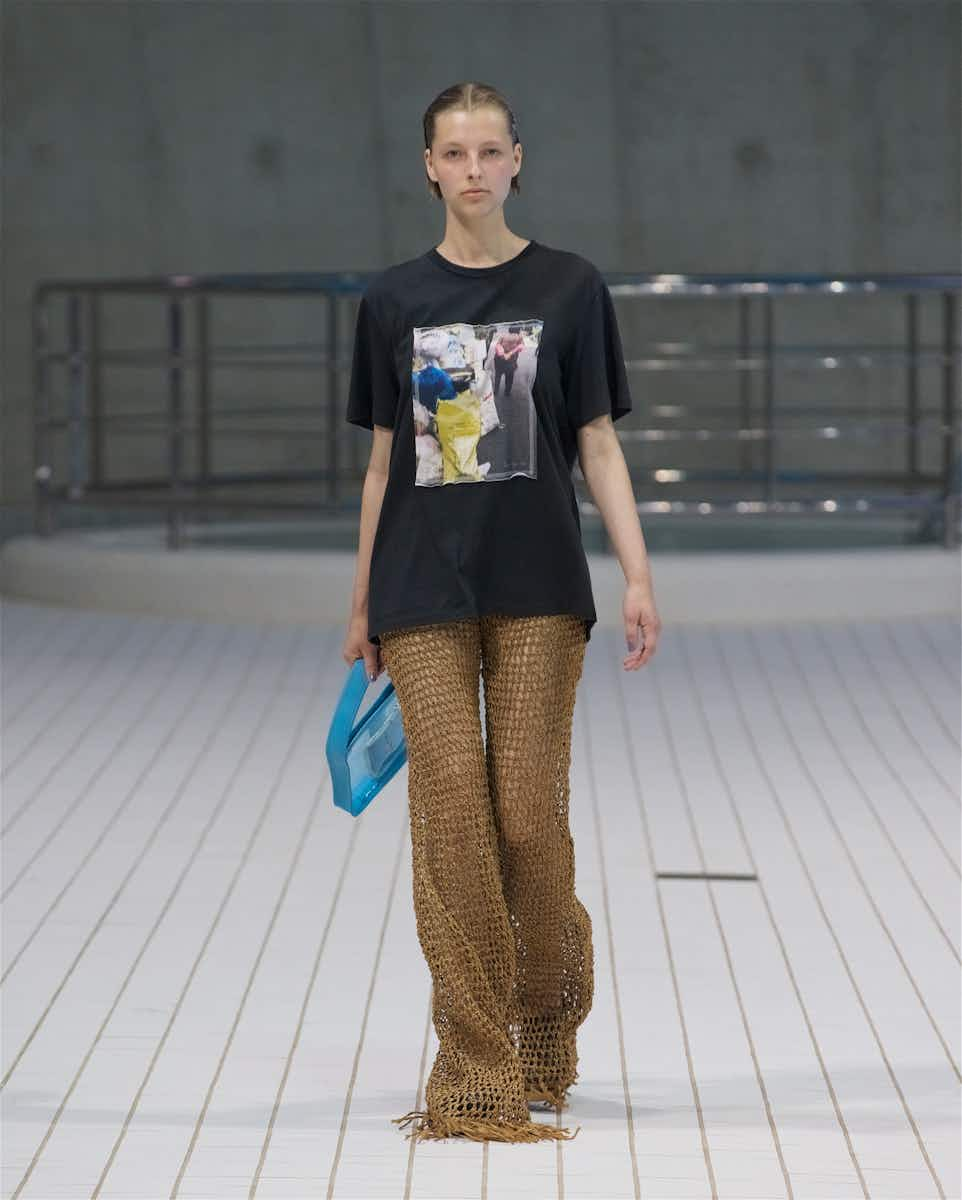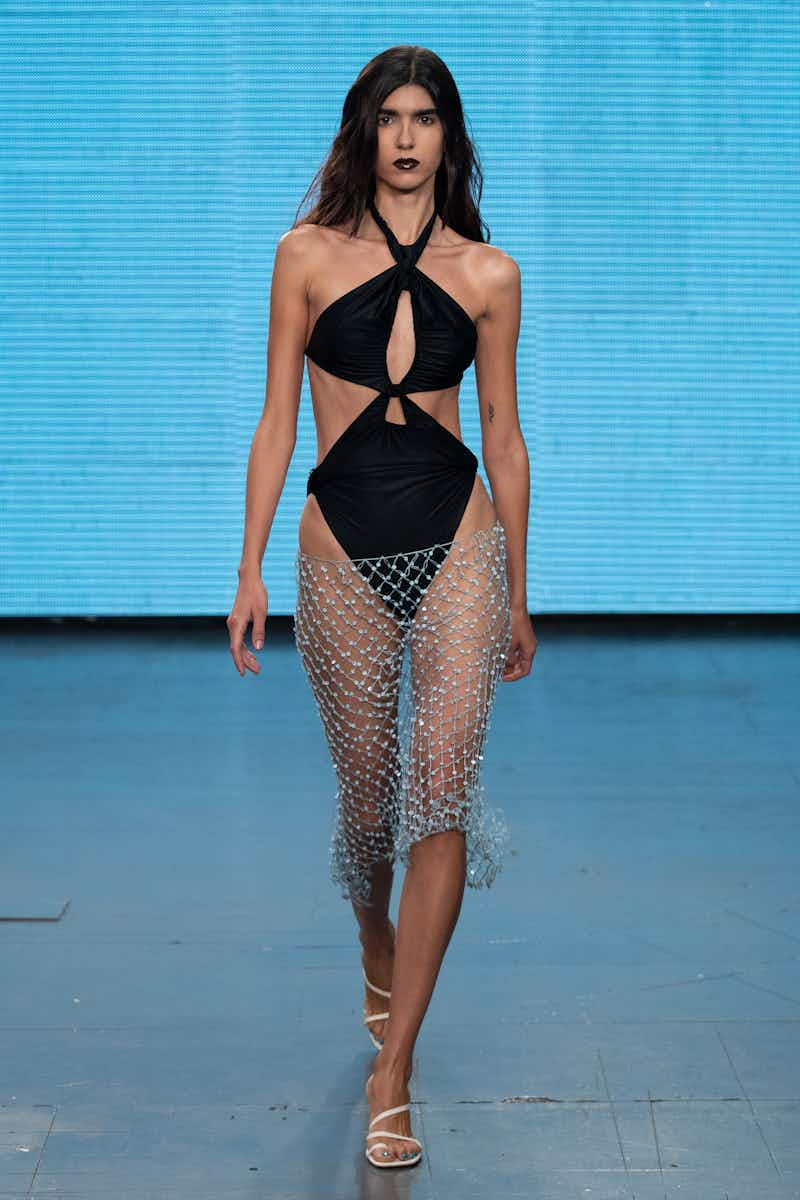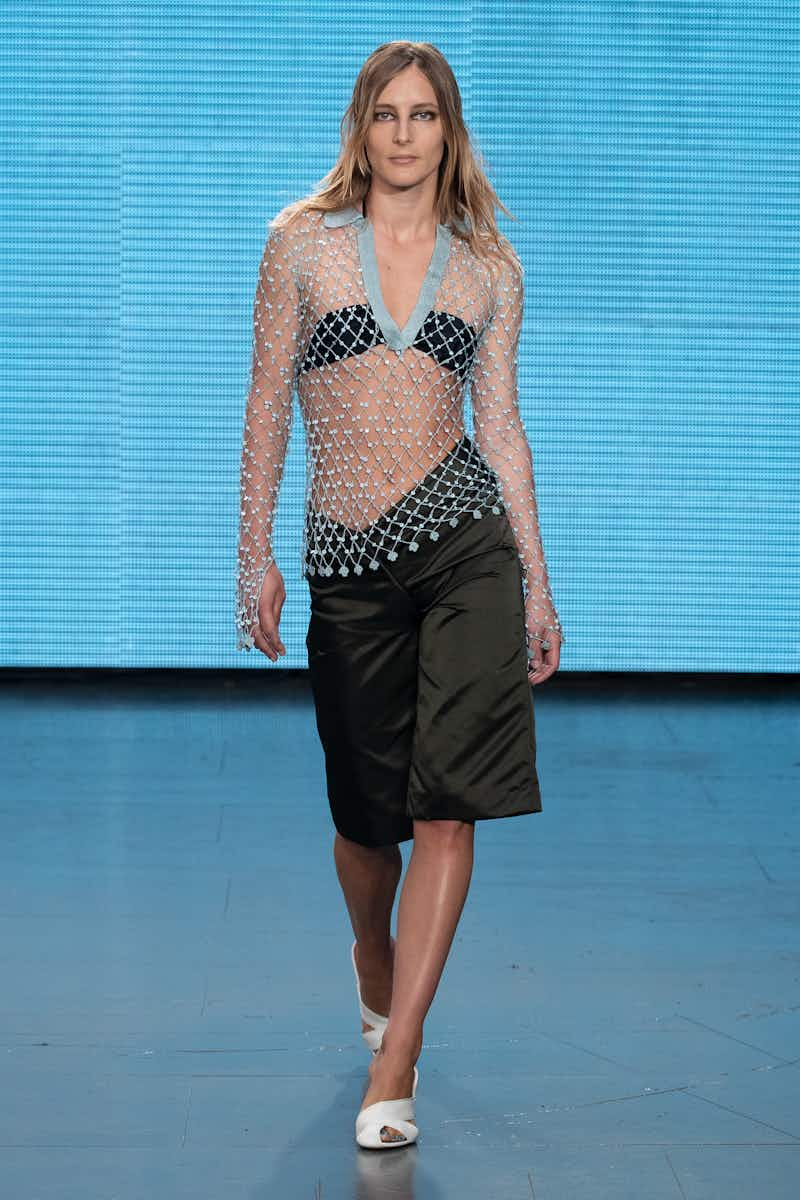 As seen at KNWLS, Supriya Lele and Rejina Pyo

The catch of the day was netting at KNWLS, Supriya Lele and Rejina Pyo, with all three designers using the fabric for unexpected garments. At KNWLS and Pyo, this manifested as relaxed, netted trousers in neutral tones, as though the models had improvised a swimsuit cover-up from beached fishing nets. Supriya Lele, meanwhile, took inspiration from traditional Indian netted curtains, which hung as low on the hips as a skirt and were polished up with collars on tops. Watch out for snags and check out Supriya's collection on TikTok below.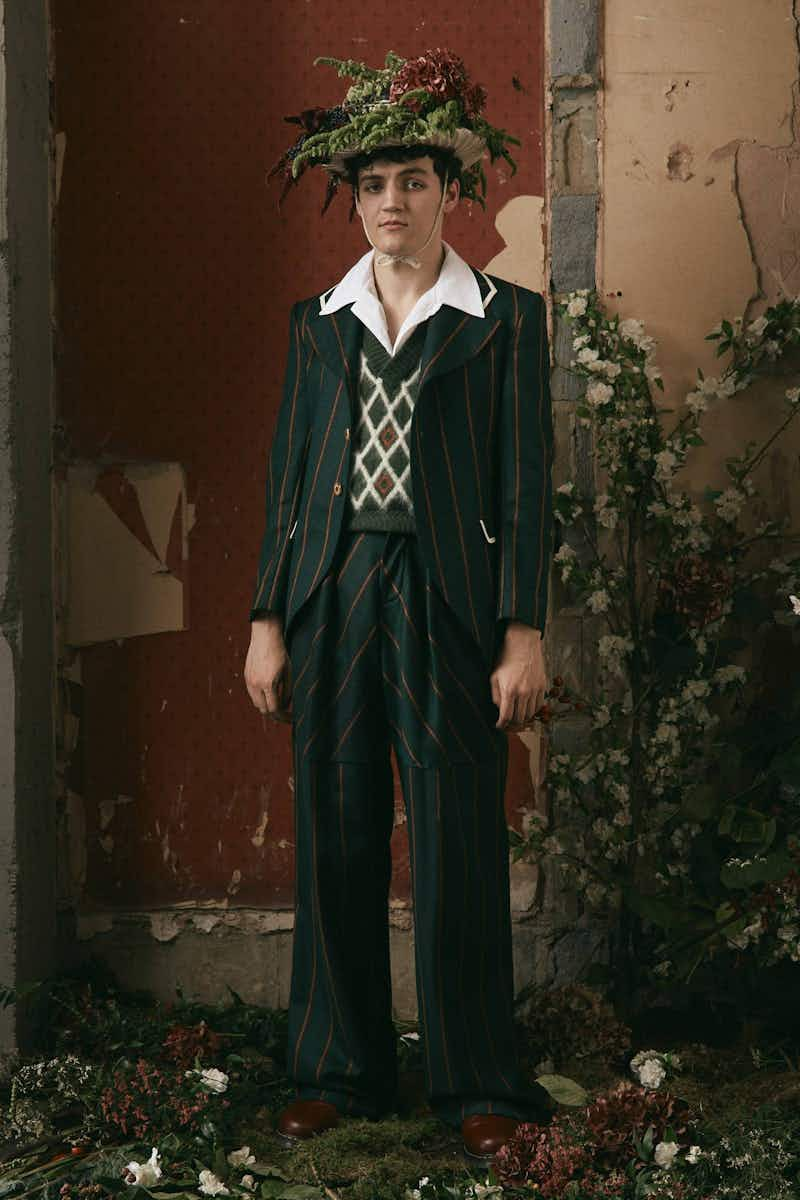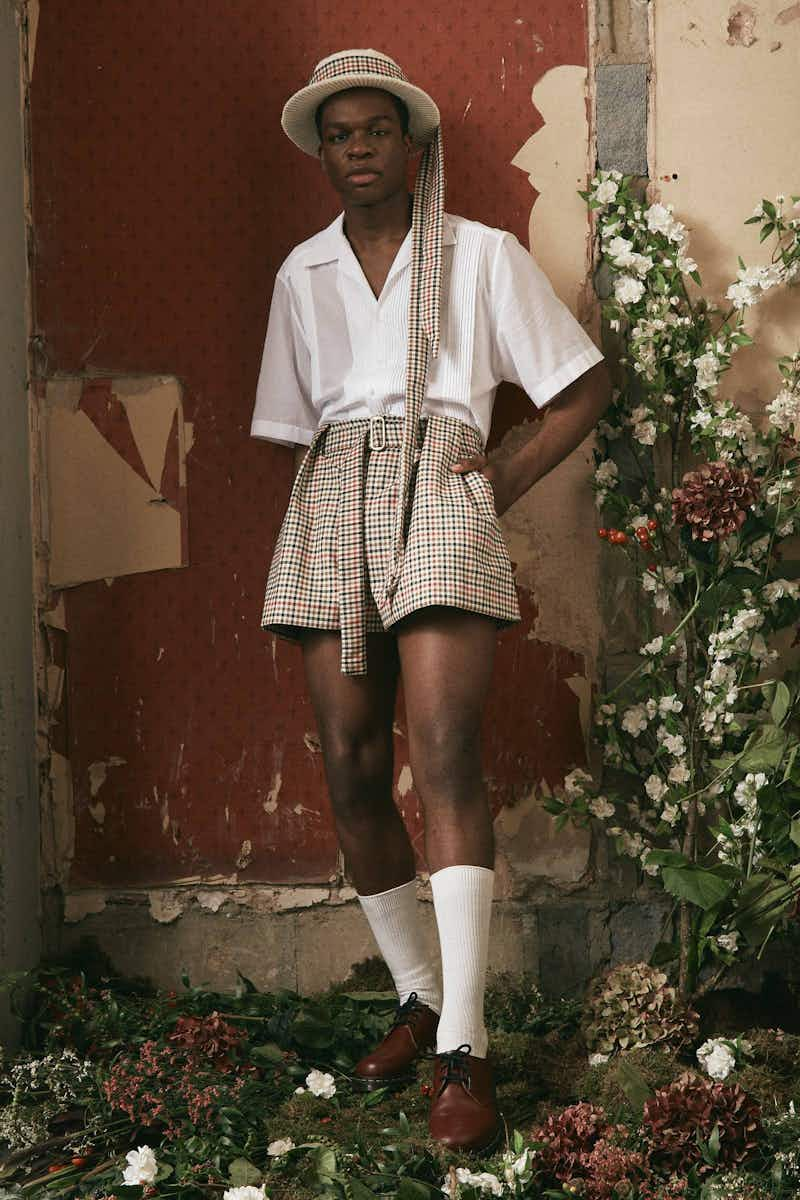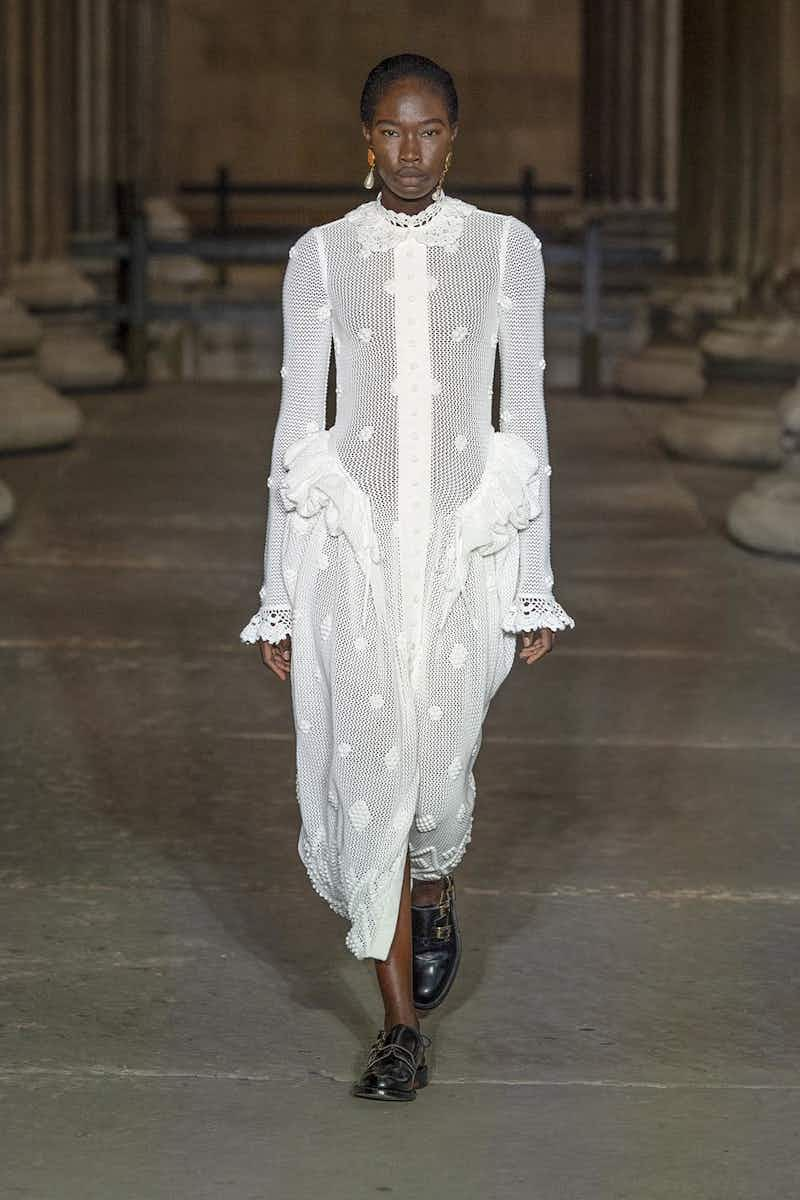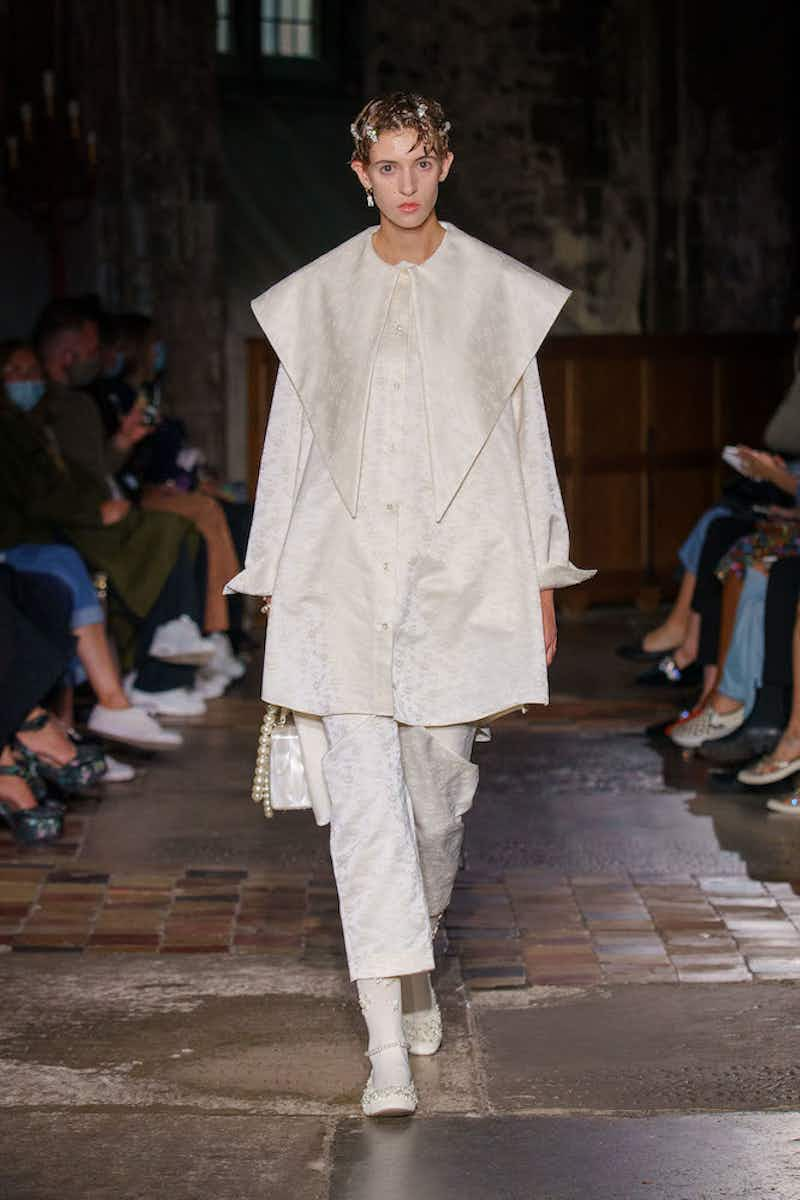 As seen at S.S. Daley, Simone Rocha and Erdem

For his second collection, Harry Styles' fave Steven Stokey-Daley (AKA S.S. Daley) joined the posh boys at private school, using old school uniforms as a jumping-off point to give menswear a thoroughly new school twist. Boat hats, pleated shorts and oversized lapels set the agenda, while pulled up socks gave looks a prefect polish. Meanwhile, Simone Rocha and Erdem stuck to what they do best, both presenting hyper feminine looks with vintage references. Get ready for next summer's sartorial timewarp.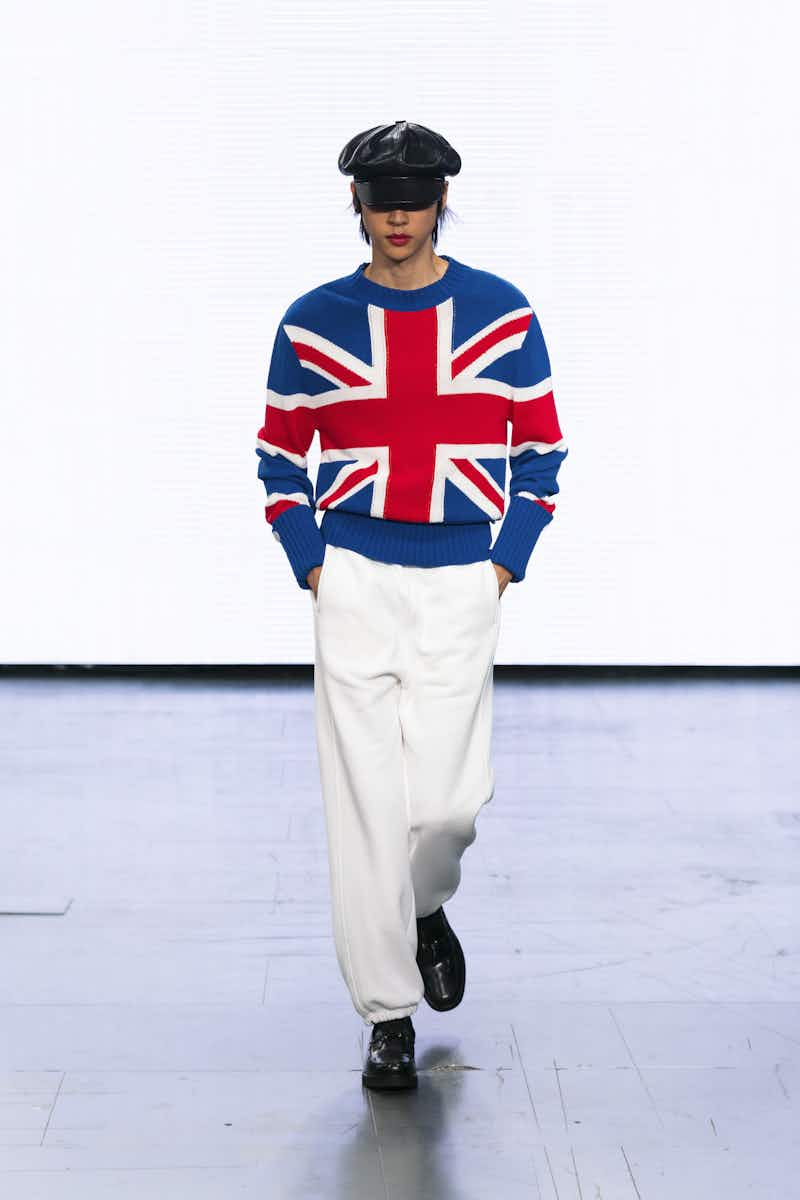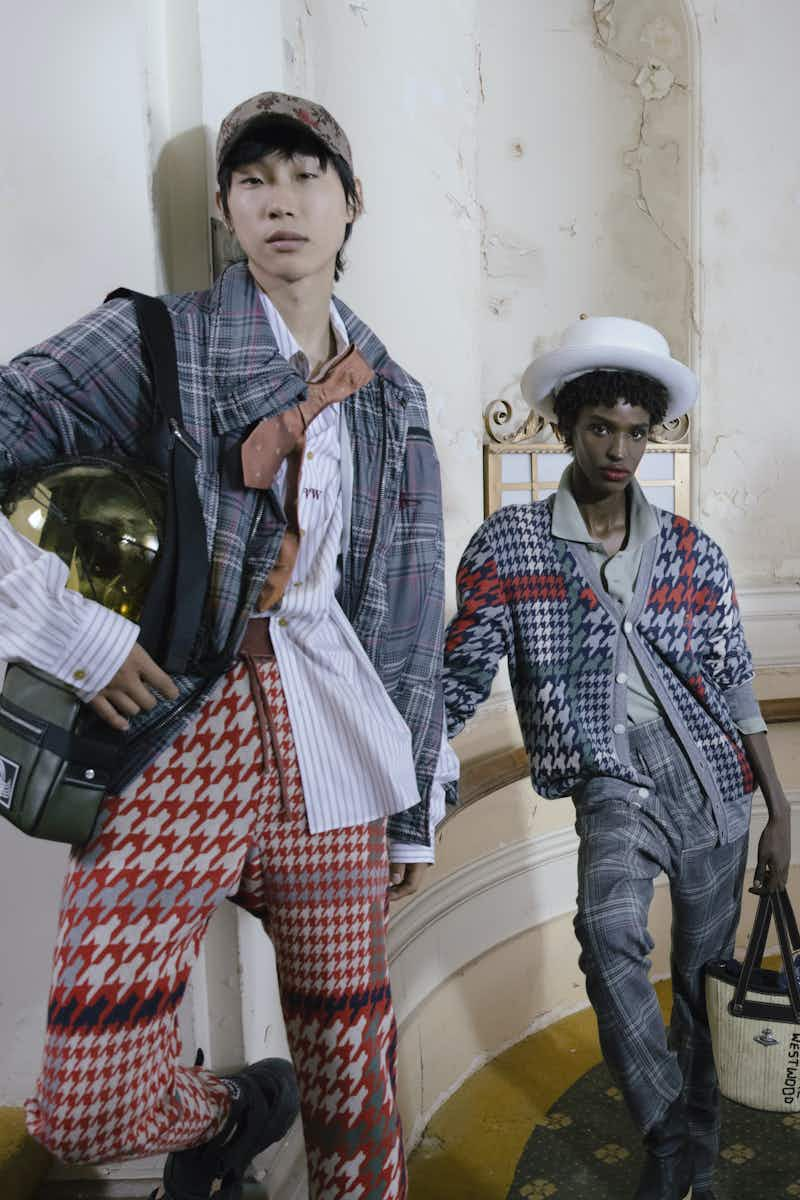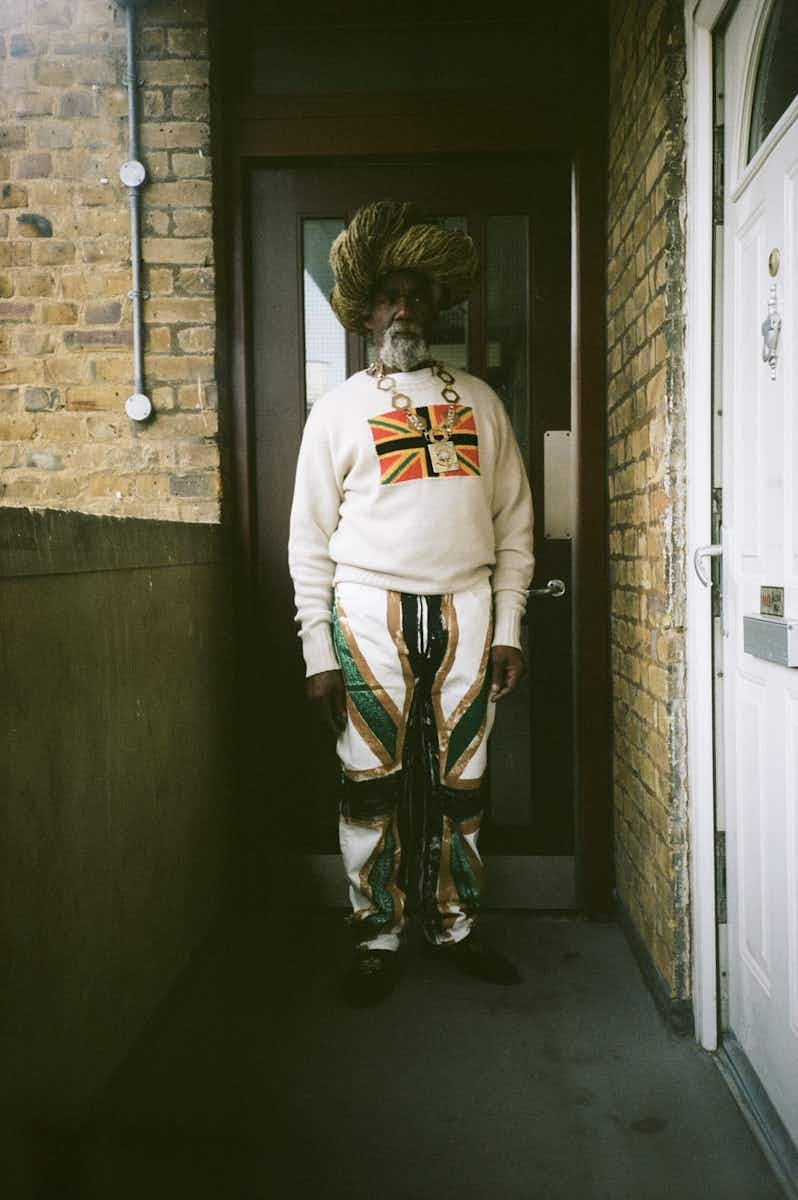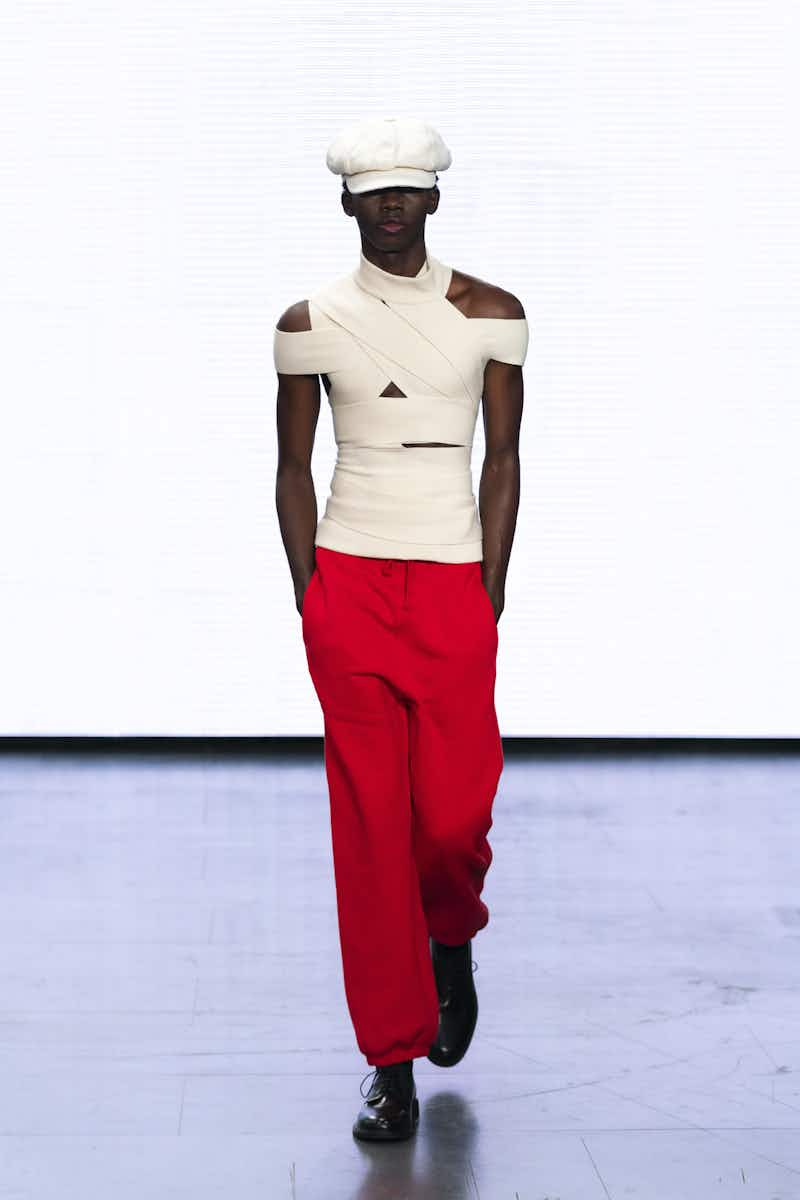 As seen at Stefan Cooke, Vivienne Westwood and Denim Tears

The UK is kind of in the middle of an identity crisis right now (you know, Brexit, Covid…), so it makes sense that many of our designers decided to interrogate and reevaluate Britishness with their SS22 collections. At Stefan Cooke, this meant paying homage to the great British high street that has been ravaged by the pandemic, sending models down the runway in baker boy hats and even a Union Jack jumper. Vivienne Westwood went further back in history, using Queen Elizabeth I as inspiration alongside nautical themes and references to her own SS98 collection (big flex), as rugby shirts, smart checks and houndstooth prints clashed and fought to steal the limelight. And finally, Denim Tears' Tremaine Emory teamed up with Khalid Wildman and Stavros Karelis to create pieces that were once again emblazoned with the Union Jack, but this time swapping out the red, white and blue for the colours of the Pan-African flag to honour the Windrush generation.

More like this