Stefan Cooke's take on the great British high street for SS22
In Gimme an S, Cooke and his partner, Jake Burt, interrogate the mythology of Britain's shopping habits, with a sexy, irreverent and typically playful collection.

When it was announced that Topshop's Oxford Street flagship store was closing down at the beginning of the year, it got everyone talking about the death of the British high street. What did the disappearance of such a landmark mean for the future of shopping? Will a space quite as legendary ever exist again?
These are questions that design duo Stefan Cooke and Jake Burt playfully wrestled with in their SS22 collection, Gimme an S, which took place today at London's Old Selfridges Hotel. Models came striding down the catwalk showing plenty of leg, as crisp white jersey shorts were accessorised with almost-knee-high socks. Meanwhile, loose-fitting argyle knits were paired with tailored shorts and belts fastened with an infinity motif.
Since graduating from Central Saint Martins in 2017, Cooke and Burt have cemented themselves as a mainstay of London's design crowd. The brand won the H&M Design Award in 2018 and was selected as a finalist for the following year's prestigious LVMH Prize, before carving out a reputation for creating cleverly re-worked handbags and irreverent menswear.
This time around, Cooke and Burt were most interested in exploring the mythology of contemporary British fashion: the attitude, the silhouettes and, most of all, the irony, only to turn all of that on its head. For Stefan Cooke, SS22 was about subverting each of these elements in favour of creating garments that feel more tangible, less fleeting. The result: a uniquely British mix of high and lowbrow fashion that makes you feel as if you're in on the joke.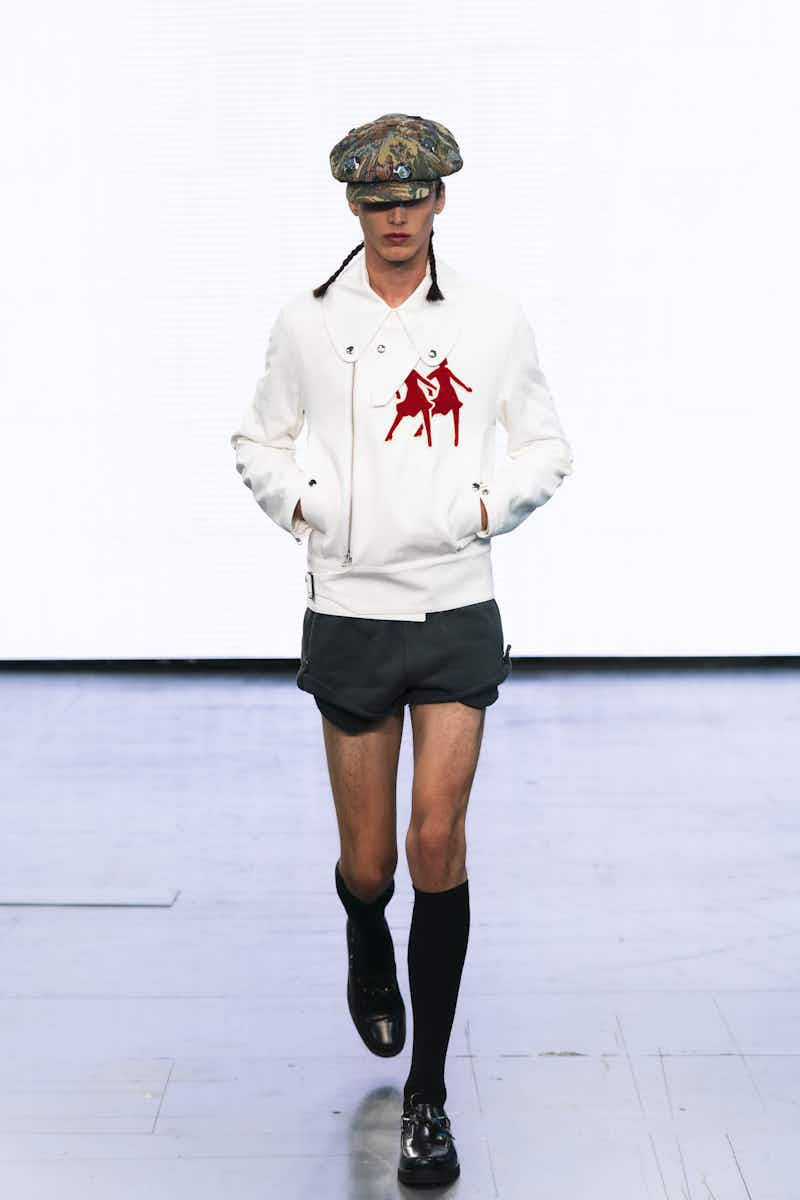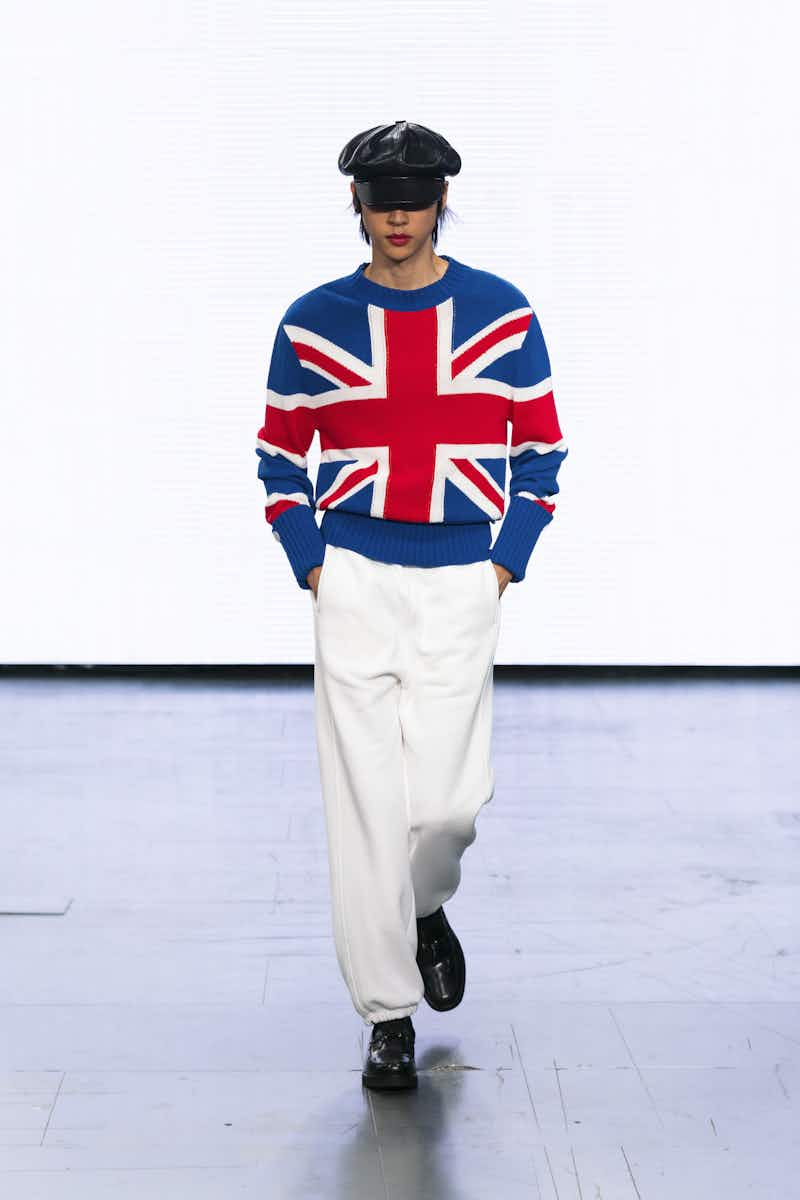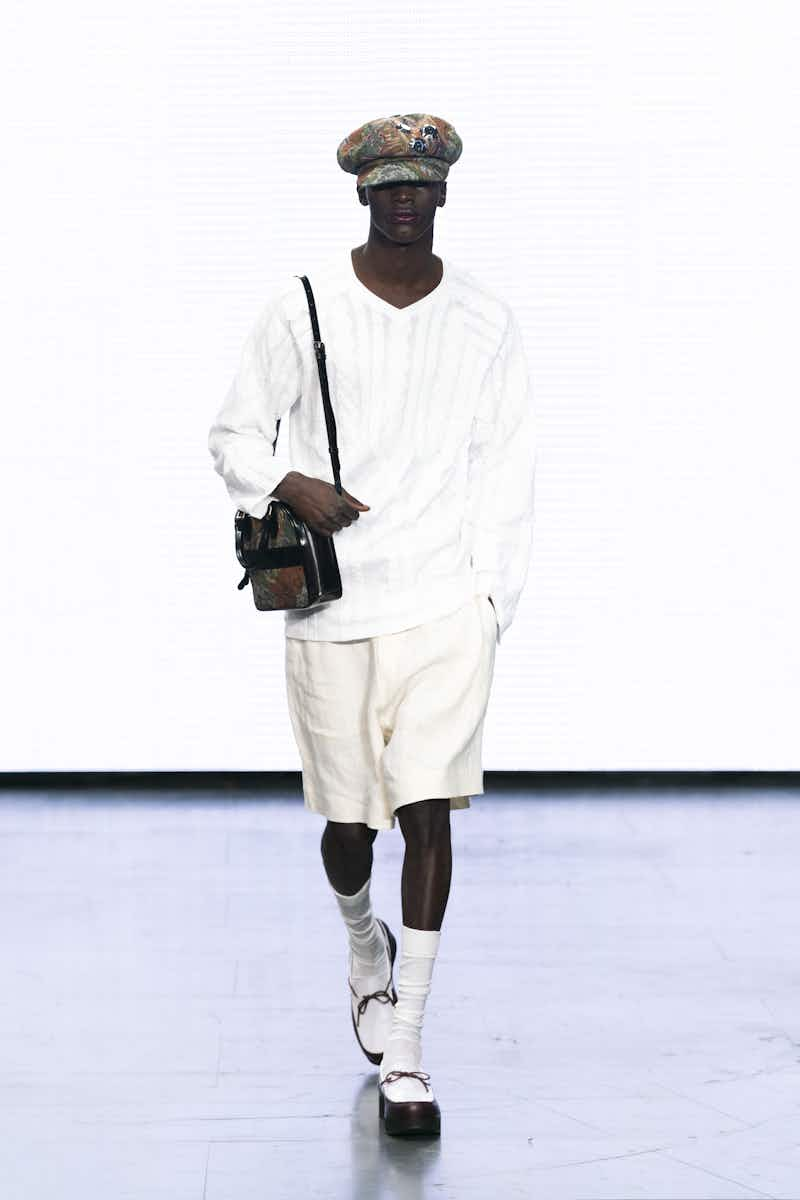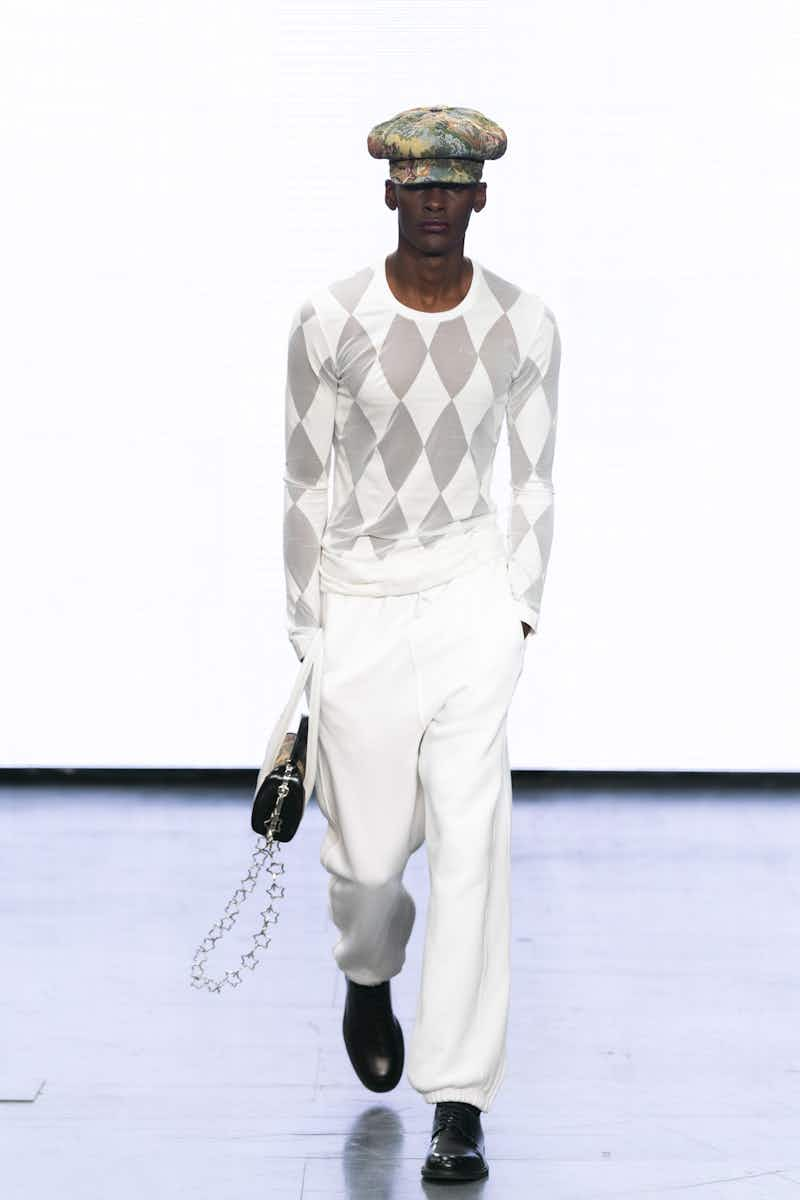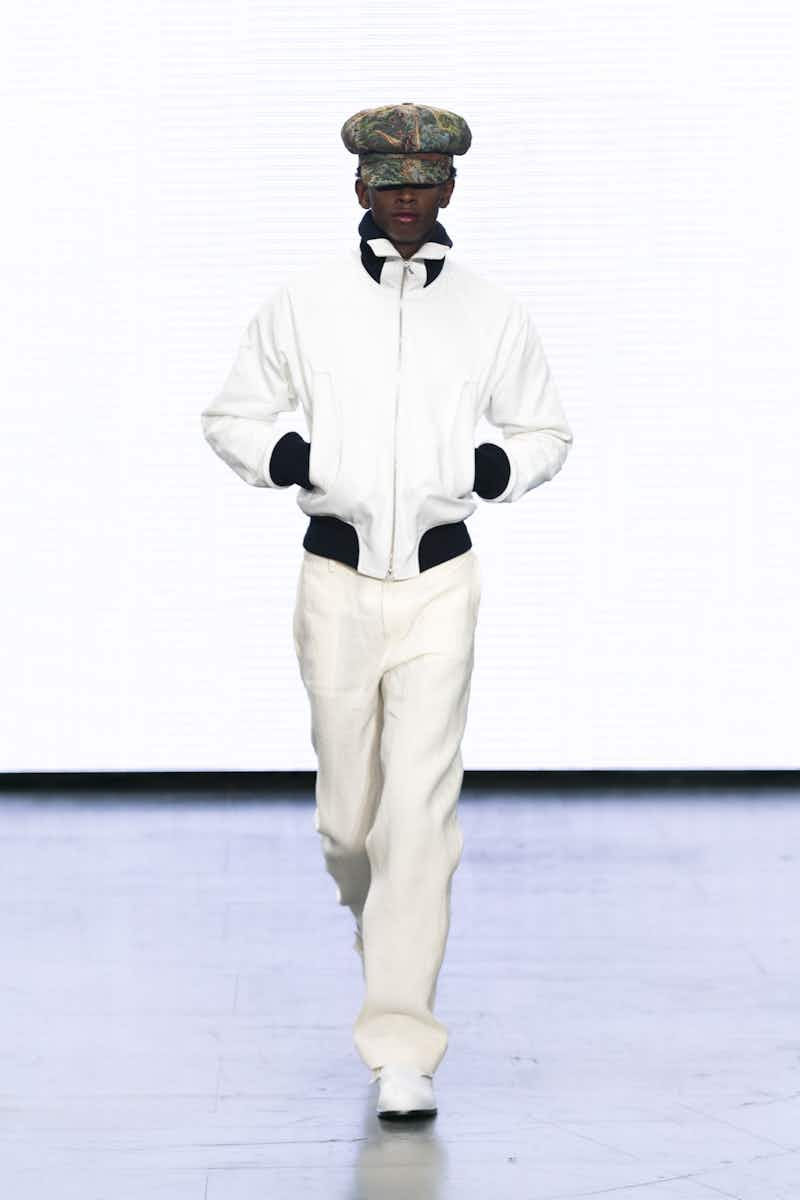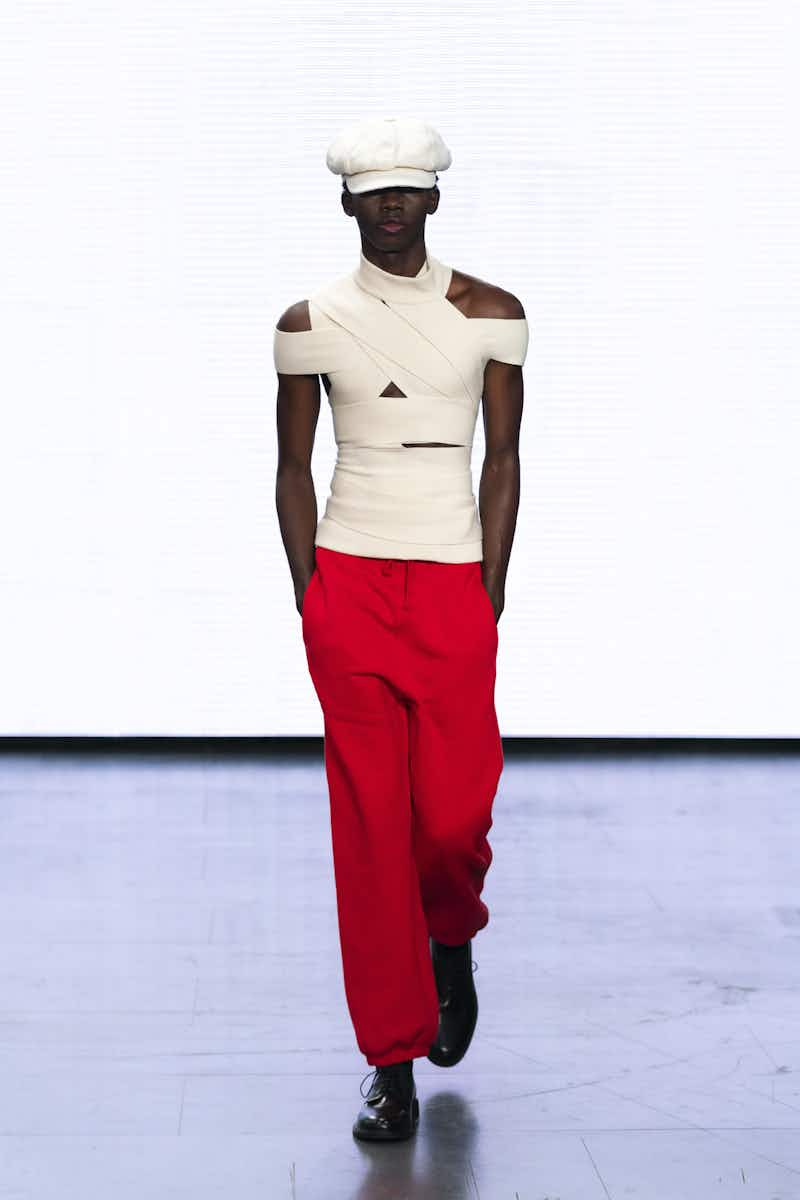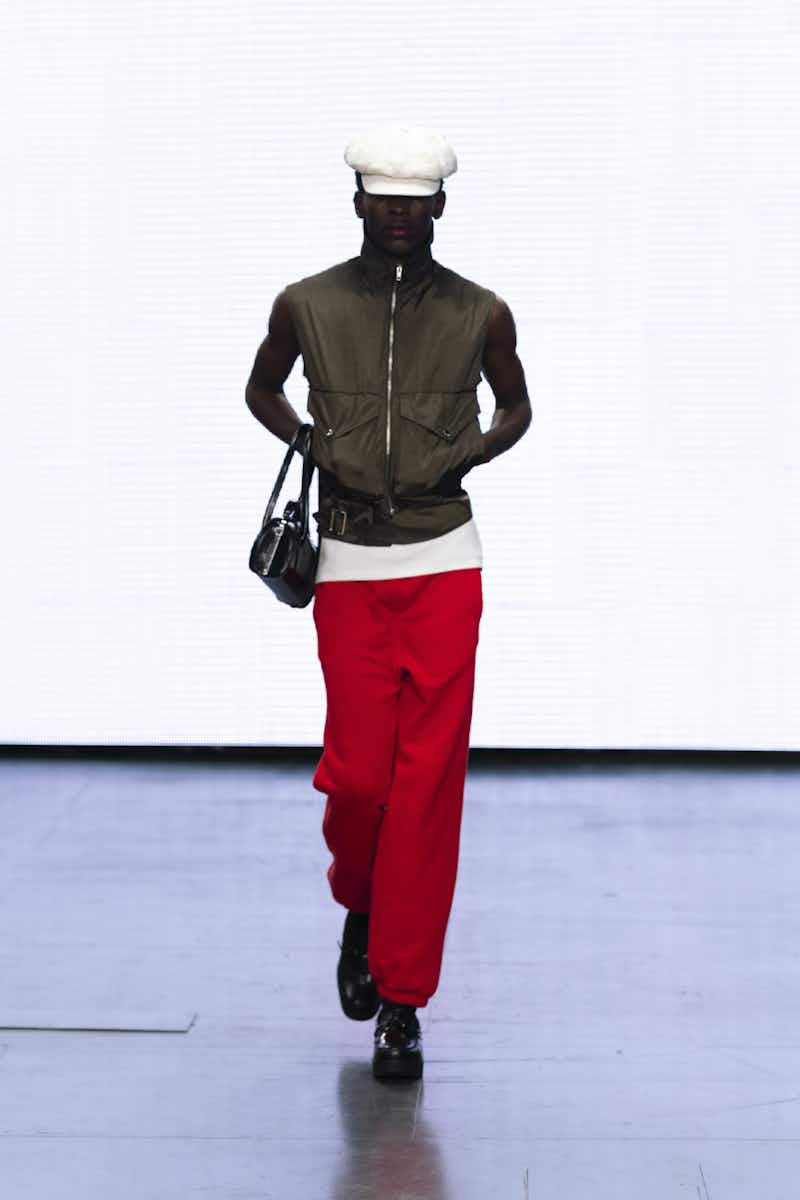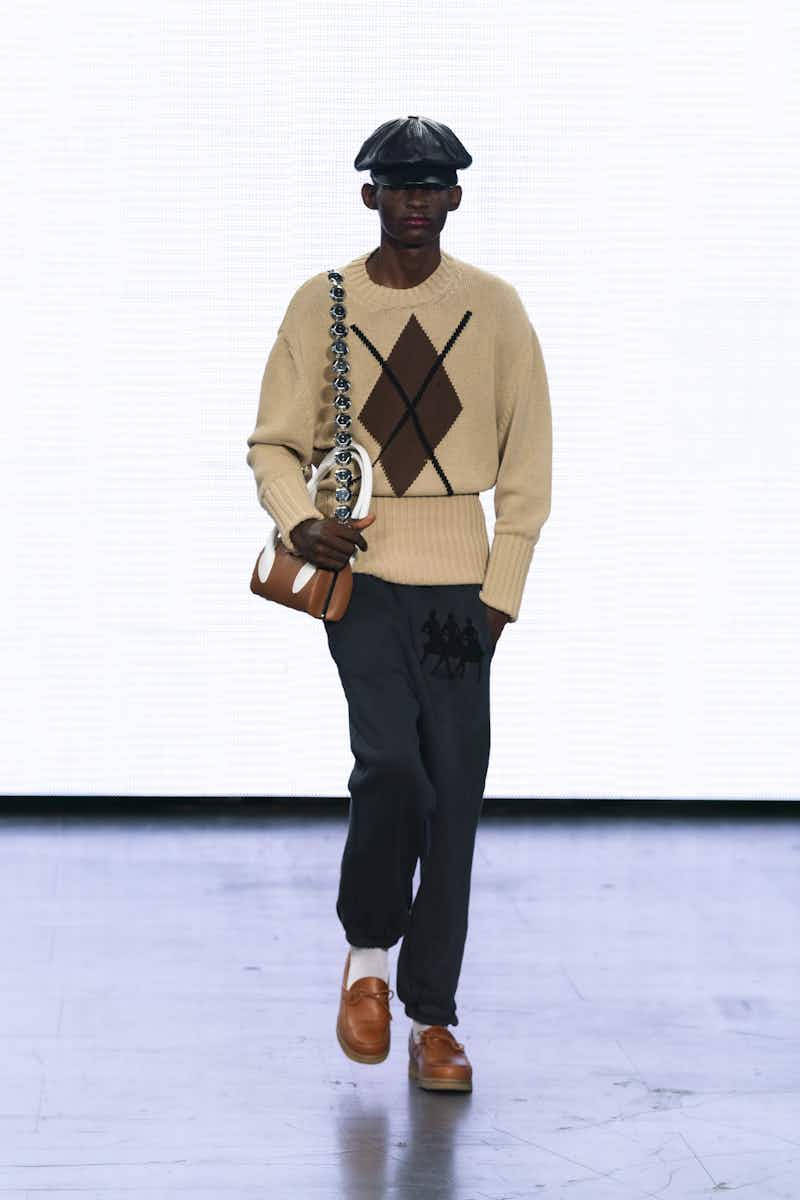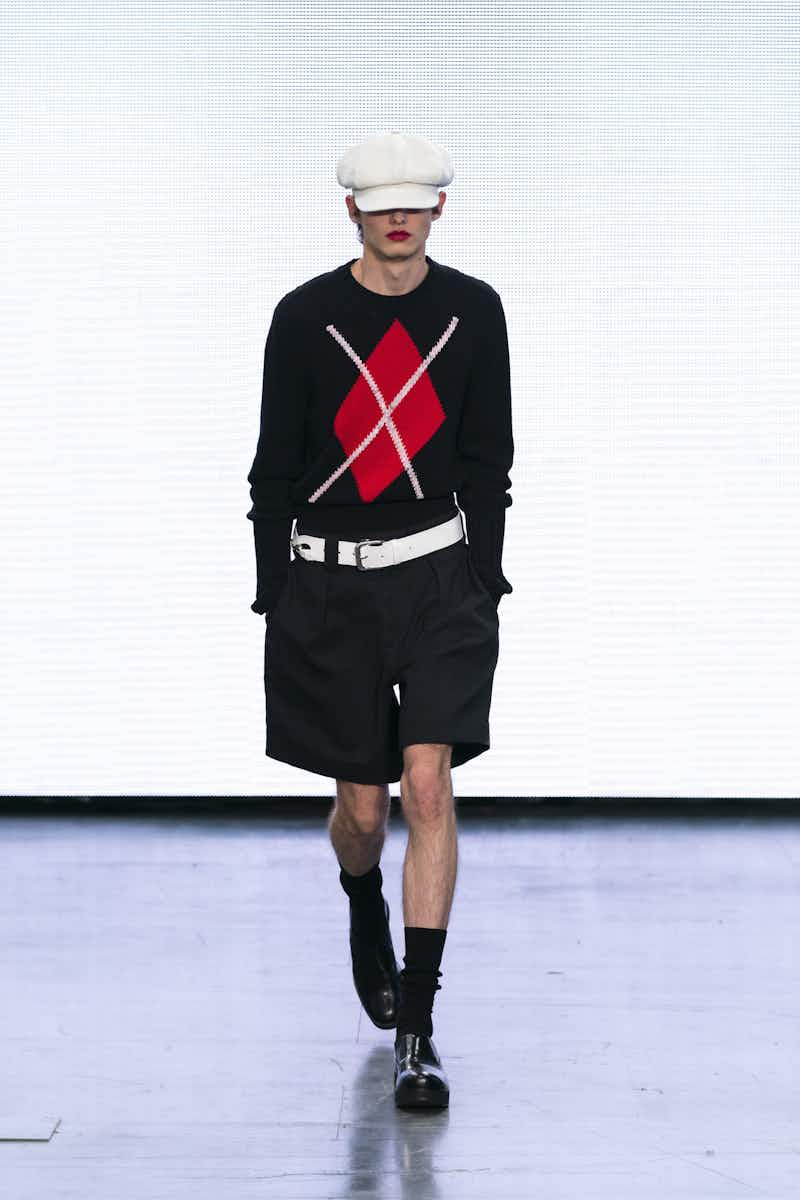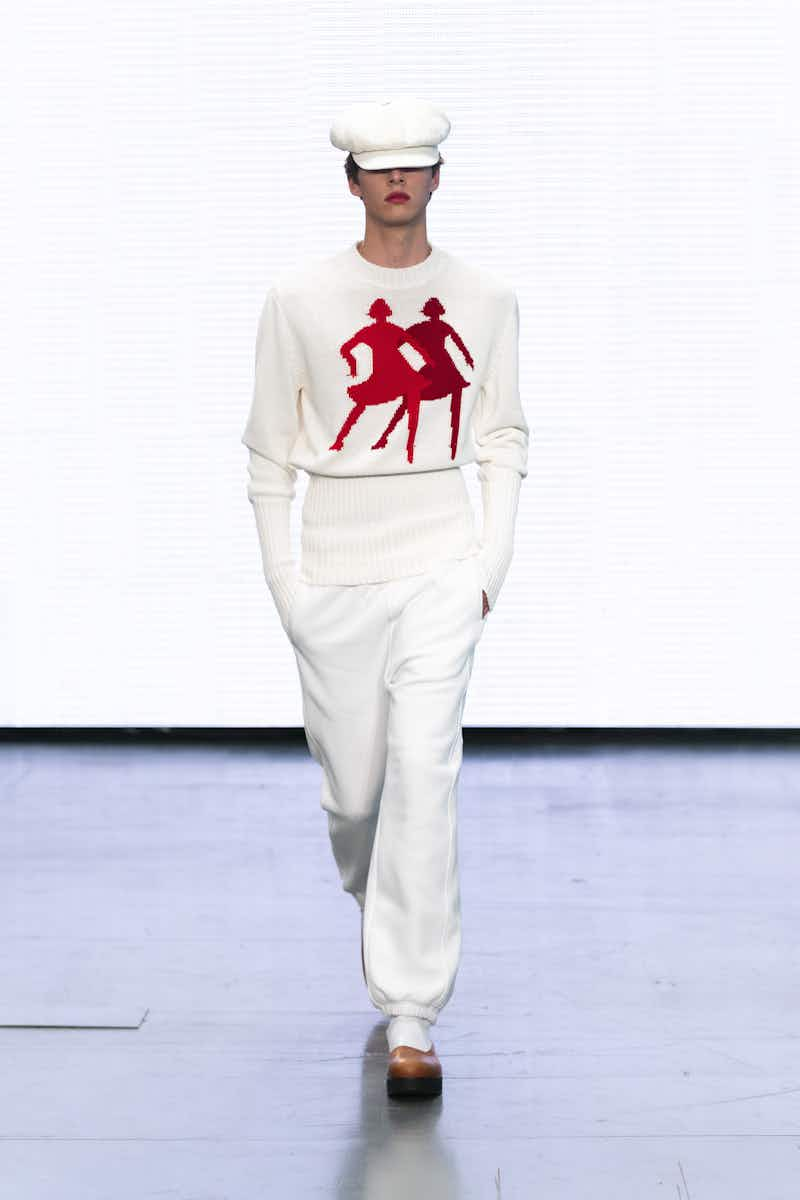 Iron-cast, supersized sequins were offset by lightweight blazers and gave the collection an industrial undertone. Khaki, military-style vests were worn with comfy jersey trousers – a collection staple – which came in dark grey, cream and scarlet red. Baker boy caps were pulled over models' eyes, adding to the veiled mystery of Stefan Cooke's man: preppy, relaxed, always cheeky and never trying too hard.
There were figure-hugging bandage tops, knitted jumpers with elongated ribbing at the waist and cuffs, and varsity badges of dancing women stitched onto the back of jackets – or even better, onto the backside of shorts and trousers. Trompe l'oeil printing techniques were used to embellish smart white shirts and a vibrant Union Jack jumper felt particularly tongue in cheek.
Ultimately, if each look is deconstructed, these are the kind of forever pieces that will stand the test of time in anyone's wardrobe. Whether you're going out-out or hitting the high street, snapping up a solid pair of Stefan Cooke trackies, handbag or chunky piece of knitwear is a great place to get started.


More like this