Celine Homme recruits for the Cult of Slimane

French Renaissance influences and harsh, dark details characterise a politically-driven AW21 collection. Contrastingly, though, the light could be nearer than we had hoped.

It could be said that Hedi Slimane, creative director at Celine, has been recruiting for the enigmatic Cult of Slimane for quite some time. Ever since his days at Saint Laurent, where he adopted style cues from 1960s rockers to 2010 Glastonbury-goers, the designer has controversially dismissed current trends and patterns in favour of building his own brand of cool: distinctly nostalgic, and appealing to the young and care-free.
But last season, Slimane became the most up-to-date version of himself, tapping into the poppy world of TikTok to produce The Dancing Kid – an ode to the video-challenging, social media savvy kids of now, all varsity jacketed and hi-top trainered. It was a surprising collection, but one that proved the power of Slimane's eye for global sartorial trends, unpicking their foundations to produce his take on what the under-21s want.
It seems Slimane's finger is still firmly on the pulse. This season for Celine Homme, the designer recruits for the Cult in the most strikingly obvious way since his Saint Laurent departure five years ago. Teen Knight Poem, as the collection is titled, is a chilling ode to the otherworldly current affairs happening right now, explored through a historical narrative.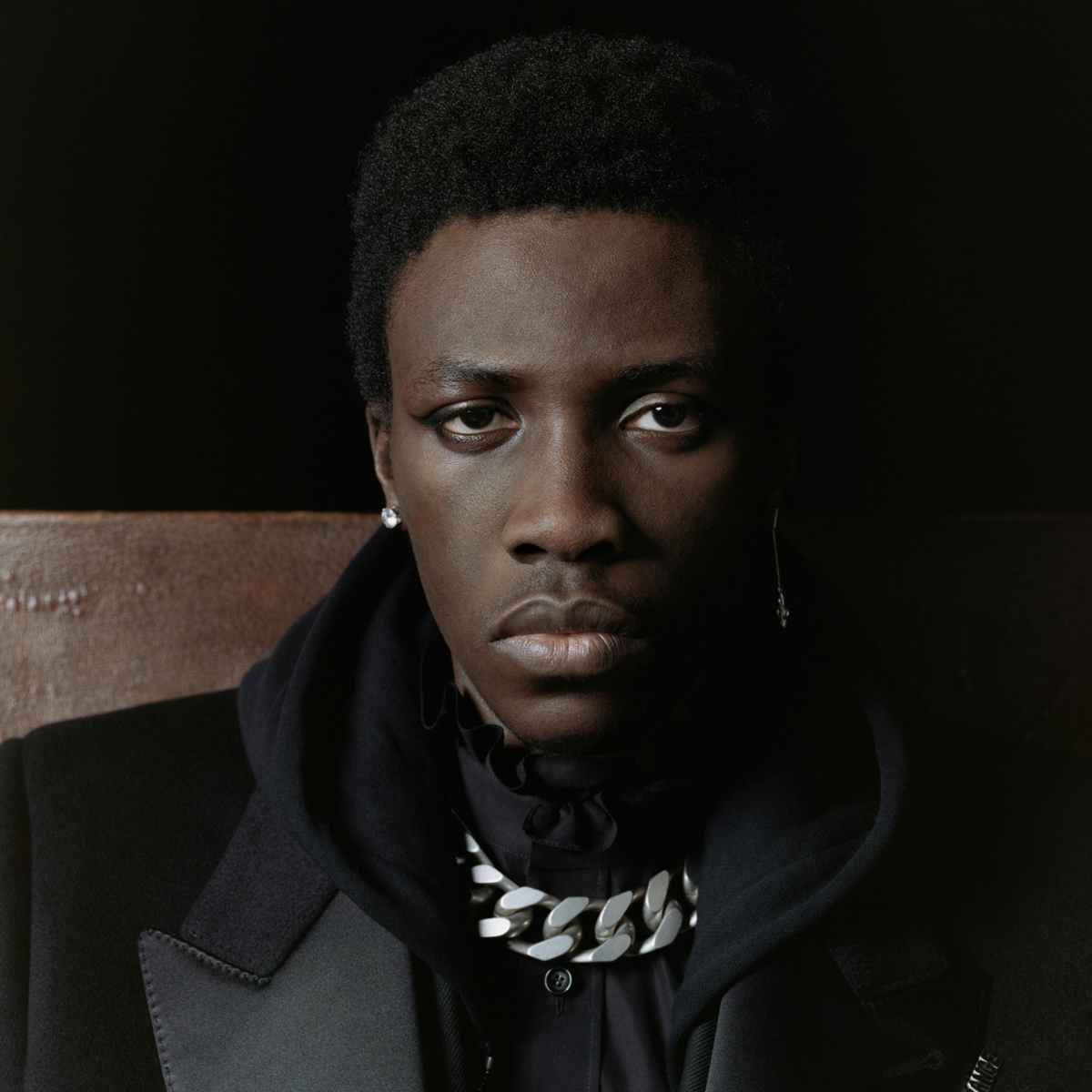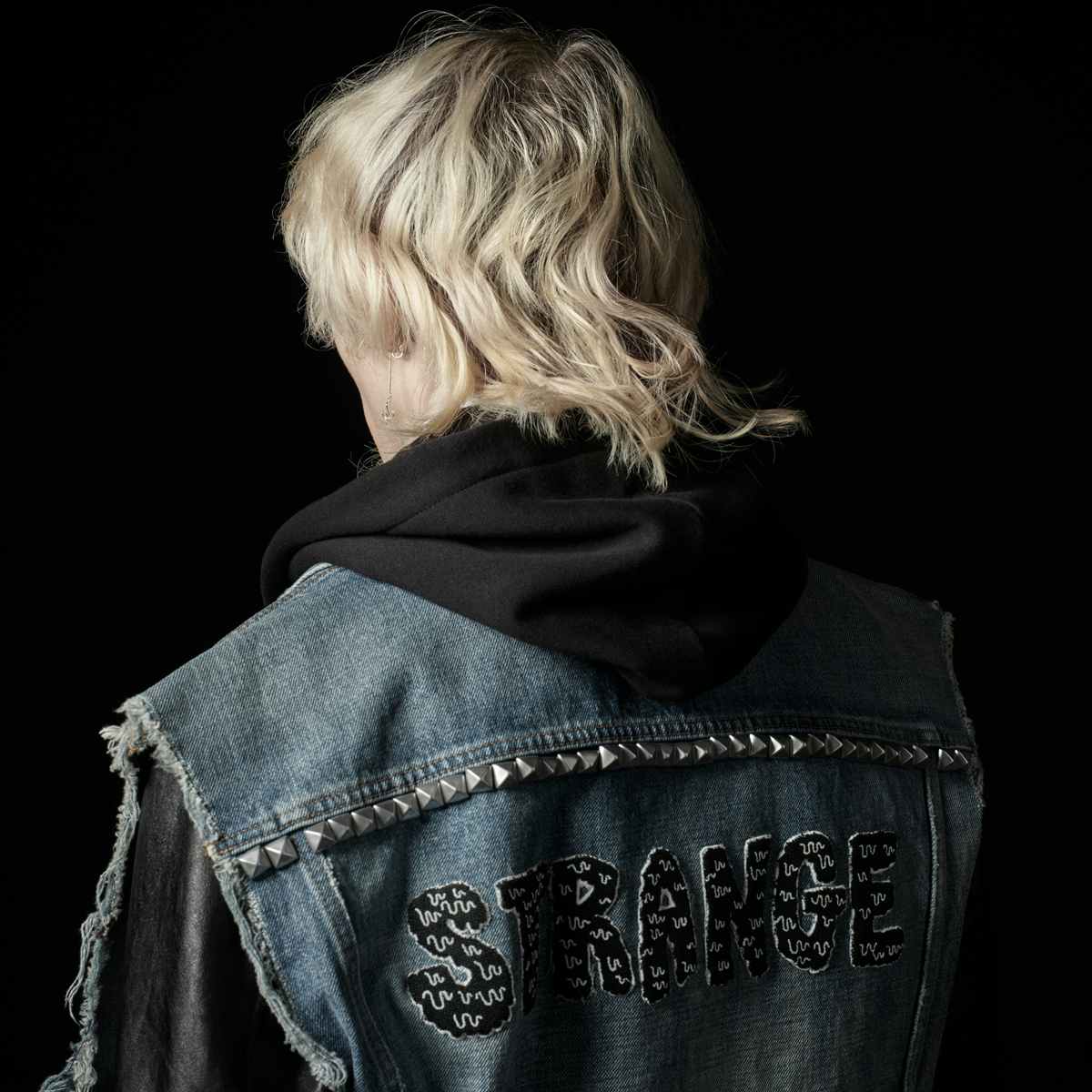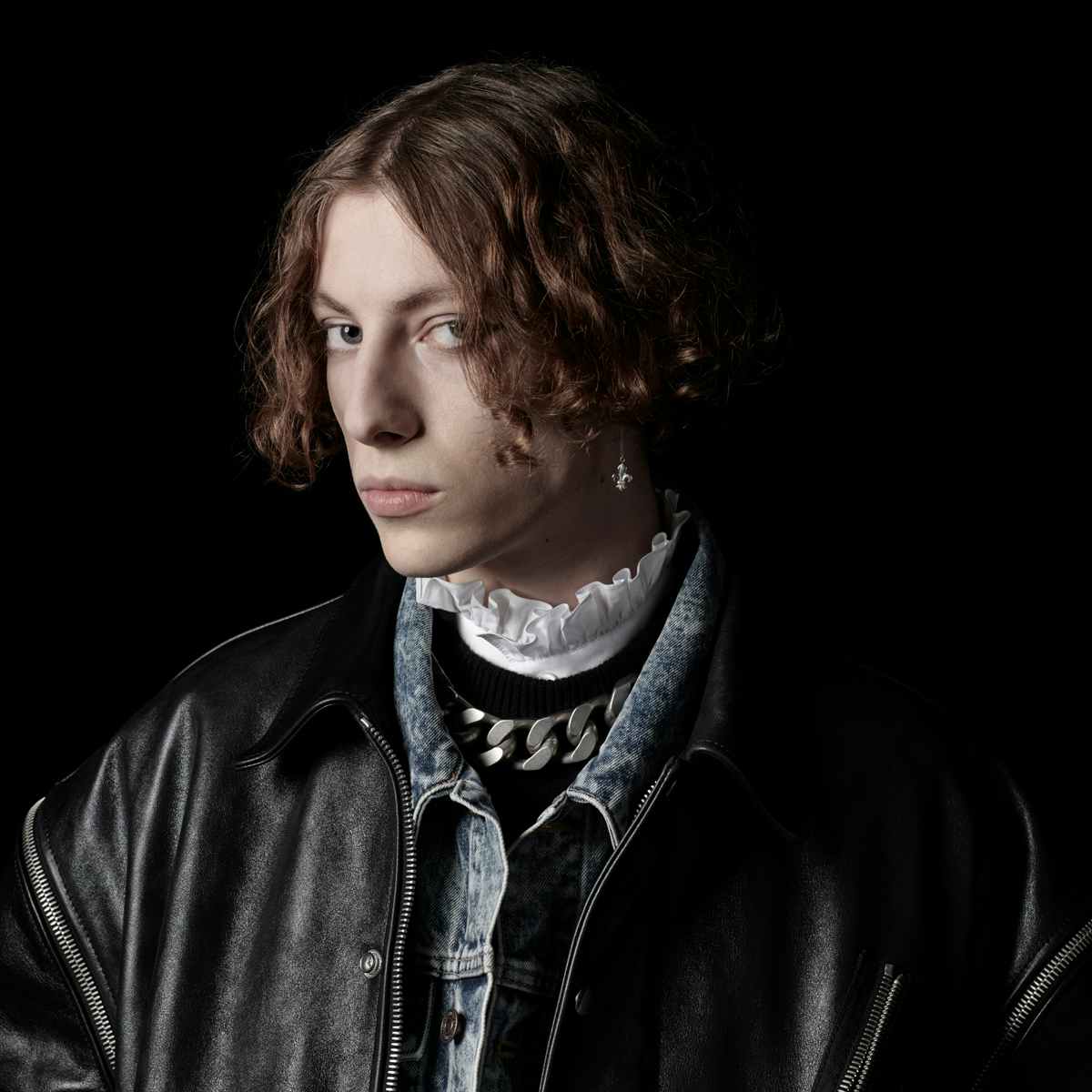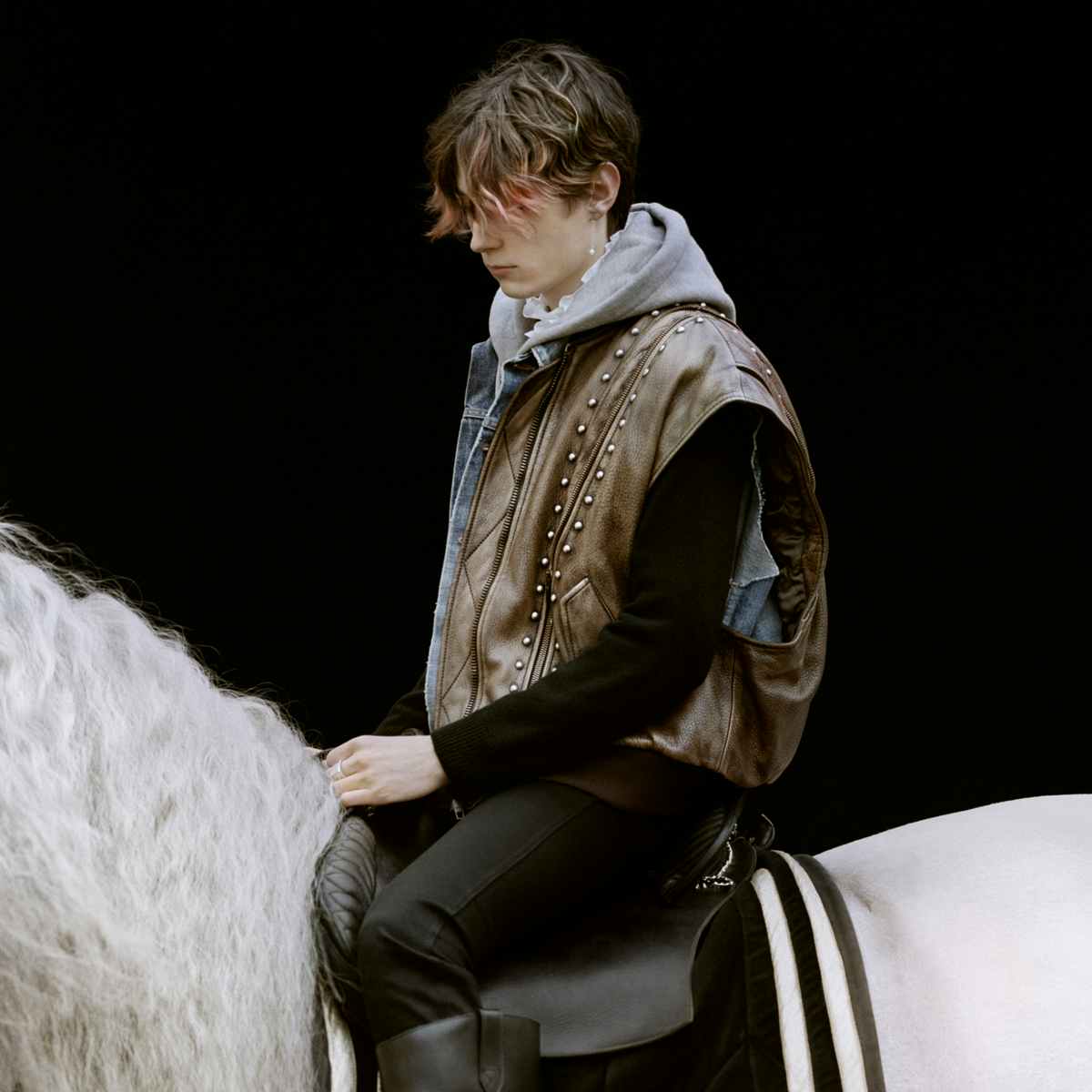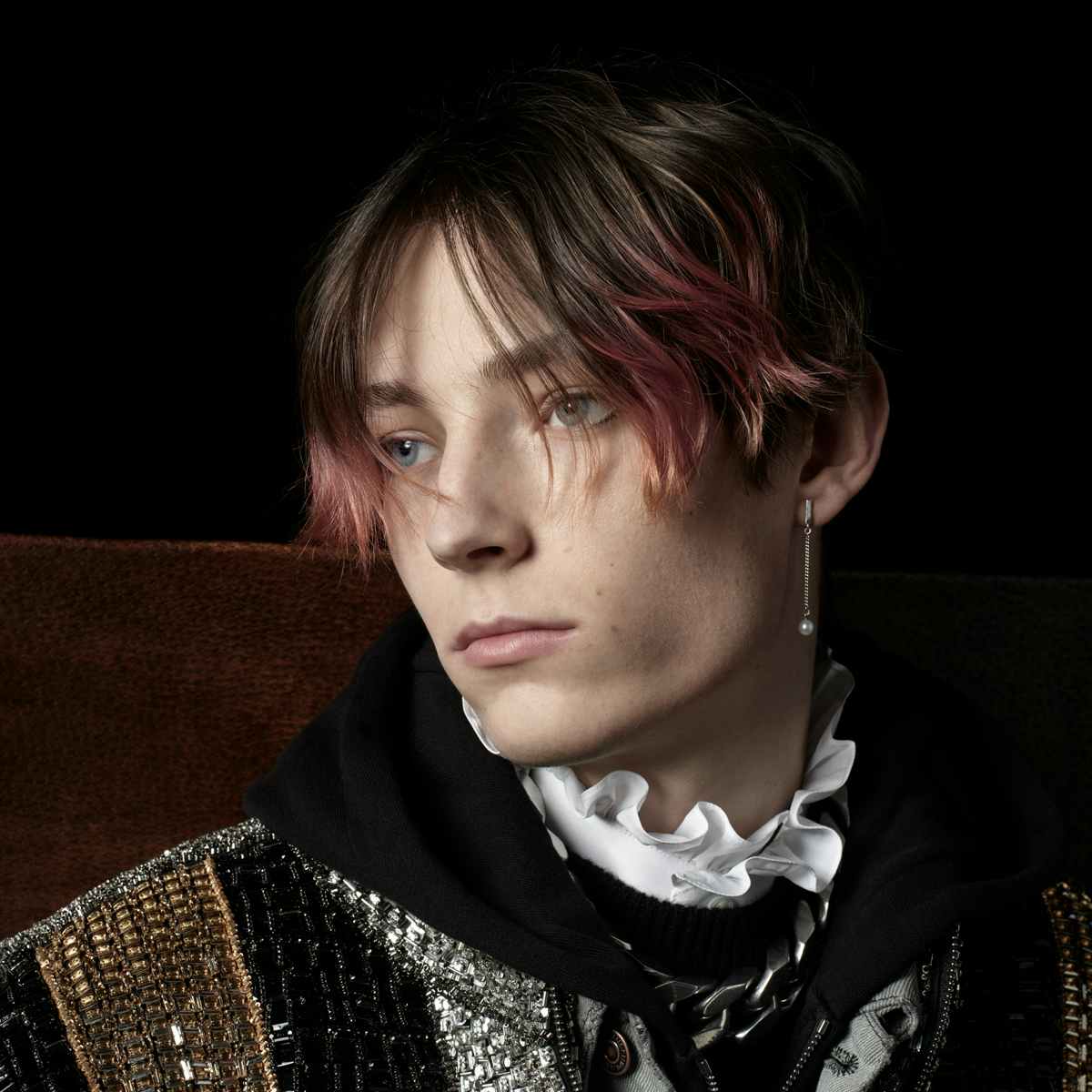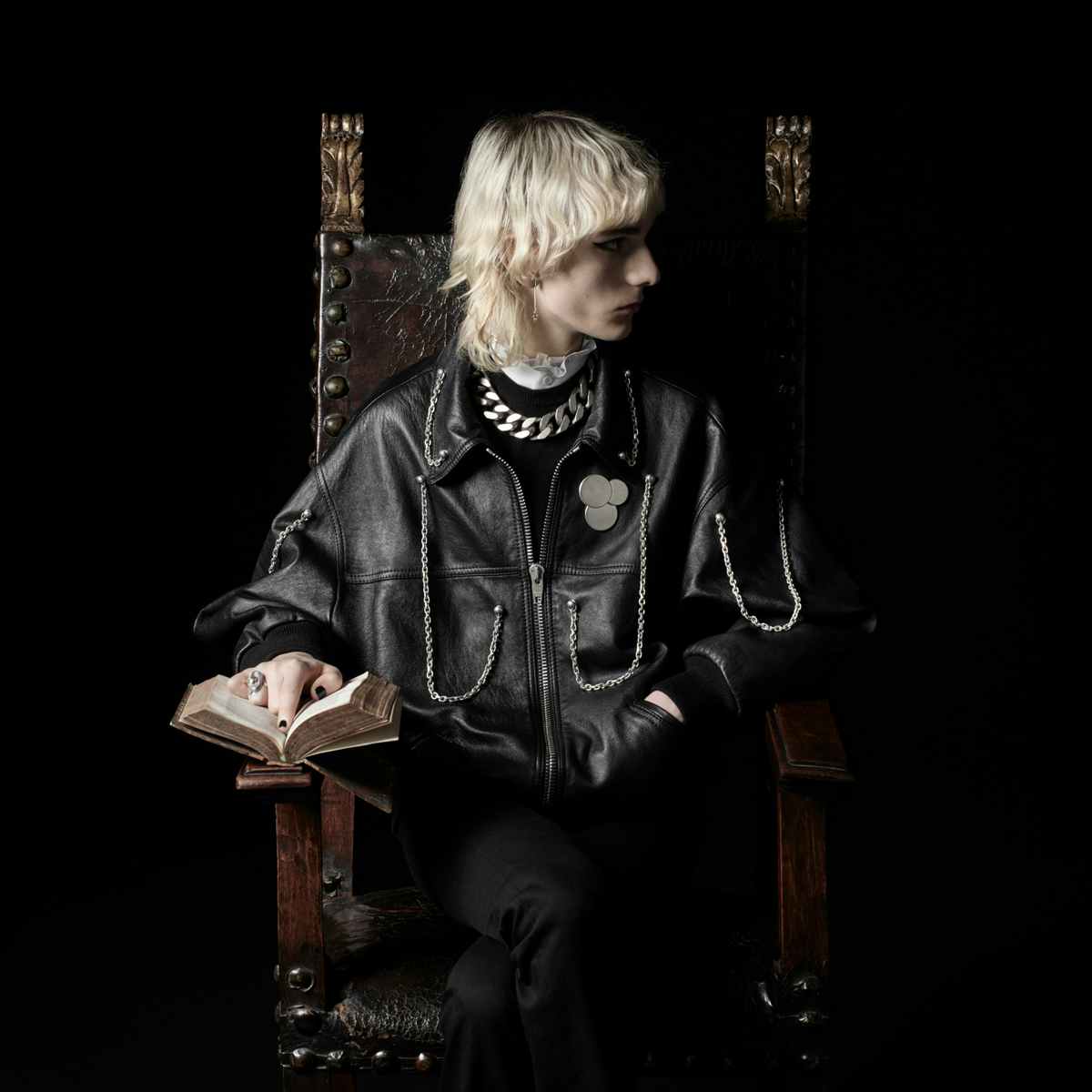 Slimane uses Château de Chambord as his plinth – the French château of epic, and grand, proportions – holding significance to his earlier years, where he visited the landmark and fell in love with its vigour. A recurring theme throughout his career, Slimane transports us back to his youth before the show has even begun. As the models vacantly stomp through its outer rear and the camera follows their expressionless stares, a voiceover announces to ​"step into the light" – a nod to better days to come.
In this season's show notes, Slimane writes of his decision to use a great percentage of British and Scottish models in this show as a way of ​"reflecting fond thoughts for the United Kingdom, which currently faces a great number of hardships". As the UK has now exceeded 100,000 pandemic-induced deaths, the Celine website also reminds us of Brexit's dodgy dealings: ​"BREXIT: deliveries and returns processing may be subject to an extended timeline," a banner reads. In a time of great tragedy, government mishandlings and break-up with the EU, it's good to know this island isn't totally alone.

Slimane's thought process was ​"Nouveau Romantique". The new romantic? Perhaps, but it's not an easy love affair. The collection was dark, with a steely, hurried atmosphere bringing layered, maximised styling to the fore. With hands buried deep in pockets, bomber jackets had arms ripped off with frays nonchalantly hanging off, CELINE brazenly branded onto the back. Hints of Slimane's influence from the French Renaissance – specifically François Ier, King of France in 1515 – were presented through ruffles growing out of shirts, splashes of burgundy and fur details. At times, hair was worn into tight curls, while ornate droplet earrings hung off the shoulder.
With ​"STRANGE" written onto the back of a denim jacket, the contrasting side to this collection laid bare the difficulties of the past year in a way that replicated a feeling of terror and protection. Accessories were thick, heavy-duty and silver, with a camo print finding its way onto a bomber. Fur yeti boots were oversized, protecting from the seemingly freezing winds above the Chateau. Likewise, a studded balaclava covering the upper half of the face. Embroideries came in hard materials like stone and crystal, and Slimane's classic tight-legged silhouette came in super-tight leather leggings.
With the use of a cultish black, hooded cape opening the collection, and beige army boots nearing the end, Celine might just be preparing for war.

More like this