The brothers inviting skaters into their church

Aliens, weed, a warped Satan/Jesus Christmas story and a religious approach to skateboarding – welcome to the supernatural world of CTMY.
Come To My Church (CTMY) isn't referring to a place of Christian worship, it's a south London-based clothing brand, dedicated to a modern world of worship: skate culture. Playing on their surname, brothers 28-year-old Josh and 23-year-old Jake Church founded CTMY in 2018, creating a bizarre regurgitation of London's underground skate scene that they're immersed in. Their hoodies and tees are printed with religious iconography, aliens smoking weed and anti-Tory political references – all painted by Jake, who realised his talent when bored in hospital following a skating injury. Whether incidentally or purposely (they seldom reveal much) CTMY's graphics reflect the, seemingly alien, realm of those who skate religiously.
Since launching the label a year ago – from the Peckham primary school in which Josh lives – the brothers have garnered a worldwide customer-base that spans from Japan to LA and includes celebrities like Trippie Redd and, somewhat unexpectedly, Little Mix's Jesy Nelson. But their most widely recognised achievement in London is finessing sick warehouse parties; the latest was sponsored by fellow skate brand Palace. Each notoriously heavy CTMY rave is a portal into their dimension, dominated by skaters uniformed in baggy tees and slacks. They're all captured by Josh, creating no-filter promo material for the brand's Instagram. Parties have been a seamless endeavour for CTMY; skatewear isn't all about the clothes, it's about crafting the whole lifestyle too.
As we come to the end of a decade in which the luxury fashion industry was hooked on the urban aura that skaters exude (see: Louis Vuitton's 2017 collaboration with Supreme), it definitely feels like a pivotal time for skateboarding – especially with the sport's first ever Olympic championship set to take place at Tokyo 2020. It's a million pound force, and CTMY have recognised that, building a brand on their skate background and friendship circle – which comprises of the Yardsale boys, another fashion brand for riders, one that Josh and Jake back like brothers.
CTMY is about to release its third collection that incorporates the cannabis plant, hemp, for the first time. And so the Church brothers have created one of their signature otherworldly videos – a warped Satan/​Jesus Christmas story – to celebrate. We catch up with the boys below.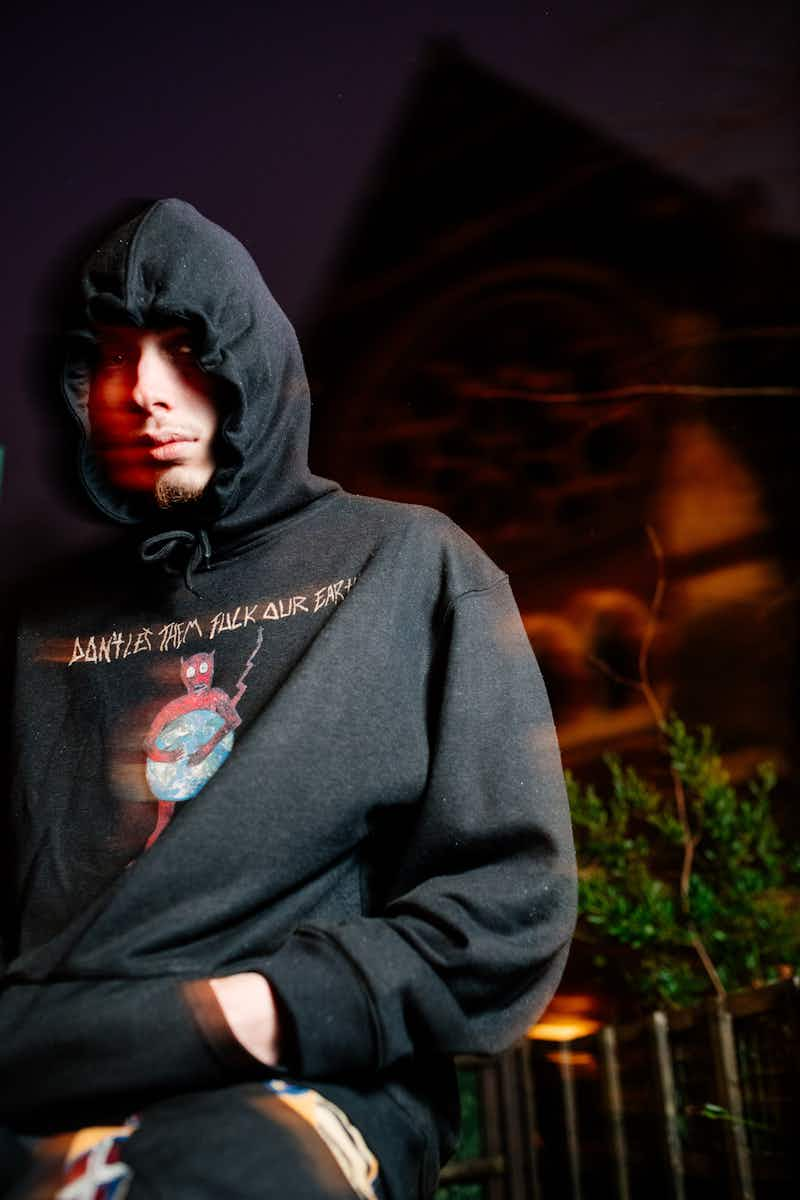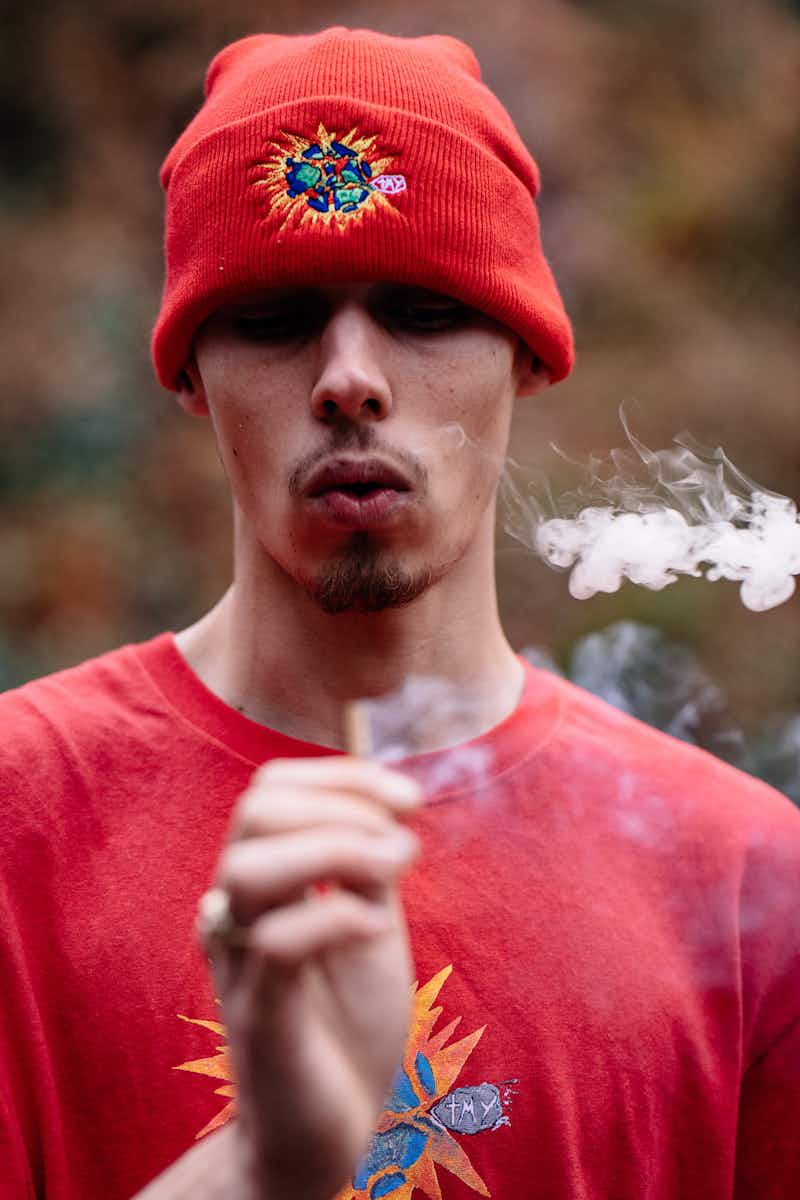 What made you launch CTMY?
Josh: For me, I've made videos my whole life and I wanted to make a platform to make videos exactly how I wanted.
Jake: I've been wanting to start this for a very long time, always dreaming of having my pictures on T‑shirts and shooting them how the fuck I wanted to do it, doing shit how I wanted to do it. I'm working as many hours as I can to support this and to create something special for the people, more than just an item, a memory, a faith in something true.
Where do you get your inspiration from?
Josh: From being depressed.
Jake: When I'm at the darkest point in my mind, I see something so bright that gives me hope and faith that it will be ok.
Is CTMY just for skaters?
Jake: It is for everyone, we are all god's children after all.
Tell us about the clothes.
Josh: The tees are 100 per cent hemp and hoodies are 55 per cent and 45 per cent organic cotton. The hoodies also have secret pockets. We did want to have everything made from hemp. A lot of the big fashion companies don't use hemp because of the association it has, but here at Come to My Church we love hemp! And weed.

How did you reach Japan?
Jake: I have no fucking idea, word just got out.
Do you ever get scared you're going to offend anyone?
Jake: Of course, but it's not intended. Our brand usually holds a message which I hope people only relate to.
Tell us about your new video…
Josh: We wanted to make our own version of the John Lewis Christmas ad. It's about two brothers, Jesus and Satan, who both share the same birthday (Christmas day). But being Jesus, he gets all the acknowledgement, especially from their dad, God. The film follows satan in the lead up to Christmas struggling with everyday life, then to make things worse, Jesus stars in a blockbuster film, which Satan is constantly reminded of.
Who played Jesus and Satan?
Josh: It was Jonah and Stan (@jonahanstan), they do their own comedy stuff on Instagram. I met Jonah freelancing, he was an intern but did nothing all day apart from chat to his mates on the phone. It's funny, Jonah was Jesus and Stan was Satan.

More like this