London's knitwear designers unite in the corona fight
Commuknitty, a newly-formed fashion fundraising network will be auctioning exclusive jumpers by Daniel Fletcher, Stefan Cooke, Carlota Barrera and more, with all proceeds going to the Emergency Designer Network.
Knitster LDN, a London-based independent knitwear company that makes swatches for brands such as Alexander McQueen, Bottega Veneta and Dior, have formed a tight-knit philanthropic platoon with friends Loop Studio and graphic designer Kaysha Sinclair to help fight against coronavirus.
Rather than make face masks like many other ateliers and factories, Knitster's co-founders Emma McClelland and Aysen Bayram established Commuknitty and decided to put their knitwear skills to good use, working with designers Ahluwalia, Daniel Fletcher, Stefan Cook, Carlota Barrera, Paolina Russo, Kepler and Berthold in making one-off pieces for auction. ​"As soon as Covid-19 happened, we knew we wanted to find a meaningful way to help," says the fun-loving, pun-loving Emma McClelland.
Commuknitty will start the bidding on one-off sweaters by each of the seven designers from 28th June for seven days, and the money raised will be donated to the Emergency Designer Network, a volunteer-led endeavour set up to supply much-needed scrubs to hospitals and care homes. ​"It's really upsetting to think they didn't get the respect they deserved until the crisis happened," says Bayram, shouting out the unwavering work performed by the pandemic's frontline heros. ​"I'm hoping this is going to make the government realise that they need to put more money into the NHS."
The designers were all eager to help out. ​"When we asked Stefan [Cooke], he literally had his sketch done while we were on the phone," says McClelland on the designer's willingness to donate, before reeling off a long list of additional contributions from the designers, including free graphic design and cold hard cash.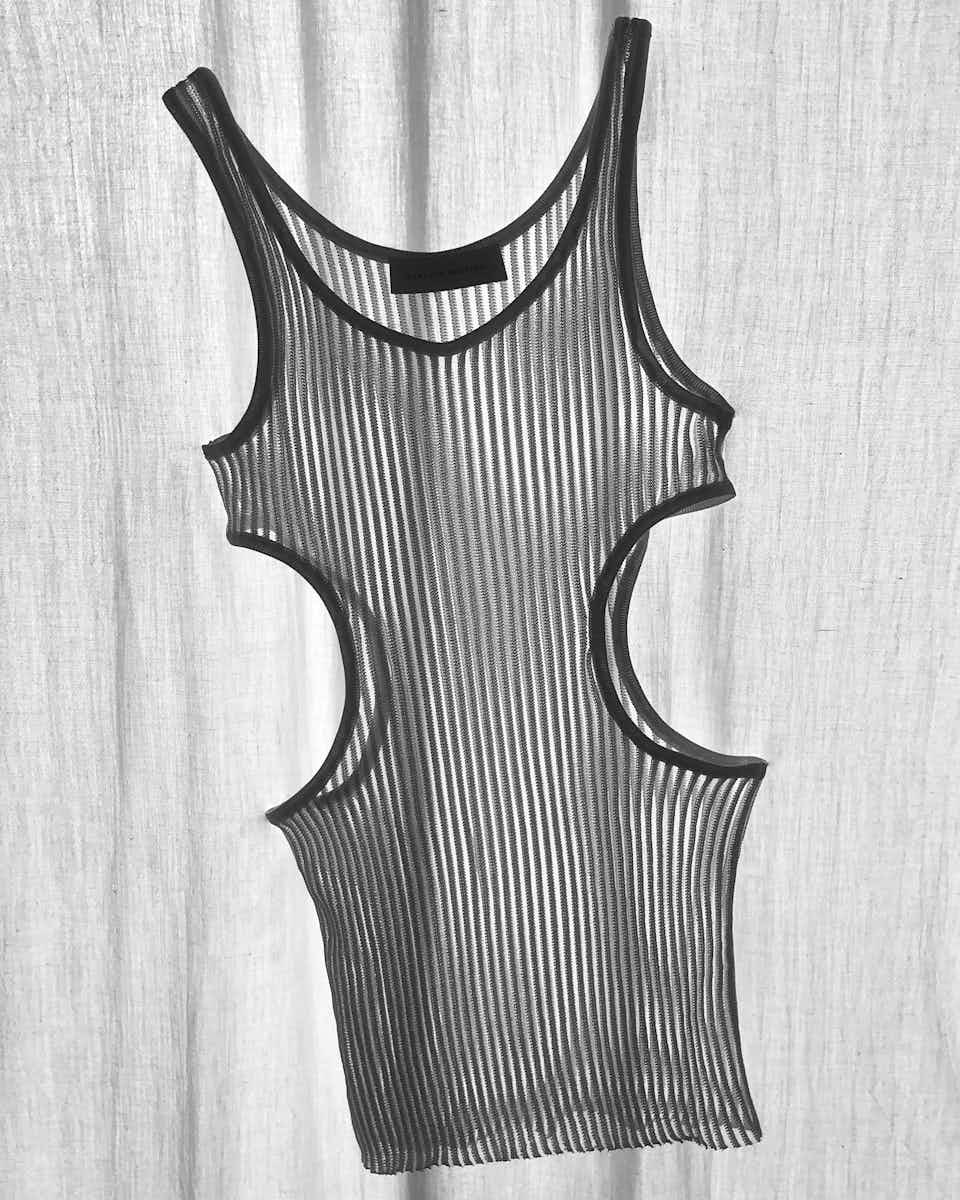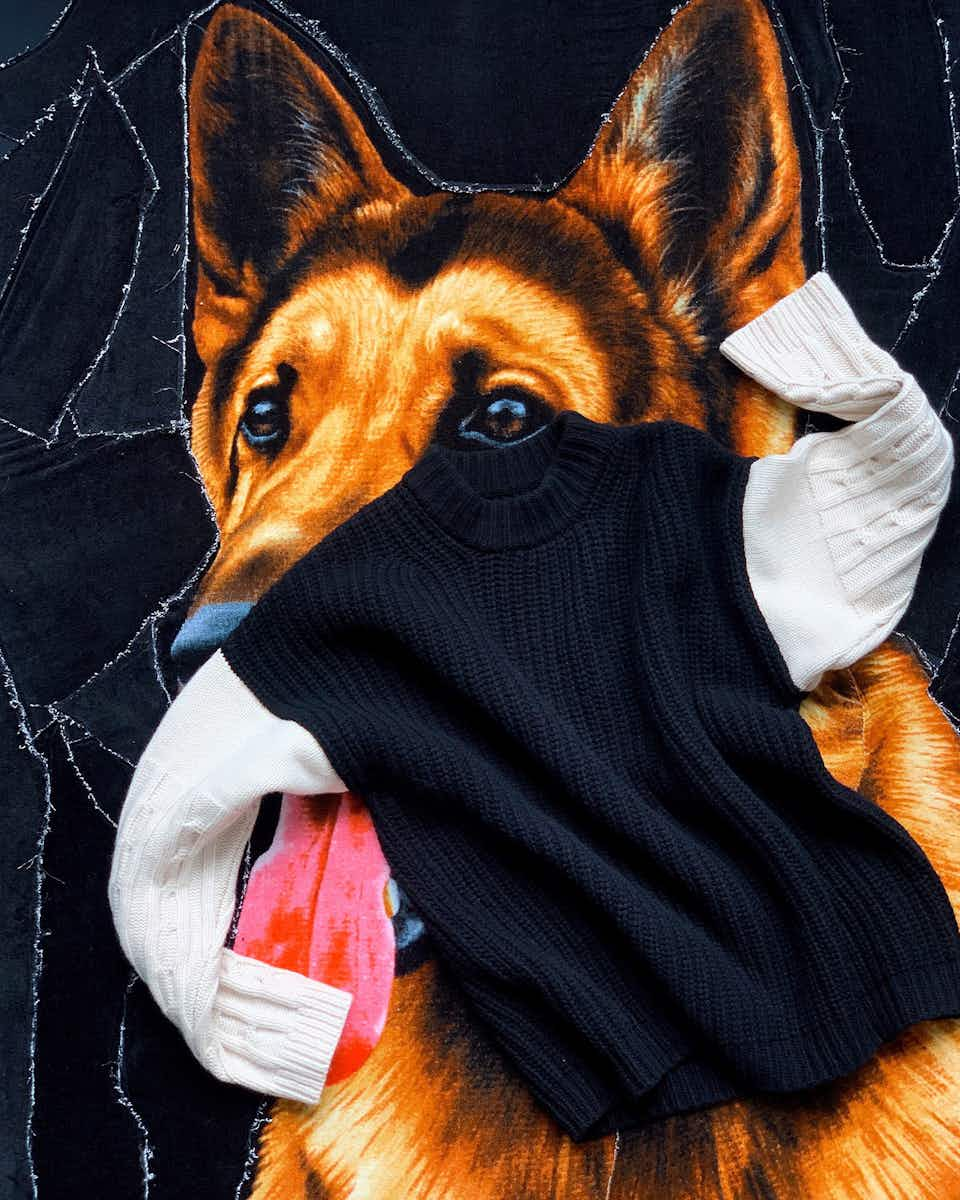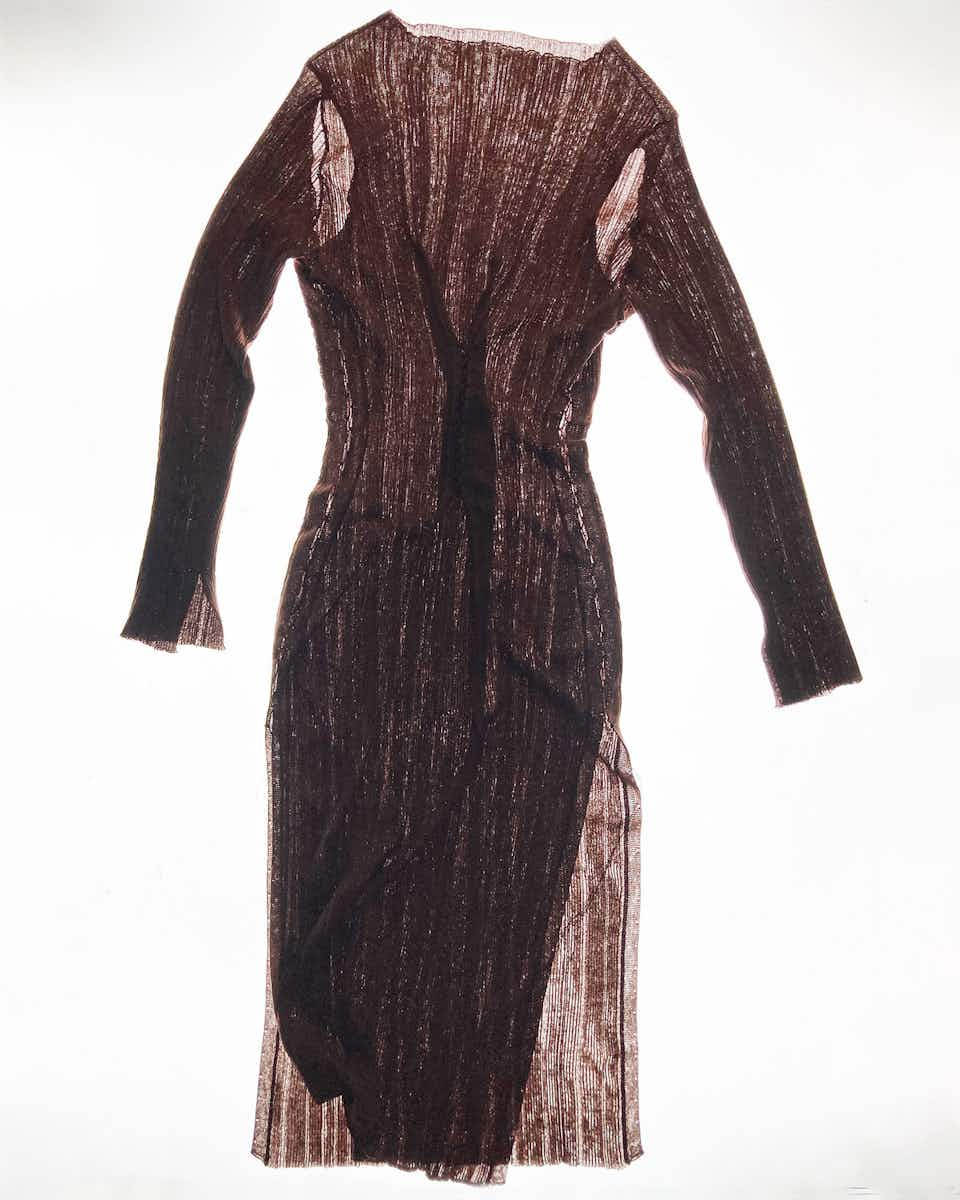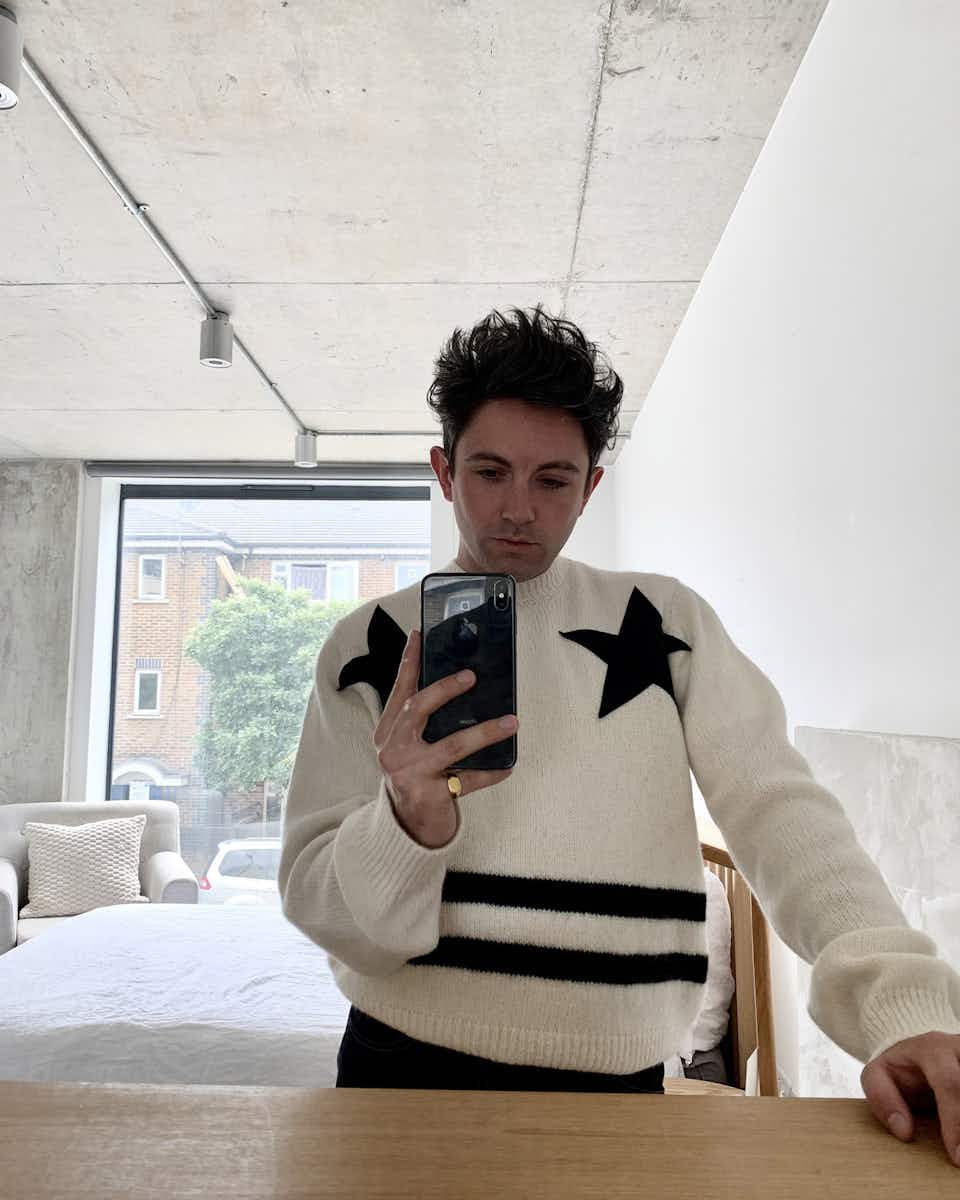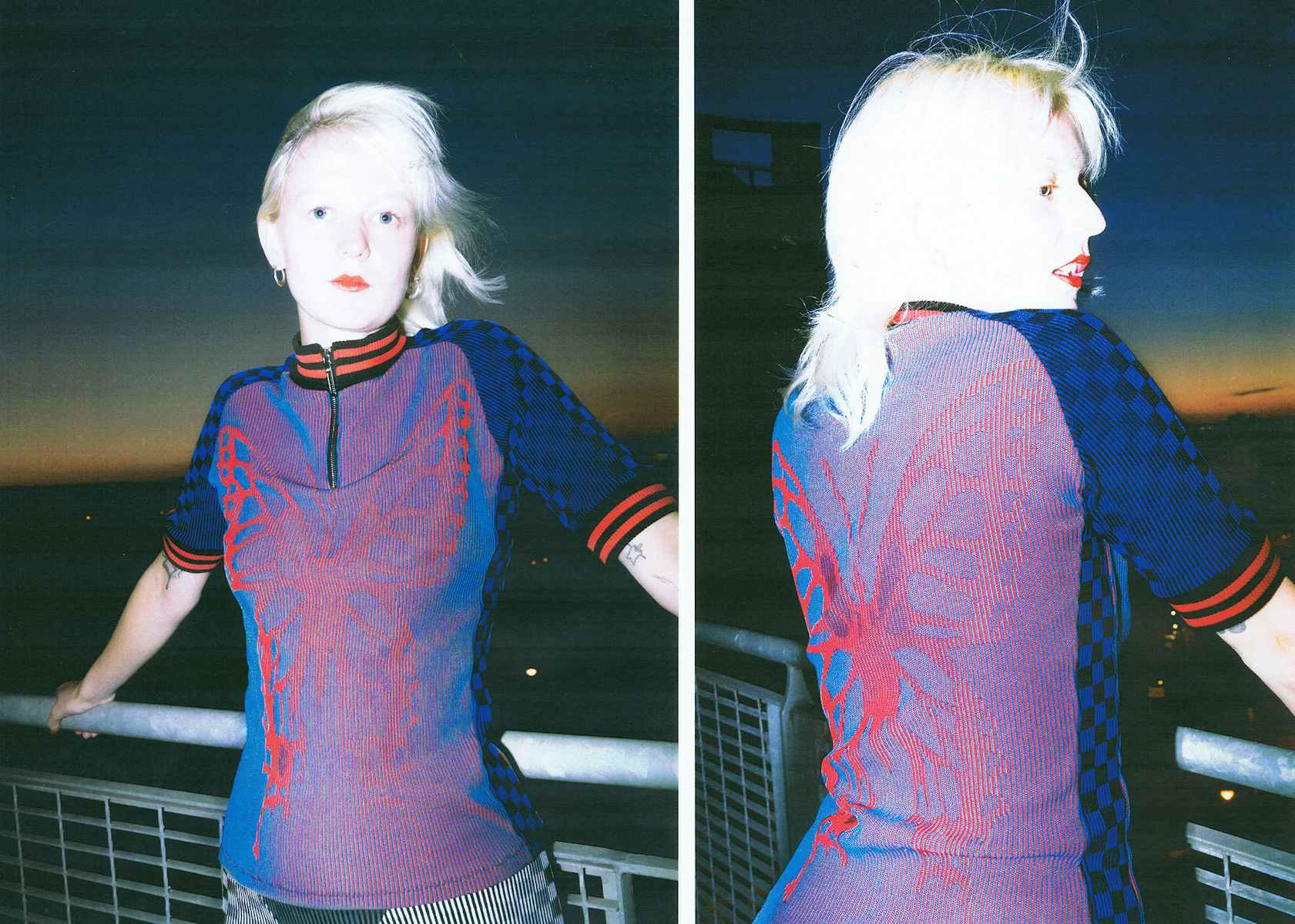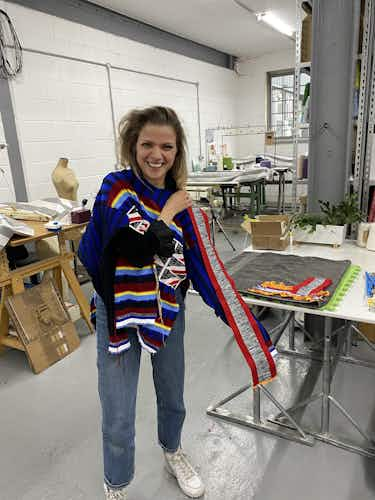 So what's up for grabs?
A monochrome stars and stripes sweater by Fiorucci's artistic director of menswear Daniel Fletcher, a low-neck, waist-bearing vest courtesy of luxury designer Carlota Barrera and a rave-ready pullover complete with racing track checks thanks to rising CMS graduate Paolina Russo. Mega.
And the Commuknitty will continue after this auction too. ​"We want to use our skills to keep helping. This time the money's going to go to PPE, but we'll continue to support these causes where we can. This isn't going to be a one-time thing."
The Commuknitty charity auction will take place on eBay on 28th June here.

More like this