CUTS: radical style, razor-sharp hair and ​

'

90s youth culture

Steve Brooks' much-loved, sold-out book has just been re-released with unseen images. Here, we chat to Sarah Lewis, who has almost finished a tell-all documentary on the Soho barbershop – some 27-years after starting it.

CUTS, the legendary Soho barbershop, was a radical presence in London – one that defied the typical snip and style shops it neighboured. But hair was just an entry point: its four walls spanned art, music, community and culture, bringing together new ideas and seriously well-dressed youth. Founded by the late James Lebon in 1978, CUTS was – and, decades on, remains – way more than a barbershop.

First opening in Kensington Market and later moving to Soho in ​'84, co-owner Steve Brooks would go on to capture the shop's magic throughout the ​'90s and early-'00s on a 35mm camera, shooting punters in the basement of the 39 Frith Street store. The images were all radical style and subcultures, conveying a palpable optimism that, when you read rose-tinted stories about the decade, feels bang on the money. Brooks' photos would be printed and displayed in the CUTS' windows – a far cooler alternative to the cheesy hair gelled barbershop photos of the time – and replaced once the next roll of film was developed.
The contact sheets were rediscovered by close friend and filmmaker Sarah Lewis. Brooks' photos were initially brought together in CUTS – the sold-out book released in 2018, published by DoBeDo and Gimme5. Now, it's been re-released with unseen images for a brand-new legion of fans.
Proceeds from the sale of the book will fund the completion of Lewis' long-awaited film, No Ifs Or Buts, which documents CUTS through the decades. What started as a ​"year in the life of" snapshot quickly became much bigger. 27 years on, the film is only now close to being finished. Immersed in life's many ups and downs, No Ifs Or Buts will record the chaos, creativity and community of a significant moment in London's raucous counterculture past.
Here, THE FACE talks to Lewis about ​'90s style, famous faces and, of course, CUTS.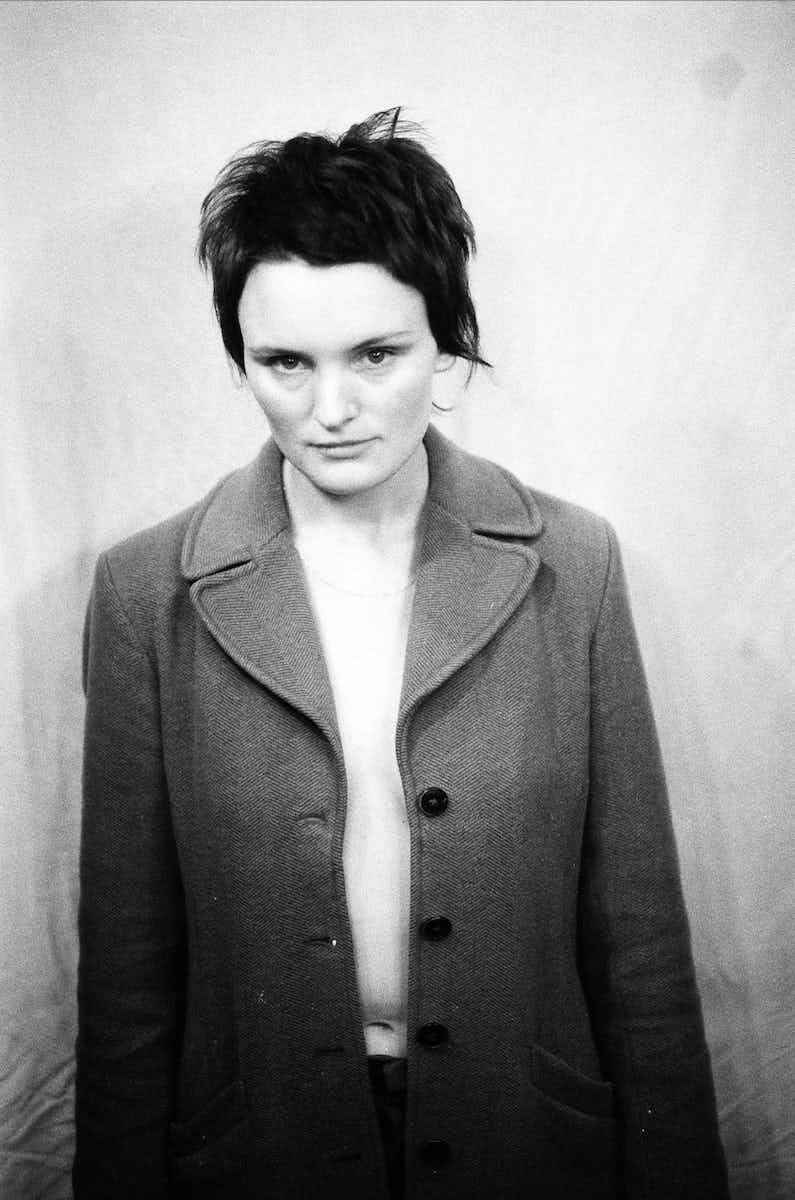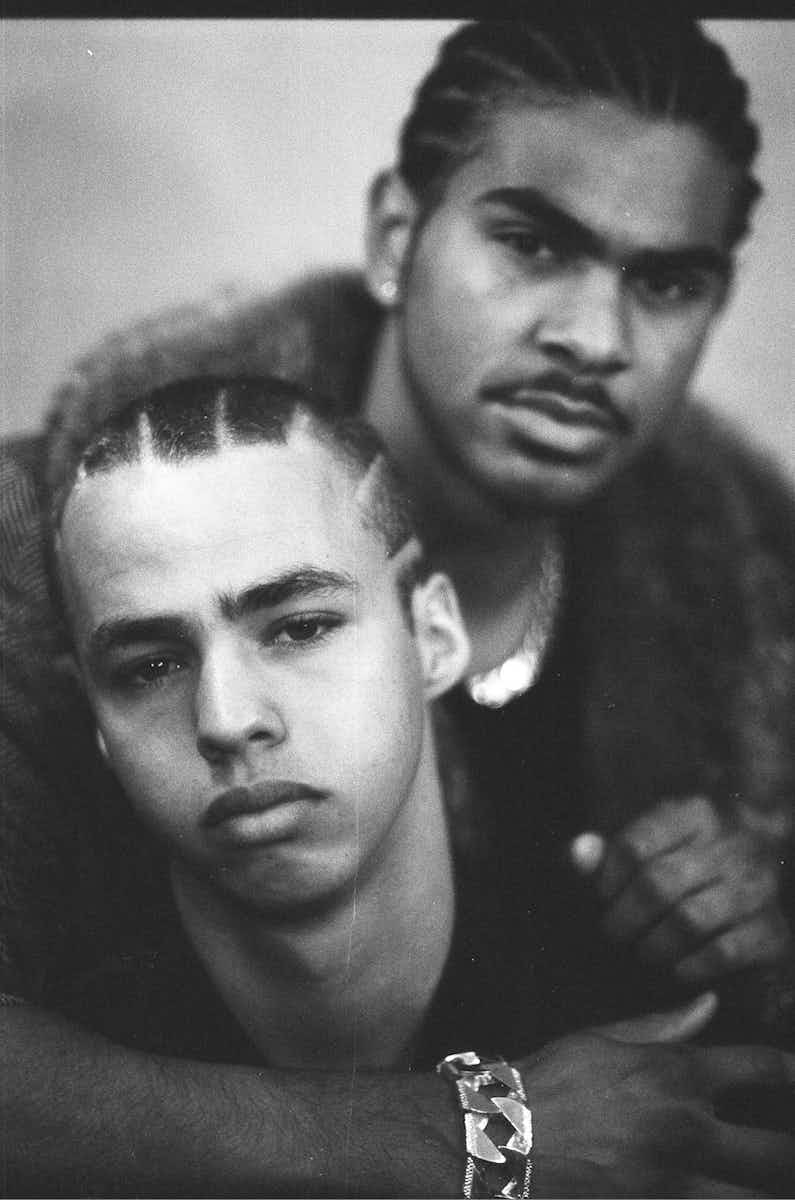 CUTS was an establishment that transcended the realms of art, music, fashion, family. How did something as essential, and as mundane as a barbershop, become such a space?

It was the people who were involved – James, Steve, Daniel, Pete and Roy – and the energy of that time in the ​'80s and ​'90s. The attitude was very DIY, punk, it was a time of breaking new ground. And hair was very much this way of expressing yourself both as an individual and as a collective, culturally, because each person's style and attitude fed into one another.
James Lebon started CUTS in 1978. At what point did Steve get involved and when did they open up shop in Soho?

James started CUTS in a tiny little room in Kensington Market. In ​'81, he moved to a basement in Kensington Church Street and that's when Steve got on board. This is when it became a shop. James and Steve set up in Frith Street in Soho, next to Bar Italia, in ​'84. That's when Roy, Pete and Daniel started working there. Then I think it was around ​'88 that they moved to number 39. In 2011, it moved to Dean Street, then in 2020 it moved back to Frith Street, just two doors down at number 41.
What was the atmosphere like at CUTS?

There was so much energy. People often felt it was intimidating from the outside because it was so vibrant. It just had this incredible creativity and essence about it. And the people associated with it were all doing very interesting things in the arts. But it really accepted everyone. People wanted to be part of it; that's how they'd find out about what was happening, what was being spoken about. Neneh Cherry said she'd go to CUTS just to find out what was going on. ​"It was a meeting place for the tribes," she'd say, a conduit for information and a place to feel connected to other like-minded people.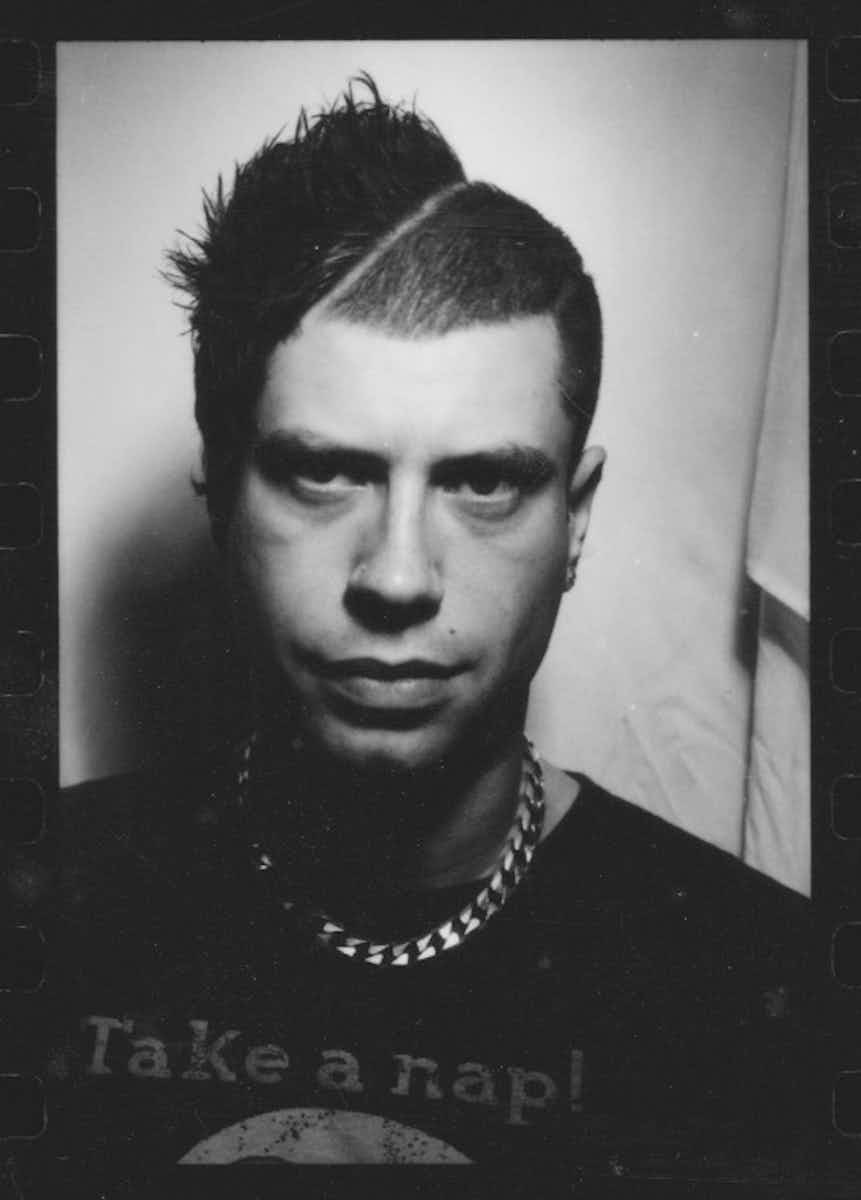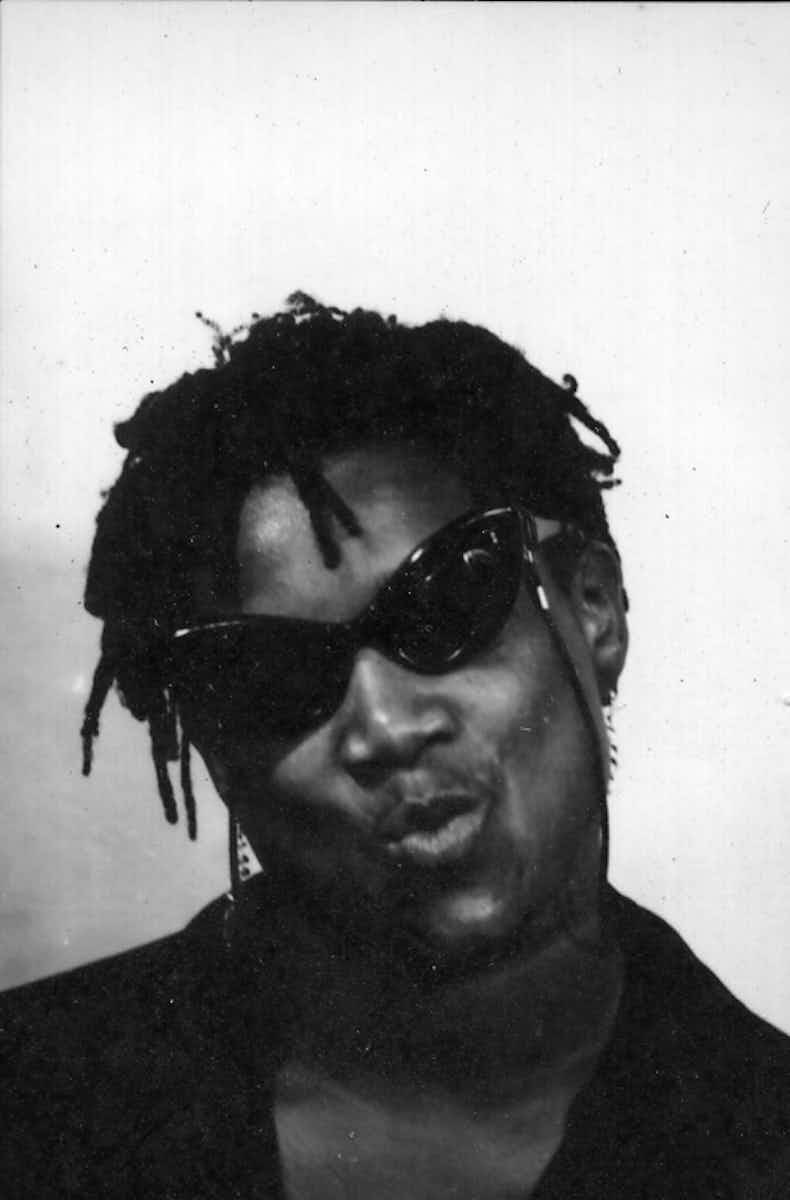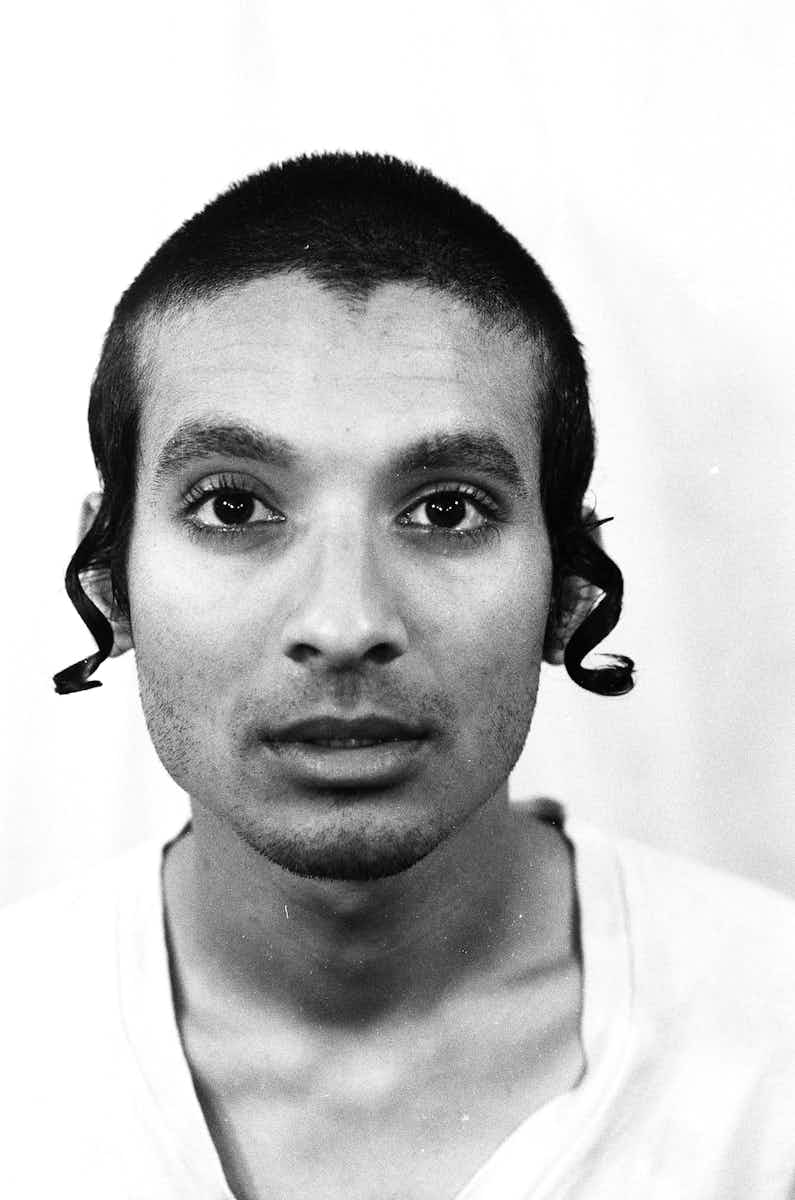 Neneh Cherry, Boy George, Goldie and Naomi Campbell were just a few of CUTS' regulars. Who else might we have seen?

Ummm… Fran Healy, David Bowie went once, Steve McQueen, Alexander McQueen, Rupert Everett, Beastie Boys, Will Self. Keith Flint from The Prodigy used to get his hair done all the time.
You mentioned the DIY attitude of the ​'80s. What was the wider mood and spirit in London like during that period?

Well, it was Thatcher's Britain at the time. In a way, she was trying to deconstruct society and there was a big response to that from the youth. Aside from the punk movement, everything was very traditional and, with regards to magazines, the content was very much white, heteronormative, smiley. Then came this era of subversion and you had Jamie Morgan and Mark Lebon, who were involved in Buffalo, changing all of this. There was no big agenda though, they were just acting on creative impulse.
What were people wearing?

People were very tribal in the ​'80s and you knew what tribe someone ran with by what they wore. They would define themselves outside of mainstream culture and who they associated with through how they dressed. People were wearing street labels, like Stüssy, and trainers were really big then, too.
What role did Steve play in making CUTS' magic?

Steve didn't have a secure base growing up. I believe that because of this, he was able to create a secure base for others as he had this sense of knowing what people needed. He really was incredible at that, he brought people together and held this space for them.
I also think it has something to do with the intimacy of someone carefully touching your head whilst you sit in the chair. Daniel always talks about how he feels like a part-time counsellor, having the same clientele coming every six weeks or so to update him on their lives, sharing things that are very intimate and personal.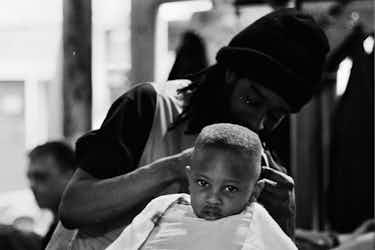 How do you think the photos in the book reflect Steve and the CUTS philosophy?

Steve's not formally trained in photography. He was actually given a camera by someone at CUTS, William Selden, a photographer himself. Steve started to take photographs of the CUTS community in the basement of the barbers in the DIY spirit. It was improv, there was no strategy, he was just documenting people and their haircuts. He'd take three images of each person and print out all the contact sheets and pop them in the store window for people to see. It wasn't about advertising so much as the joy of it. It came from his love of the place, from an excess of heart and his desire to do something with that.
People did feel comfortable. It was never about capturing the perfect photograph with light or whatever, it was about capturing the essence of that connection between Steve and the person he was taking the image of. People knew that they didn't have to look perfect, they knew they were enough as they were.

This goes back to what you said about his natural ability to create these safe spaces for people.

During the ​'90s, he was like the archetypal father figure. He's very open emotionally, able to discuss his feelings and talk to others. This created an atmosphere of permission for people to be who they were in all the fullness, messiness and chaos that comes with that.
Why is the re-release of the book so significant?

The first time they released the book, it sold out straight away and we were seeing it online for, like, £500. The re-release has extra images in it because we found extra negatives later, so it's a more thorough documentation of that time. And all of the proceeds are going towards funding the post-production and completion of the film.
You started filming No Ifs Or Buts, the upcoming film about CUTS, in 1996. 27 years on and you're still going. What are some of the themes that you've noticed while filming?

The first one is definitely family and the importance of families that we create ourselves; finding an emotional home in our connections with people. Then there's the destruction of those bonds. What becomes clear are these long-standing relationships that are very important to people.
You've also got time passing, which I think is quite an interesting one – and the evolution of technology makes for a curious sideline. It was certainly a time when there was an extraordinary energy and a lot was happening and a lot of very interesting, creative people were collaborating. What happens if you're at the pinnacle of that exuberance and expression? How does one sustain that? When people age, what happens? If they age.

CUTS by Steve Brooks is available to purchase at dobe​do​.co​.uk (£45). All proceeds will go to fund Sarah Lewis' film, No Ifs Or Buts. So do us all a favour and buy the book. We can't wait any longer.


More like this