Meet Lulu Bullock: the superfan behind @dieselarchives
The self-confessed obsessive has built an archive of all things Diesel, from the brand's sexy '90s campaigns to spotting the D out on the street.

It's fair to say we've got Diesel fever. Glenn Martens, who became creative director in 2020, has taken the Italian brand on a turbo-fuelled spin, his irreverent eye making us all a little horny for overworked denim, skimpy leather mini skirts and the ubiquitous 1DR bag – found swinging from the crooks of arms on darkened weekend dancefloors.
For some, Diesel has always been a ubiquitous wardrobe staple – fitted jeans, denim jackets and European leathers that felt inclusive, not exclusive. Not quite luxury, but still a statement, worn by rebellious teens, hot dads and maybe even a granny or two.

For Lulu Bullock, Diesel was in her DNA. ​"My parents met while working together at the Diesel store in Covent Garden in the late-'90s," she says. ​"I've been into it since I was a teenager, and I started buying old Diesel on eBay in like 2015."
Back then, Bullock remembers pieces being ​"listed on eBay for 99p", and so she swiftly started building a collection (her mum sold most of hers at car boots, not realising she'd one day have a super-fan at home). In 2019, she happened to work as a stylist's assistant on a magazine shoot featuring archive Diesel pieces and ​"discovered that there was a whole archive in Italy!" she says.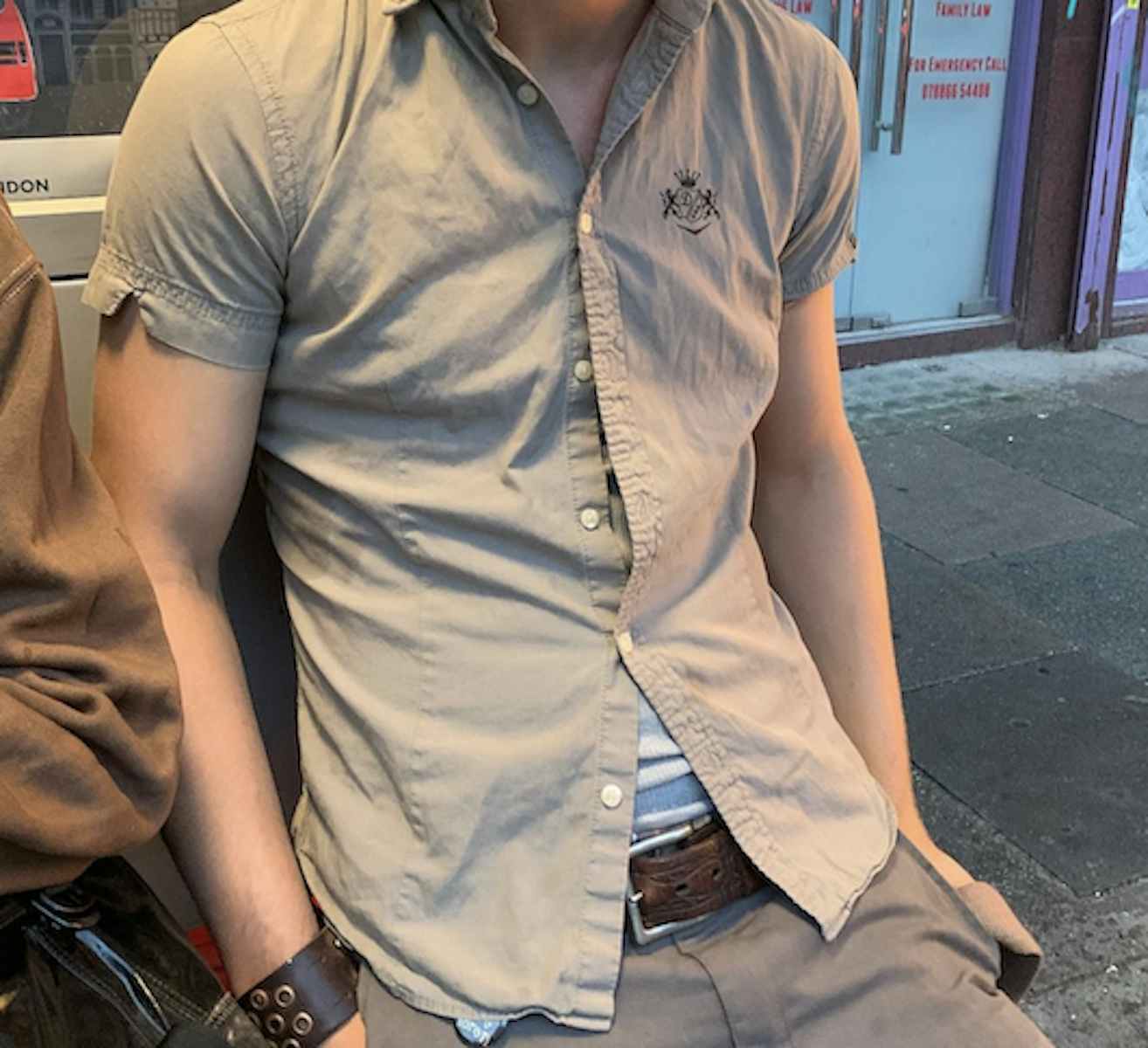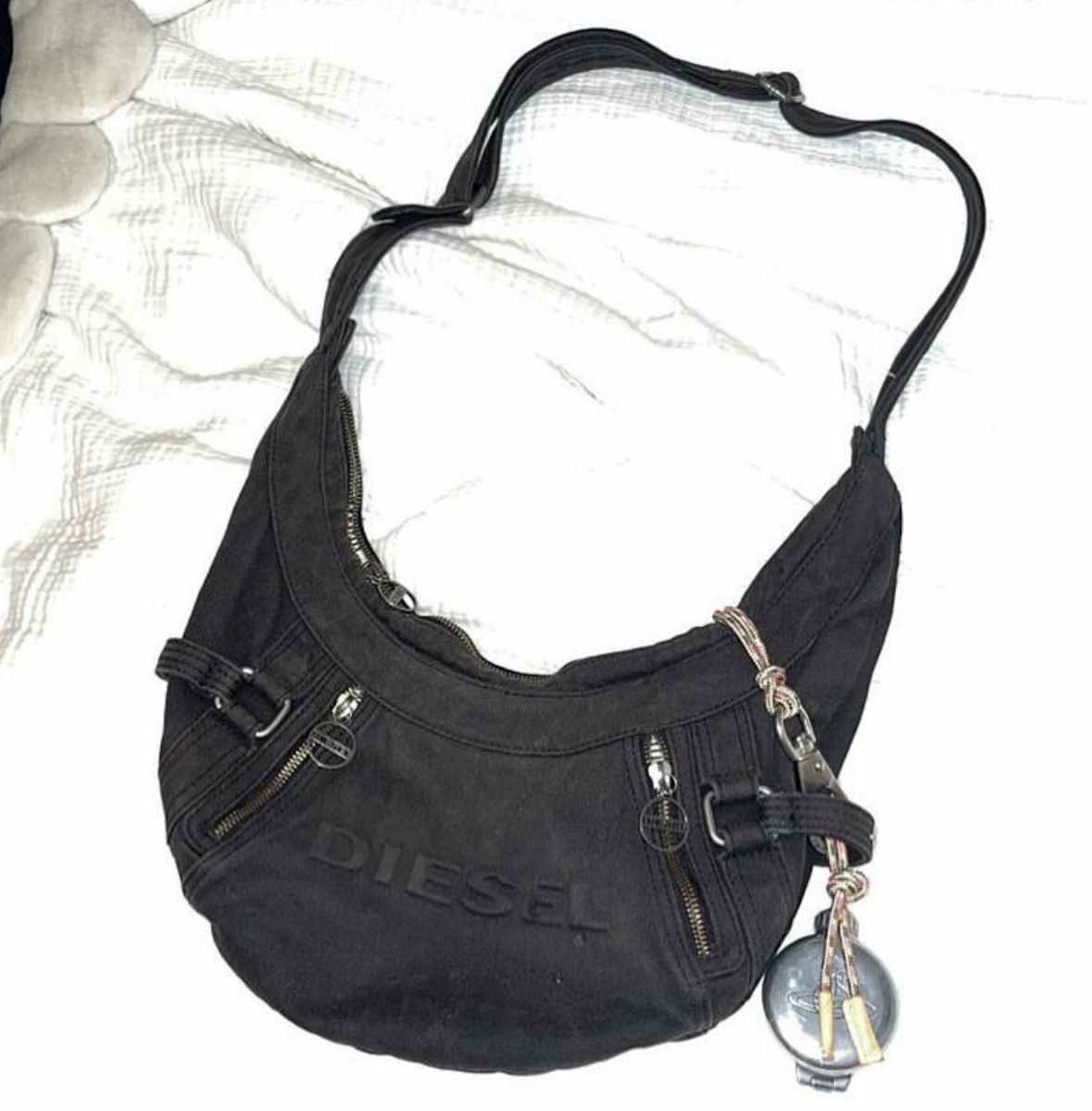 Bullock's obsession with all things Diesel led to her setting up @dieselarchives, an Instagram page dedicated to pieces she owns, clothes she spots on strangers, iconic campaigns and pop culture finds (such as Adam Brody wearing a Diesel beanie in Gregg Araki's Smiley Face in 2007).
Now, we know why we love it. But what's filling Bullock's Diesel engine?
"It's the accessibility of it, it's not a luxury brand," she says. ​"With the cycle of vintage fashion imagery, everyone can be an expert on any luxury designer. But I love the way it aged so well because of the brand identity of vintage-looking denim. I love the stories that come along with who's wearing the clothes as much as I do the actual garment."

While Bullock's well into archive Diesel, regularly posting the brand's ​'90s fashion campaigns, she's also a huge fan of what Martens is doing for the brand, too.
"I think he's great," she says. ​"It's exactly what it should be. I've never seen denim look more delicious."
Hello Lulu! What is your favourite four letter word?
eBay.

If you could swap pants with anyone who would it be?
One of the Diesel inflatables they use in the shows. I want to be huge.
What is the last film that you watched?
The Wounds (1998).
Would you rather be filthy rich or find true love?
Neither. I want to reach true omniscience so I can learn everything about Diesel. I want to know every Diesel fact ever.
What gets you out of bed in the morning?
The fact that I have not yet reached true omniscience.
What would your last meal on Earth be?
Pizza with a glass of wine from [Diesel founder] Renzo Rosso's DieselFarm [a vineyard in Marostica, Northern Italy] – he makes genderless rosé.
What is your most played song on Spotify?
Joanna Zychowicz's Dirty Country Girl. She was part of Diesel's campaign in 2000.

What did you want to be when you were 10 years old?
One of those dudes at the arcade who are really good at Dance Dance Revolution.
Do you have any party tricks?
Getting up for a 7am call time.
What five famous guests would you invite around for dinner?
Anyone who would let me dress them up.


More like this