Glenn Martens: ​

"

How is Anna Wintour going to understand what the cock ring is!"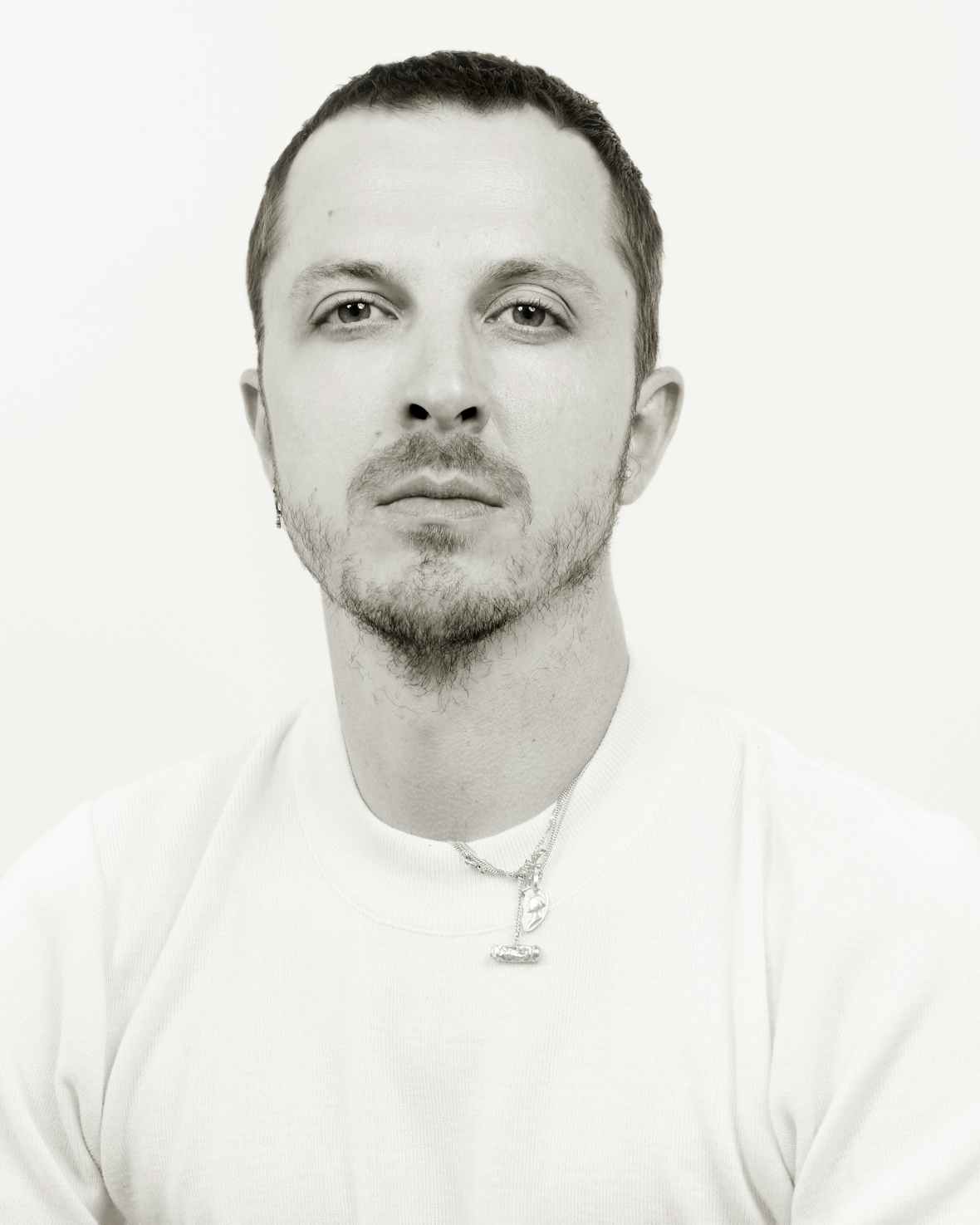 The Belgian designer's latest collections for Y/Project, Diesel and Jean Paul Gaultier couture have all received rapturous responses. His MO? Irreverence, irony and plenty of sex appeal.

Taken from the new print issue of THE FACE. Get your copy here.

Glenn Martens is the Belgian designer behind a trifecta of fashion's most talked-about labels. He's been at the helm of experimental Parisian brand Y/​Project since 2013, was named as the creative director of denim powerhouse Diesel in 2020 (see the latest collection modelled by multi-faceted, multi-hyphenate woman of the moment Julia Fox here) and showed his debut couture collection as Jean Paul Gaultier​'s second-ever guest designer at the start of the year to rave reviews.
His trademark? Unconventional garment construction laced with intrigue, sex appeal and sensuality – sometimes it's subtle, other times a little more in-your-face. His secret? Designing clothes that people are genuinely desperate to wear: a twisted bomber jacket teamed with a pair of rhinestone-studded denim jeans that have zip-off legs found at Y/​Project; a D‑embossed, leather micro-mini skirt and knee-high stiletto boots courtesy of Diesel; a dramatic emerald green, ruched gown à la Gaultier couture.
Here are two facts from the man himself: the first item Martens consciously saved up for as a teenager was a pair of Diesel jeans and the first aftershave he ever spritzed, and wore religiously, was Gaultier's Le Male. Some might say it was written in the stars.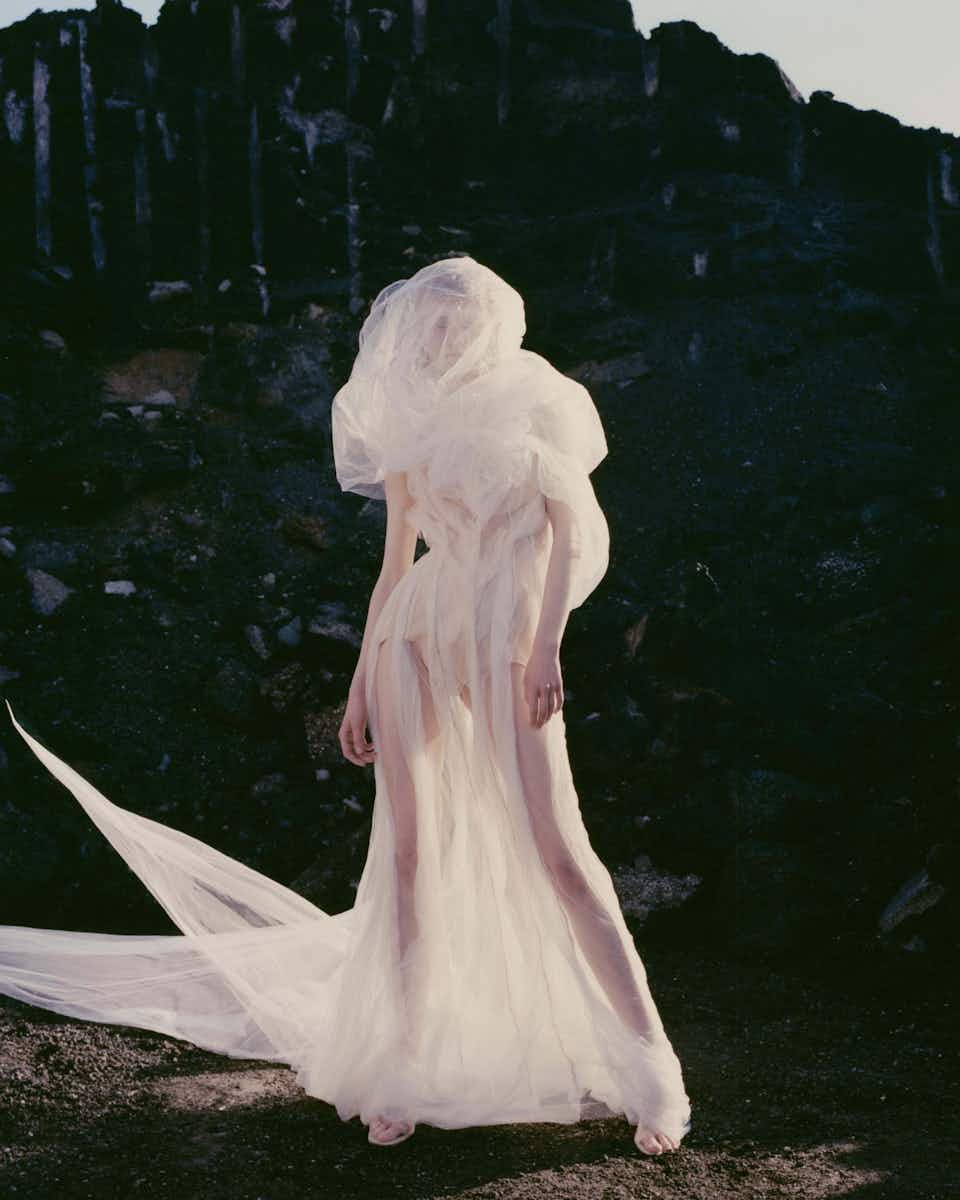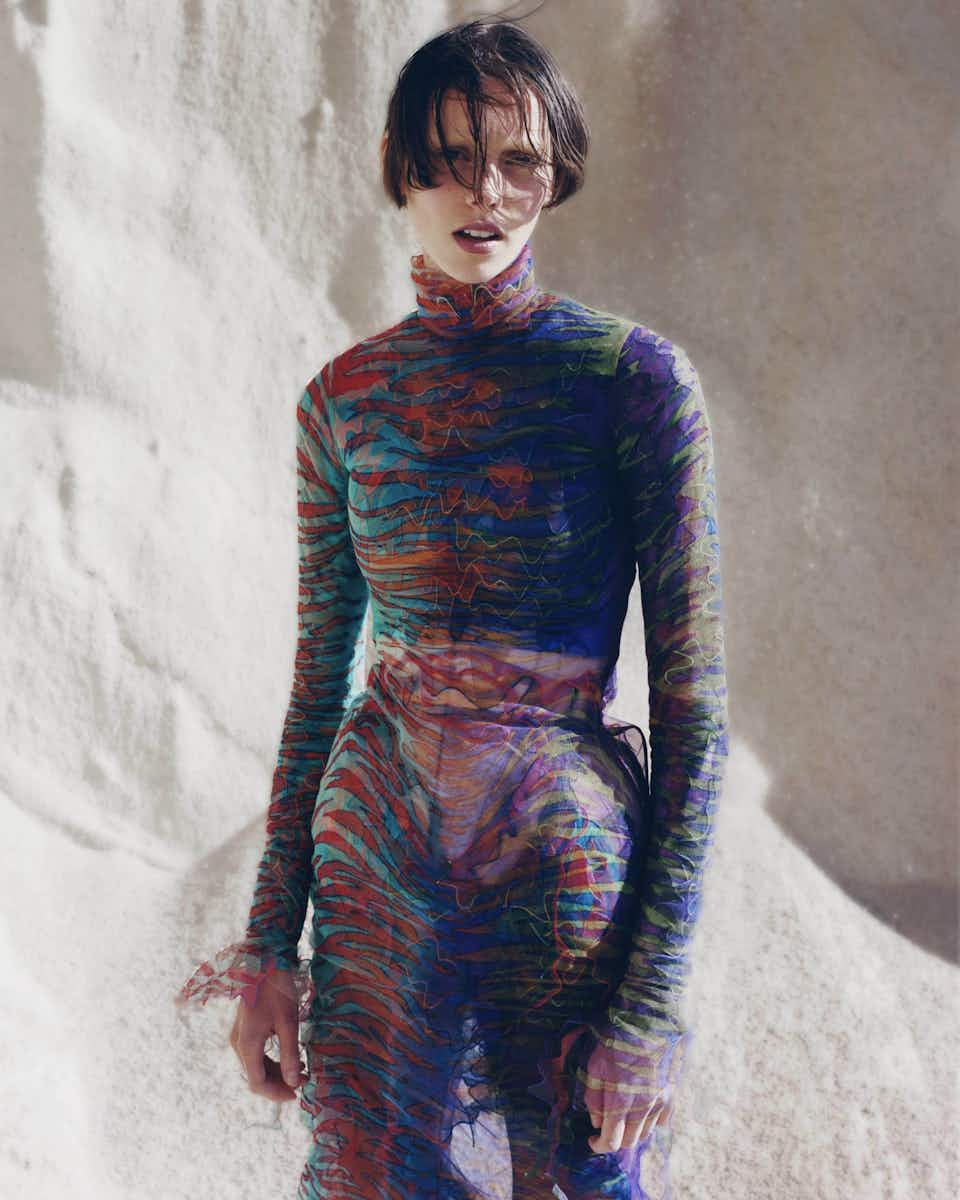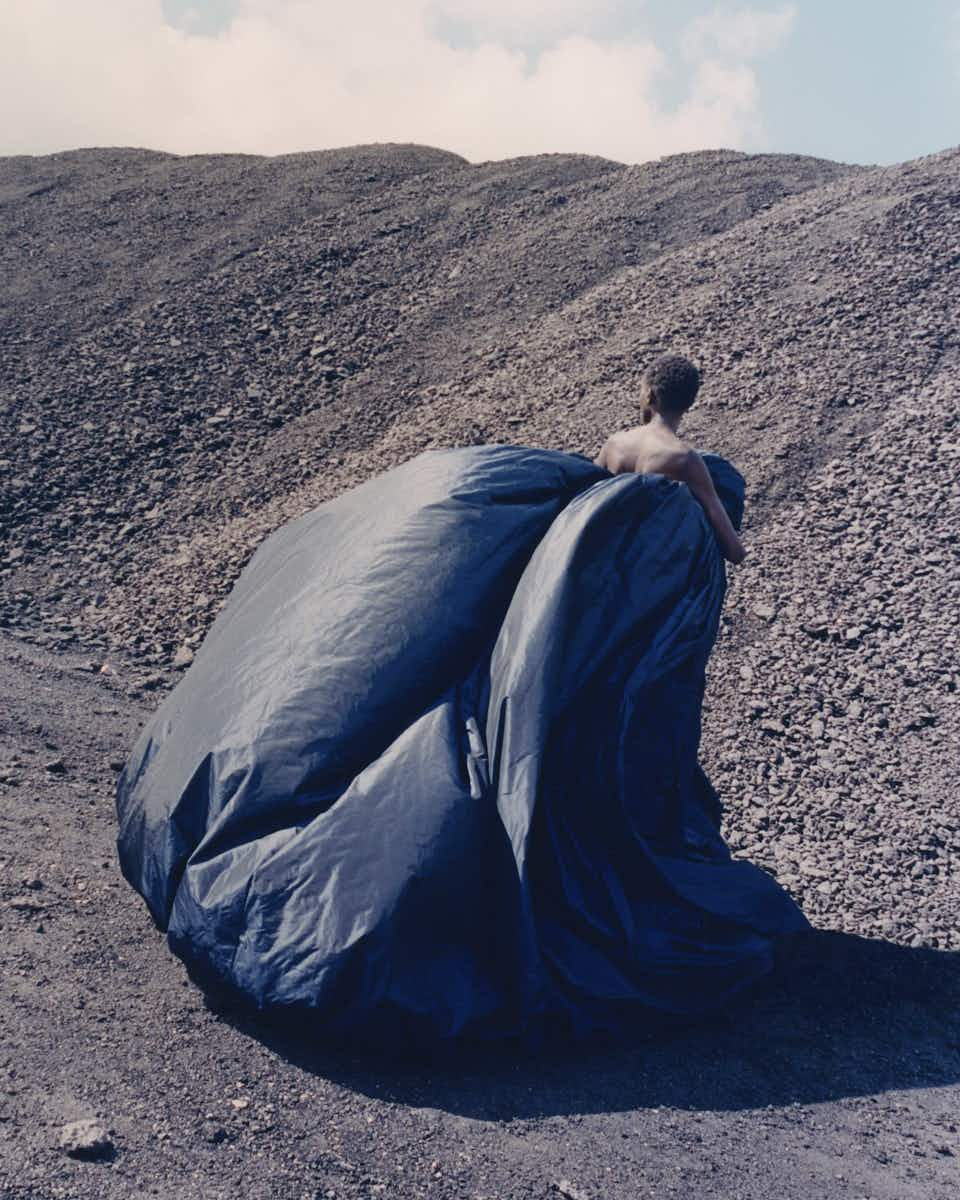 Glenn, there's so much I want to ask you, so I'm going to start with your longest standing post, Y/​Project. I came to the show in January and the collection was incredible, as was the warehouse space. How did it feel to do a physical show for the first time in two years? I think you might have won the record for longest runway ever.
According to my models, it was! It was exciting and we needed it. It's a funny thing, two years ago during fashion week, people were like, ​"Oh, fashion week is so exhausting. There are so many [shows]!" And I felt the same. But after two years of showing via video, I missed the whole runway vibe. I was happy to go back to it.
As ever in your Y/​Project collections, the conventions of denim, knitwear, silhouette, form and fabric were pushed to the limits and flipped on their heads. Obviously this is part of your practice, but where would you say that desire to shapeshift your garments into new and unexpected forms stems from?
It always starts with necessity. Often I think the most creative moments or developments happen when you're limited in some kind of way. Nine years ago, when I took over at Y/​Project, it wasn't doing well. That's when I decided to design garments that are very versatile. We put the exact same pieces on men and women on the runway, just styled differently. We developed a language that's very much Y/​Project. It's about versatility and variability; one garment that can be worn in many ways to create different moods and personalities.
It's become part of the DNA of the brand: garments that really grow with a person. The garments are never really there to tell you who you are, they're there to ask you the questions: ​"Who am I? How do I wear this? Do I want to be more experimental? Do I want a more trashy vibe?" Often the answers are within the garments. I hope they make people question who they are, what they feel, where they're going and how they want to be perceived.
That makes total sense. Your AW22 collection also featured a Jean Paul Gaultier collaboration, which was a bit of a prelude for the couture collection you worked on. With such a rich archive of cult designs, how did you decide which elements to work into the world of Y/​Project?
With Y/​Project, the starting point of every garment is concept, [then] the form follows. That way it doesn't matter if it's just a pretty dress or whatever; the construction is very much Y/​Project. The thing is, Jean Paul Gaultier ready-to-wear is basically what we do ourselves at Y/​Project, so I didn't feel like bringing something like a trench coat or denim into the collection. Jean Paul is also known for his amazing graphics and the one that we used, or revisited, is, on top of just being a beautiful print, a really strong concept. It's a print concept which distorts the idea of a printed T‑shirt. It's funny and it feels connected to the Y/​Project way of designing. It was a really good match and it was so nice to present it in our own way. It was also a very good teaser for the couture collection.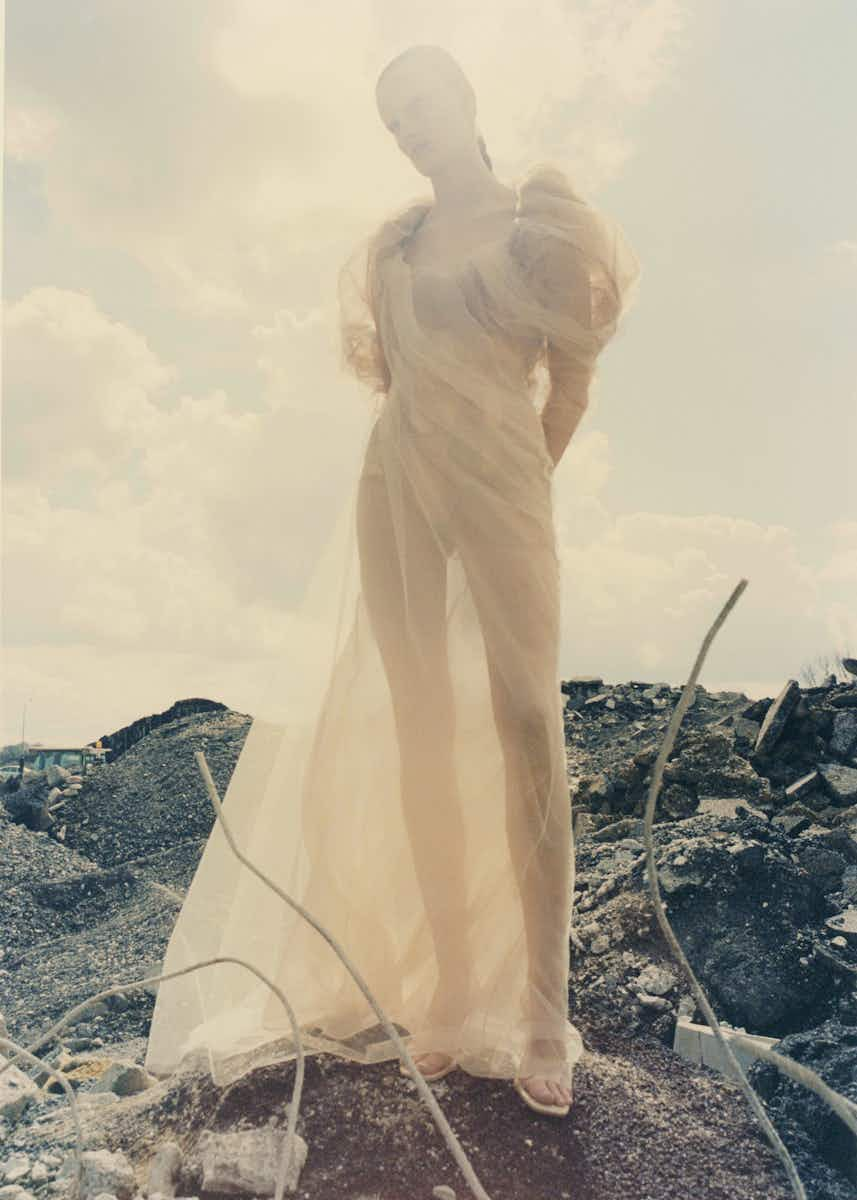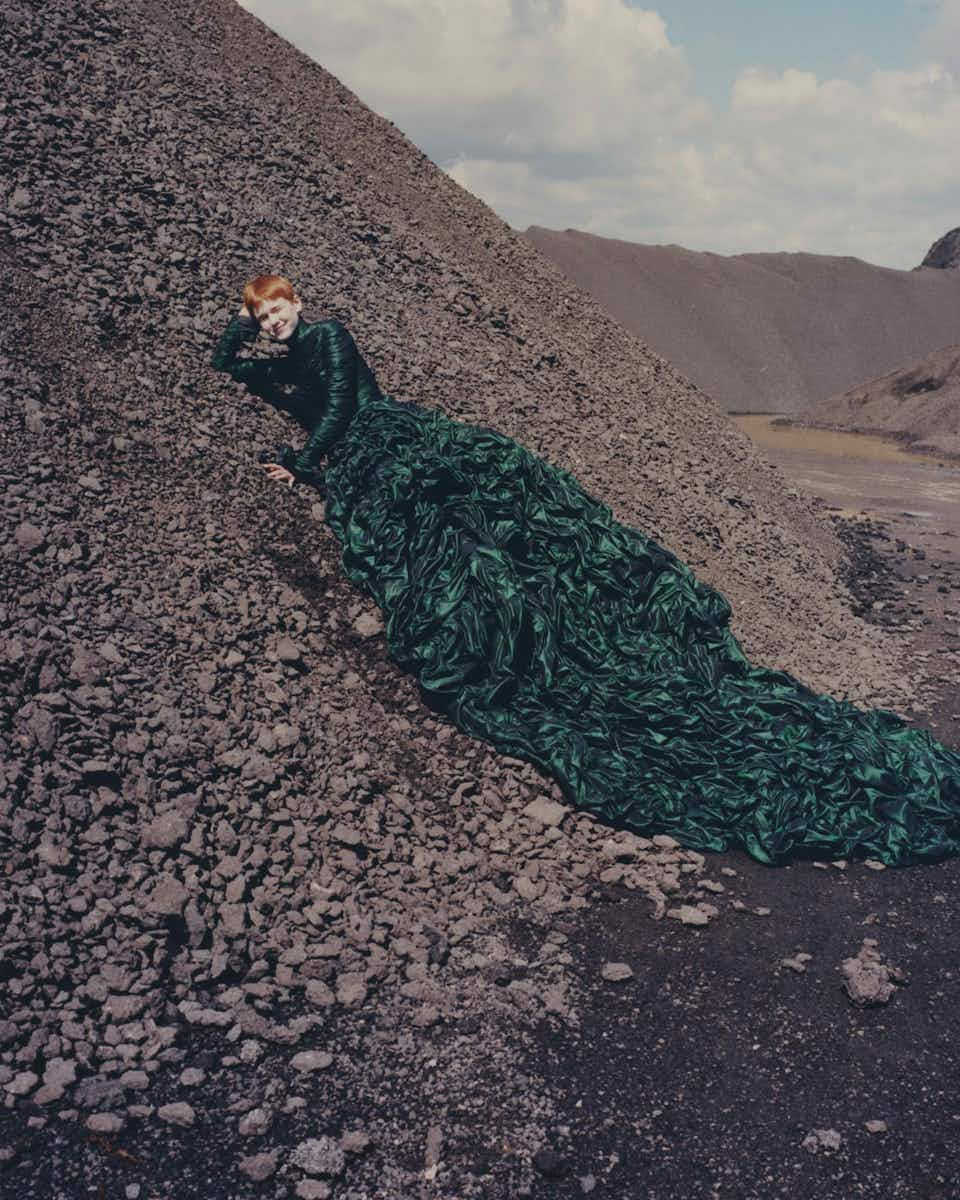 Did you find that you had to adjust your approach when designing couture?
I think I'm a bit of an old-fashioned designer in the way that I'm very much into design. I come from Belgium and I studied architecture, so I have a very traditional background, very historic. I love gorgeous beauty, but it's not part of Y/Project's DNA. Whatever I do I will still be an experimental designer but, at Jean Paul Gaultier, I was allowed to create something beautiful without trying to over-conceptualise the wearability. The Gaultier designs were quite extreme, very luxurious. I think that's the thing with couture, it's the most extreme demonstration of pure beauty. There are no limits. And that's exactly what you see. It was a dream, a blessing.
What did Gaultier himself think of the collection?
Apparently he didn't see the collection until it went on the runway! I had a full takeover; it really was my couture collection. I had lunch with Jean Paul but we didn't really talk about work, we talked about life. He is the most amazing, enjoyable person, that's for sure. He's always enjoyed his work and worked with his friends, and that's something I felt when I was there – there's really no point in working all the time unless you have your friends. That's the Jean Paul Gaultier way of thinking. And that's what's so great, for me, about working with [stylists] Robbie [Spencer] – he's really a mate now – and Ursina [Gysi] – she's one of my best friends. Jean Paul and I chatted on the phone after the show and he felt that I really respected his DNA.
His designs have always oozed confidence and sex appeal, and among all the ruffles, ribbons, bulbous shapes and extreme silhouettes, I felt that in your collection, too. Plus, you like designing things which are fun to wear…
I think that's the connection point I have between all three brands – the fun factor is always there, it's celebrated. The language is a bit different, but I think you can feel the energy and explosiveness. At Y/​Project, even though we are quite eclectic and experimental, we do think about sensuality. There's a hidden sense of sexuality if you want it, or if you don't. I respect that all brands do different things, but for me, fashion should be a bit of a party. That's how I like it, when there's a bit of irony and it doesn't take itself too seriously.
It shows! Diesel felt like a party from the minute the candy thong invitation arrived at the hotel. It really set the scene. And then when you walked into the show space you were met by those huge, inflatable, denim-clad women…
It was definitely sexy. That's a key factor. I always say this to my dear friend Renzo Rosso [Diesel's founder]. Last June, the invitation to watch the collection video was a Murano glass cock ring. This season it was a candy G‑string and Renzo was like: ​"Why do you do this?" I said, ​"It's for successful living!" What is more successful for living than having sex?
Exactly. It's in the name! ​"For successful living" is such a good tagline, isn't it?
I mean, it's Renzo's fault. It's his line – I've taken it over and I celebrate it! Successful living – it's very much about that. Diesel is definitely a brand with a no-bullshit mentality. It's straightforward and it's about celebrating life, living life to the fullest, and, at least for me, my sexual lifestyle fits into that world! It's fun and it's definitely a bit irreverent, too. I was laughing thinking about the fact that some of the more institutional, older journalists would receive the cock ring invitation. I was thinking: ​"How is Anna Wintour going to understand what the cock ring is!" But I don't care, you know, I don't mind.
I'm sure she figured it out…
She probably loved it… I really loved it. I think this is what the brand stands for.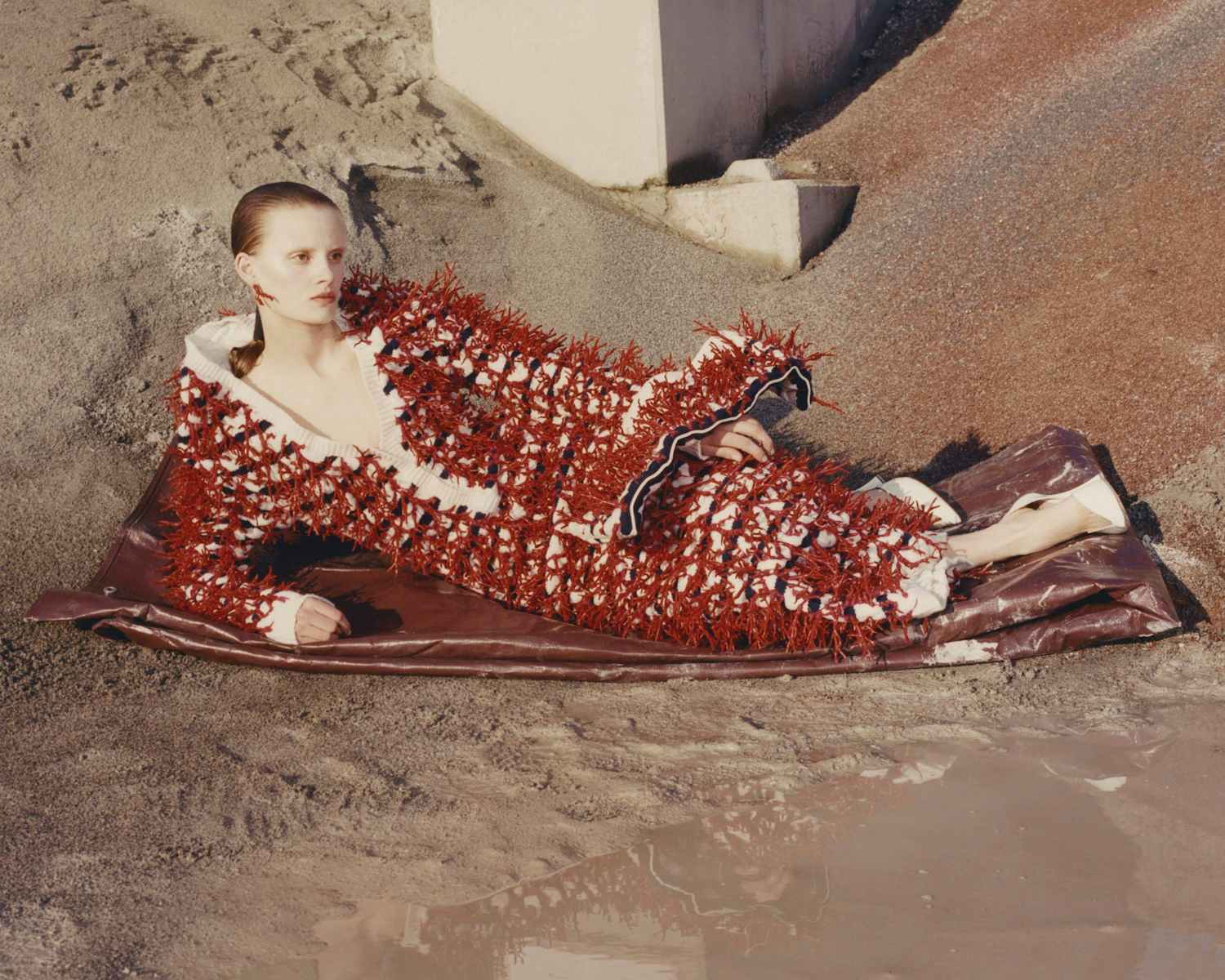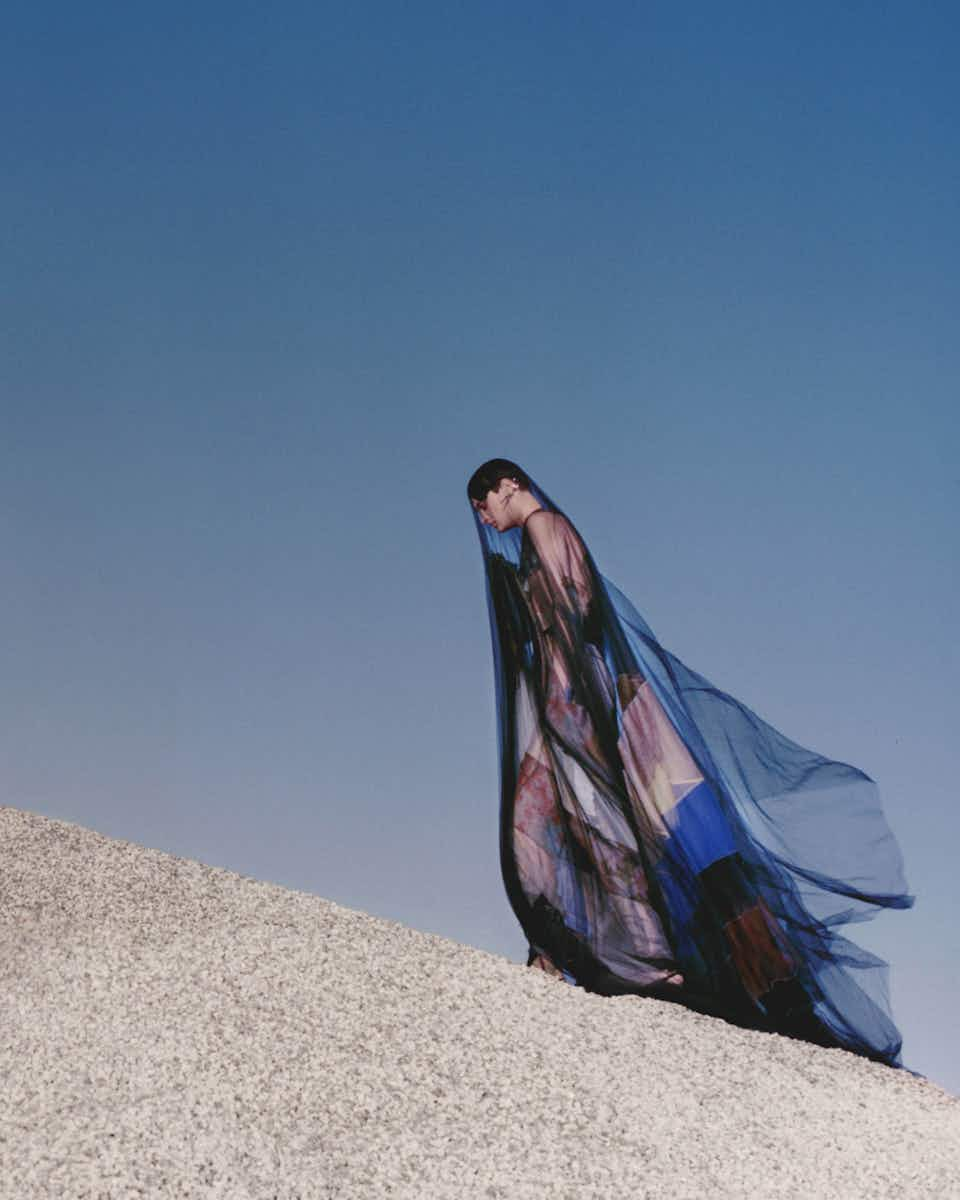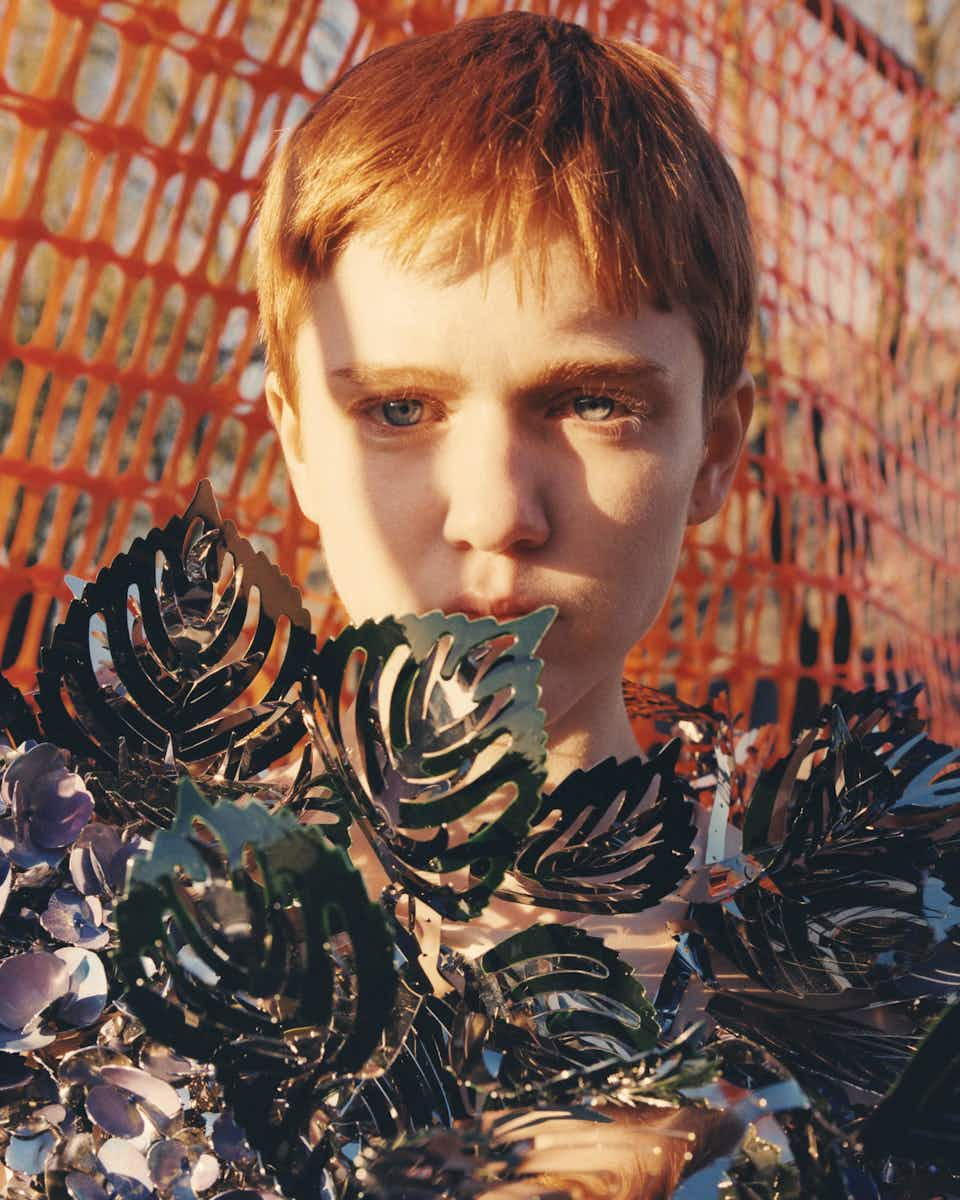 Thinking back to your childhood, what are your first memories of the brand back then? I grew up in Wales and I always remember my brother wearing his Diesel jeans for a night out in town. So many people have a memory they associate with the first time they encountered Diesel, which is something I love about it. What's yours?
It's exactly the same to be honest! I'm from Bruges, a provincial town in Belgium. Diesel was the shit: to wear, to have. My mother was a single mother so I wasn't wearing [designer] clothes. When I turned 15, I started working as a dishwasher in a bar and I saved up for a pair of Diesel pants. It was definitely the first time I thought, ​"I need this brand."
I love that. Diesel has always been known for great advertising, too. Do you remember that growing up?
I don't know how it was in Wales but, in Belgium, Diesel was in the corner of a department store covered in flyers and posters. As a teenager, you would pass by the store to see if there was a new flyer or poster. Those adverts were groundbreaking, very irreverent. They talked about gay rights, ethnic minorities, plastic surgery. It was amazing and all in shithole provincial Bruges. You've seen the film In Bruges, right? In it, they say, ​"Bruges is a shithole." It's a sleepy city where nothing happens. This was the spiciest thing to happen in town. It definitely coloured my aesthetic, my way of thinking, and it opened up my mind. Diesel was a game-changer.
Were there any specific posters you remember really standing out?
Definitely. I went to a classic Christian college, so I was a very closeted gay. I guess I wasn't even aware I was gay, because in those situations you're not even allowed to think about it. But I remember a campaign with a gay couple kissing in front of a boat. It was definitely the first time I saw a couple explicitly making out in a picture in a commercial setting. It definitely helped me understand that it was fine to be gay and I think it sped up the process of accepting myself, especially in a city like Bruges back in the ​'90s, when the homophobia was quite bad. Diesel has always been known for its propaganda and that's something I'm trying to do now, because it's a brand that has such an impact on so many people outside of the realm of fashion, outside of luxury. It fits into everyday life in so many cities.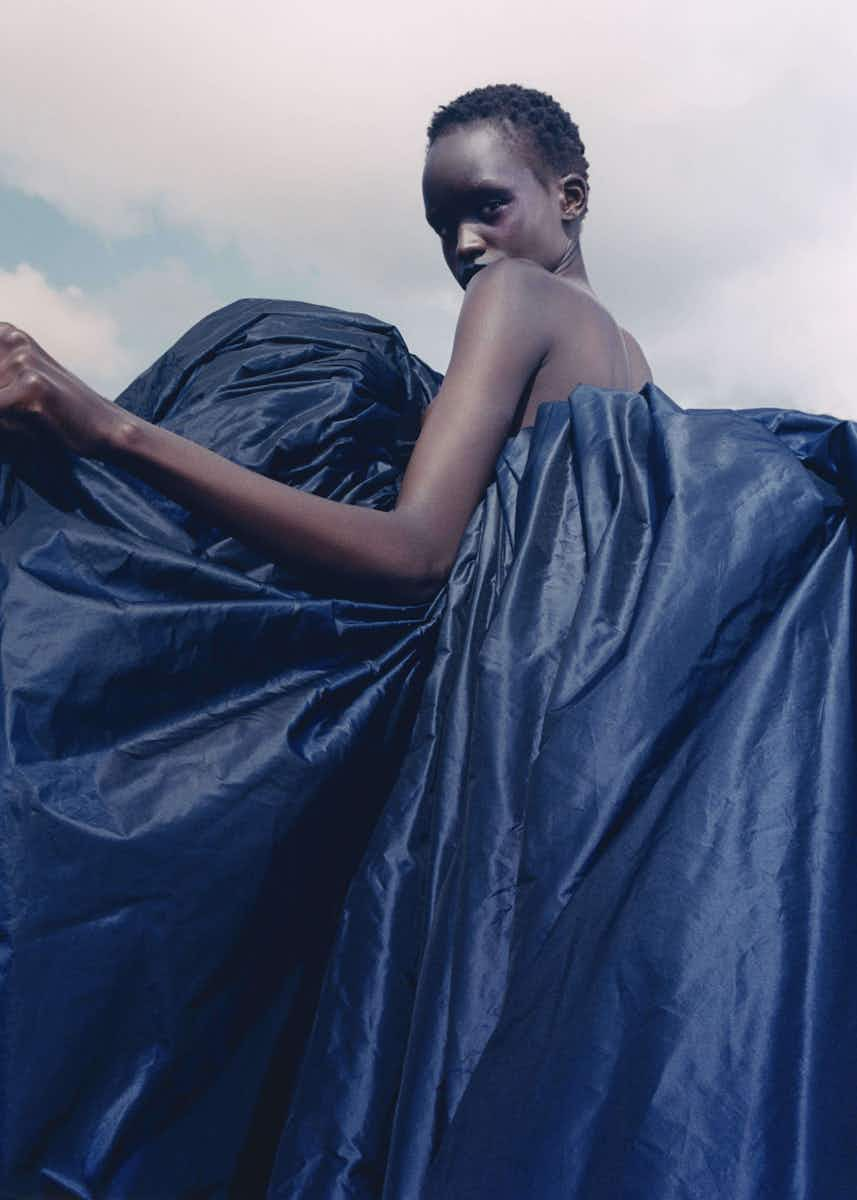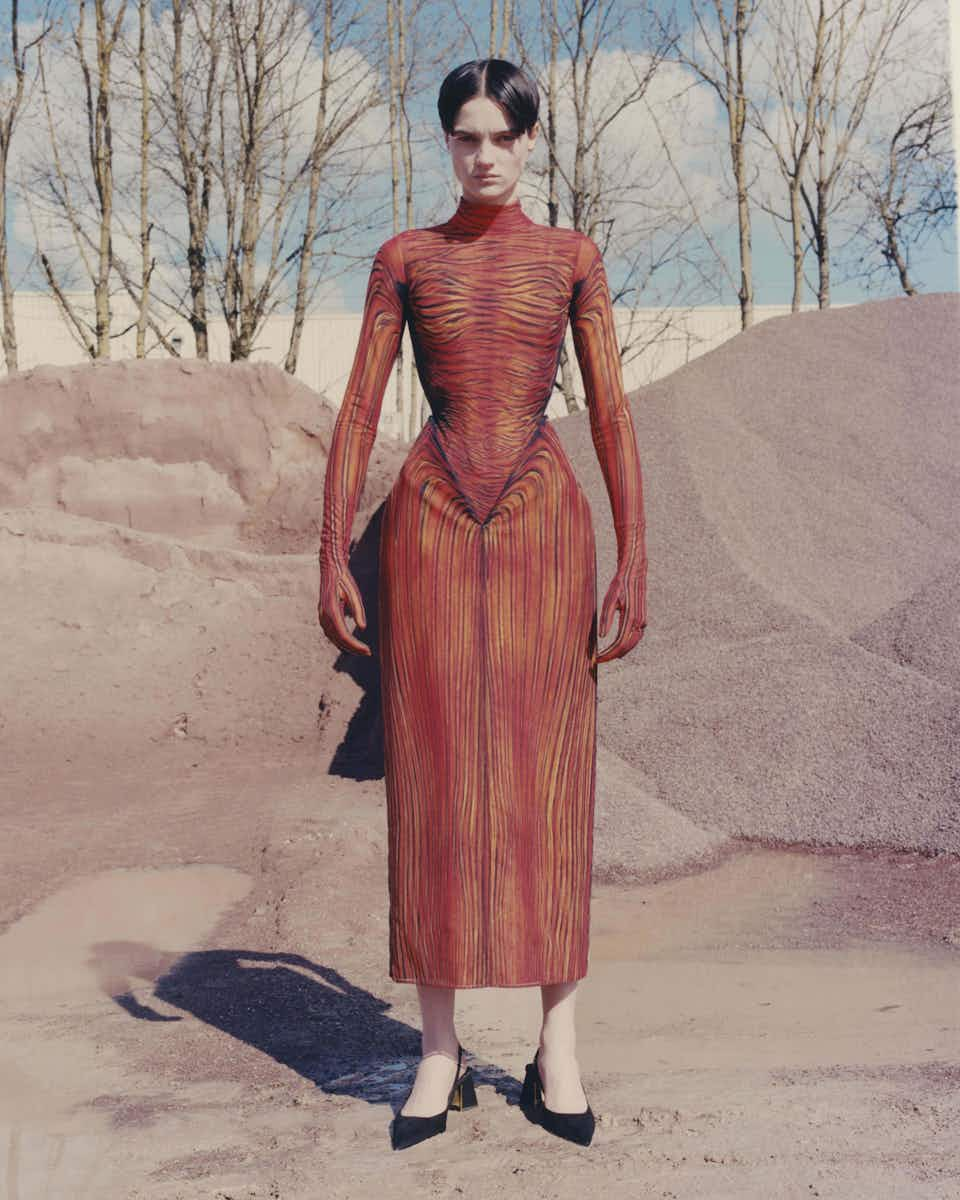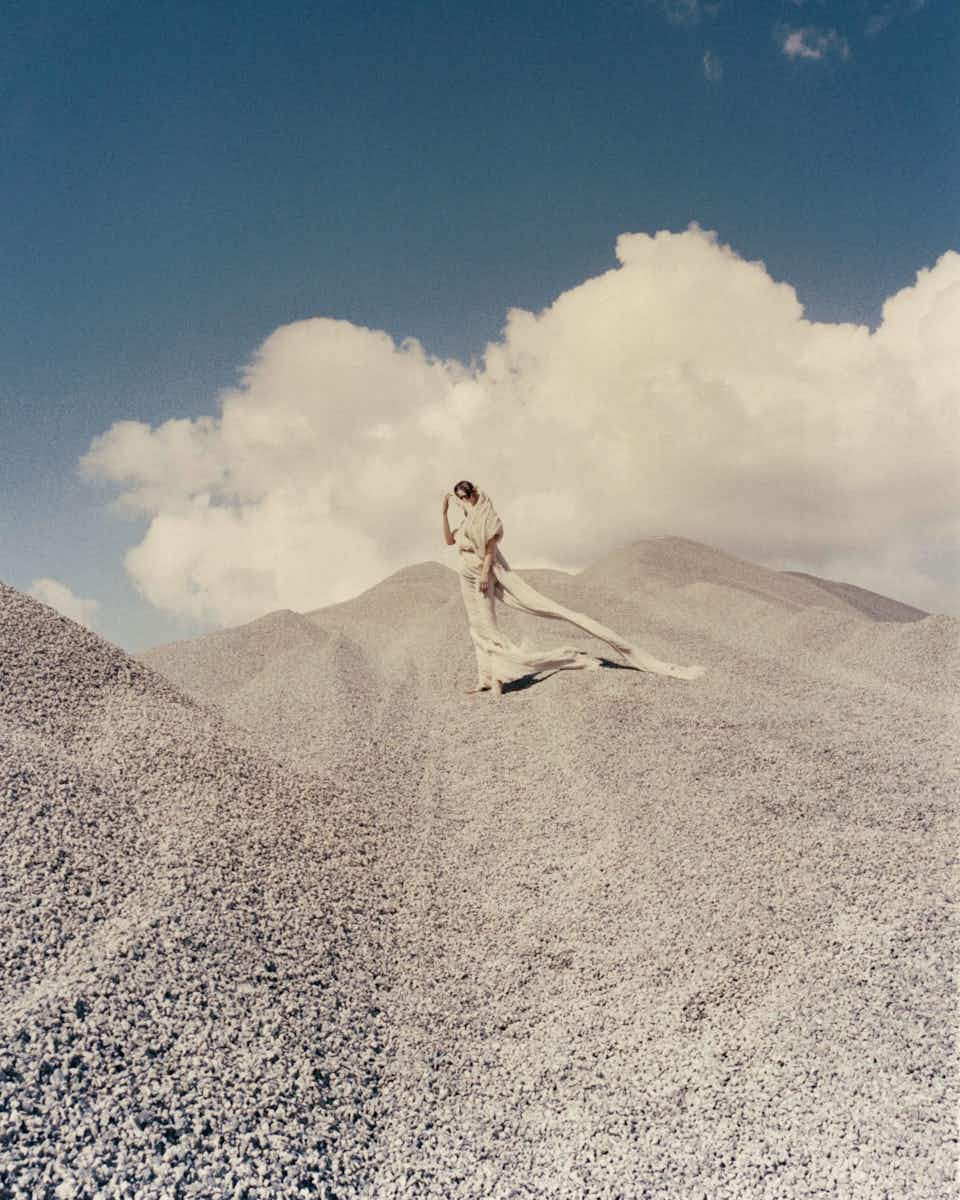 Diesel is another brand with such a rich archive. Everyone went wild for the mini skirts at the show in Milan. What are your favourite pieces?
You're right, the nice thing about Diesel is that the archive is so rich. Sometimes I go in and I find a T‑shirt that I want to wear that day. It's very relevant. Some people have been working there for such a long time that they don't see the value of it anymore because they've seen it millions of times. So one of the biggest jobs I had to do was remind everybody: ​"Look guys, we are sitting on a goldmine!" Diesel has done millions of mini skirts and now we've done a newer version. It's a bit more conceptual, we've given it a 2022 twist.
I loved the quilted denim boots Dua Lipa wore recently. And Megan Thee Stallion's full pink look with the mini bag on Insta. Is there anyone else you want to see in this collection?
Well, the nice thing about a denim brand is that it's very democratic. It's so versatile, meaning that it really depends what you wear it with. There's no set age, no race, no money, no sex, whatever. Everybody can be themselves wearing denim. The founding values of Diesel are being disruptive, being active, so I don't mind who's wearing it. As long as they are respectful, fun, enjoyable people, then they can wear Diesel!
You're wearing double denim today! I'm always intrigued by whether designers wear their own designs. Do you?
When it comes to what I wear and what I smell like, I try to have a bit of a uniform. I try to stick with a dress code: T‑shirt, denim shirt, denim pants, black or blue, black sneakers. Even before Diesel, I was always dressed in denim shirts. But today I'm wearing a Canadian tuxedo! It's the same with my perfume [Naomi Goodsir]. I discovered it four years ago and now it's a no-brainer. It's a bit like a church to be honest! A bit woody, but not too heavy. Nobody's complaining about it, so I think it's good!
It sounds like a hit. OK, last question, what's your rule for successful living?
I'm a yes person. I'm not a pushover, but I say yes to every situation because I actually really enjoy being in new situations. I feel as comfortable camping and hiking for a week, and washing in a river or a lake, as I do staying at my grandma's or at a five-star hotel. I like going to the opera and visiting historic castles as much as I like going to Berghain for two days straight. So that's my biggest rule, saying yes!

HAIR Louis Ghewy at MA+ Group. MAKE-UP Anne-Sophie Costa at Streeters. SET DESIGNER Sati Leonne at Bryant Artists. CASTING Julia Lange. TALENT Greta at Tigers, Marie at Tigers, Saunders at Oui, Anyier at Women360 and Tanya at Number. EXECUTIVE PRODUCER Marie Godeau Robinson. PRODUCTION MANAGER Perle Rolland. PRODUCTION CO-ORDINATOR Roxane Puig. LIGHTING TECHNICIAN Christian Robinson. PHOTOGRAPHER'S ASSISTANTS Benjamin Coppola and Kinu Kamura. STYLIST'S ASSISTANTS Sabine Groza and Isabella Damazio. HAIR ASSISTANTS Jordan Dufresne and Cadi Balde. MAKE-UP ASSISTANTS Yasuko Sudo and Yin Liu. SET ASSISTANT Rachel Marx. PRODUCTION ASSISTANTS Jack Sciacca, Quentin Isackson and Foucauld De Keroglay

More like this