Ella Snyder is fashion's bright new star
The model, artist and Diesel muse talks about her upcoming photobook celebrating the trans and non-binary community and how she stays sustainably stylish.
Twenty twenty-one has been a big year for Ella Snyder. In June, creative director Glenn Martens invited the 22-year-old American model and artist to star in the unveiling of his inaugural collection for Diesel.
The trippy, Run Lola Run-inspired short by Frank Lebon follows a beguiling, scarlet-haired Snyder as she sprints through the streets of Milan, decked in a jeans-boot hybrid and a contorted white tee, before joining her fellow Diesel SS22-clad cohorts in a dystopian office space.
The film's release caused Snyder's already burgeoning modelling career to ​"snowball". Speaking from her home in LA, the Boston-born model tells us that before she knew it she was ​"in Paris shooting for Mugler, then back in New York for Balenciaga". She's barely stopped since.
Now, she's flying the Diesel flag once more in a special fashion story for THE FACE, shot in her own, playfully decorated apartment. Here, Snyder is sporting looks from Martens' innovative capsule collection, Diesel Library, a fully sustainable range of made-to-stay essentials and icons, including the aforementioned jean-boots.
"It was really special to wear that opening look again," she reflects, ​"because the whole Diesel experience really changed my life."
Here, the rising star – who dropped out of a photography degree at the prestigious Parsons School of Design in New York to pursue modelling full-time – tells us more about the importance of fashion in her formative years, her tips for ensuring sustainable style, and her ongoing personal creative endeavours behind the camera.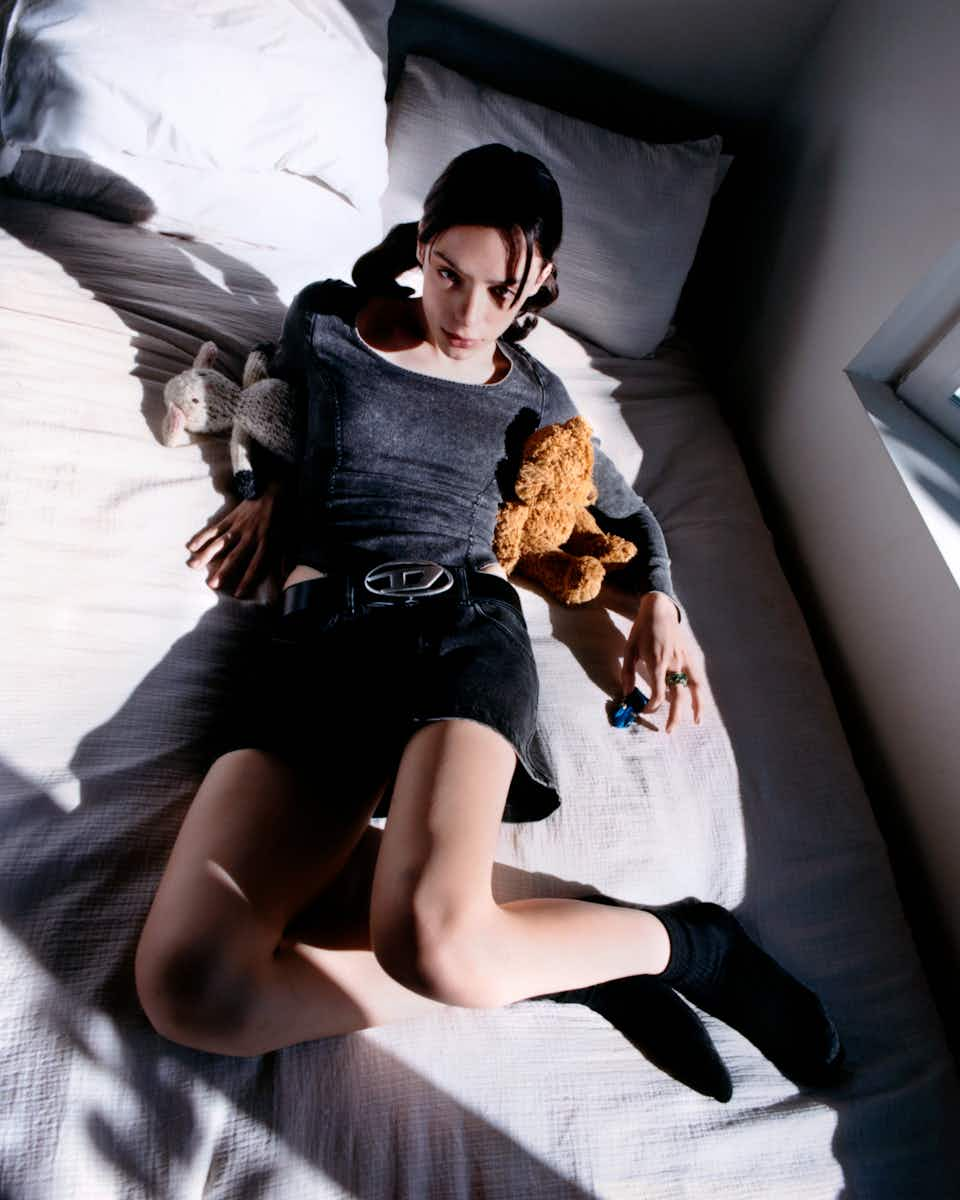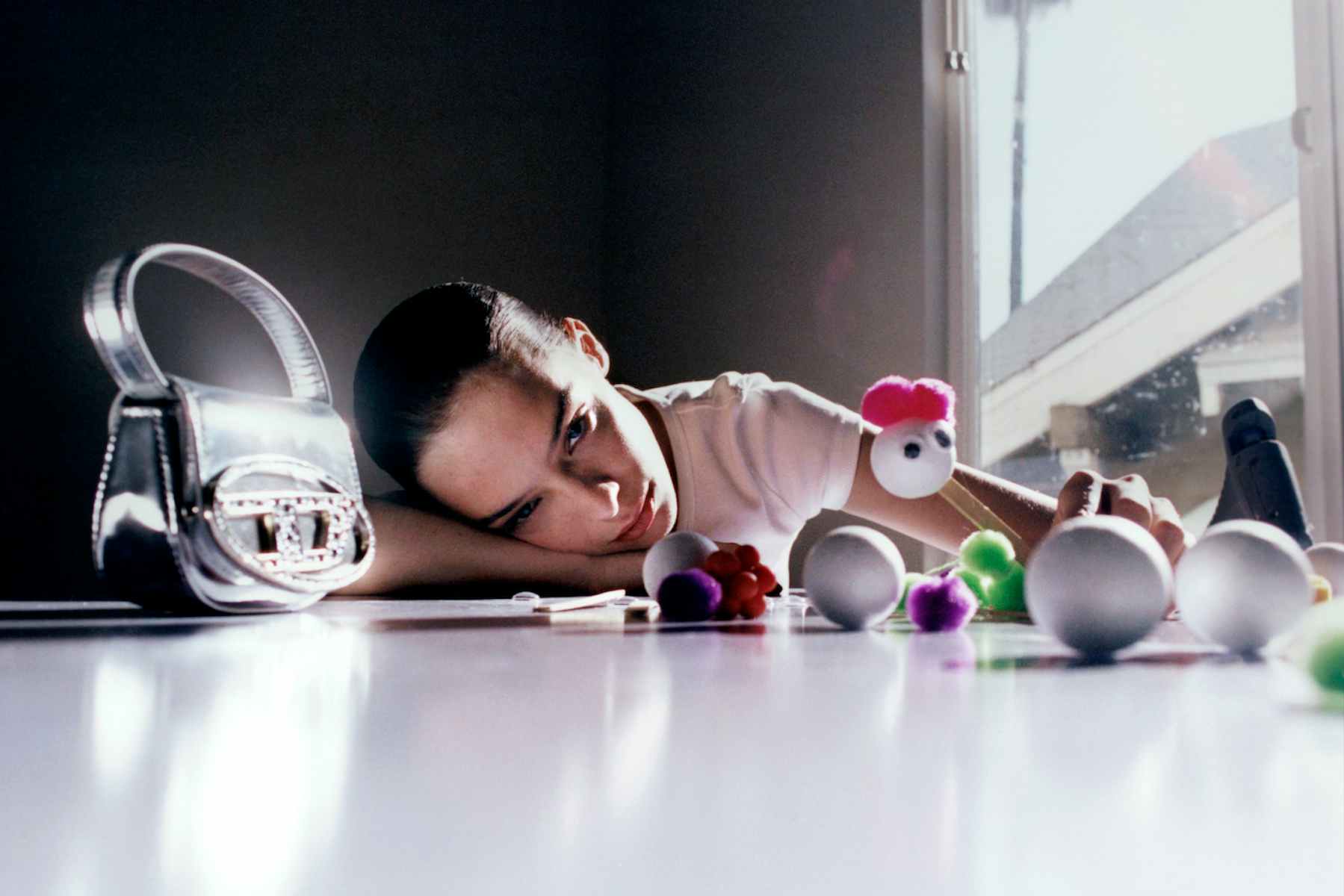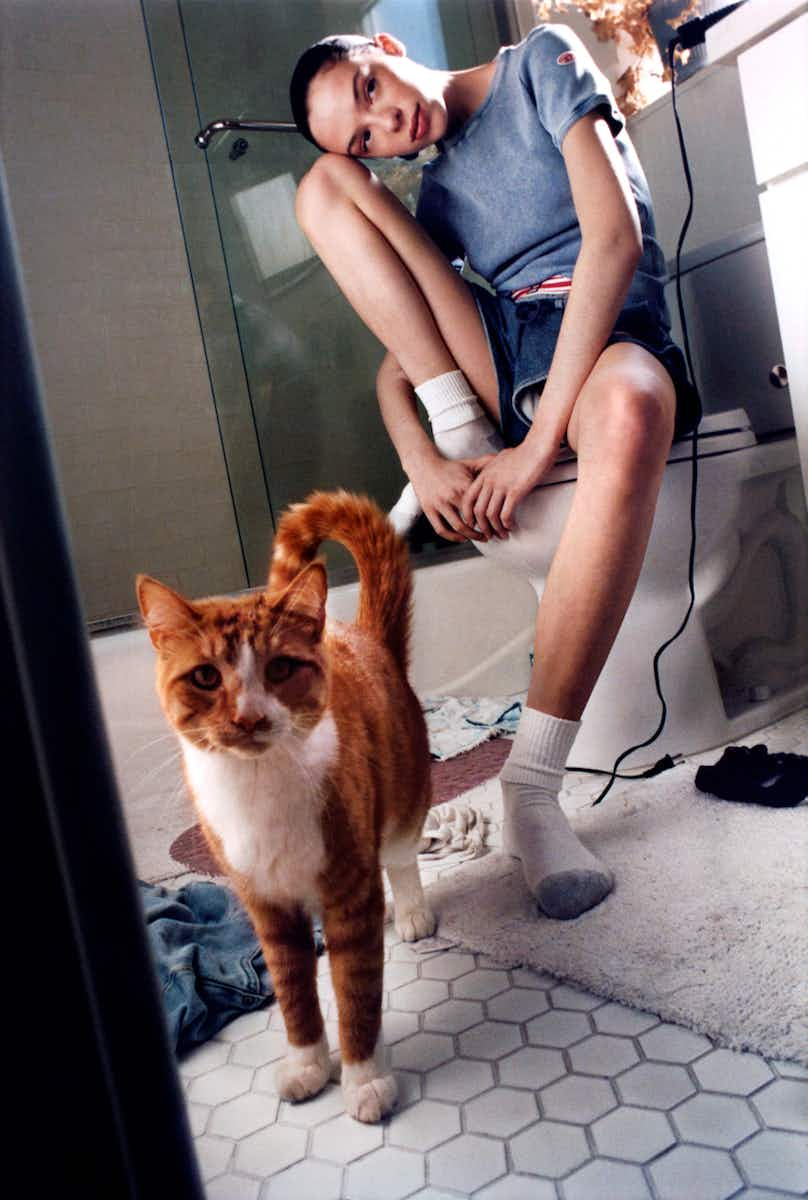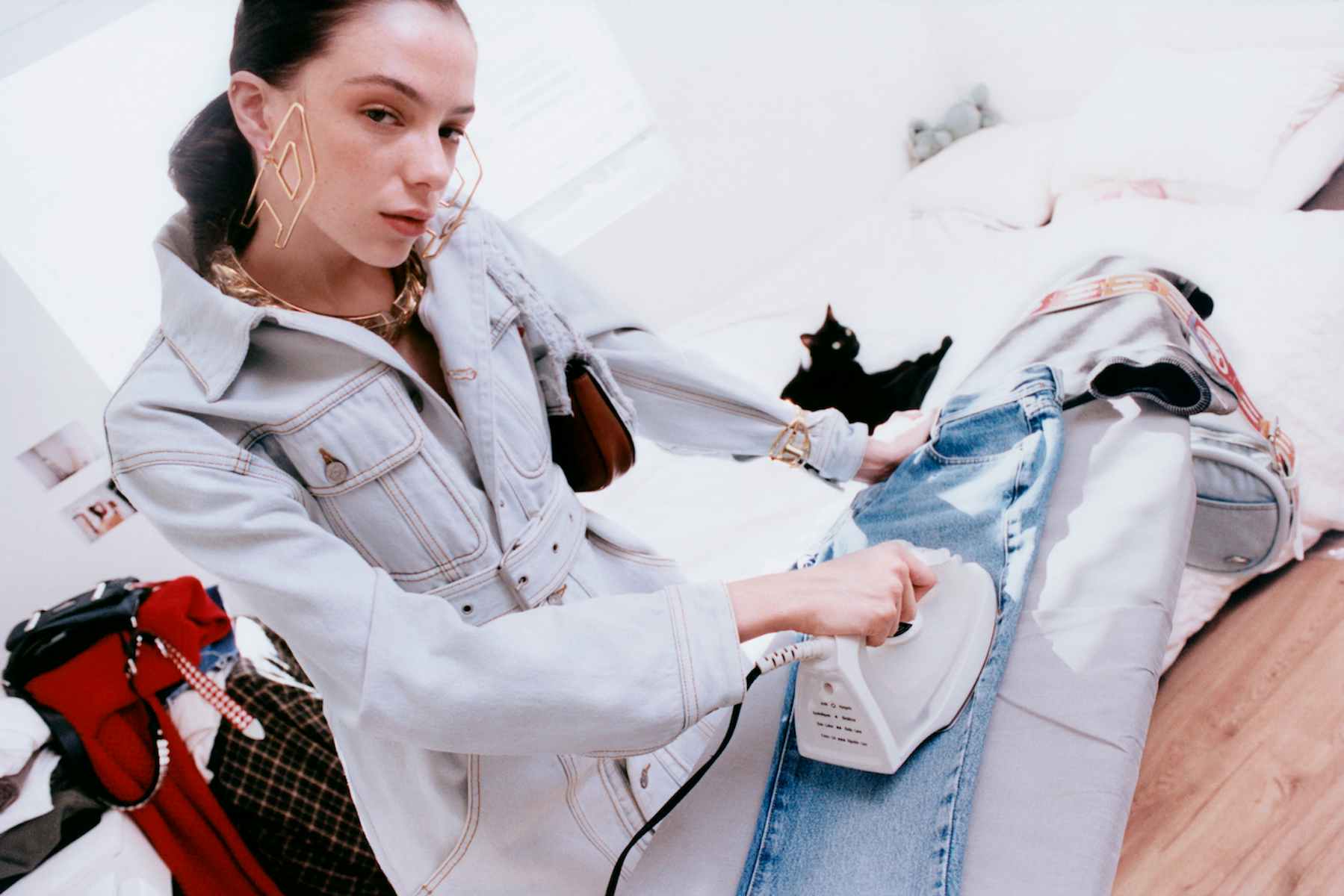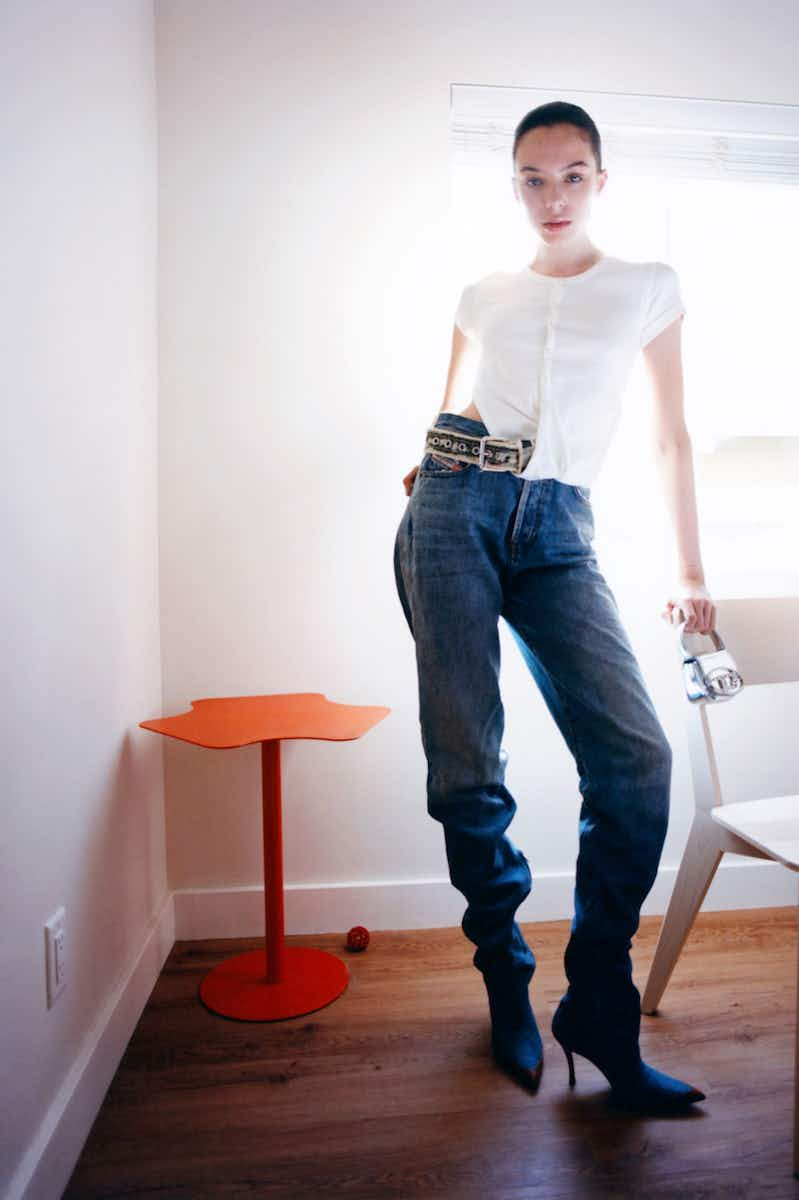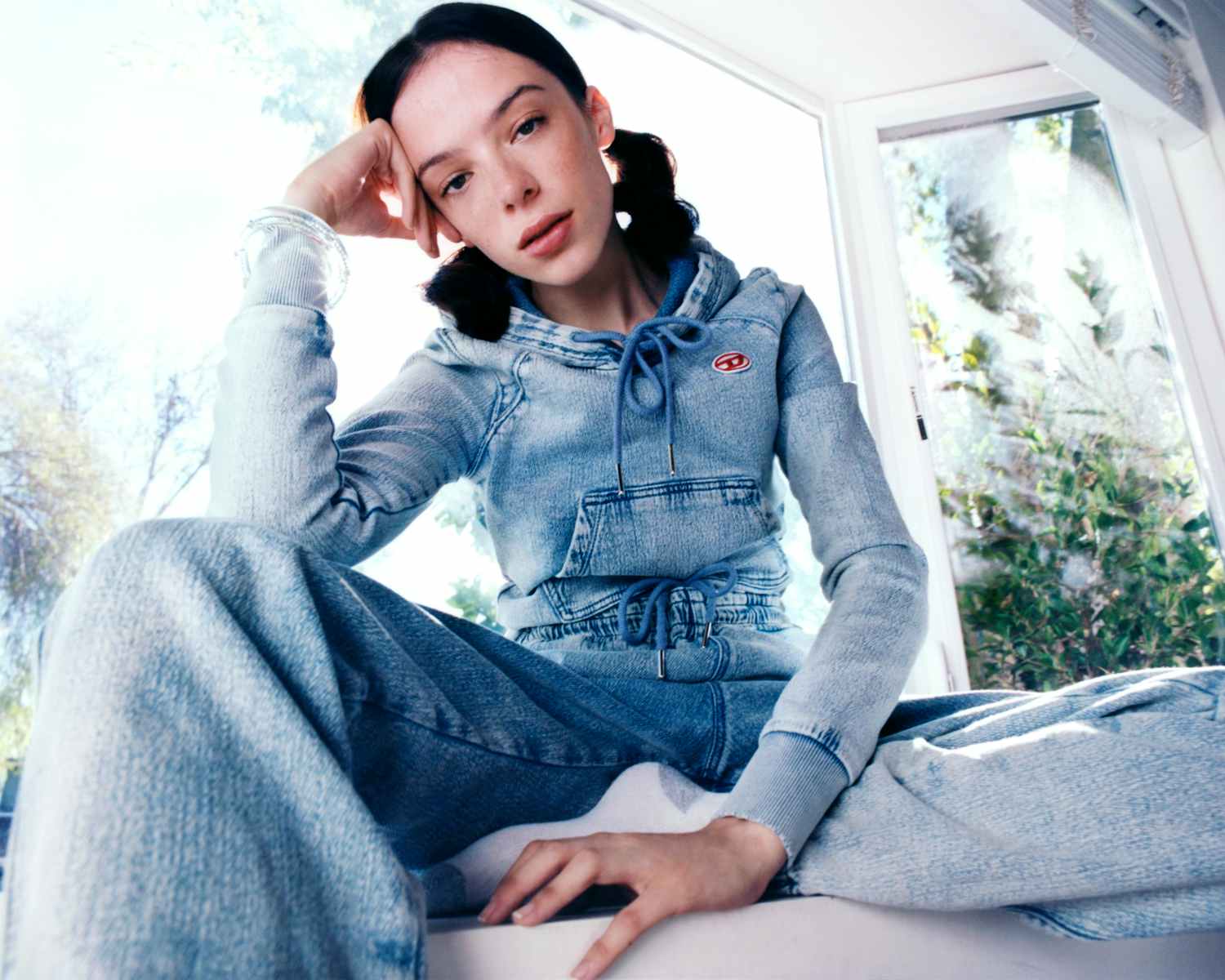 When did you first become interested in fashion?
My earliest love of fashion stems from my trans childhood. It has always been this form of self-expression for me. Before I was able to transition, clothing was a way to express my gender identity; to feel comfortable and beautiful, and good about myself. I started playing dress-up – which for me was literally just wearing girls' clothes, not princess dresses – when I was around three years old, and it would be my escape. Every day, I'd come home from preschool or kindergarten, all the way through seventh grade (which was when I transitioned), and change into this whole collection of girls' clothes that I had built over the years.
How would you define your personal aesthetic today?
Chaotic and constantly evolving. Just a month or two ago, it was more eclectic and avant-garde – I was mismatching random pieces together because it brought me joy. I've toned it down a bit more recently and I'm back wearing more elevated basics – trying to be comfortable while still feeling fashionable and put together. My style changes a lot based on where I am. When I'm in LA, I'm a lot more casual and comfortable. When I'm in New York, I'm a lot edgier and more grunge, and when I'm in Europe I get a little crazy.

When did you first encounter Glenn Martens and what has your collaboration with Diesel been like so far?
When I got the call from Rachel Chandler, the casting director for Diesel, to ask if I had any interest in being the girl in the Diesel fashion film for Glenn's debut collection, I had the biggest internal freakout. I was a huge fan of Y/​Project, and when I heard that Glenn was coming on board at Diesel, I knew it was going to be such a magical reinvention.

In Milan, I formed a relationship with Glenn and Diesel's stylist Ursina Gysi. It was great to hear the story behind the collection and Glenn's vision for making Diesel an even sexier brand, that's more relatable to a younger audience. The whole collaboration has been this beautiful, organically developing relationship – I truly feel like I've been invited into their family.

The Diesel Library collection is all about sustainability and the creation of evergreen pieces – what's your approach to sustainability in fashion?

I'm very passionate about sustainability, especially fashion's part in it. My biggest responsibility has been not shopping fast fashion, because of the amount of waste it creates and its frequently inhumane working conditions. I mainly shop secondhand – I thrift in consignment and charity shops – and I donate my clothes too. I'm always thinking about the lifespan of a garment: who made it, and where it will go after me. I try to make all of my clothes last as long as possible, so I don't shop for trends. I even make my own pieces sometimes.
What is it like trying to balance your fashion career with your own creative practice?

Finding the balance between modelling and making my own work has been quite difficult. Modelling bookings have taken over my entire schedule, for the most part. I'll have a three-month period where I'm working every day or travelling, and won't have much of a sense of stability. When I'm on those kinds of excursions, I love to bring my camera with me, and I'll be shooting behind the scenes at shoots, or taking pictures of people that I meet along the way.
What personal artistic projects are you currently working on?

I'm working to finish this photography book that I'm making, which I've been shooting for over a year now since I secured funding from the Dazed 100. The concept is to shift what representation of the trans and non-binary community has been; to make it a celebratory thing. That means representing the whole community – so I want to include people from all walks of life. I want to see their spaces and give context to their lives beyond just capturing their faces. I've shot over 200 pages, which I'm incredibly proud of, but it still doesn't feel like enough yet so I'm still chugging away.
I've also started writing a screenplay for a TV show that's very loosely based off of my life at art school in New York City. It's about a group of young people trying to be somebody and the challenges that they face. It follows a similar plotline to how I got to my place in this world and is also inspired by my friends and their stories. I'm really excited to see where it goes.

Line Producer: Ava Doorley
Producer: Emily Hillgren
1st Camera Assistant: Lance Williams
Stylist: Andrew Sauceda
Hair: Lauren Palmer
Makeup Artist: Alexa Hernandez
PA: Elle Mann
Head of Production: Rosanna Gouldman
Producer: Katherine Bampton
Fashion Director: Danny Reed
Fashion Editor: Danielle Emerson
Brand Partnerships: Jocelyn Sital-Singh
Project Manager: Victoria De Zanche
Branded Content Editor: India van Spall
Cat talent: Molly and Clementine