Diesel Library puts a futuristic spin on denim essentials

Creative director Glenn Martens' sustainable made-to-last capsule is simultaneously timeless in its immaculate tailoring and futuristic in its innovative elevation of the basics.
When Glenn Martens first took up the creative director mantle at Diesel, in October of last year, he spoke enthusiastically of the storied Italian brand's history, citing their powerful 1990s campaign showing two gay sailors kissing as a key example of the global topics they address.

In joining Diesel's ranks, Martens saw an opportunity to harness the company's extensive reach as a denim and lifestyle brand, and to expand upon its dedication to social and environmental causes through his own, endlessly inventive, mode of design.
Martens' inaugural collection for SS22, presented in June in a trippy Run Lola Run-style film by Frank Lebon, firmly established the designer's vision for the future. In it, Martens unveiled Diesel Library, a covetable denim capsule collection that feeds into the brand's ongoing sustainability initiative, For Responsible Living.

Now available in select stores around the world, as well as via the Diesel website, the innovative archetype concept is made up of genderless denim staples and icons, created on a made-to-stay basis. The aim is that 50 per cent of the collection will have a permanent shelf life. Garments range from jean jackets and five-pocket pants to an enticing array of shirts, dresses, skirts and leisurewear that makes a strong case for the double, triple and even quadruple denim ensemble. Punchy.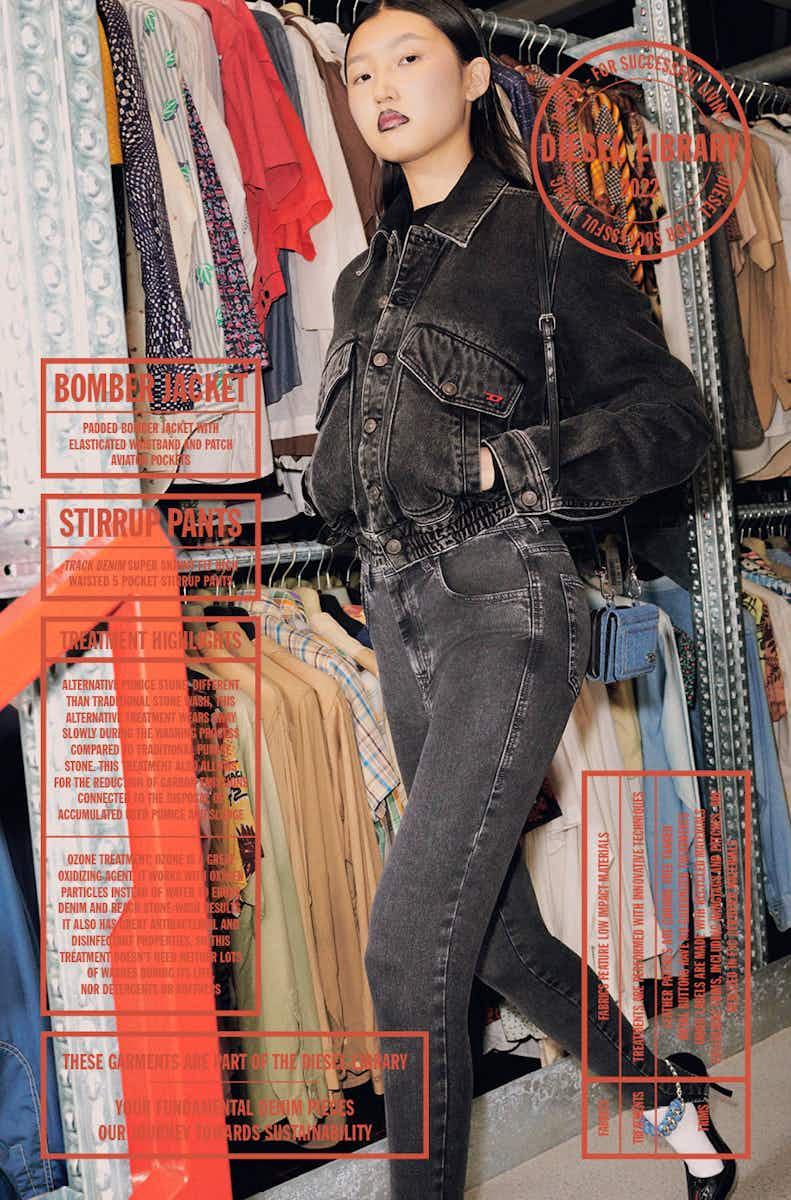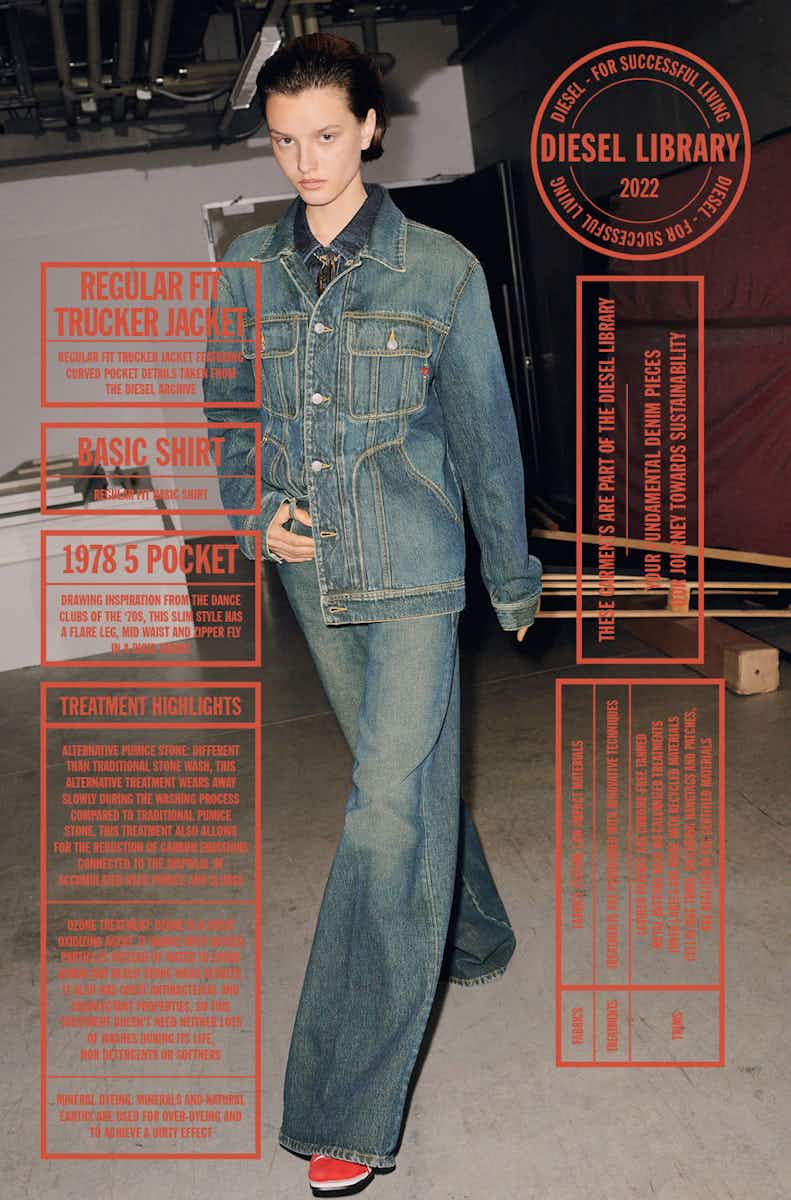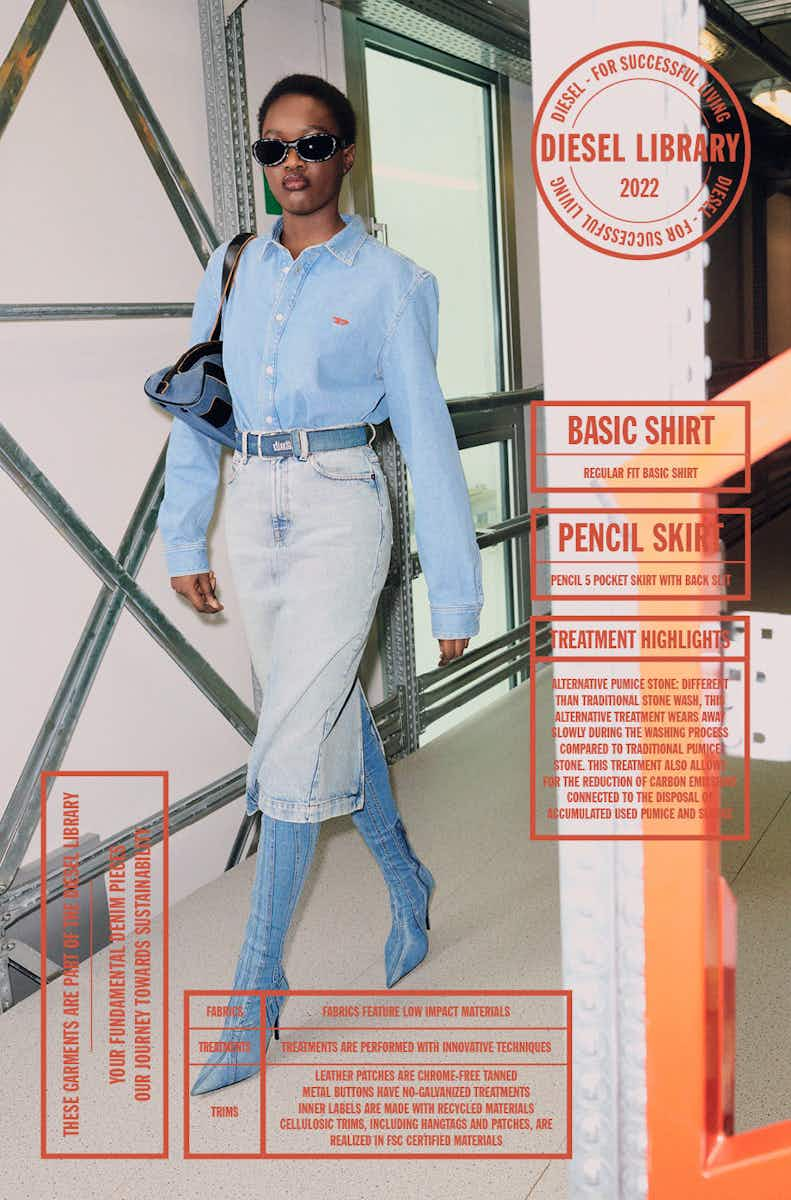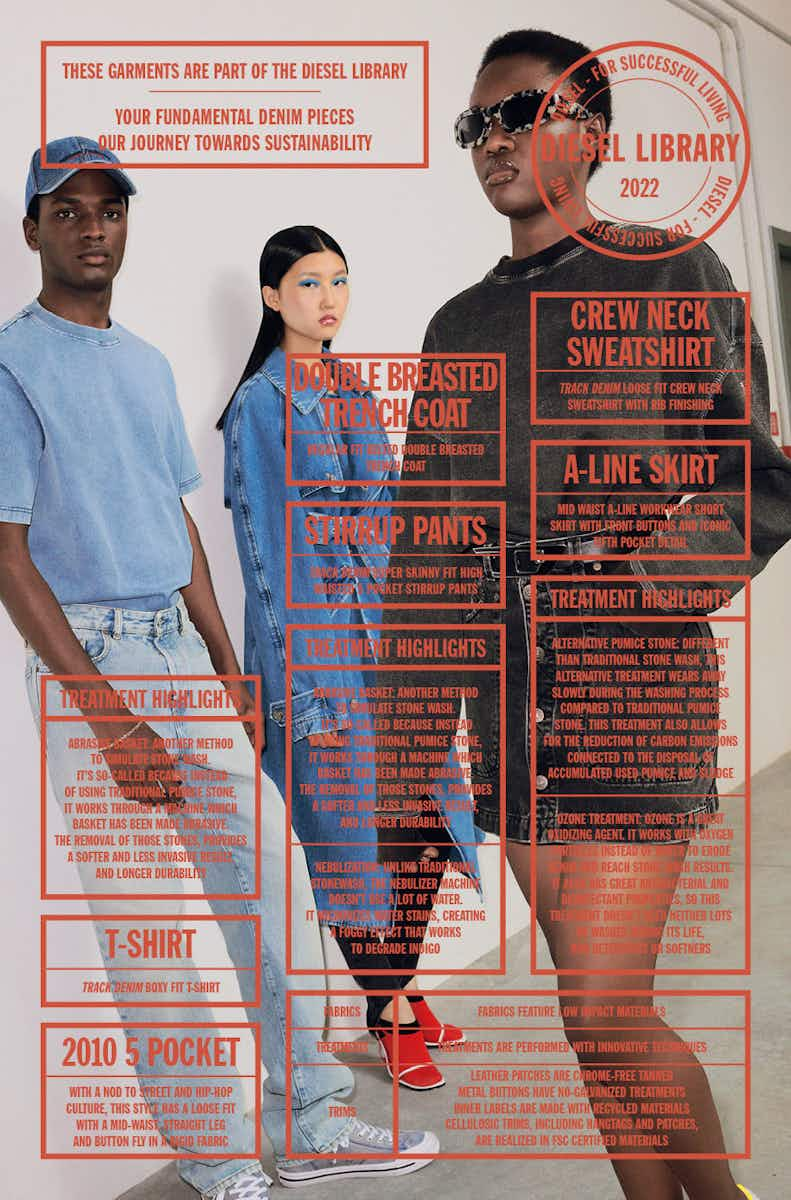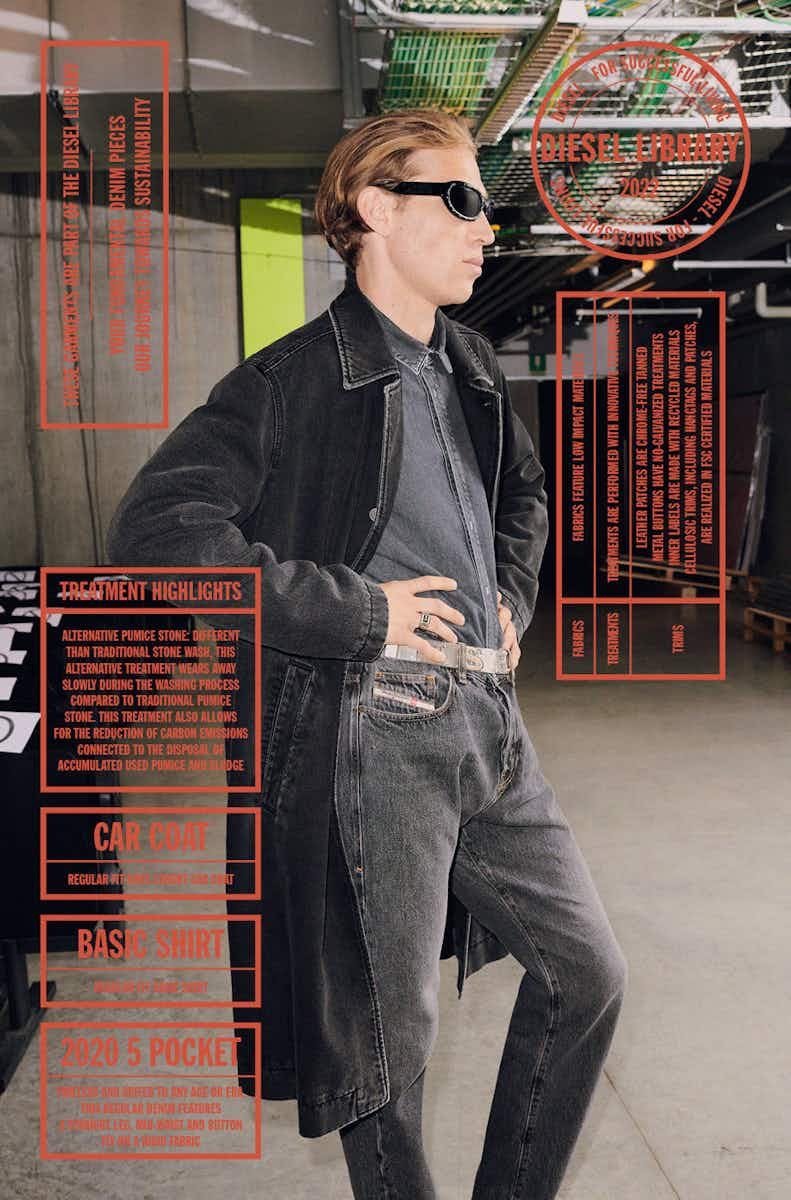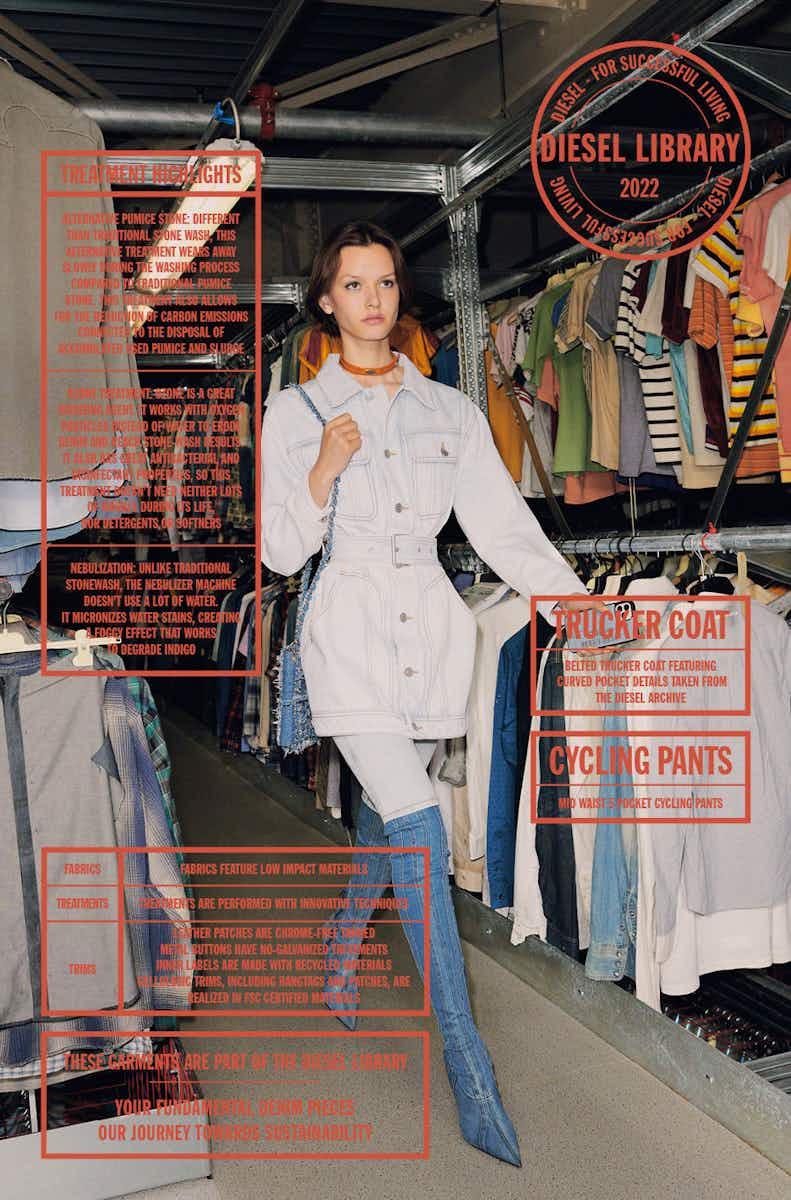 Every piece has been consciously produced, with every step in the production chain sustainably certified – from the fibres to the washes to the treatments – to ensure maximum efficiency and minimum impact on the environment.
For complete transparency and peace of mind, the Library garments boast a QR Code, printed onto their hangtags, which serves as a digital passport and allows buyers to trace the responsible processes involved in their item's creation using their smartphone.
With Diesel Library, Martens has set a new bar for 21st-century denim essentials – one that is simultaneously timeless in its immaculate, distinctly Martens tailoring, and high quality, sustainable production, and futuristic in its creative elevation of the basics.