Dr. Noki's life in masks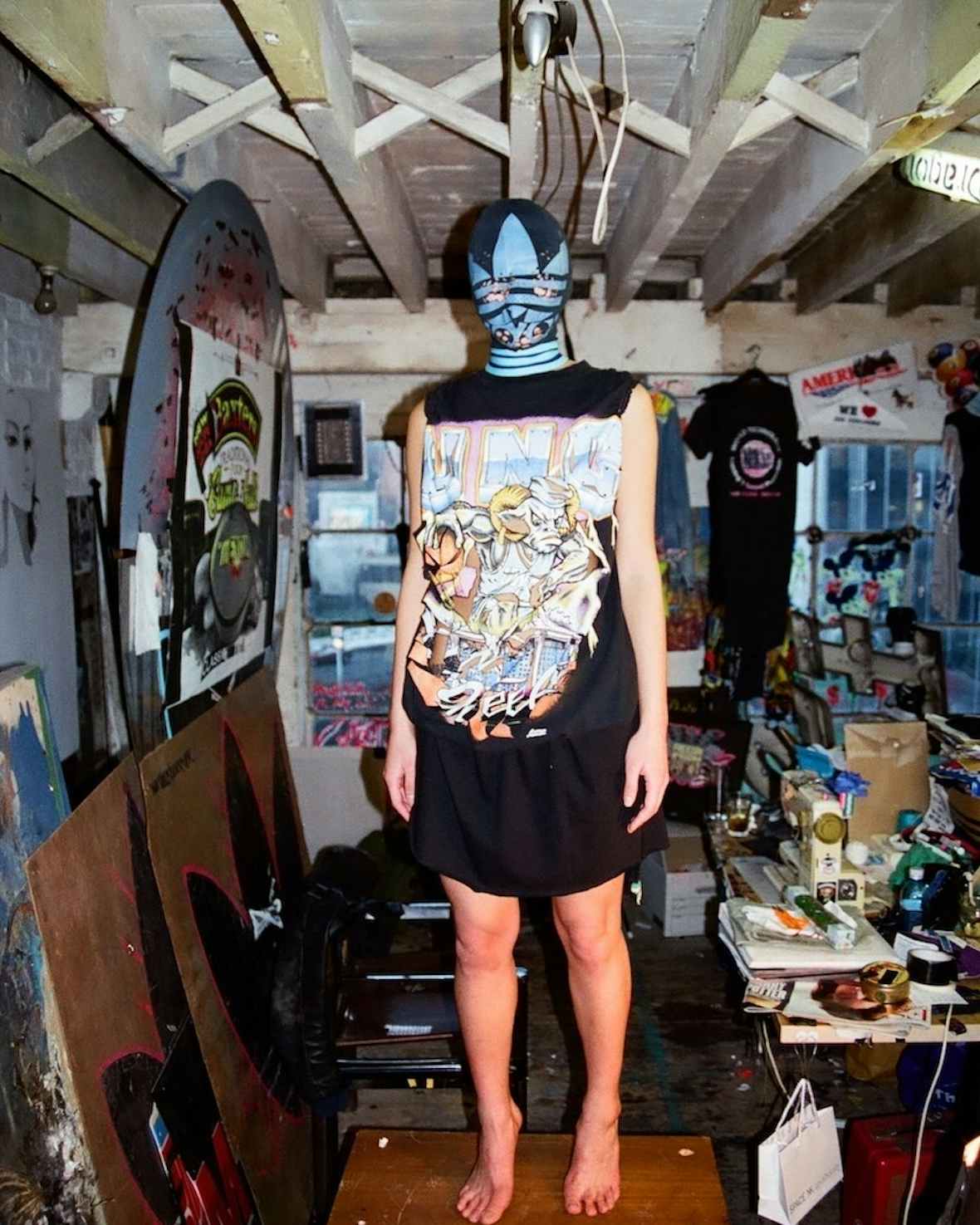 The anonymous Brighton-based designer and elusive London figure has been fond of hiding behind masks since long before they were mandatory. So who better to ask for a round-up of the best masked moments in pop culture history?

Dr. Noki, aka JJ Hudson, is one of fashion's favourite Scots. He's about as anti-fast fashion as they come, running riot since the ​'80s with the likes of Judy Blame and Katherine Hamnett (little did they know, they were spearheading a fashion revolution).
For Noki, to customise clothes is to express oneself. For the last 35 years he has upcycled garments and masks; ripping and tearing what is already ripped and torn, turning big brand names on their head. Adidas becomes AIDS and Fila naturally morphs into filth.
A self-professed ​"doctor of customisation", Noki renamed himself Noki NHS (House of Sustainability) in the late ​'00s. He was determined to help break the cycle of fast-fashion consumption, with a cheeky nod to our beloved National Health Service.

In the spirit of cheering us all up, the mask-wearing, rebel-king Noki has blessed us with his round-up of the best masked moments in pop culture history. (He has never, ever, been pictured without one). Here are his top ten mask moments.
HALLOWEEN III, 1982, THE SILVER SHAMROCK COMMERCIAL
I was obsessed with this ​'80s film – it was my first ​"modern mask awareness" and closely resembles my own art, namely the ​"NOKI Sob Mask". I snuck [the film] out of the video shop under my step-mum's nose, to play whilst babysitting my little brothers. From the beginning we were mesmerised by the hypnotic music, chanting together, thinking it was all fun – all innocent – before becoming terrified by the evil computer chip in the back of the mask. I always remember how the film makes you concentrate on the silver shamrock indent. This was very much a precursor to our modern branding obsession.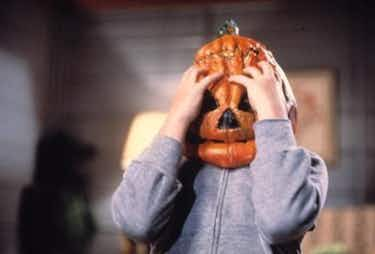 THE MAN IN THE IRON MASK, 1939
It's a classic power struggle. This film set in 17th-century France tells the story of four musketeers seeking the truth. They devise a plan to replace the widely hated King Louis XIV with a good twin brother [Philippe, Louis' son]. The evil King is left to rot in jail, dumbfounded and lost.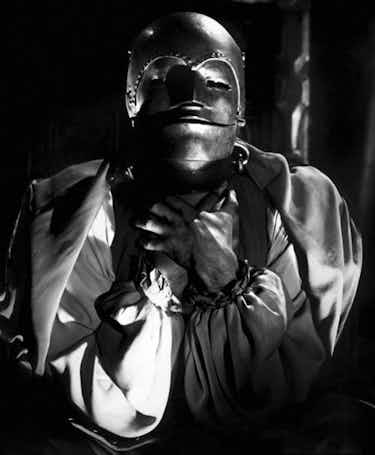 This was my dose of Saturday morning telly when I was a very young kid. I sat on my own in front of the black and white screen, happily disappearing into Zorro's weekly adventures with his loyal horse Tornado.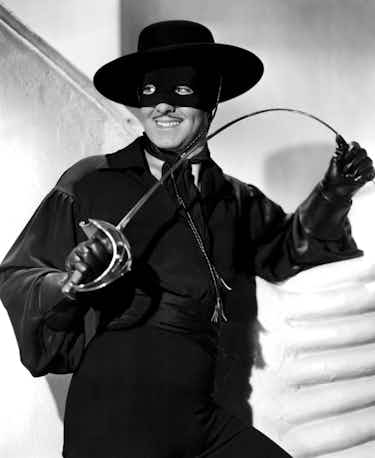 WORZEL GUMMIDGE, 1979-1981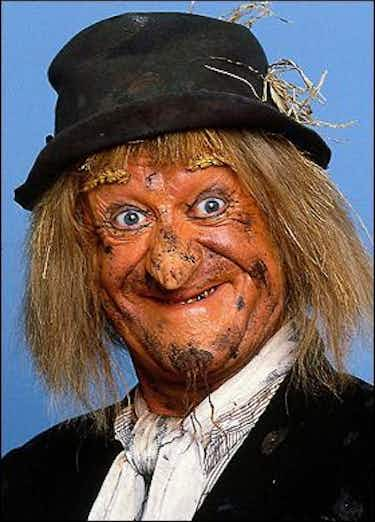 This was a massive ​"growing up" mask moment for me: the turnip-heads that gave Gummidge different psychic powers to solve society's problems.
This isn't strictly a mask, it's a person with a face that does not fit into society's mould. Stig survived in a dump full of leftovers discarded by humans. As a kid, I felt so attached to this character and I had so much empathy for the kid that befriended him and cared for him. Very 360 NOKI.
I love everything about this character's fight against adversity, from fighting bullies, to the creation of his powers, to the way that his identity develops from wearing the mask – all for the good of a community.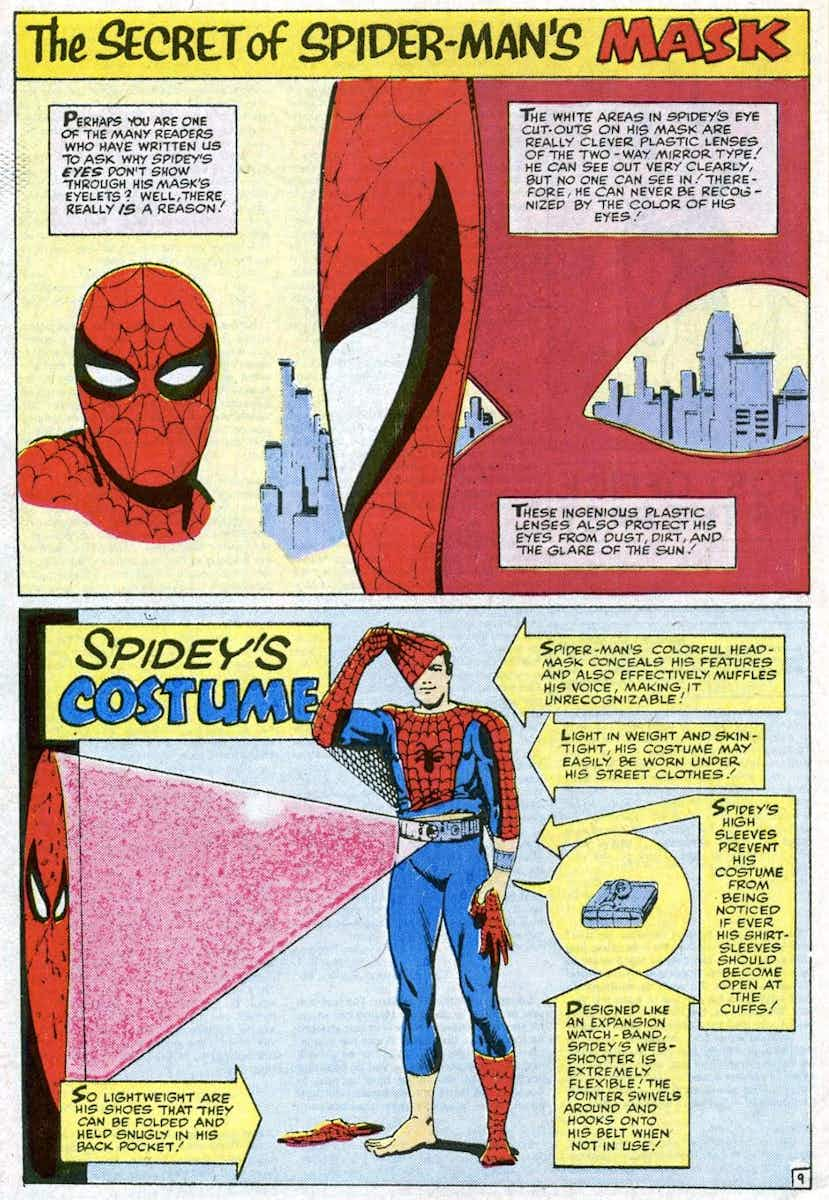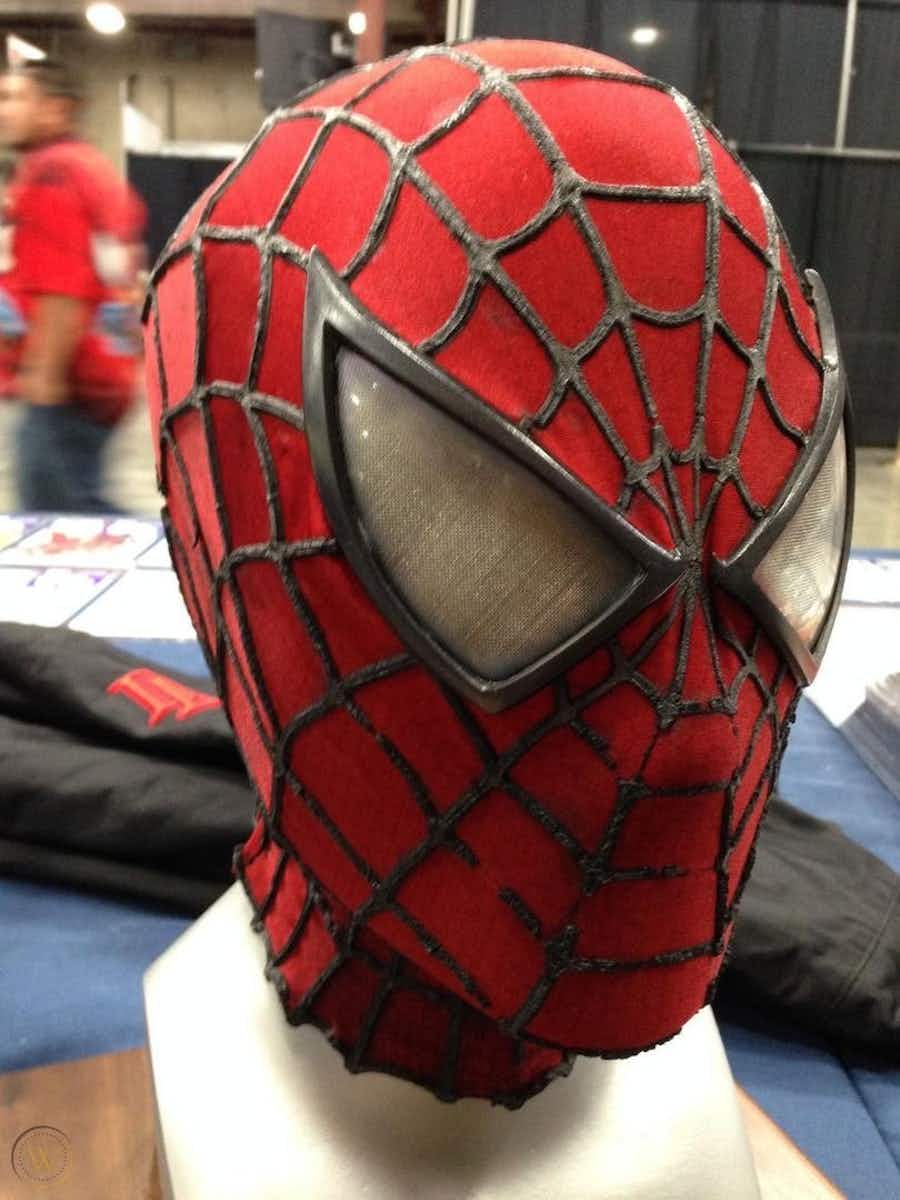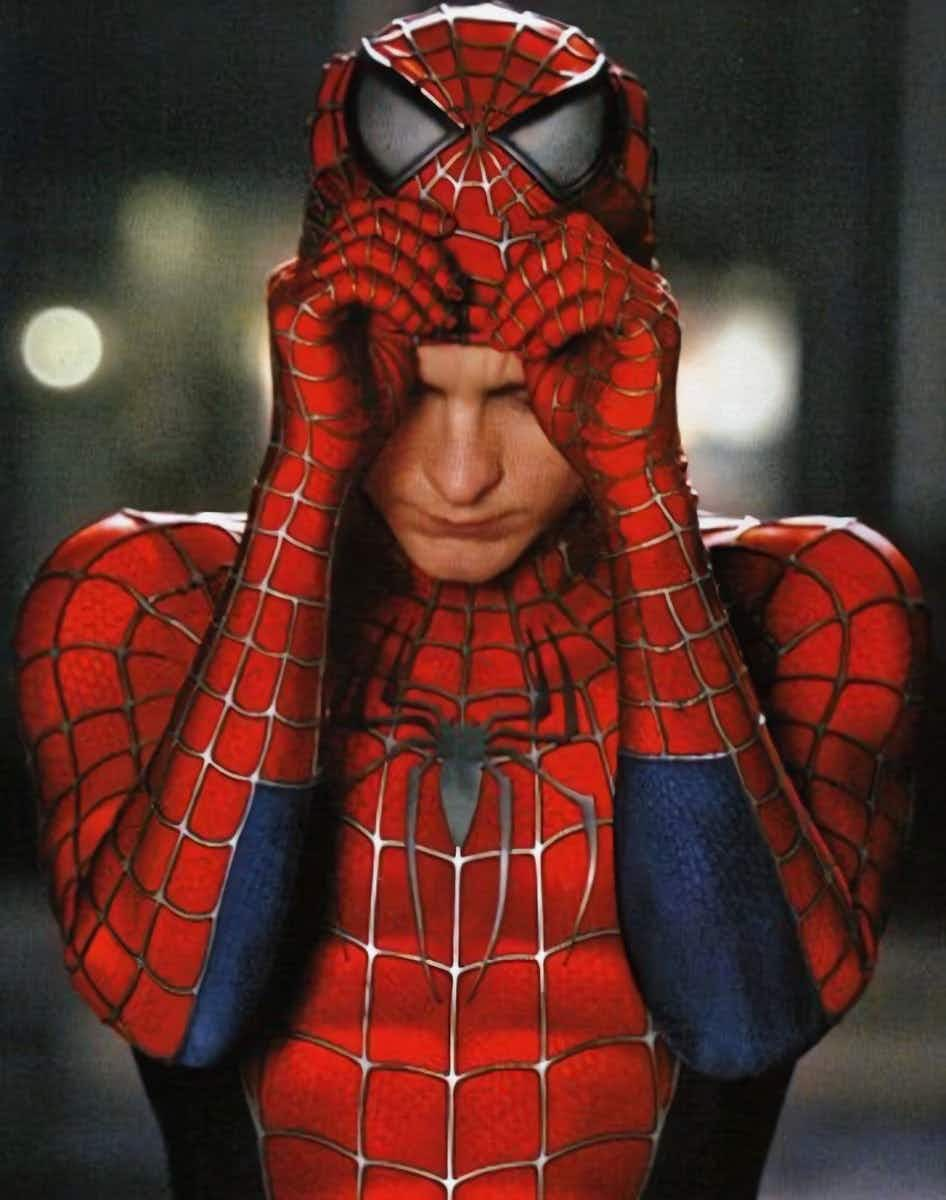 Fantasia was a major turning point in my youth. I was in the cinema with my mum when I was six or seven years old, it was after she'd finished work and she fell asleep, leaving me petrified. I remember watching lazy Mickey creating magic masks, faking his inability to do his job properly for the wizard [Yen Sid] – all to the soundtrack of thunderous classical music. All of this was beyond my council house mindset and understanding! I remember thinking, ​"Oh stupid lazy Mickey, I'm a bit like you. I must try harder…" I haven't watched it in full since the ​'70s, though it's informed all of the eyes I've cut out of Mickey Mouse t‑shirts since.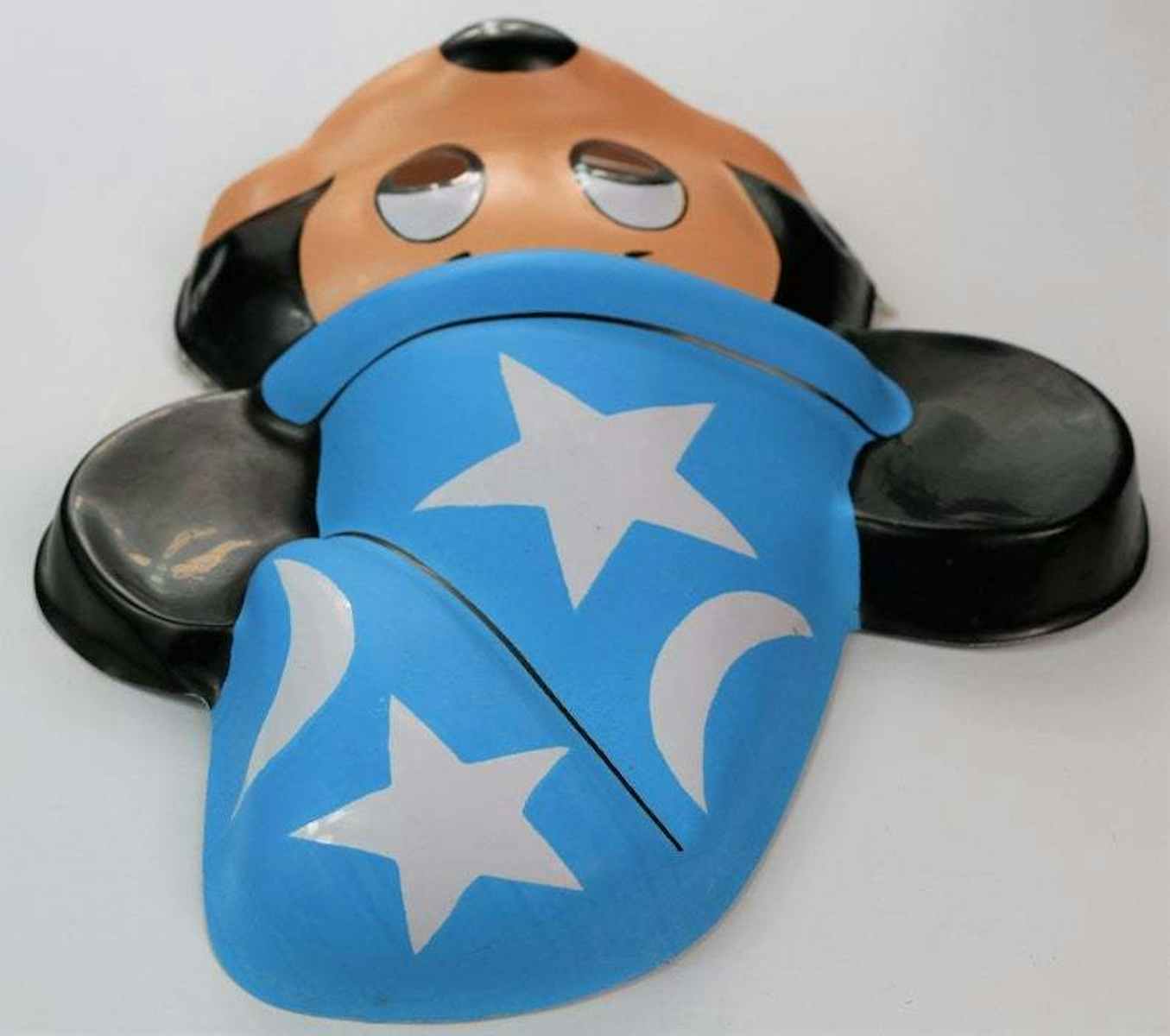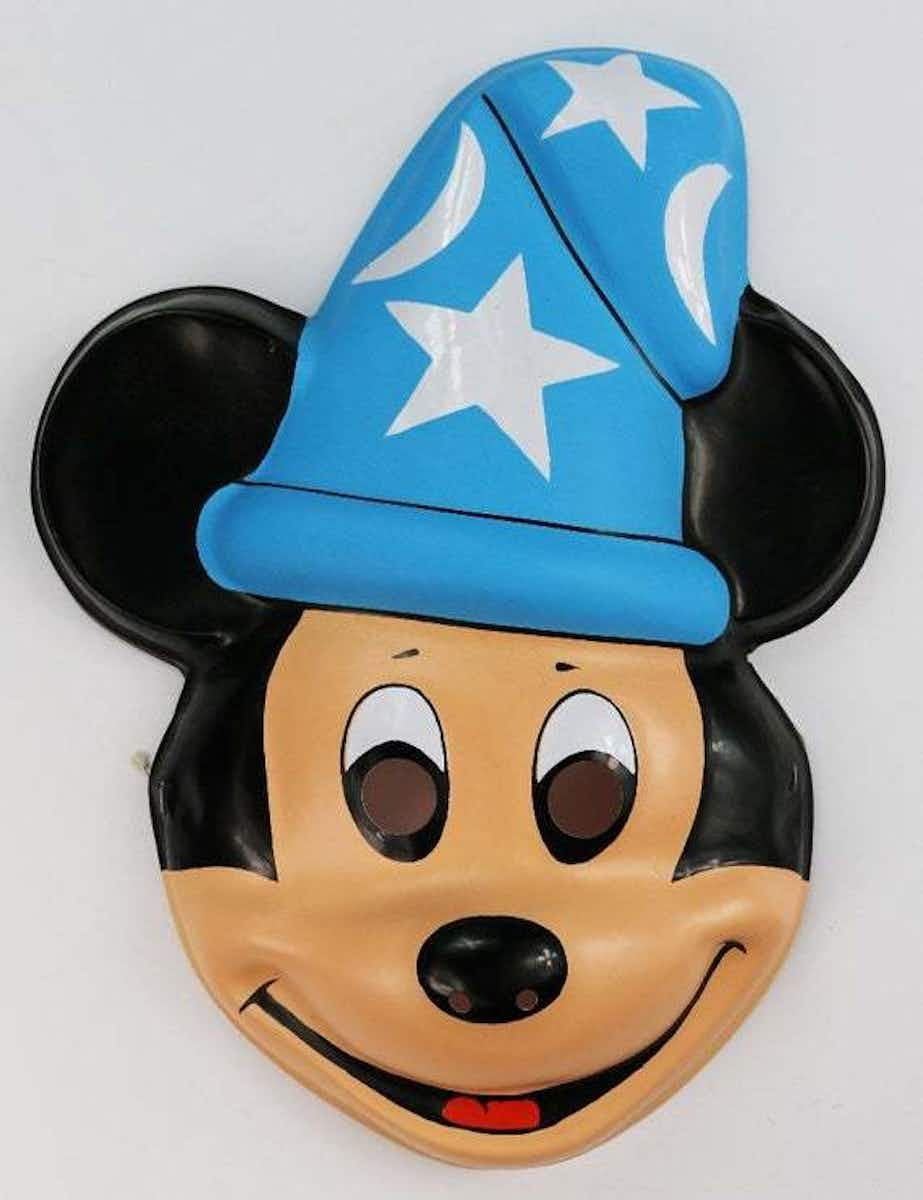 This mask was a personal achievement. It was custom built and I don't think it had ever been done before. This photo was taken on the top floor of the Dragon Bar – my old studio in Shoreditch – for a show called This Way Up which was inspired by original dada Man Ray's Mannequin.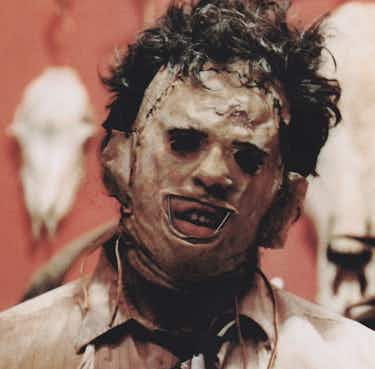 To put it plainly, I think Texas Chainsaw Massacre's Leatherface foreshadowed botched surgical modern narcissism.
NURSING STAFF, SURGICAL STAFF, JENNIFER HALLER
Finally, I would like to big up all of the nursing, surgical staff and Jennifer Haller [the first person to be injected with an experimental coronavirus vaccine] for all of their frontline mask-wearing bravery. Much love from Dr. NOKI.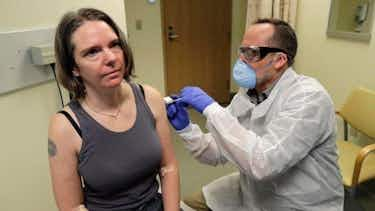 More like this