Tear it up: it's time to dress for anti-ambition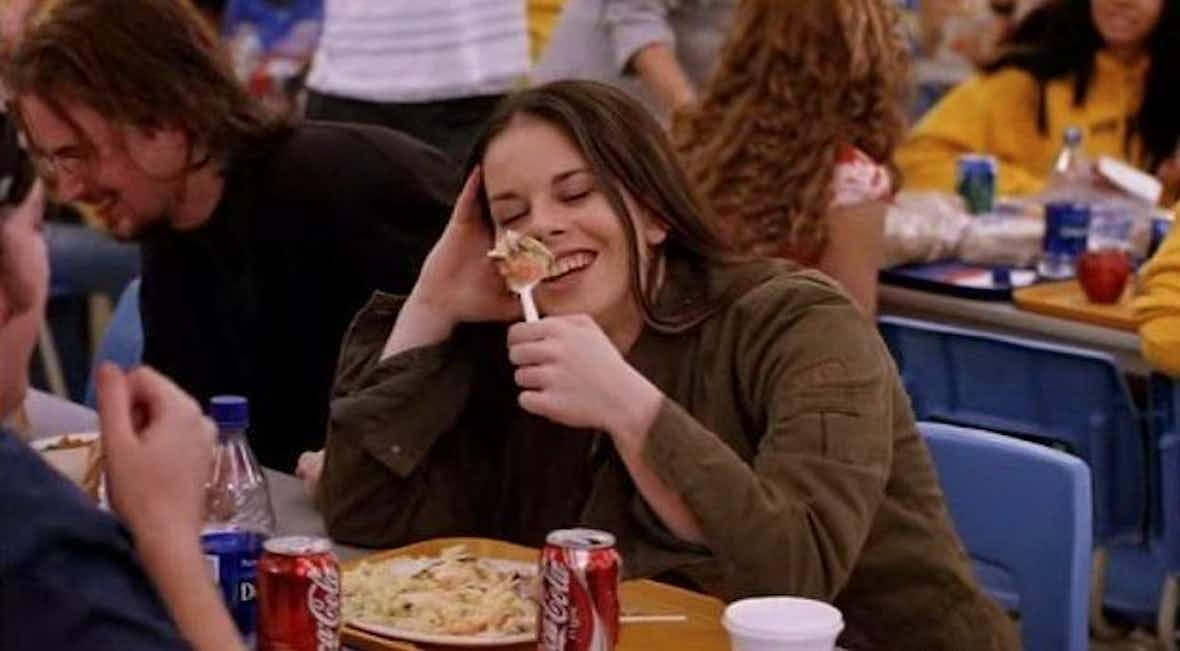 The Great Resignation has seen young people quit their jobs at record levels. How are designers responding? By slicing it up.

Forget reaching for the stars, we're in the age of anti-ambition. No longer is a solid 9 to 5 the prescribed goal, wave goodbye to ambitions of graduating uni (sorry, mum and dad), and as for waking up before noon… What's the point?

We're becoming even more dissatisfied with our jobs, no longer succumbing to crap working hours that leave us with little time to do things we actually want to do. Instead of chasing promotions, young people are turning their backs on the grind and finding new means of making ends meet, by turning hobbies into jobs, or new-found talents into careers.

It's little wonder, then, that The Great Resignation continues to rattle employers everywhere. First coined in 2021, when a record number of employees quit their jobs, the trend shows no sign of slowing down. A recent survey found that 37 per cent of people felt their jobs ​"had become less important to them" over the pandemic. And while, according to The Guardian, ​"hundreds of thousands" of Brits have already quit their jobs, last month, the CIPD reported that, in the UK, ​"a fifth of the working population could resign in the next year". Even dedicated worker bee Beyonce has had enough, telling us to quit our jobs in her most recent release, Break My Soul – and people actually did.

If anti-ambition was a person, it'd belong in a ​'90s American high school. It would have greasy shoulder-length hair, wear a plaid shirt and beaten-up Converse. Its fingernails would be dirty, holey jeans a little smelly, with a cassette of Nevermind slipped into the back pocket. There'd be perma-eye rolls and a disdain for the hard-working types that race off to work at 7am or, worse, the classroom do-gooders. Time-keeping would be off the cards, and anyone striving for money would be met with a lack of trust – a scoff in their simple-mindedness.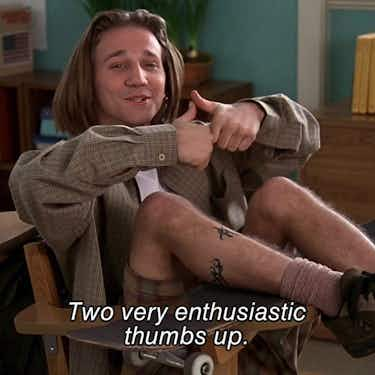 In 2022, anti-ambition is a more collective feeling of discouragement. Like ​'90s slacker stereotypes, we too are distrustful, apprehensive and pissed off, but this time, the disillusioned are no longer the outsiders. After spending countless hours staring at the ceiling in the throes of lockdowns, government mishandlings and shameless lies, it seems pointless to run the rat race when the end result looks bleak.

Obviously, fashion is following suit. Last October, Miuccia Prada sent the school uniform – or a version of it – down the Miu Miu runway. But it was Prada's decision to rip skirts into micro versions and cable-knit jumpers into midriff-baring crop tops, while leaving hems dangling at the seams that felt chaotically rebellious. To subvert a universal ​"smart" style of dress into something ball-breakingly risque was an expression of freedom and overt tearing up of rulebooks. A few months after The Great Resignation was coined, Miu Miu's tearaway approach felt deftly appropriate to dressing for anti-ambition.

Louis Vuitton also pointed to a relaxed working environment for the house's AW22 collection shown in March. The first two looks of the show felt bohemian, using the basic components of a suit – a shirt, tie, jacket and trousers – but modernising them for the anti-ambitious into a leather jacket, a colourful, printed tie and breezy trousers. Youthful in its approach, yet retaining some semblance of the rigidity of an office suit, Louis Vuitton's modern recontextualising of a workwear staple was designed for Generation WFH.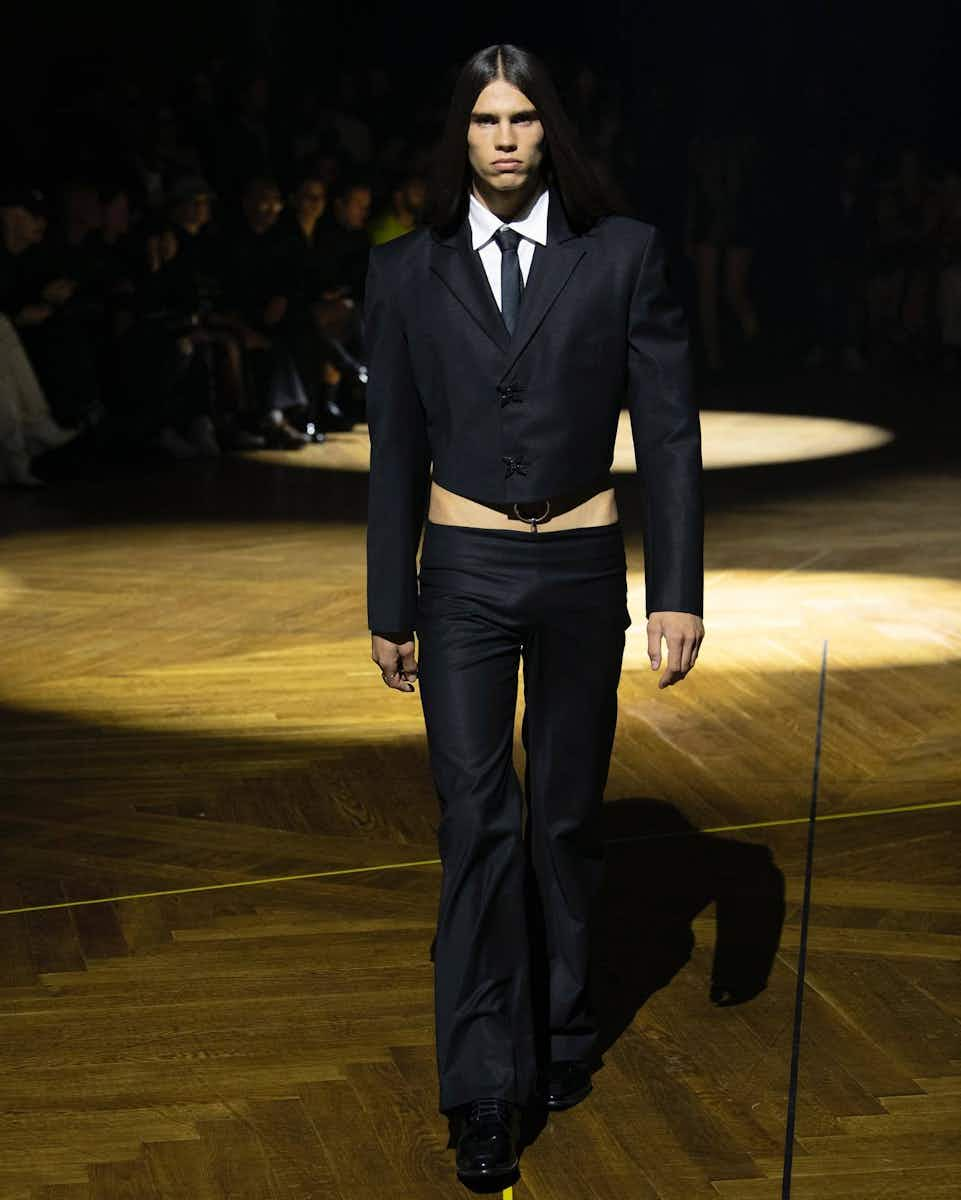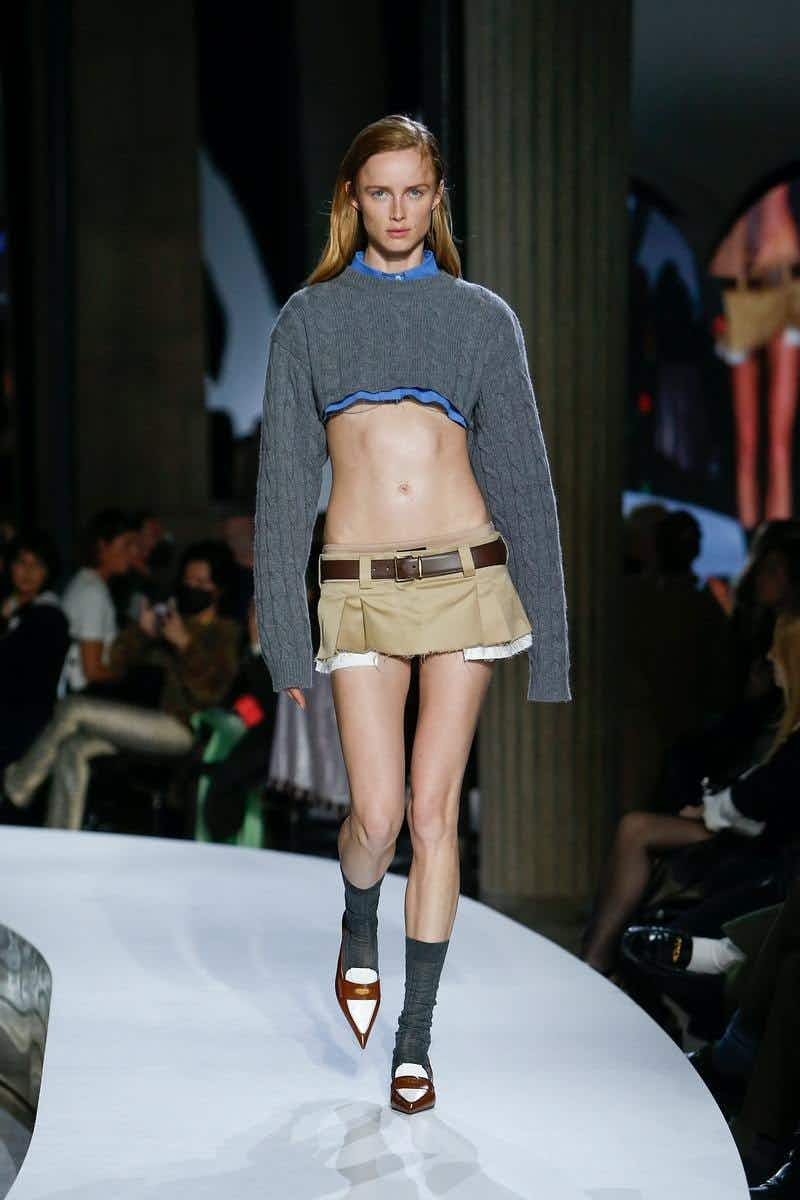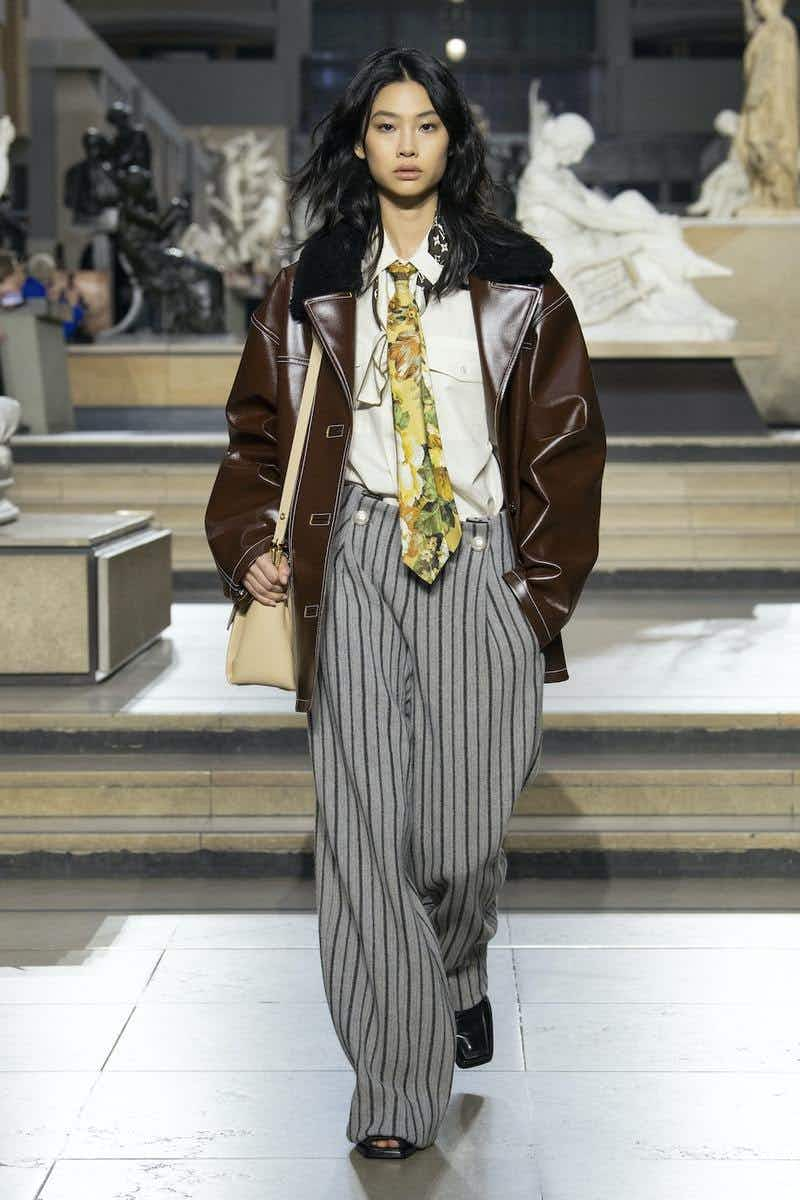 Mowalola followed a similar, stylistic trajectory as Miu Miu's hardline approach for her most recent show. The SS23 collection – turbo-fuelled, sexually-charged – featured tailored blazers sliced at the torso, worn with buttoned-up white shirts and neat ties poking between the collar. A grey pinstripe suit was reappropriated entirely and became a mini skirt and a sort-of cape, with the blazer hanging off the shoulders but still bearing the rigid structure of a white-collar worker's office attire.

These interpretations of traditional workwear are salacious in their new forms and shake hands with the changing attitudes towards the workplace. As we watch record resignations unfold, fashion is lapping up the rebelliousness of it all, a wink at the CCTV camera and a middle finger at bad bosses nationwide.

Dressing for anti-ambition has grown since the plaid-shirted slacker culture of the ​'80s, ​'90s and early-'00s. Films like Kids, Clueless, Ghost Town and Mean Girls presented anti-ambition as lazy. Today, anti-ambition has become a status symbol of autonomy, of doing what you want, when you want. And why not look good while doing it?


More like this