Everything going down at New York Fashion Week AW20

Rui Zhou, Private Policy, Sandy Liang, Dion Lee, Puppets and Puppets, Proenza Schouler, Eckhaus Latta, Christian Cowan, Marc Jacobs...
ECKHAUS LATTA AW20
Eckhaus Latta decided to unexpectedly forgo their familiar territory of Brooklyn this season, instead showing their autumn ready-to-wear collection in Lower Manhattan's historic Seaport district. Familiar faces like Coco Gordon Moore and Paloma Elsesser donned looks that can best be described as aspirational dressing for art students, the label's speciality. As an exercise in tension, from the clashing colour palette of day-glo neons and muted pastels and earth tones, to the busy mixes of patterns and textures and even the sparse but grating percussion soundtrack, the brand still managed to stick the landing.

What did it look like?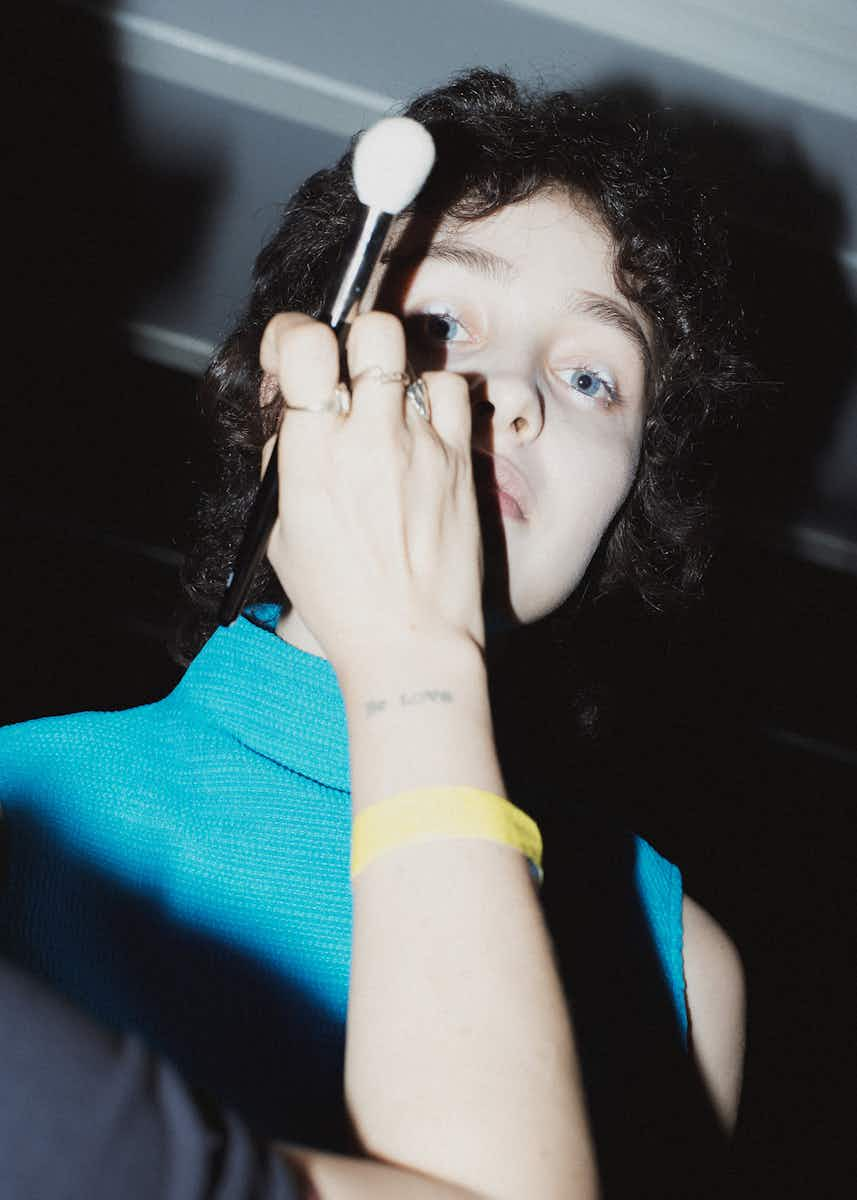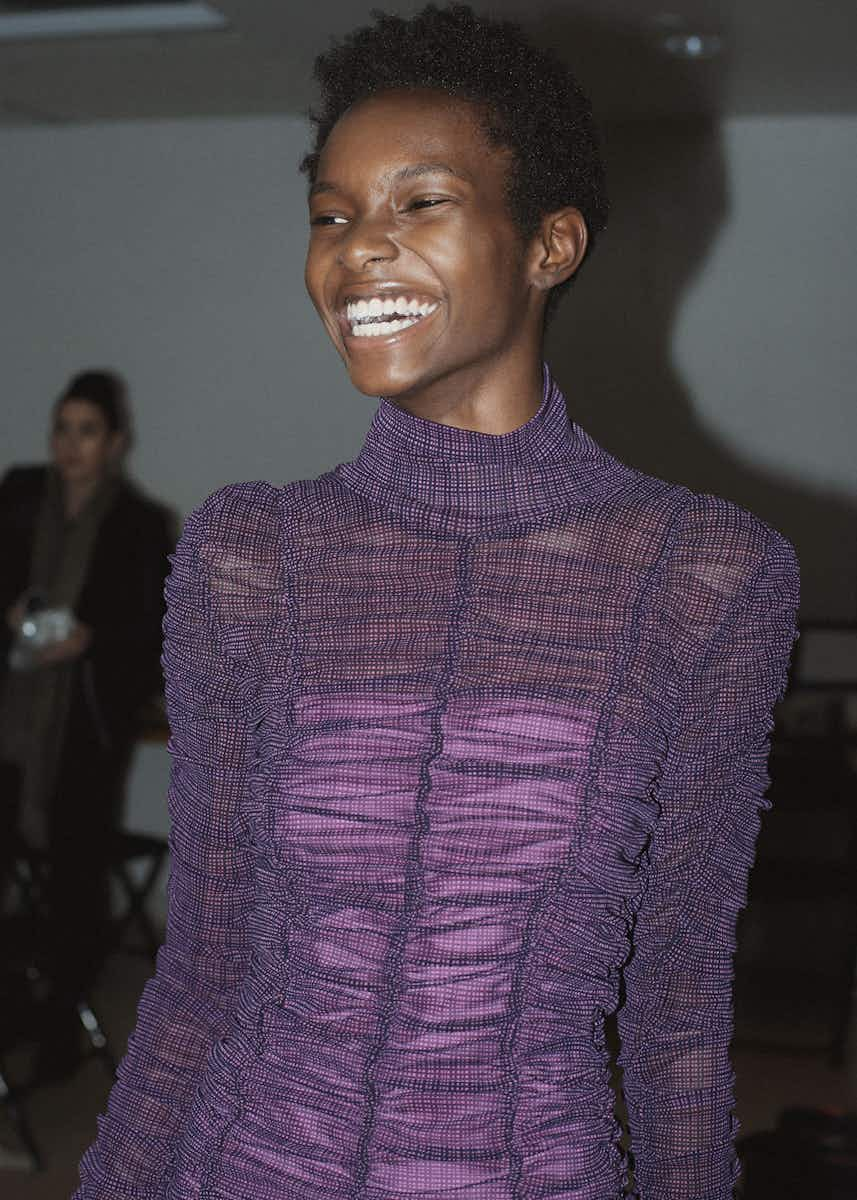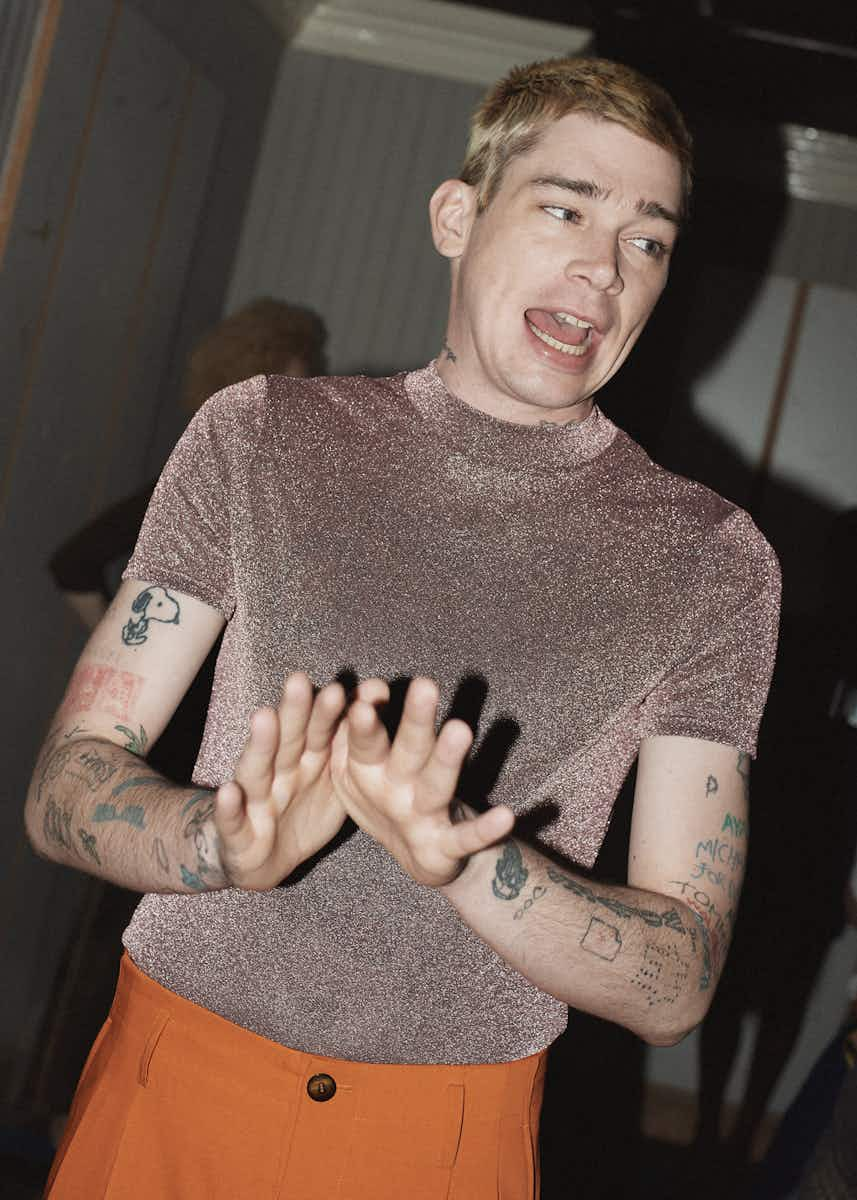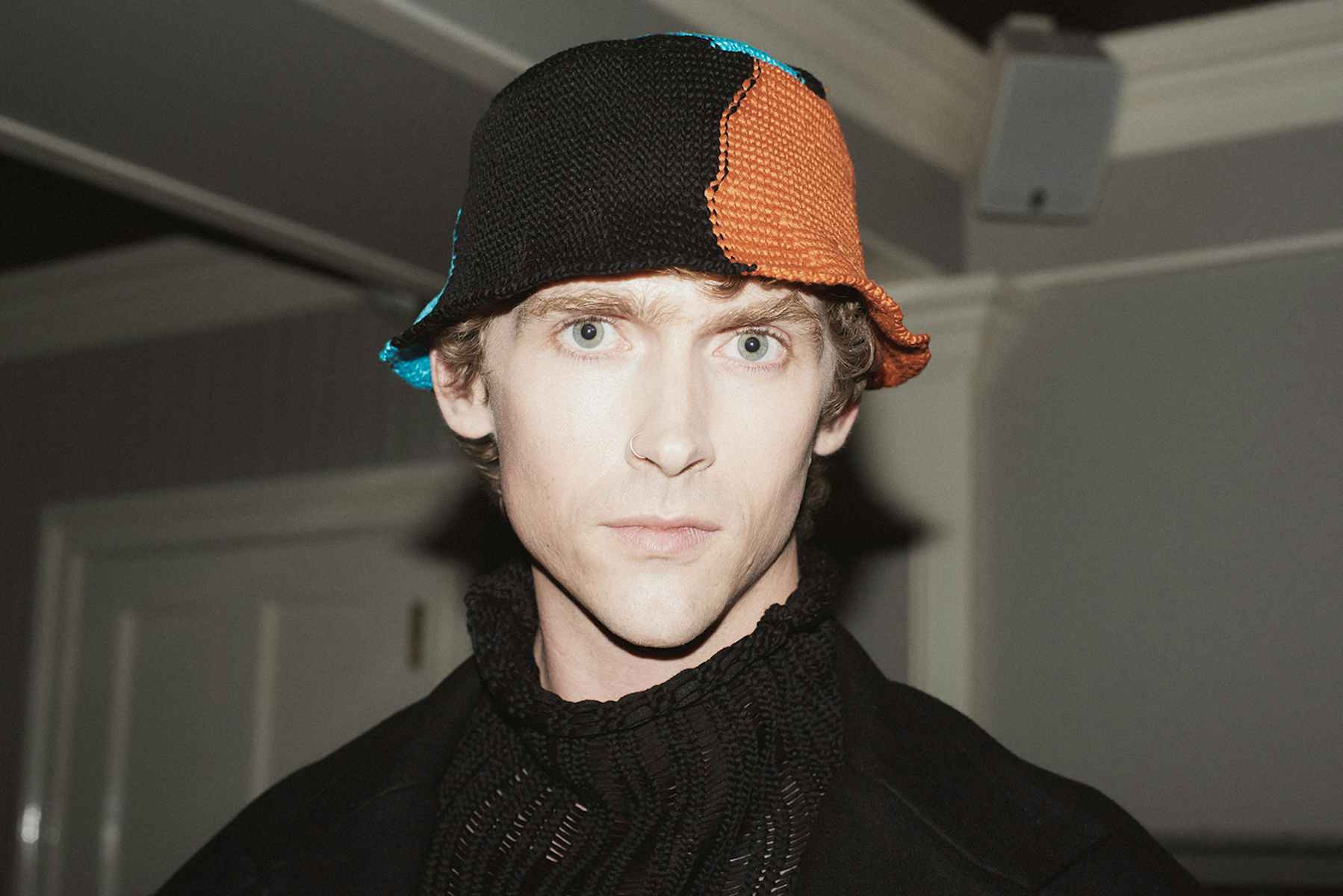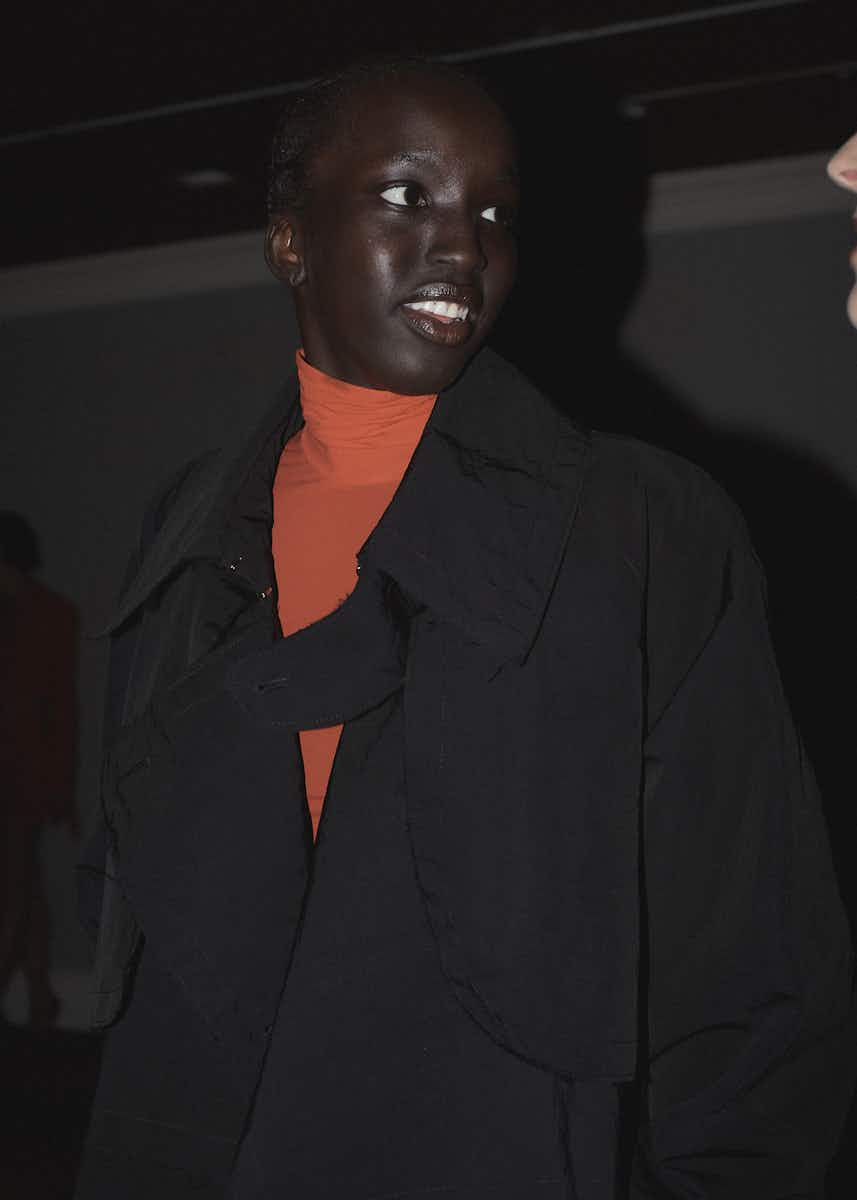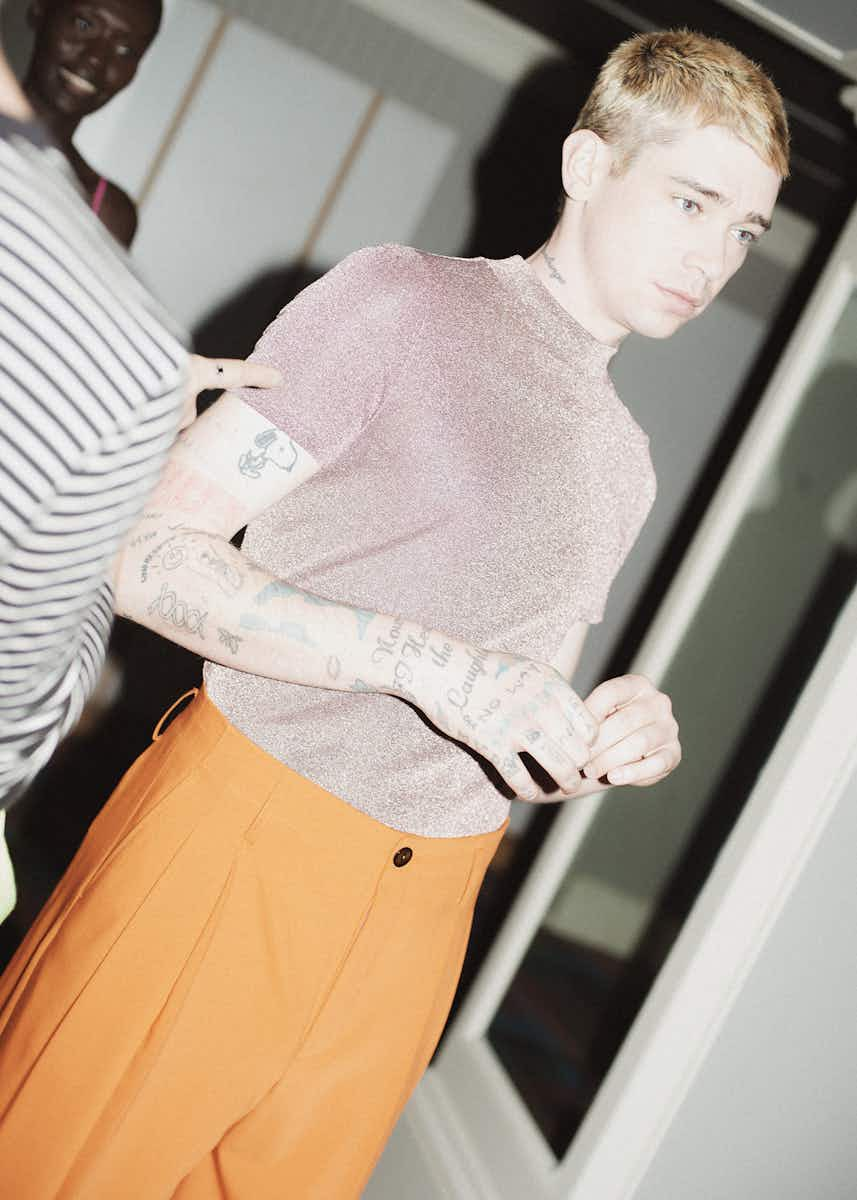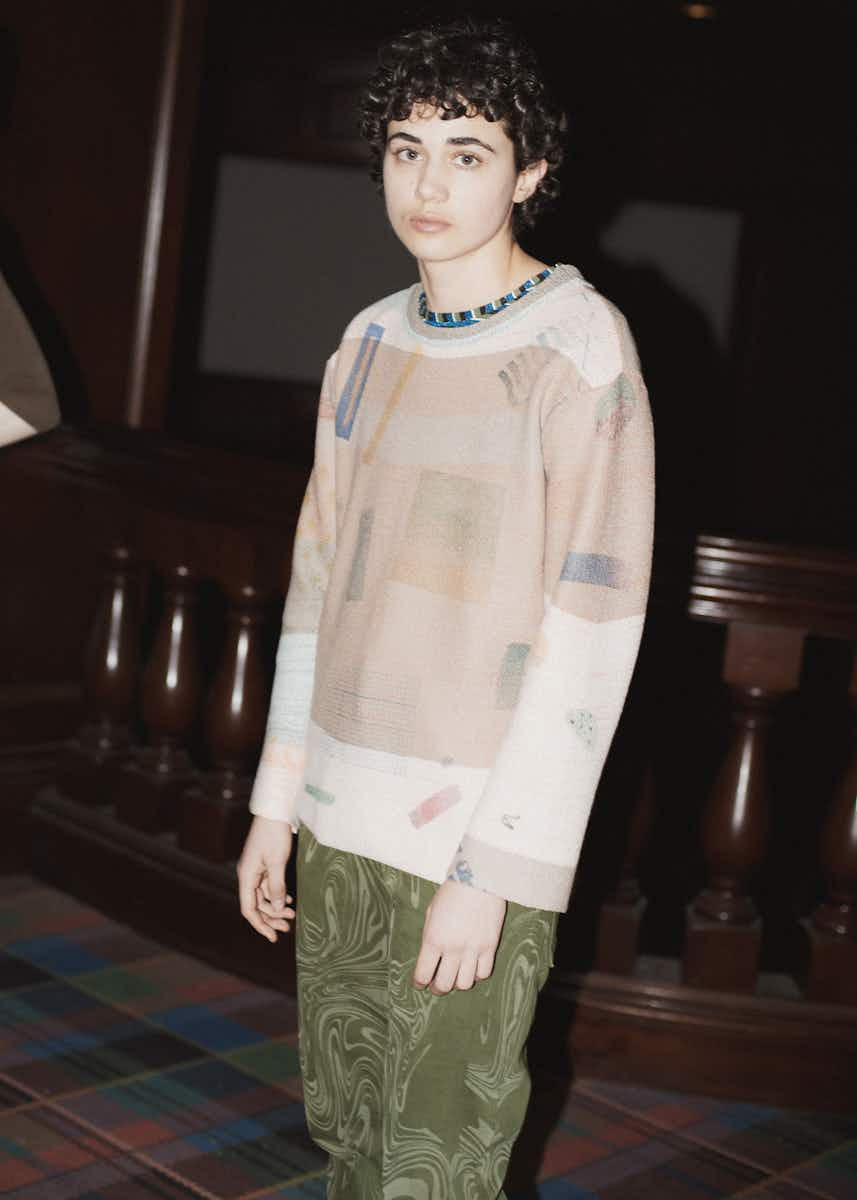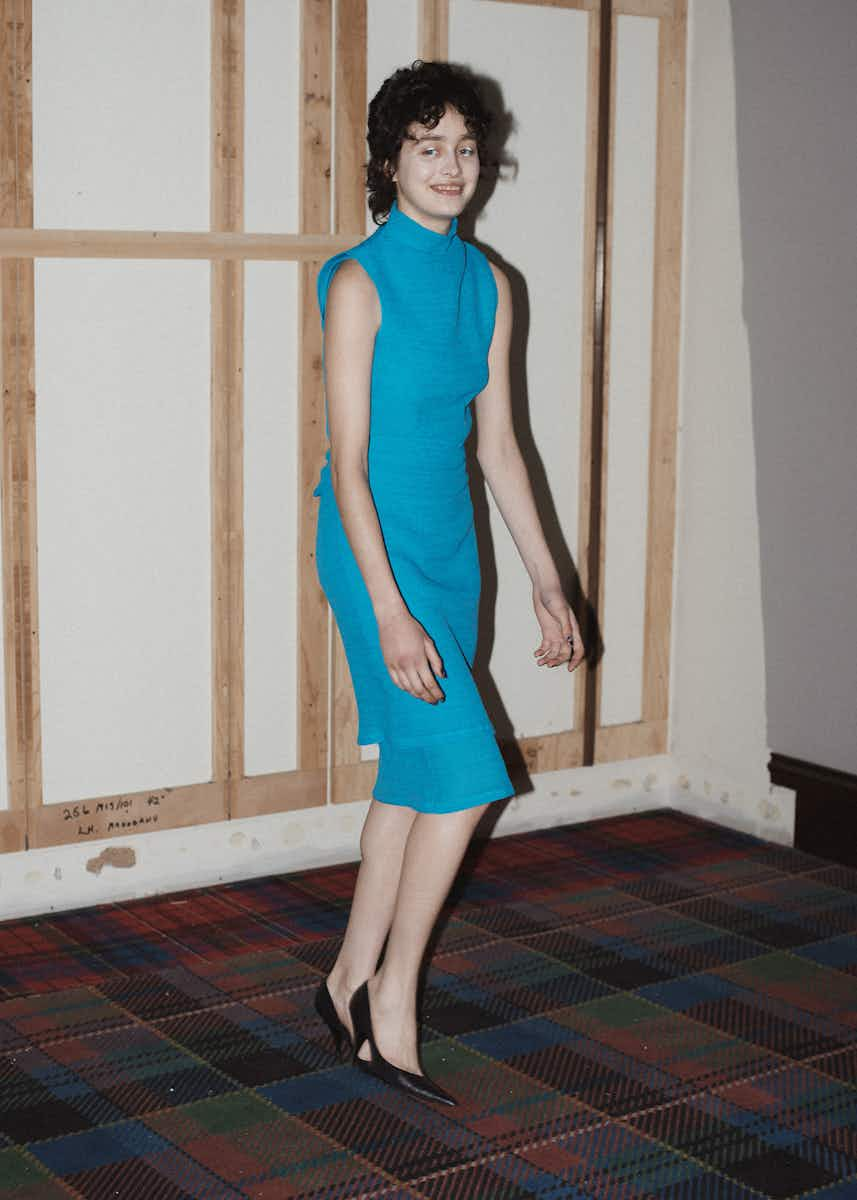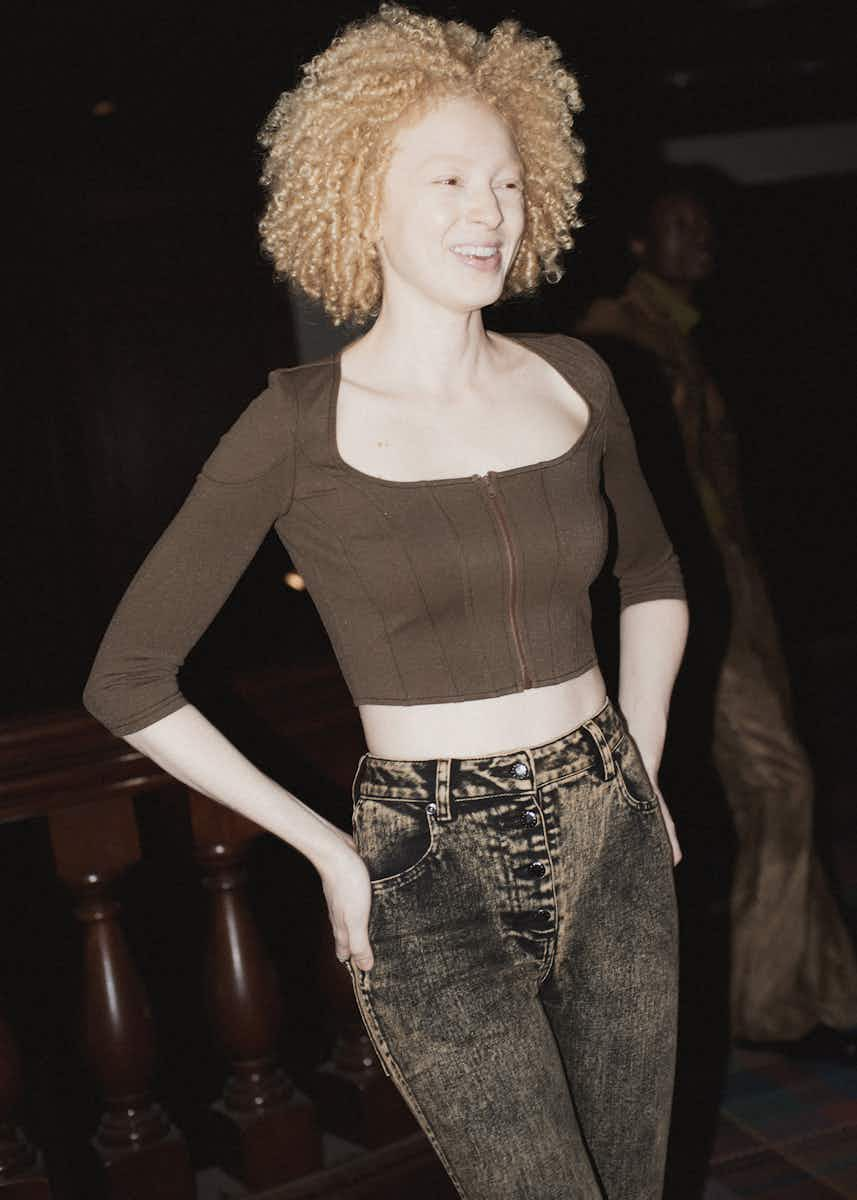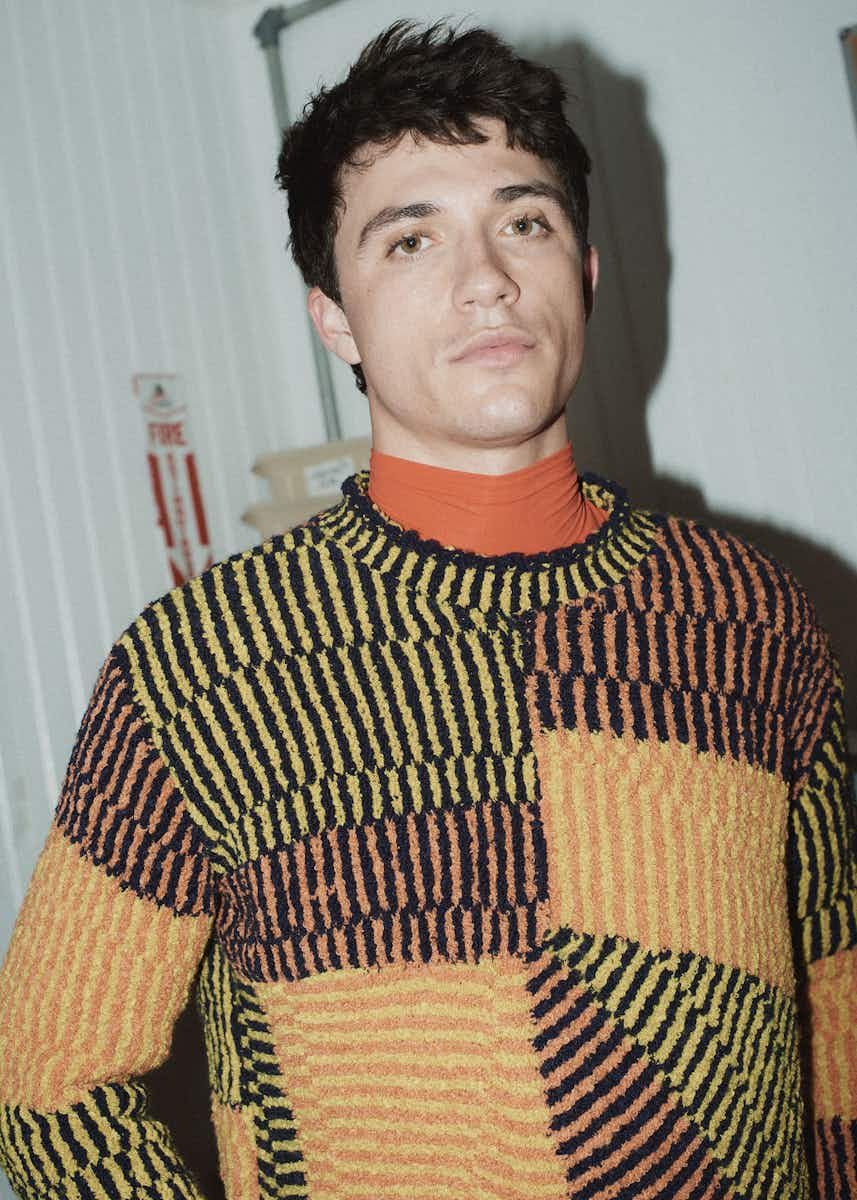 PROENZA SCHOULER AW20
Proenza Schouler's Lazaro Hernandez and Jack McCollough stuck to their guns, approaching decidedly wearable pieces with an inventive edge. The design duo sent models down the runway in glossy patent leather, sequins and waiting-room-watercolor patterns, harkening back to the golden age of business formal. Knitted dresses got the superwoman treatment, with silk printed scarves buttoned on the back like a cape. Kaia Gerber and Gigi Hadid played dress-up in supersized asymmetrical ​'80s power suits that look like they were pulled straight out of a very glamorous mom's closet – Cindy Crawford would be proud.
What did it look like?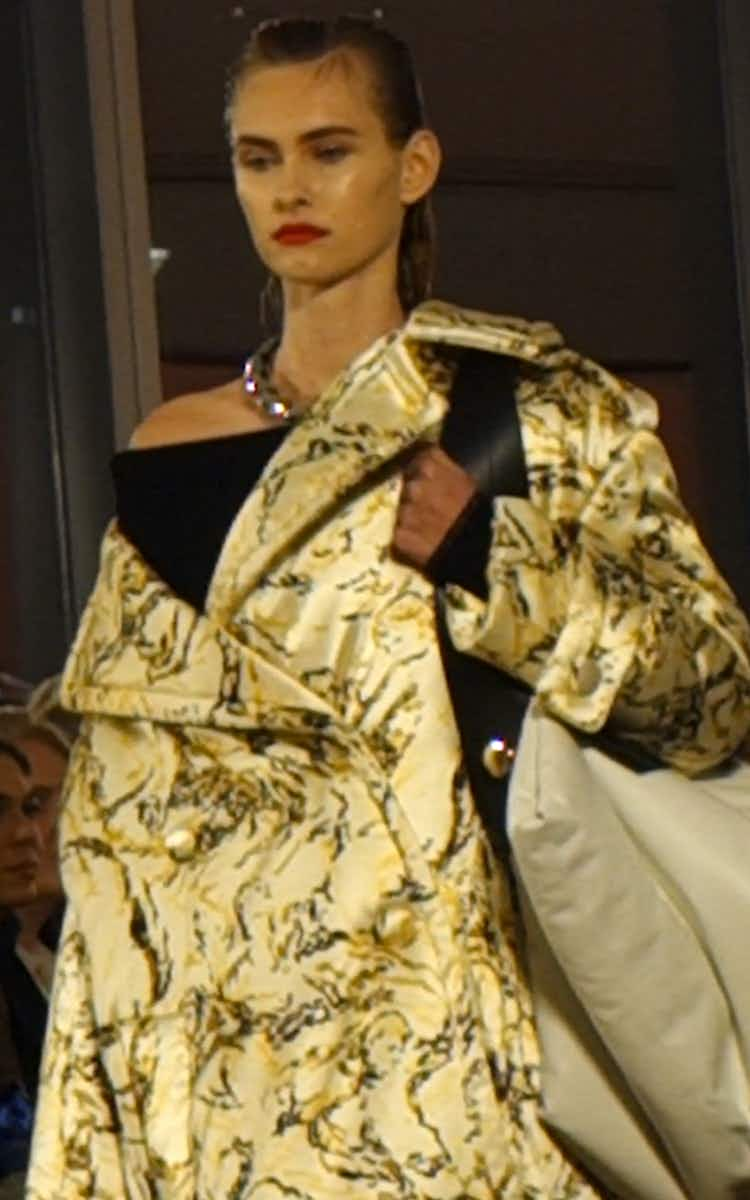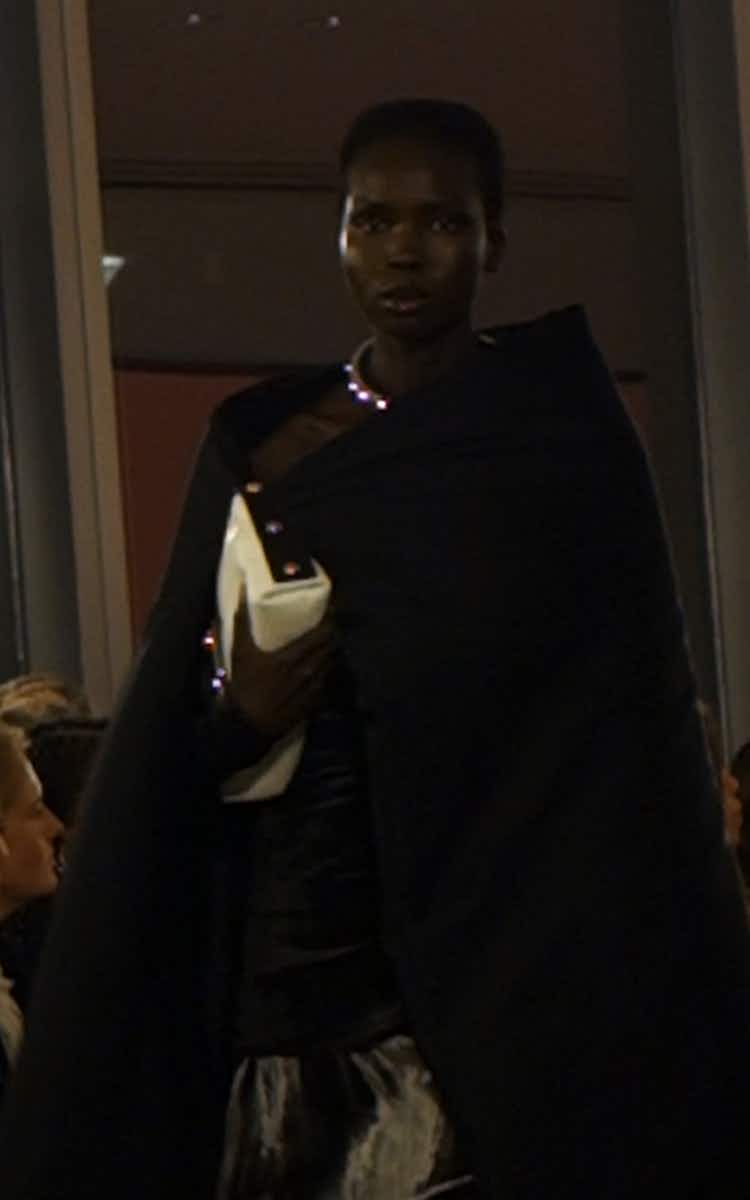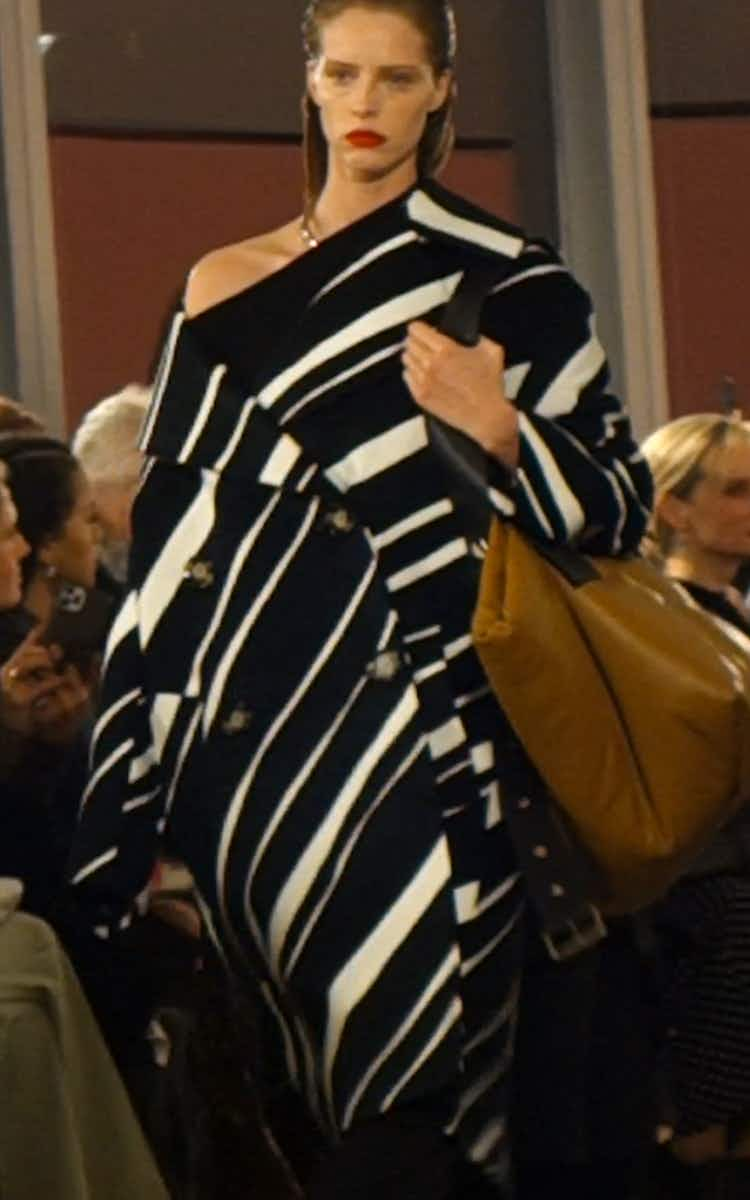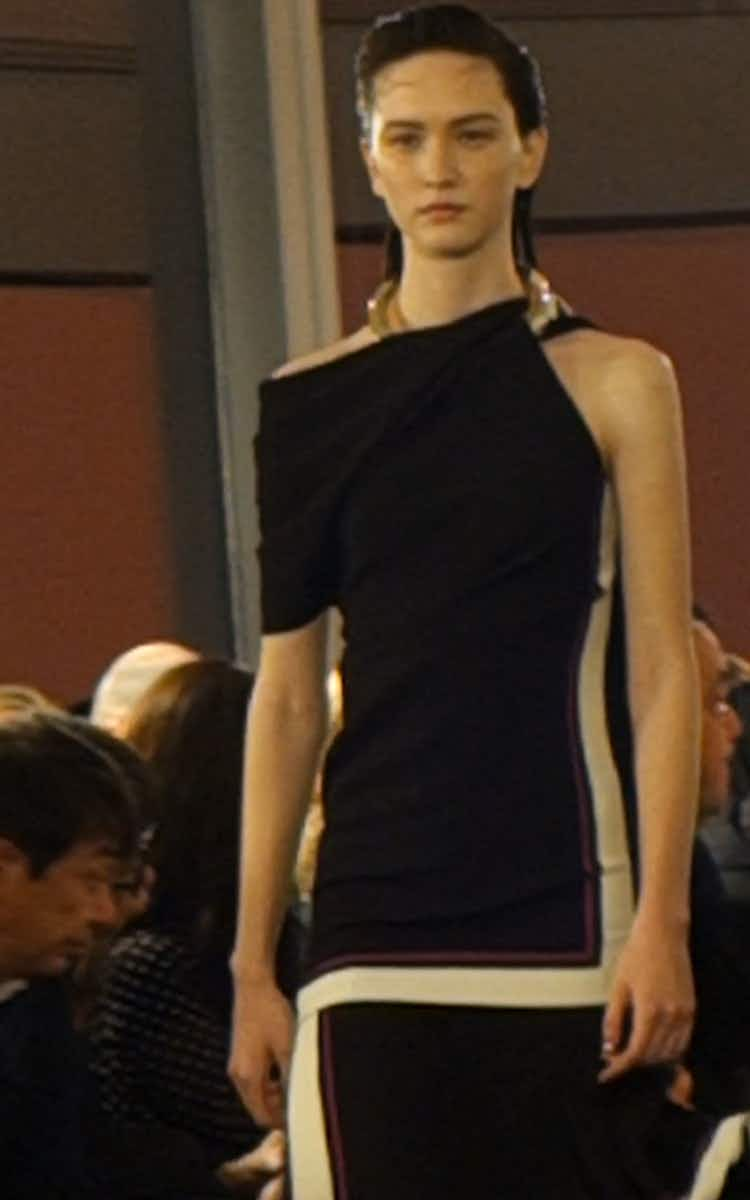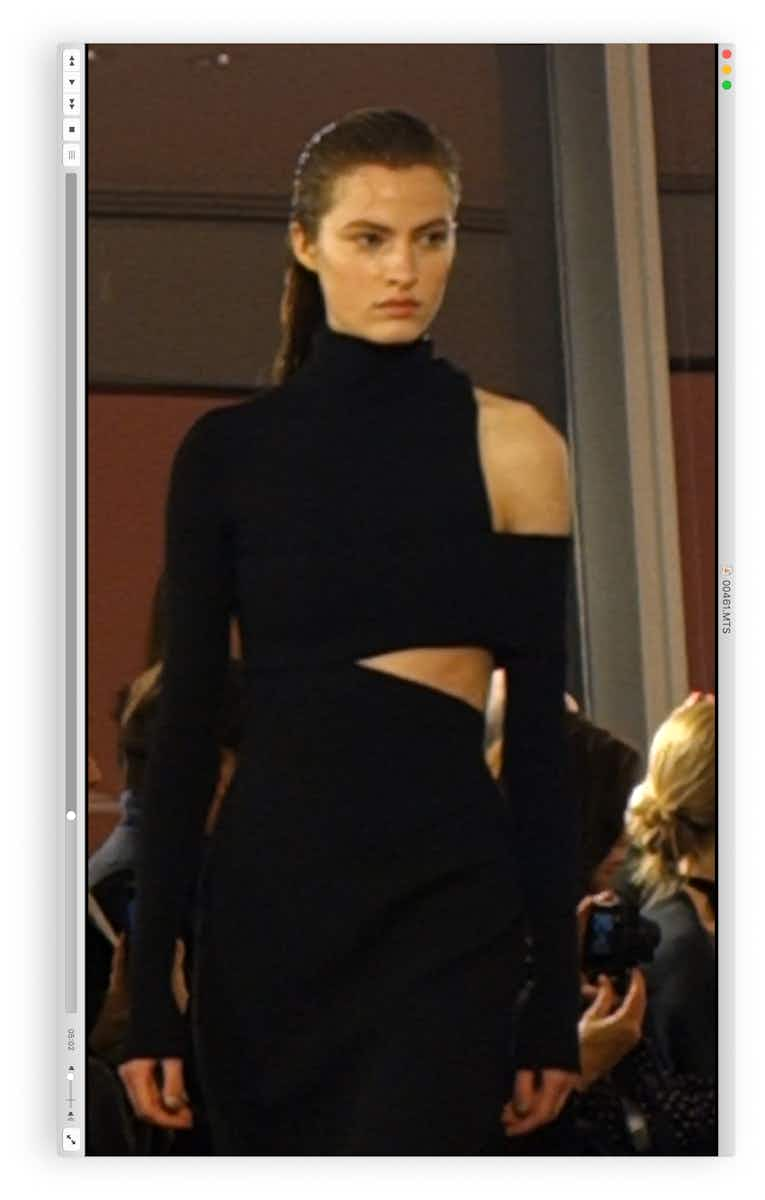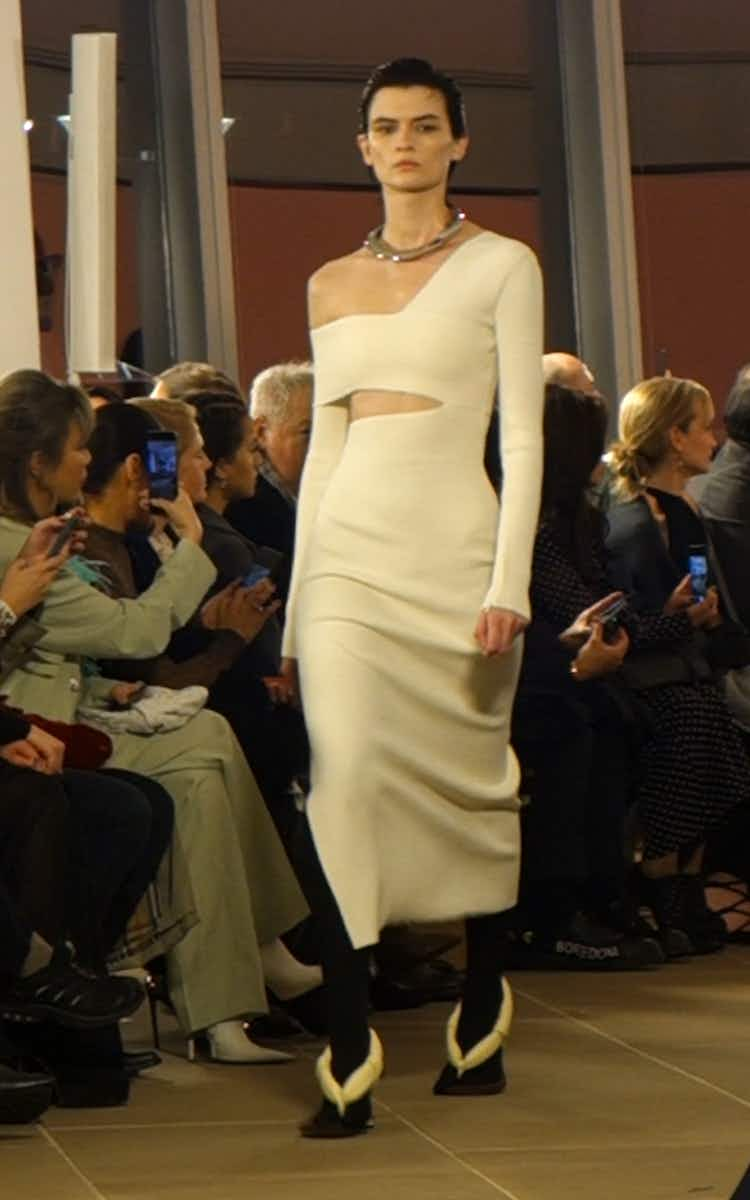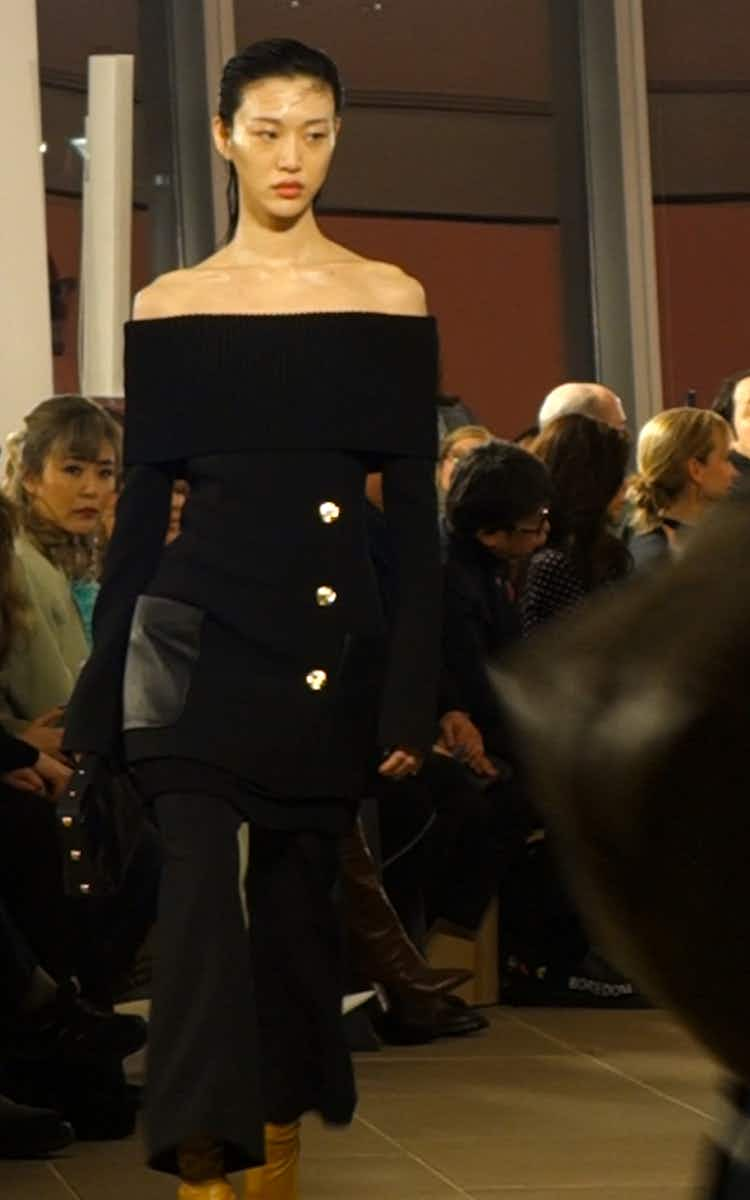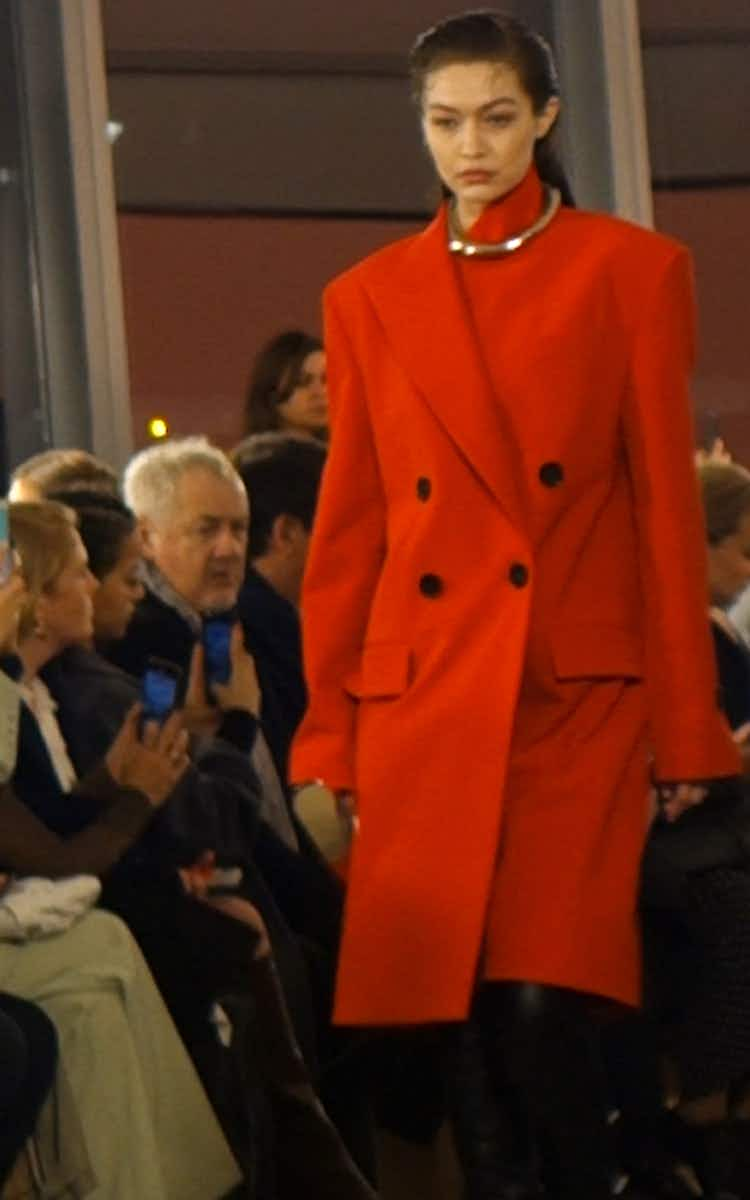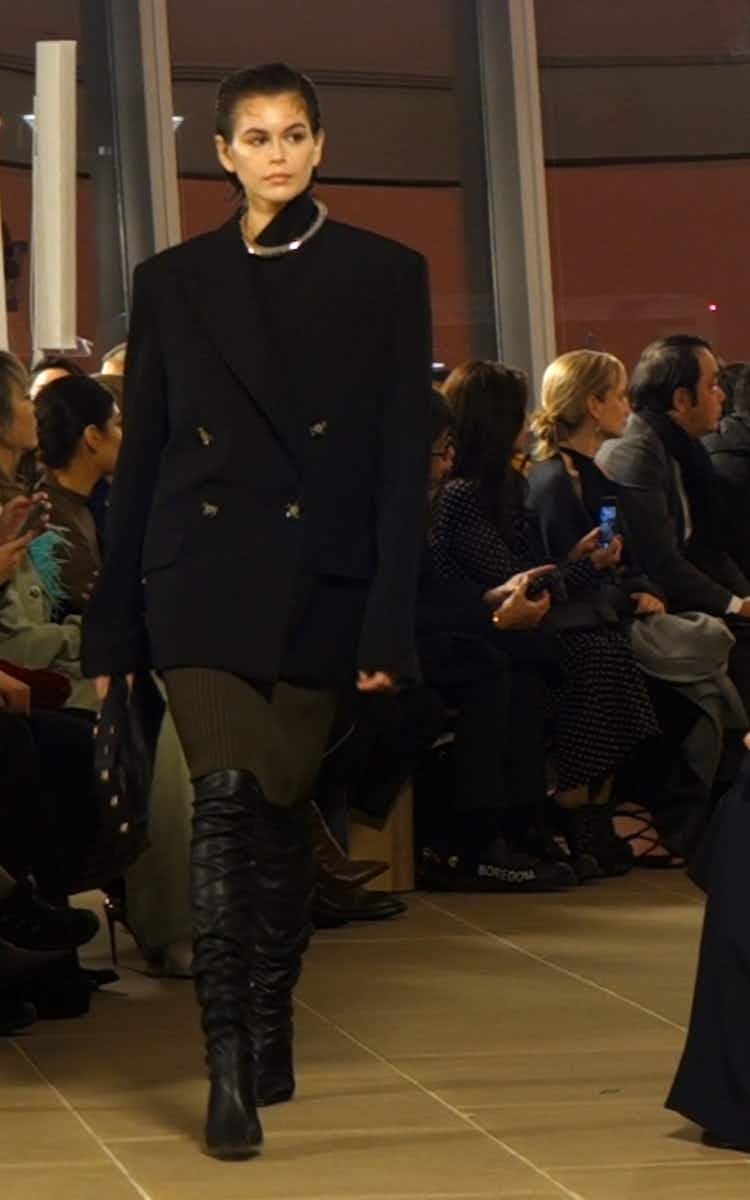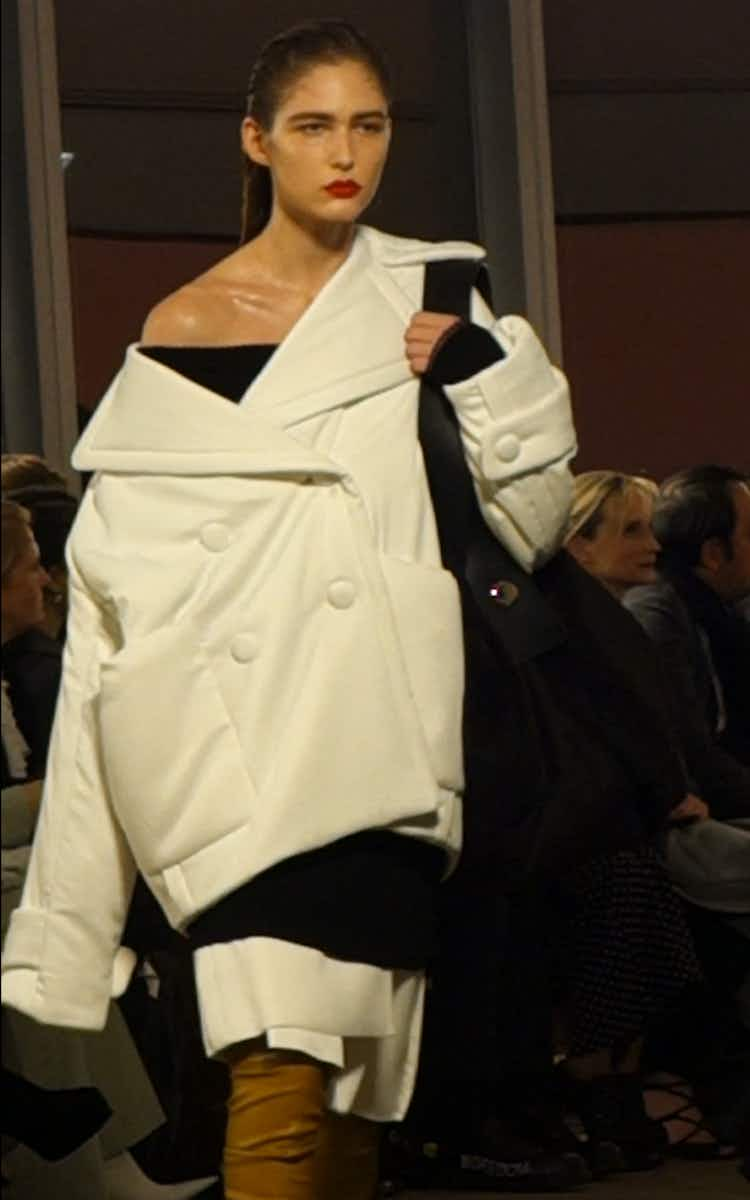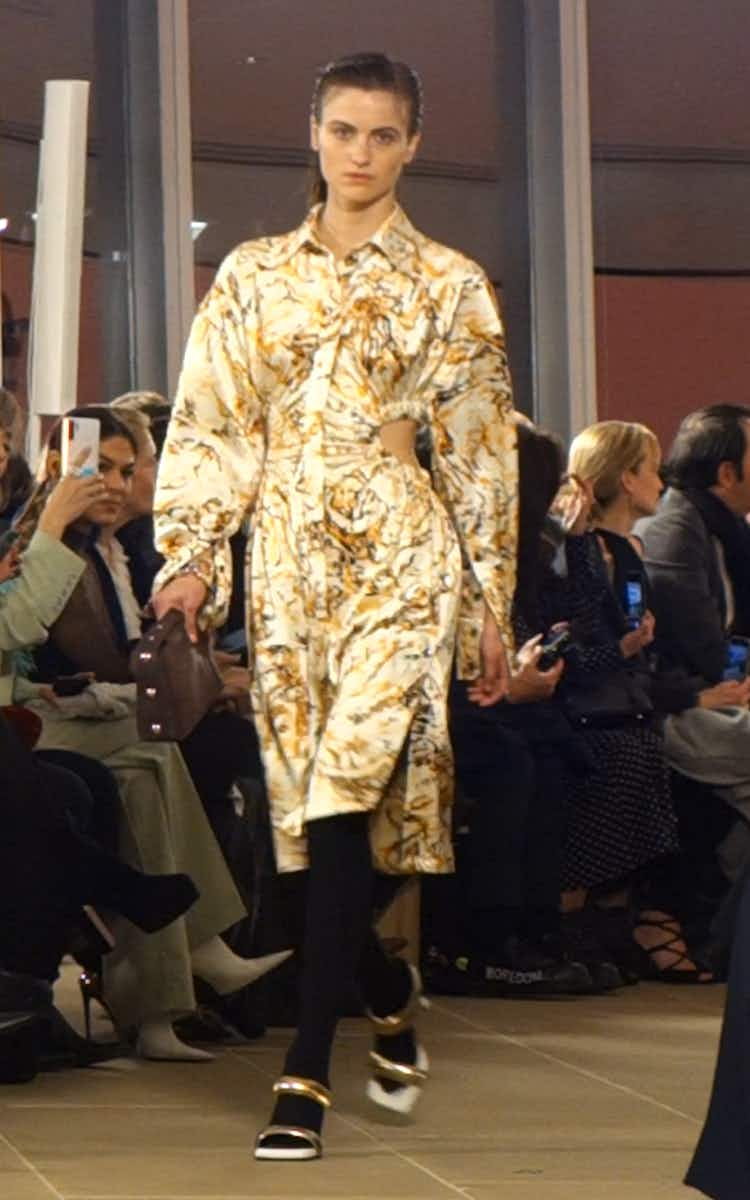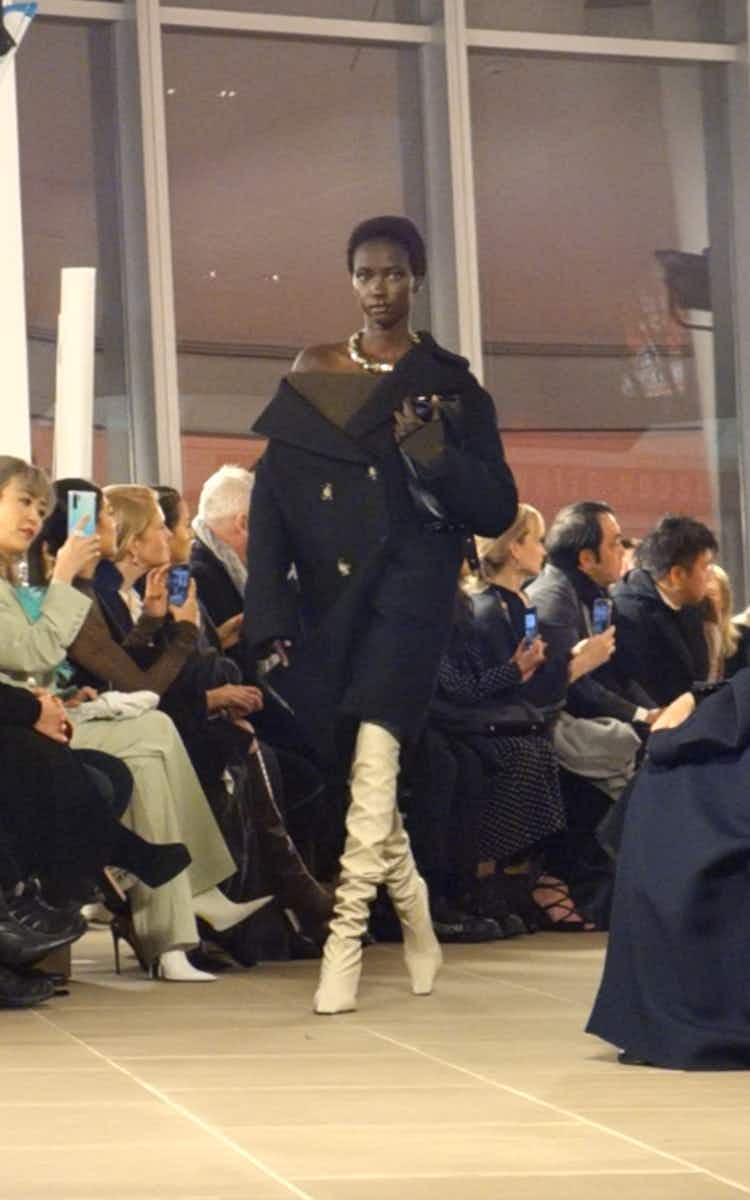 PUPPETS AND PUPPETS AW20

Artist Carly Mark and designer Ayla Argentina sure know how to have a good time. For their riotous ren faire-chic fall collection, the one genuinely fun pit stop on the NYFW schedule, they drew inspiration from the fantastical works of French illustrator Jean Giraud (aka Moebius) for a show populated by otherworldly characters in horned headpieces, metallic moiré and spandex. Models included Mission Chinese Food's Danny Bowien (who walked the runway barefoot, in technicolor chainmail) and glamazon Richie Shazam, as well as Caroline Polachek, who closed the show in a space-age green bustle gown.
What did it look like?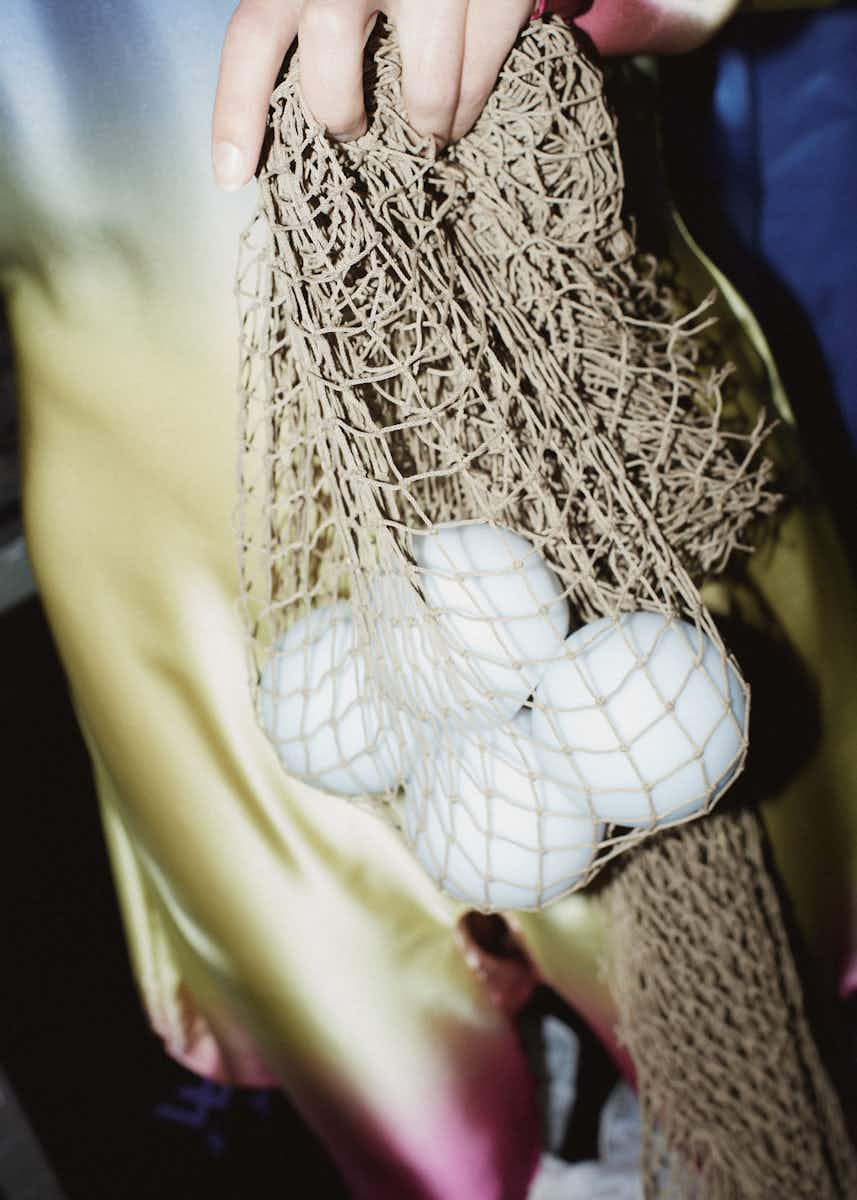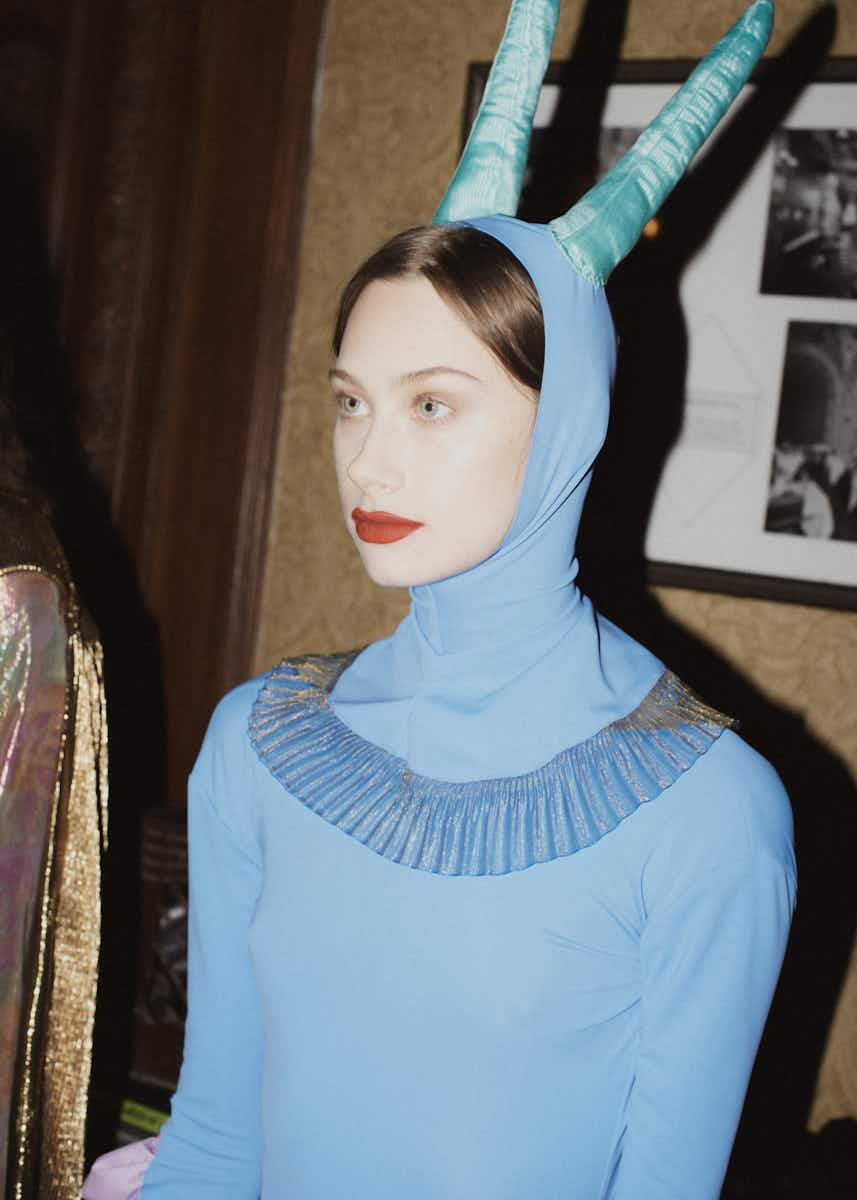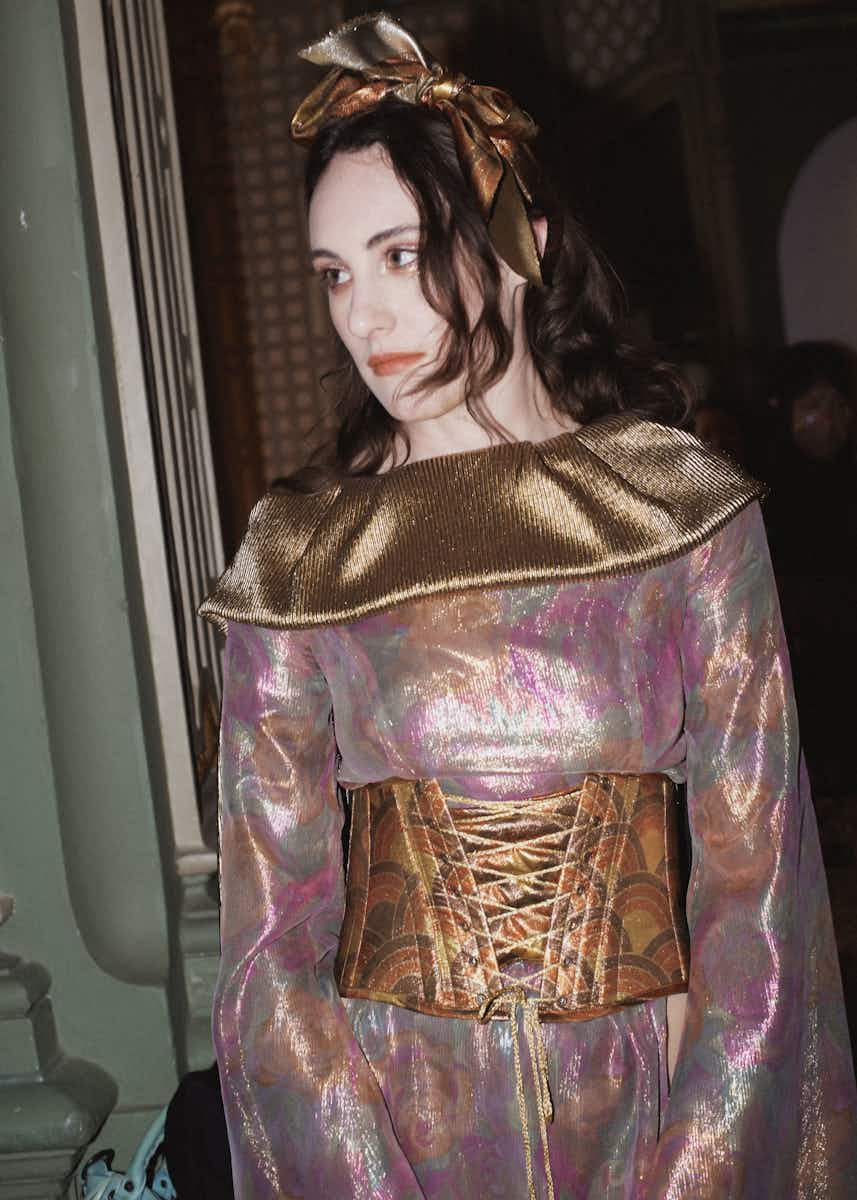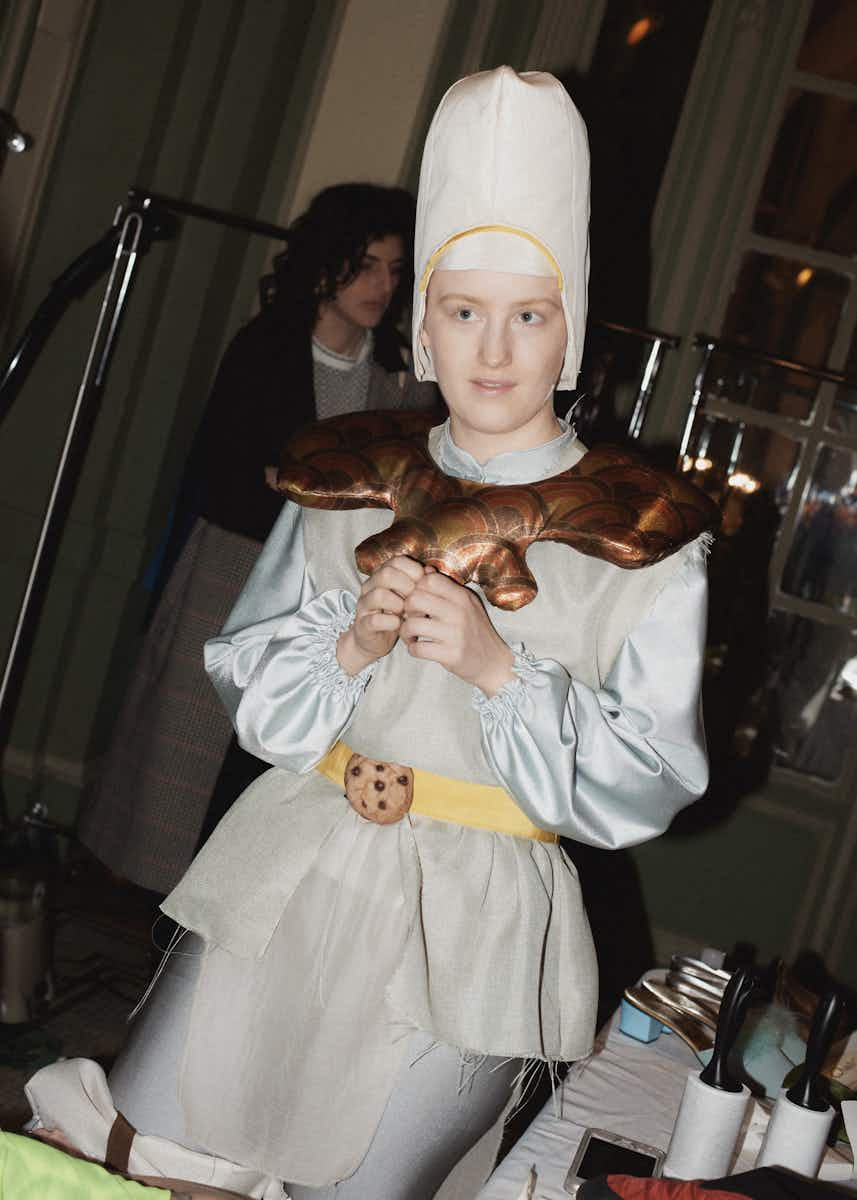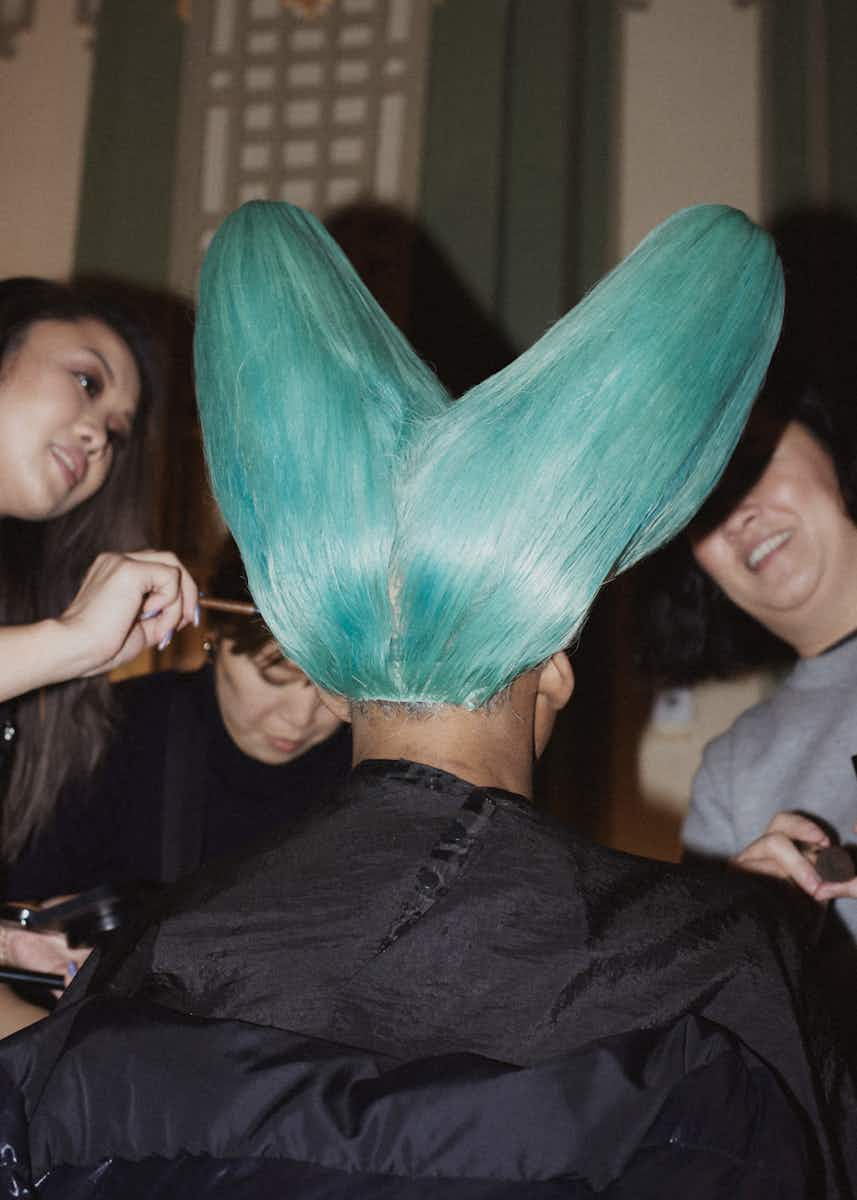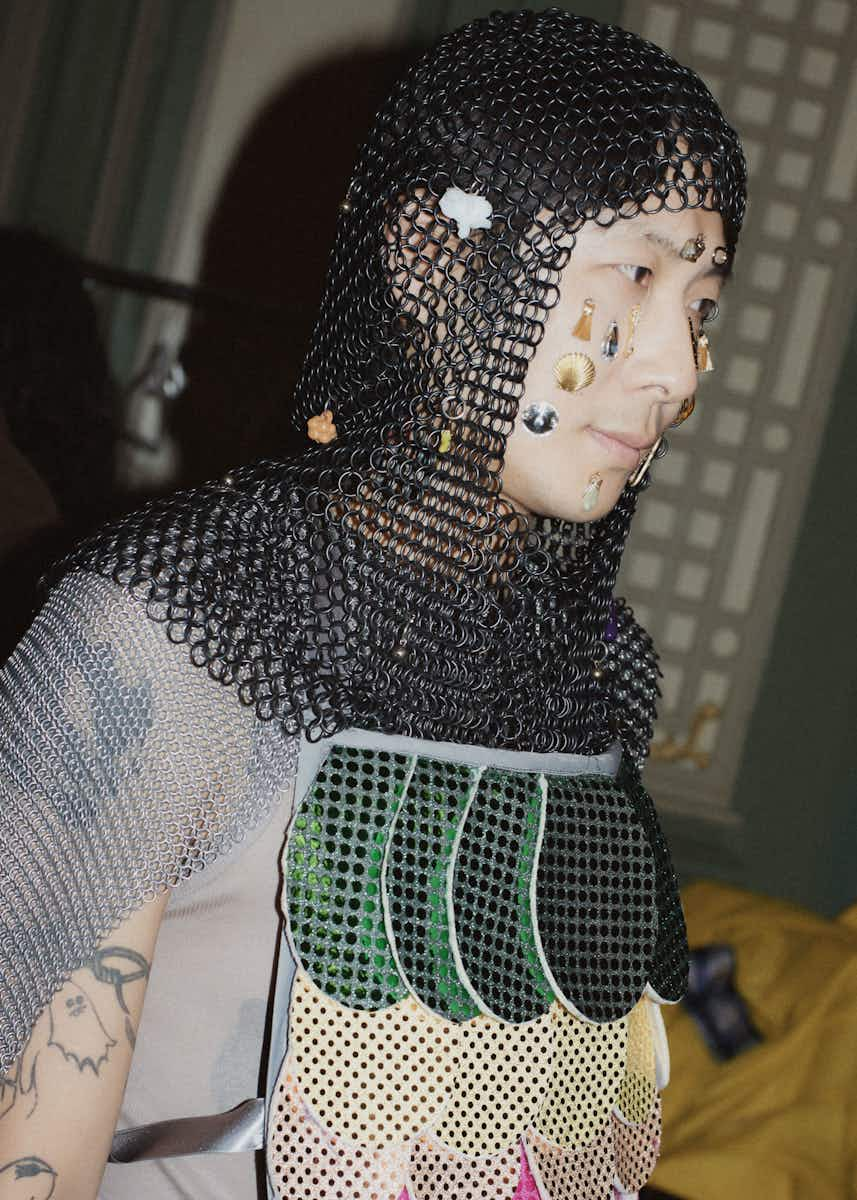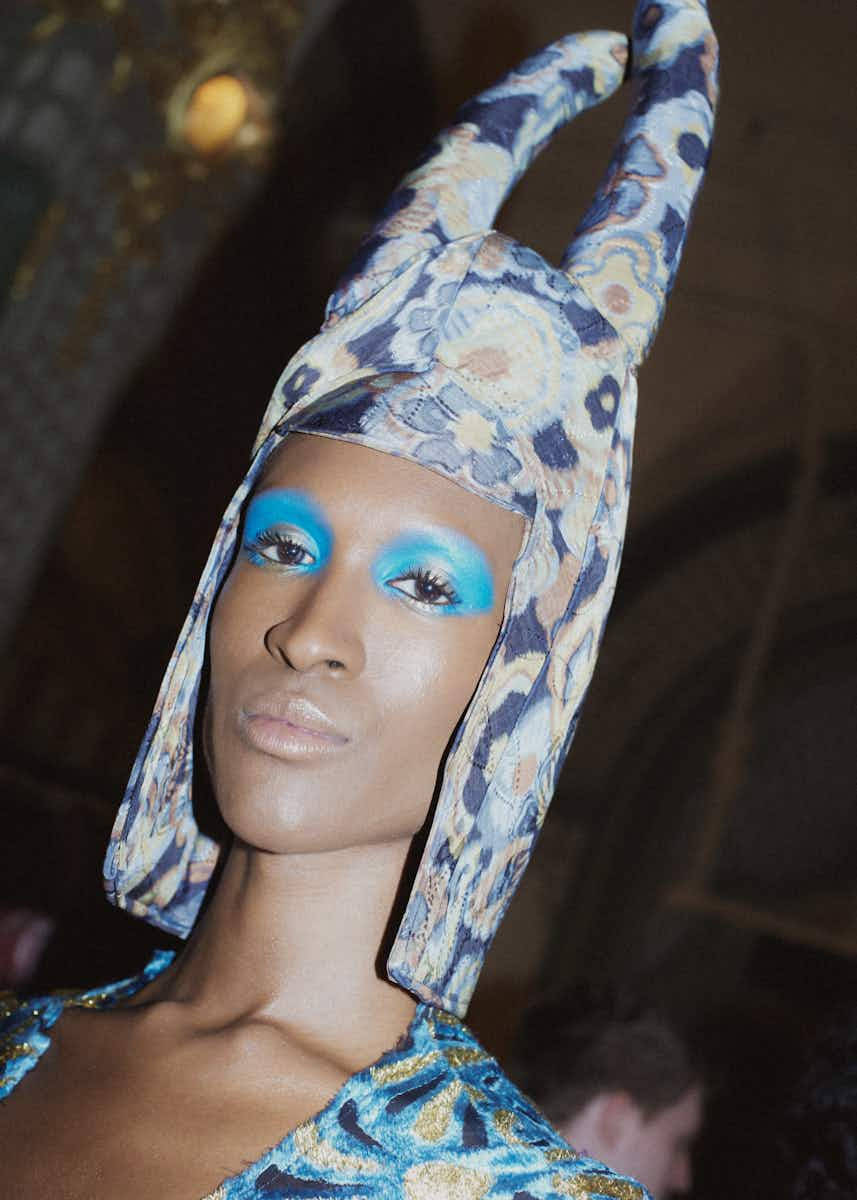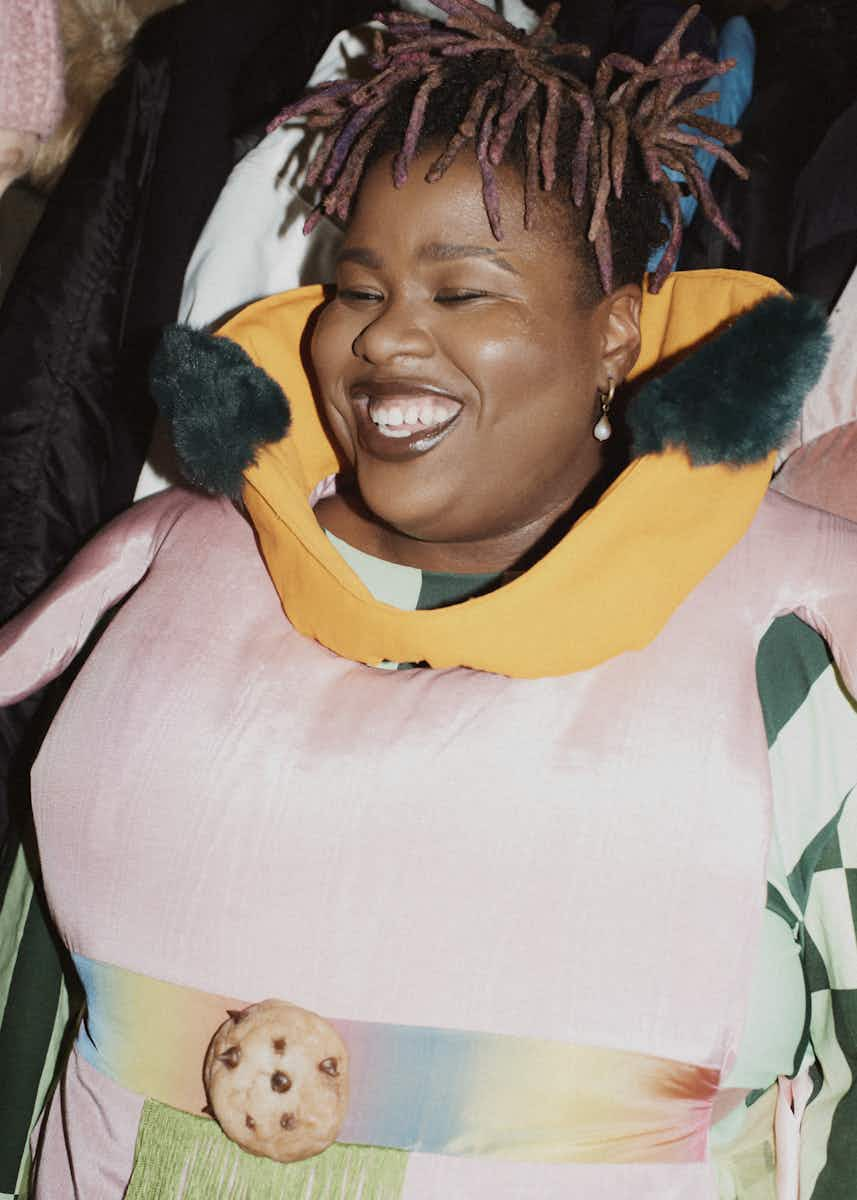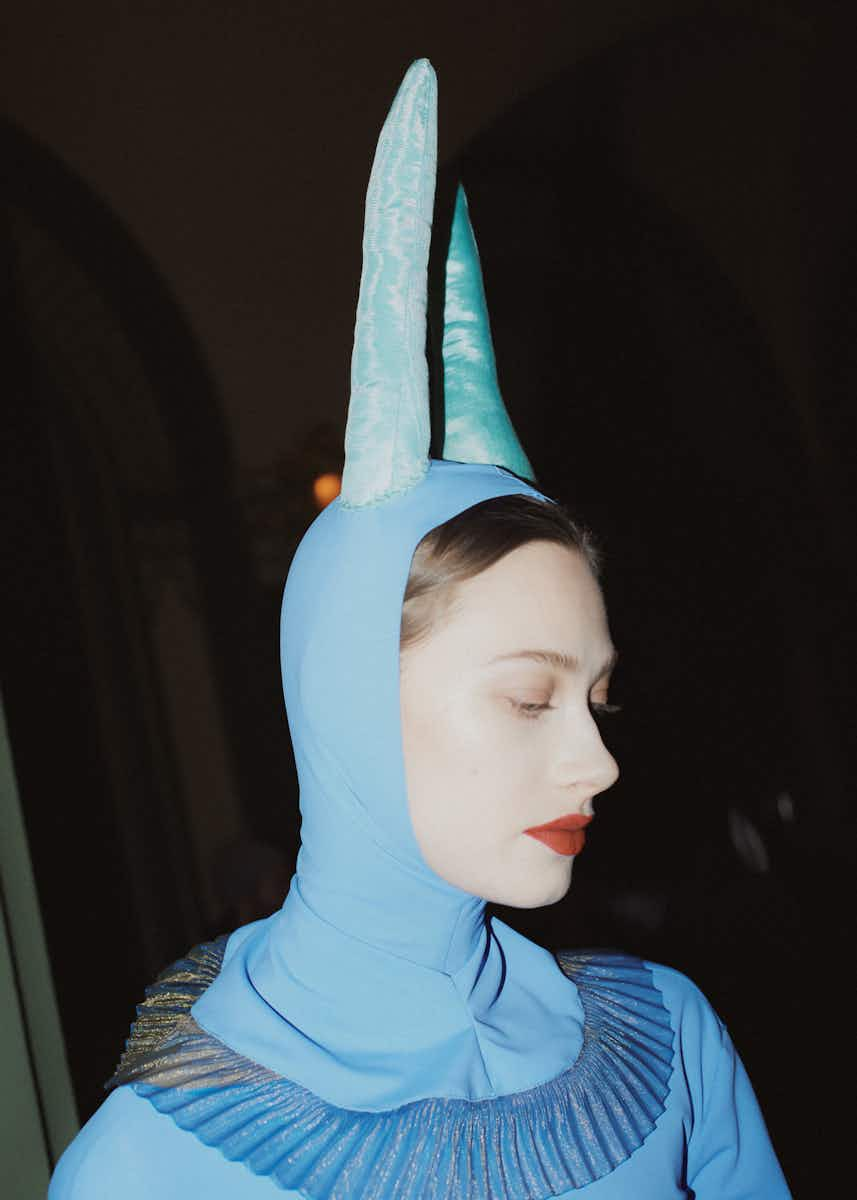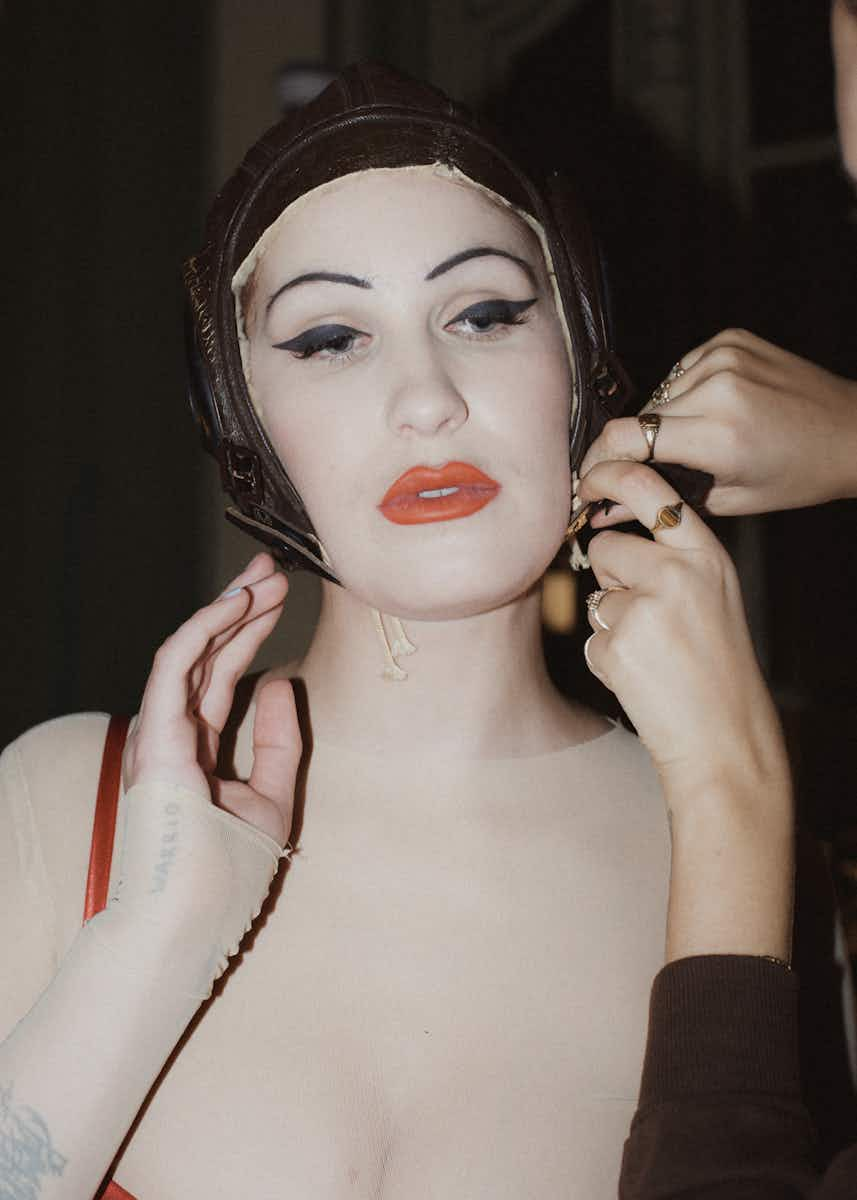 DION LEE AW20
Dion Lee is extremely good at upmarket sexy. Straight out of the gate (or, in this case, off of the escalators at New York's newest creative hub The Shed in Hudson Yards), models walked out wearing trousers whose top four inches were made out of a loose mesh, providing a sneaky peek at the lower abdomen. (Unclear if there is a sexier name for that area.)
Lee excels at footwear, with his square-toed, wafer-thin heels reminiscent of the same ones he showed last season. Several pairs of boots – leather, in one case denim – were knee-high and then folded over themselves down to the ankle. Gold link chains added a bit of a glint to midriffs, which were often belted in nude colours. Lee uses layers to great effect, making basics actually covetable. There were a few tie-dye looks, which, cash in I guess. Other than that, the AW20 offering from Lee is the whole peekaboo package.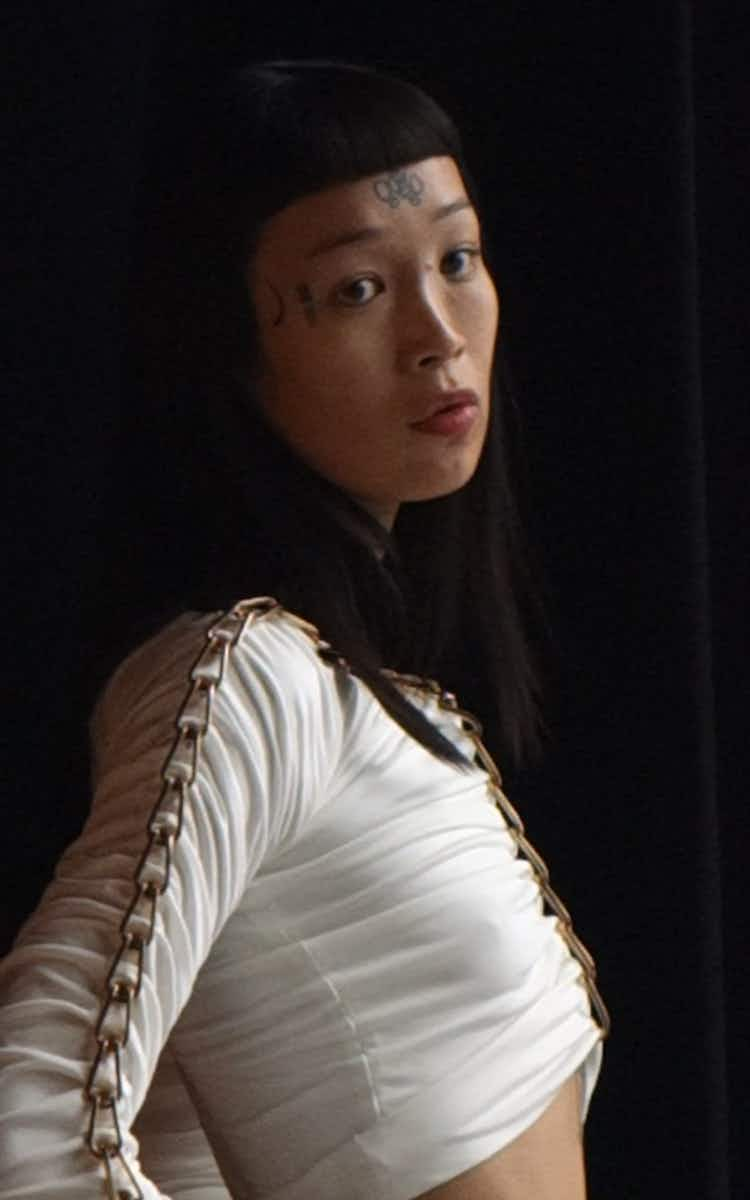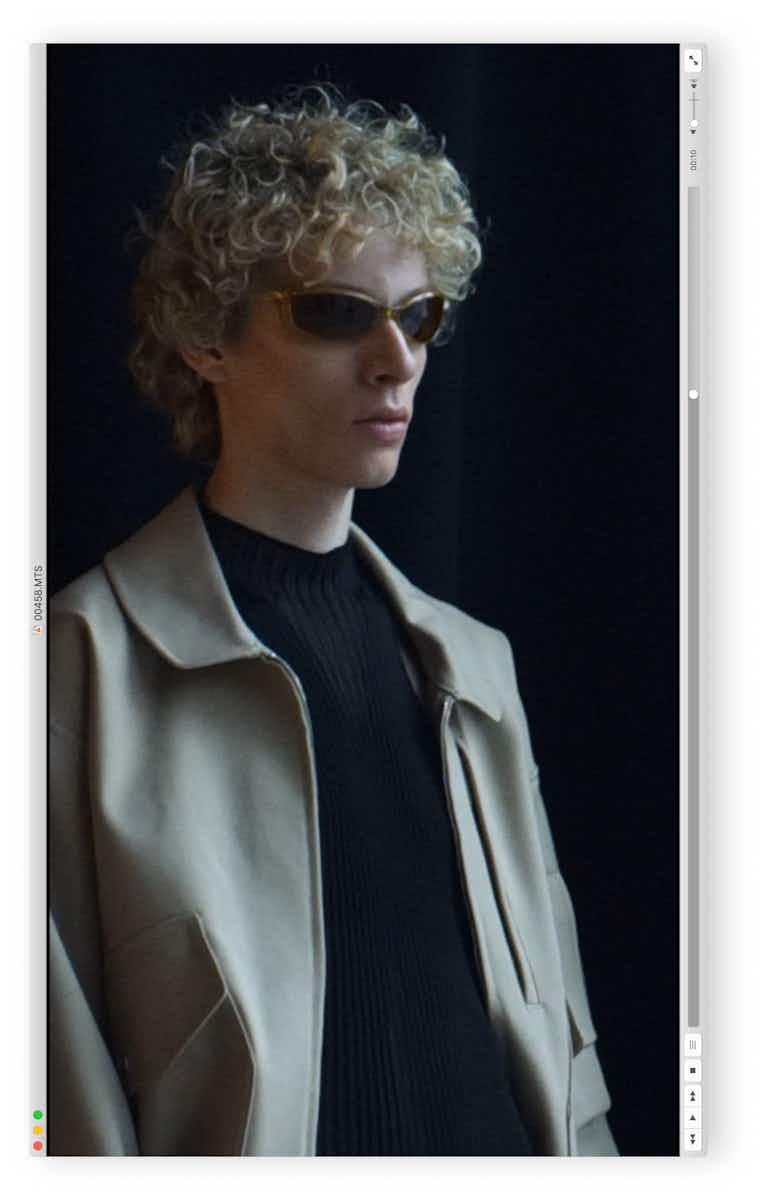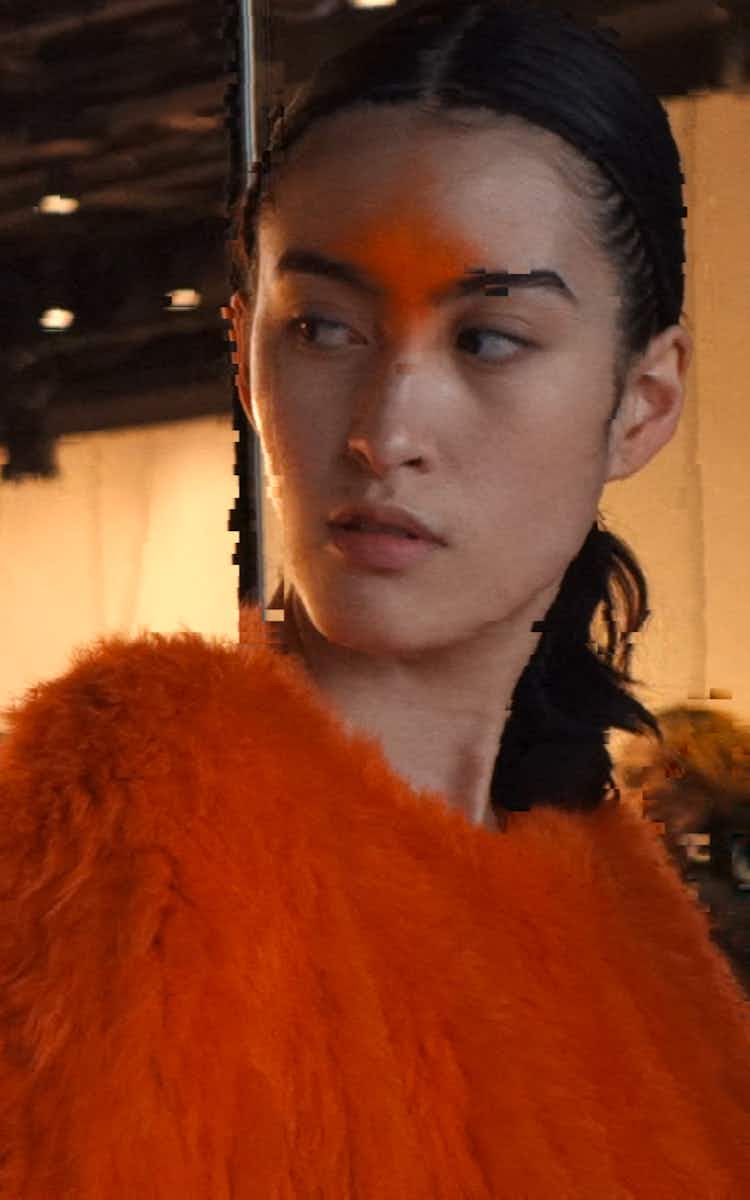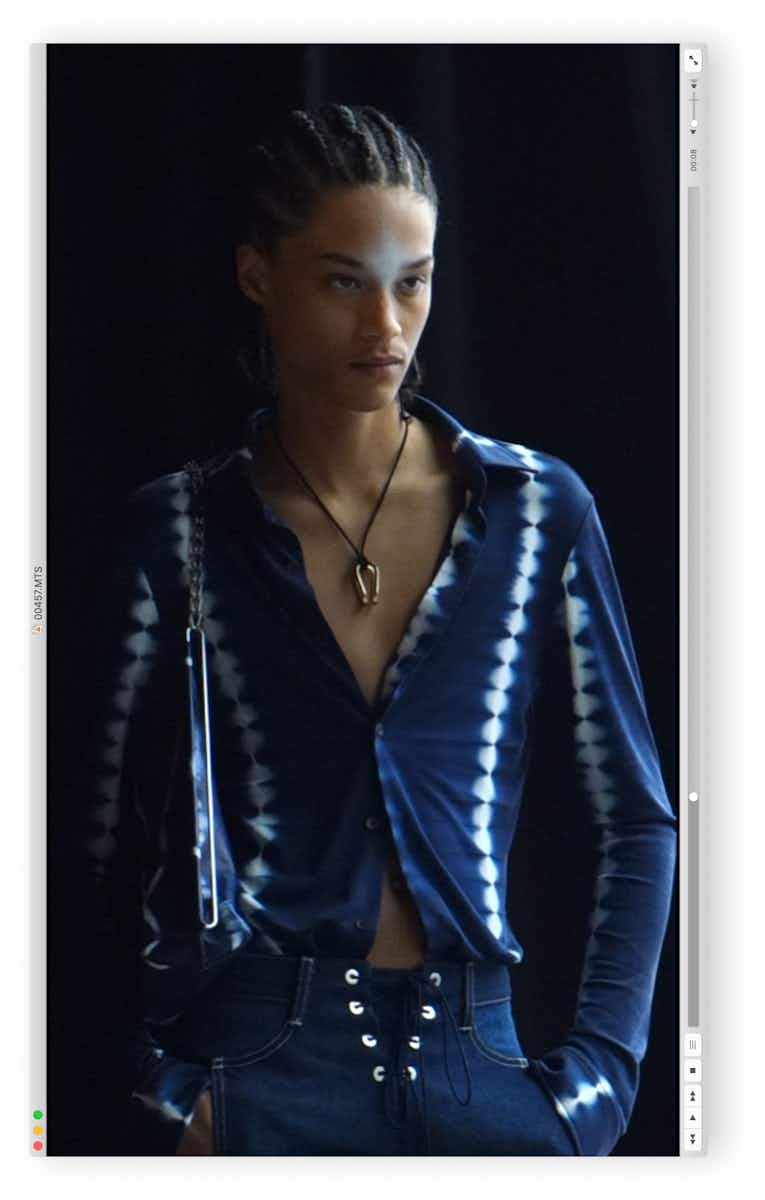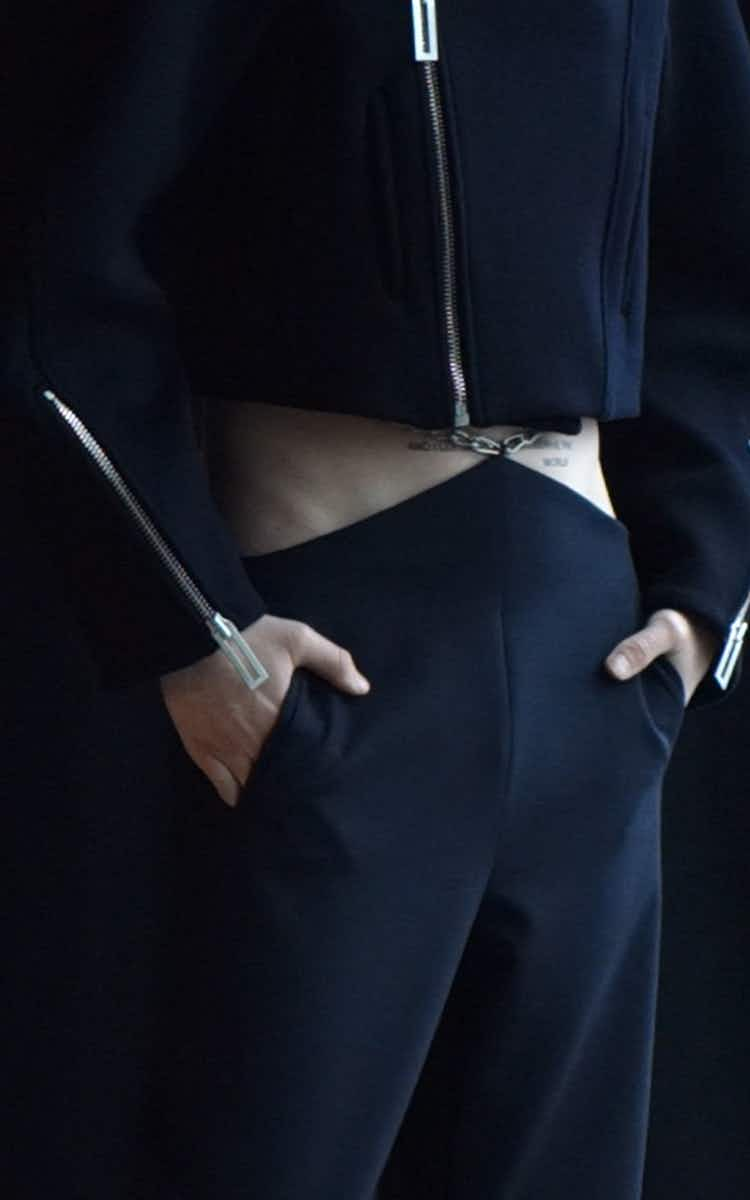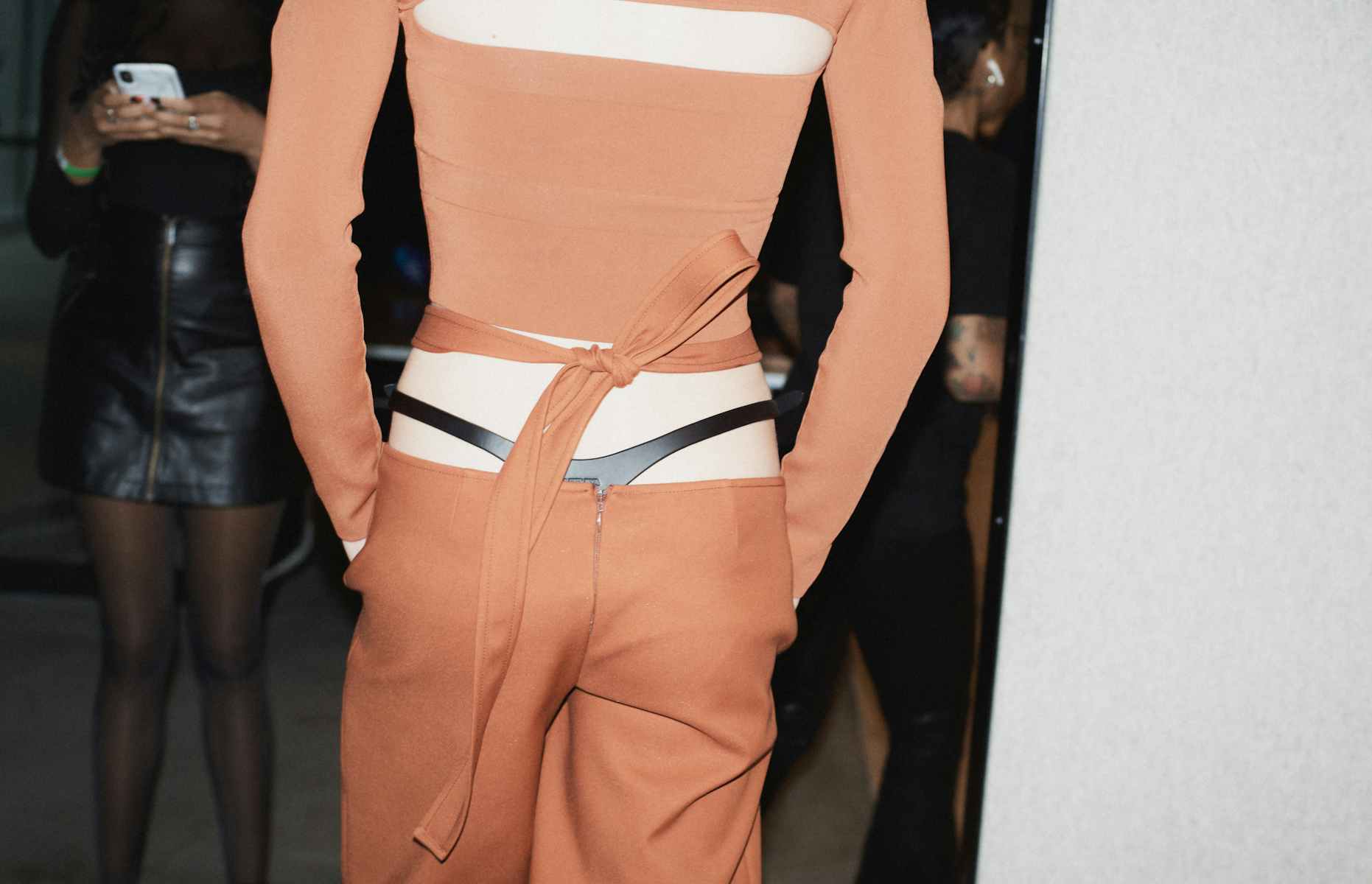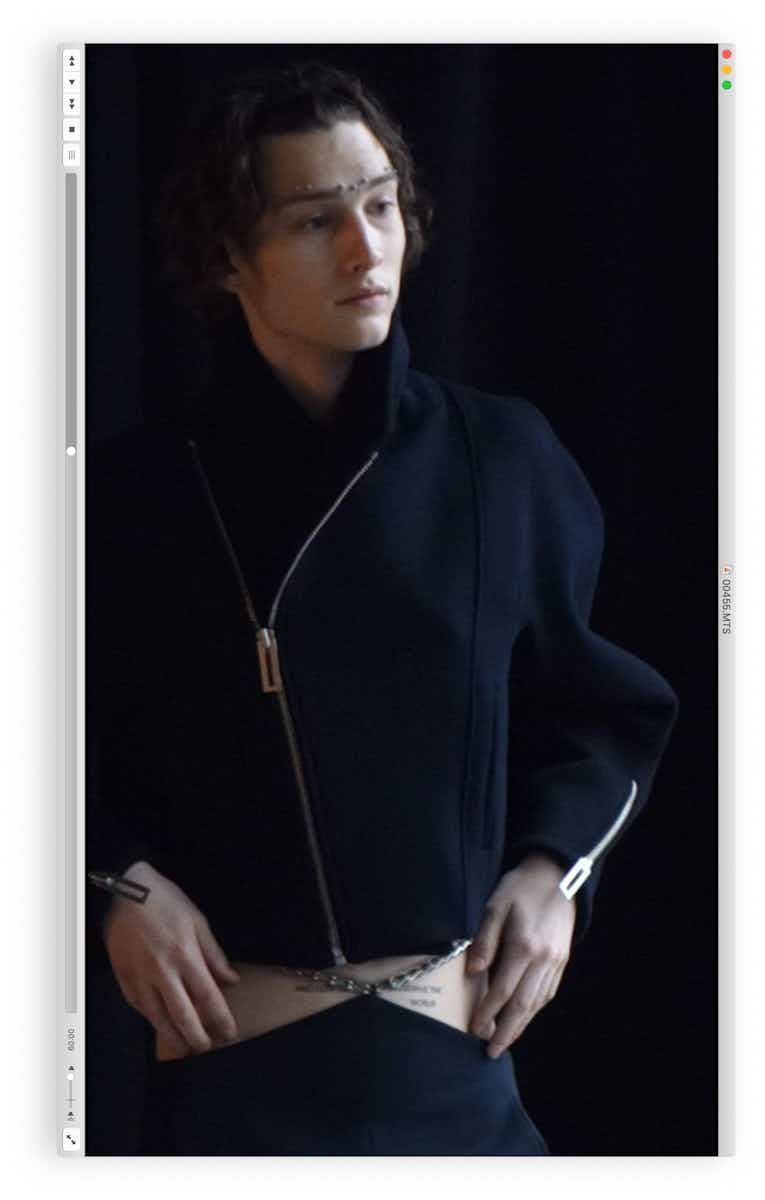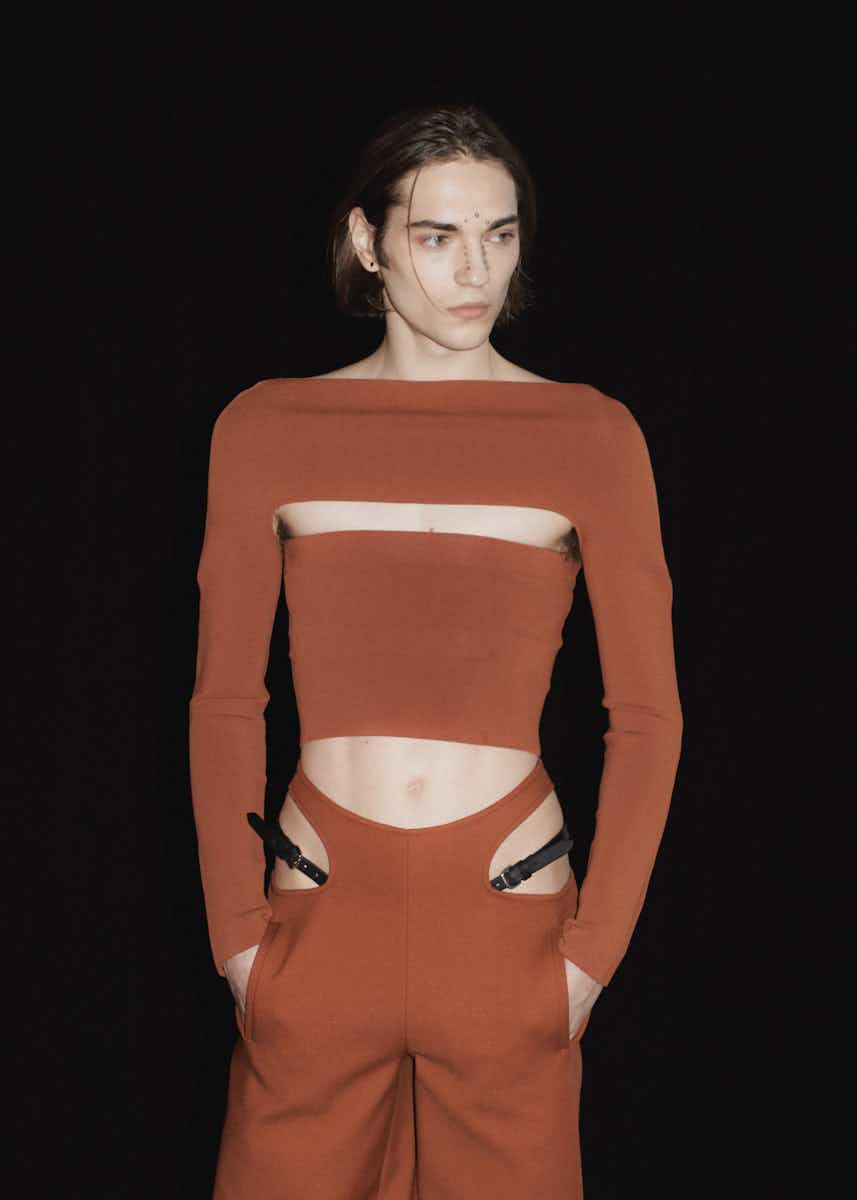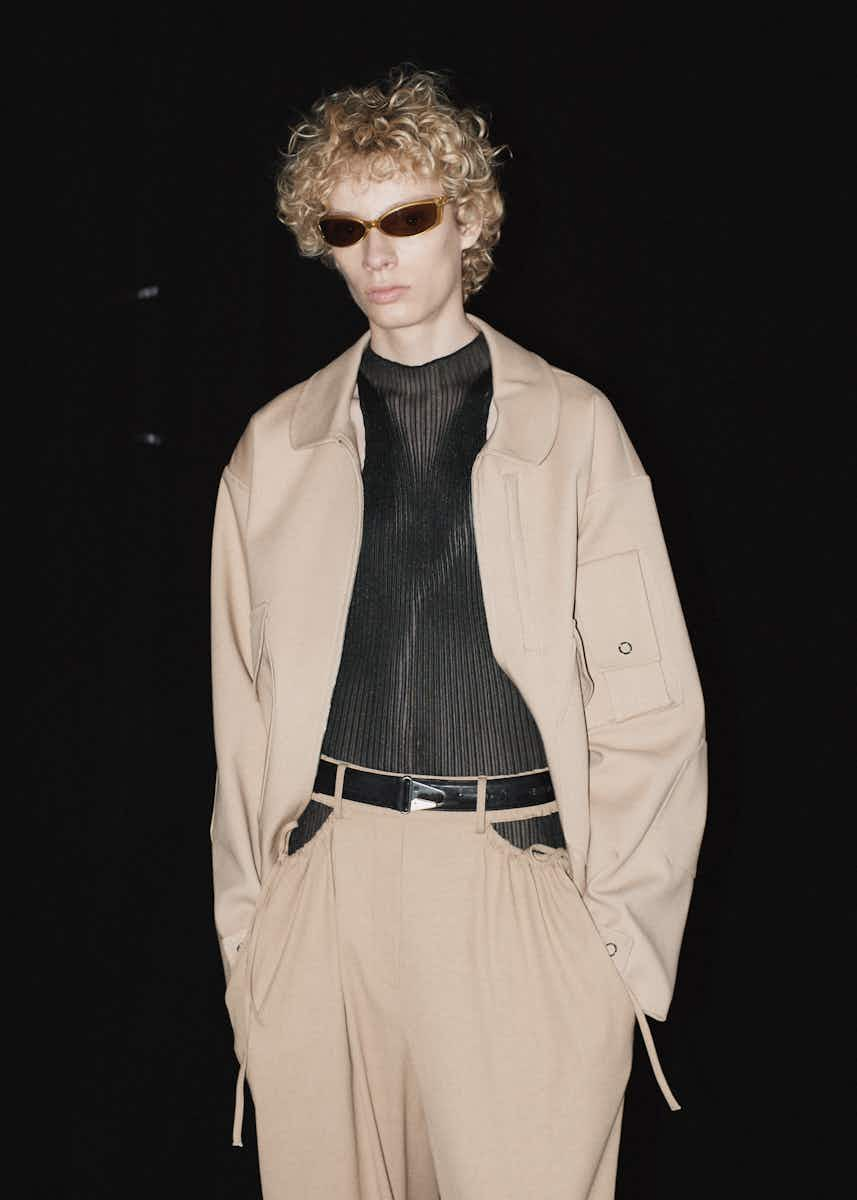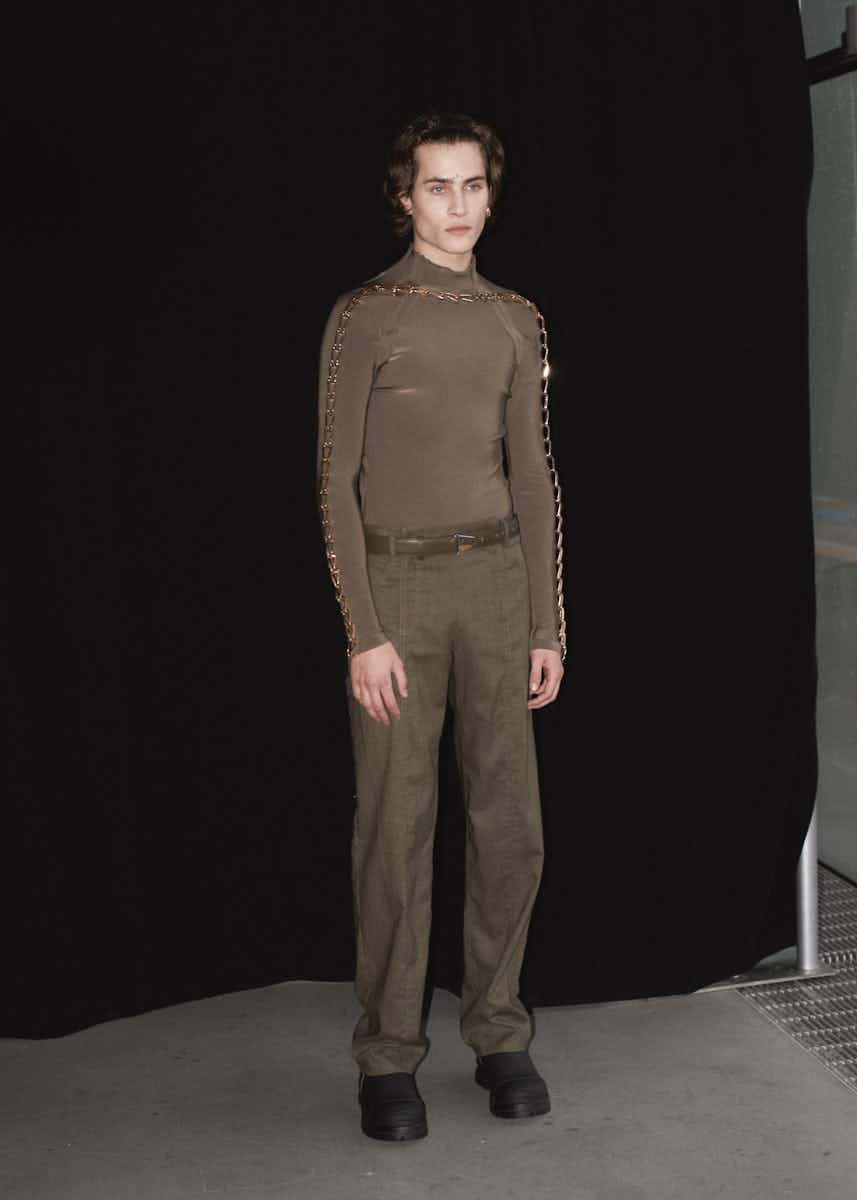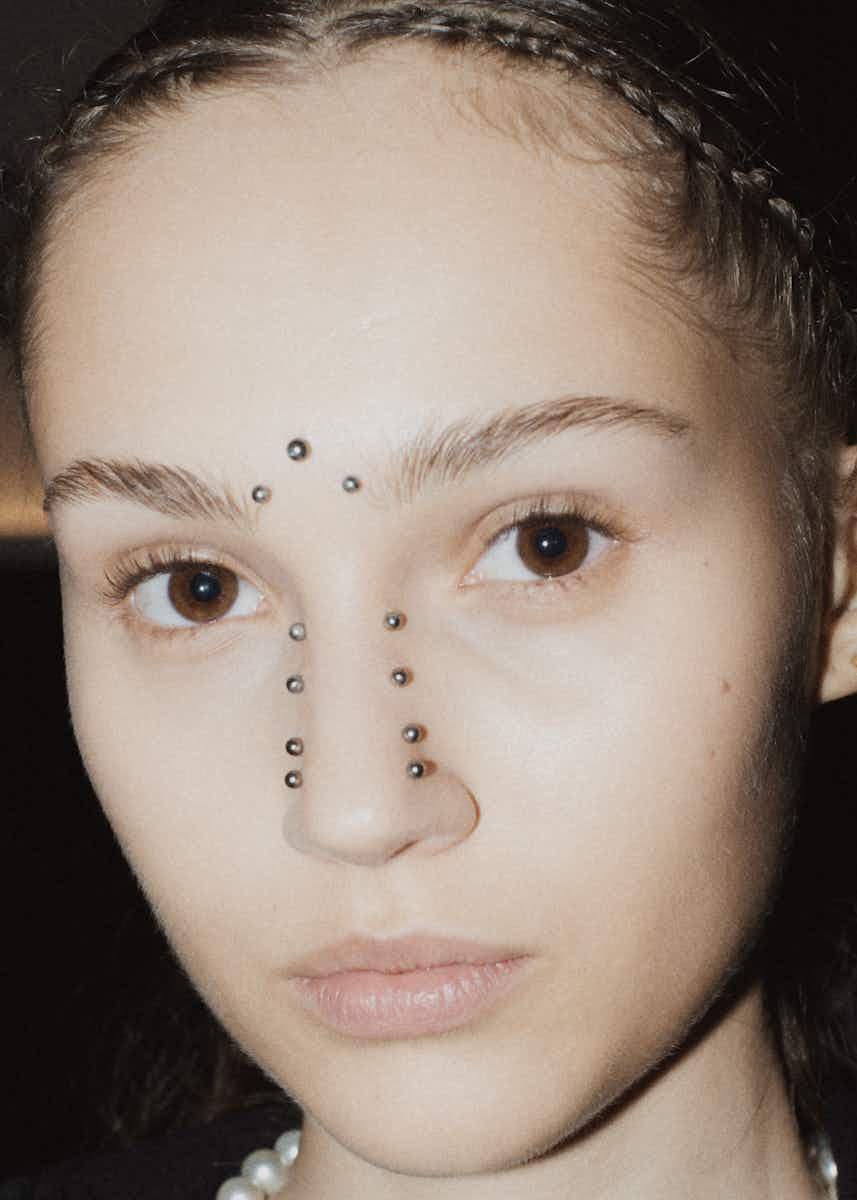 Listen now:

Dion Lee soundtrack
COLLINA STRADA AW20
What did it look like?
A secondhand market in Accra, Ghana – the largest in Africa with 15 million items of ​"donated" clothing every week – is where most of our discarded threads end up. Collina Strada's Hillary Taymour headed there to ​"pick up our shit" for her AW20 collection. It was a gesture no other designer could pull off so brilliantly. Taymour's collection was titled ​"Garden Ho". Models walked out with bits of straw in their hair, brandishing diamanté hoes and dead potted plants as accessories. It was the most fun show on the NYFW schedule. One floor-length baby blue gown had the words ​"back into circulation" emblazoned across the front, and the garden prints made out of deadstock was a big fun win for sustainability.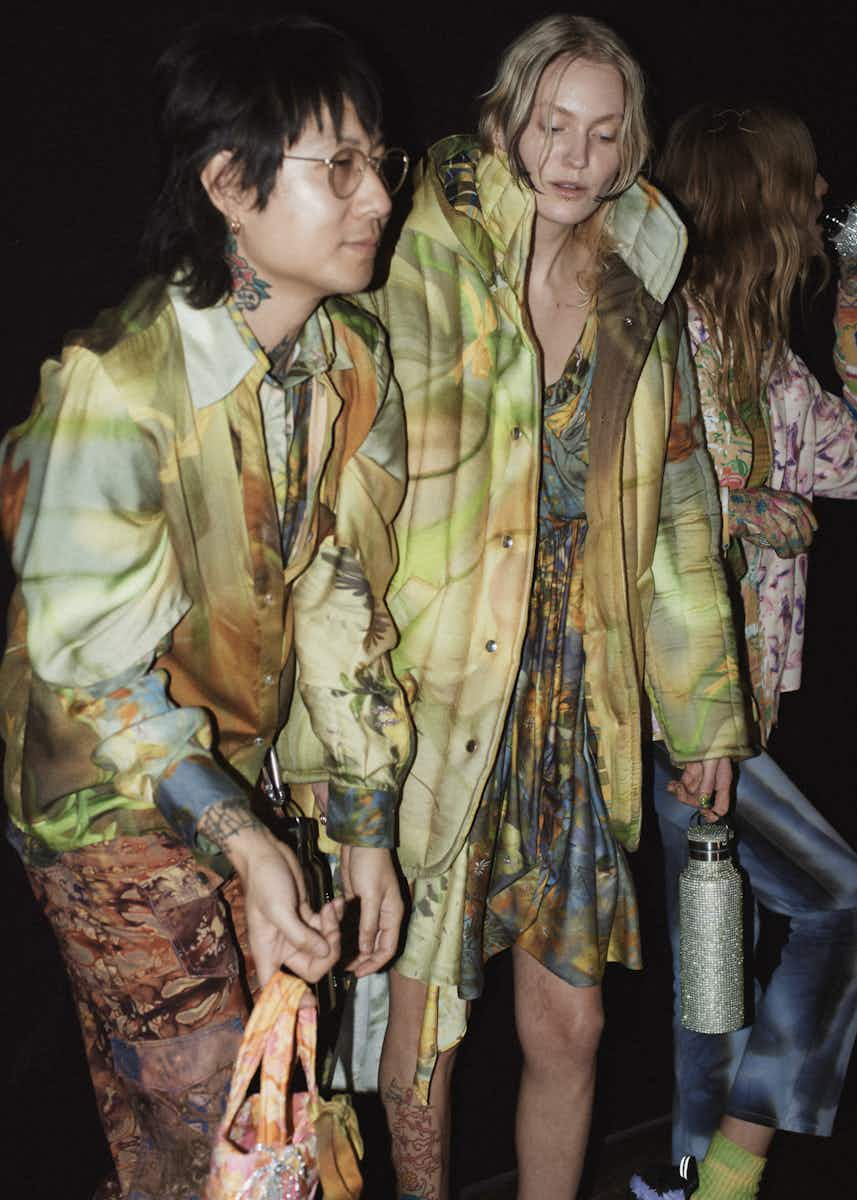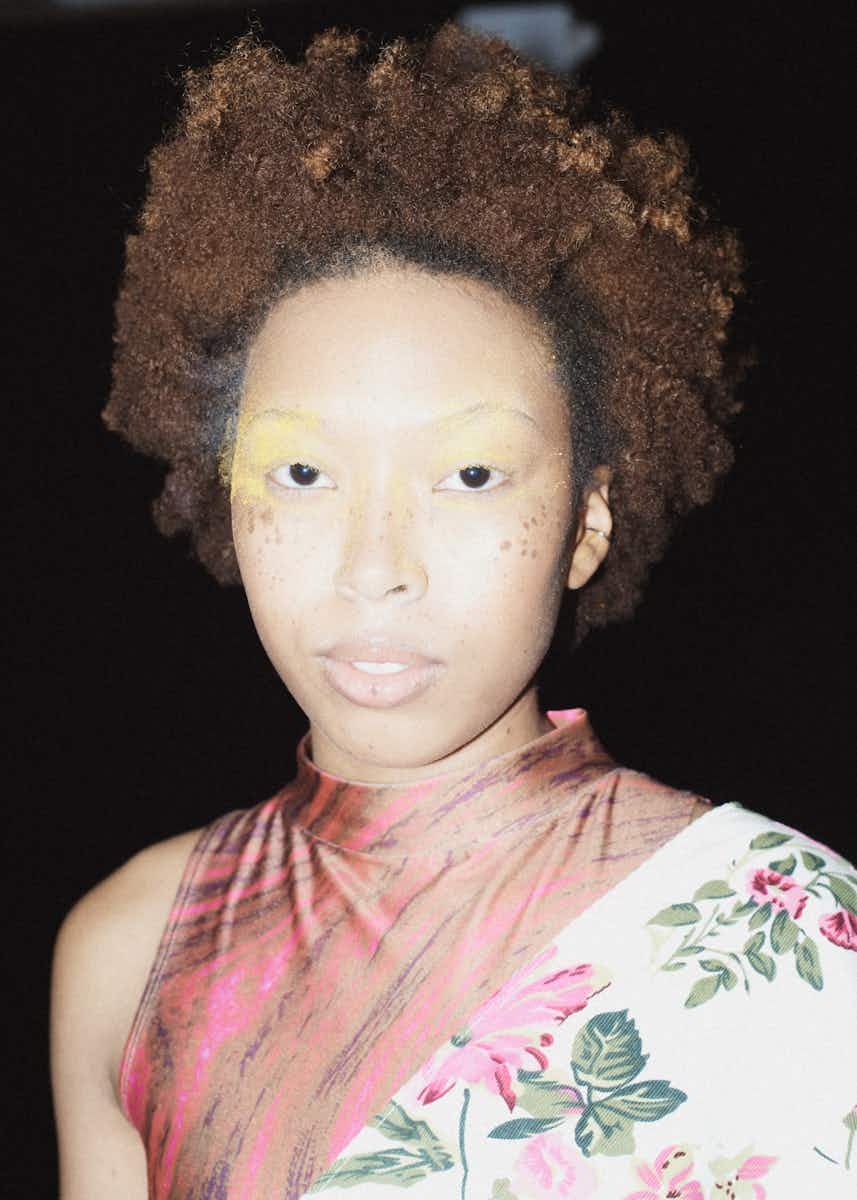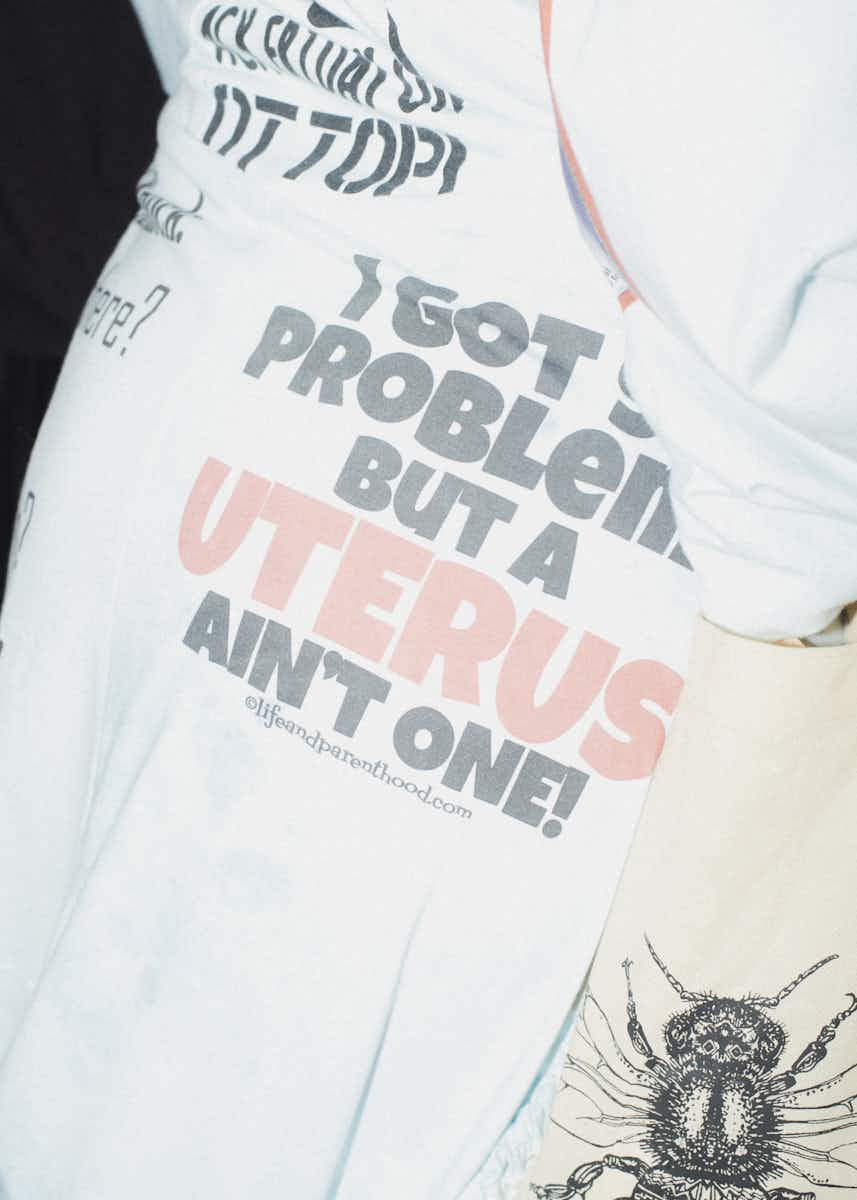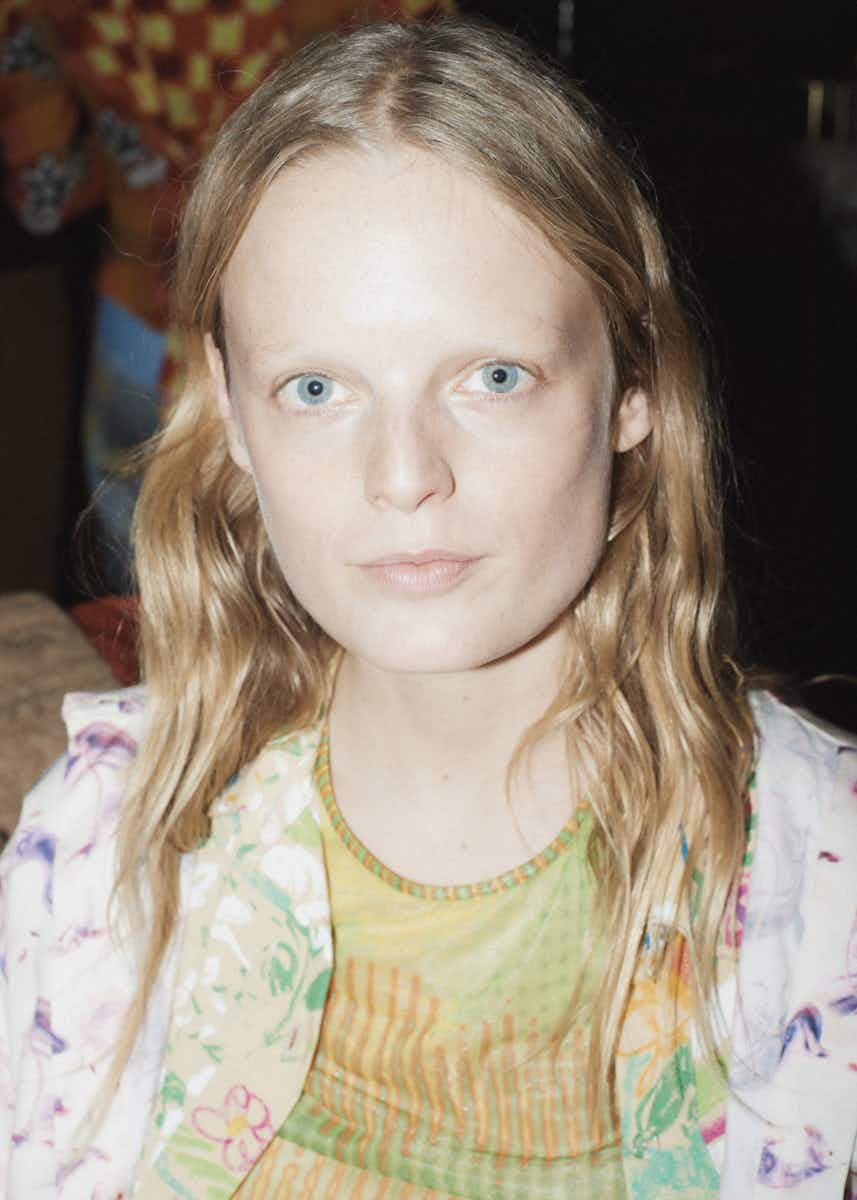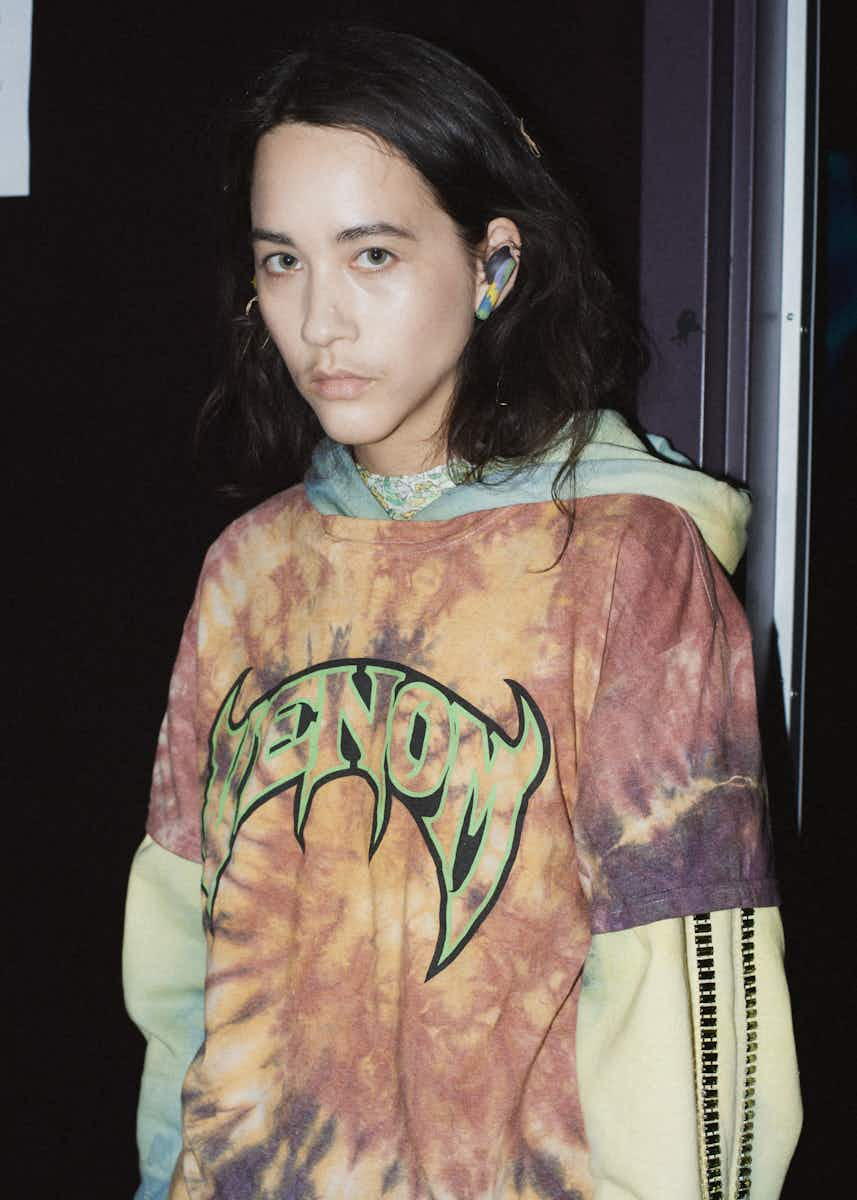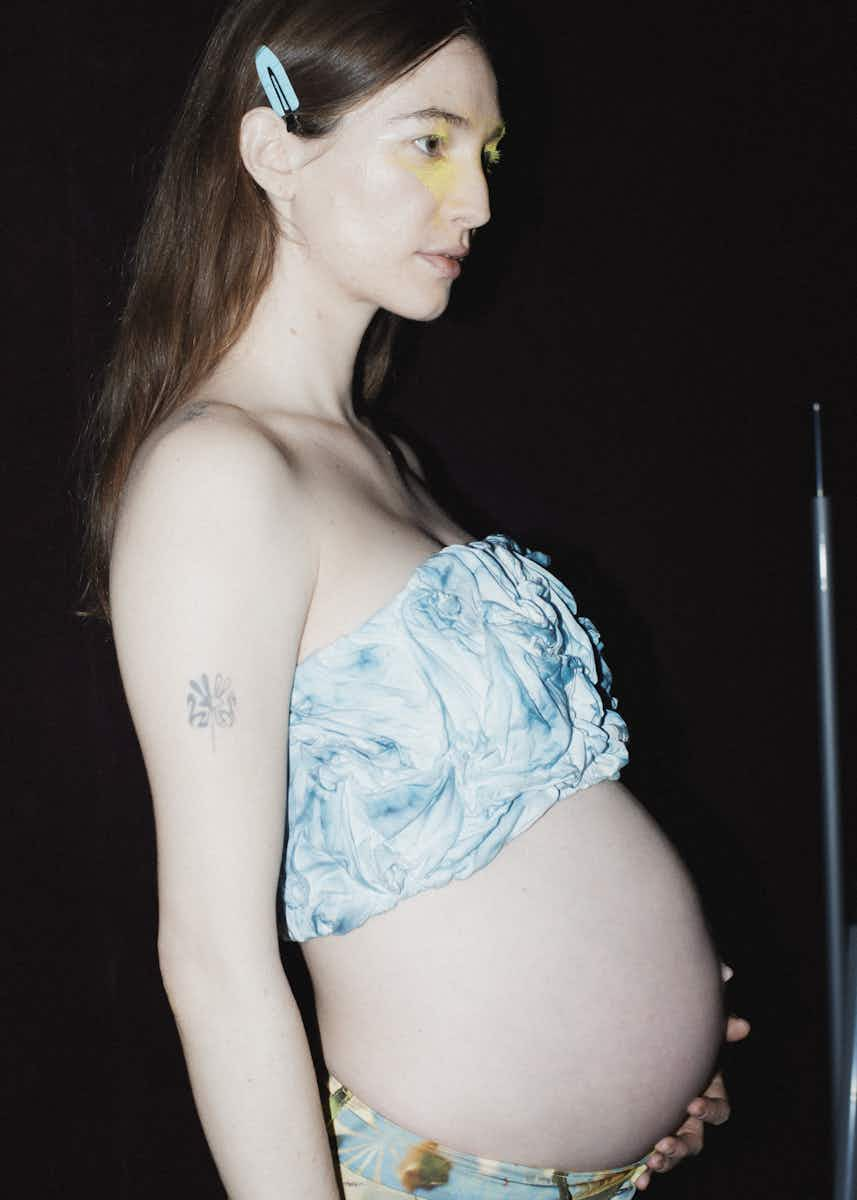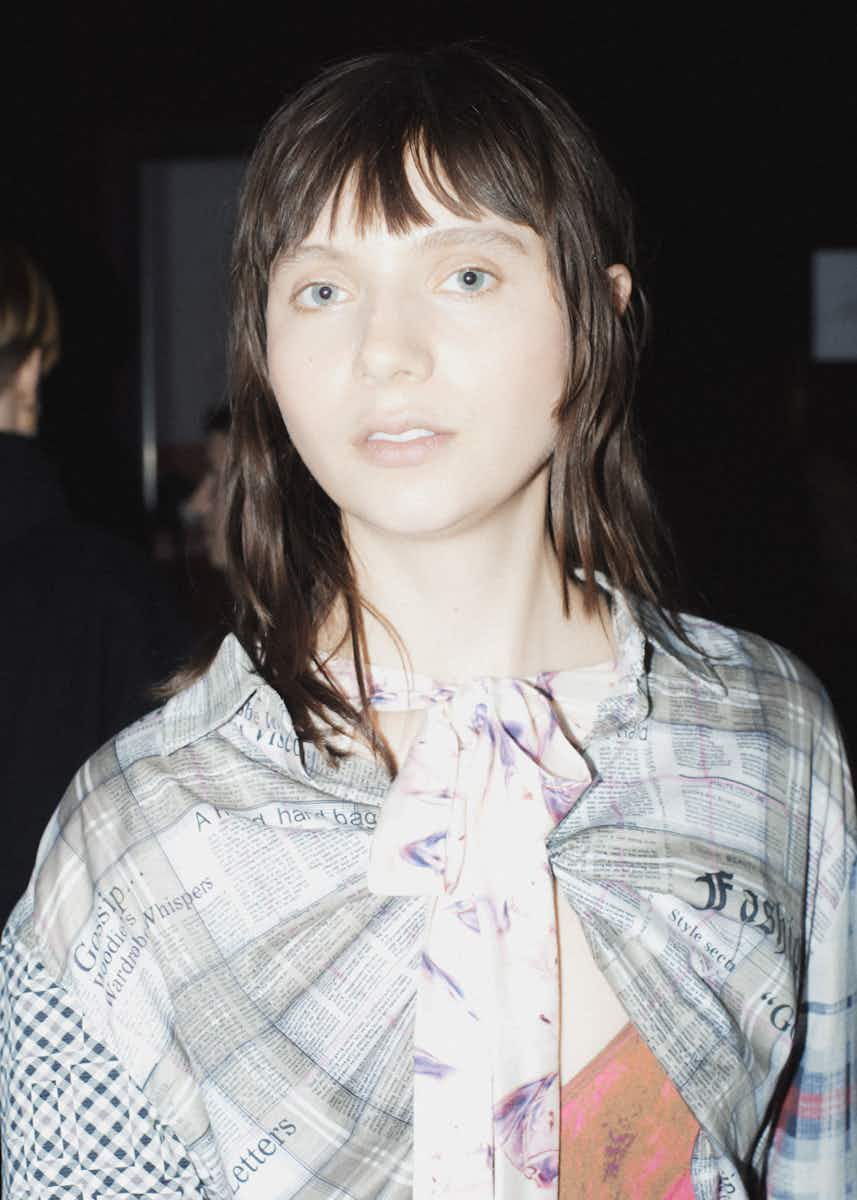 What did it sound like?
A poppy soundtrack during the show, reminiscent of ​'90s Europop, was mood-lightening. Then Hayley Williams performed her song Simmer as models of all ages, some carrying babies, danced during an exuberant finale.

Listen now:

Hayley Williams sings Simmer at Collina Strada AW20
SIES MARJAN AW20
It was a Dutch blitz at Sies Marjan, with models clomping around in a variety of oversized clogs, made from (whittled out of?) unvarnished wood. Creative director Sander Lak took inspiration from the forthcoming Guggenheim exhibition on Dutch architect Rem Koolhaas for the collection. All of the suiting was ​"stamped" by nature, real leaves collected from New York City's plant district and contact-dyed onto fabric. Sustainability is, it seems, making its way literally into the patterns we wear. The knits on show – both socks and sweaters – were sourced via wool mills in England, Ireland and the Netherlands. Open-mouthed duffel bags were the only notable accessories, as if you went to the gym and all your sweat gear fell out. But who needs a discount gym membership when you live in the Dutch countryside?

What did it look like?

SANDY LIANG AW20
Sandy Liang knows the power of a pup to persuade: a look that, at first glance, might have appeared inconspicuous, innocuous – easy to forget, even – was rendered infinitely more appealing with the addition of her diminutive Chihuahua pooch. Shown at Stuyvesant High School (Liang's alma mater), to the tune of a live string quartet playing what sounded like the soundtrack to The Favourite, Liang served up a more grown-up take on her signature whimsical, girly-street aesthetic.
Where once her silhouettes veered voluminous and baby-doll-like, here they were toned down, sophisticatedly roomy, and hitting that sweet spot. That playful edge she does so well took shape in not-at-all shouty, garter-like, loose-hanging straps (equally cool on their own and layered beneath knits). Et finalement, the outerwear – for it would not be a Sandy Liang show without a nice serving of outerwear. Her roundly coveted fleeces returned in more elevated, shearling-adjacent styles with chic high necks, but it was the mink-like, long-sweeping, faux fur that we'll be combing the racks for once her collection hits stores.

What did it look like?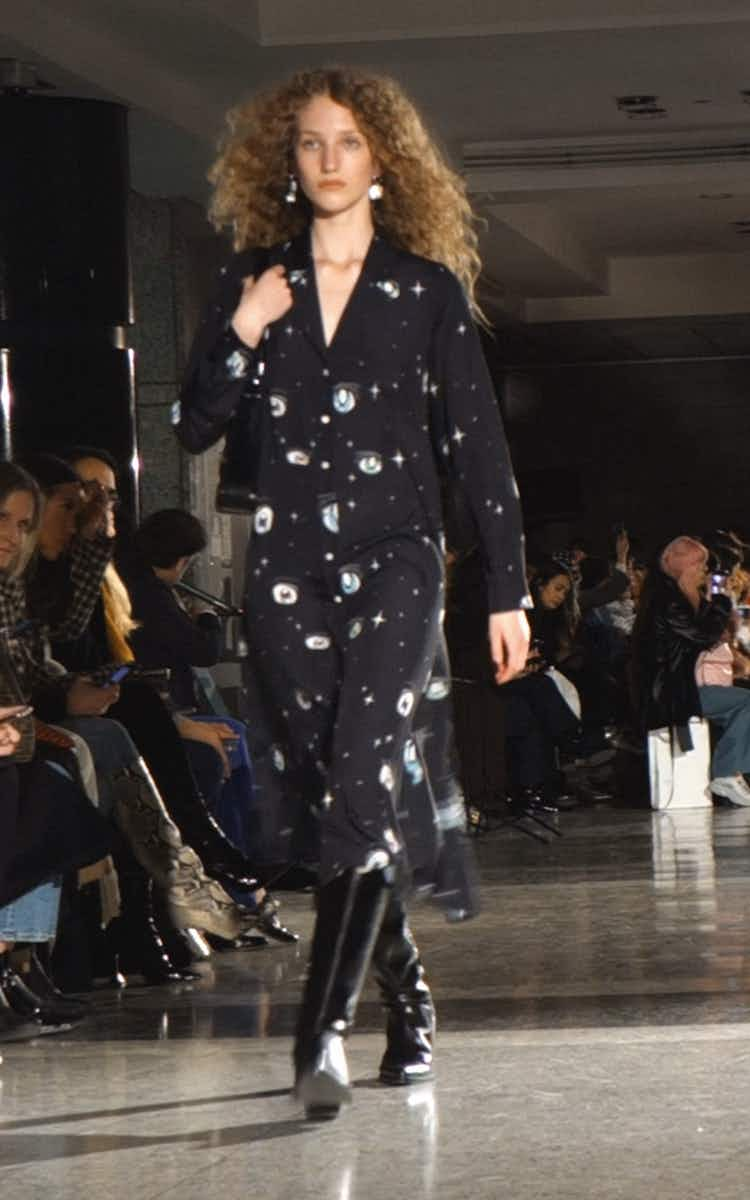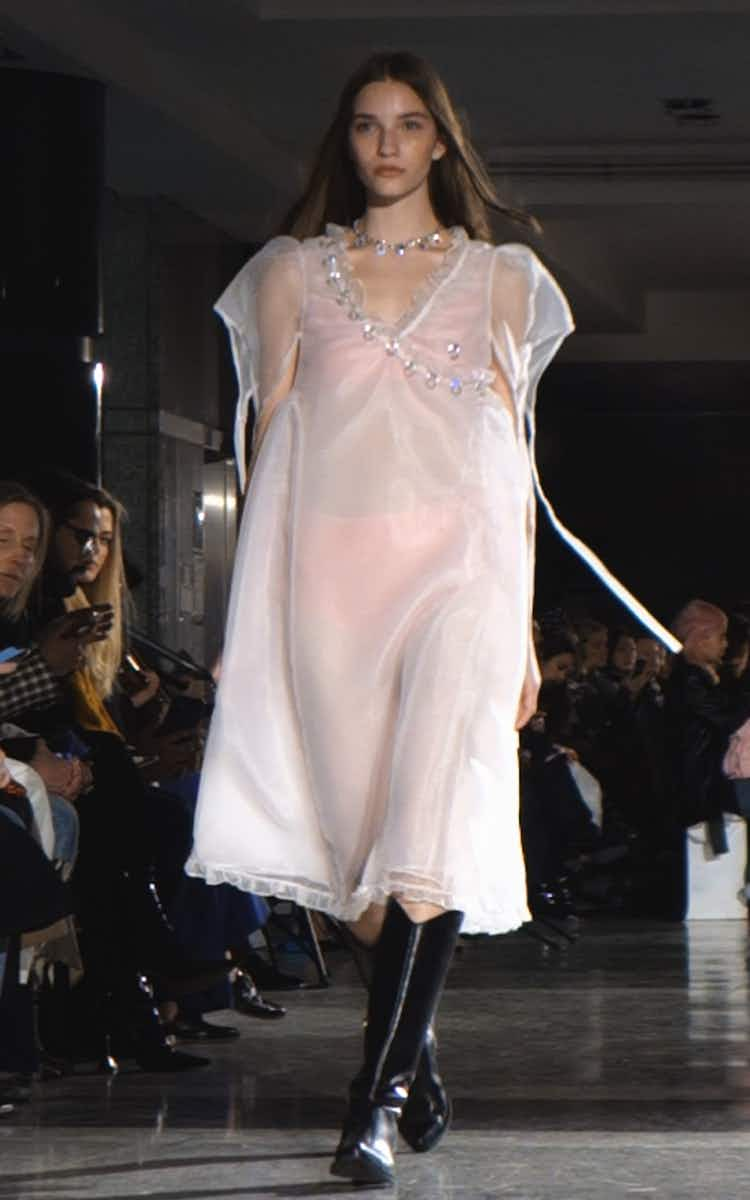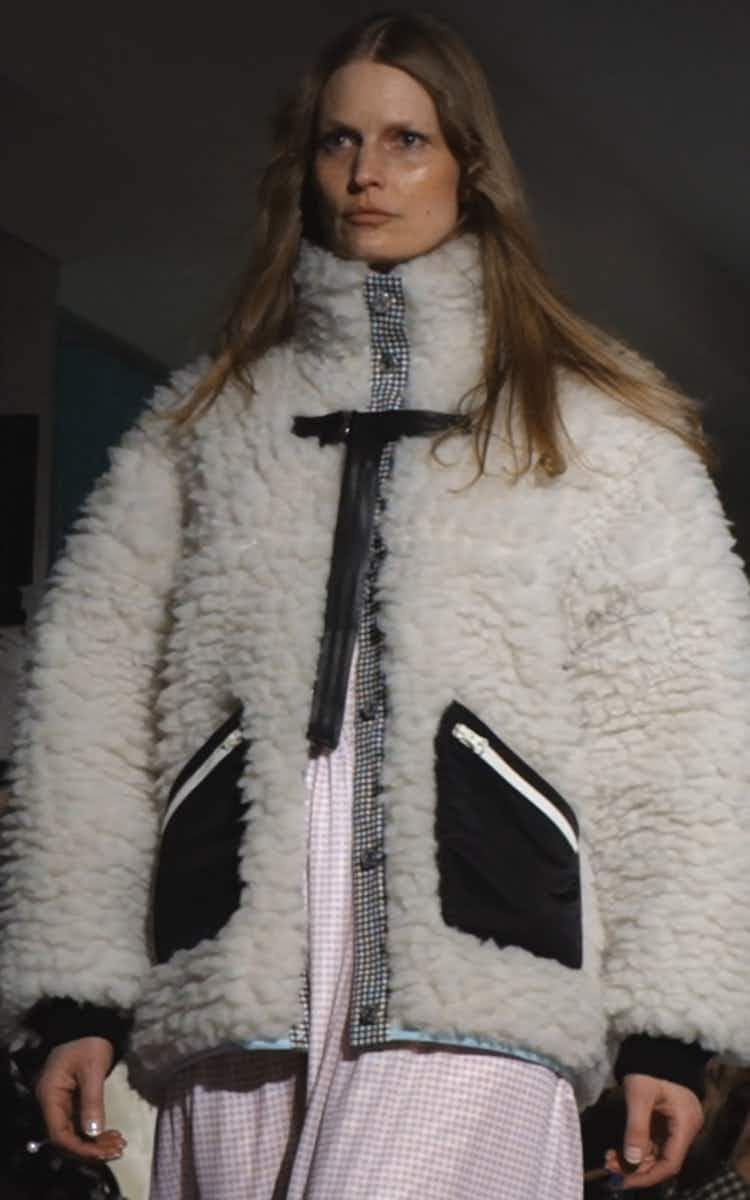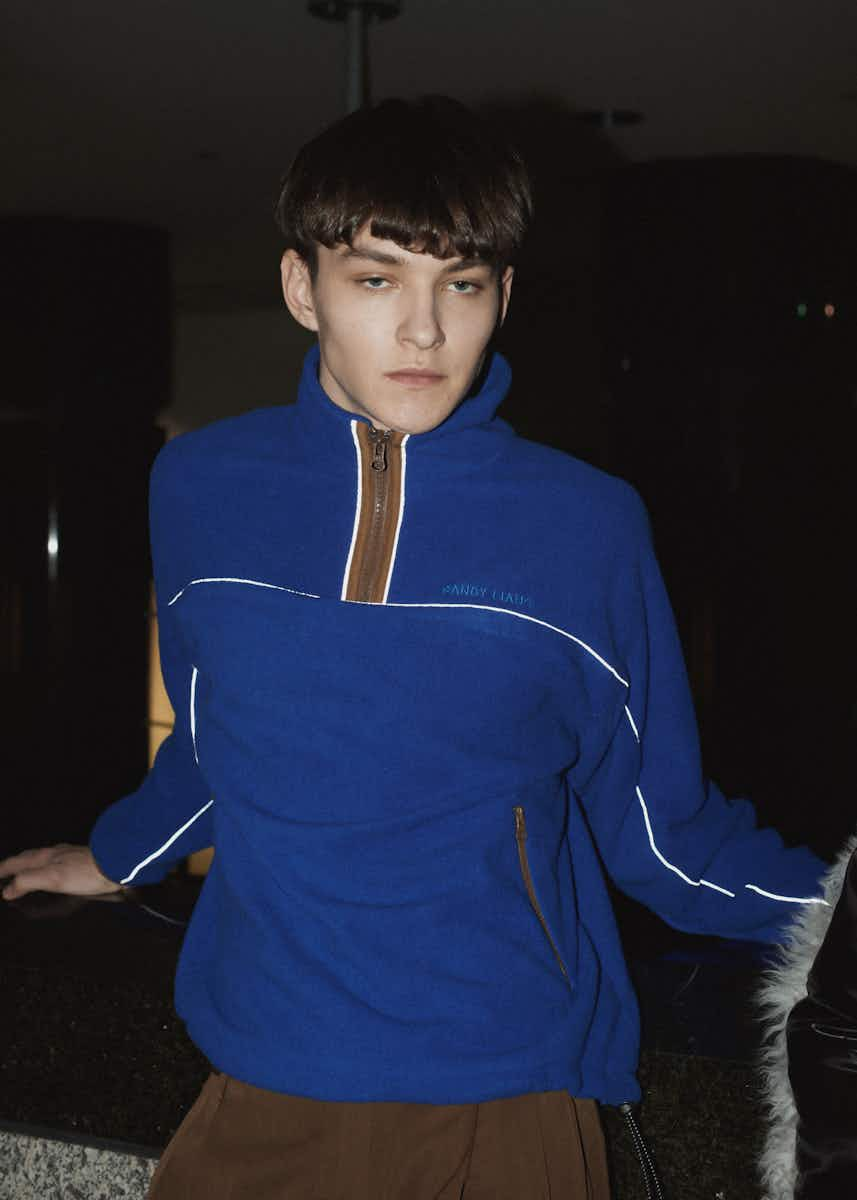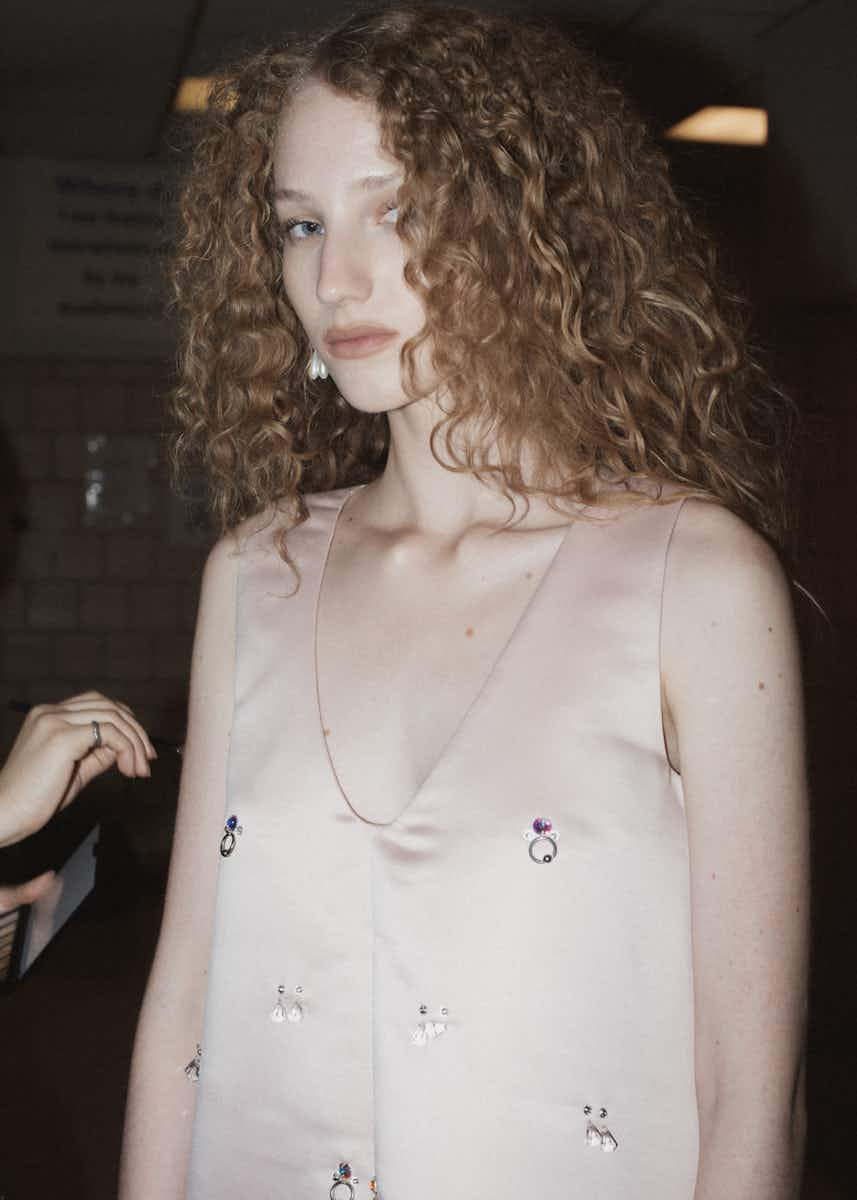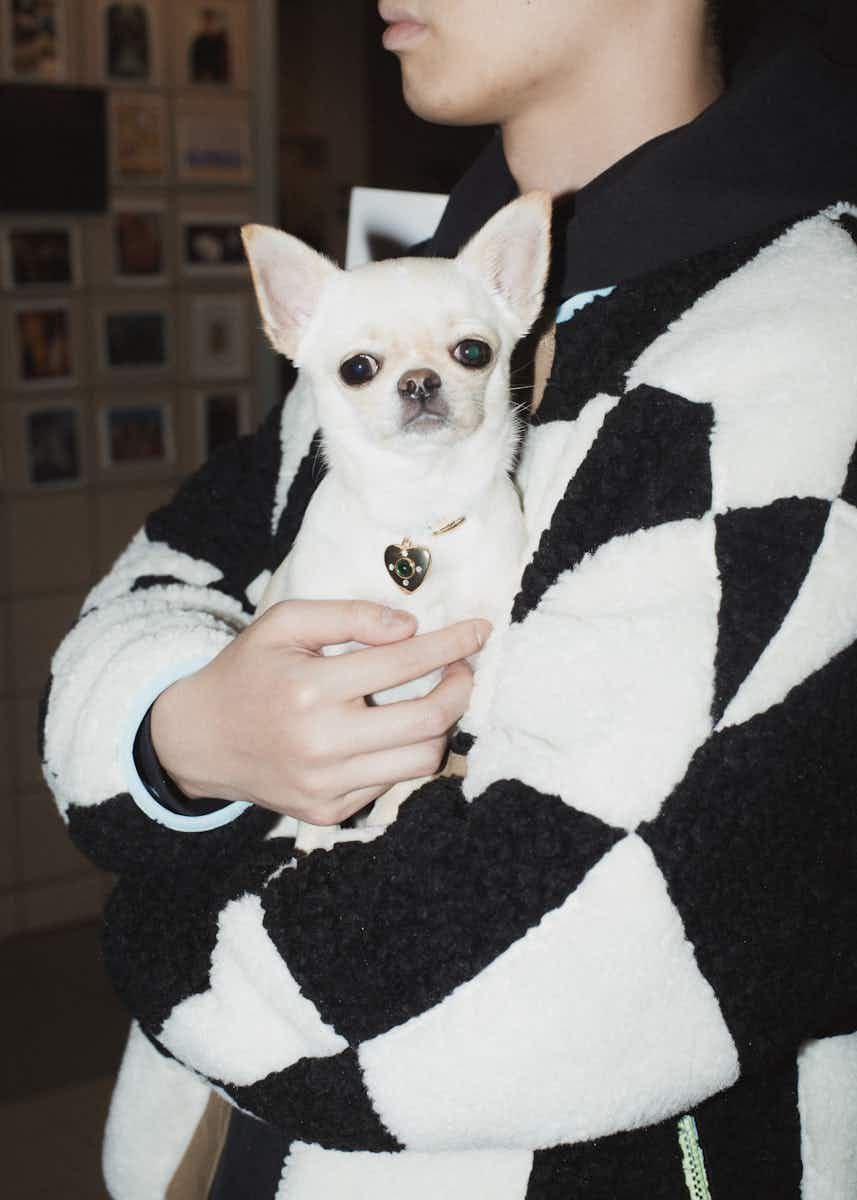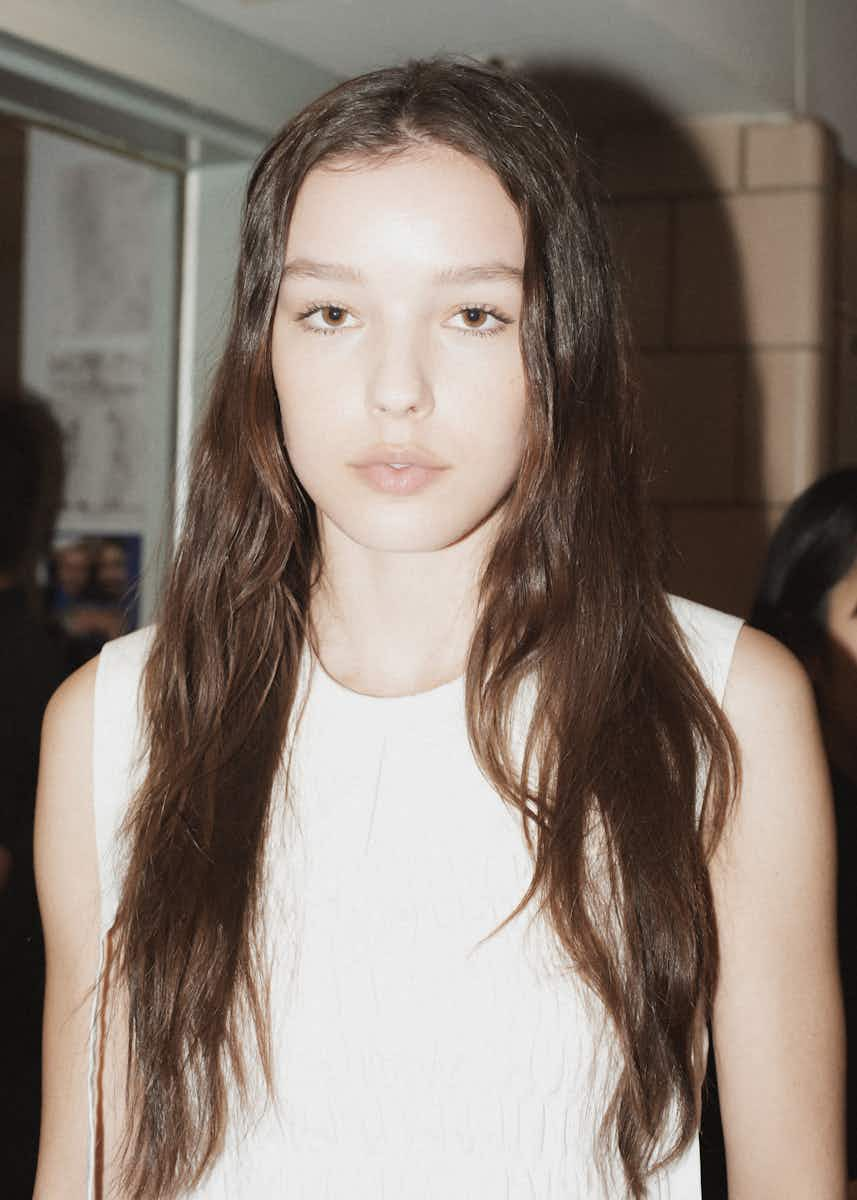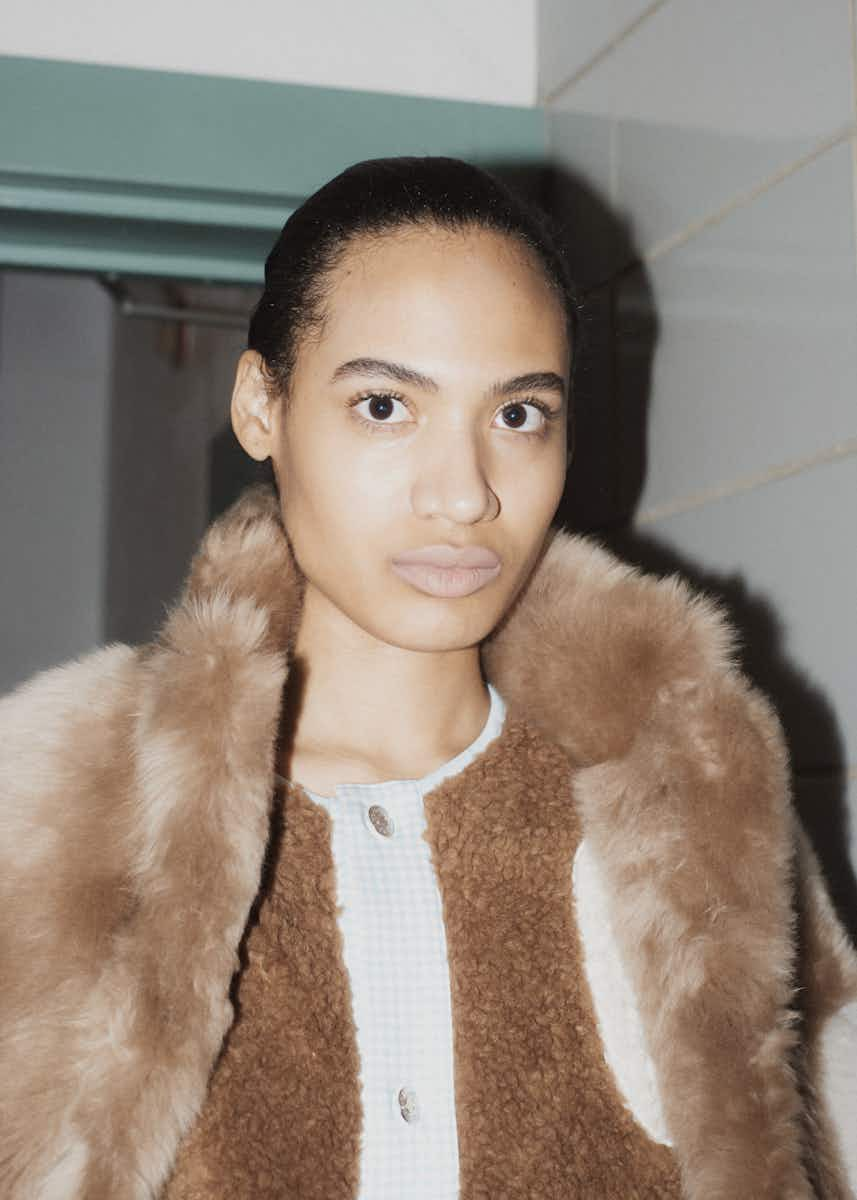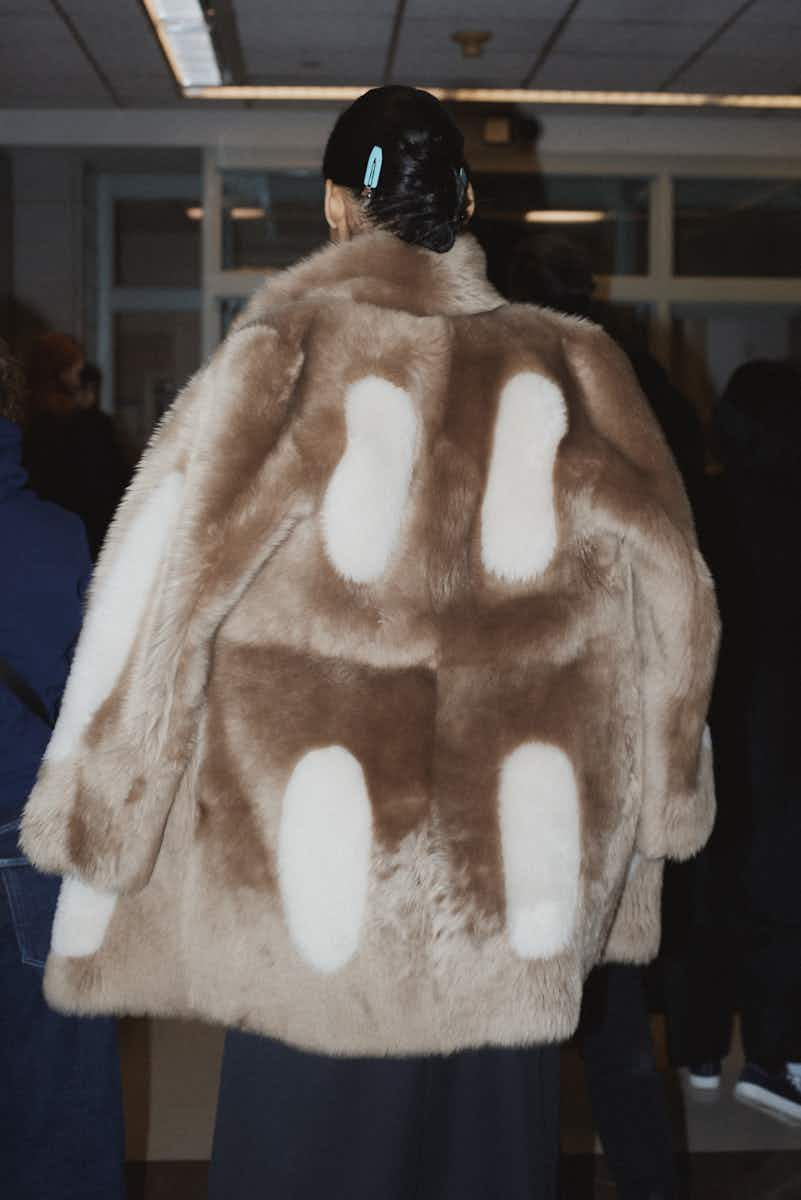 Listen now:

Sandy Liang soundtrack
R13 AW20
Thrilled to report that punk – like followers and Vogue reviews – can indeed be bought, thanks in no small part to Chris Leba, the man behind R13. Leba's take on the counterculture might be a bit diluted, given his point of reference for AW20 – U2 – but then again, as someone who pretended to like Phish for four years just to maintain some sub-par friendships, who am I to judge?

What can't be bought? The mélange of a crowd that was in attendance at the west 27th street space. There was Yungblud and Jonathan Cheban, Vic Mensa and Tommy Dorfman – though you'd have a hard time knowing it if you were there, given the near-pitch-black darkness the room was ensconced in before the show, punctuated by a sinister red glow and the occasional flash of hair barrettes and foil-like scarf skirts.
The show opened with Kaia, clad in black leather trousers and boots, and finished with a jean jacket – sleeves gnawed right off, with long black leather sleeves layered beneath. The subsequent looks followed suit with variations on leather-denim hybrids, lots of outerwear – and lots of it oversized – bolero ties, and western belts. Interestingly, every last model came topped off with that infamous Pharrell Arby's hat.

What did it look like?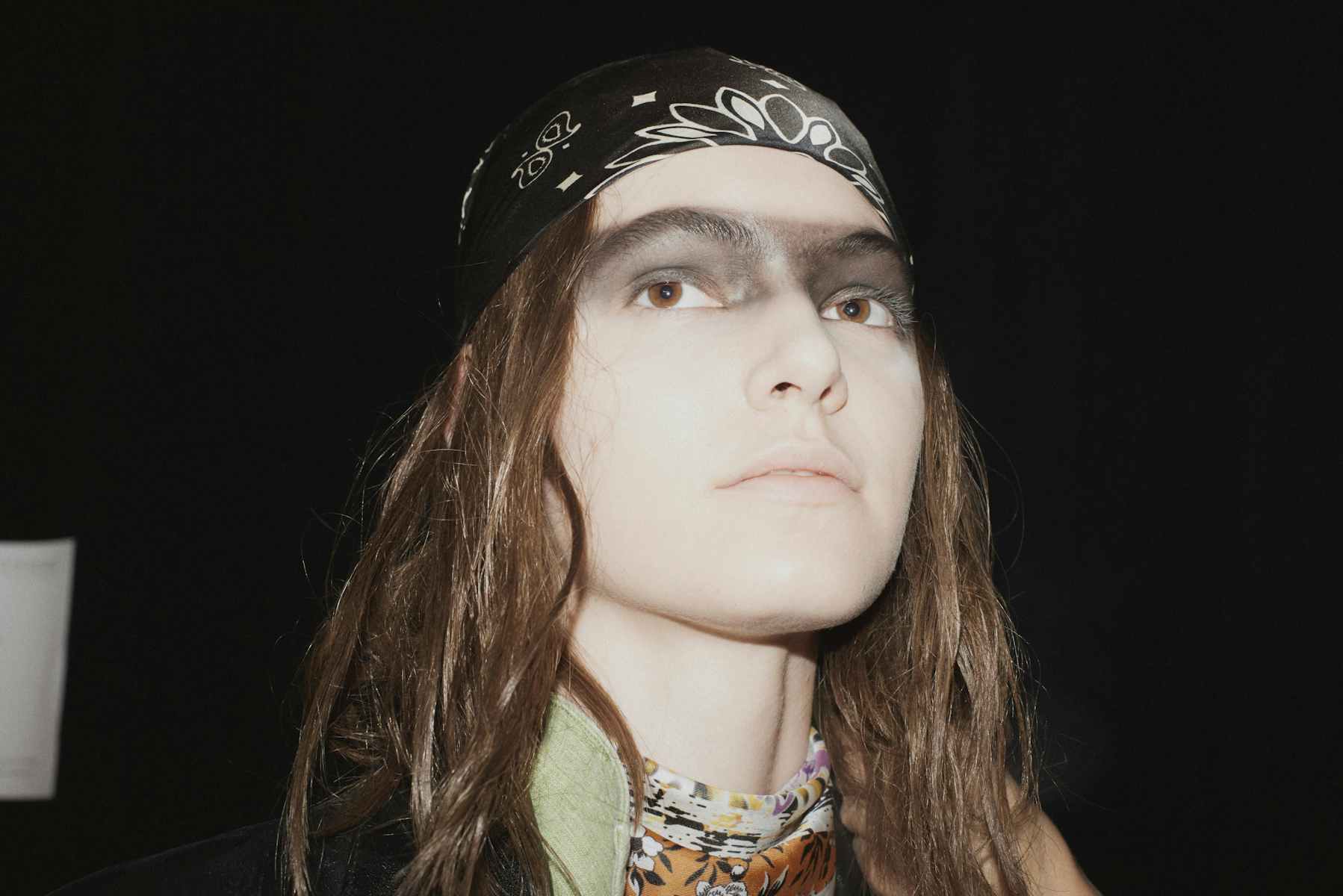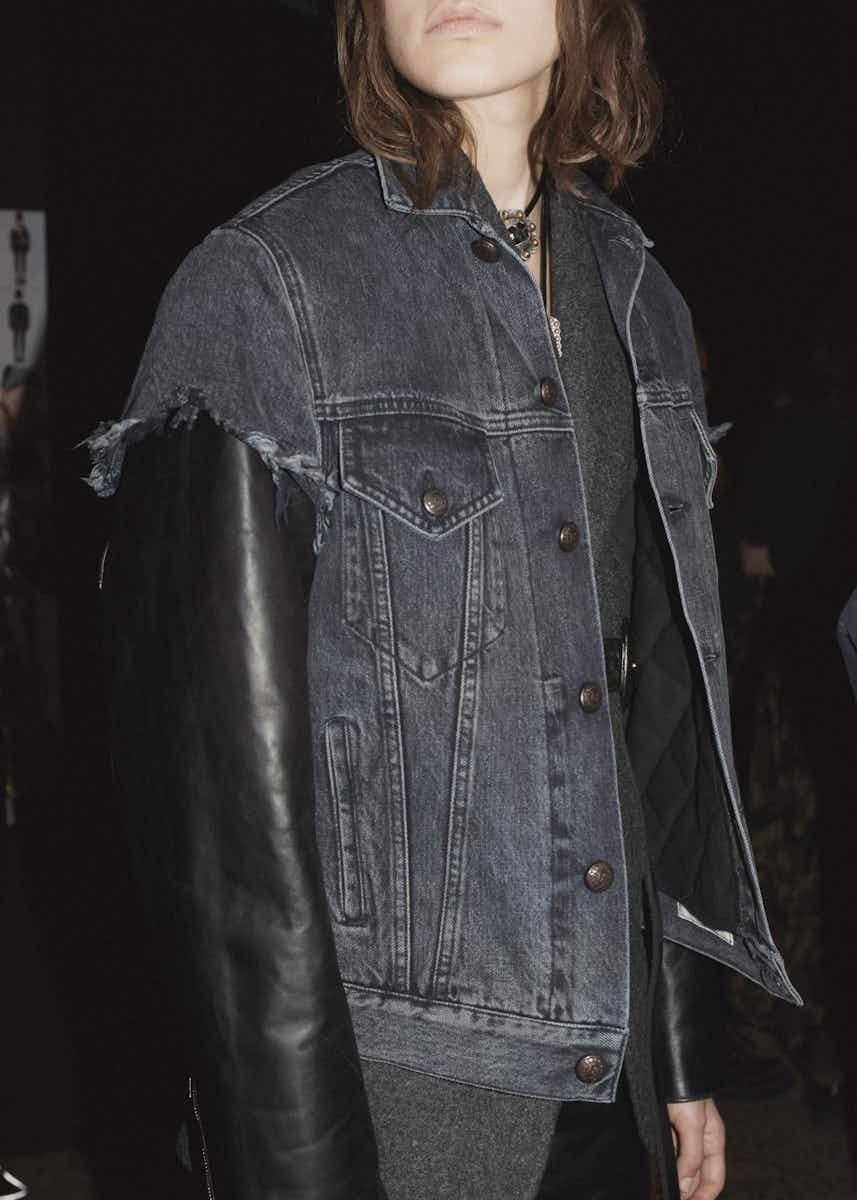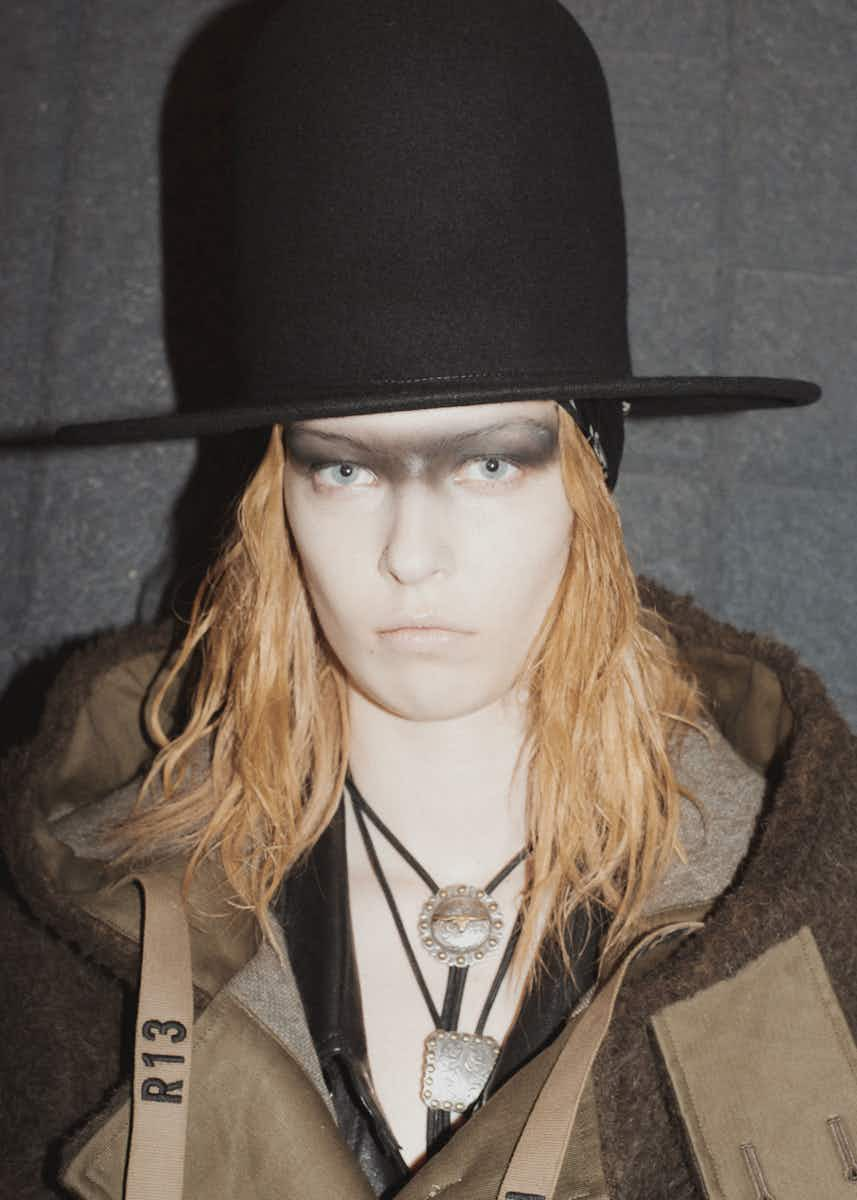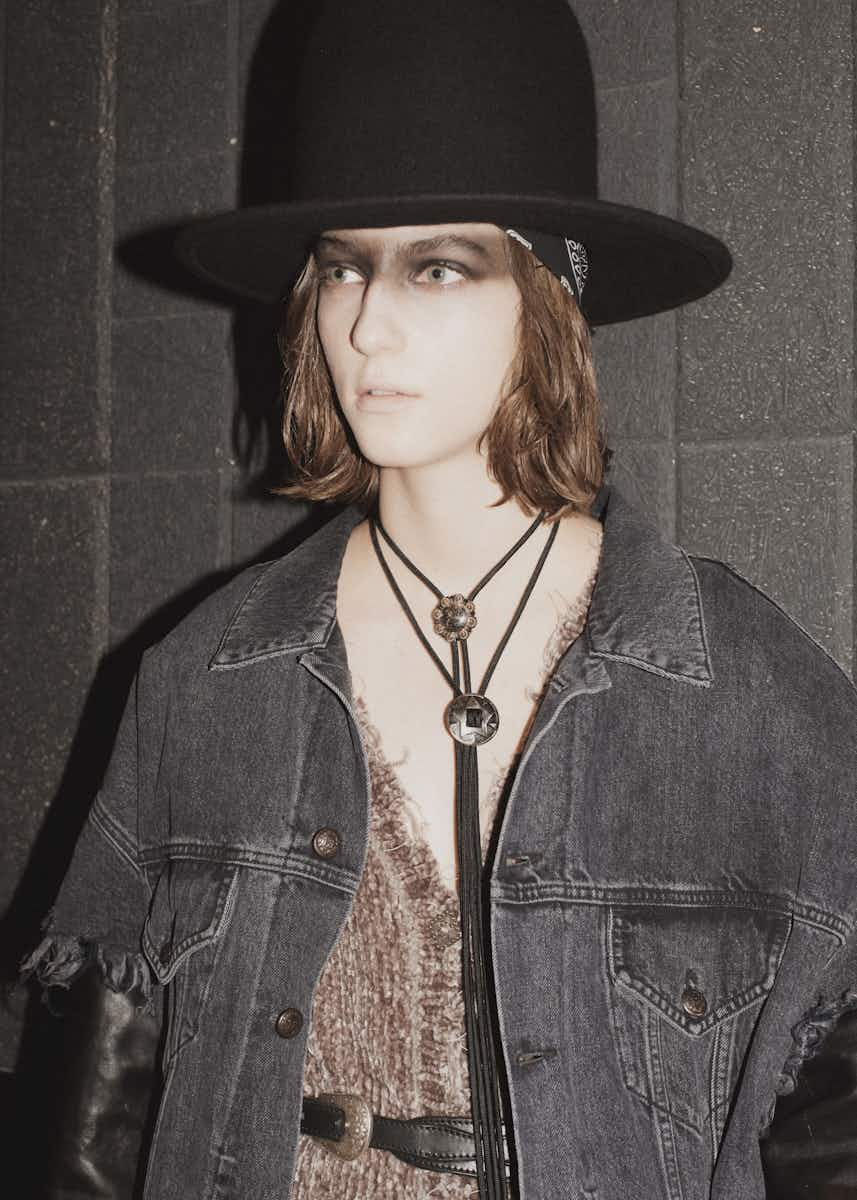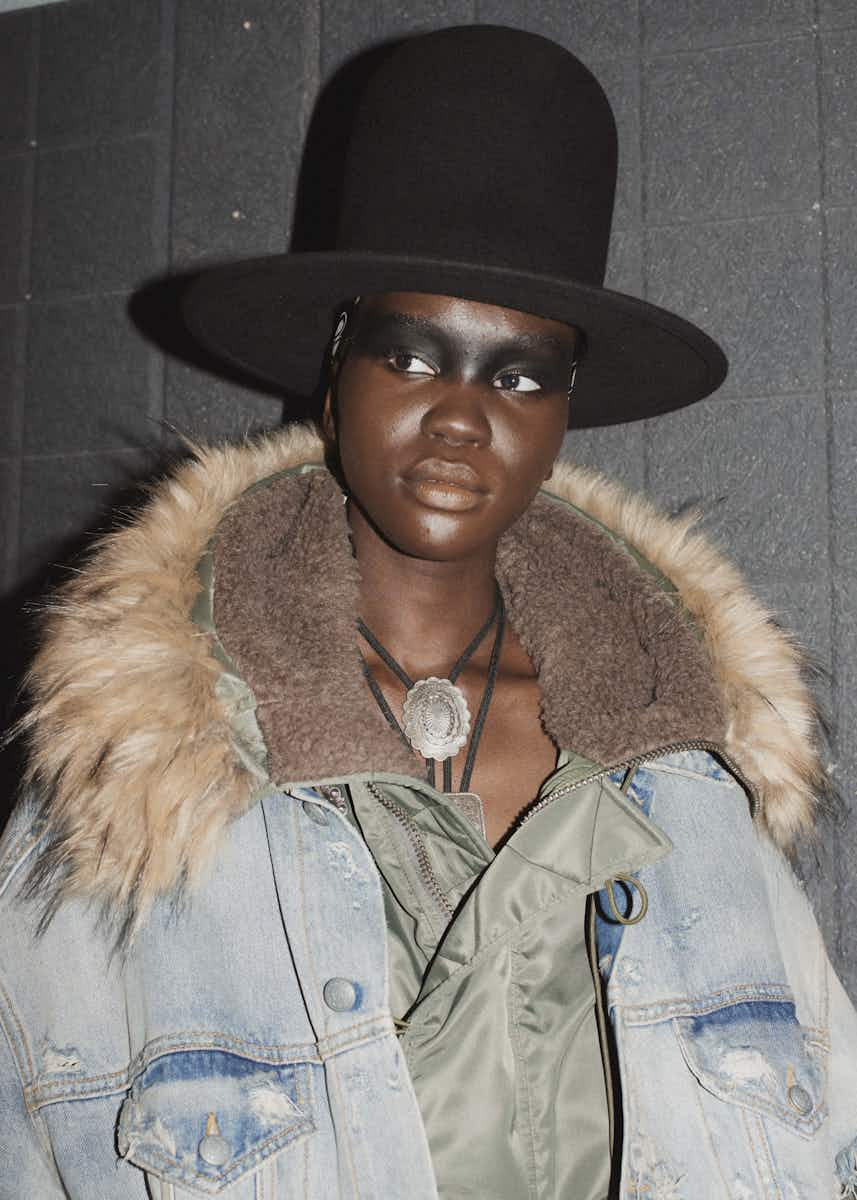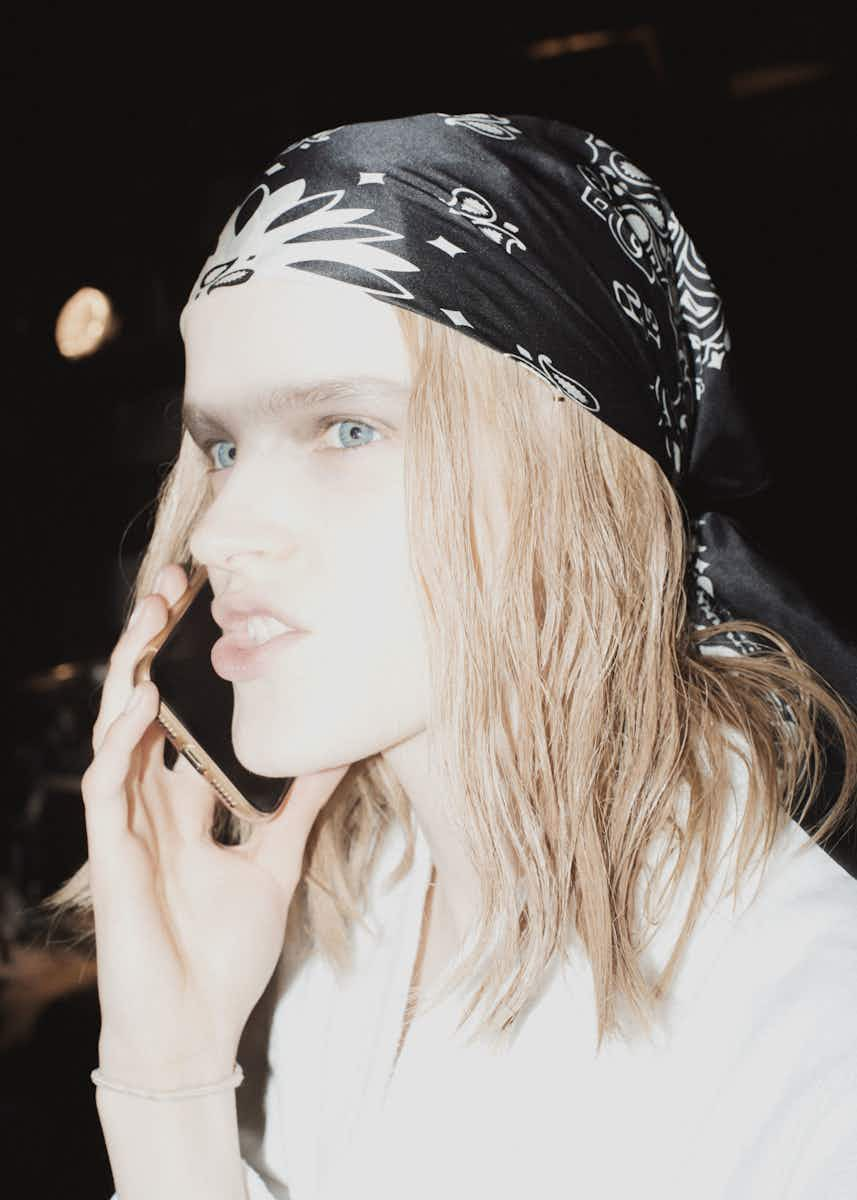 Listen now:

R13 soundtrack
PRIVATE POLICY AW20
Ask your doctor if Private Policy is right for you – using cheekily placed latex gloves and vaporwave-esque retro drug ad motifs, designers Haoran Li and Siying Qu drew unlikely inspiration from Big Pharma for their ​"Get Well Soon" collection. The Parsons alumni spiked their usual androgynous streetwear silhouettes with scrubs, lab coats and pinstriped riffs on corporate fatcat attire, taking a tongue-in-cheek approach to the ills of the American pharmaceutical industry.

What did it look like?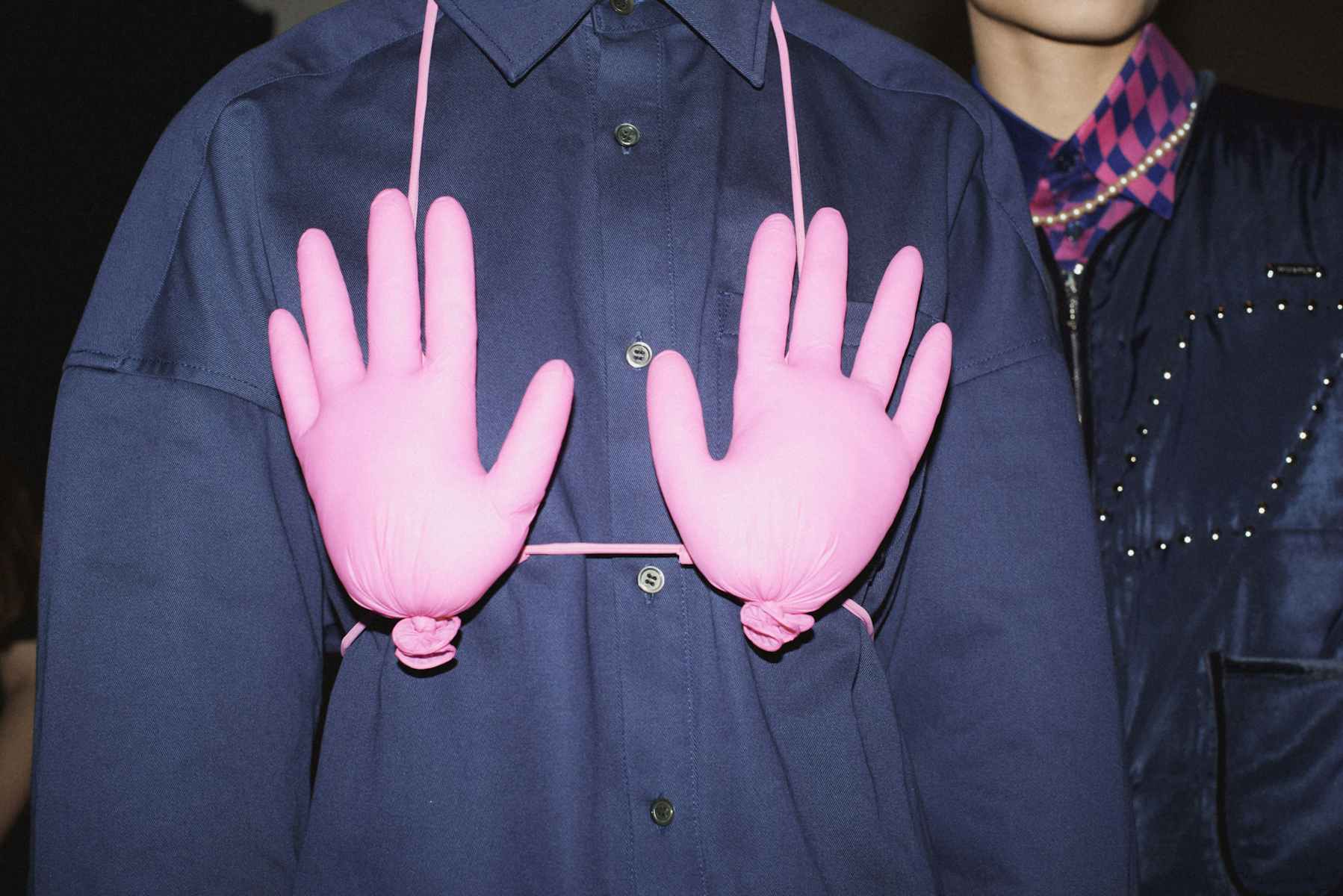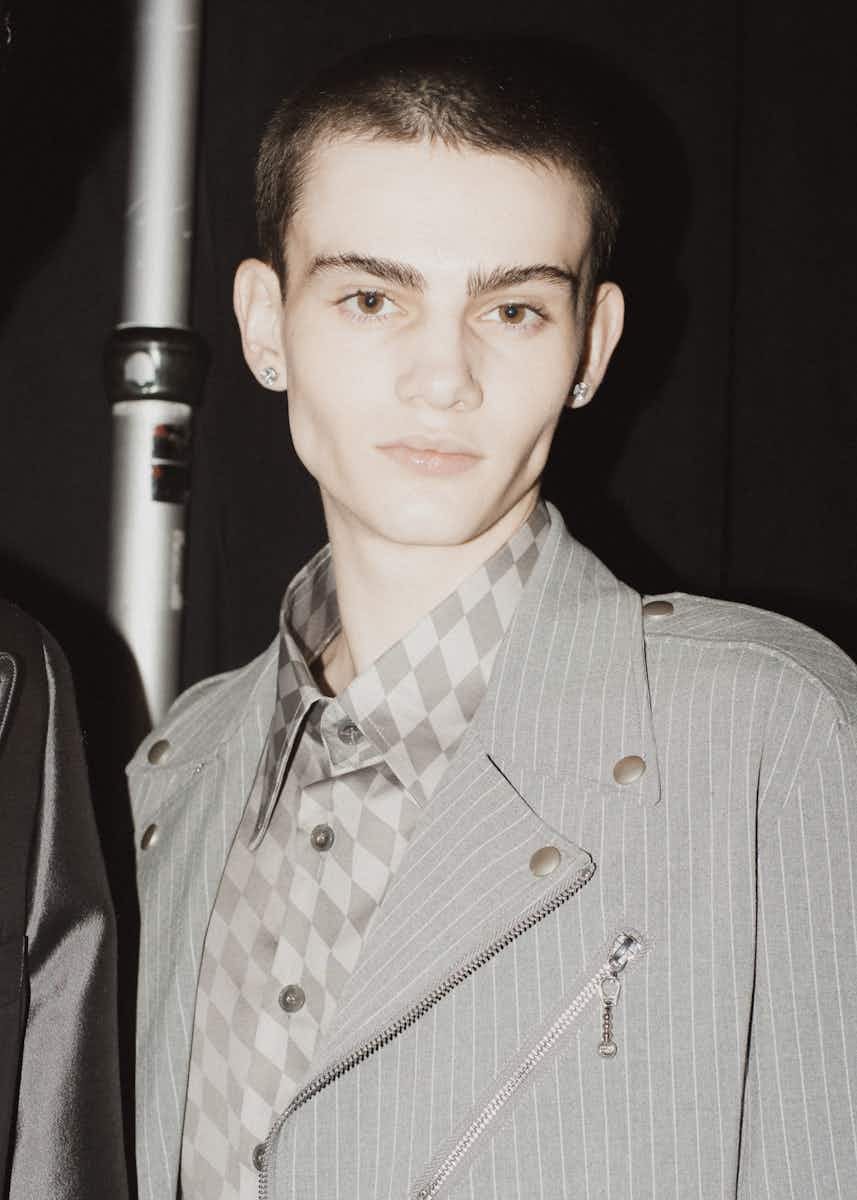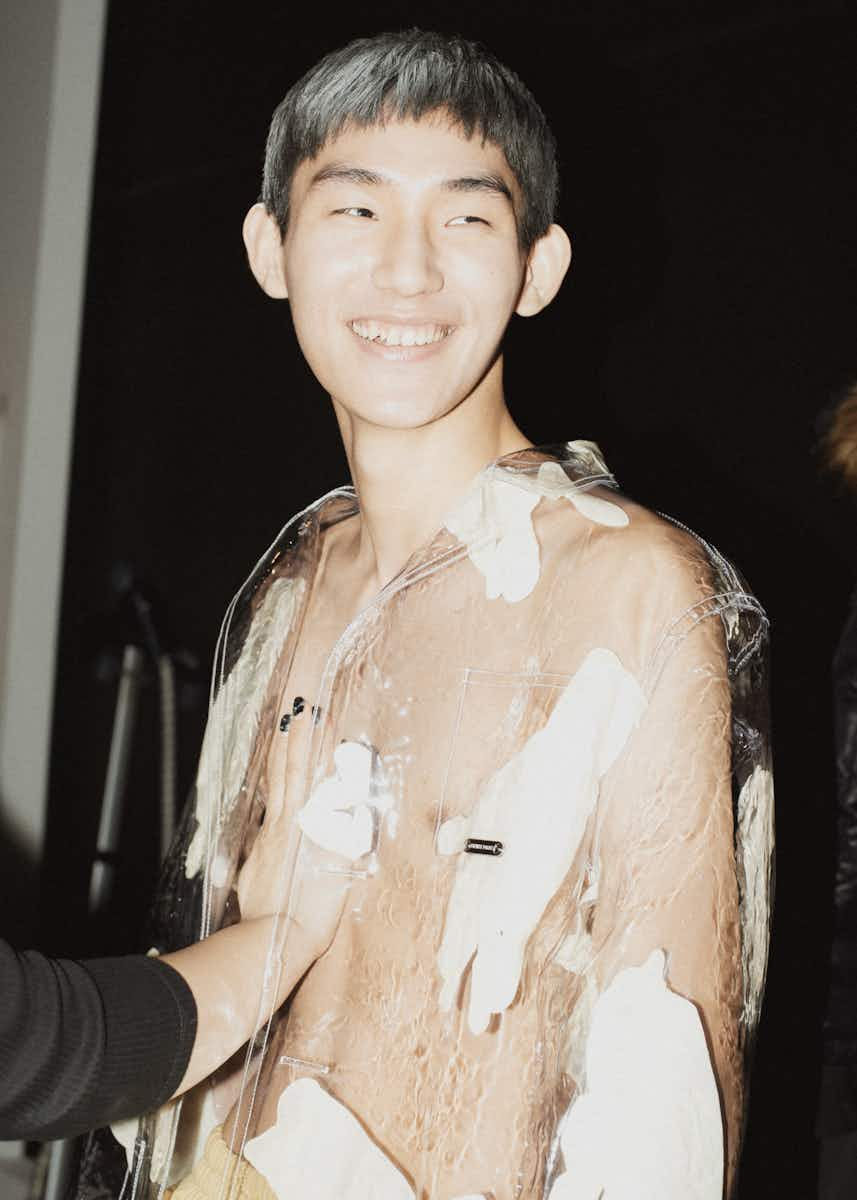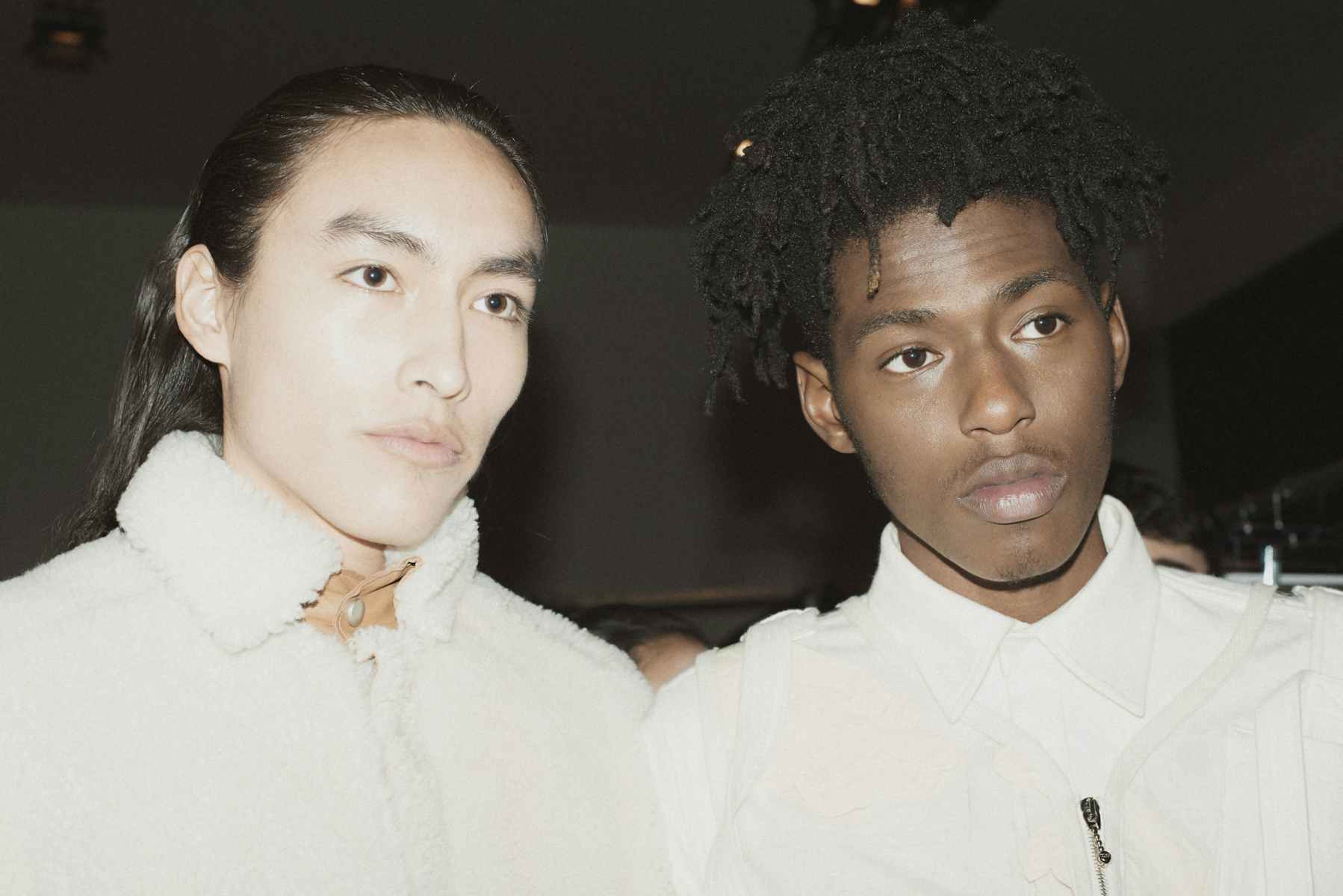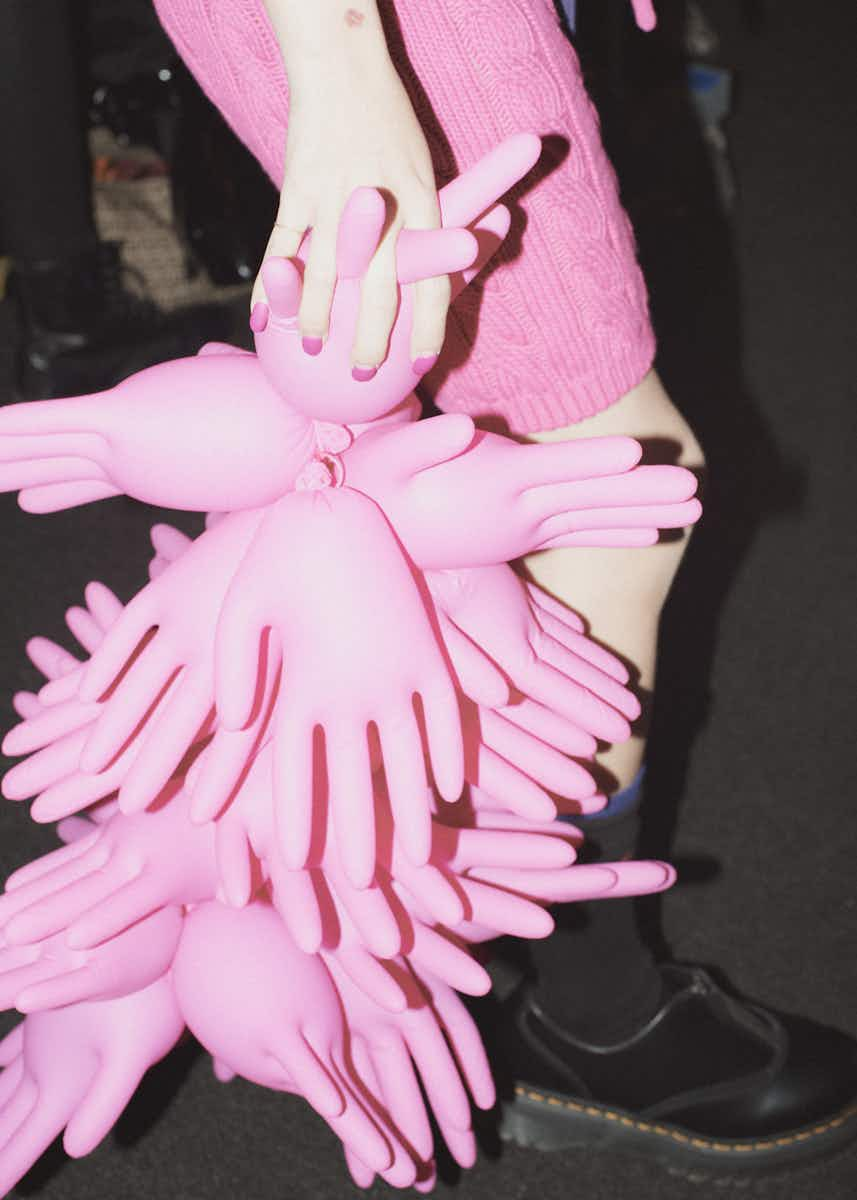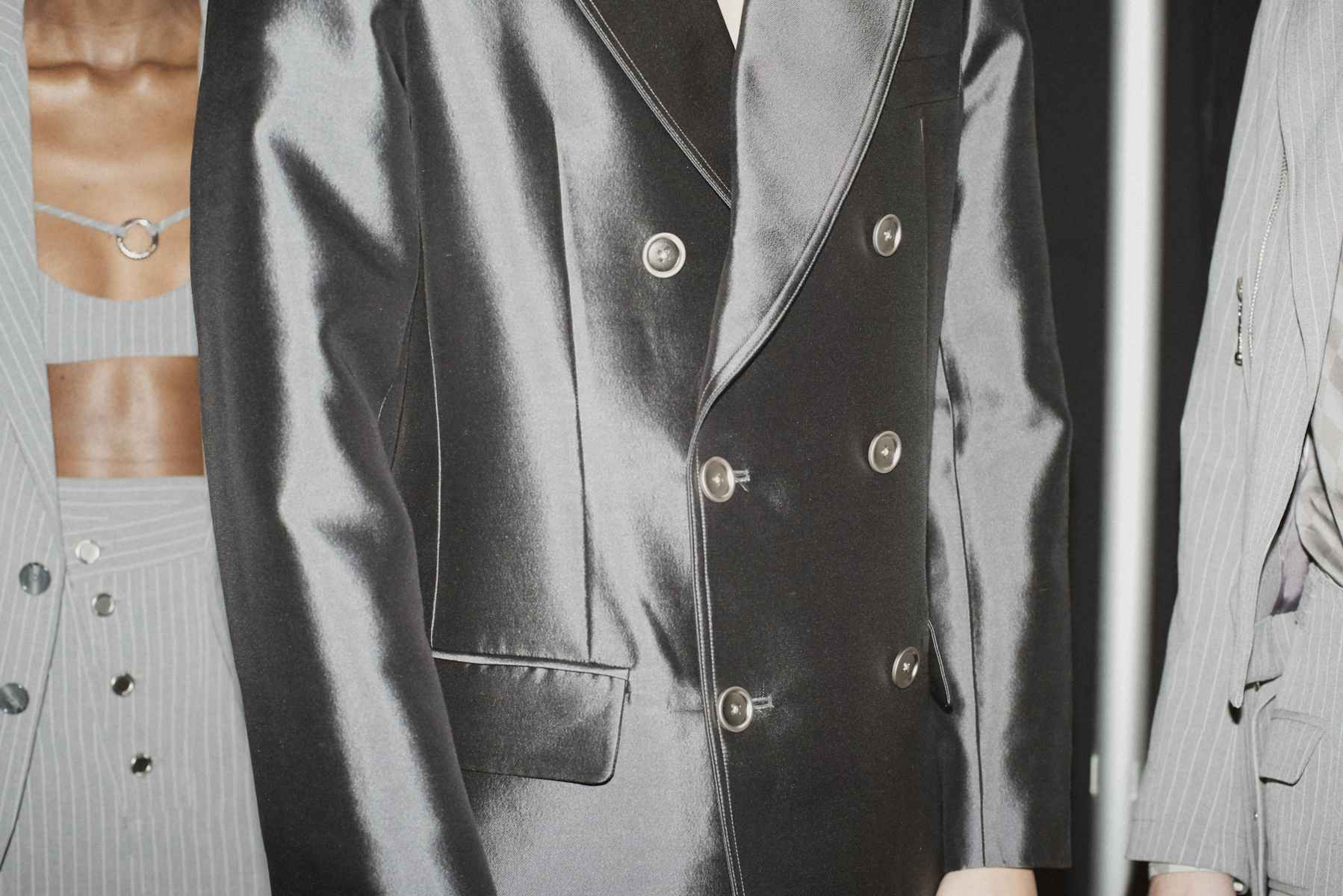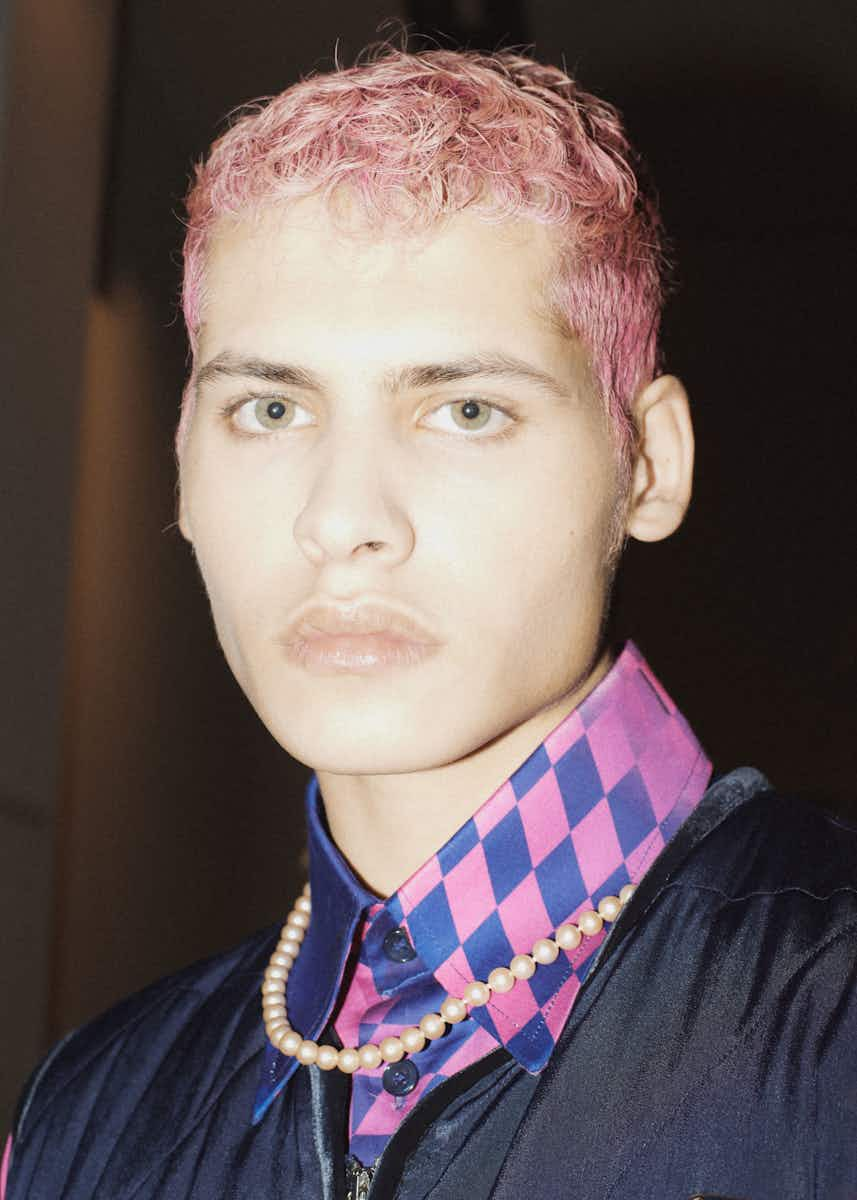 RUI ZHOU AW20
This ain't Skims! For Parsons knitwear MFA graduate and CFDA alum Rui Zhou, the concept of a second skin has been something she began exploring as a student. ​"I was trying to convey a really female experience and feeling," she previously told us, ​"and so I was researching women's objects and found that stockings are a very obvious example of this. So I tried to manipulate my fabric to make it appear almost like stockings."
Her AW20 offering expanded on that signature cobwebbed, body-hugging knitwear. Cinched by beads, the knitwear twisted and tapered around bodies, providing a shrewd tension and offering flashes of flesh. The shoes were a collaboration with Reebok. The whole presentation, her first officially on the NYFW schedule, will hopefully put this emerging talent on the map.
What did it look like?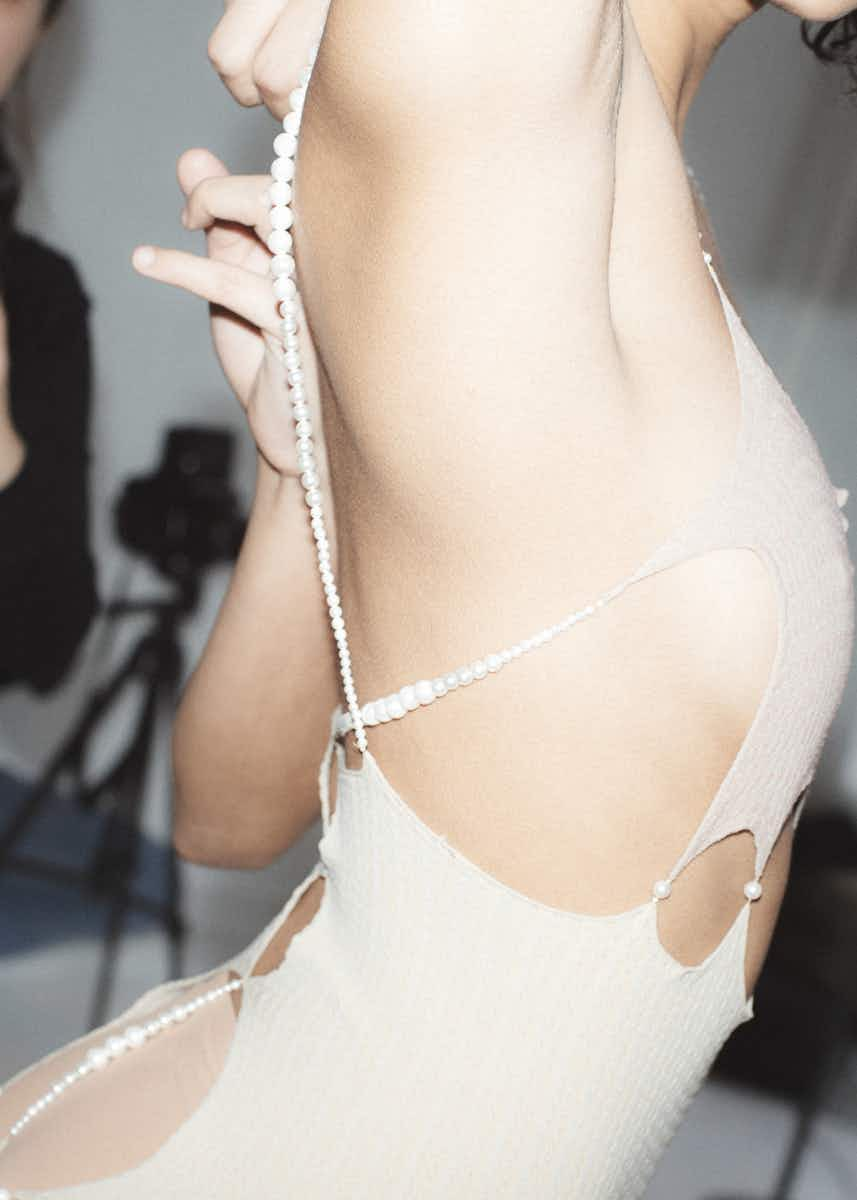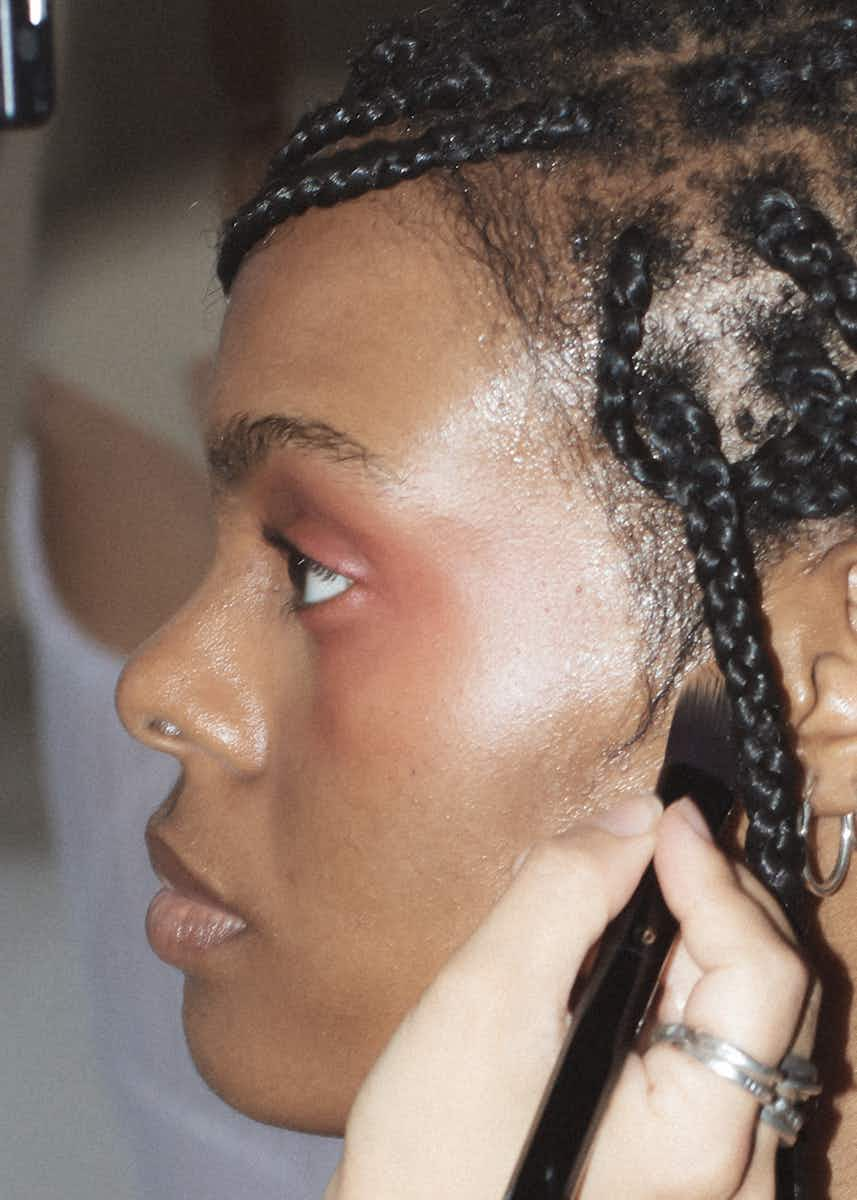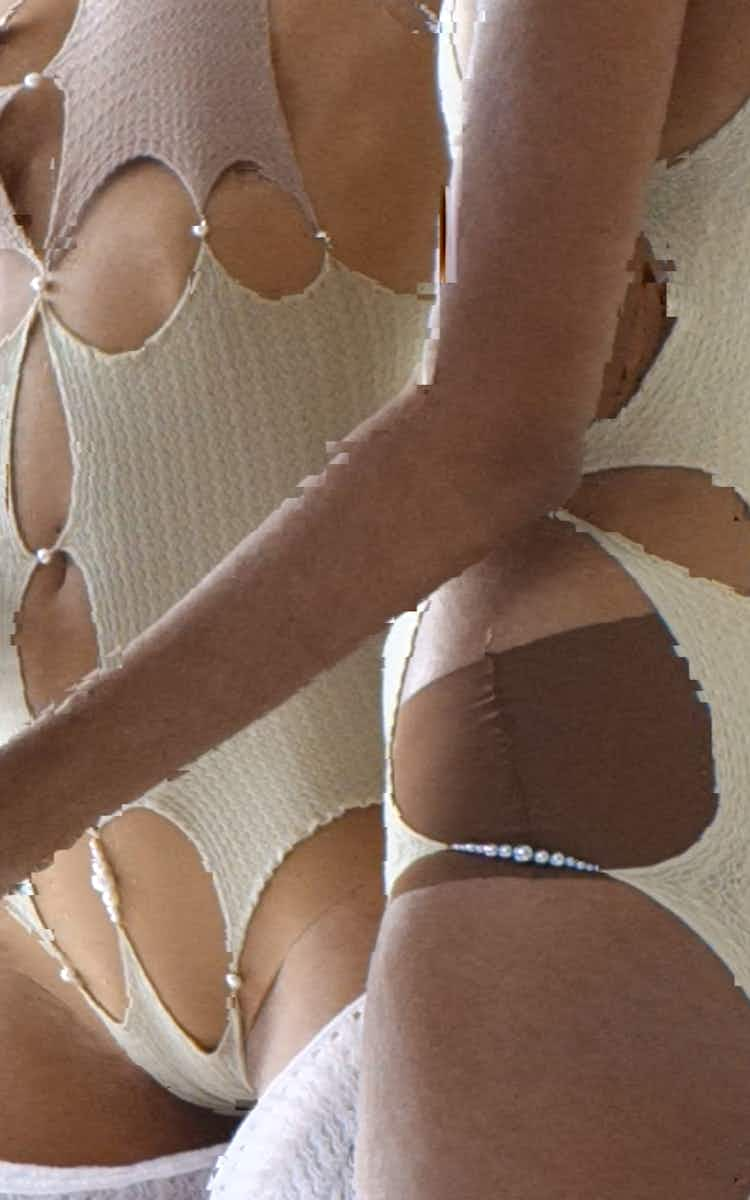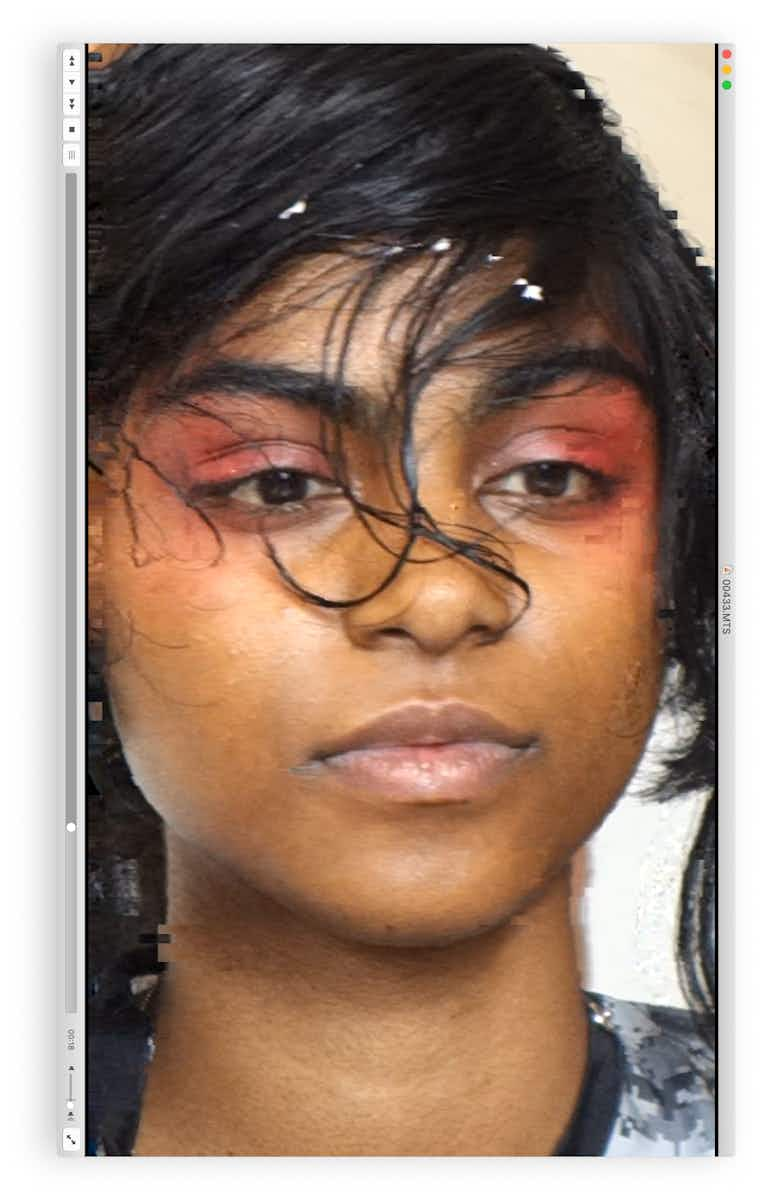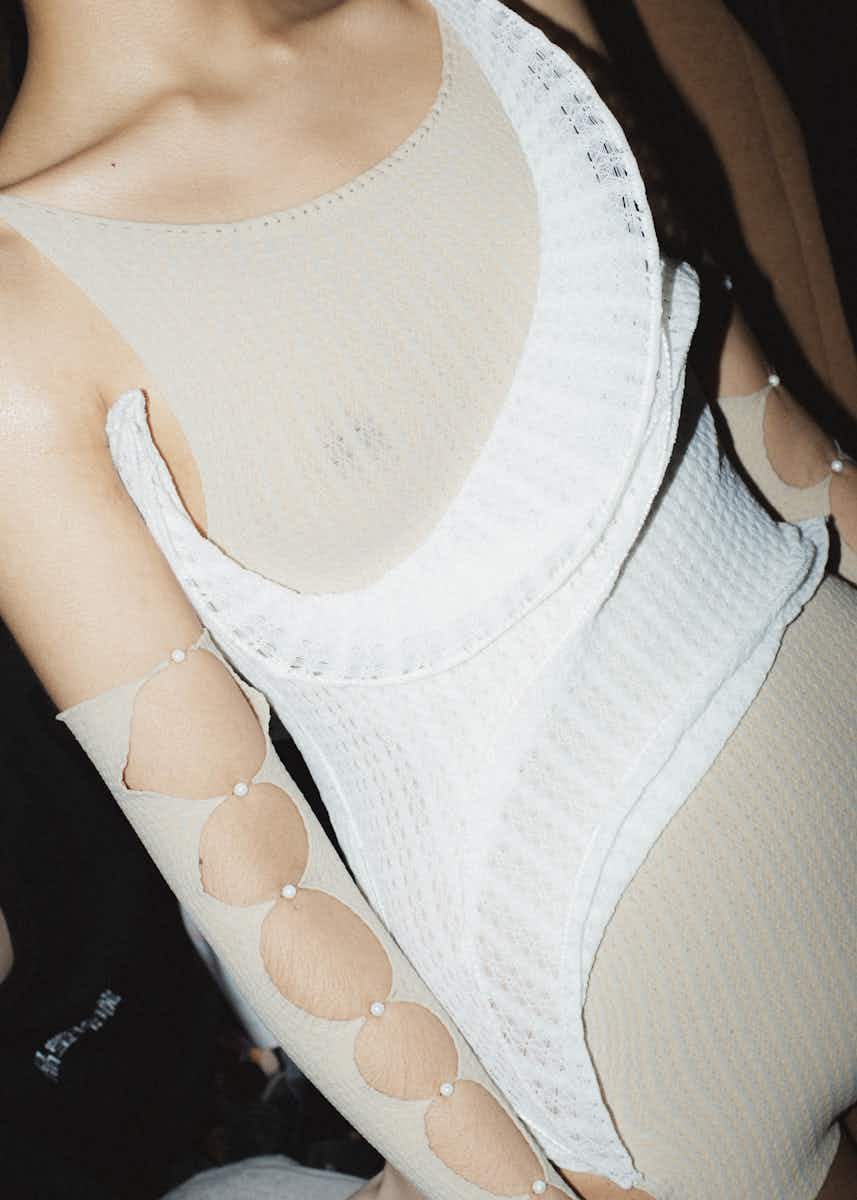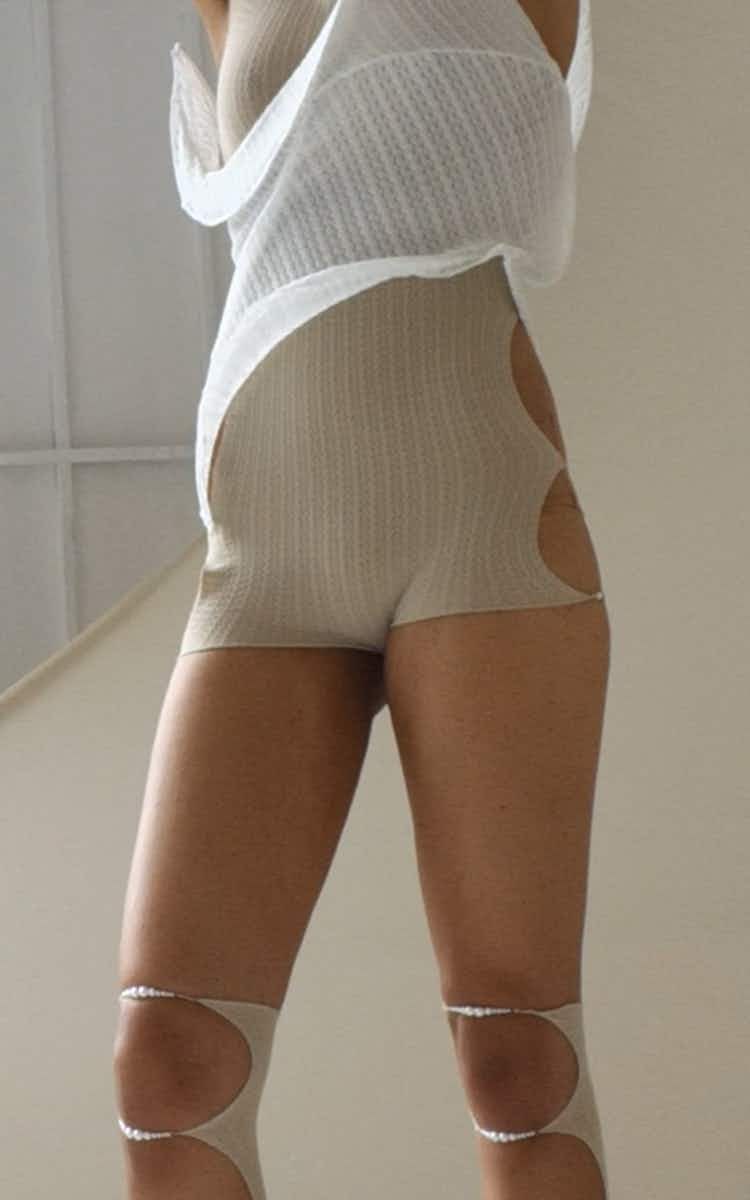 More like this