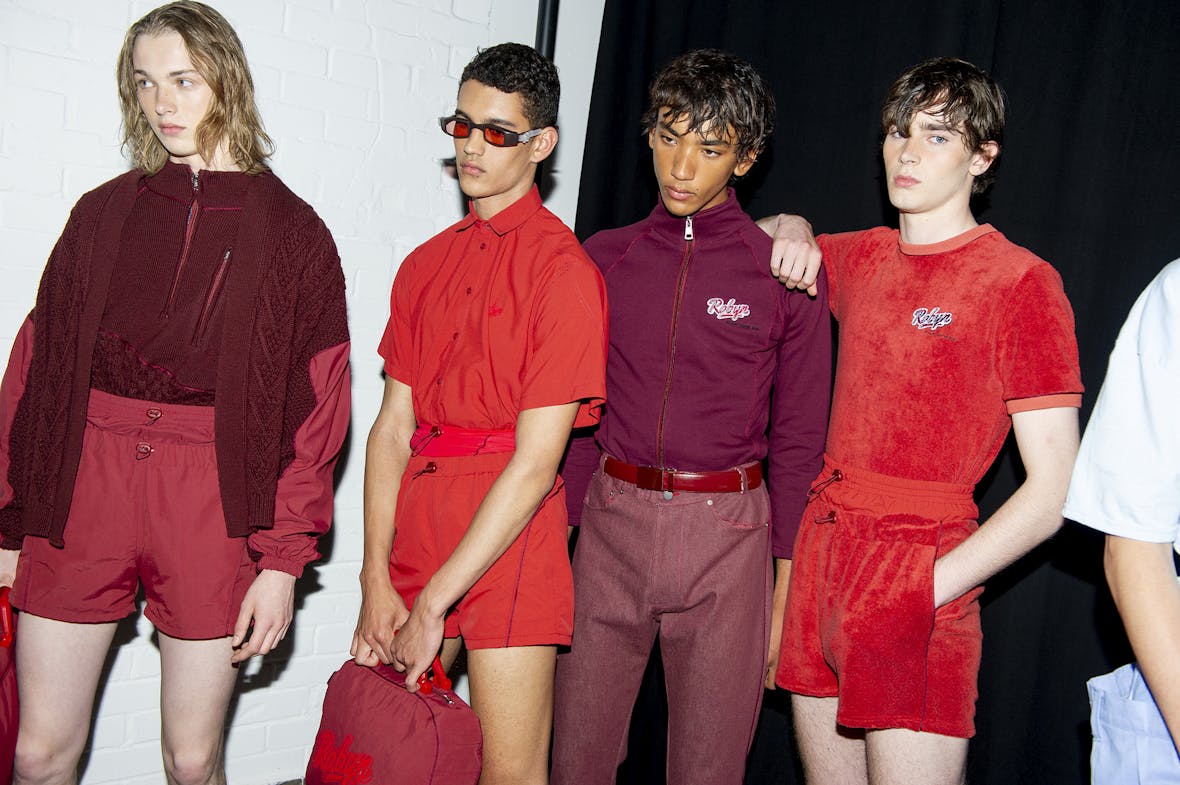 Fash­ion East SS

20

was the rave we all needed
WHO WAS SHOWING?
Robyn Lynch and Mowalo­la returned as part of the Fash­ion East line up, while new­com­er Saul Nash joined for the first time.

WHAT WERE THE HIGHLIGHTS?
Stand-out moments includ­ed Robyn Lynch's col­lec­tion end­ing with Sand­storm by Darude, team Mowalo­la proud­ly cheer­ing on their friends walk­ing down the run­way – includ­ing Hélène Selam Kleih and Max Davis, while Adesuwa closed the show, as well as Saul Nash's army of dancers patient­ly wait­ing in the cen­tre of the run­way for guests to be seat­ed, before explod­ing into elec­tric chore­og­ra­phy, set­ting the mood for what was to come.
WHAT DID THE INVITE LOOK LIKE?
The invite was sent in phys­i­cal form and fea­tured an image tak­en by Abdourah­man Njie.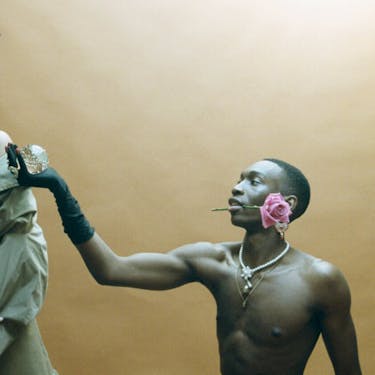 TELL US ABOUT SAUL NASH…
The Lon­don-born design­er opened the show and his dance back­ground (and BA in Per­for­mance Design) was evi­dent from the begin­ning. His mod­els grouped togeth­er in the mid­dle of the run­way exchang­ing flu­id motions between them as if speak­ing a secret lan­guage per­haps only they knew.
WHAT ABOUT THE CLOTHES?
Nash's clothes were vis­i­bly designed for the func­tion­al­i­ty of move­ment while giv­ing the impres­sion of the wear­er being ​"lighter-than-air" as the mod­els took flu­id strides and moved in per­fect har­mo­ny to a pul­sat­ing beat.






TELL US ABOUT ROBYN LYNCH…

Dublin-born, Lon­don-based design­er Robyn Lynch was snapped up by Lulu Kennedy after grad­u­at­ing from the Menswear MA at The Uni­ver­si­ty of West­min­ster in 2018. Her last col­lec­tion paid trib­ute to youth, play­ful­ness and placed sil­hou­ettes at the top of her design agen­da, win­ning her an army of sup­port­ers excit­ed about what the design­er would bring next.
WHAT ABOUT THE CLOTHES?
Strid­ing to a sound­track of club-ready tracks, this was sexy sports­wear intend­ed to turn heads. Stick­ing to her chro­mat­ic theme which caught atten­tion last sea­son, SS20 was a mix of mint-green, toma­to-red, tof­fee-brown and laven­der velour two-piece ensem­bles. Pay­ing homage to her roots, tra­di­tion­al Irish cable knits fea­tured, while play­ful brief­cas­es with ​'Robyn' writ­ten across them fea­tured through­out. Socks were pulled high and worn with heavy Dr Martens san­dals, forc­ing the mod­els to take con­fi­dent steps to a thump­ing bassline, while futur­is­tic gog­gle-style sun­glass­es were worn with lens­es match­ing the colour of the garments.














TELL US ABOUT MOWALOLA…
Last sea­son, Mowalola's col­lec­tion was every bit of sex and seduc­tion as it was bold and brave. This time, the Niger­ian-born, Lon­don-based design­er is in love – it's less about sex and more about romance done the Mowalo­la way. The morn­ing of the show, Mowalo­la teased us on Insta­gram with a post sim­ply cap­tioned ​'SS 20 ​'COM­ING FOR BLOOD' Tonight at 7pm' – and it tru­ly was a bloody affair…

WHAT ABOUT THE CLOTHES?
Screams could be heard over the sound­track of heavy met­al (FYI, did you know the design­er plays the drums?) and club mix­es while the mod­els stared straight ahead – ​'if looks could kill' has nev­er been so appro­pri­ate. Hav­ing fall­en in love, Mowalola's SS20 col­lec­tion har­nessed roller­coast­er emo­tions and high­ly-charged sex­u­al feel­ings. But, after all, this is Mowalo­la – and her idea of love won't be pret­ty flo­rals and dain­ty pas­tels any­time soon, will it? Instead, there were lime-green cowhide, cow­boy belts with the Vir­gin Mary arched on one and ​'BIG FAT BAS­TARD' on anoth­er, white Scar­face-style suits splat­tered with blood, and high-neck evening dress­es. Chris­t­ian Louboutin sup­plied the footwear again – think knee-high hot pink boots worn with sculp­tur­al cutout dress­es – an homage to Lil Kim and Mary J. Blige.


















AND THE BEAUTY?
With Daniel Sall­strom cre­at­ing the beau­ty looks, it was old-school hor­ror with red con­tact lens­es, hands dipped in fake blood and intense red eye­shad­ow smeared to the brow­bone which com­plet­ed the gore-fest of Mowalola's inter­pre­ta­tion of being in love. Heavy black liplin­er was accom­pa­nied with bright red lip­stick, rem­i­nis­cent of the trashy Y2k ref­er­ences the design­er start­ed off with; Mar­i­lyn Man­son, Car­men Elec­tra, Den­nis Rod­man. As for the hair, Vir­ginie Pin­to Mor­eira sculpt­ed hair to smear across the face, while sharp red bobs and punk fringes made an appear­ance, too.











WHAT DID IT SOUND LIKE?
The col­lec­tion revolved around a sound­track by Joey LaBei­ja, who mixed screams and pant­i­ng with a deep bassline and heavy met­al, remixed into Blu Cantrell and Sean Paul's Breathe, Gimme Some More by Bus­ta Rhymes, before end­ing with Crys­tal Cas­tles' Crime­wave.
Lis­ten to the show's sound­track below.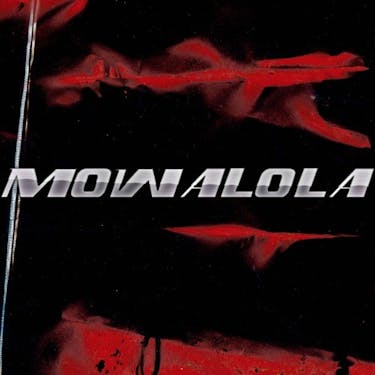 Listen now:

Mix by Joey LaBeija
---