Getting to the bottom: gay men loving lingerie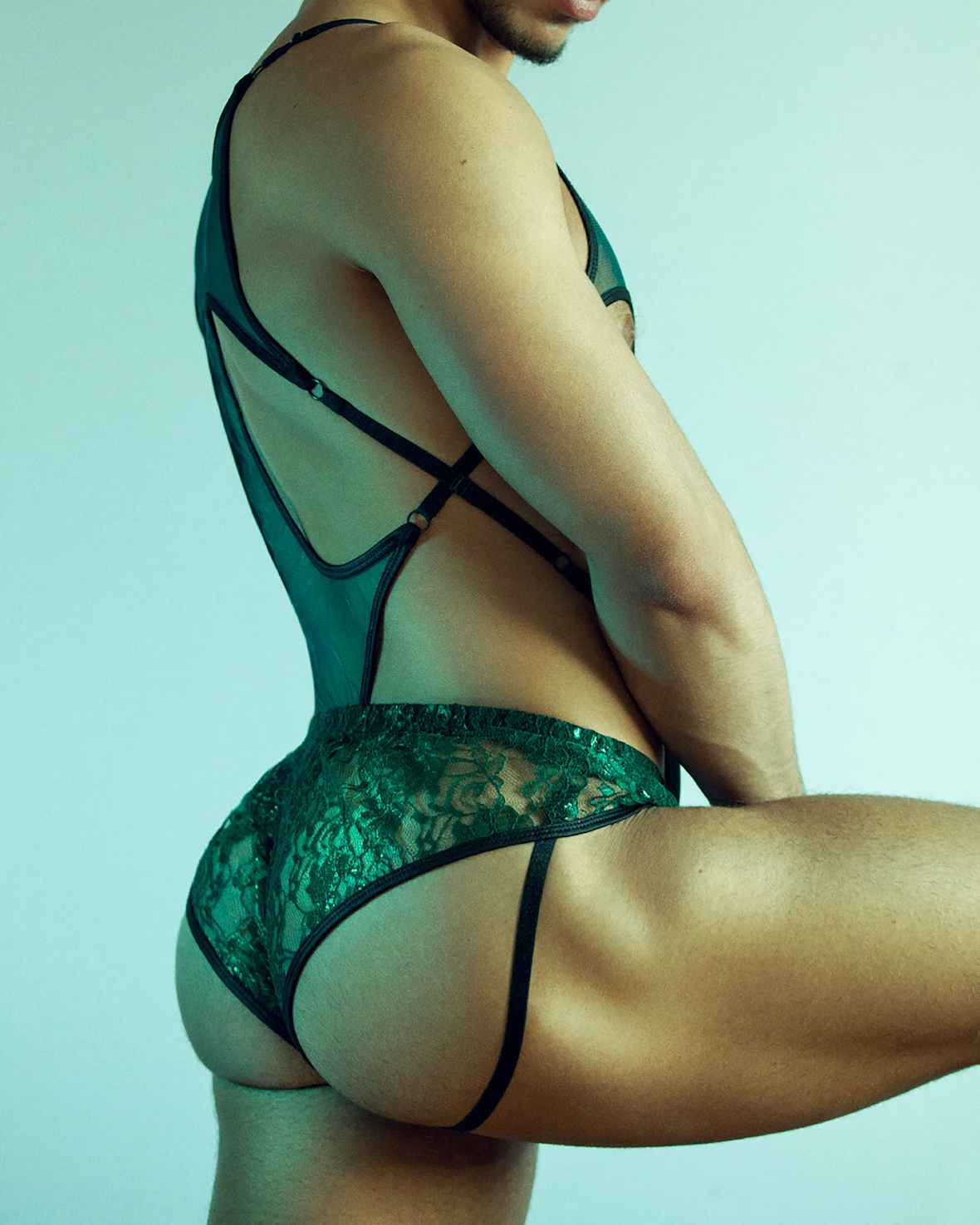 Men: do you know your babydolls from your basques? Your G-strings from your garters? Your bustiers from your bras? Why? Because you could be wearing lingerie soon.
As traditions go, men wear underwear and women wear lingerie, but as old gender-norms are slowly, thankfully, changing, there is now a multitude of Instagram accounts dedicated to men in lingerie – brilliant! Spartan-like greasy gay men wearing tiny knickers while sprawled across a bed. Isn't that what the gays are dying to see? Seductive lace and silk pressed against the skin of a tanned muscle-god? Sure. There's no kink-shaming going on here.
The idea of men wearing lingerie has traditionally been used as a tool to deflate the straight male ego. The school gossip fodder of ​"is it true you wear women's underwear?" has been the ultimate rumour-mill in playgrounds around the world, while it's had its fair share of moments in the media used as humorous exploits. In Comedy Central re-run-favourite John Tucker Must Die, the eponymous character is tricked into wearing lingerie as a form of humiliation. In an episode of Friends, Chandler Bing is made to wear lingerie as some years-long revenge dating back to school – by Julia Roberts, no less. With men in lingerie being the go-to for shaming men and making them feel small, what about the gay men feeling alive in lacy, racy garters?

Insta's currently crawling with men ditching the gay community's go-to uniform of jockstraps and leather harnesses for the delicate pleasures of thongs and suspenders. Gay porn actor Francois Sagat is fully onboard, wearing lace bodies by EX-SL (a lingerie-for-men online shop), mesh moments by Andrew Christian and outlandish cut-out costumes by RECKLESS by Ron. ​"I don't think it was popular in the mainstream gay community until the last five years – it was still an underground trend," he explains. ​"I love lace lingerie, I love how lace marries the skin and the shape of muscles. Also, the suspender on a thigh is so erotic. It has so much impact visually. White lingerie is amazing – sheer, transparent, see-through!".
Insta pin-up Antonin_​the2nd is all about the lingerie movement, too. Why? ​"Because it fits my body well, they're more comfortable and I love exploring my feminine side. Lingerie is a way to get there." Take a look at his Instagram account and you'll probably start questioning why you too aren't wearing Ann Summers' finest when going about your day-to-day. As well as Antonin, JeanPaul Paula is a fan of the trend, regularly sporting a thong or bikini bottoms. The pair make it look effortless, free and far less like the image you have in your head of a 55-year-old Canary Wharf coke-addicted CEO wearing a La Senza two-piece under his suit.

Read next: The underground world of erotic male massage These three masseurs are experts in the art of intimacy. The Face spoke to them about their unique line of work and whether or not SESTA/​FOSTA has affected them.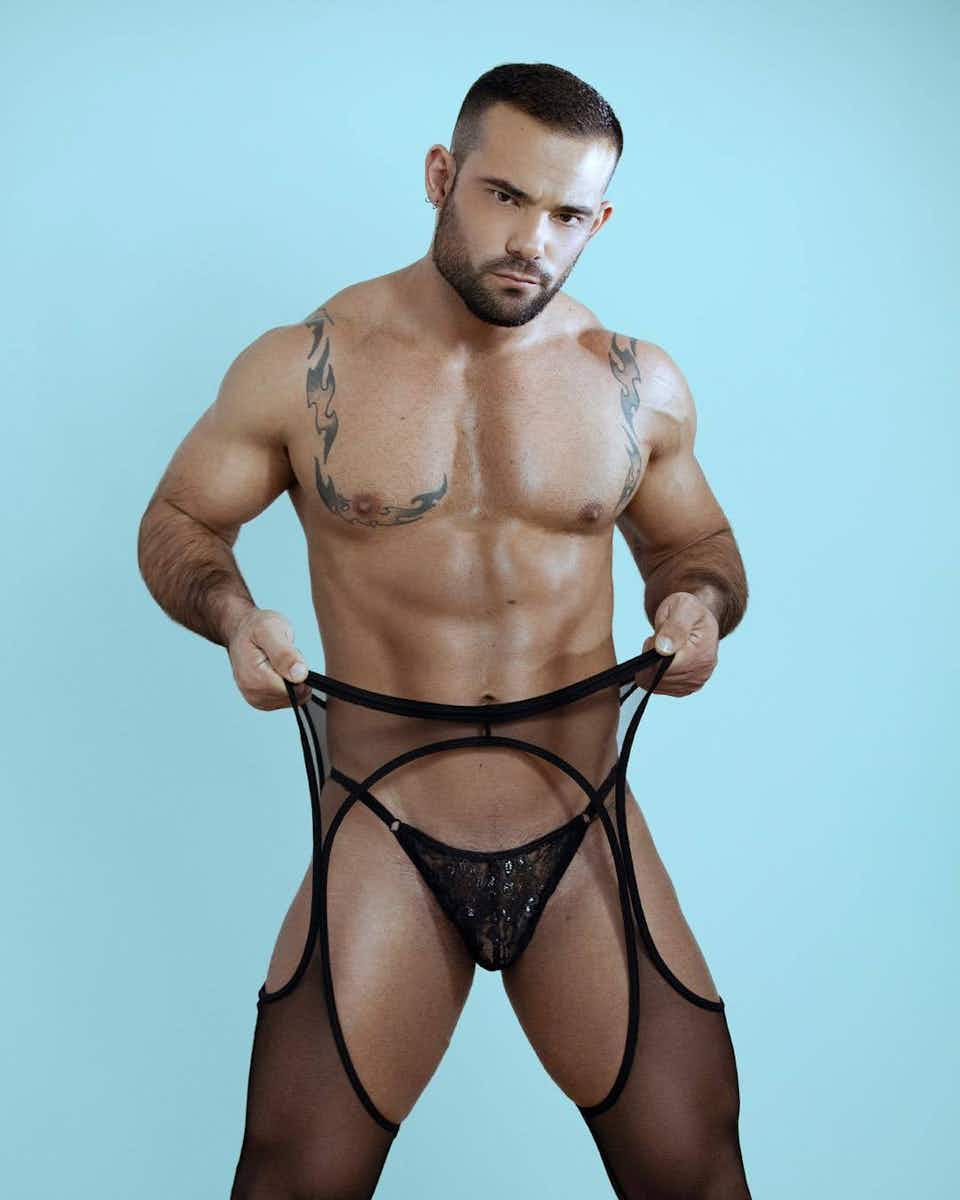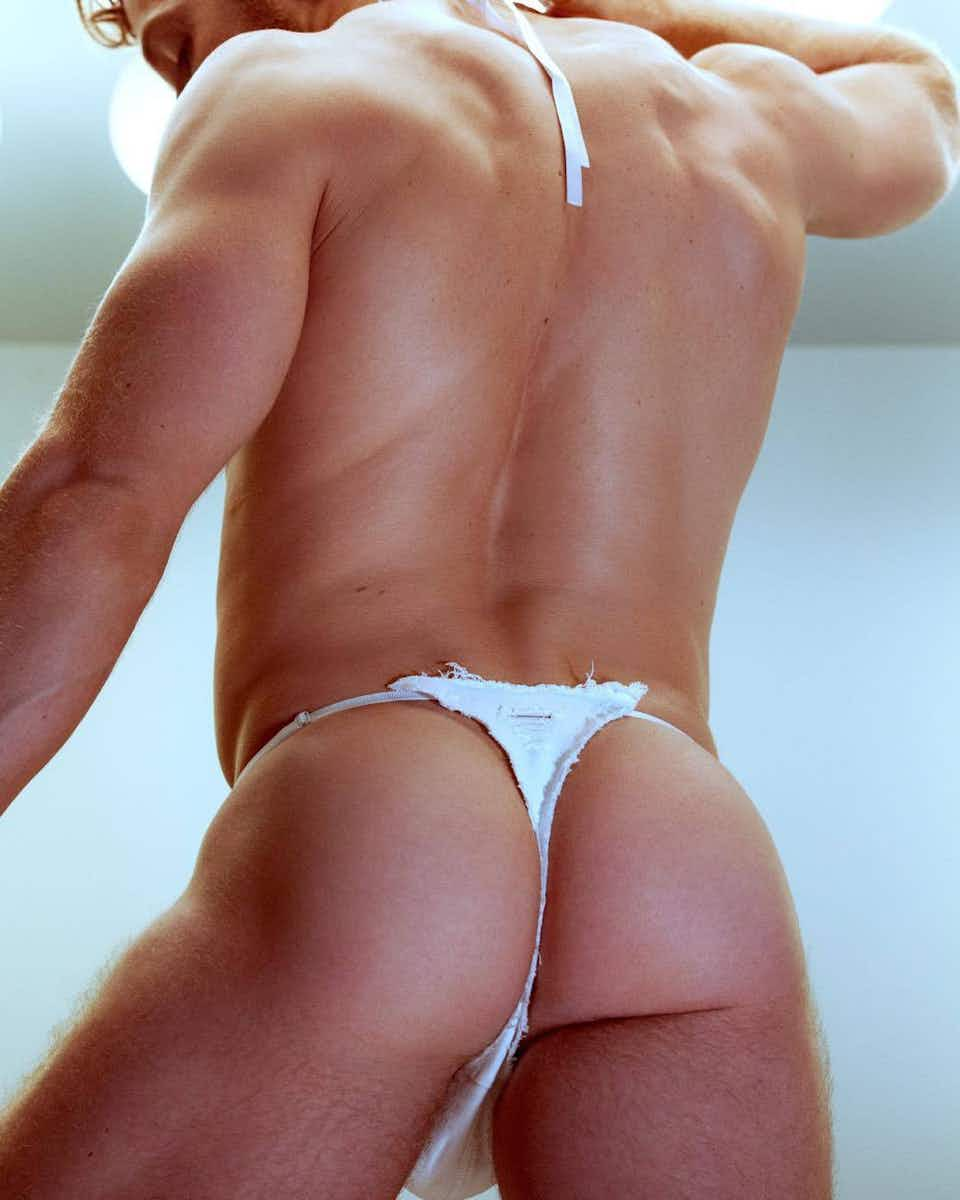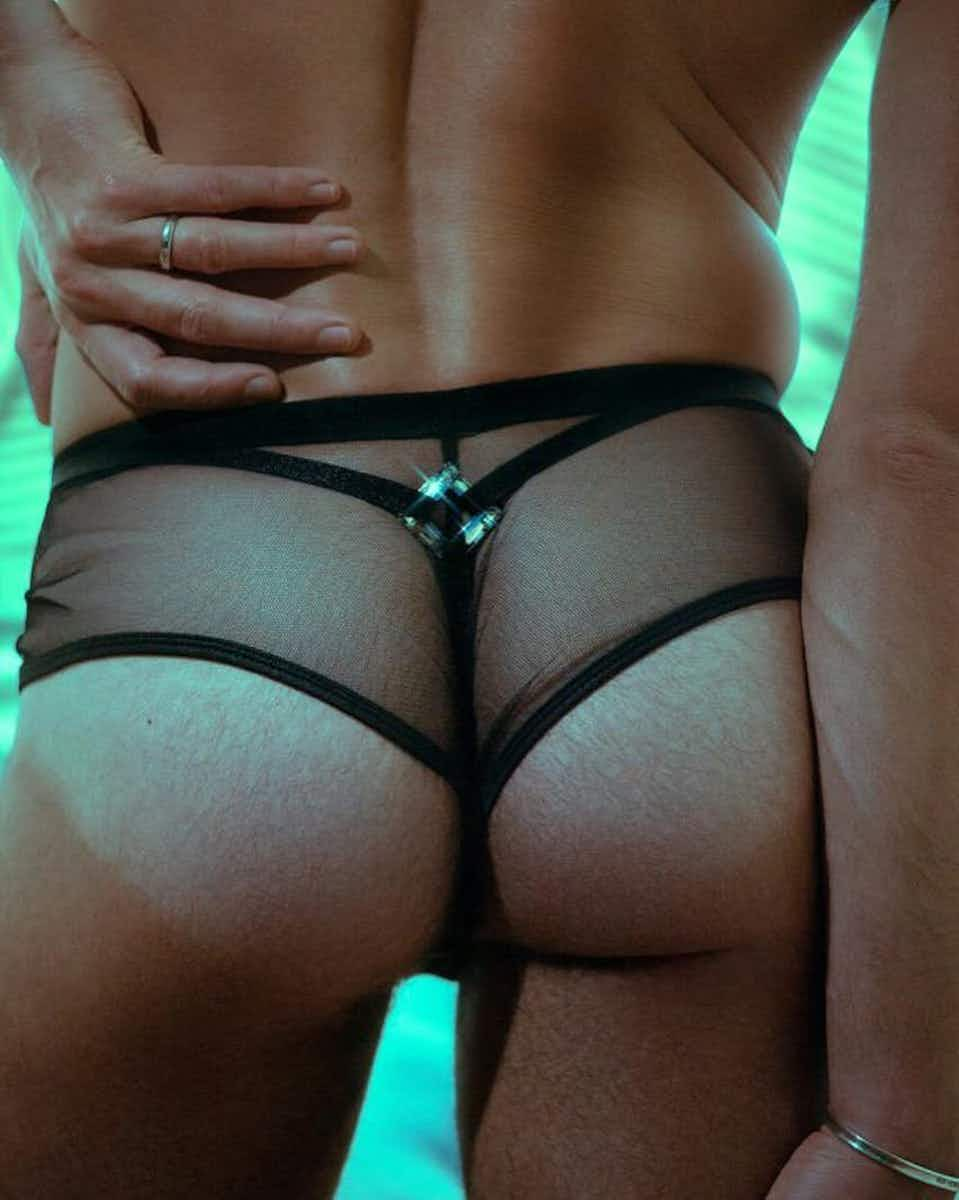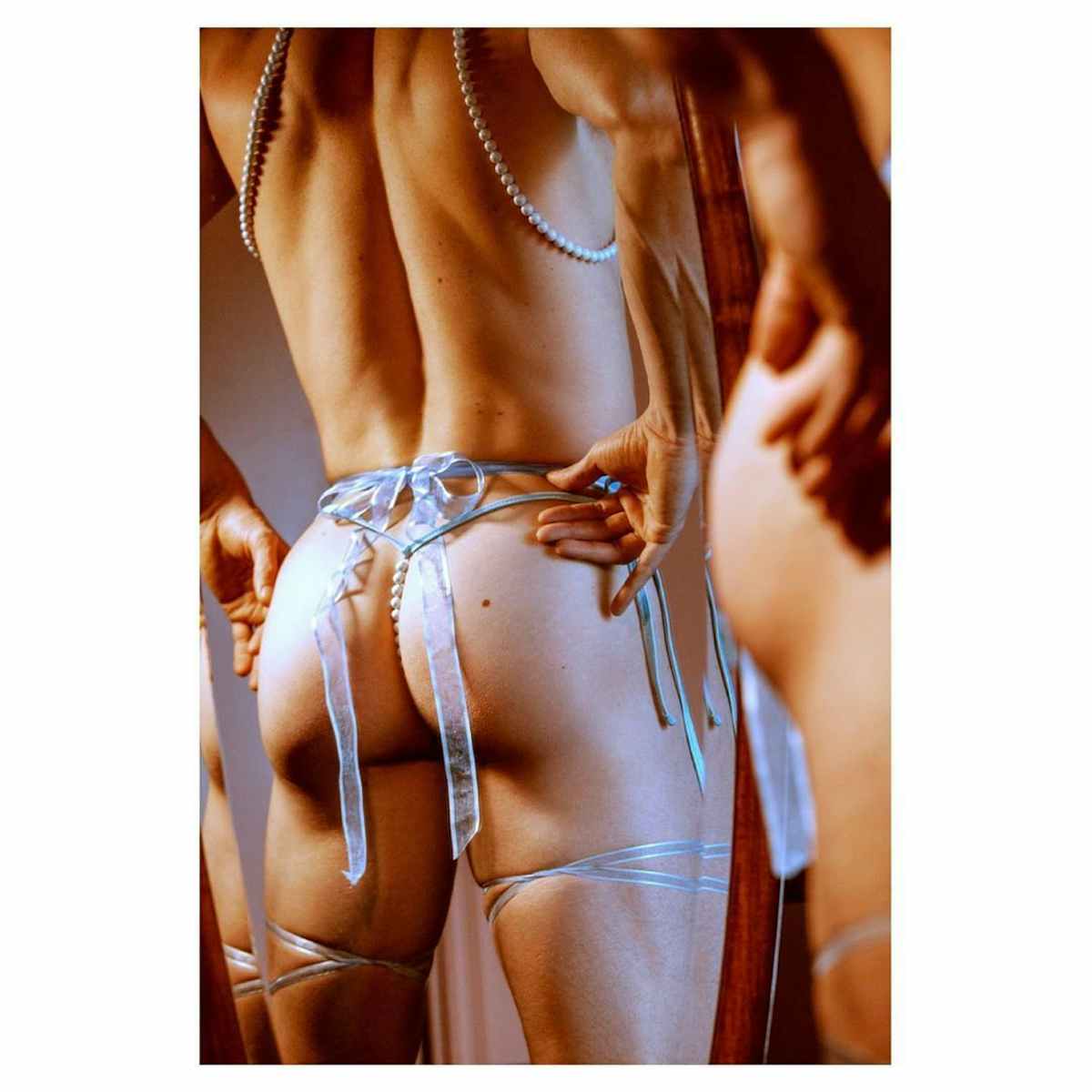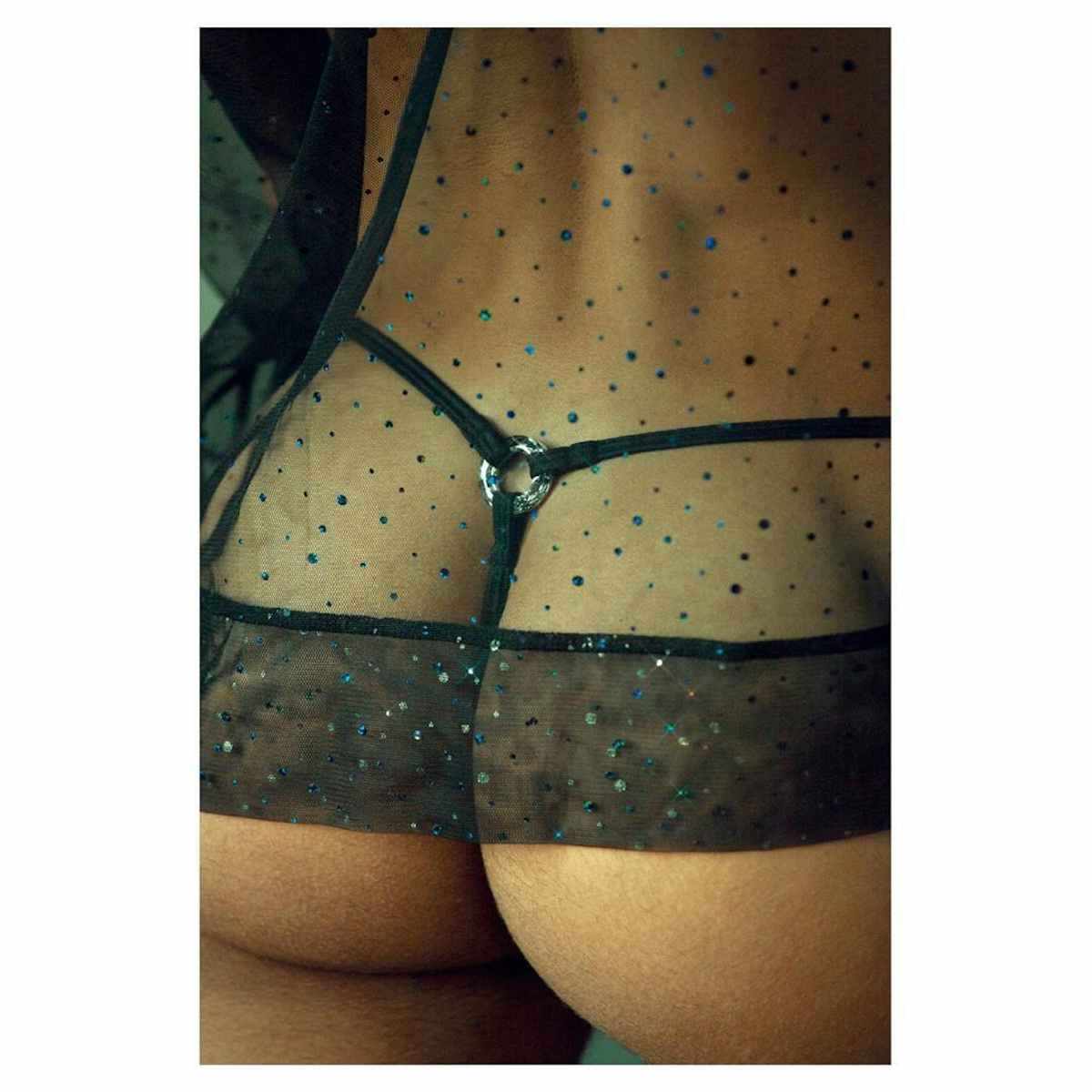 All images courtesy of @exterface

The trend is gaining steam amongst gay men the world over – head over to gay club night like Adonis or Papa Loco on a Saturday night and you'll find a multitude of cheeks on show. While there's a distinct correlation between gay men wearing lingerie, the trend, unsurprisingly, isn't gaining track in the hetero male world. Male lingerie brand MENAGERIE supports this idea, suggesting ​"In fashion and design gay men tend to be about 10 – 20 years ahead of straight men – gay men just get it. They understand the concept of lingerie being a luxury item, something special, and not your everyday underwear." And while Vogue​'s article, Why So Many Male Celebs Are Embracing the Pretty Lace Top suggests the sultrier side to menswear might be about to hit the mainstream, it's limited to lacy shirts and not much else. EX-SL isn't so keen for it to go big, anyway. ​"We feel like lingerie for men not being mainstream adds something to the fantasy. It doesn't have to be mainstream to fully exist. It can be enjoyed privately, or publicly – there are no rules!" Isn't everything more titillating when it's a secret?

More like this